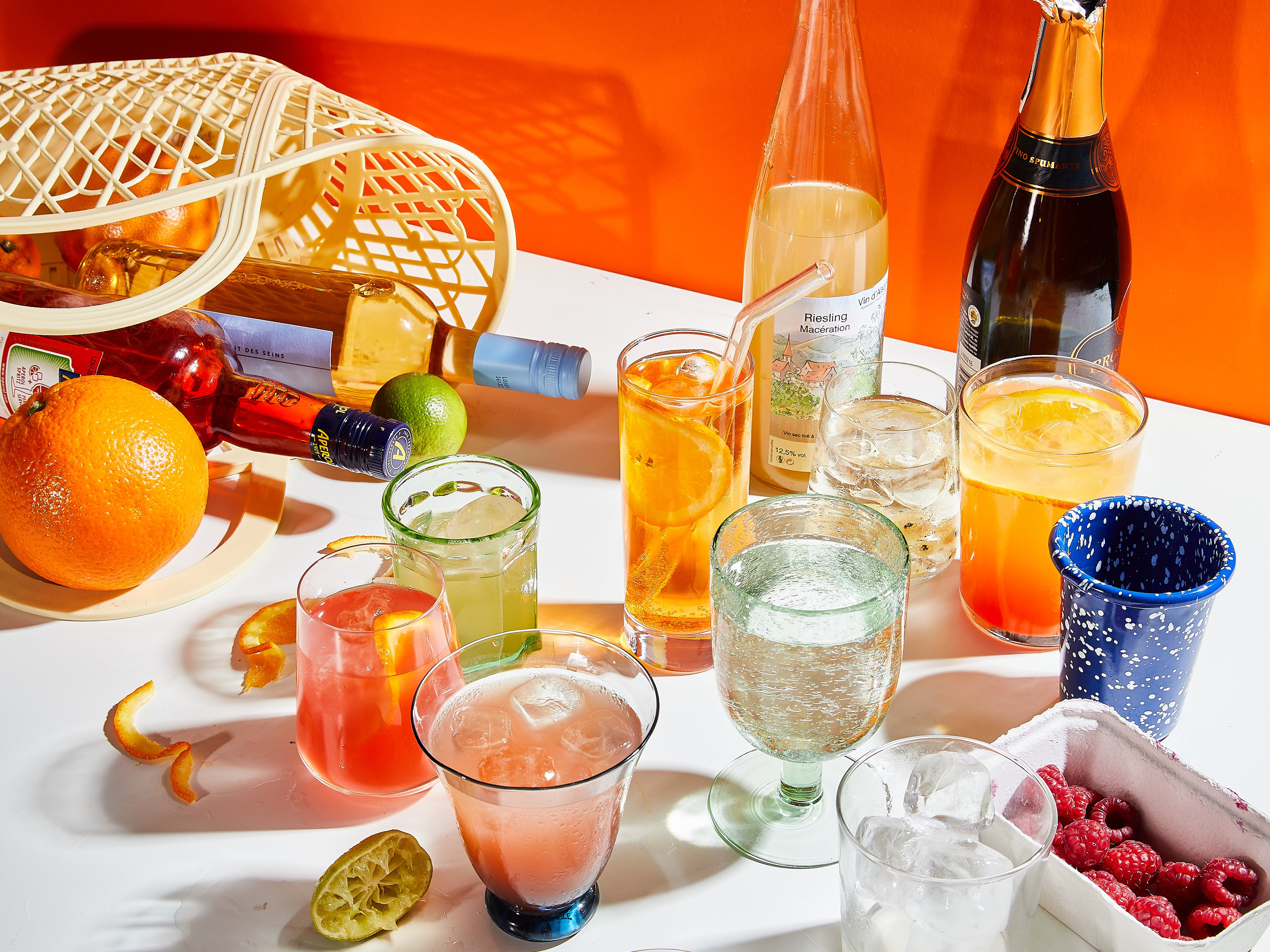 Hit Refresh With These 25 Easy Summer Drinks
Easy, refreshing drinks to brighten up your day (and night)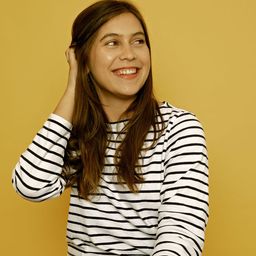 The last thing we feel like doing in peak summer? Spending time over a hot stove. So you can maximize your time in the sun (or the shade), our August issue is dedicated to the (nearly) no-cook recipes we turn to when it's just "Too Hot to Cook". To stay up to date, check back here for a full list of our latest recipes and articles, and don't forget to follow us on Instagram for more!
On a hot day back in July, I made a jug of iced black tea, quenched with lemon, sugar, and rosemary. As I sat on the balcony in the evening sunshine, pondering the addition of bourbon (pondering only because the bottle was empty), I wondered why I don't make summery—and pointedly, downright easy—drinks more often? Although I cook daily, I don't tend to go that extra jump to brew refreshing drinks, unless you count a swipe of orange zest in a negroni. Inspired, the next day I made rhubarb and mint syrup (welcome with sparkling water, welcome with gin) and last week I twice enjoyed a very refreshing no-jito (note the "no"). Next, I'm going to blend up the easy-peasy, lemony watermelon juice that Hanna made in her meal-prep video.
To fill out my summer cooking diary—and, more pertinently, yours—here are 7 easy ways us at Kitchen Stories and the KS community beat the heat with infinitely sippable drinks. There are non-alcoholic recipes and recipes with alcohol alike (like our 2 new favorite ways to drink Aperol), so there's something refreshing for everyone. Cheers!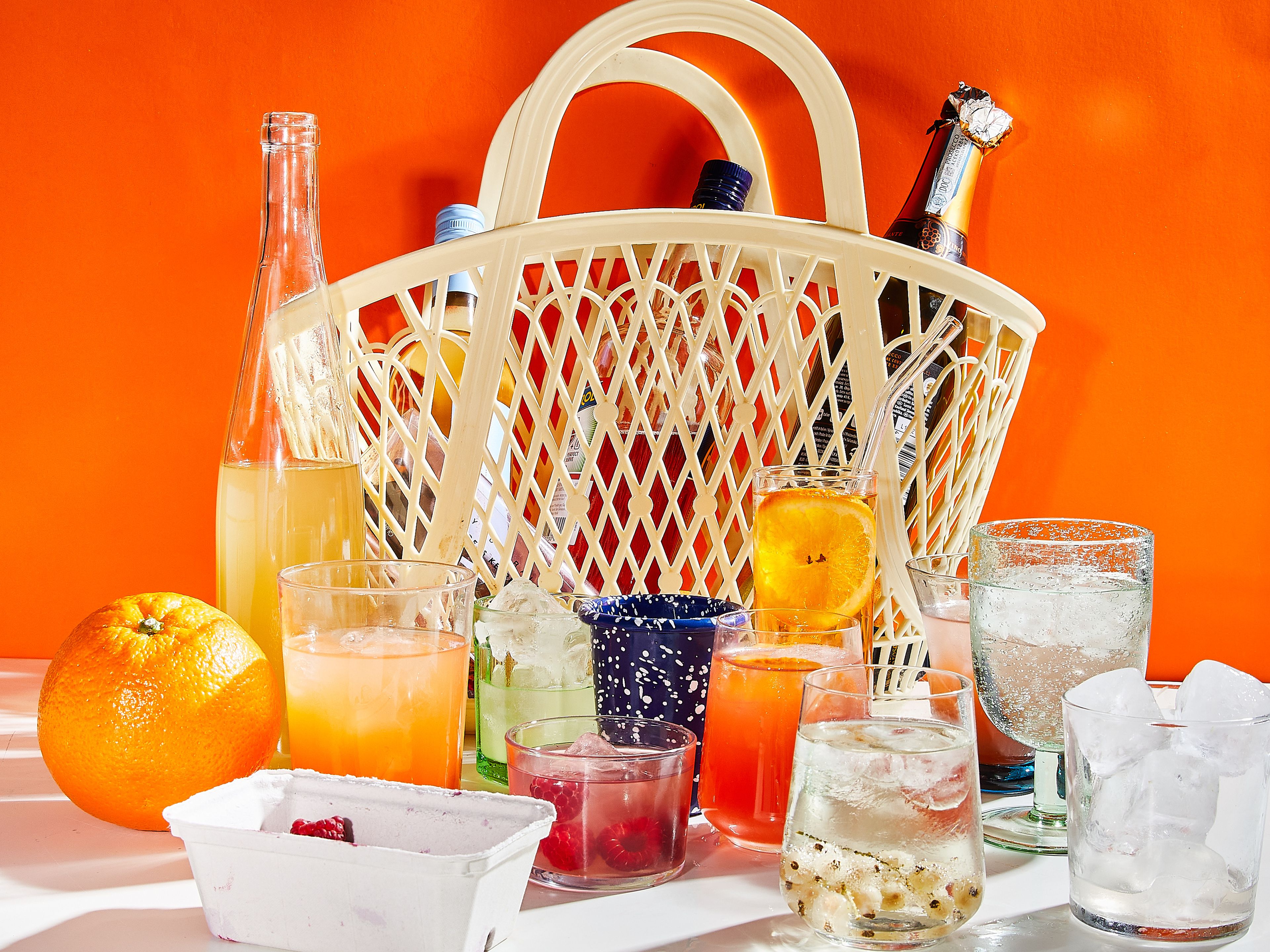 1. Make lemonade...with more than just lemons
Lemons play so well with other ingredients that it'd be a shame not to explore further potential. Try our strawberry lemonade for a sweet to drink, sweet to look at alternative.
2. Get that iced tea habit going
Whether you prefer your iced tea peachy, green, or bubbly, here are different ways to brew up your next cool down:
— Peach iced tea
— Iced matcha tea
— Homemade bubble tea: Our new recipe shows you two ways to make homemade boba (you can do it!) for bubble tea at home, served with black milk tea or matcha and strawberry tea.
— Try this recipe for milky butterfly tea from the community!
3. Or go for even easier with cold brewed tea at home
Cold brew tea or coffee require zero heat or cool-down time—just add to water, leave in the fridge overnight, and you have yourself the basis for a day's worth of sipping.
Find two ways to cold brew tea here, three ways to sip a cold brew "latte" here, or….
Try this mini recipe for an Agua de Jamaica inspired drink:
— Add 3 tbsp of loose-leaf hibiscus tea per 1 L (approx. 4 cups) water. Leave to brew in the fridge overnight.
— When you're ready to drink: Add ice and fresh raspberries to a glass, some maple syrup to sweeten to taste, then top up with the cold-brew tea and add lime juice, to taste, for a little extra pep.
— Stir and enjoy!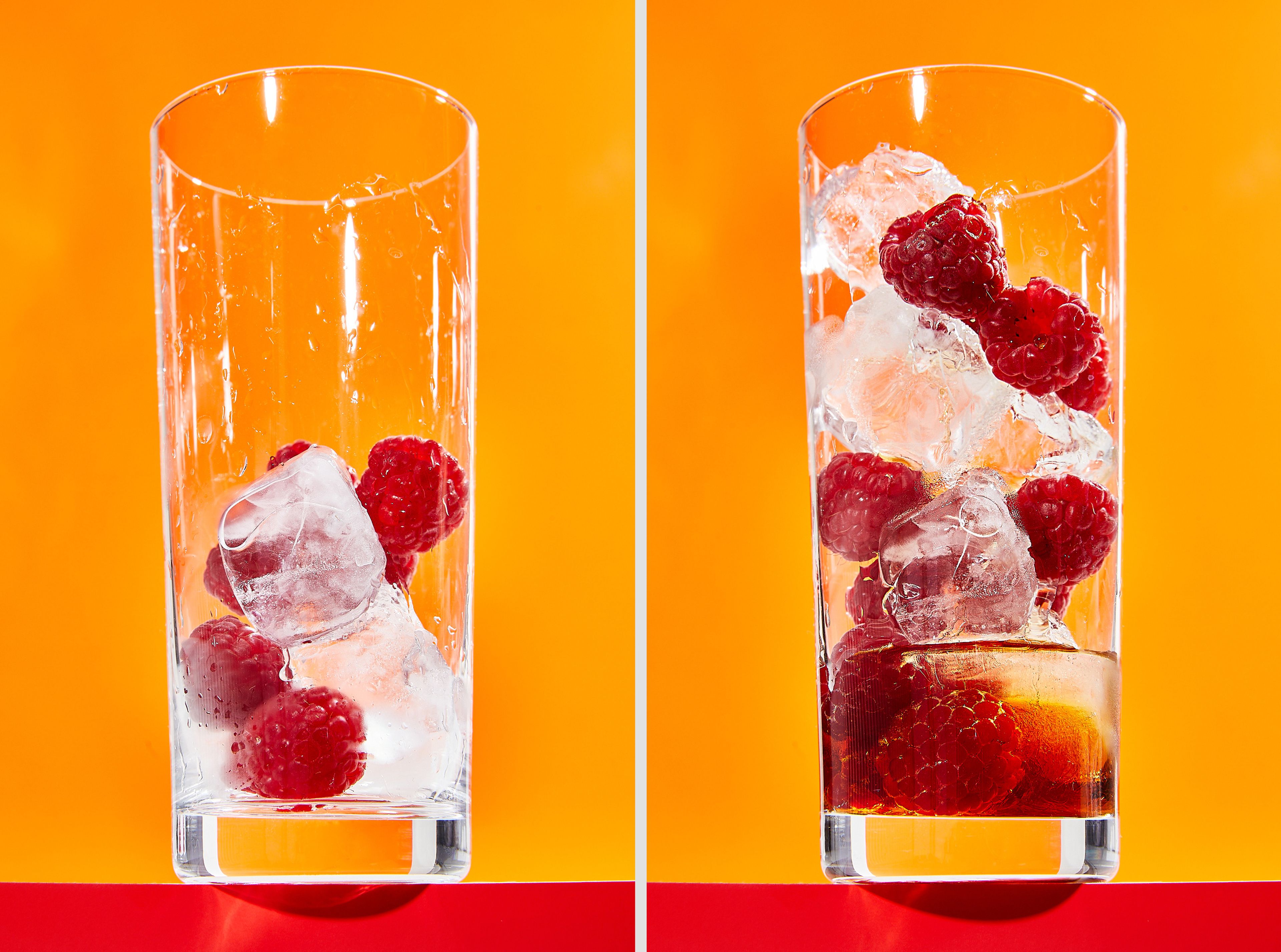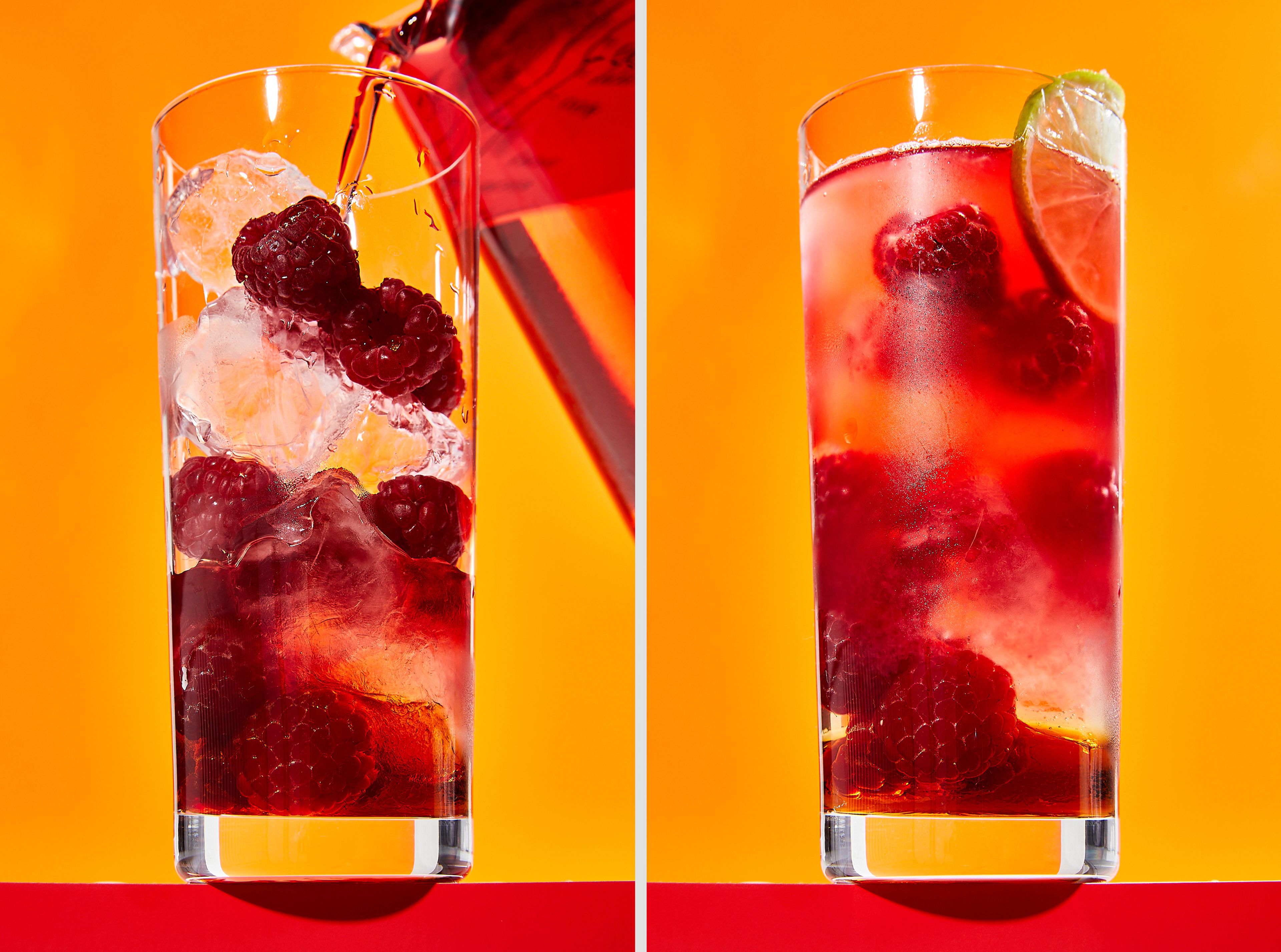 4. Make your own syrups for endless rounds of drinks
We're big fans of making our own syrups with fresh fruit. This month, we're staying true to our no-cook credo ("the most we'll ask you to do is boil water"), so if you can stretch that to adding fruit or herbs and sugar to your quick boil, you've got yourself some syrups! They're a great way to distill flavor using minimal ingredients and a controlled amount of sugar, as opposed to the sometimes sickly sweet store-bought versions.
— Homemade rhubarb soda
— Homemade ginger ale
There's also loads of inspiration to be found in the Kitchen stories community. Here are some syrup recipes we love:
— Lavender lemonade with homemade lavender syrup
— Lemon balm syrup
— Elderflower and rhubarb lemonade
5. Switch warm coffee for cooler caffeine
From tall orders of strong Greek frappes to the off-center espresso tonic or homemade cold brew coffee—which you can also make jazzier by using coconut water—there's many a way to keep coffee refreshing.
— Frappe
— Espresso tonic
— Cold brew coffee
6. Refresh your summery cocktail knowledge
We know summers have long-turned Aperol-spritz-tinted, but there are other cocktails worth your attention, too. This summer, we've become big fans of two different ways to enjoy Aperol. The first is an ultra zesty Aperol Betty which adds grapefruit and orange juice to your regular Aperol Spritz. You can shake up the ingredients in a cocktail shaker as per our recipe, or layer in your glass for an ombre-look starting with adding the Aperol, orange juice, grapefruit juice and prosecco.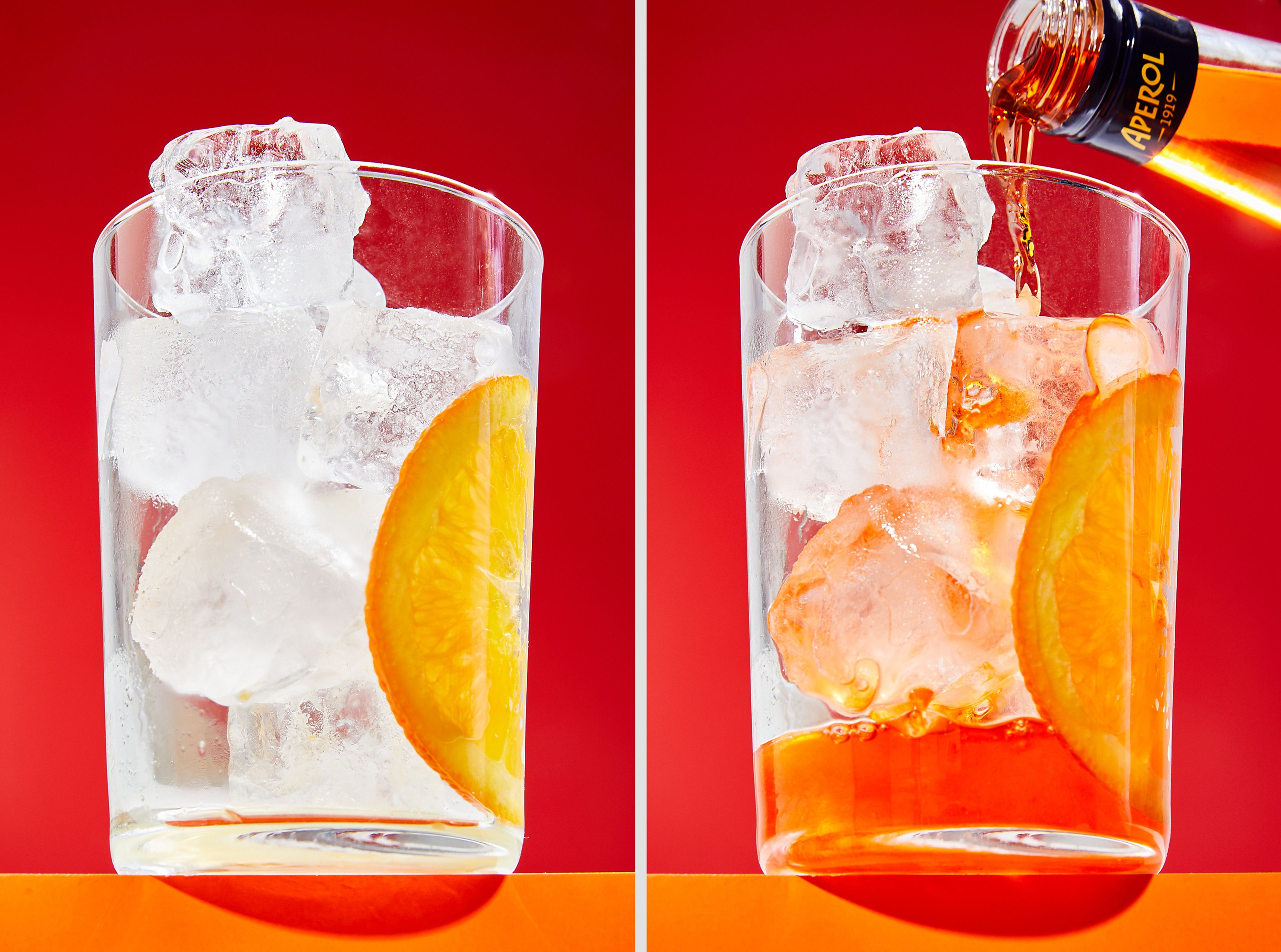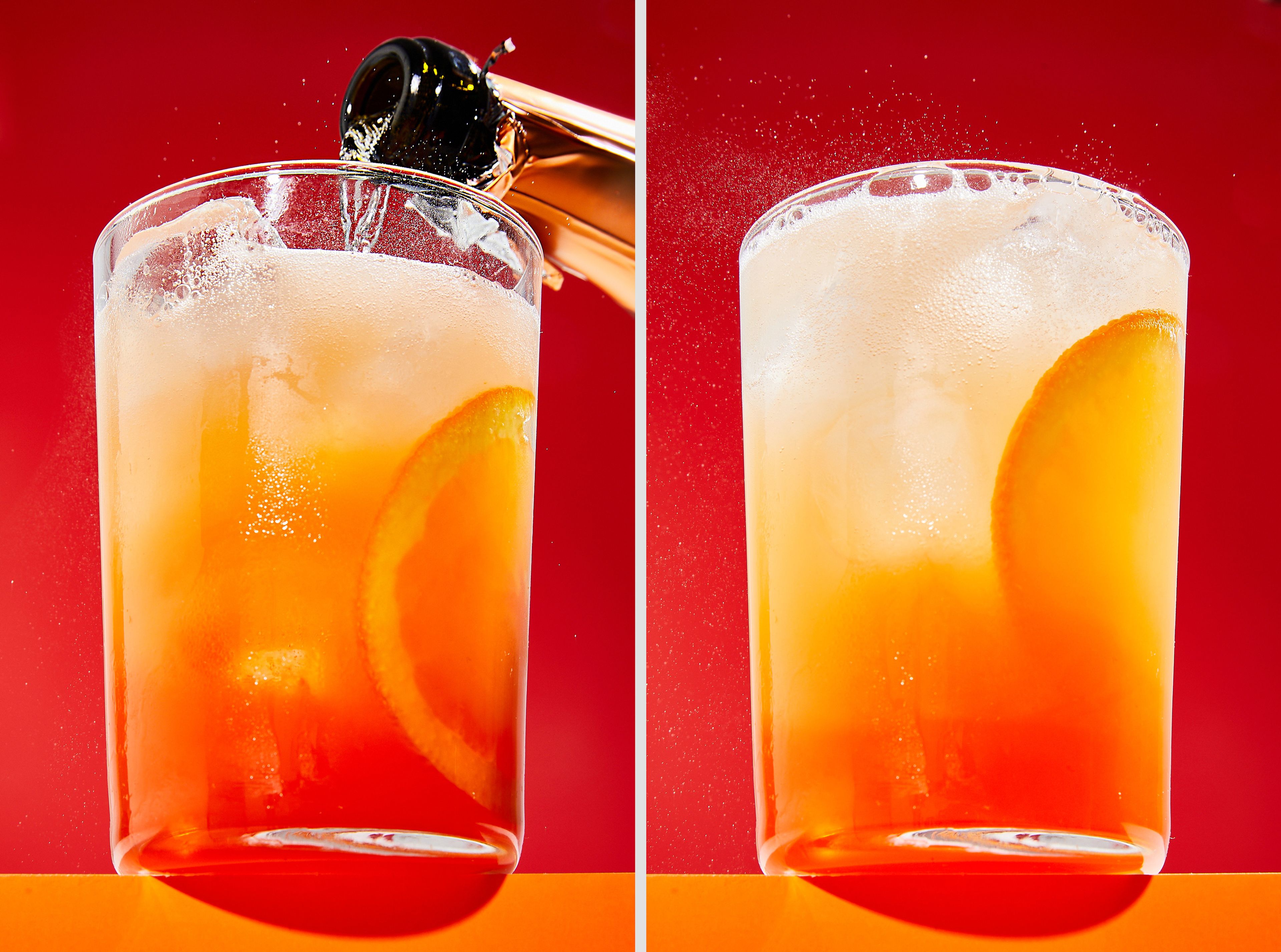 The second is a recipe by our resident drinks expert, Head of Arts, Sebastian, who mixed up a new summery cocktail for us: An Aperol and elderflower cocktail that you'll be sipping well into September.
Aperol and Elderflower cocktail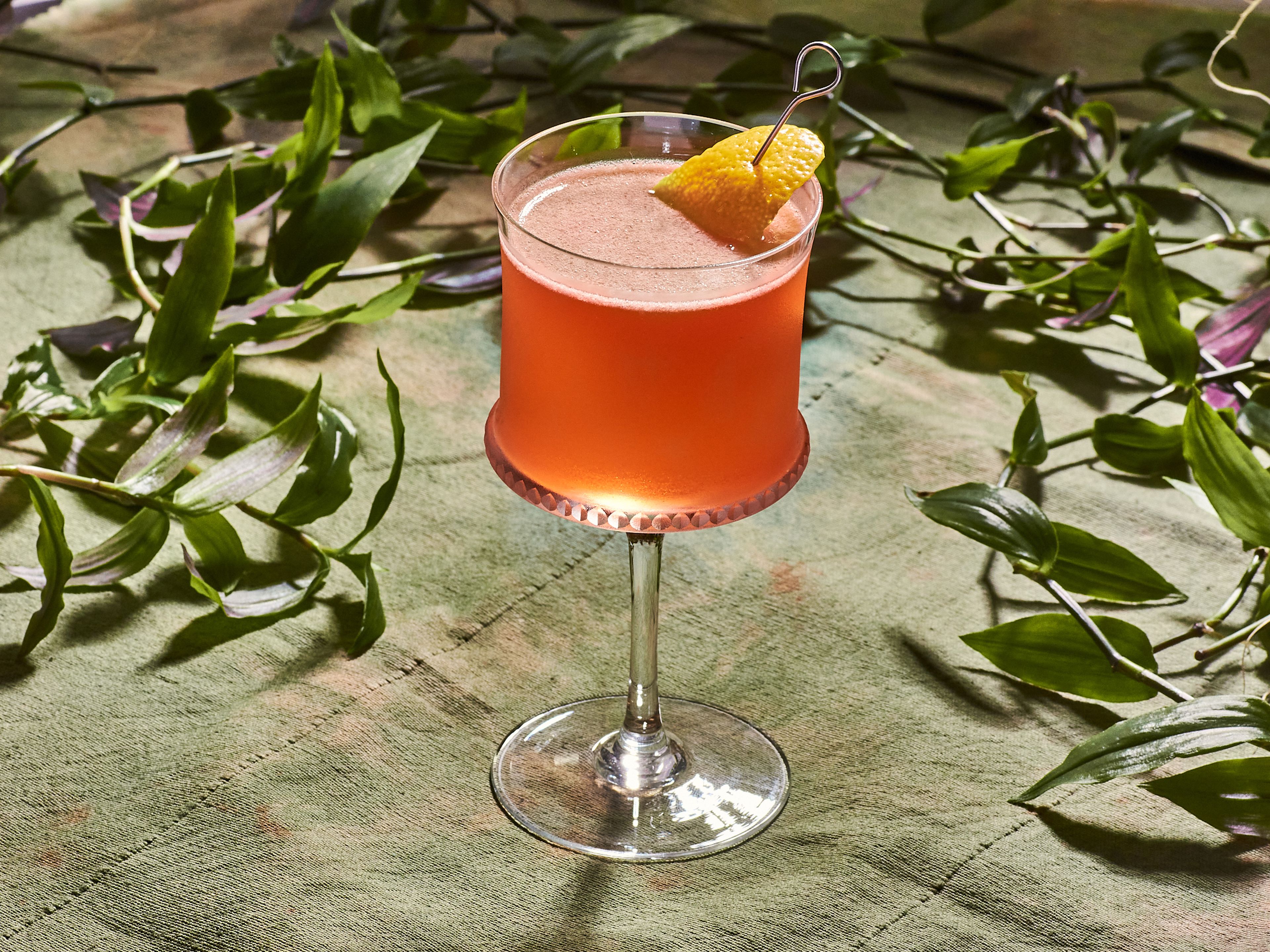 → Go to recipe
More refreshing summer cocktails:
— Piña colada
— Spicy mezcal margaritas or a frozen margarita
— Pimms cup
— Michelada
— Tequila sunrise
7. Make a spritz out of anything
You can, as I've written in this full-fledged guide, make a spritz out of more than just Aperol and prosecco, so grab your favorite summer fruit and get muddling!
— Rose spritzer with white peaches and basil
— Sparkling cucumber with ginger
— Americano
— Non-alcoholic watermelon-ginger spritzer
Did we miss any of your favorite summertime drinks? Let us know in the comments below!
Published on August 20, 2021
More delicious ideas for you