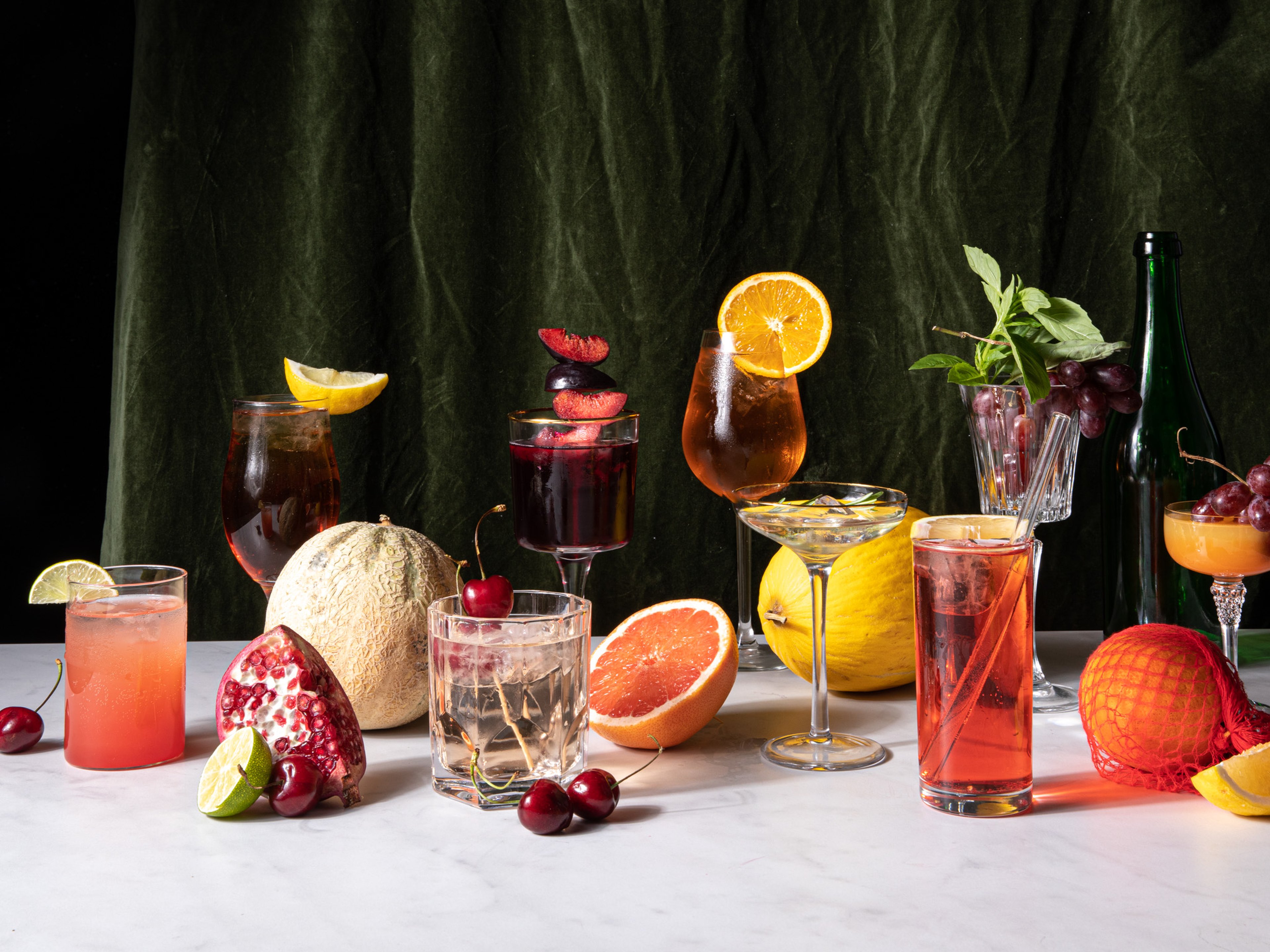 Every Way to Spritz This Summer
Move over Aperol, there's more to sip here!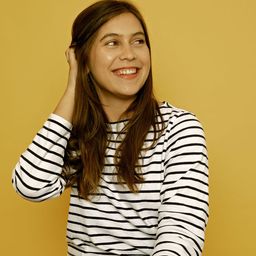 Too easy to splash together, light enough in alcohol to casually kick things off, and appropriately hued to take you from late-afternoon sun through to dwindling rays—the Aperol Spritz is a summery force to be reckoned with.
But a recent viral article on the New York Times did exactly that—raining on everyone's spritz-o'clock parade. Titled The Aperol Spritz Is Not a Good Drink, the affront left a bitter taste: A bar in New York hosted an Aperol Spritz rally in solidarity, a politics editor at the Times announced her resignation on Twitter at the news, and many a group of friends debated the point.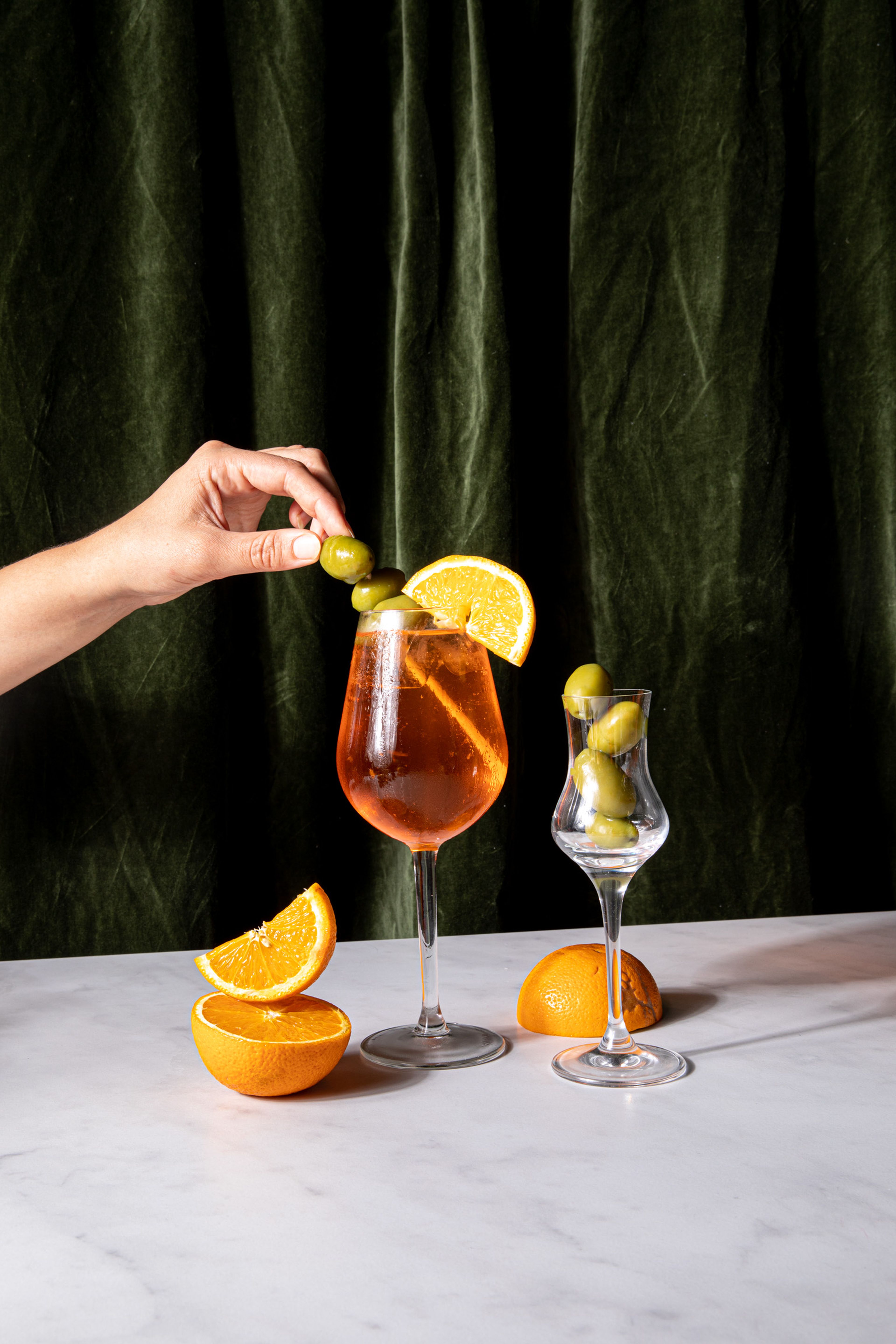 Personally, I think the Aperol Spritz is a good drink often made quite badly. As the best known member of its family, there was always going to be someone to contest its fluorescent throne—and, pause for effect, spritzes don't begin and end at the letter A. The name itself refers to a drink first concocted up in Northern Italy from a mixture of sparkling Prosecco, an aperitif liqueur somewhere on the spectrum from citrusy to herbaceous, and a splash of soda, served over ice. It's not one single recipe, but a brilliant formula for a summery drink that can be made with a whole host of liqueurs, wines, juices, sodas, and accoutrements.
Before we head into how to stock your bar, plus all those other spritzes you can make this summer: Here's how to mix that most famous, glowy spritz perfectly.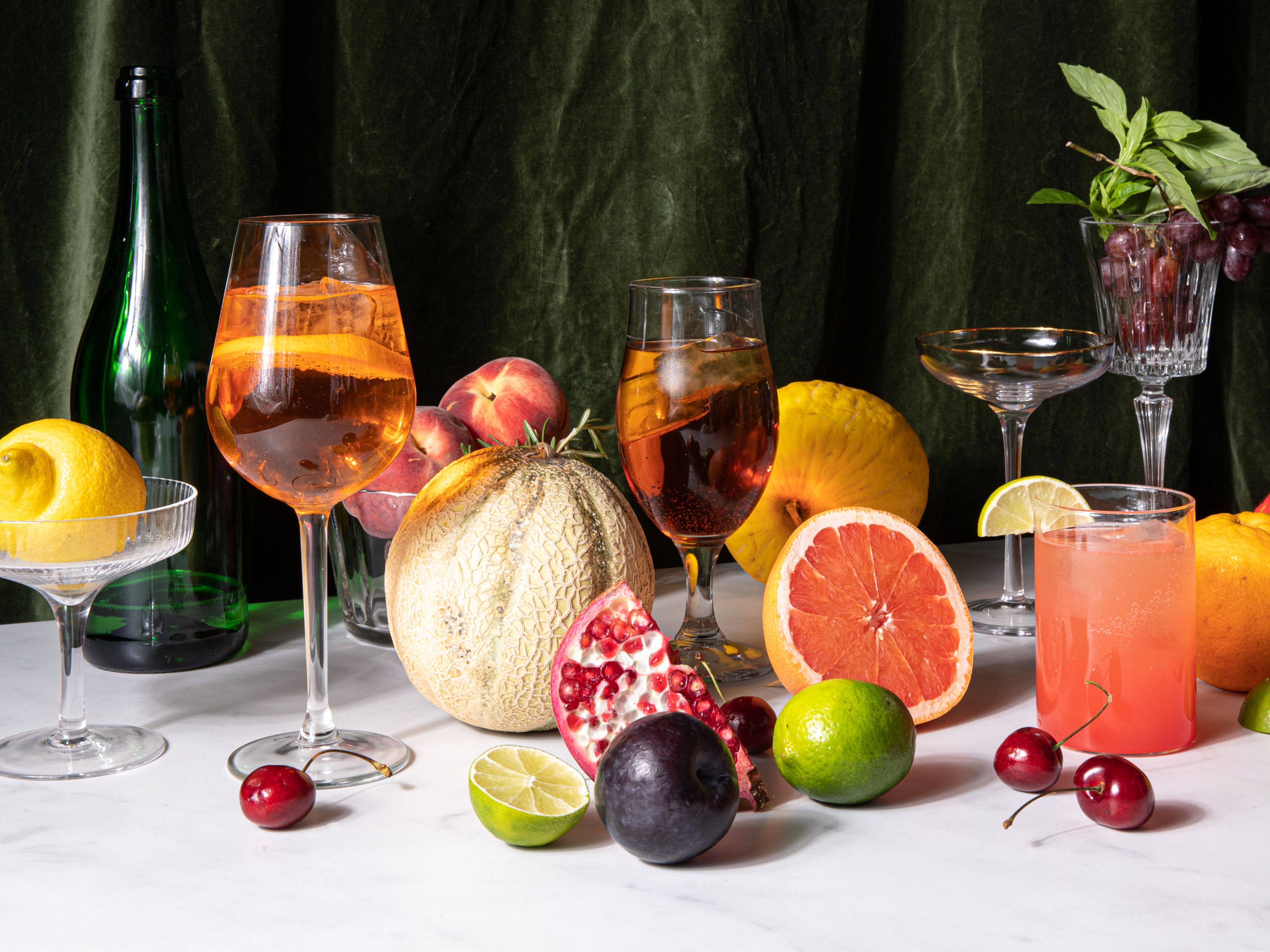 How to make the most sippable Aperol Spritz
The perfect Aperol Spritz requires a simple, but golden ratio. Too much Aperol makes it too heavily syrupy, a sweet prosecco will only enhance this and turn the drink saccharine, and omitting the closing splash of soda means there's nothing to soften the edges of any sweetness—three things that will all lead to the sickly Capri-Sun-like results the New York Times' article opined.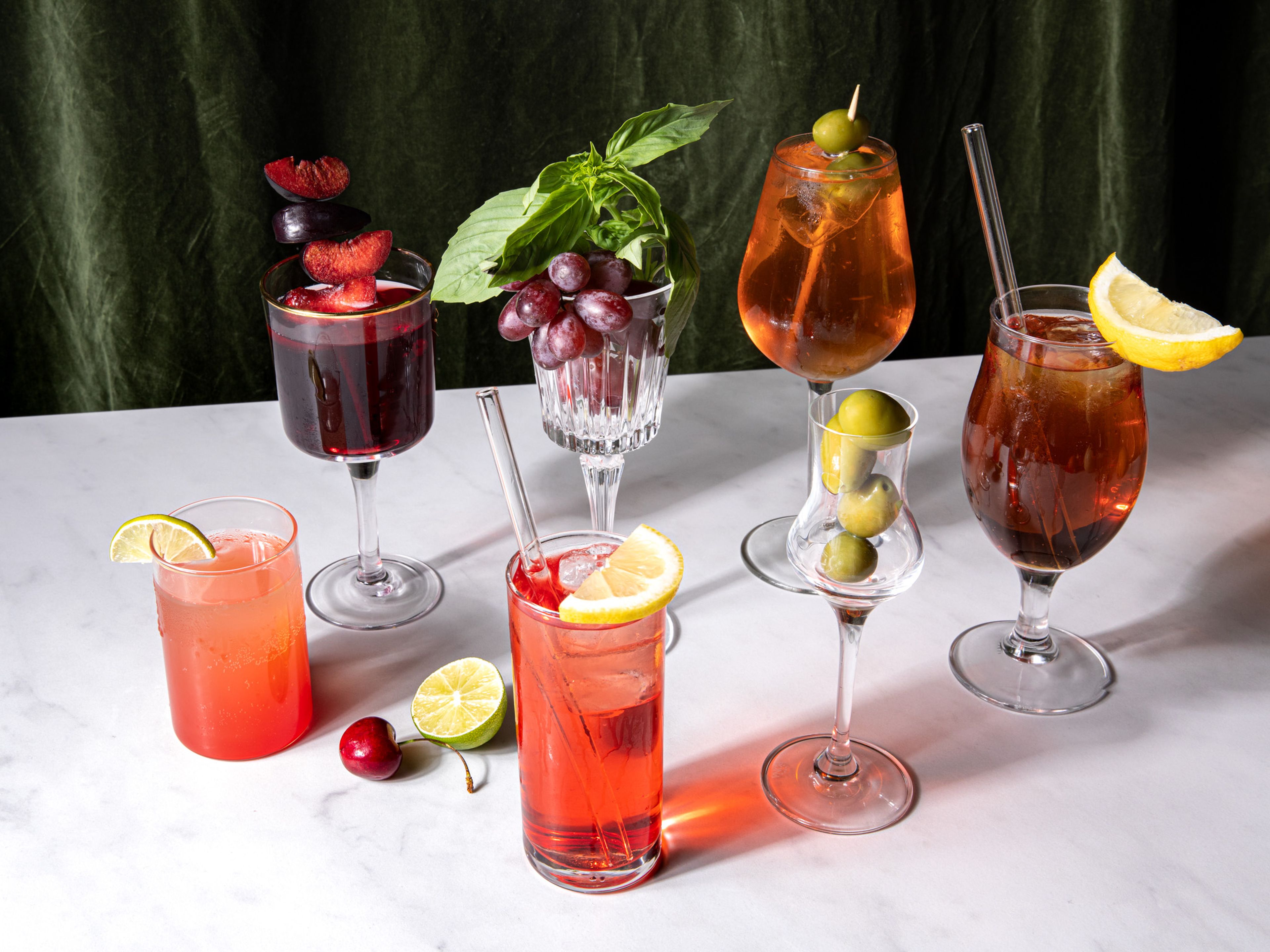 For the most refreshing Aperol Spritz, use: 3 parts Prosecco, 1 part Aperol, and a splash of soda water. Serve over plenty of ice, drop in a slice of lemon or a green olive, or follow my lead and drop in both.
If you're after even more ways to sip Aperol, try these riffs:
Aperol spritz float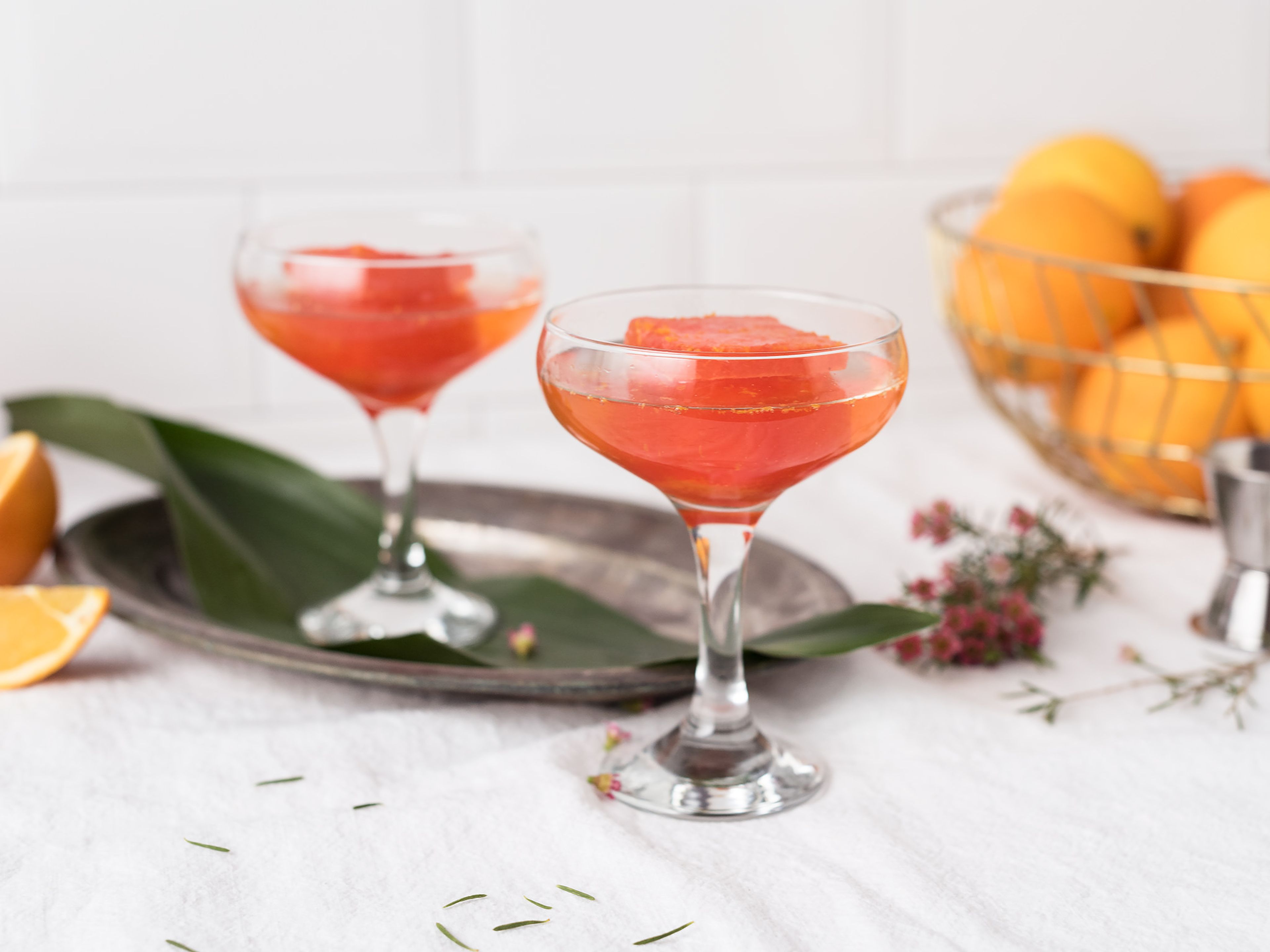 → Go to recipe
Aperol Betty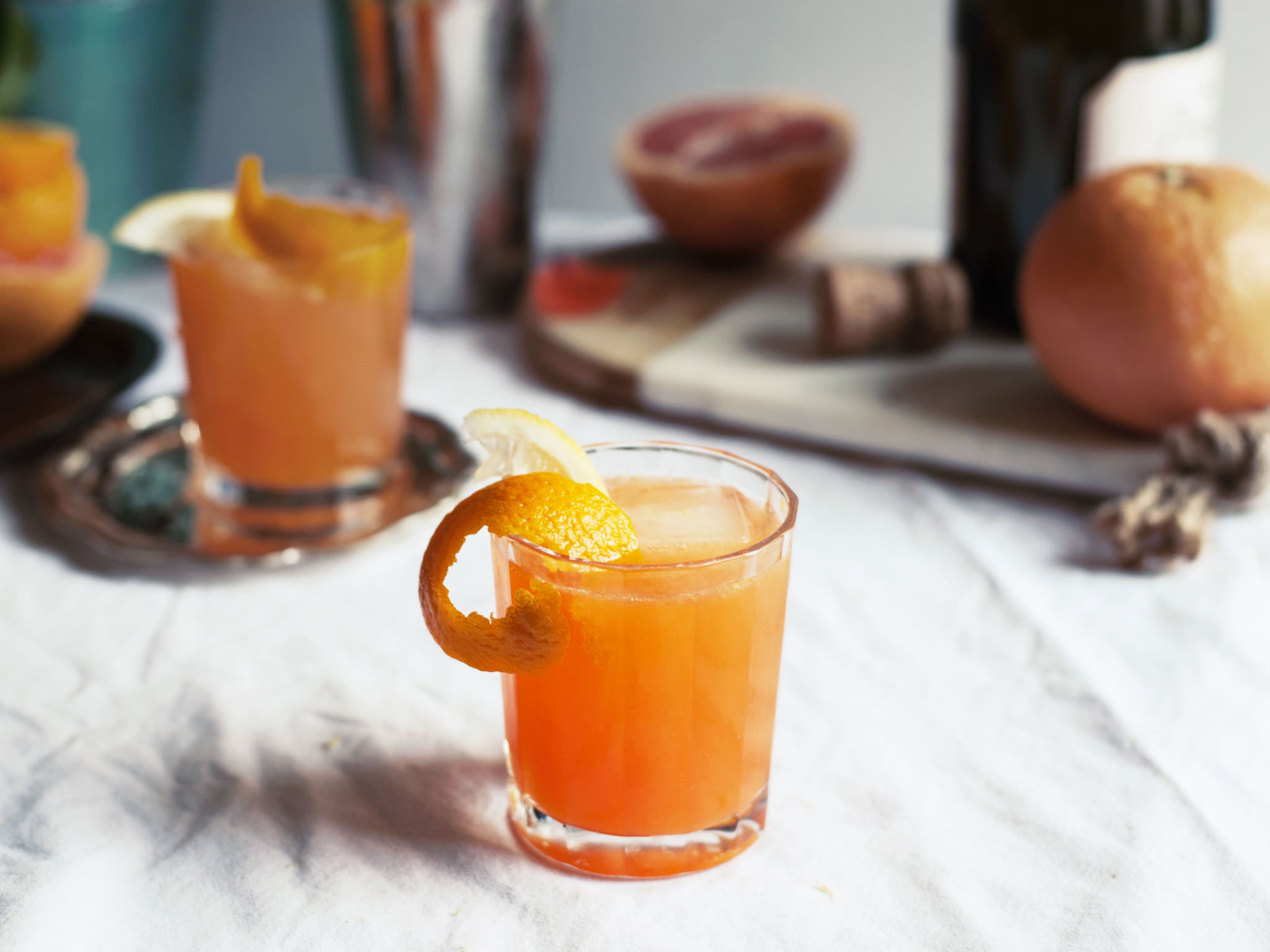 → Go to recipe
How to make every other spritz under the sun
Here's where (more) fun begins—get to know these building blocks to keep the effervescent drinks flowing and your guests entertained.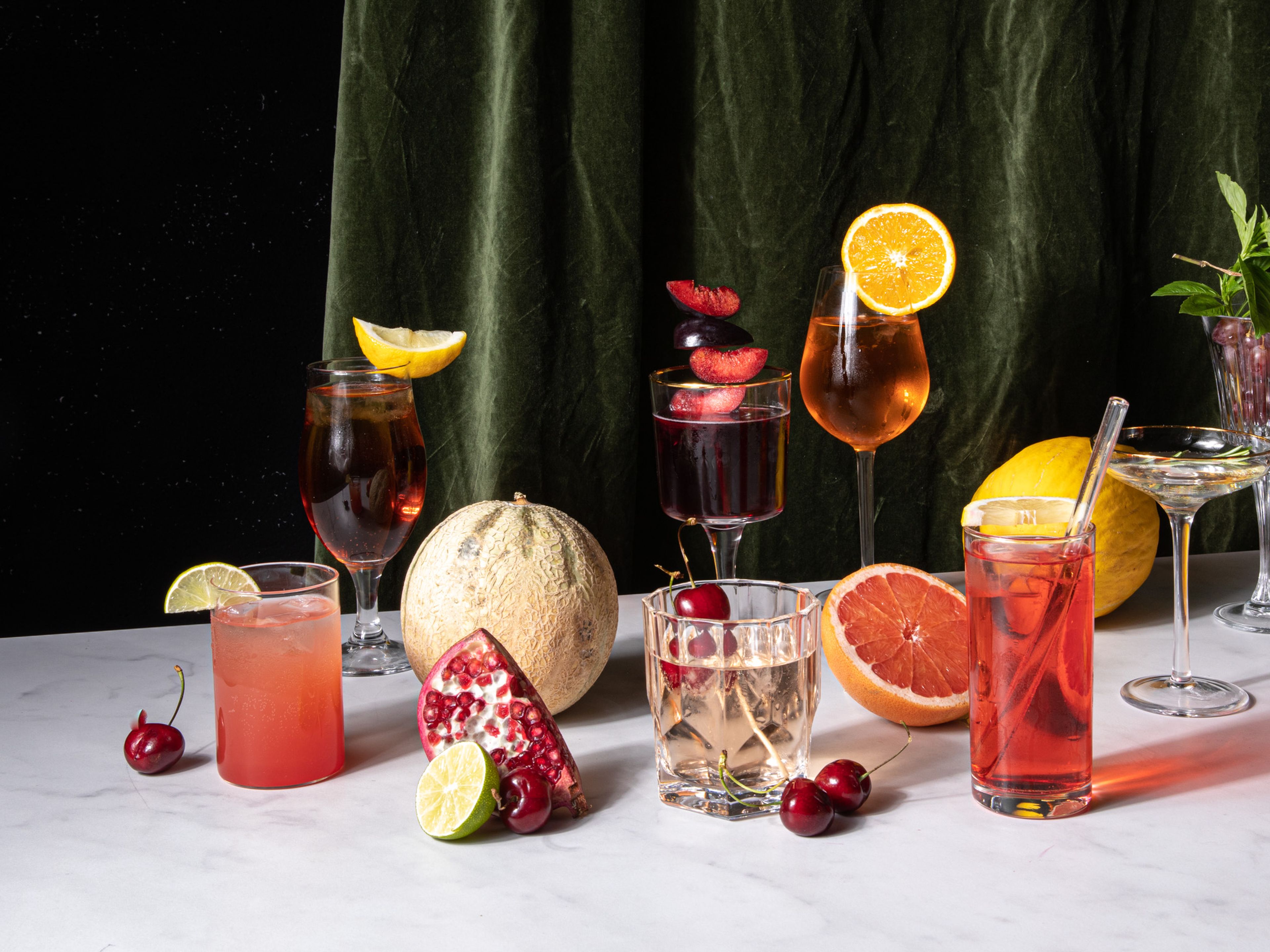 1. Other liqueurs to add to a spritz
Aperol: As of this year, the Aperol Spritz is the 9th most sold cocktail worldwide. The liqueur itself hails back to 1919 and is made of a mix of oranges, rhubarb, and botanicals. At 11% alcohol, it's the lightest of our options, which could explain why it's the time-trusted choice for the pre-dinner spritz.
Campari: Though they are both owned by Gruppo Campari, fluorescent Aperol and jewel-toned Campari are often pitted against each other in the spritz arena. Campari is both more bitter, more forwardly citrusy, and burlier, weighing in at anything between 21 – 28.5% alcohol depending on the country of purchase. The recipe is a mystery—but it's said to made of up to a rumored 80-odd bitter herbs and fruits.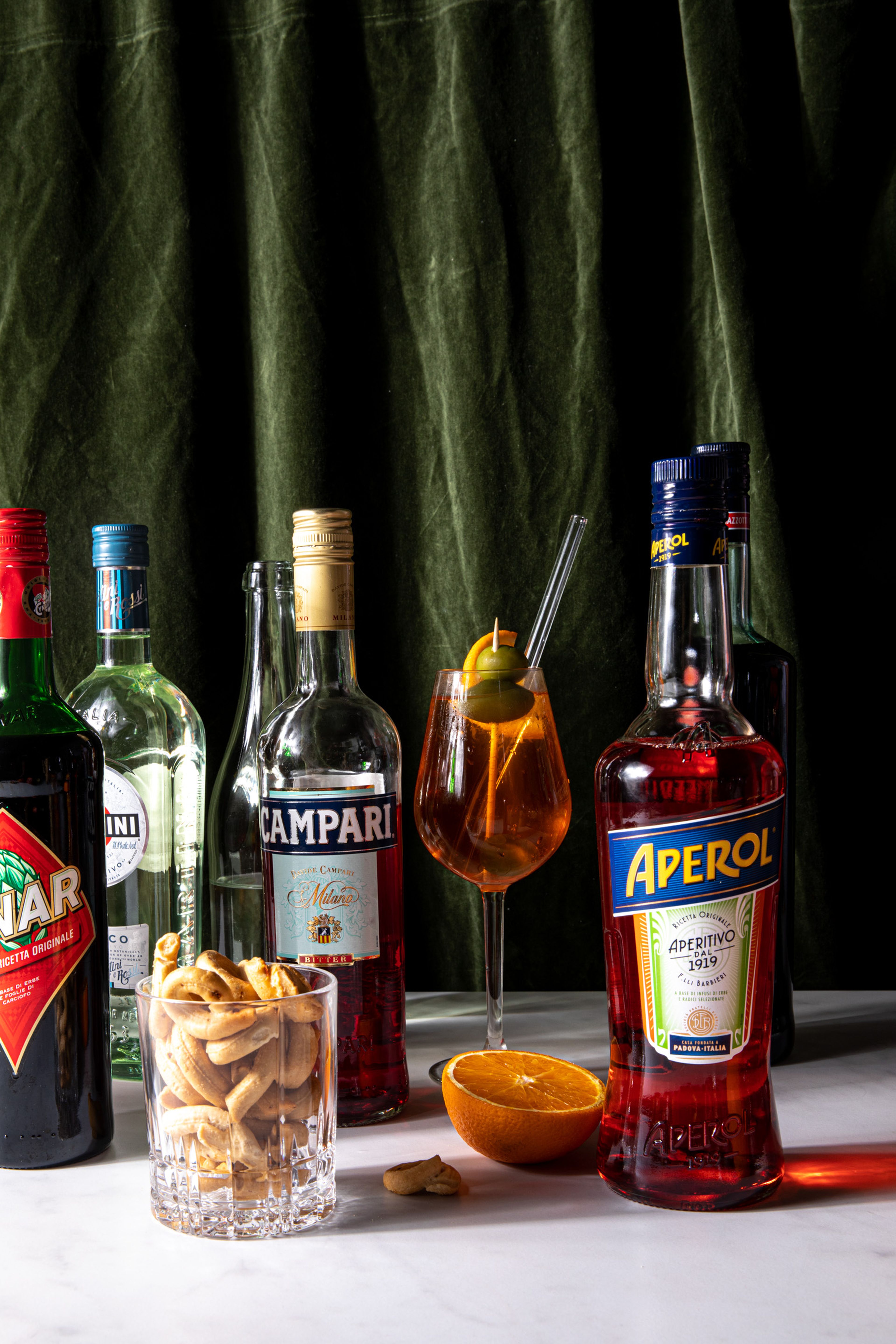 Cynar: An attractively bottled liqueur made of 13 botanicals, including its emblematic artichoke, Cynar is boldly bitter (ergo, I love it), herbaceous, and not overly sweet. Though it does lack the summery hues of Campari and Aperol, a slice of lemon will give it that breezy look.
Vermouth: Vermouth is a fortified wine, meaning extra alcohol is added, usually brandy, as well as sugar. It's a light liqueur at about 15 – 18% alcohol content and is usually infused with botanicals like wormwood, bark, herbs, and flowers. There's a whole world of flavor profiles to explore: Available in red, white, and increasingly, rosé varieties, from France to Germany and beyond, with dry to sweet bottles on offer. Vermouths are a no-brainer spritz complement—but can also and can be enjoyed alone over ice, with a splash of soda, or in classic cocktails like a Martini or Manhattan, Americano, or simply with tonic.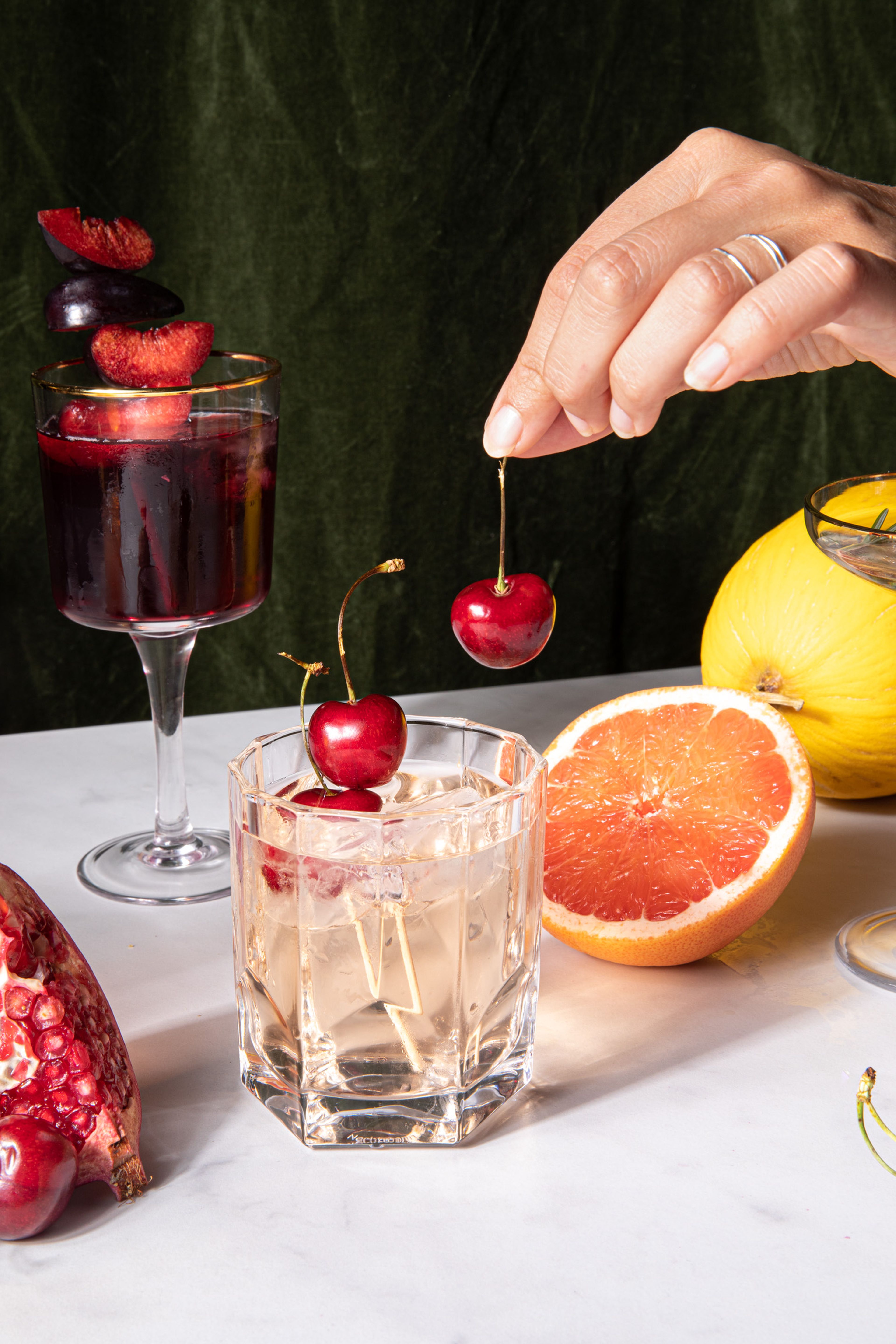 Digestivi (eg. Vecchio Amaro del Capo, Amaro Nonino, Amaro Montenegro): Here's a whole other subsection to be familiar with. Though each of these amaro liqueurs hail from different regions and are made up of different botanical blends, these are all much more complex and bolder tasting—erring towards woodier herbs without so much citrusy brightness. Though they're usually served over ice to aid digestion, or slipped into an espresso, they make an interesting addition to a spritz, enlivened with bubbles, sweetness, and fruit into something else entirely.
2. Which sparkling wine to fill your glass with
Unsurprisingly, there are many ways to fill this portion of the glass.
Prosecco: The original bubbles for a spritz, Prosecco refers to wines hailing from an appellation in Italy's Veneto Region—look for DOC or DOCG labels when purchasing to ensure top quality.
Sparkling white wine: You can also experiment with other dry sparkling white wines, just be sure to stick to something really effervescent so you don't end up with a flat drink (reduce the amount of liqueur to be sure).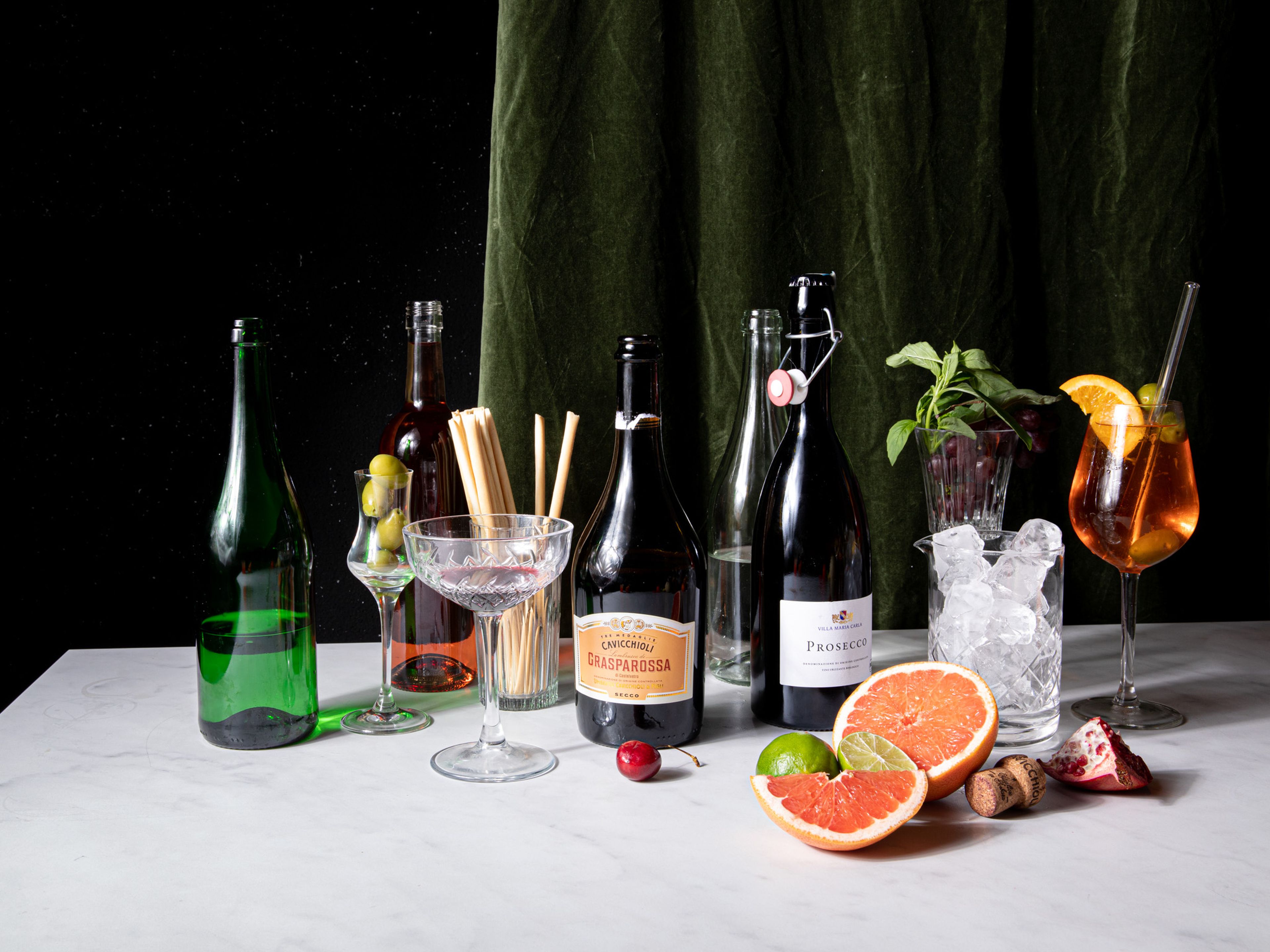 Rosé: Put your glasses on, there's a lot to choose from here. From dry Provençal rosé to juicier Spanish rosados there's enough heft to a bottle of pink to be drawn out in a glass filled with ice, your liqueur of choice, soda water, and summery fruit. Purists, perhaps look away.
Lambrusco: For a while, Lambrusco was praised only for its convenience—low cost to volume ratio and sickly sweetness making it go down that bit too easily, the pitfalls clear only in the following day's headache . But times and tastes change—just look at the comeback of the aforementioned drink—and here we are, faced with deliciously juicy sparkling reds from (not too sickly) sweet to bone dry. Dry to half-dry bottles work excellently paired with dark fruits in a spritz—think cherries, grapefruit, plums, and the like.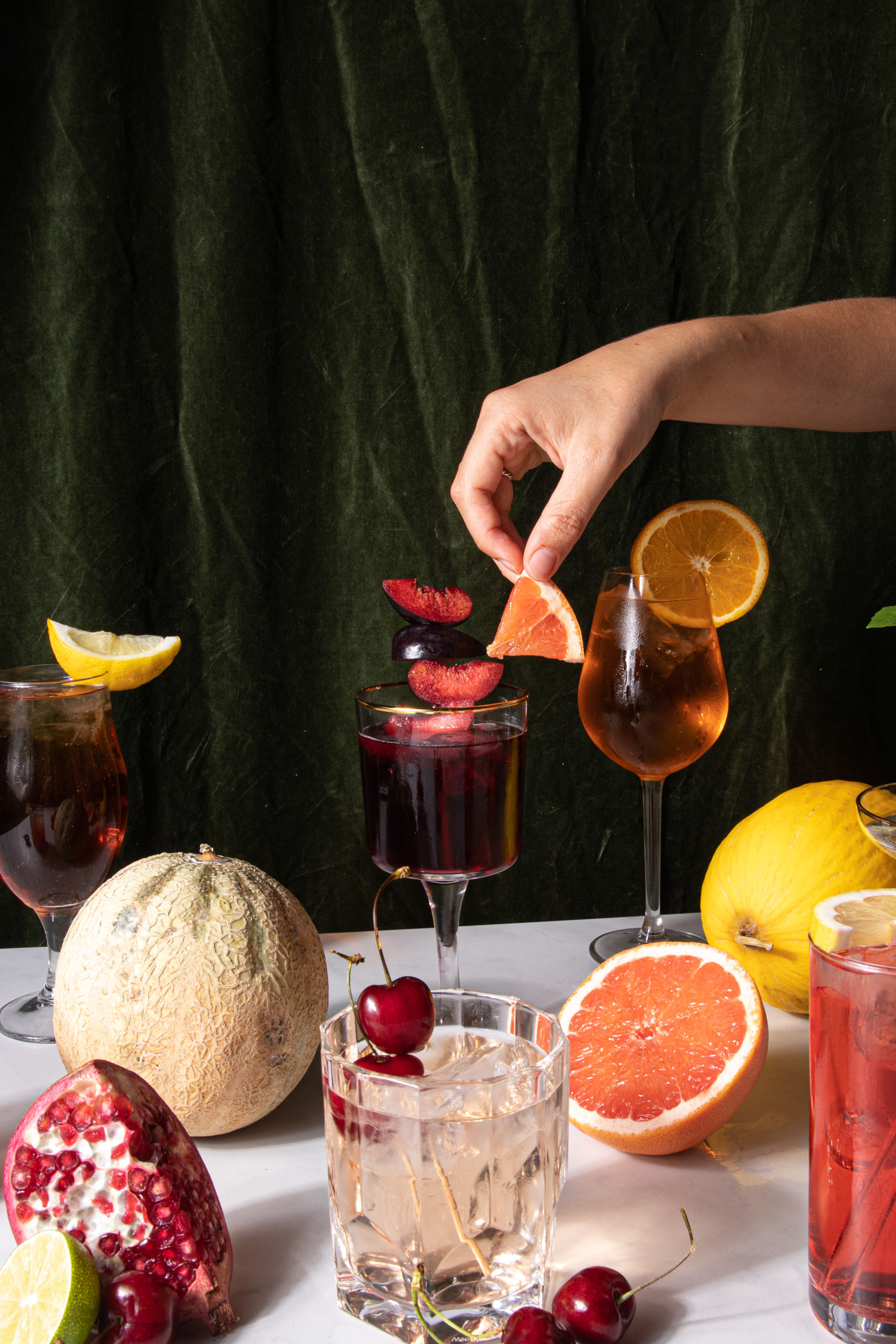 3. Sodas? Juice? Yes, they're (untraditional) options...
Though your classic spritz is topped off with soda, you can mix things up with a splash of fruit juice or a flavored soda. In this case, use a ratio that looks something like this: 1 part aperitif liqueur, 3 parts prosecco, 1 part juice, and a splash of soda or 1 part aperitif liqueur, 3 parts prosecco, 2 splashes fruity soda.
Juices: Stay away from mimosa territory and try out blood orange, grapefruit, sour cherry, or grape juice.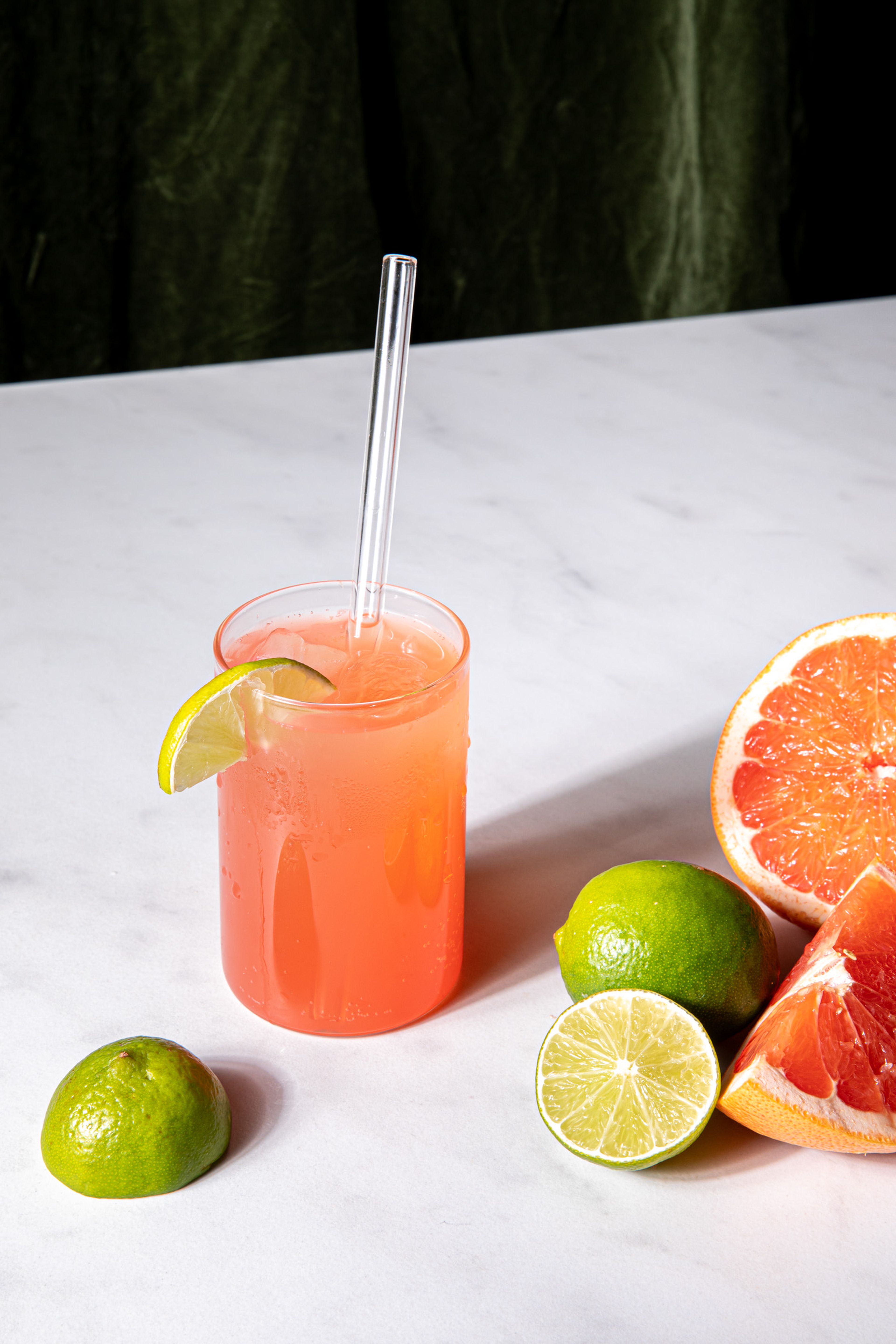 Sodas: Since just a couple of splashes are needed (anything more will drown out the other flavors and over-sweeten), keep things on-theme and go for interesting Italian-style sodas in flavors like bitter lemon, blood orange, bergamot, chinotto, or the like.
4. Finally, the accoutrements
Fruit: There are two key choices here. As mentioned before, things tend to begin and end at a slice of orange and an olive (I favor, as always, Nocellara)—but look beyond the regulars to add a little lemon, lime, grapefruit, cherries, peaches, plums, melon—maybe even grapes, because wine not?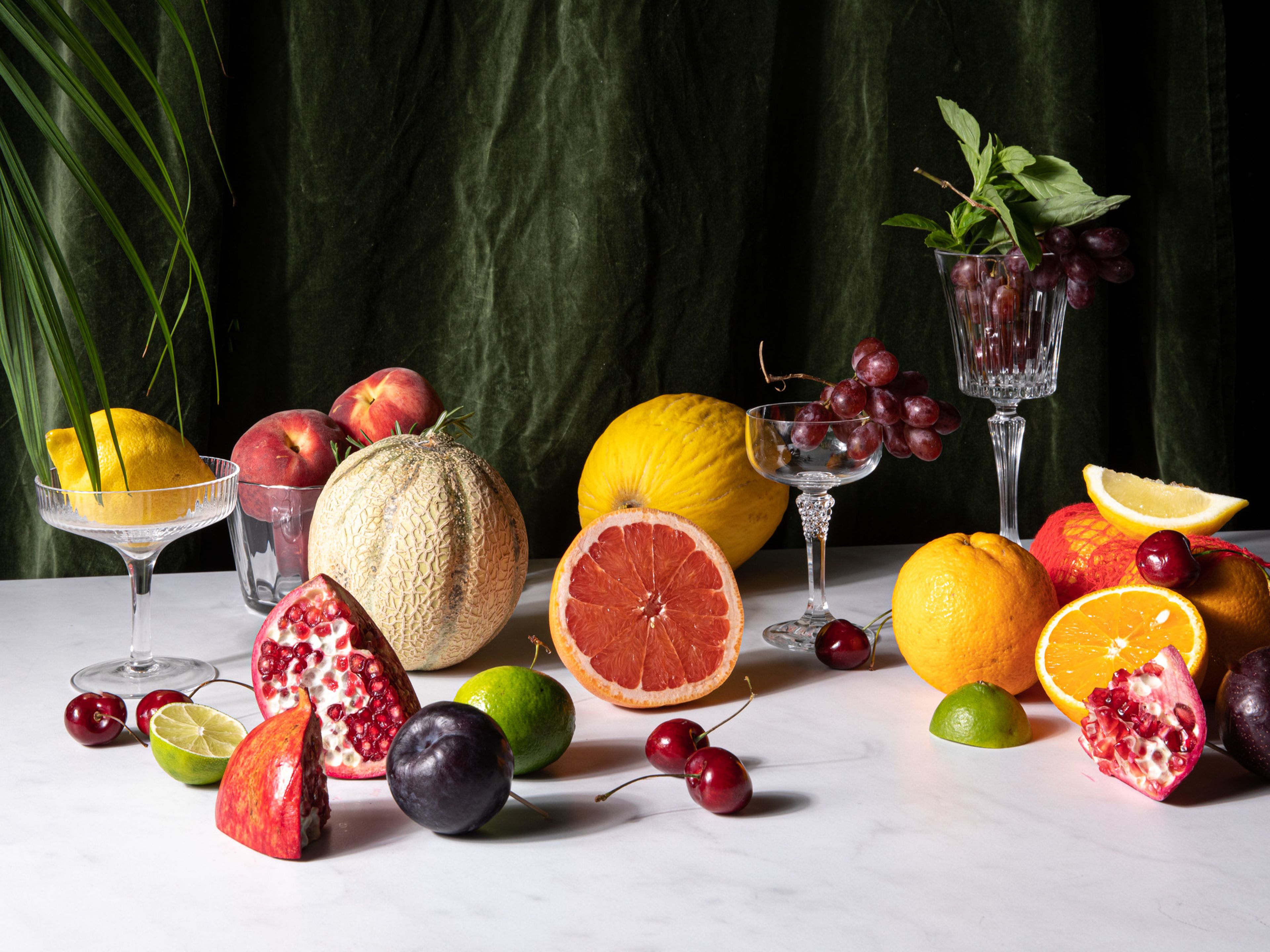 How to make cocktail zests and twists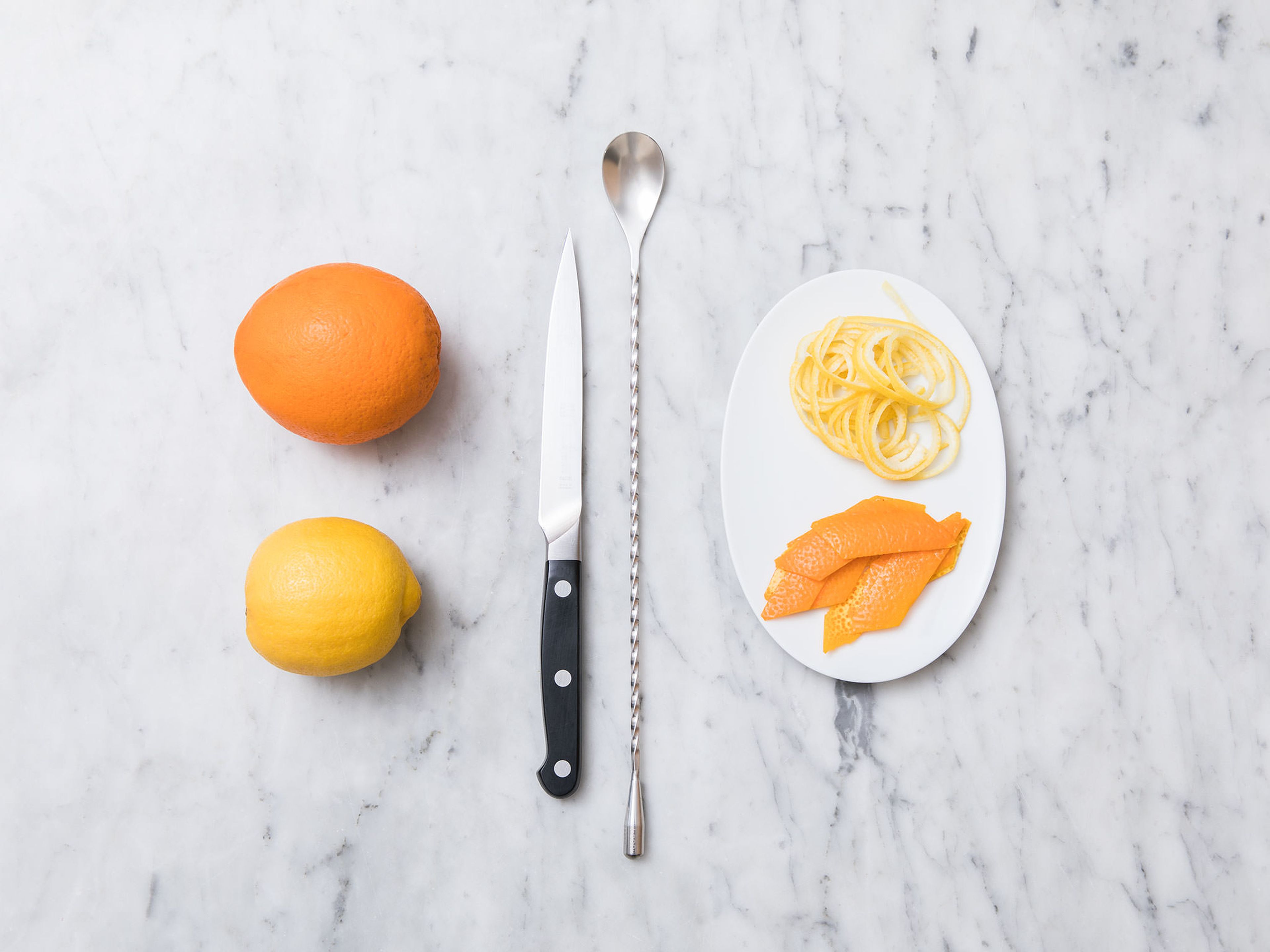 → Go to recipe
And now, you've made it. It's spritz o'clock, time to put this bar exam to use.
5 recipes for more breezy spritzes, sans Aperol:
Campari spritz

1 part Campari, 3 parts Prosecco, splash of soda
Campari-grapefruit spritz

2 parts prosecco, 1 part grapefruit juice, 1 part Campari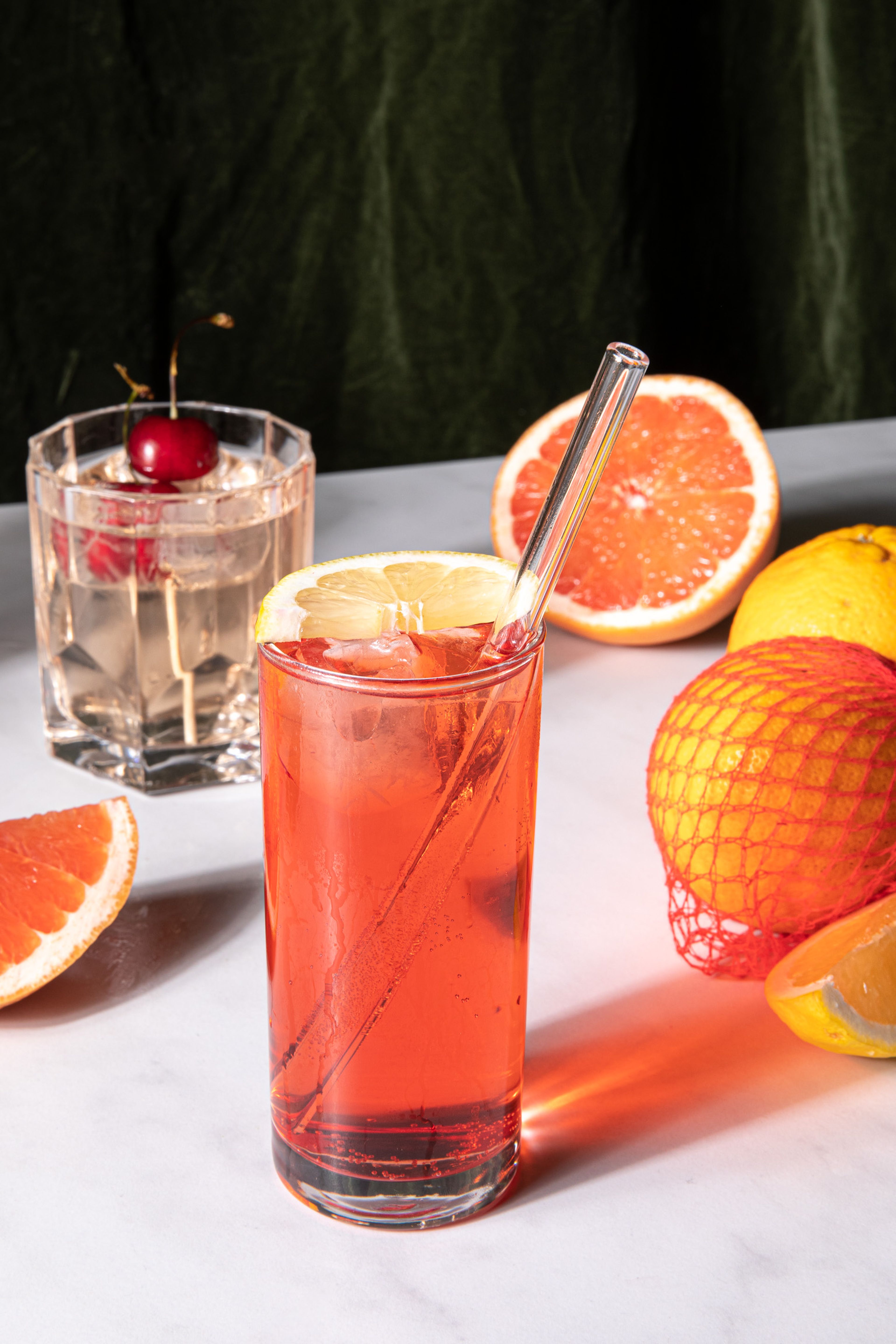 Cynar spritz

1 part cynar, 3 parts Prosecco, 1 splash soda water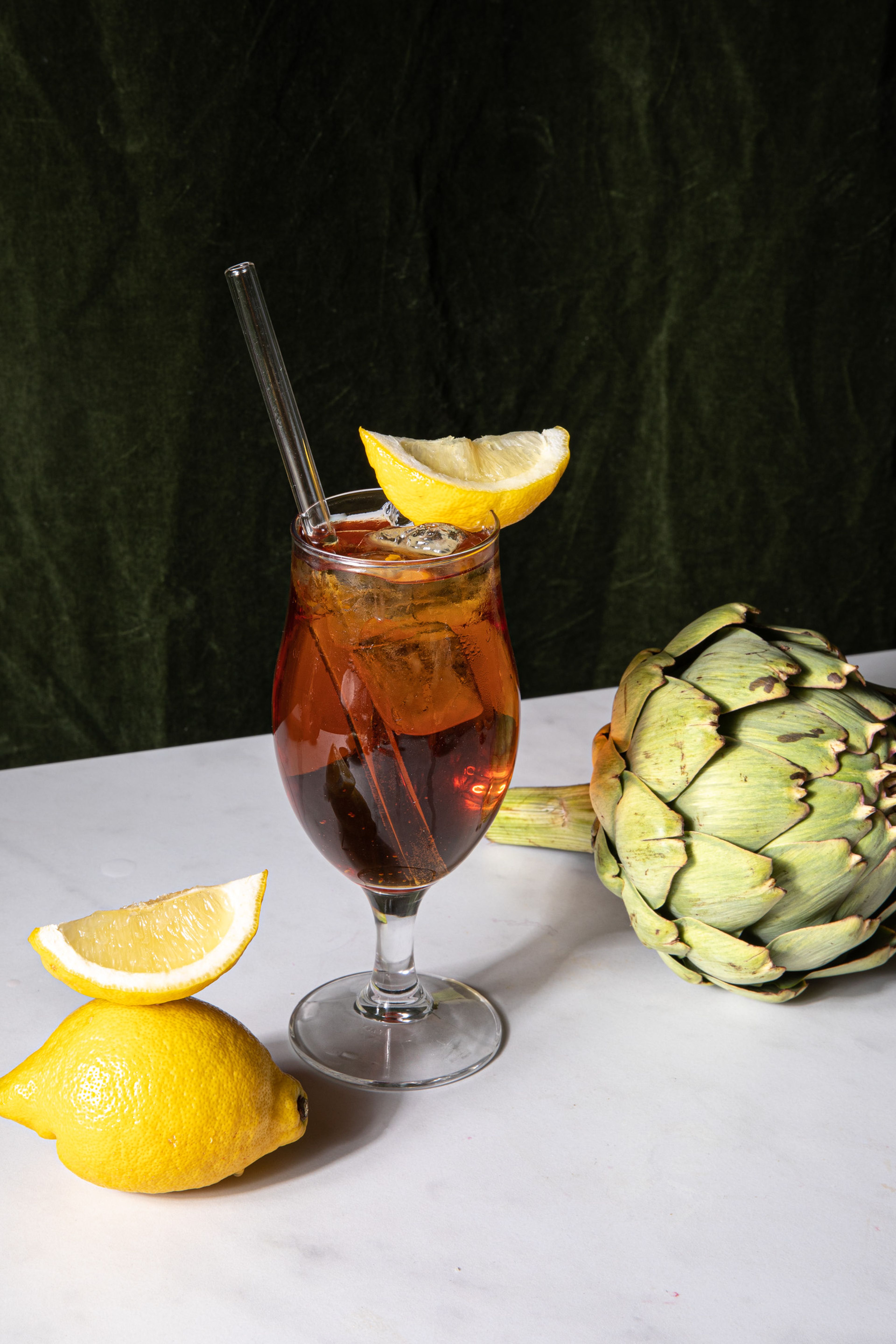 Rosé, peach, and basil spritzer

1 part vermouth, 3 parts sparkling rosé, fruit of choice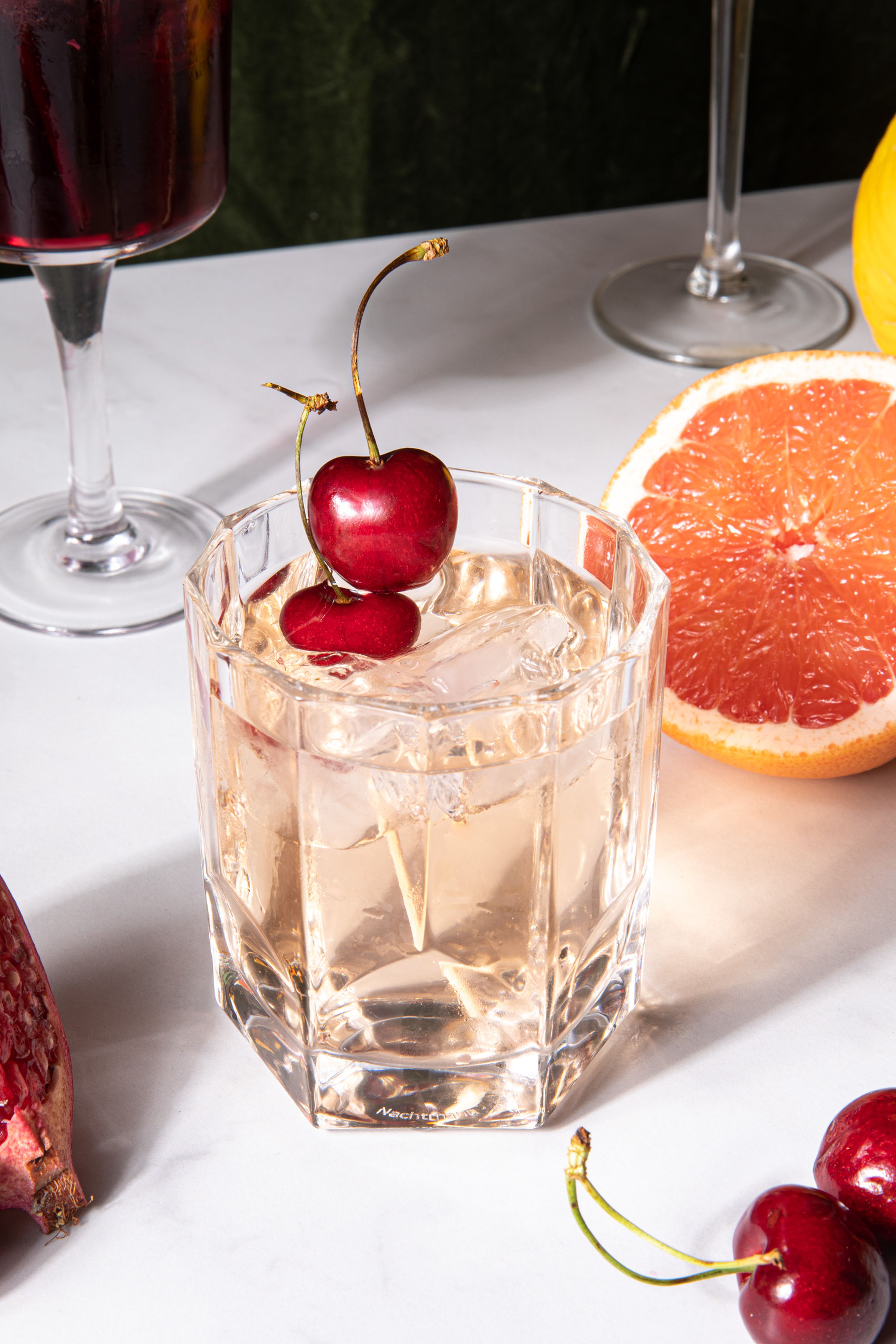 Rosé spritzer with white peaches and basil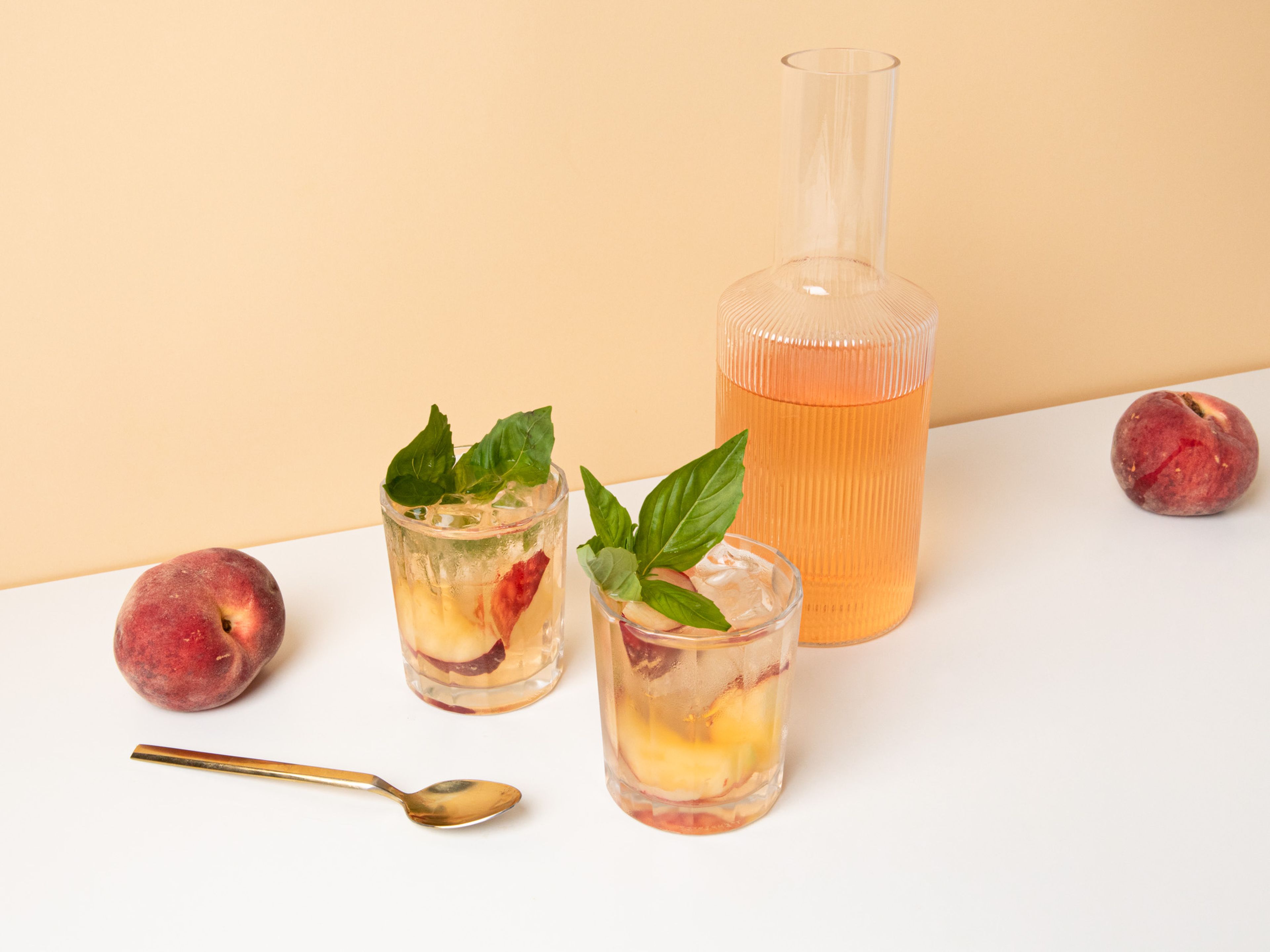 → Go to recipe
Amaro cherry spritz

1 part (eg. Vecchio Amaro del Capo, Amaro Nonino, Amaro Montenegro) or dark vermouth, 3 parts lambrusco, 1 part sour cherry juice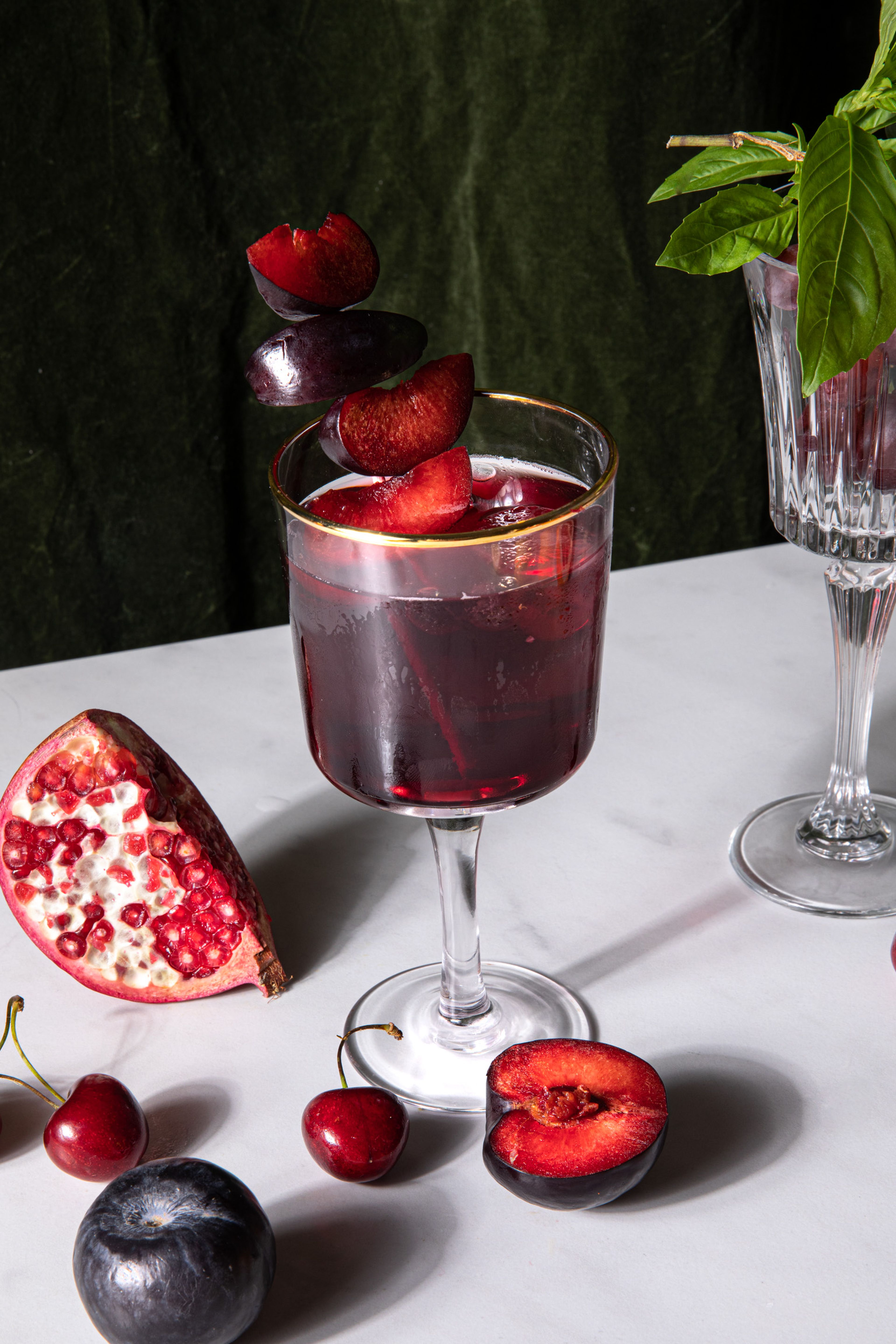 What to snack on:
It wouldn't be aperitivo hour if there wasn't something to graze on—the usual suspects are an antipasti spread of grissini, olives, and salami—but if you've got a little time up your sleeve, why not rustle up something extra? Try something like focaccia with onions, antipasti skewers, peperonata and ricotta crostini.
What's your favorite way to make a spritz? Let us know your favorite amaro, Prosecco, or your golden spritz ratio in the comments!
Published on July 13, 2019
More delicious ideas for you