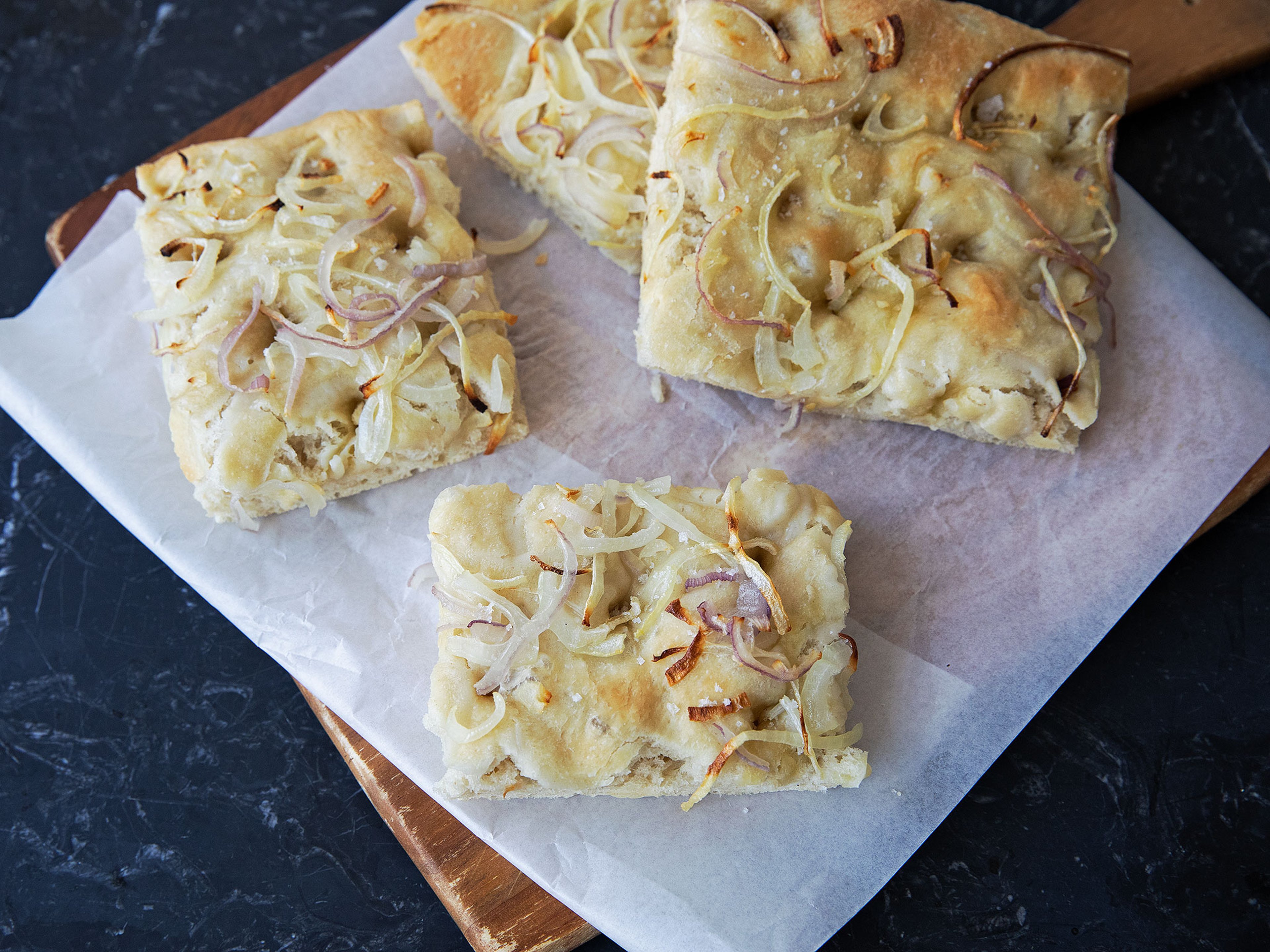 Focaccia with onions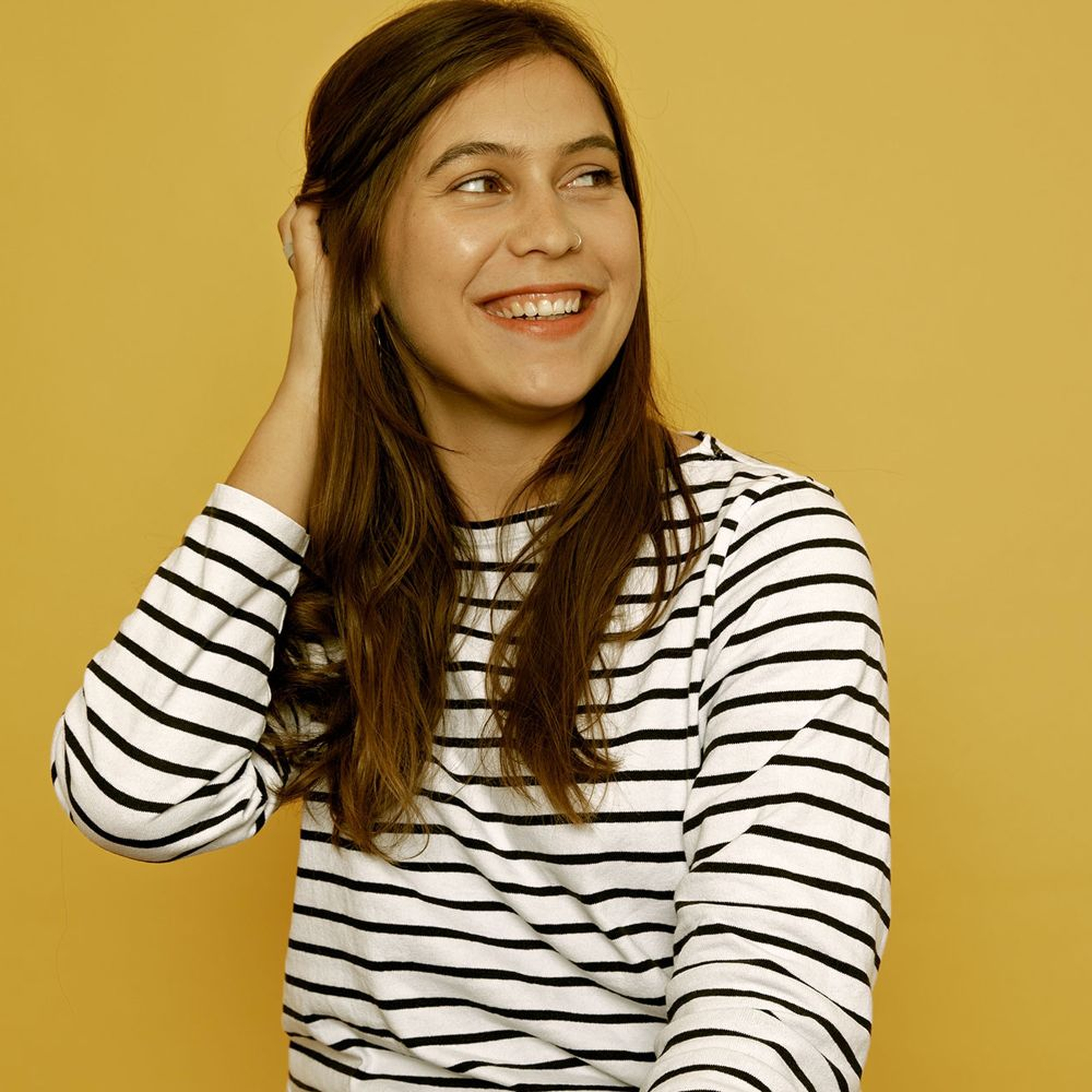 Utensils
stand mixer with dough hook attachment, plastic wrap, large bowl, cutting board, knife, baking sheet, oven, pastry brush
How to cut an onion
How to knead dough
How to measure
Step 1/ 7

¼ tbsp

dry yeast

80 ml

water

¼ tsp

sugar

140 g

flour

¾ tbsp

olive oil

stand mixer with dough hook attachment

In the bowl of a stand mixer, stir yeast, some of the water, and sugar together and let sit for approx. 5 min. Add flour and some of the olive oil and mix on low speed, using a dough hook attachment. Increase the speed and mix for another 2. – 3 min., or until it reaches the consistency of a thick batter. Let mixture rest approx. 10 min.

Step 2/ 7

Add part of the salt, increase the mixing speed and mix until the dough becomes smooth and silky, approx. 10 min.

Step 3/ 7

Place dough in an oiled bowl, cover with plastic wrap, and let rise for approx. 1 hr. or until it has doubled in size.

Step 4/ 7

⅜

white onions

⅜

red onions

⅜ tbsp

olive oil

12 ml

water

¼ tsp

salt

large bowl
cutting board
knife

In the meantime, halve the onions and slice into 0.5-cm./0.2-inch rings. Add to a bowl and toss with olive oil, water, and salt. Set aside.

Step 5/ 7

Grease a baking sheet with olive oil. Carefully transfer the dough to the baking sheet and gently stretch it by pulling at the edges to cover the entire surface. The dough should be airy and stretch with ease.

Step 6/ 7

Preheat oven to 200°C/400°F. Cover the dough on the baking sheet with plastic wrap and leave to rest for approx. 30 min, until doubled in height.

Step 7/ 7

olive oil for brushing

Maldon sea salt flakes

Drain onion rings. Using your fingertips, create dimples in the surface of the dough. Brush with olive oil, sprinkle on onions and Maldon sea salt flakes. Place in oven and bake at 200°C/400°F for approx. 25 min, or until golden. Serve warm and enjoy!

Enjoy your meal!
More delicious ideas for you