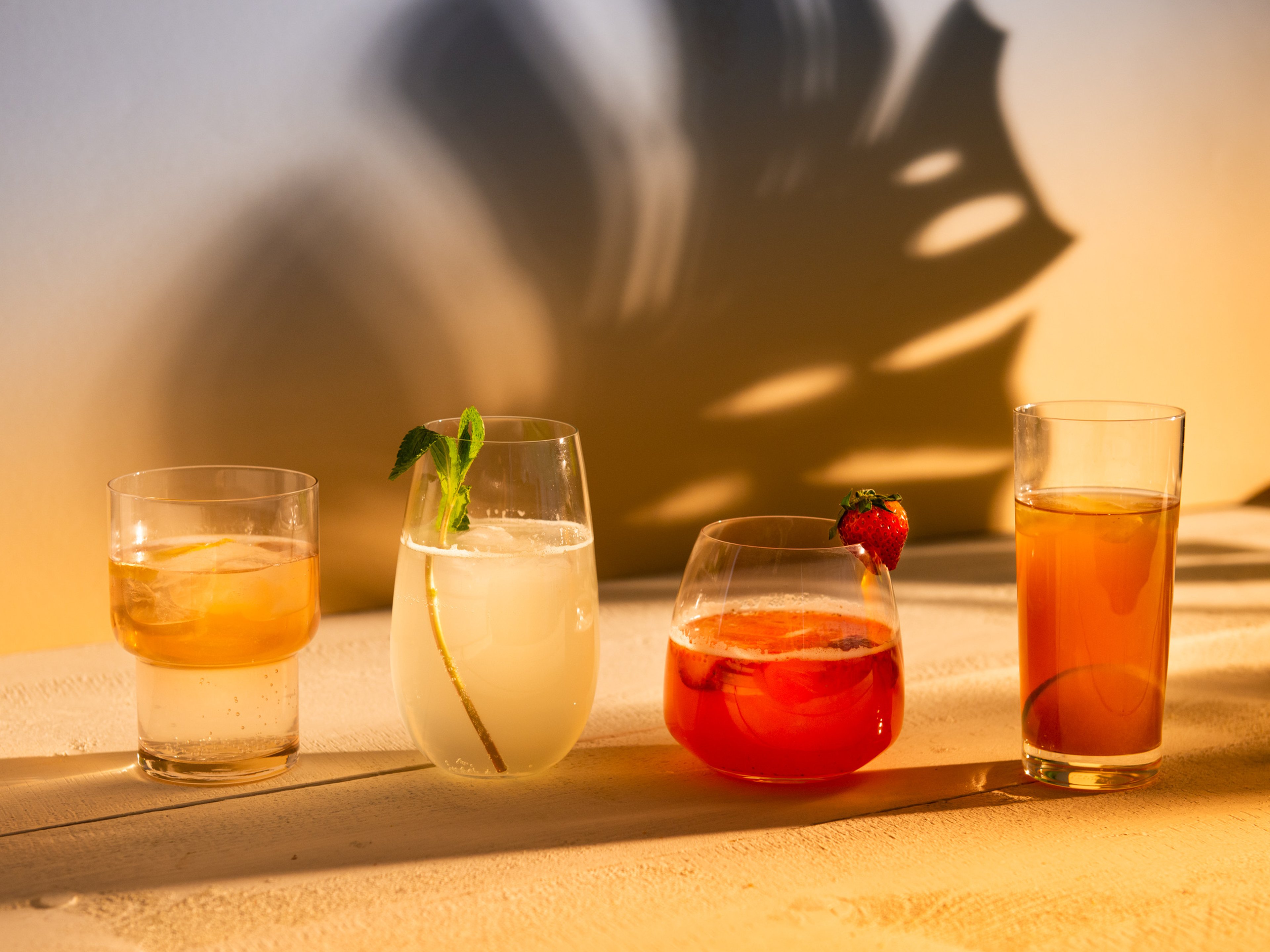 7 Lemonade Recipes for When Life Gives You Lemons
These variations on the classic are perfect for summer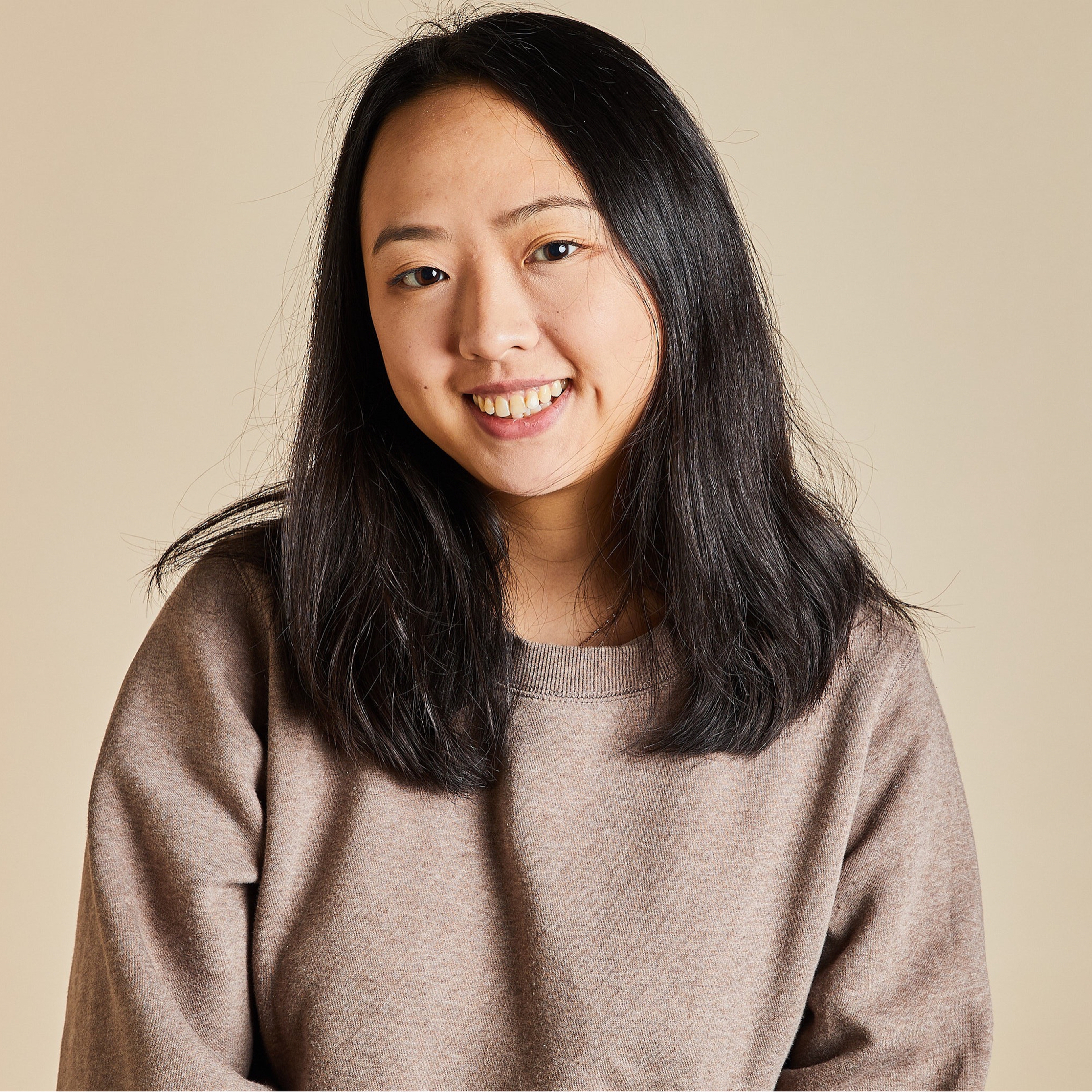 It may sound cheesy, but seriously, when life gives you lemons, make lemonade! Making and drinking lemonade is such an essential part of summer. Plain lemonade is one of my favorite things to drink in spring as I wait for the sunshine-filled summer to sweep in, and of course it's always a perfect accompaniment to any sweltering summer day.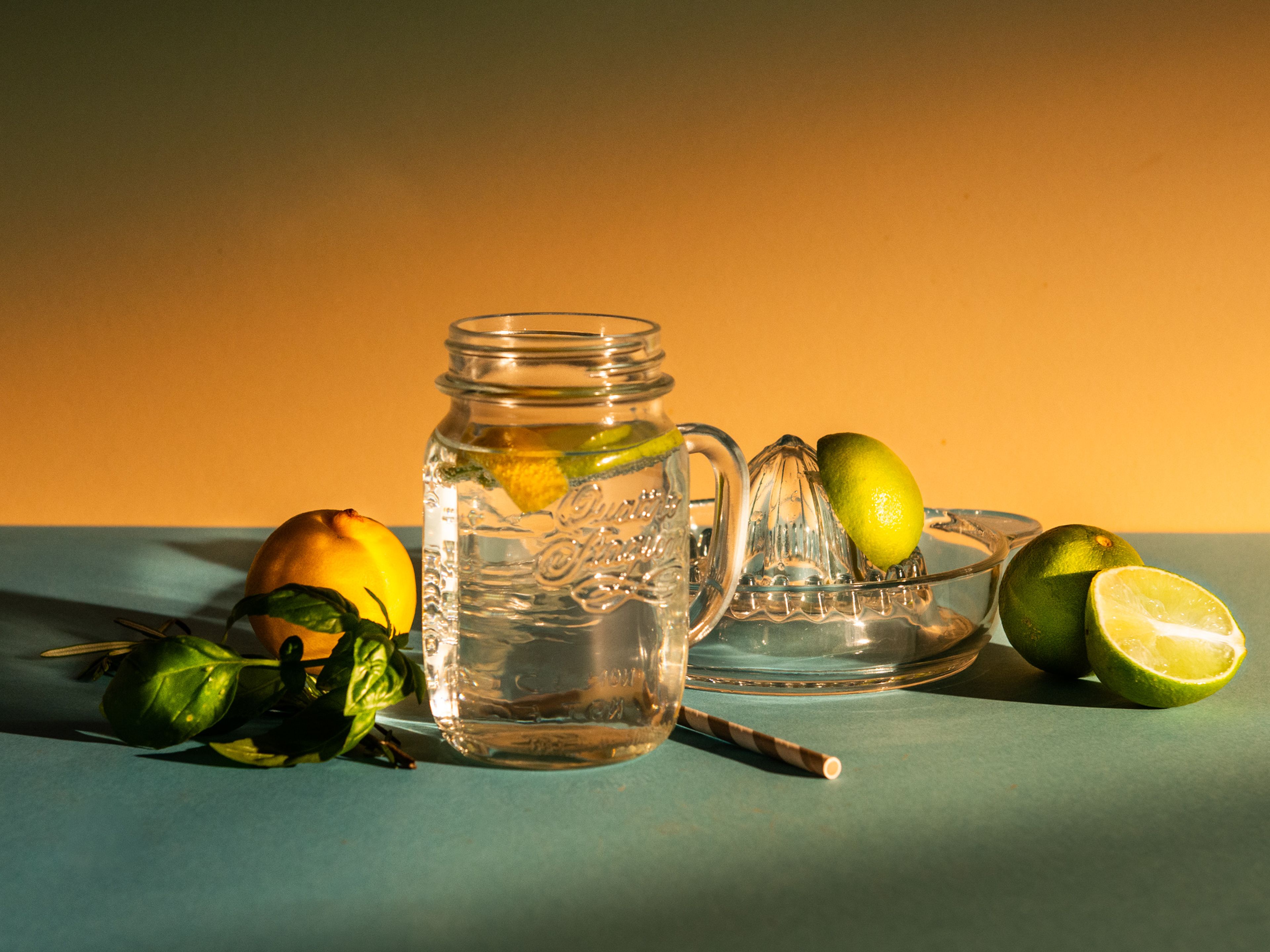 Did you know lemonade has been enjoyed for centuries? From its narrowest definition, it is made of three simple things: lemon juice, water (soda or sparkling water also work), and sugar. In a broader sense, these three ingredients are more like the primary colors in the whole lemonade spectrum—the foundation of so many different, equally compelling and vibrantly lemony beverages.
Apart from the old-fashioned lemonade, there are numerous variations and twists, which make them not only perfect sips for for kids but also for adults. Before diving into the wide world of lemonades, there are two basic skills you might want to brush up on. Of course you can also juice other citrus fruits with our 3 tips, it's not lemon exclusive.
3 easy ways to juice a lemon
Making simple syrup is a must-learn trick for making lemonade at home. It could be a time-saving base for a few quick glasses or more complex variations.
Our favorite lemonade variations
Here are some of our beloved homemade refreshments that you can make in practically the blink of an eye!
Strawberry lemonade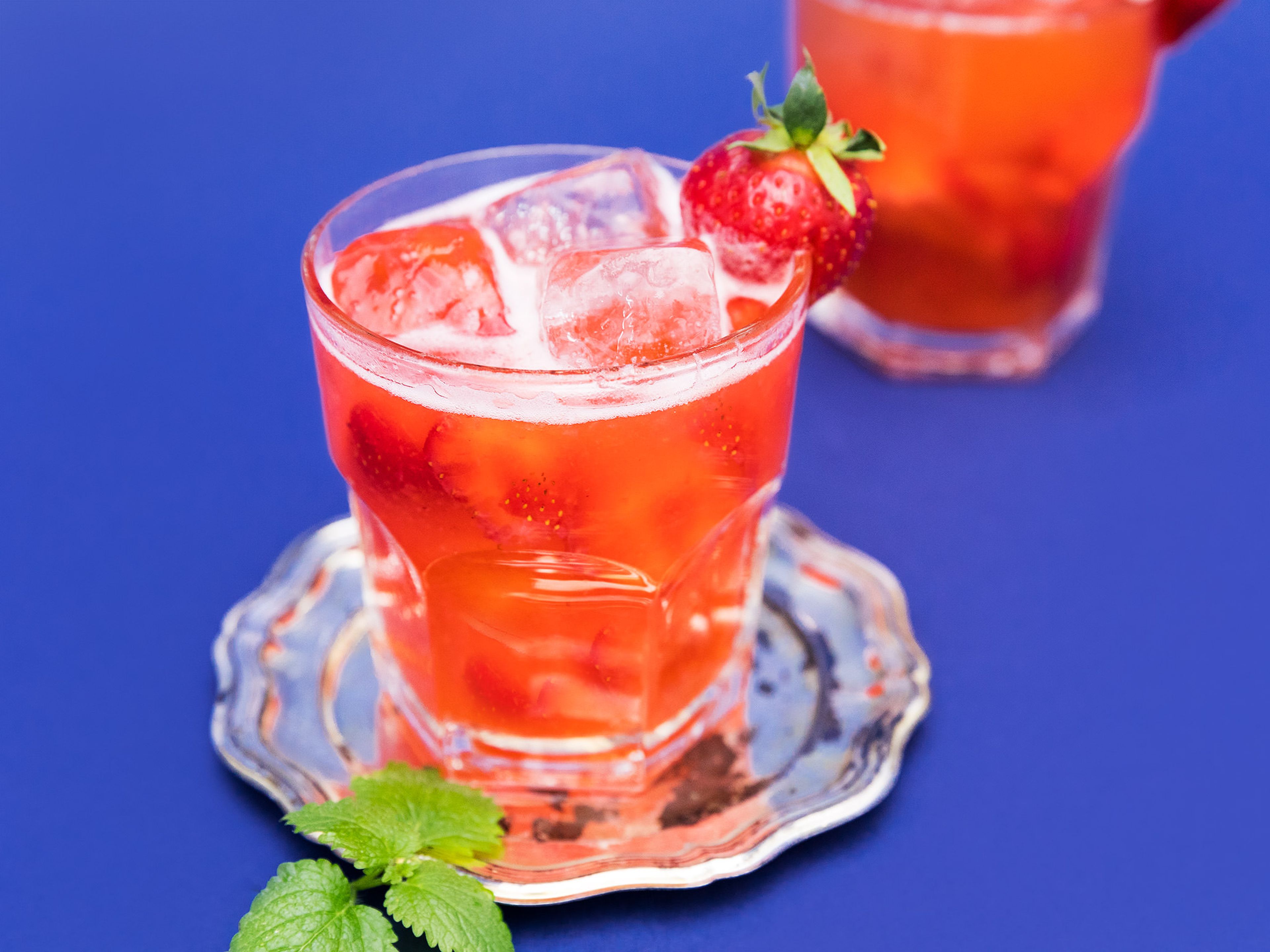 → Go to recipe
No one will disagree if we advocate making the most of in-season strawberries. Here strawberries serve three purposes: pinky hue, slices to bite, and a tasty garnish perched on the edge of the glass—who would say no to this?
Asian-inspired lemonade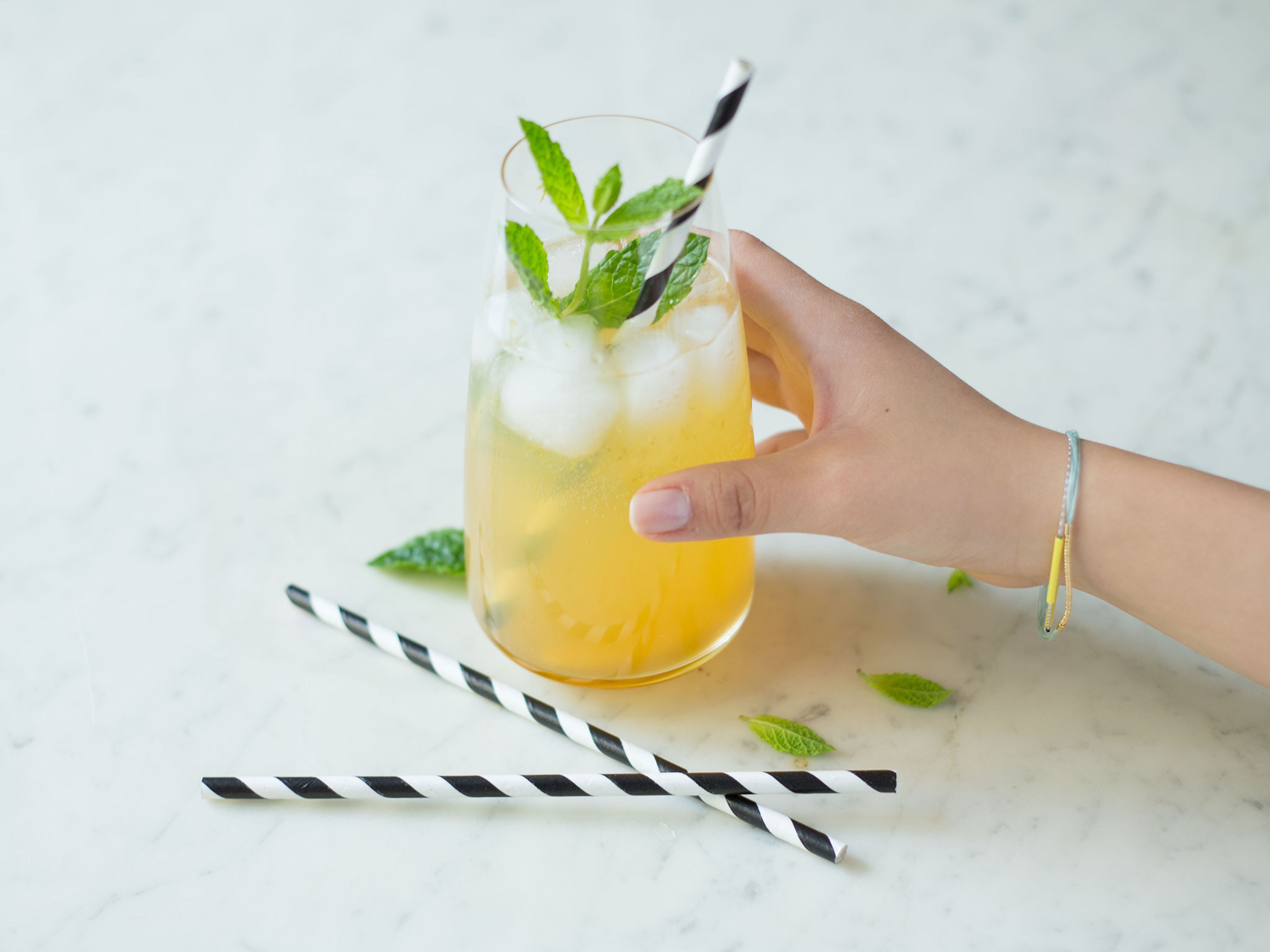 → Go to recipe
This summer version of nutritious ginger tea reminds me of lazy afternoons in Chiang Mai. It is a perfect twist for those who always crave for new taste, and goes well with Asian dishes such as fried noodles!
Homemade ginger ale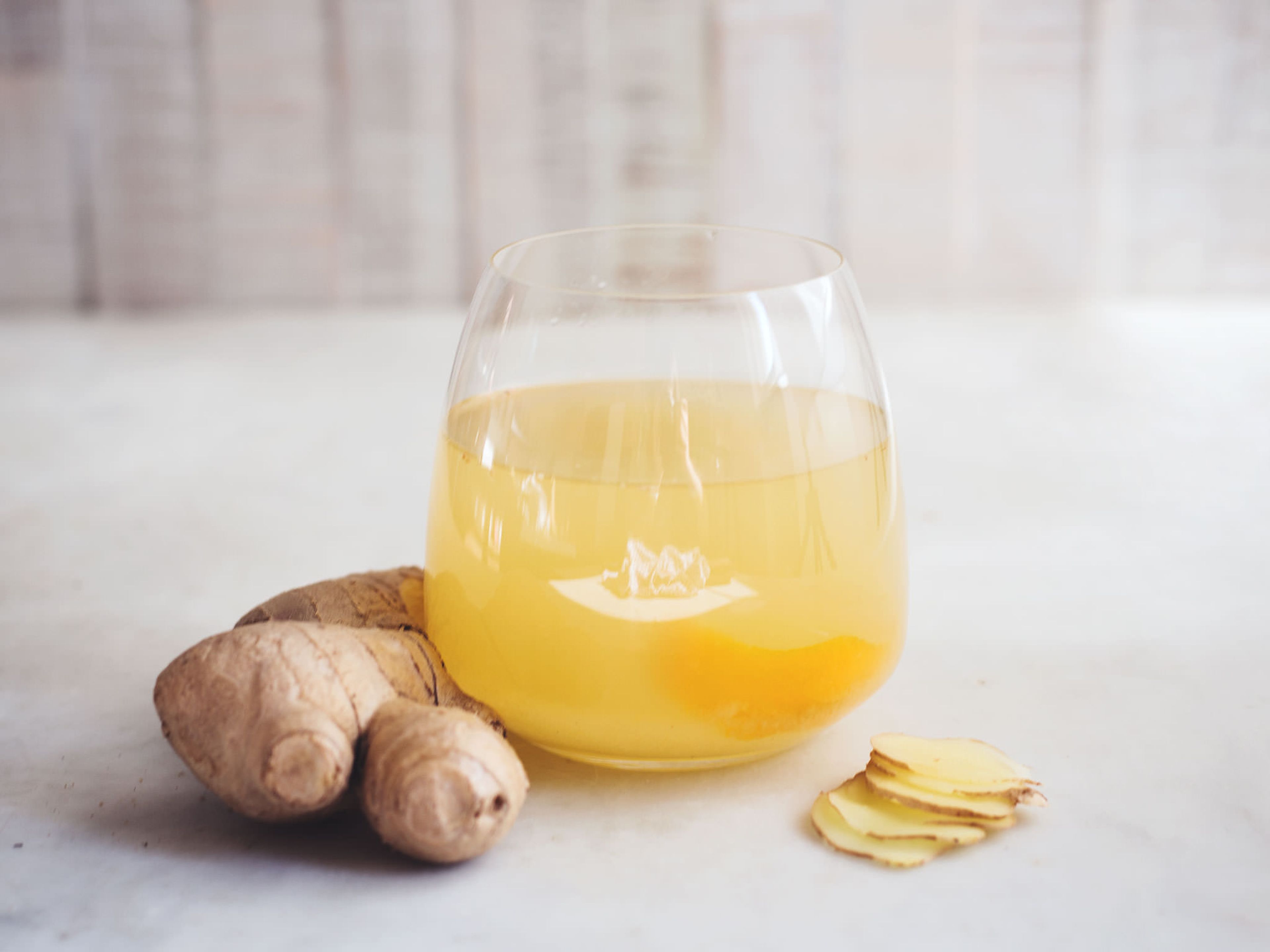 → Go to recipe
Another drink that highlights the benefits of ginger should deserve you attention. Yes, this soft drink classic can be homemade too, and it's unbelievably simple.
Blueberry and apple lemonade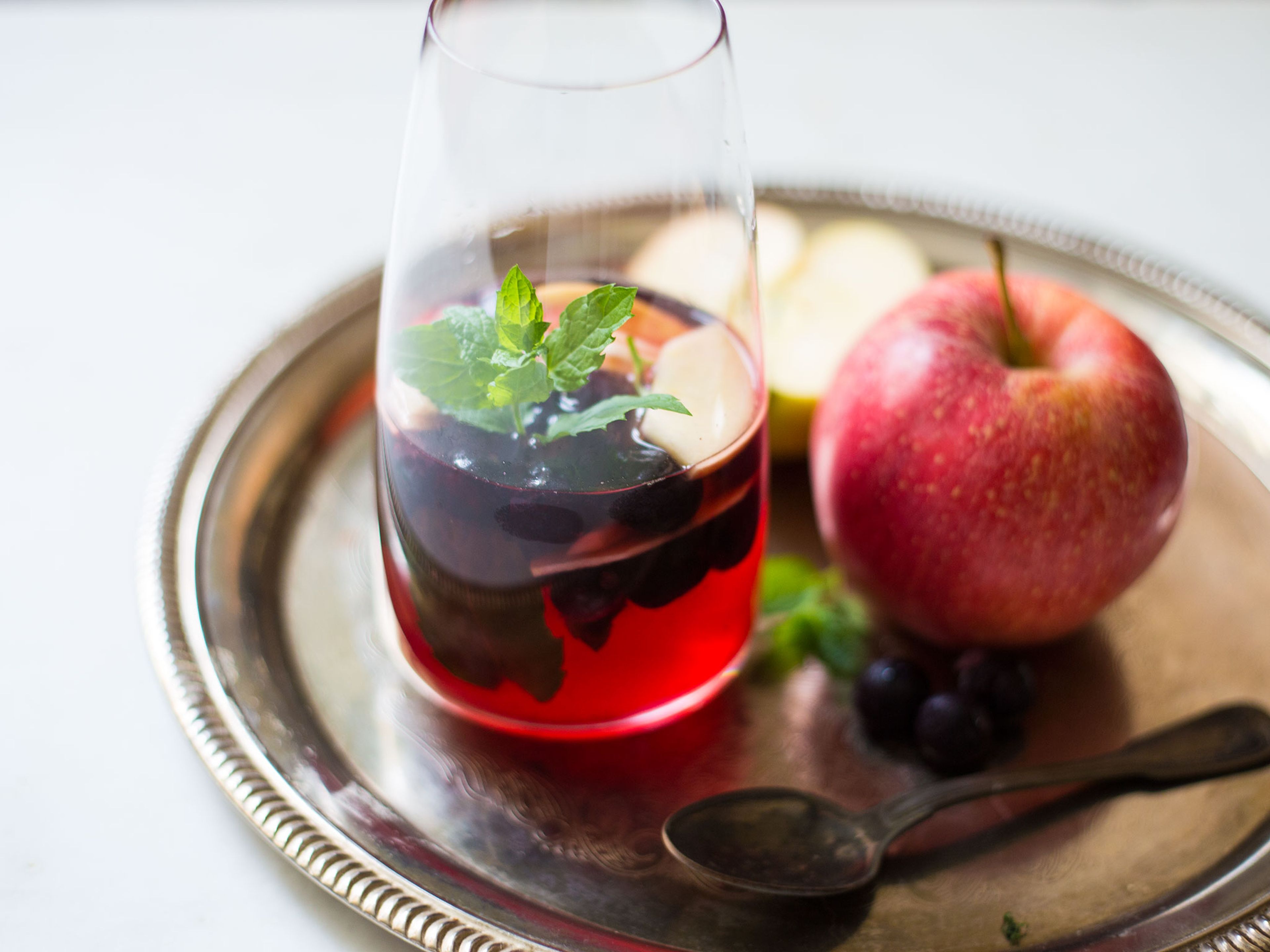 → Go to recipe
With blueberry and apple is this lemonade a vitamin-packed treat. Catch the berry season by using fresh blueberries instead.
Peach iced tea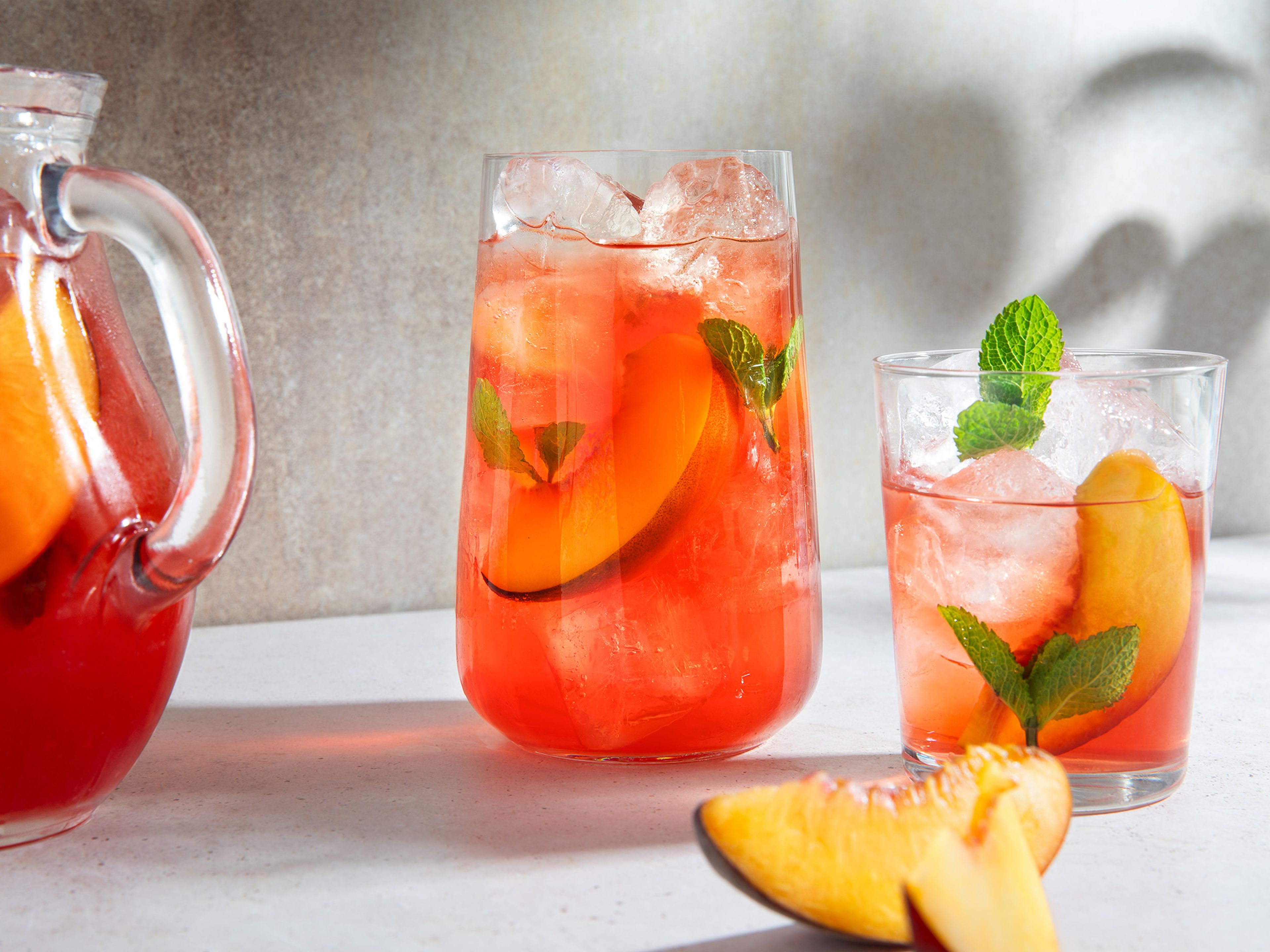 → Go to recipe
The equivalent of a summer-darling—iced coffee—but for tea lovers! Fresh peach gives this drink a lovely fruity note, and the mint will keep you nice and calm on a summer afternoon. Try it out with quality loose tea instead of tea bags to have a more delicate tea flavor.
Sparkling lemon iced tea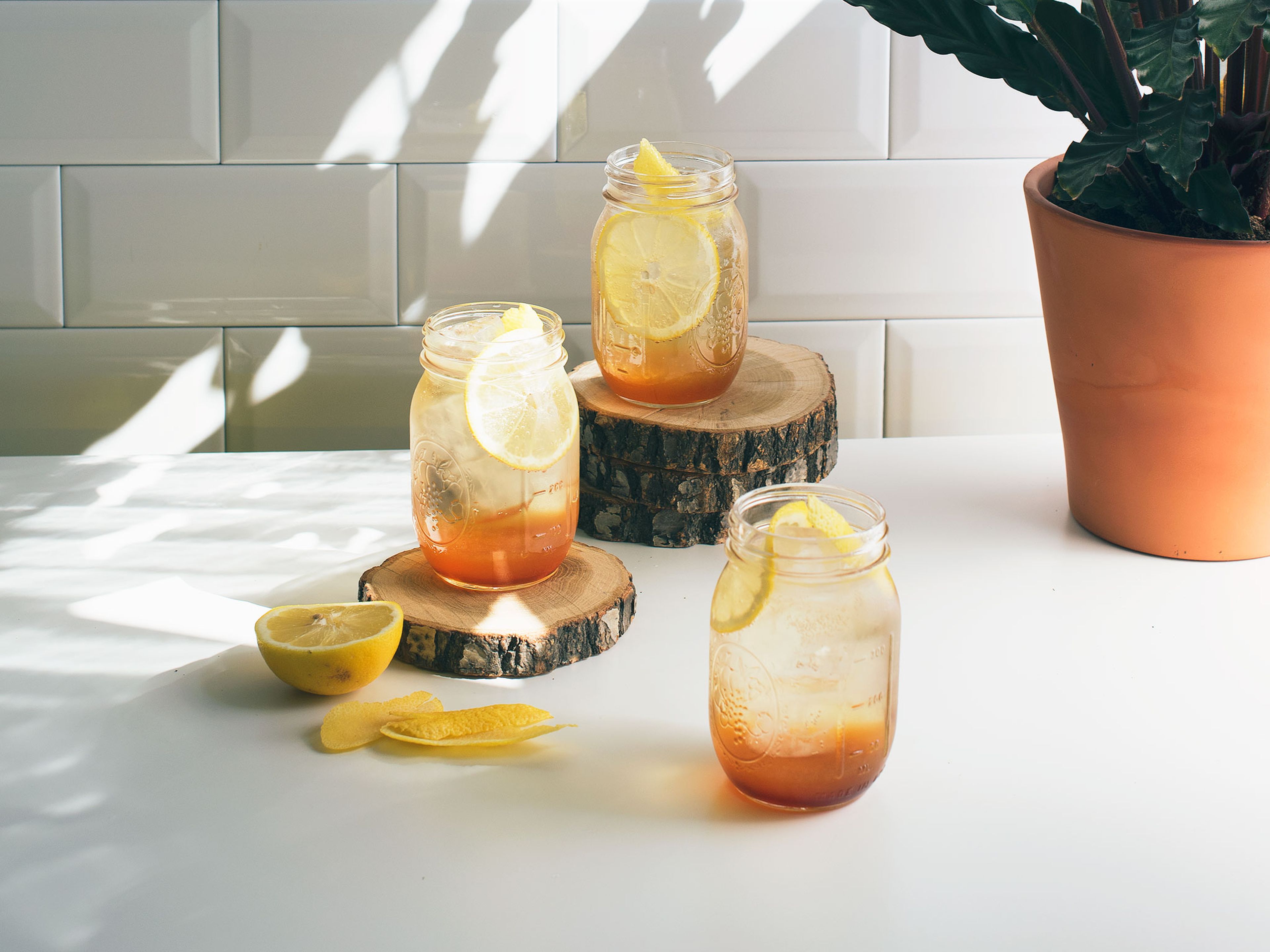 → Go to recipe
This recipe is way better than store-bought lemon iced tea. You can use black or oolong tea.
Chia fresca
→ Go to recipe
Adding chia seeds to lime juice gives this drink a unique texture and flavor. If you're looking for an energy boost and quick refresh at the same time, then this recipe is for you. Plus, it's filling and good for your metabolism.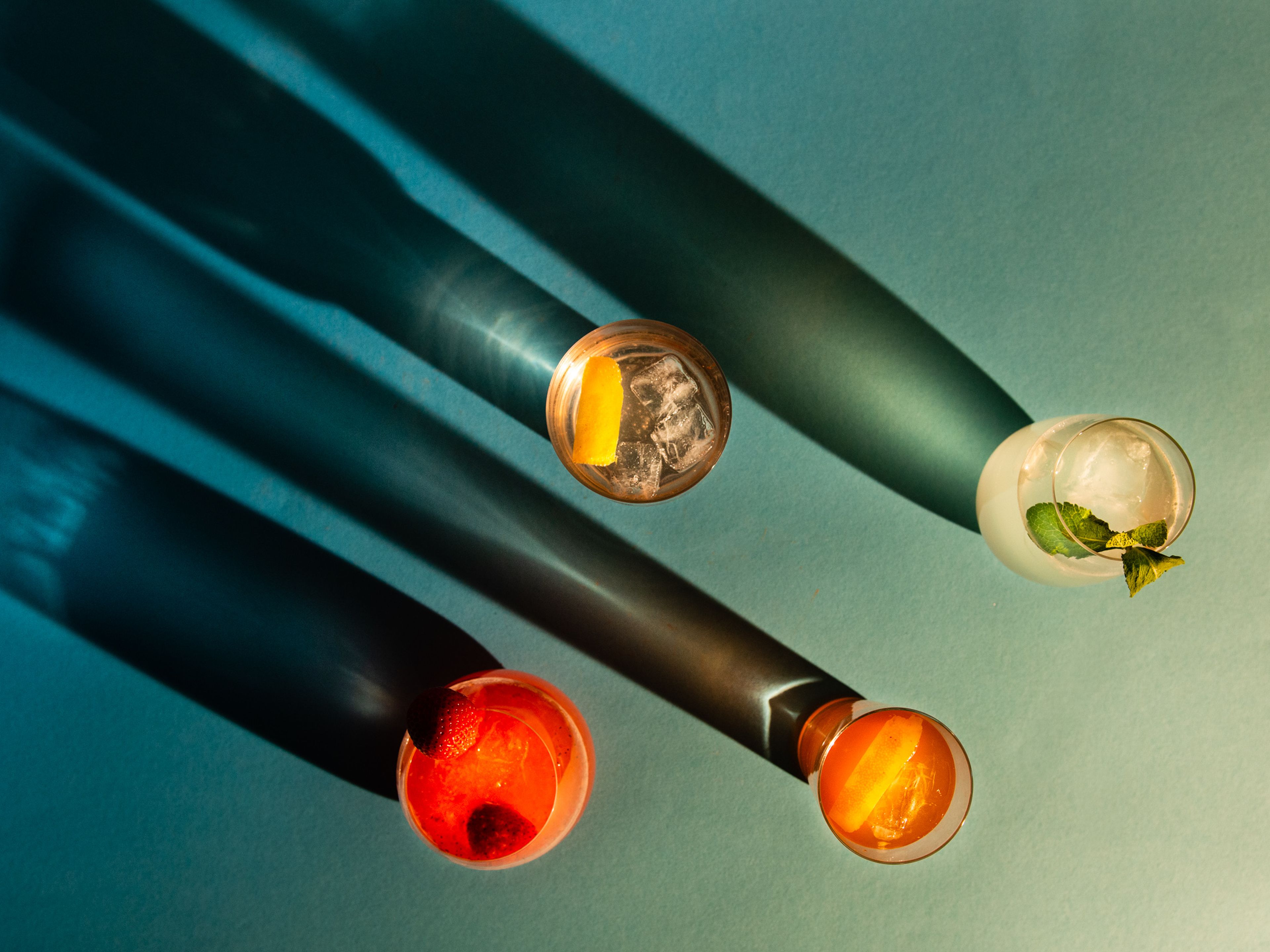 Squeeze your first batch of lemons and kick-start lemon o'clock this summer! If you have a favorite lemonade recipe to share, let us know in the comments.
Published on May 9, 2019
More delicious ideas for you