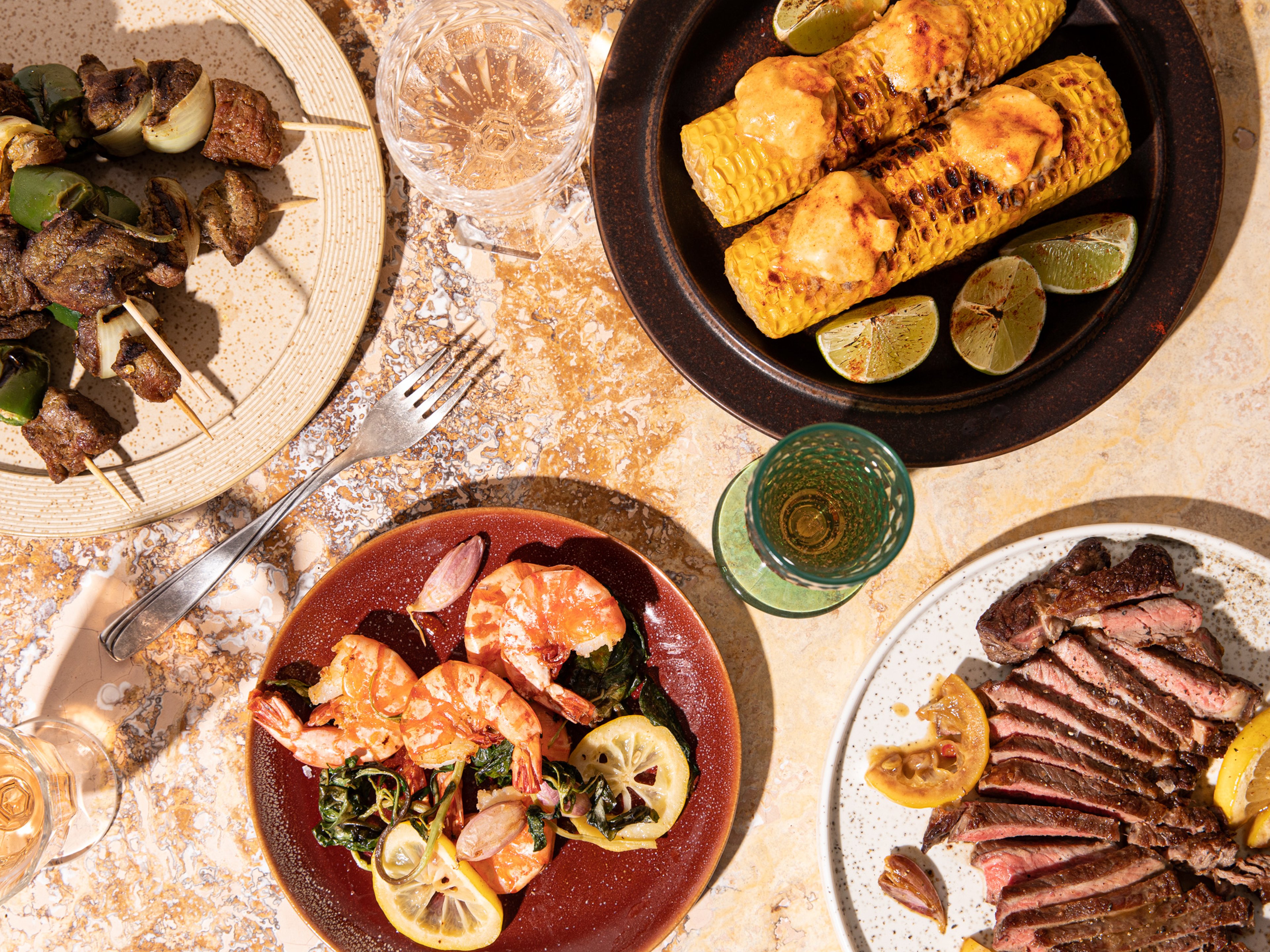 All the Ways to Marinate, Rub, and Grill This Summer
Steak, cauliflower, asparagus, and more!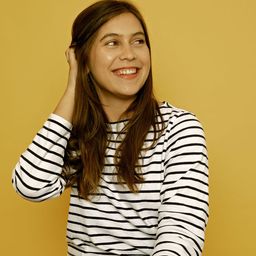 What does the summer smell like to you? For me it's the briny wind off the ocean on a baking hot day, but more persistently it's the inviting smell of caramel smoke off the barbecue. It greets you in parks, wafts over the fence from your neighbors backyard (or through the house from your own, no matter how hard you try to keep it out)—it's the smell that sticks to you at gatherings. It's truly the smoke signal that somewhere, very soon, summer is coming—or even better, it has arrived.
Often, in that smoky, caramel smell, you'll catch hints of something else—maybe it's cumin? Vinegar? Oregano? Gochujang?—just hopefully not in that combination. If there's a meat or veg on the grill, you can bet there's a marinade or a rub involved to work in flavor far beyond that charred exterior.
Before we run through the basics, plus the marinades and rubs we'll be relying on this summer, you might want to refer to our guide to grilling absolutely everything. Or, if you don't happen to own a barbecue or grill, we've got 4 tips for grilling without one.
How to marinate correctly, plus 4 new marinade ideas
Why do we marinate? As well as infusing deep flavor and giving fatty pieces of meat (like ribs and chicken wings) more to love by letting them baste themselves in goodness during cooking, the process also helps to soften chewier cuts like skirt steak or lean chicken, especially when using an acid like lemon juice or vinegar that breaks down the protein. A good marinade should balance out sweet, salty, and sour flavors, draw out umami from the meat, and ensure char—for example, some maple syrup to encourage caramelization, salt to season, apple cider vinegar to cut through the fat and protein, and spices to deepen all the flavors.
To allow your marinade to penetrate, place your marinated items in a container, resealable bag (or vacuum-sealed bag if you have the equipment), and let sit for at least 1 hour—somewhere cool if it's a hot day!
If you're marinating something that's going on the grill—unless it's a cut that's going to cook in a flash—make sure to wipe off most of the excess marinade first. Too much of this good thing can mean the outside might burn till it's acrid before the meat inside is cooked through. Set your excess marinade aside and, for a cut like ribs, brush generously towards the end of cooking to get the signature molasses brown glaze and enviable char. Once you heat a marinade, it can become a kind of glaze to apply after cooking giving you a two-for-one appeal.
But it's not all "pleased to meat you"—many proteins like tofu or tempeh and sturdy vegetables like asparagus, cauliflower, and beans take well to a little marinade, whether you're dousing them pre-grill or brushing or tossing them later on—think of your vegetable marinades as heftier salad dressings.
What marinades are we looking at this summer? Marinating slices of cauliflower or salmon in miso marinade (or slathering it on grilled corn), glazing ribs in glossy bbq marinade, infusing pork skewers in tangy yogurt marinade, or pouring warm honey-chili marinade over a steak or charred stalks of asparagus fresh off the grill.
The best rubs for this summer
Dry rubs work flavor into the meat. After resting for at least 1 hour, dry rubbed proteins are ready to go right on the grill—unlike marinades, they're not as prone to burn. In any case, it's a good idea to rub your meat, veg, or protein with a little neutral oil as a safety primer before working in the rub.

This technique works well for high-heat application—think fajita-spice rubbed steak that just needs a quick flash in the pan or skewered meats that cook fast on the grill.
Where to begin? The spice drawer of course. If you're stuck for ideas, take note of our multi-purpose rubs below.

A five-spice-led rub does wonders to fattier cuts or skewered meats while a jerk-style rub makes for delicious chicken, or even pork, cooked over coal. Use our barbecue spice mix as a blueprint for your own personal take. The warming turmeric blend, meanwhile, is the perfect foil for cauliflower steaks.
Our best recipes for marinated poultry, pork, beef, and shrimp
Our best marinated vegetable recipes
Add some spice to your life
What are your favorite rubs and marinades? Share them in the comments!
Published on June 15, 2019
More delicious ideas for you