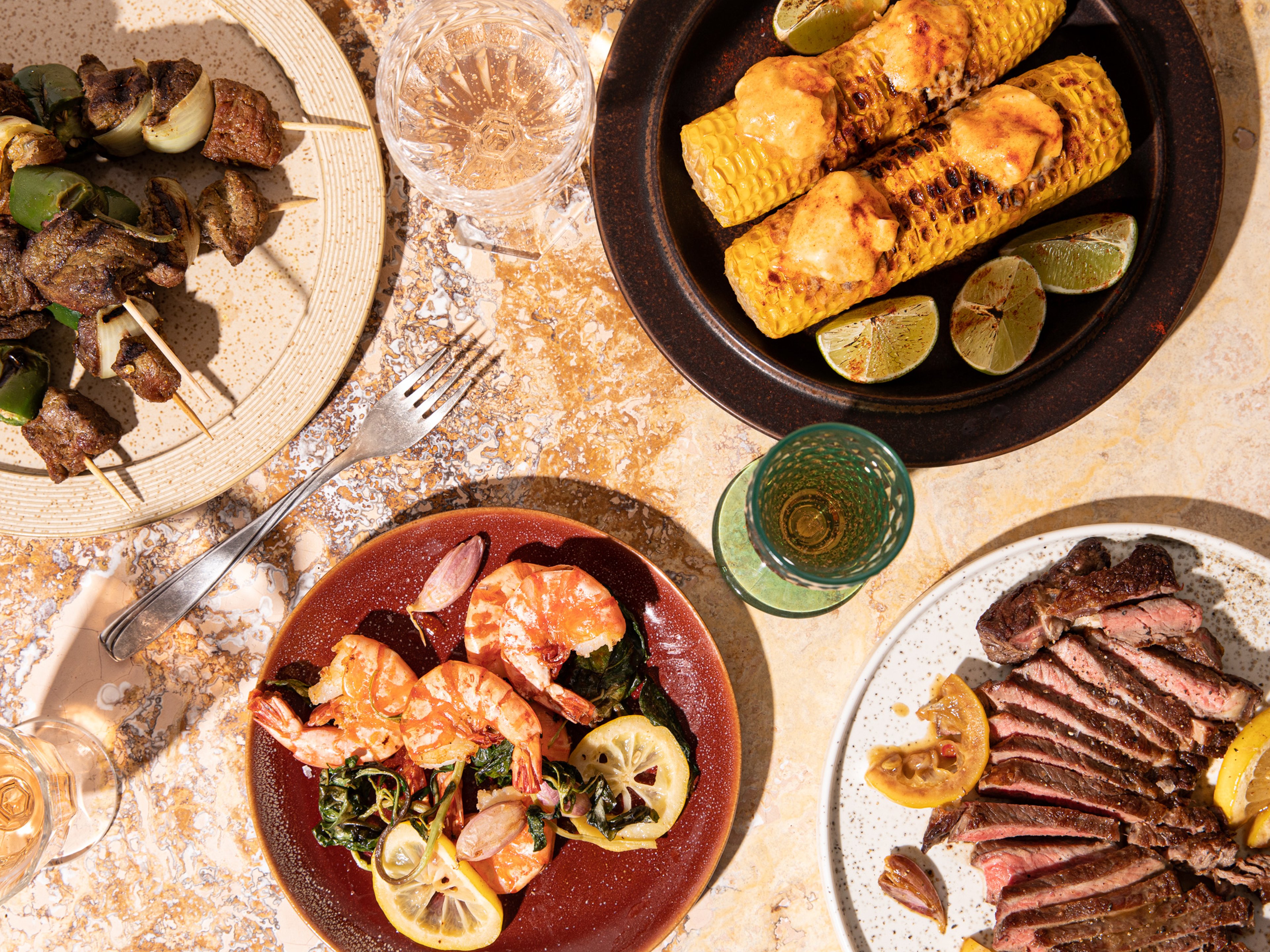 All the Ways to Marinate, Rub, and Grill This Summer
Meats, veggies, fruits: We got you covered!
Food Editor at Kitchen Stories
The smoke from the grill infused with the searing meat and veggies: For me, this is the quintessential reminder of summer.

What makes the scent so mouth-watering isn't just the charcoal or the fat from the protein, but the spices and aromatics blended in the marinades that the ingredients have been rubbed with. But what exactly is a BBQ marinade and how do we use one well to enhance our grilling experience? In this article, we answer this question and get down to the bottom of everything related to BBQ marinades and rubs.

Before we run through the basics of marinades and rubs that will make your summer tastier, you might want to refer to our guide to grilling absolutely everything. Or, if you don't happen to own a barbecue or grill, we've got 4 tips for grilling without one. If you're looking for ways to enhance your BBQ experience even more, have a look at our article that explores everything about BBQ sauces.

Are you looking for ways to spice up your BBQ party? We've developed a range of spices that make it easier for you to get delicious results. Check out our "Grill-Party" seasoning set!
Shop our own BBQ spices set: The perfect companions for your BBQ adventures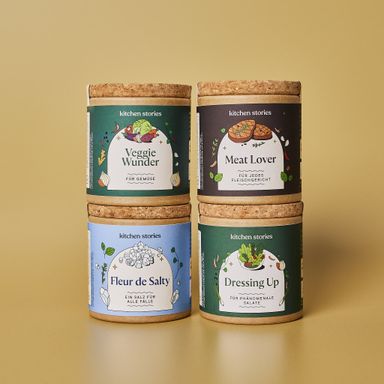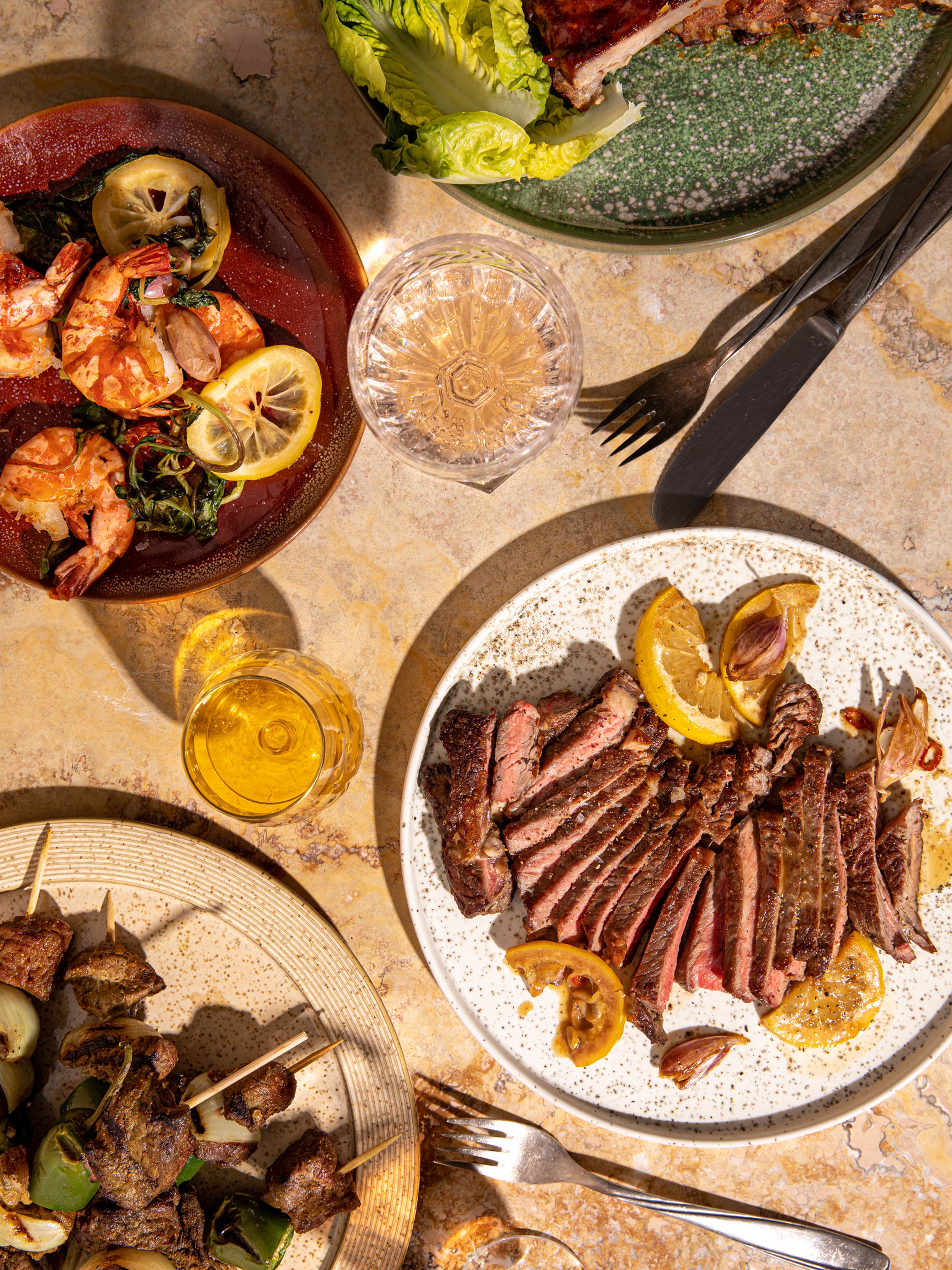 5 types of marinades: Oil, sweet, sour, creamy, and dry
Why do we marinate? As well as infusing deep flavor and giving fatty pieces of meat (like ribs and chicken wings) more to love by letting them baste themselves in goodness during cooking, the process also helps to soften chewier cuts like skirt steak or lean chicken, especially when using an acid like lemon juice or vinegar that breaks down the protein. A good marinade should balance out sweet, salty, and sour flavors, draw out umami from the meat, and ensure char—for example, some maple syrup to encourage caramelization, salt to season, apple cider vinegar to cut through the fat and protein, and spices to deepen all the flavors.

Oil marinades: As the name suggests, these marinades are based on vegetable oils that can withstand heat, such as sunflower, rapeseed or peanut oil, mixed with fresh or dried herbs and spices. Fresh aromatics such as garlic, ginger or chili can also be added.

Sweet marinades: A sweet marinade with maple syrup, honey, or even jam helps caramelize the ingredients. Fruit juices or chopped fruit such as pineapple or apple also achieve the same effect thanks to the fructose and also lend a fruity note and extra fiber. Be careful with sour fruit, however (see next paragraph)!

Sour marinades: These help tenderize tougher and drier cuts of meat (lean steak or chicken). The addition of acid, such as lemon juice, vinegar, or fruit with acidity, breaks down the proteins in the meat. With fish, however, be careful not to marinate it for more than an hour - the proteins will coagulate faster and will start to break down.

Creamy marinades: Ingredients with a creamy consistency such as yogurt, buttermilk, ketchup, mustard, or even tahini not only ensure that meat becomes more tender, but are also great flavor carriers for other spices and/or herbs.

Dry marinades: A dry barbecue marinade consists of dried herbs or spices. These are particularly suitable for meat that is seared briefly at high heat, as well as for steaks or meat skewers that stay only for a short time on the grill.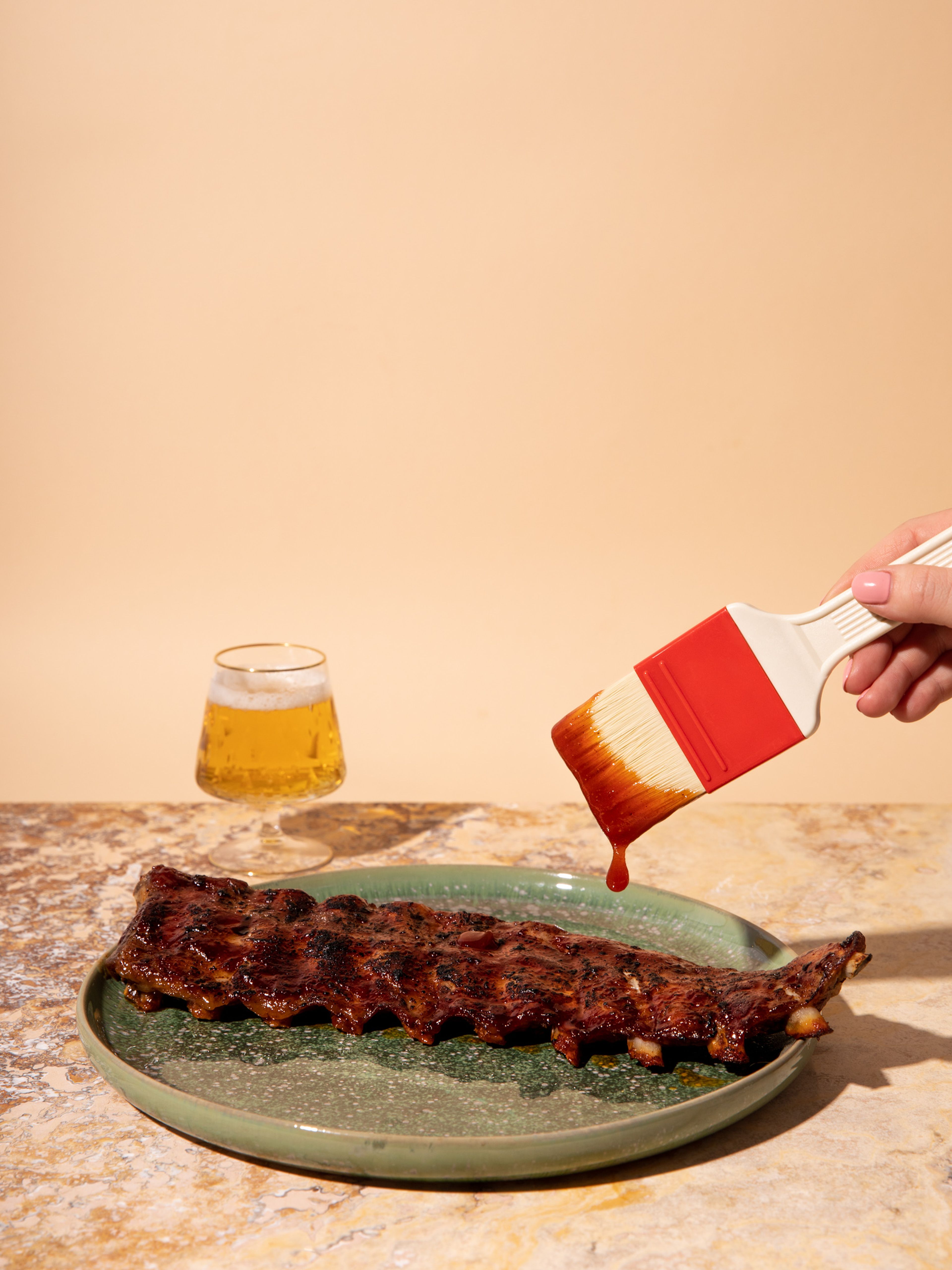 Is it worth making your own barbecue marinades?
Absolutely! Mixing your own marinades doesn't have to be an elaborate process: Most of the time, you'll end up using spices and dried herbs that are already in your pantry. A simple oil marinade with dried herbs, salt, pepper and garlic, for example, is often underestimated, but works wonders to enhance the flavors.

Tip: If you are unsure which spice combinations are suitable as barbecue marinades, try using our organic spice blends specifically curated for the BBQ.
How to marinade correctly
To allow your marinade to penetrate, place your marinated items in a container, resealable bag (or vacuum-sealed bag if you have the equipment), and let sit for at least 1 hour—somewhere cool if it's a hot day!

After all, the longer the meat sits in the marinade, the better the flavors and aromas are absorbed. This is especially true for red meats like pork and beef: it's often a good idea to let them marinate overnight. With poultry, 30–60 minutes can be sufficient, while with fish, you should not pay attention not to exceed an hour at maximum. Tip: If you need to marinate quickly, you can also cut your meat into smaller and thinner pieces. This way, you provide more surface area to absorb the marinade.

But enough about meat! Tofu, tempeh and robust vegetables (asparagus, cauliflower or beans) also love a good marinade, which makes vegetarian grilling an aromatic and scrumptious experience. Either toss the vegetables in the marinades before or after grilling, and you will enhance and expand the flavors of the original ingredients, just like a good salad dressing does.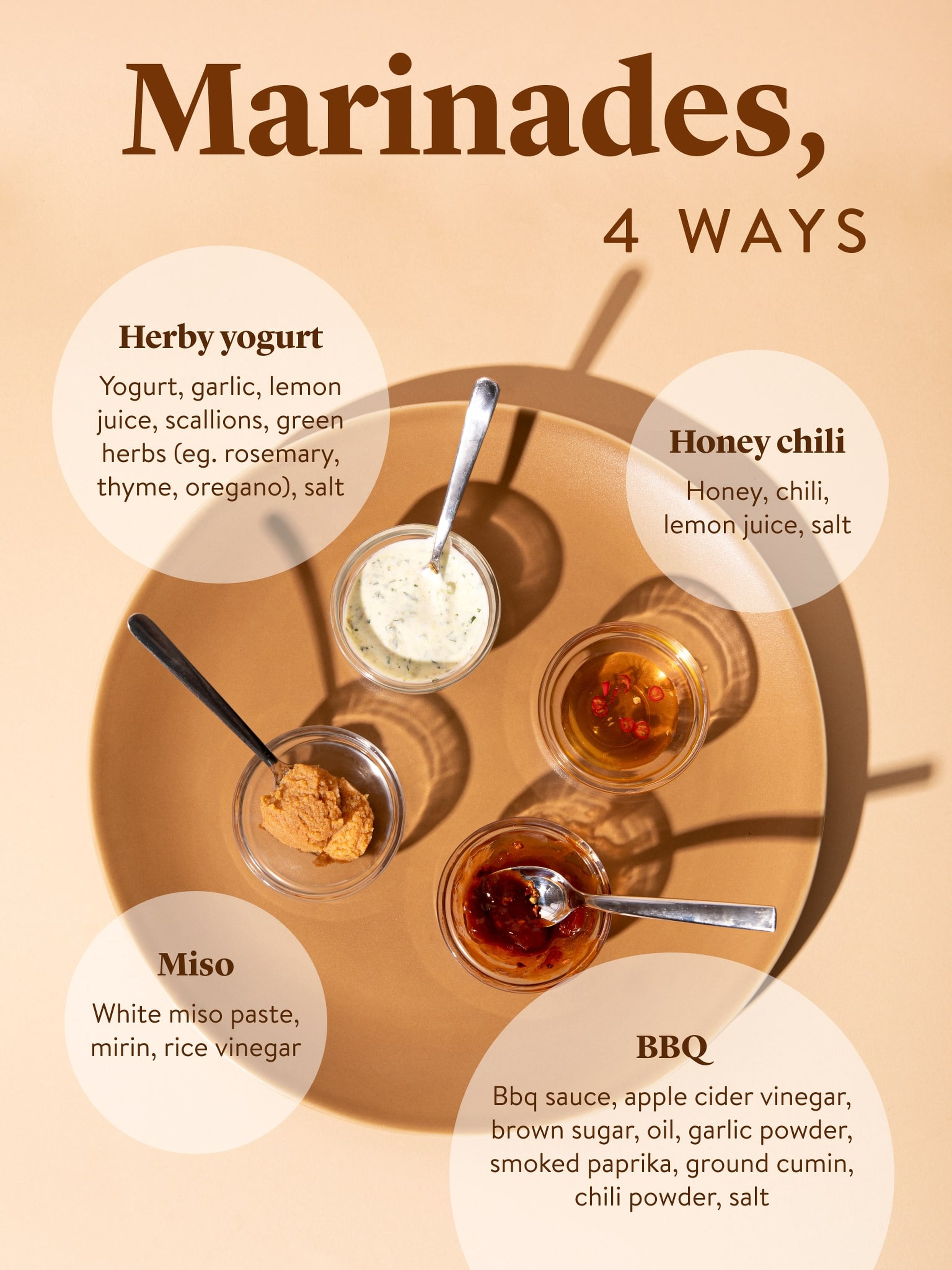 The best rubs for this summer
Dry marinades, or rubs, are a great way to work flavor into the meat. After resting for at least 1 hour, dry rubbed proteins are ready to go right on the grill—unlike marinades, they're not as prone to burn. In any case, it's a good idea to rub your meat, veg, or protein with a little neutral oil as a safety primer before working in the rub.

This technique works well for high-heat application—think fajita-spice rubbed steak that just needs a quick flash in the pan or skewered meats that cook fast on the grill.

Where to begin? The spice drawer of course. If you're stuck for ideas, take note of our multi-purpose rubs below.

A five-spice-led rub does wonders to fattier cuts or skewered meats while a jerk-style rub makes for delicious chicken, or even pork, cooked over coal. Use our barbecue spice mix as a blueprint for your own personal take. The warming turmeric blend, meanwhile, is the perfect foil for cauliflower steaks.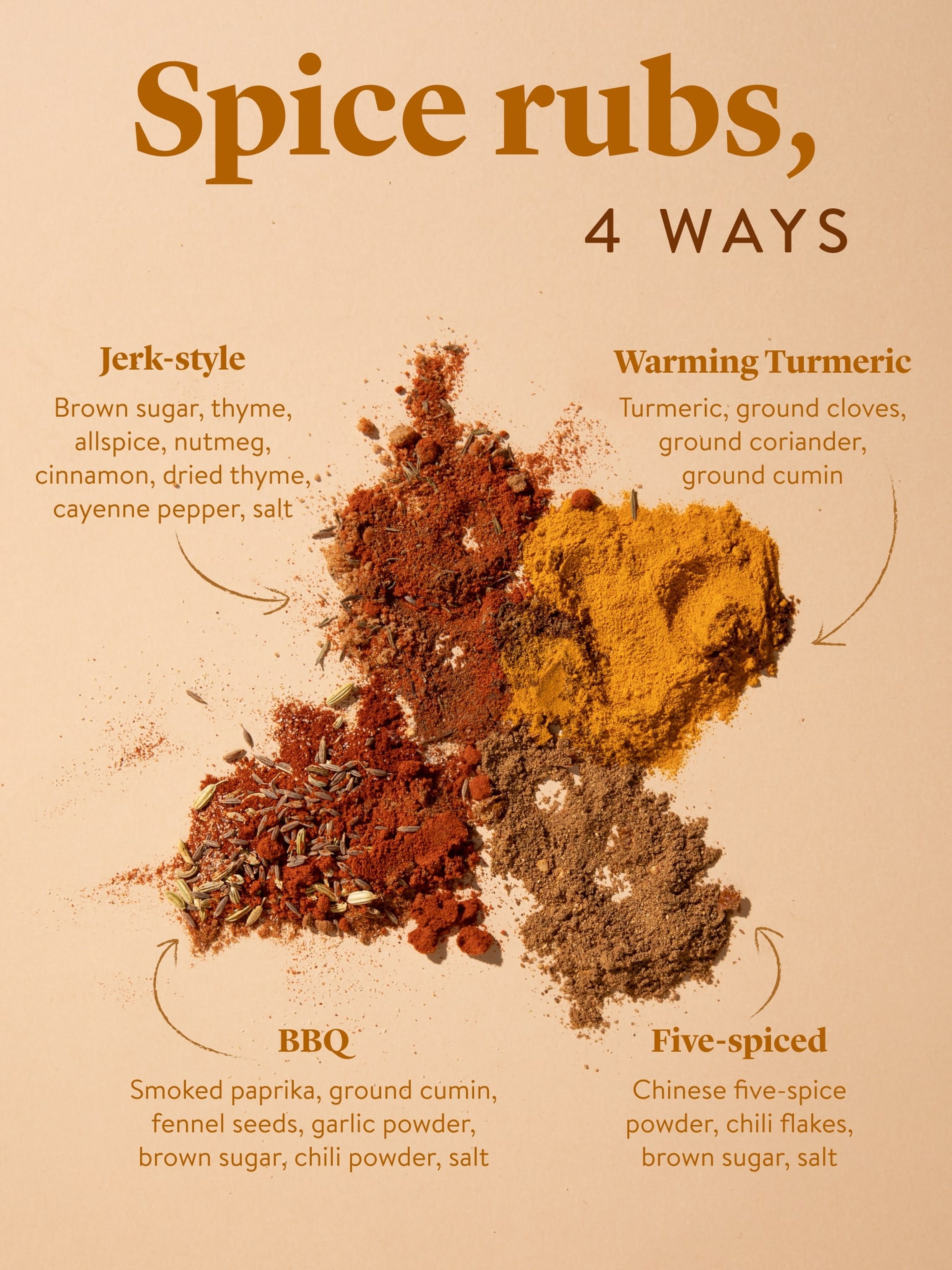 Our best recipes for marinated poultry, pork, and beef
Juicy grilled and glazed chicken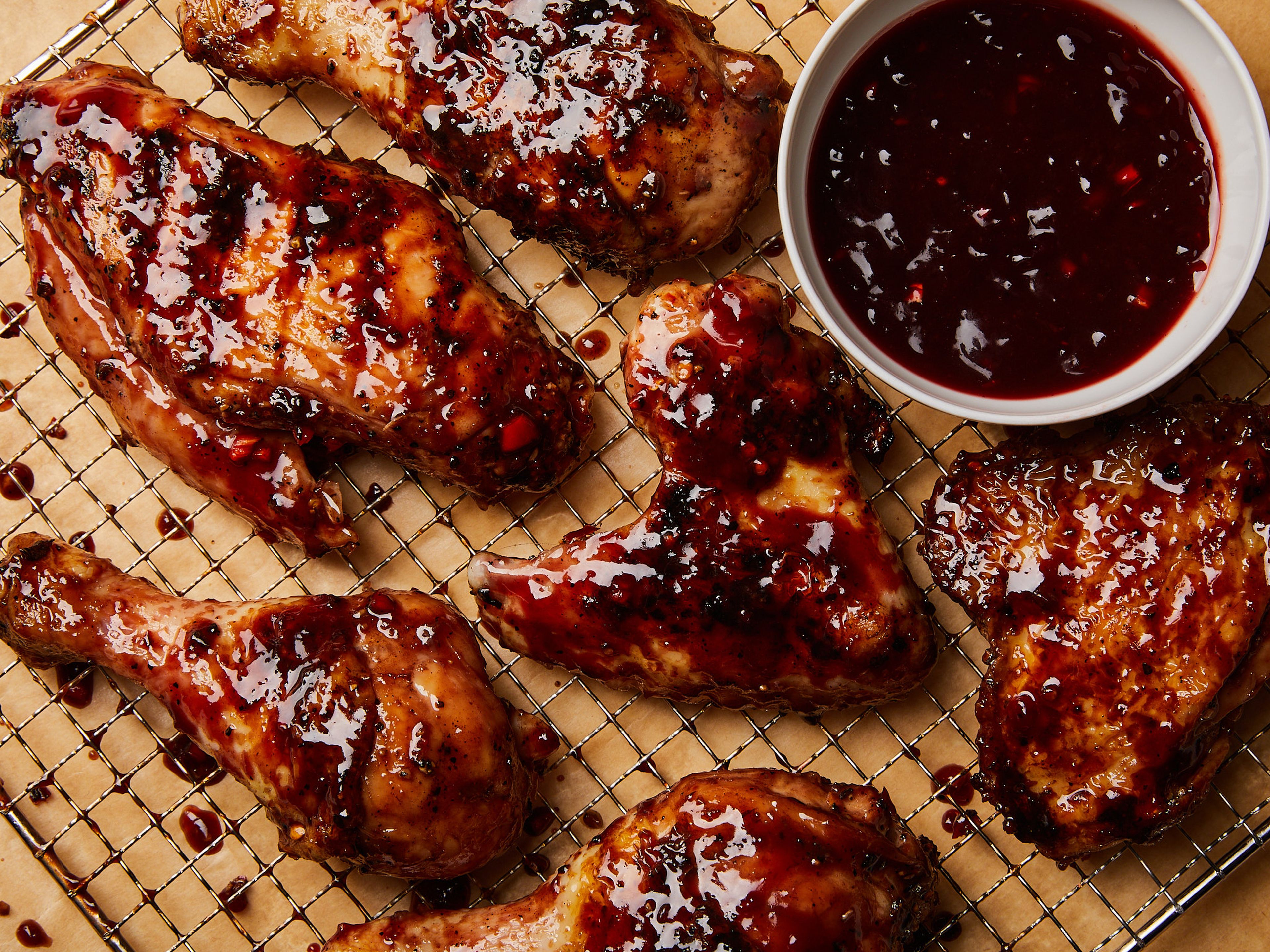 → Go to recipe
Our best recipes for marinated fish and seafood
Roast salmon salad with chickpea and tomatoes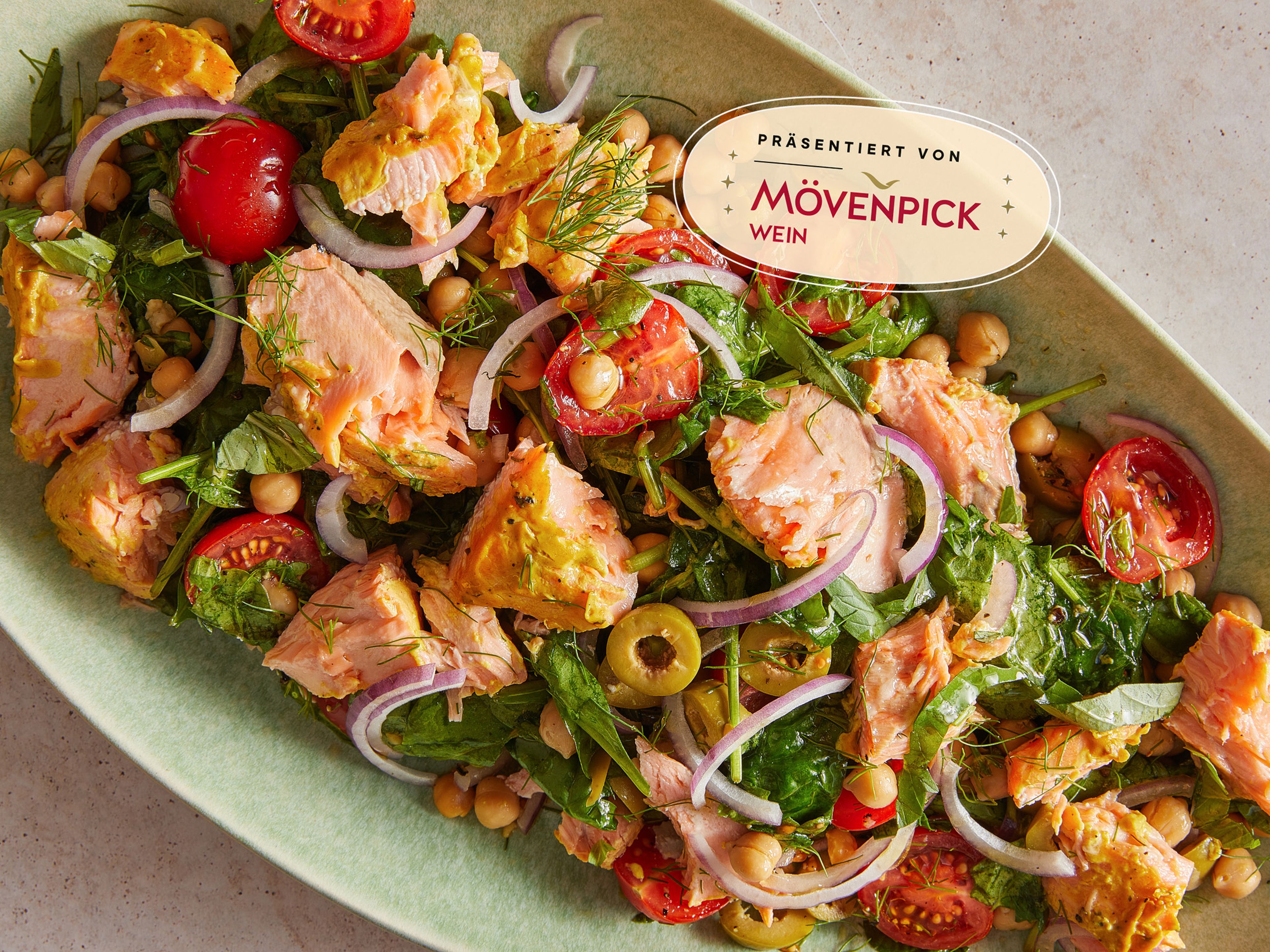 → Go to recipe
Our best recipes for marinated vegetables and tofu
Grilled eggplant with herby garlic dressing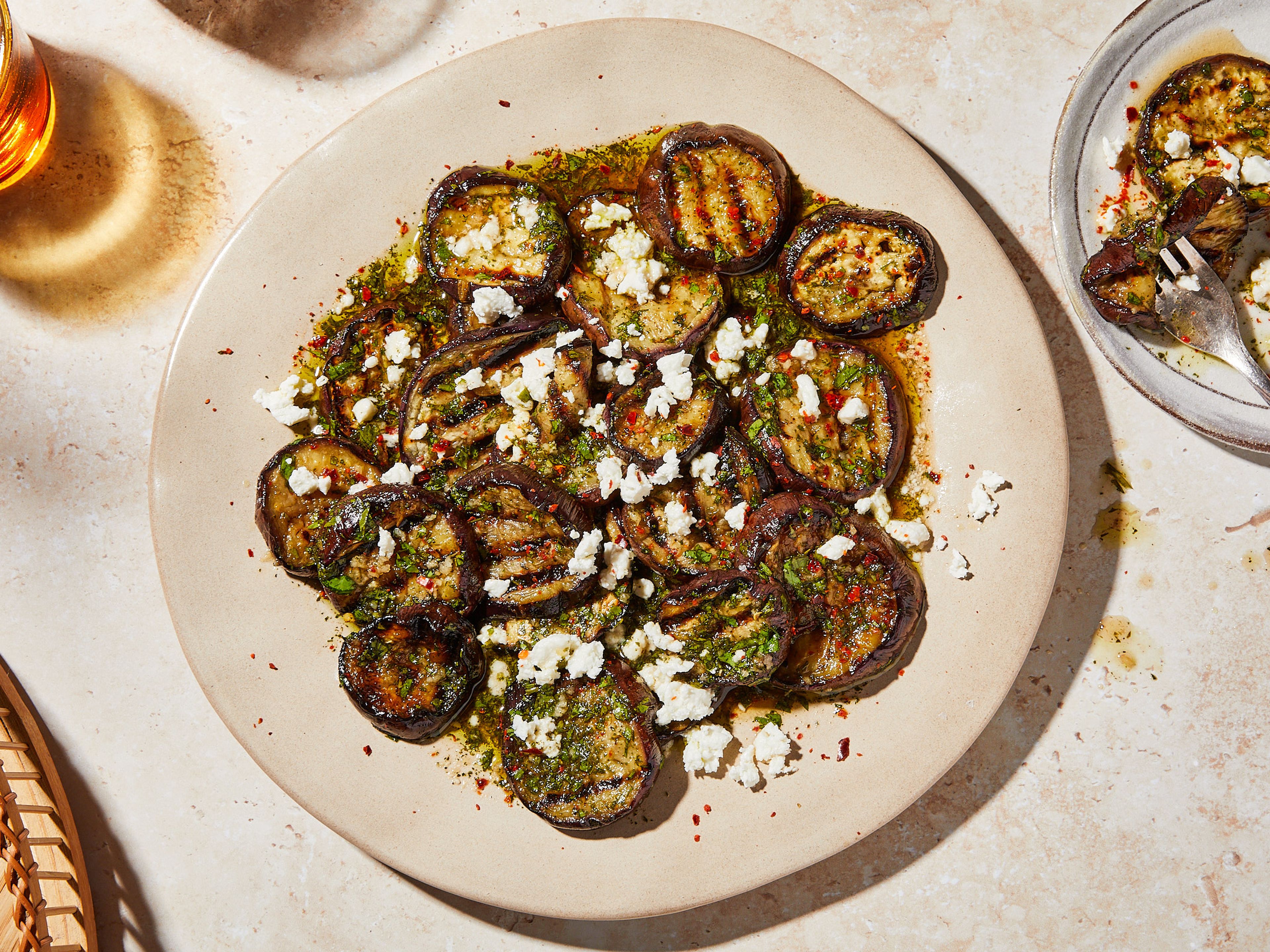 → Go to recipe
Spice mixes for your next grill party
Mixing spice mixes together yourself is super easy. However, it also means you will be left with opened packages that might lose their flavors over time. Our barbecue spice set is a practical alternative! The four organic spice blends included in our BBQ set are perfectly balanced in taste. What's more, you can use them in many other ways: Not just for barbecuing, but also for everyday cooking and seasoning.
Homemade ras el hanout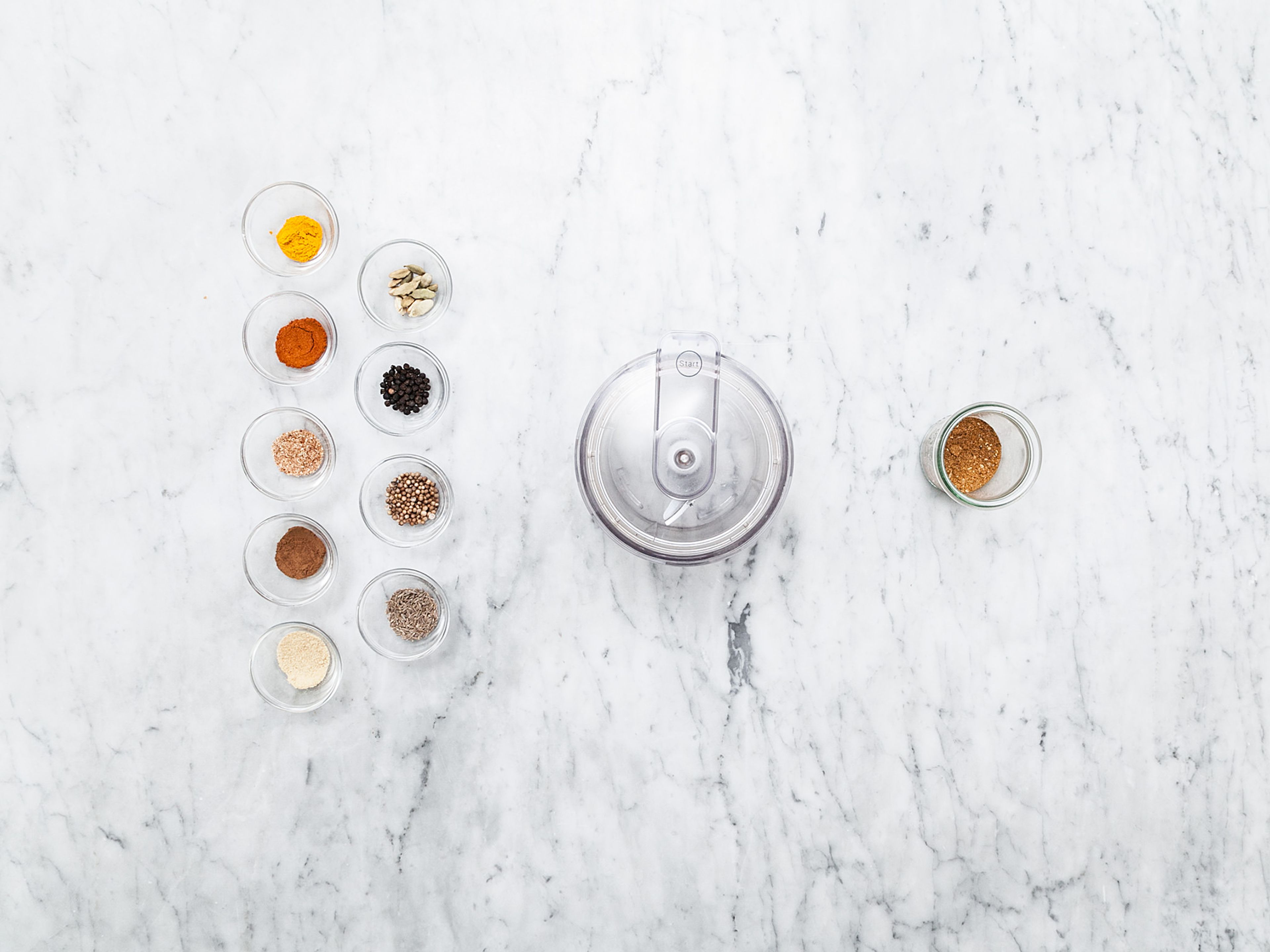 → Go to recipe
Further tips and tricks for marinating
1. To ensure your ingredients fully absorb the marinade, turn them over in between.

2. If marinating for a longer period of time, meat and fish should be well packed in the refrigerator in their raw state to avoid the risk of salmonella.

3. Take your marinating ingredients out of the refrigerator approximately 1 hour before grilling. This will ensure the ingredients don't chill the preheated grill and therefore cook at the right temperature.

4. Before grilling, remove the excess marinade–unless it is short-roasted meat. Use paper towel to dab off the marinade. This will prevent the marinade from turning into burnt crust before the inside cooks properly.

5.You can spread the remaining marinade generously over ribs, for example, for a tasty glaze at the end. When marinade is heated, it often forms a kind of glaze that gives the grilled meat a nice sheen just before the end of cooking.

Note: This article has been updated.
What's your favorite BBQ marinade and rubs? Tell us in the comments!
Published on June 15, 2019
More delicious ideas for you