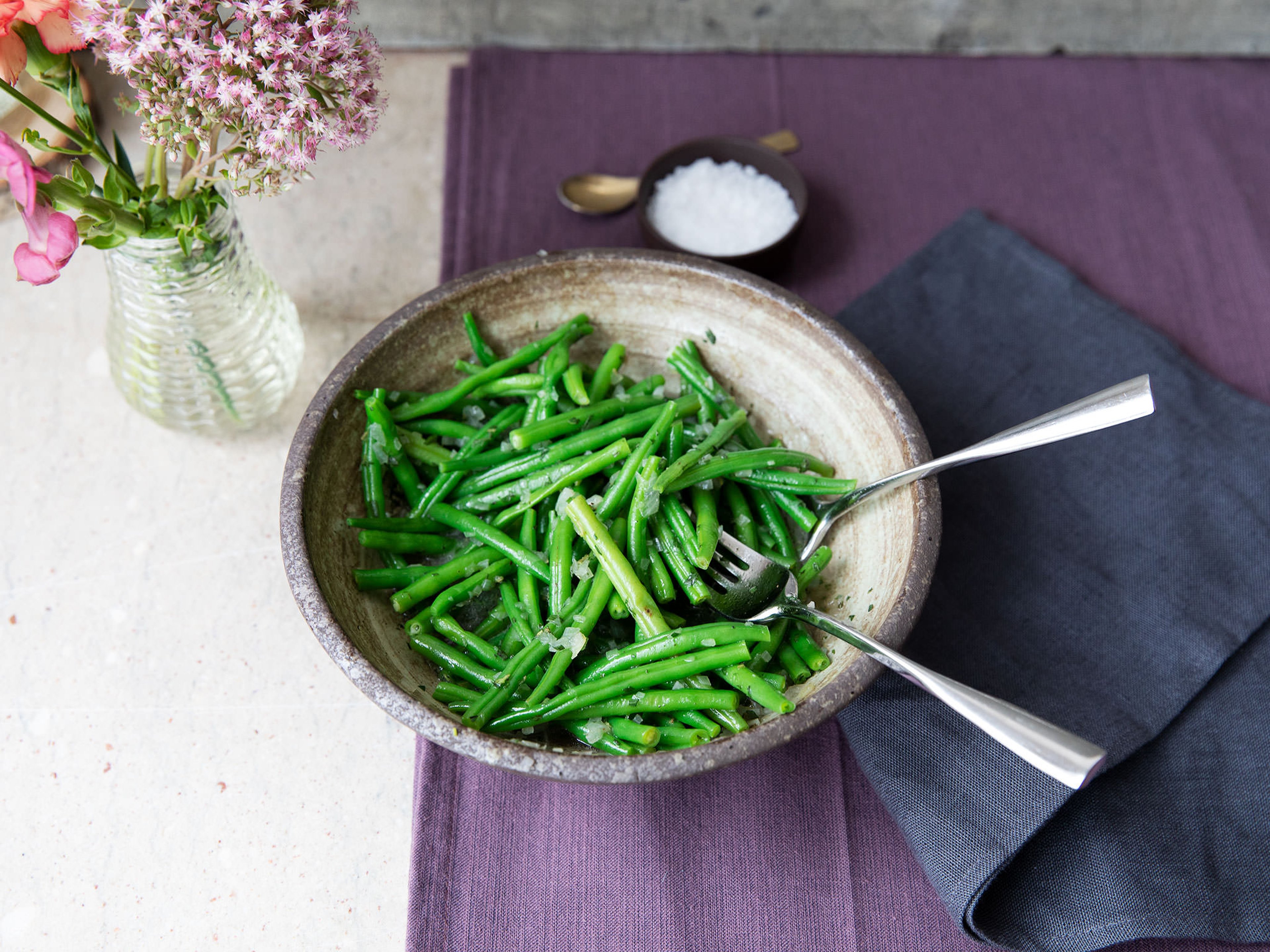 Marinated green beans with savory and onions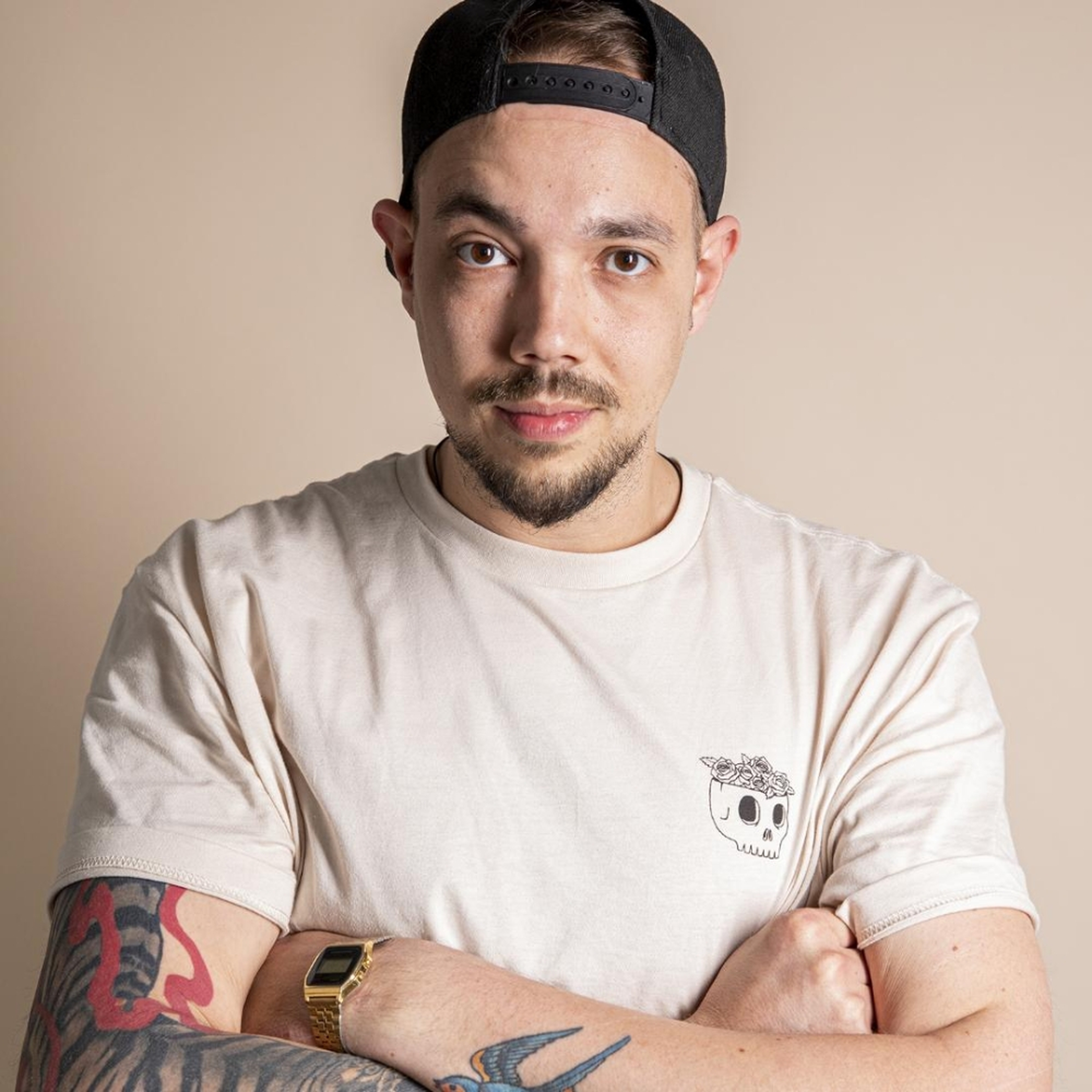 Utensils
cutting board, knife, 2 large bowls, slotted spoon, large pot, plastic wrap, small saucepan
How to chop green herbs
How to prepare garlic
How to cut an onion
Step 1/ 3

10 g

savory

75 g

onion

½ clove

garlic

Finely chop savory. Peel and slice onion and mince garlic. Set aside.

Step 2/ 3

½ kg

green beans

salt

ice cubes

2 large bowls
slotted spoon
large pot

Trim green beans. Boil a large pot of water with plenty of salt. Blanch green beans for approx. 2 min., then transfer to a bowl of ice water to stop the cooking process. Remove from water, transfer to another bowl, and set aside.

Step 3/ 3

1 tbsp

vegetable oil

50 ml

vinegar

75 ml

vegetable broth

½ tbsp

sugar

½ tsp

salt

pepper

plastic wrap
small saucepan

Heat oil in a saucepan set over medium heat. Add onion and garlic and sauté for approx. 2 min. Deglaze with vinegar, add broth, and leave to simmer for approx. 5 min. Add sugar, salt, and pepper. Add summer savory to the bowl with the blanched green beans and pour over the broth. Cover with plastic wrap and transfer to a refrigerator to marinate for approx. 1 hr. Season to taste with salt and pepper and serve at room temperature. Enjoy!

Enjoy your meal!
More delicious ideas for you