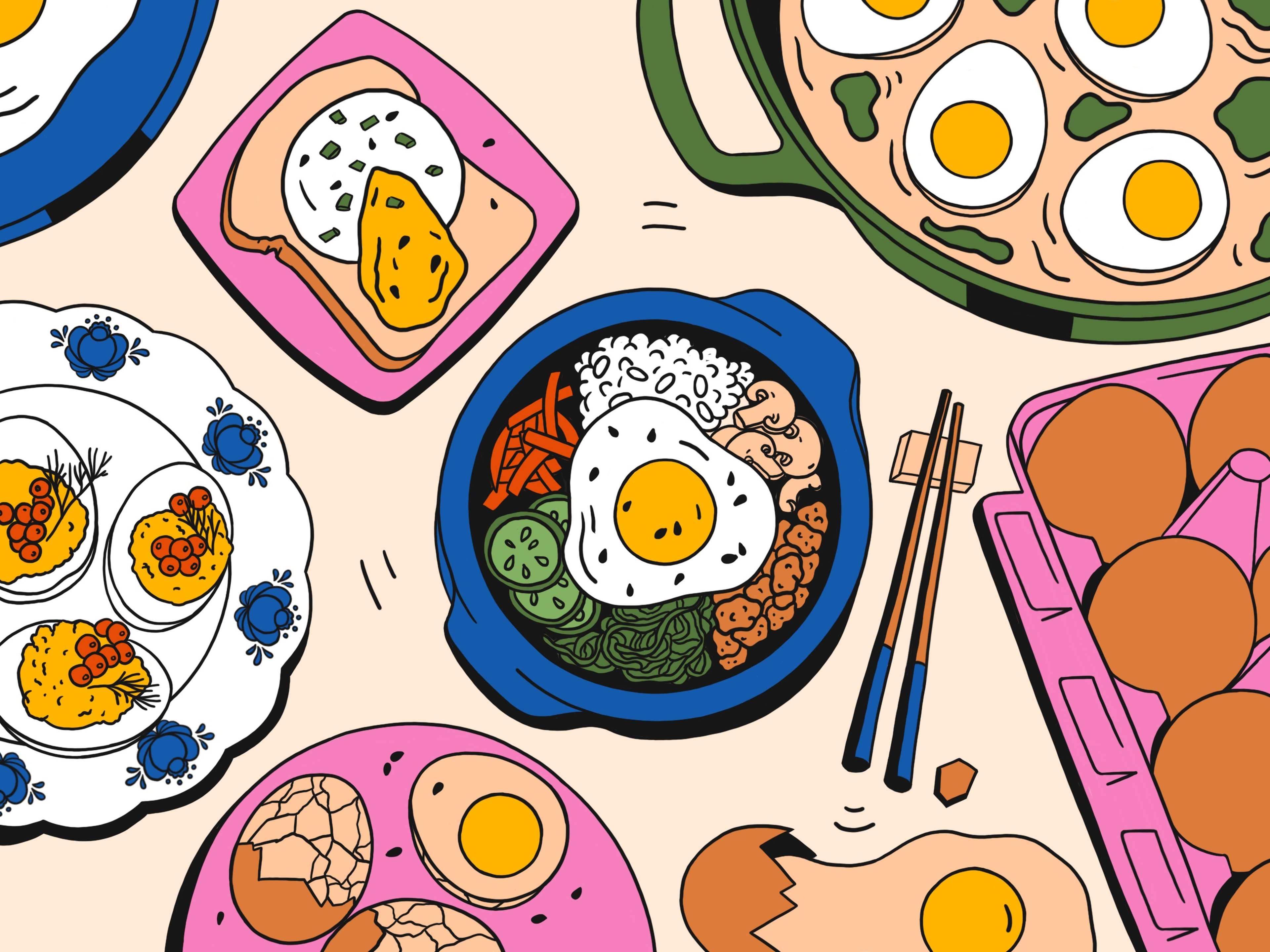 How the World Eats Eggs
Everybody has an egg recipe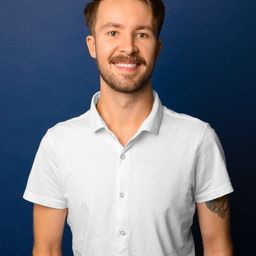 Food Editor at Kitchen Stories
This article is part of our monthly issue "All That Inspires", a playful look into how we bring inspiration from around the world and our immediate surroundings into our own kitchens—whether through specific ingredients or traditional recipes, new techniques or viral trends. Check out this link to find an overview of all our weekly topics, stories, and recipes—and don't forget to follow us on Instagram for behind the scenes, extras, and more!

Is there any other ingredient that is as versatile as the humble egg? Beloved the world over, due to their nutritional content and valuable protein, they've been one of the most important ingredients since the very beginning of human history. And just as long as humans have been wondering about which came first (the chicken or the egg?), they've been preparing and enjoying the almighty egg.
Whether boiled and peeled, scrambled, fried, or poached incorporated into pasta dough or beaten into savory omelettes or cakes, unlike many other ingredients, the options for preparing eggs are nearly limitless. So, it's no surprise that just about every culture around the world has developed its own way of cooking with eggs, and we wanted to take the opportunity to look around and find new inspiration in these eggy recipes from all across the globe.

Claiming to encompass all the culturally specific ways of making and eating eggs in just one article would be more than presumptuous (and a near impossible undertaking), so these are just some of our favorite preparations.
The basics of preparing eggs
Don't be fooled when it comes to the proper preparation of eggs. Even seemingly simple and straightforward techniques, such as boiling or frying eggs, can be full of pitfalls. I know I've been a part of at least a handful of heated discussions about the perfect cooking time for a soft-boiled egg amongst my family and friends. And of course fried eggs, scrambled eggs, and poached eggs have their own intricacies to master.
For me personally, discovering Jacques Pépin's technique for poaching eggs when you're preparing food for several people was truly life-changing. Instead of barely surviving the stress of hastily poaching one egg after the other in front of a steaming pot, you can actually prepare poached eggs ahead of time. The trick? Reduce the cooking time and plunge the nearly cooked eggs into a bowl of ice water. Once cooled, transfer them to a fresh bowl of cold water and place them in the fridge until your guests arrive. All that's left to do before serving is to carefully reheat them in a strainer set in a bowl of hot water for about 1 – 2 minutes.

When talking about the basics of egg preparation, we can't skip the omelette. The most well known might be a traditional French omelette, where, by the way, it also got its name. In Austria or Switzerland, the beaten eggs are often combined with a small amount of flour, milk and water whereas the Spanish omelette is loaded with potatoes—known as a Spanish tortilla or tortilla de patatas. In Thailand, they have a stuffed omelette, called Khai yat sai.
Eggs benedict, deviled eggs, or eggs with sucuk?
Once you've mastered the basic techniques for preparing eggs, you're ready to embark on a culinary journey around the world. How about brunch-y eggs Benedict or Bagel Benedict with smoked salmon and herby hollandaise for your next lazy and long weekend breakfast? 
Or maybe a plate of Deviled Eggs, garnished with cress and caviar? Even eggs in mustard sauce, German Senfeier, as prepared by our chef Christian, can be something new to try with hard boiled eggs. My new personal favorite is this Japanese egg salad sandwich, which uses common pantry ingredients. 

Sucuk (also spelled sujuk) with fried eggs was one of the dishes I learned to love a few years ago after eating it in a breakfast café in Berlin's Friedrichshain. The spicy sausage is eaten from the Balkans to the Middle East to Central Asia, but in recent decades, imagining any European cuisine without it is hard. In scrambled eggs, it provides an incredibly hearty, savory, and spicy flavor. From the UK, we've got scotch eggs, a mouthwatering prospect which takes boiled eggs, coats them in herby ground meat, and fries them until golden brown and crispy on the outside, with jammy, soft yolks still present in the center. 
11 of our favorite egg recipes from around the world
If one thing has become clear—at least it has to me while writing this article—it's how incredibly versatile dishes with eggs actually are and how the modest little egg, with all of its facets, found its way into the kitchens of the world. Like I mentioned earlier, it wouldn't be possible to summarize the variety of egg dishes in one article. Nonetheless, here are some more of our favorite egg recipes to inspire you to see this humble ingredient in a new light.
— Easy bibimbap 
— Jammy eggs and kale in tumeric coconut gravy 
— Chorizo breakfast tacos with salsa verde
— Chinese tea eggs
— Eggs en Cocotte
— Make the perfect breakfast burger with Ruby
— Çilbir (Turkish poached eggs with yogurt) 
— Shakshuka 
— Okonomiyaki (Savory Japanese Napa cabbage pancake)
— Georgian cheese and egg bread
— Goan bebinca

What are your favorite egg recipes? Do you have your own technique for the perfect egg? Let us know in the comments below and share your eggy wisdom with the community!
Published on March 9, 2021
More delicious ideas for you