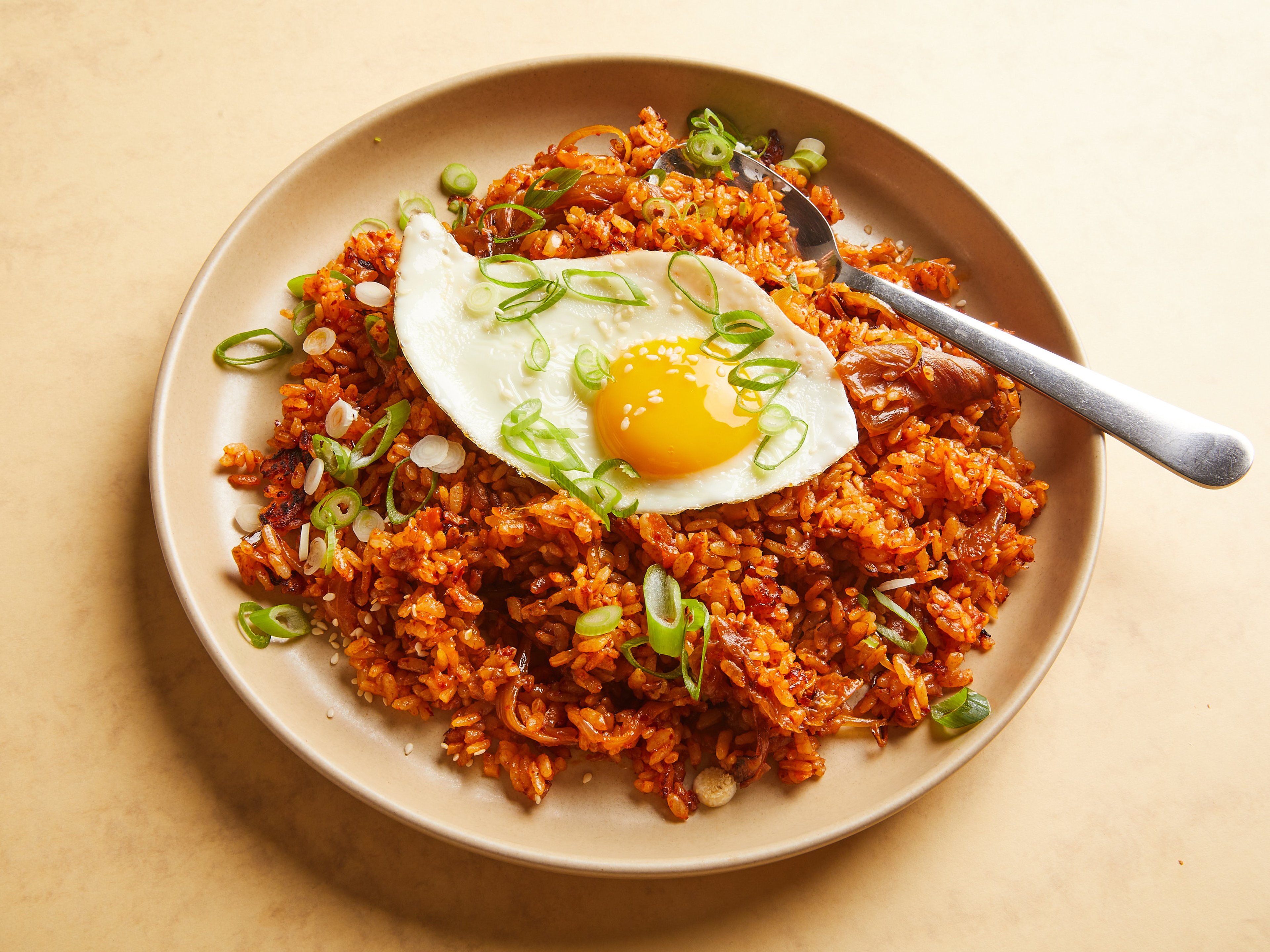 Buttery kimchi fried rice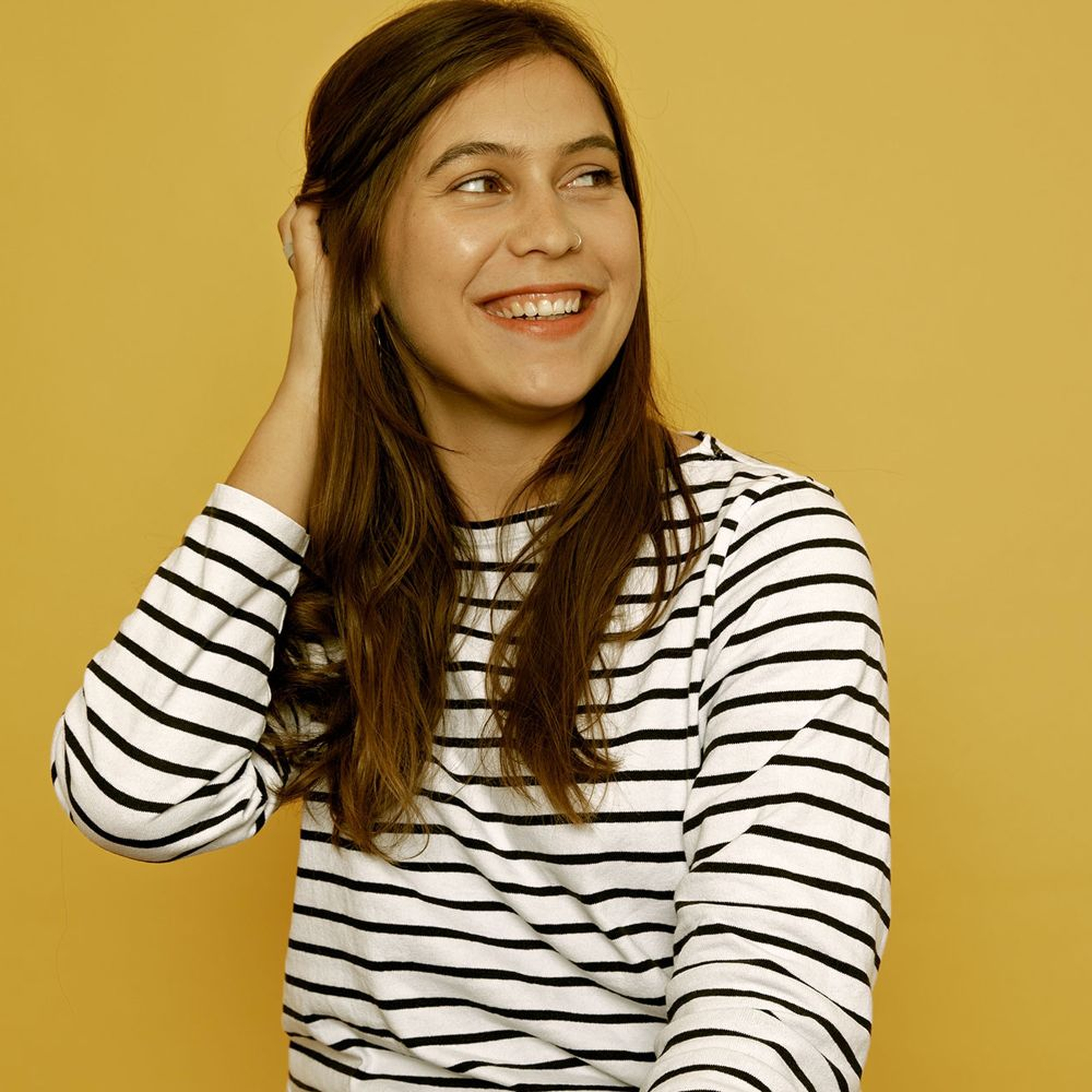 "I usually have all the ingredients on hand to make kimchi fried rice, for me, it's the perfect go-to recipe that saves a trip to the shops and, most importantly, I'm never *not* excited to eat it. I am forever thankful to Deuki Hong's original recipe for introducing me both to kimchi fried rice and the magical combination of gochujang and butter. Not only does the kimchi rice format use up leftover rice, but it's an example of how single, practical ingredients can buttress countless meals: In this case, it's long-life ingredients, like fermented kimchi (store bought or home-made), flavor-packed gochujang paste with it's spicy, smoky, and umami notes, soy sauce (I really recommend Korean Sempio soy sauce, which has a rounded umami flavor with a suggestion of sweetness to balance the salt), and toasted sesame oil. This recipe works best with leftover short grain rice: think sushi rice varieties or jasmine rice. Deuki Hong uses bacon in his recipe (fry it before the onions and co.) which is delicious, but I tend to keep it meatless on the regular, or add fried, firm, tofu as extra heft."
Ingredients
short grain rice (cooked)
vegetable oil (for frying)
sesame seed (for garnish)
Utensils
cutting board, knife, nonstick pan, spatula, frying pan
How-To Videos
Homemade shortcut kimchi
How to prepare garlic
The perfect fried egg
How to peel ginger
How to cook aromatic rice
Step 1/ 4

1

onion

2 cloves

garlic

10 g

ginger

150 g

kimchi

1

scallion

Finely slice onion. Mince garlic and ginger. Slice kimchi into large strips, if using whole leaves. Finely slice scallion for serving.

Step 2/ 4

Add butter to a large, non-stick frying pan, set over medium-low heat, and let melt. Once melted, add onion, garlic, and ginger and fry gently, approx. 5 min., until soft.

Step 3/ 4

vegetable oil (for frying)

2

eggs

salt

In the meantime, heat vegetable oil in another frying pan over medium heat. Crack in the eggs and season eggs with salt to taste. Continue frying until whites crisp on the edges and yolk is just set but runny in the center, or according to your preference.

Step 4/ 4

150 g

kimchi

3 tsp

gochujang

400 g

short grain rice (cooked)

2 tsp

light soy sauce

1 tsp

toasted sesame oil

sesame seed (for garnish)

Add ¾ of the kimchi, plus a little of its juice to the pan with the onion, garlic, and ginger. Toss everything well to warm through. Next, add gochujang and stir until incorporated. Add the cooked rice, increase the heat to medium-high, and toss well to break up the rice. Add soy sauce and toasted sesame oil and toss well again. Serve kimchi fried rice family-style, straight from the pan, with the two eggs on top, remaining kimchi, scallions, and sesame seeds, if desired. Enjoy!

Enjoy your meal!
More delicious ideas for you