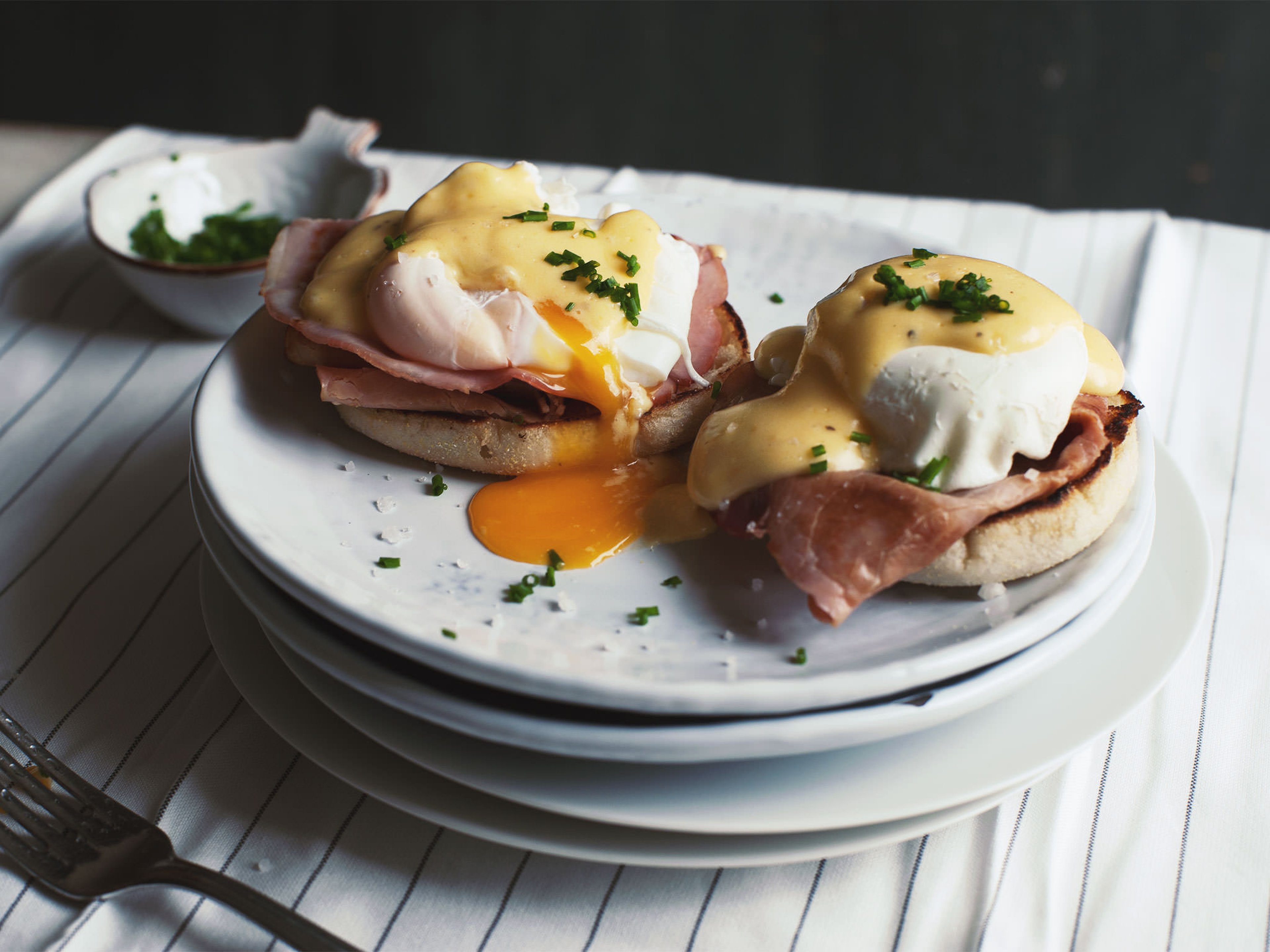 Eggs Benedict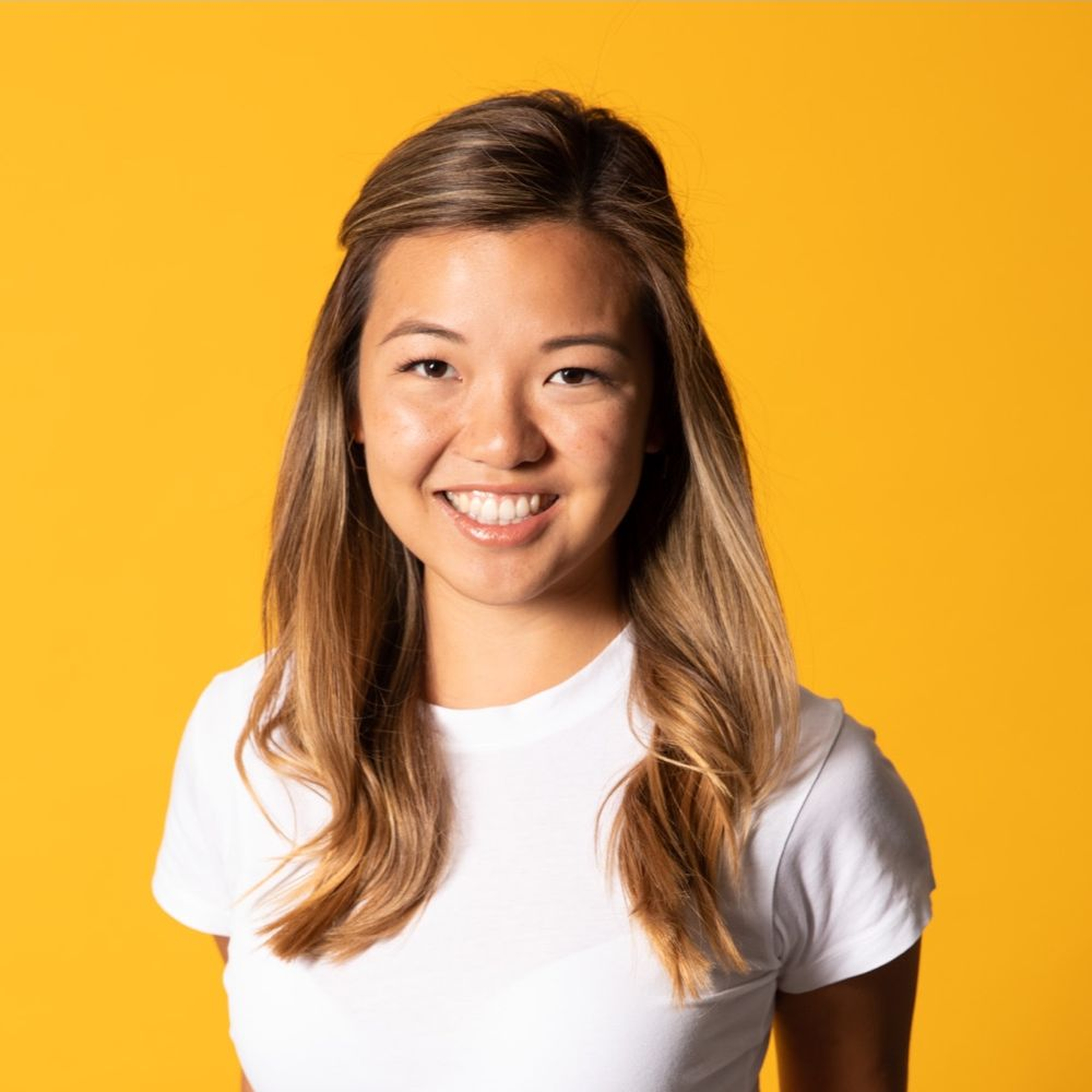 Utensils
cooking spoon, small sauce pan, sieve, heat-resistant bowl, whisk, skimmer, large sauce pan, paper towel, small frying pan
How to poach an egg
Homemade Hollandaise
Step 1/ 6

62½ ml

white wine

12½ ml

white wine vinegar

½ sprig

tarragon

1

peppercorns

1

mustard seeds

cooking spoon
small sauce pan

For the hollandaise, boil down white wine, some of the white wine vinegar, fresh tarragon, peppercorns, and mustard seeds in a small saucepan until half the liquid has evaporated.

Step 2/ 6

sieve
heat-resistant bowl
whisk

Pass liquid through a sieve and whisk with the egg yolks in a heat-resistant bowl over a bain-marie until the mixture has slightly thickened.

Step 3/ 6

Now, gradually fold in warm, melted butter into the foamy mass, while beating constantly. Season with salt to taste and set aside.

Step 4/ 6

1 tbsp

white wine vinegar

4

eggs

skimmer
large sauce pan
paper towel

Heat up some water in a large sauce pan until it simmers. Add rest of white wine vinegar and poach eggs in the water for approx. 2 – 3 min. Drain on a plate lined with paper towels.

Step 5/ 6

small frying pan
cooking spoon

In the meantime, fry ham in frying pan on both sides for approx. 1 – 2 min. until crispy.

Step 6/ 6

Halve English muffins, top each with a slice of ham and a poached egg. Sprinkle with some salt and warm hollandaise sauce.

Enjoy your meal!
More delicious ideas for you