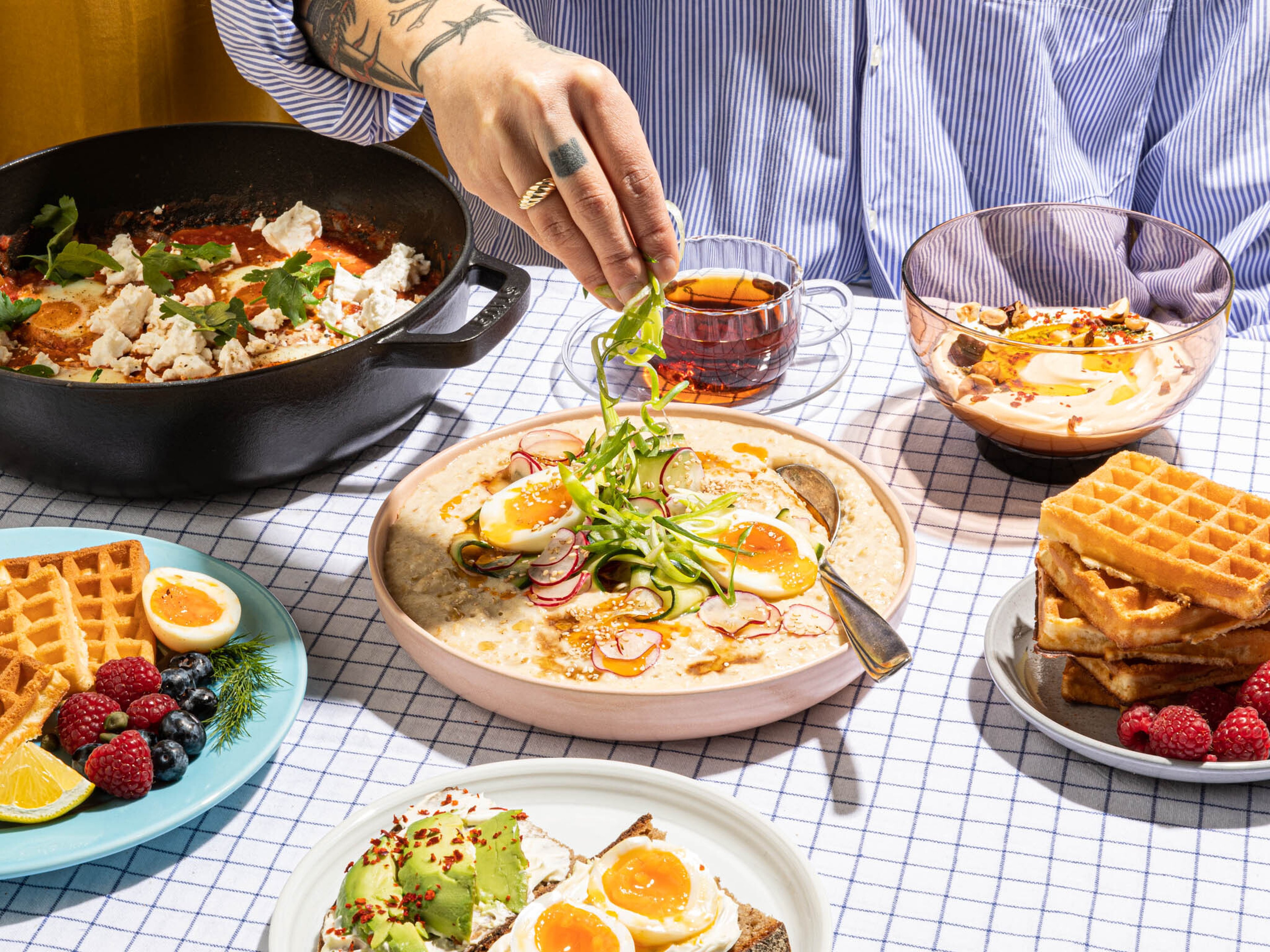 There's No Bigger Joy Than Having Breakfast For Dinner
Because you should eat the best meal of the day—whenever you want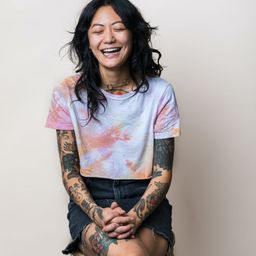 This article is part of our monthly issue "The Breakfast Issue," an all-you-can eat celebration of one of our favorite meals. All month long, we'll share tasty new recipes, fun ideas to entertain you at home, tips for better prep, and great starts for days to come! Check out this link to find an overview of all our weekly topics, stories, and recipes—and don't forget to follow us on Instagram for behind the scenes, extras, and more!
At a certain point in my early 20s, a period marked by dubious decisions, slippery judgements, and a neurotic preoccupation with "adulting" (does anyone really know how to file their own taxes?), breakfast food became a very real source of consolation. Whether I was stressed, heartbroken, angry, worried, or a hectic combination of all these, it was silky fried eggs and grease-slicked hash browns that were there for me. Sometimes waffles made a late-night cameo, a sweet reprieve after a long day's work. Then there was a drawn-out stint of bacon, egg, and cheese-everything—a classic breakfast combo that will always feel like a warm hug to me.
There's something magical and thrilling about stripping a dish of its designated meal time. It's a renunciation of the arbitrary rules outlining what we can eat and when we can eat them. Even now, as a so-called grown-up, I still revel in this tiny but rebellious act. It's a reminder that I make my own decisions, so who cares what anybody else thinks? If I want a full stack of eggy-dredged peanut butter french toast for dinner, who's stopping me from doing that? No one, and how wonderful is that?
How do you like your eggs?
From the melt-in-your-mouth tamago sando (egg salad sandwich) of Japan, to the artfully crafted cheese stuffed bread boats of Georgia and my go-to brunch fare huevos rancheros, eggs, unsurprisingly, are the backbone for breakfast all over the globe. It's no wonder eggs are one of the first foods we develop preferences for and can relay it with clarity in the form of an order (eggs over easy, please!).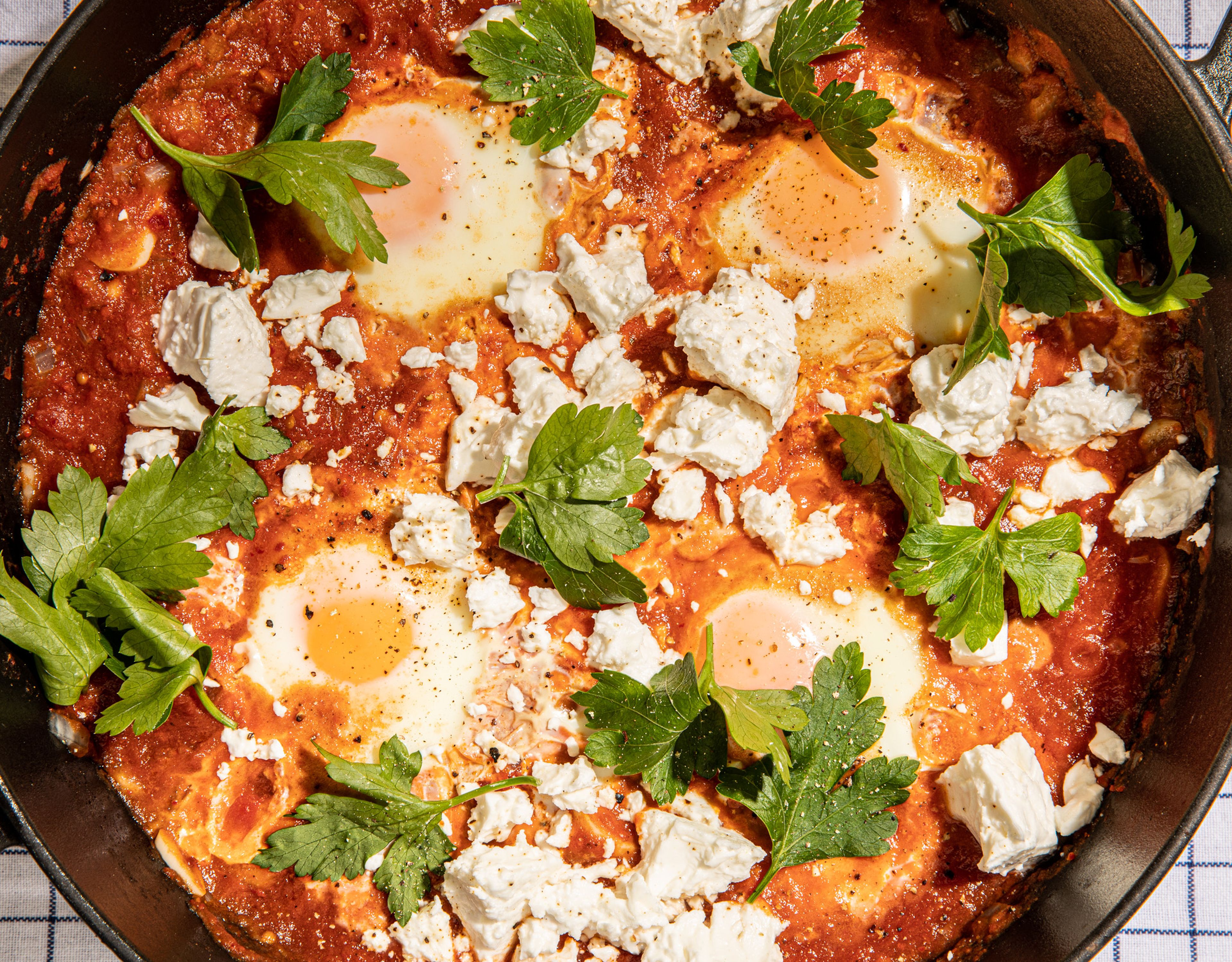 When I think of eggs for dinner, shakshuka takes the winning title, but there's no reason why we shouldn't apply this wisdom to other classic egg-y dishes reserved for morning affairs. For something light and airy to take the edge off a carb-loaded lunch or just general eggs-haustion (I had to), beat eggs into a glorious soufflé omelette. If you're looking to fill up with eggs, pair them with a hearty pantry staple, like coconut milk or canned tomatoes. Fried, poached, scrambled, boiled or baked, the range of texture and flavor you can reap from a single egg is far and wide, meaning there's less room for boredom and more room for delicious creations.
Nothing is off-limits
Breakfast means something different for everyone. It can be a mushy bowl of creamy grains or a stack of griddle cakes drenched in the most saccharine syrup. Whether it's sweet or savory, a cafe-style feast, or a tiny on-the-go snack to nestle in your hands on your morning commute, no other meal in the day possesses such range and finesse as breakfast. Loaded smashed potatoes, velvety risotto spiked with bacon bits, fried chicken and waffles, a fully fledged breakfast pizza—the single greatest joy of having breakfast for dinner is that there are no rules!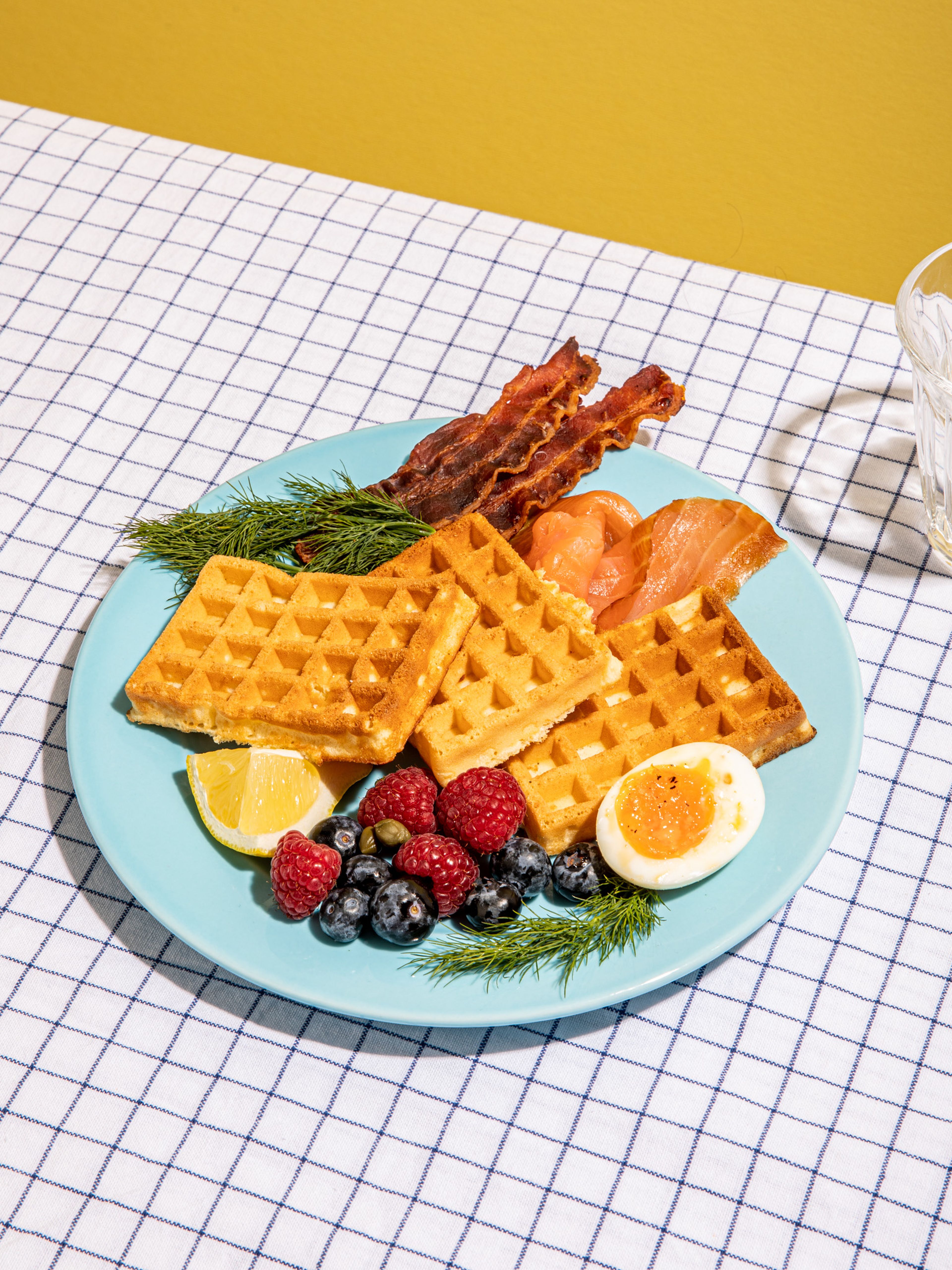 Take a cue from "Abendbrot"—bread for dinner!
Long gone are the days of avocado toast. Lean into Germany's obsession with bread-centric meals, where bread is the star of breakfast, lunch, and dinner. It's a foolproof formula, really, because pretty much everything deserves being topped on slices of crusty bread, no matter the time of day. Keep a tub of pillowy whipped ricotta in your fridge for emergency toast operations, like this ricotta toast with honey-roasted pears, spiced kumquat, or hot berries. Savory renditions can include sliced ham, cheese, roasted vegetables, smoked salmon, the list runs on. Just don't forget to add a fatty component, because if we're being real here, most of the bread we reach for isn't freshly baked and has been sitting on the counter for at least a couple of days. So drizzle a generous amount of olive oil or a hefty smear of Greek yogurt or herb butter, and dig in!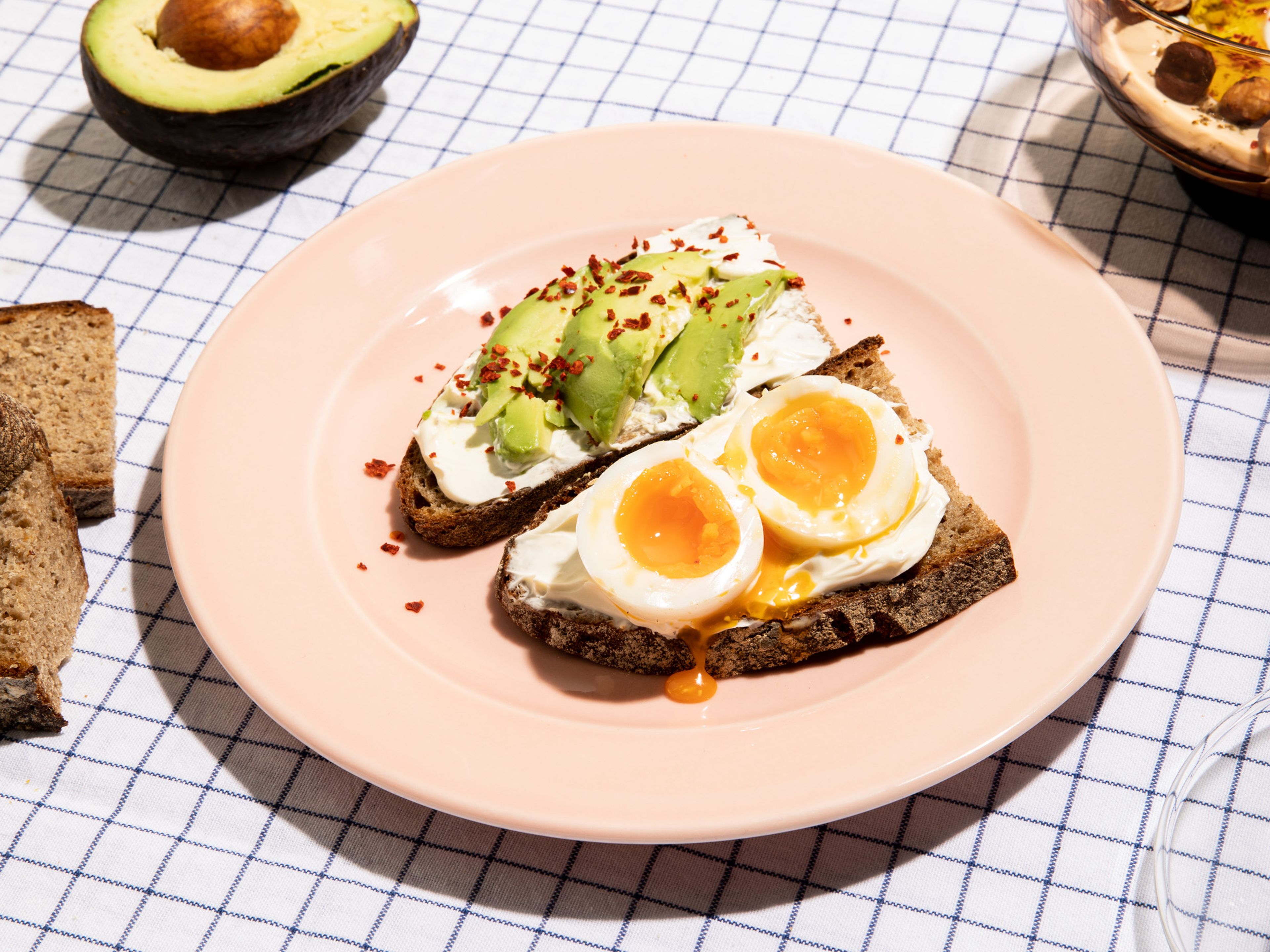 What's your favorite breakfast-for-dinner dish? Let us know in the comments or upload your favorite recipe to our app and share it with the community!
Published on February 16, 2021
More delicious ideas for you