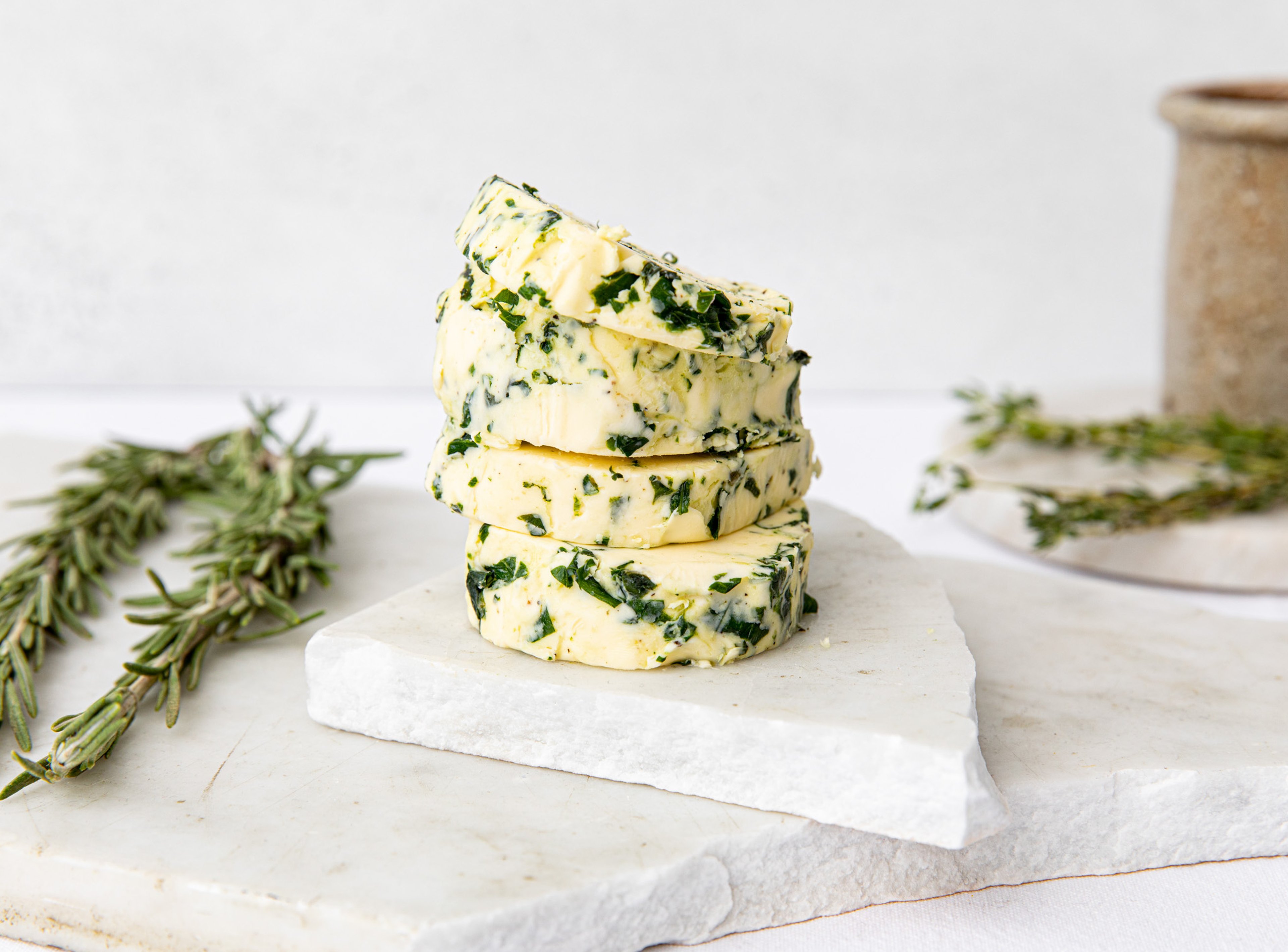 Herb Butter Makes Everything Taste Better
Perk up your dinner party or weeknight dinner with this easy tip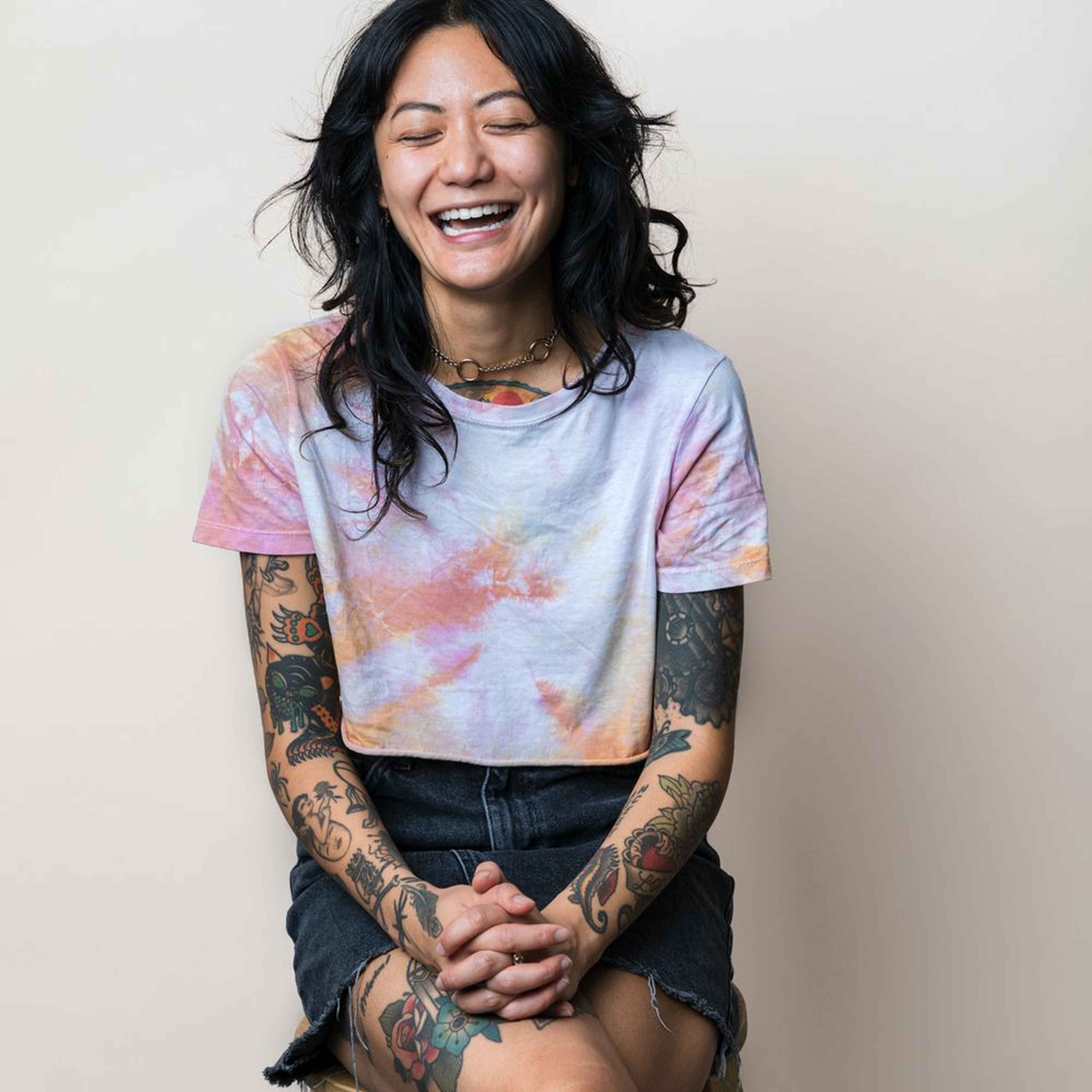 It goes without saying that I'm a sucker for condiments. Whether it's a spicy kick from mustard or soy sauce's salty punch, I'm from a camp that believes there's a condiment for every dish, and perhaps there's no condiment more versatile than herb butter.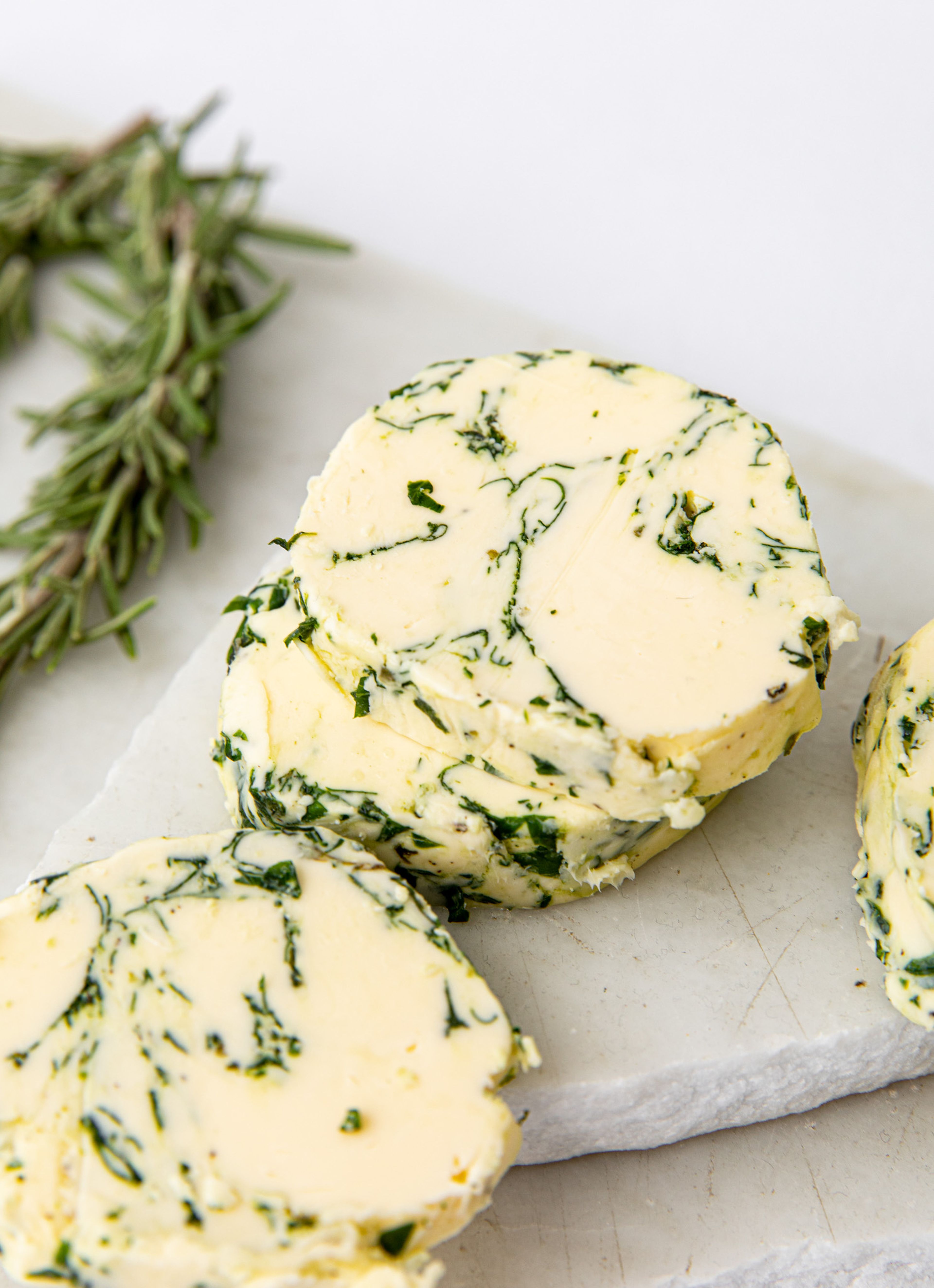 Herb butter, sometimes called compound butter, is made by whipping softened butter with herbs and spices to zhuzh up your everyday stick of butter. Its simplicity makes it a fantastic trick to keep up your sleeve. Whip it out for your next dinner party or smear it on a hunk of meat, oven-roasted veg, or fish to add a touch of fancy to your weeknight meal—even a slice of crusty bread can transform into a luxurious starter when it's slathered in herb butter.
How to make homemade herb butter
Making herb butter requires little to no effort but its rewards are bountiful. All you need to do is bring your butter to room temperature so that it's soft enough to work with, then stir in whatever herbs or spices your heart desires. Whether you mince, chiffonade, or toss the herbs into a food processor, just remember that some herbs are stronger than others. Rosemary, thyme, sage, and cilantro can do with just a few sprigs, while mild herbs like parsley, basil, and chives can be added in more liberally.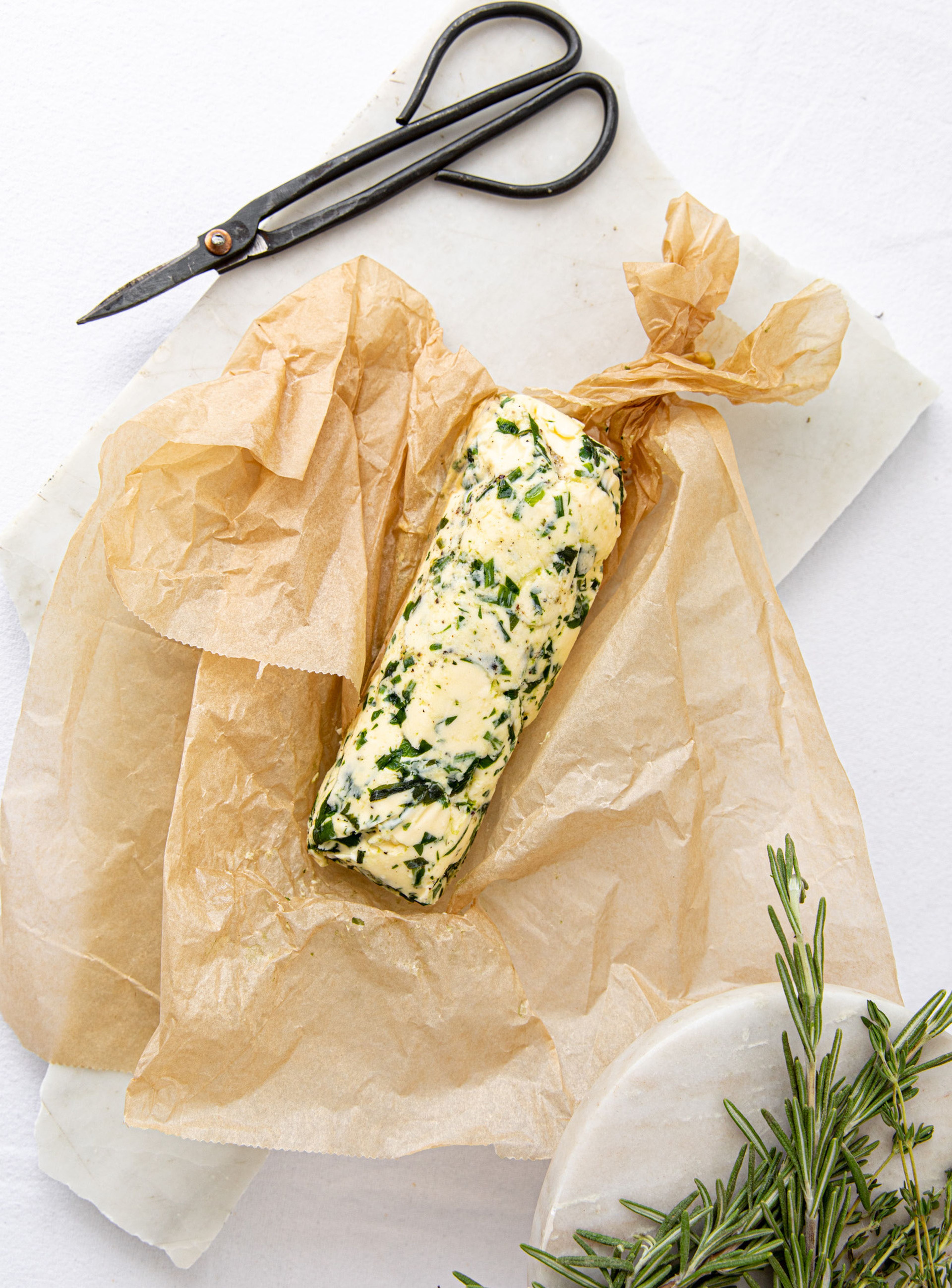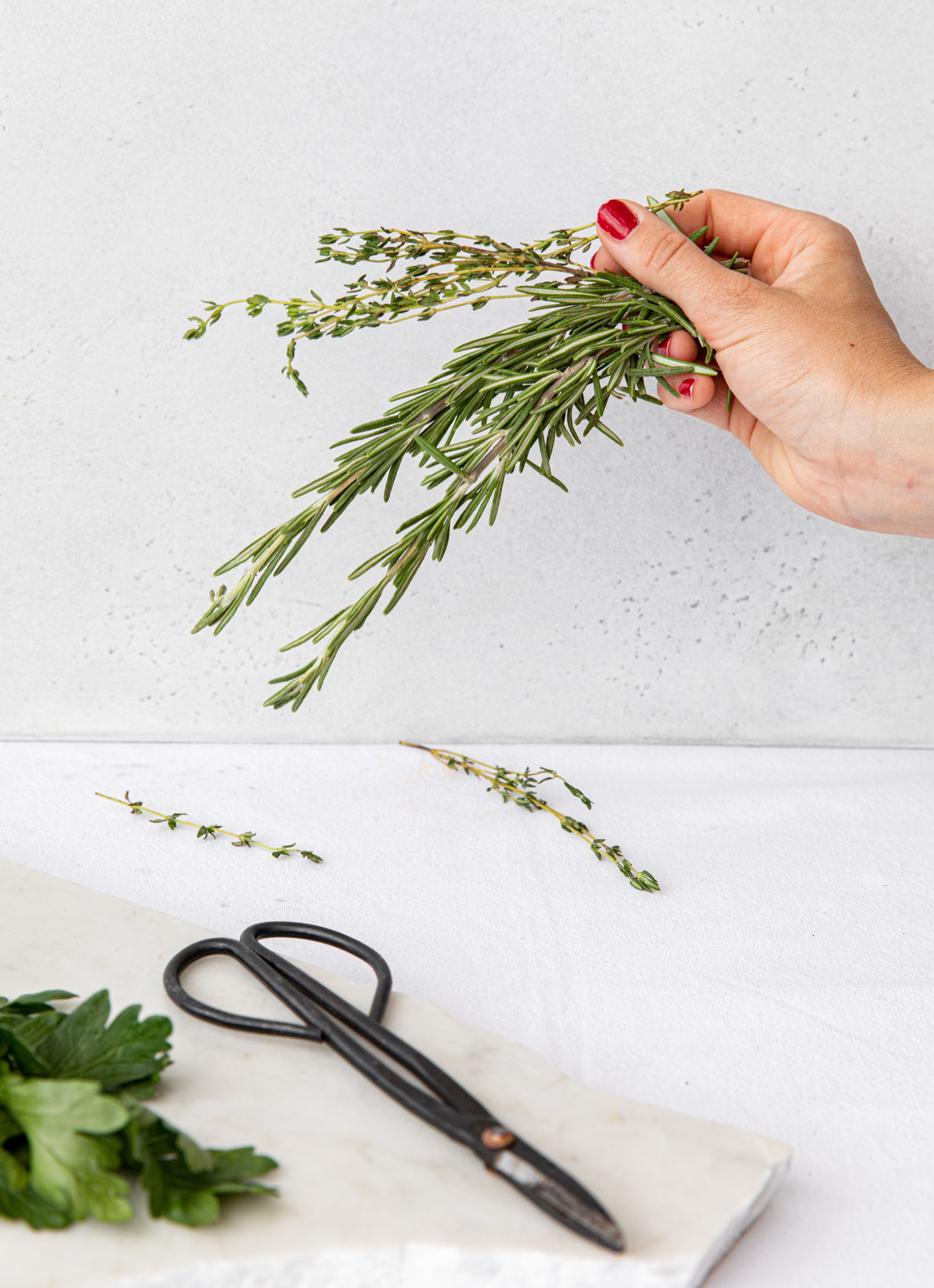 You can use a hand or stand mixer to beat the butter until it's fluffy enough to be able to stir the herbs in easily. If you don't have an electric mixer, simply mash together the herbs and butter with a fork. Then transfer the butter to a sheet of parchment paper and roll it into a log. Twist both ends to seal and let chill in the fridge until it's solid enough to slice into discs and serve. If you're wondering whether you can do this with plant-based butters like margarine, rest assured, this method works well for non-dairy butter as well!
Homemade herb butter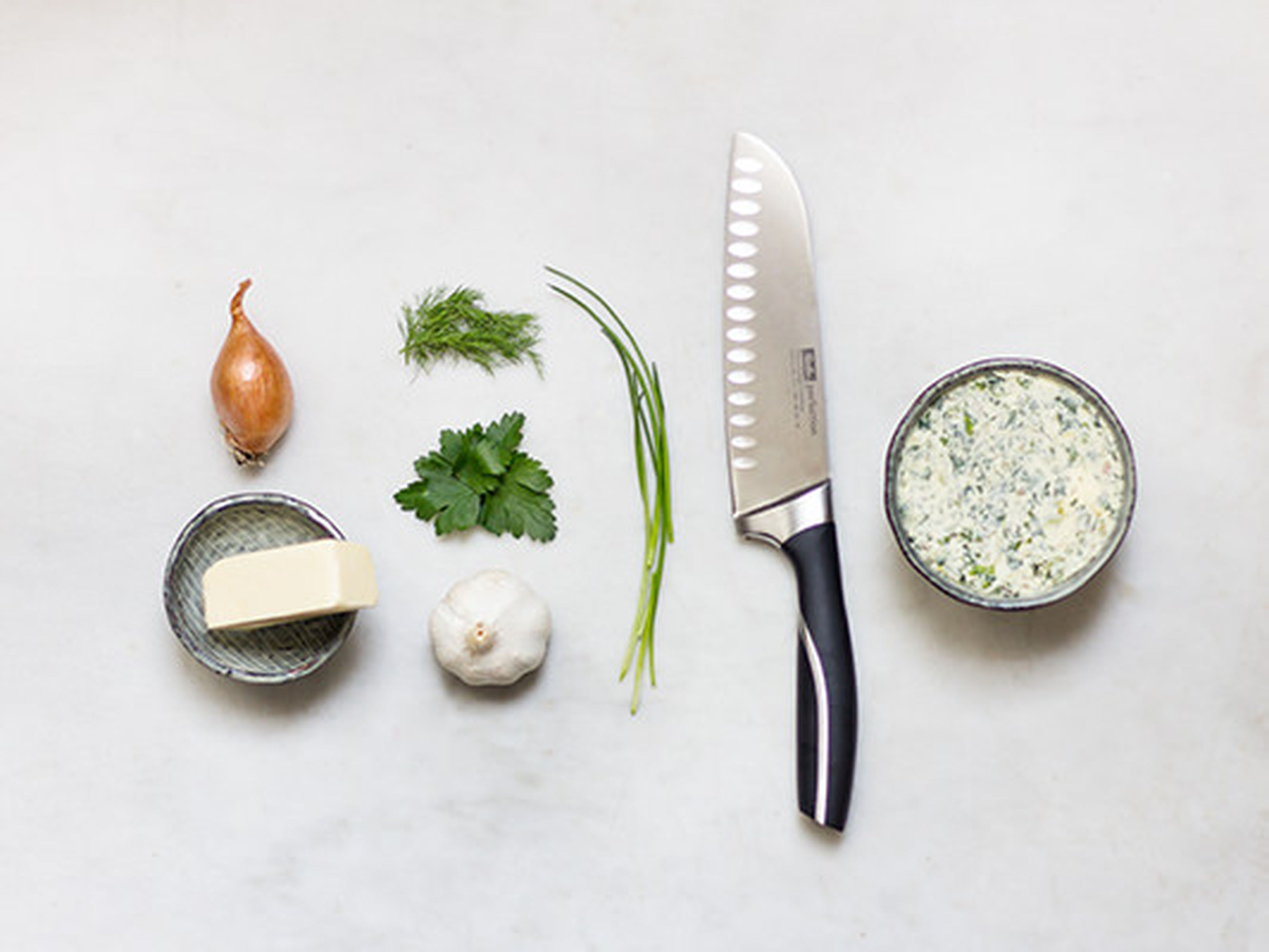 → Go to recipe
You can use either salted or unsalted butter, but if you take the unsalted route, be sure to season it generously with salt. Fresh herb butter will keep in the fridge for up to one week and in the freezer for up to six months.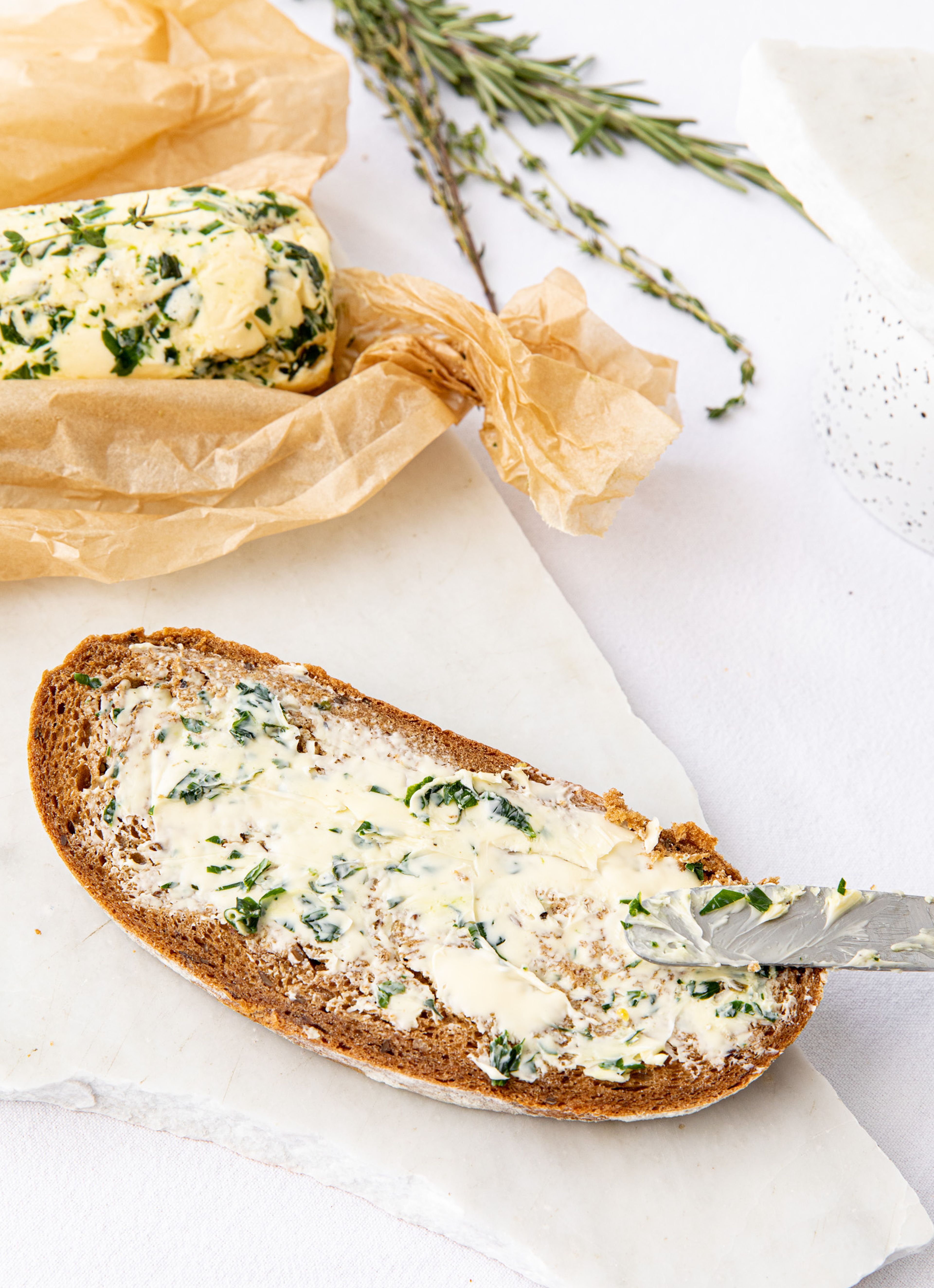 How can I use herb butter?
You can add herb butter to pretty much anything, hence my advocacy of its versatility. Slice the log into discs and lay them atop baguette slices for a fun twist on crostinis. Bathe all your vegetables or meats in it. Stir it into mashed potatoes or pasta for a quick, saucy fix. You can even melt it and drizzle it over popcorn!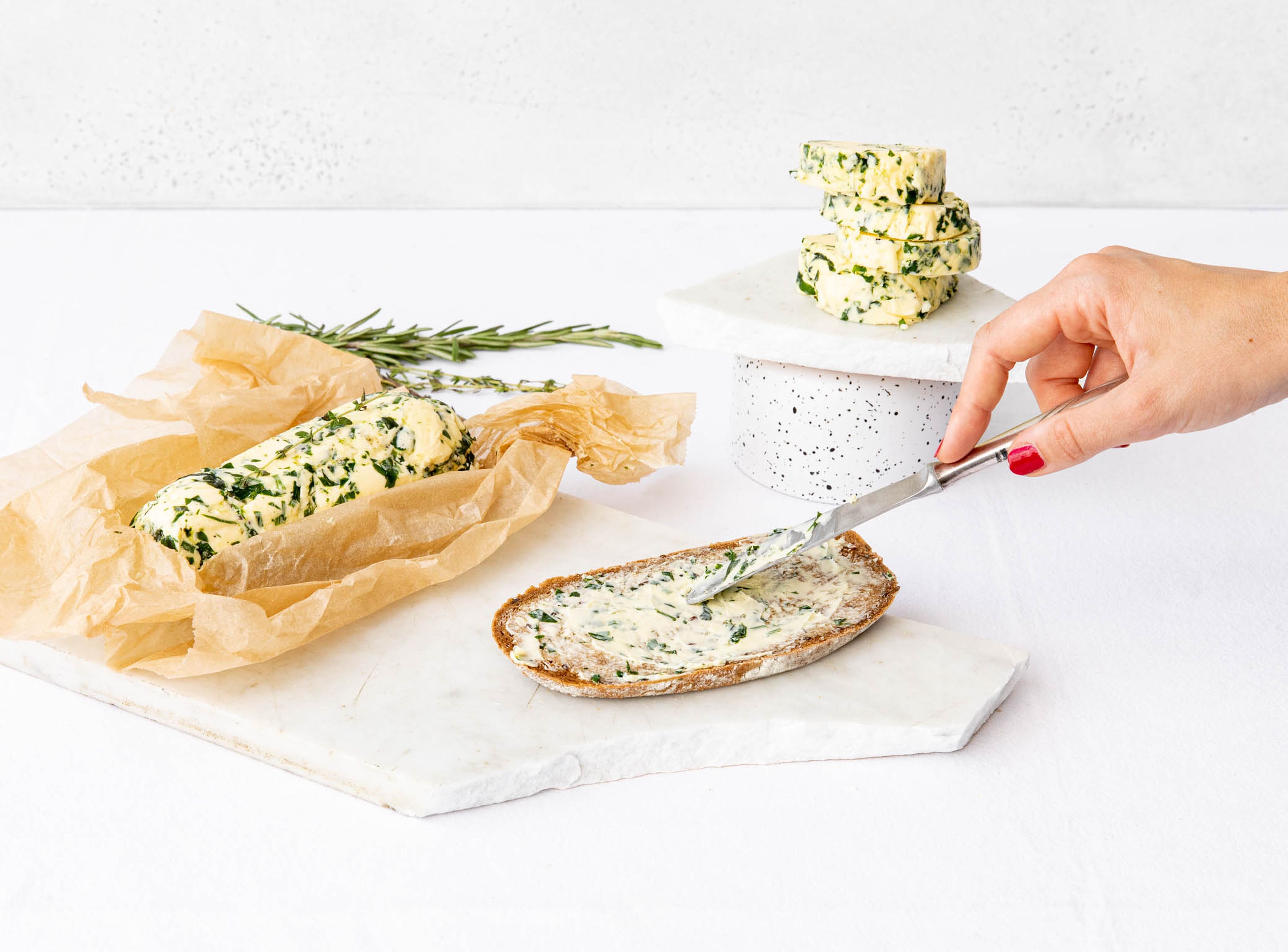 A condiment with endless variations
While there are classic variations of herb butter—like maître d'hotel, which combines parsley and lemon juice—this is a condiment that favors improvisation. Although it's typically made with herbs and garlic, there's no one stopping you from a squirt of lime, a spoonful of honey, or a dash of cinnamon. If you're feeling particularly spicy, sprinkle on some cumin, paprika, or chili powder. Fancy something sharp and savory? Mash some capers or anchovies into the mix. For something earthy and umami-packed, try this mushroom butter. What you put into your herb butter comes down to what flavors and textures you enjoy, so the possibilities are de facto endless. Still don't believe me? Check out this kimchi butter for proof that you can marry just about anything with butter.
Recipes to showcase your herb butter
Do you make herb butter at home? If so, what do you like to add into the mix? Let us know in the comments or upload your recipe to share it with the community!
Published on August 27, 2020
More delicious ideas for you