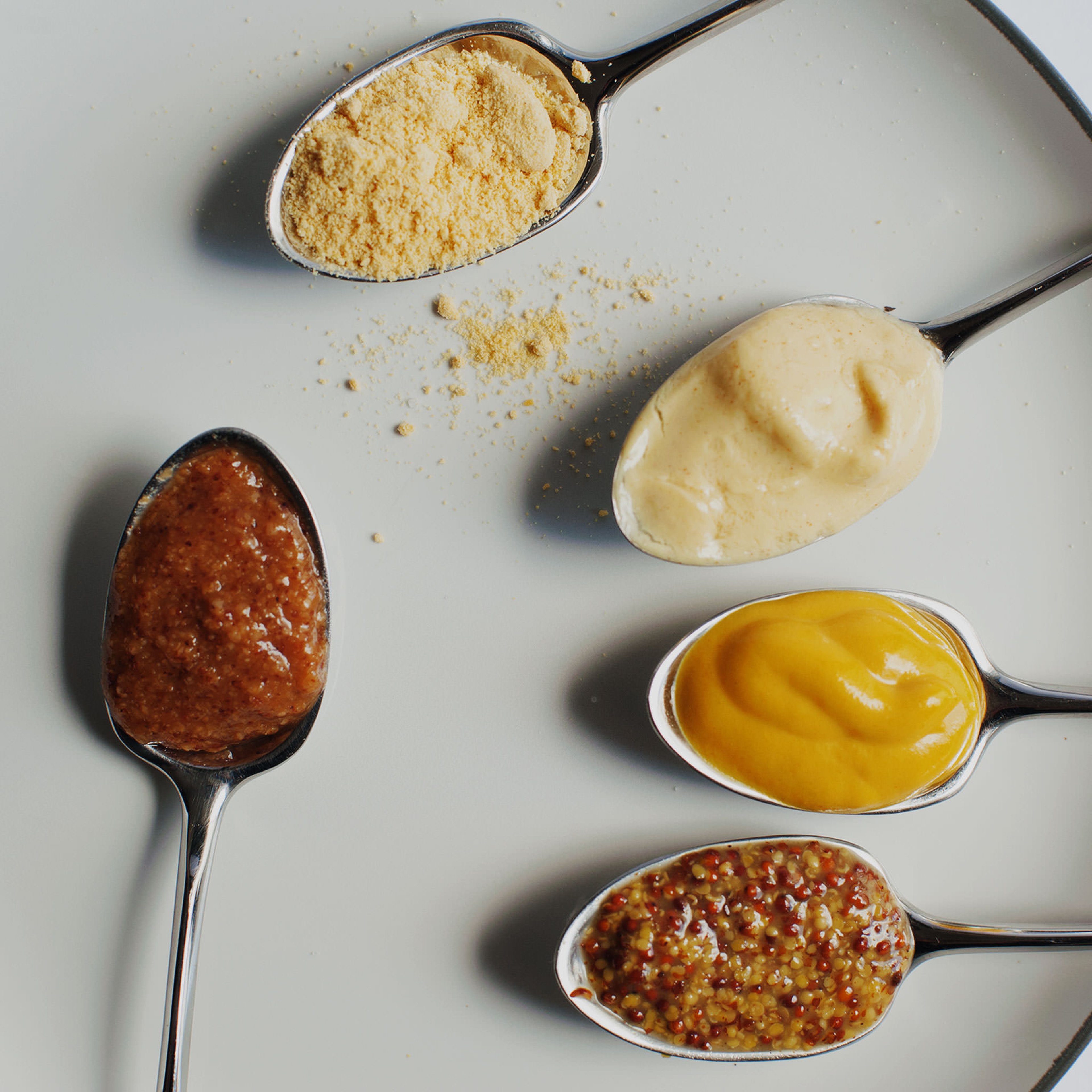 5 Kinds of Mustard You Should Have in Your Pantry
The king of condiments.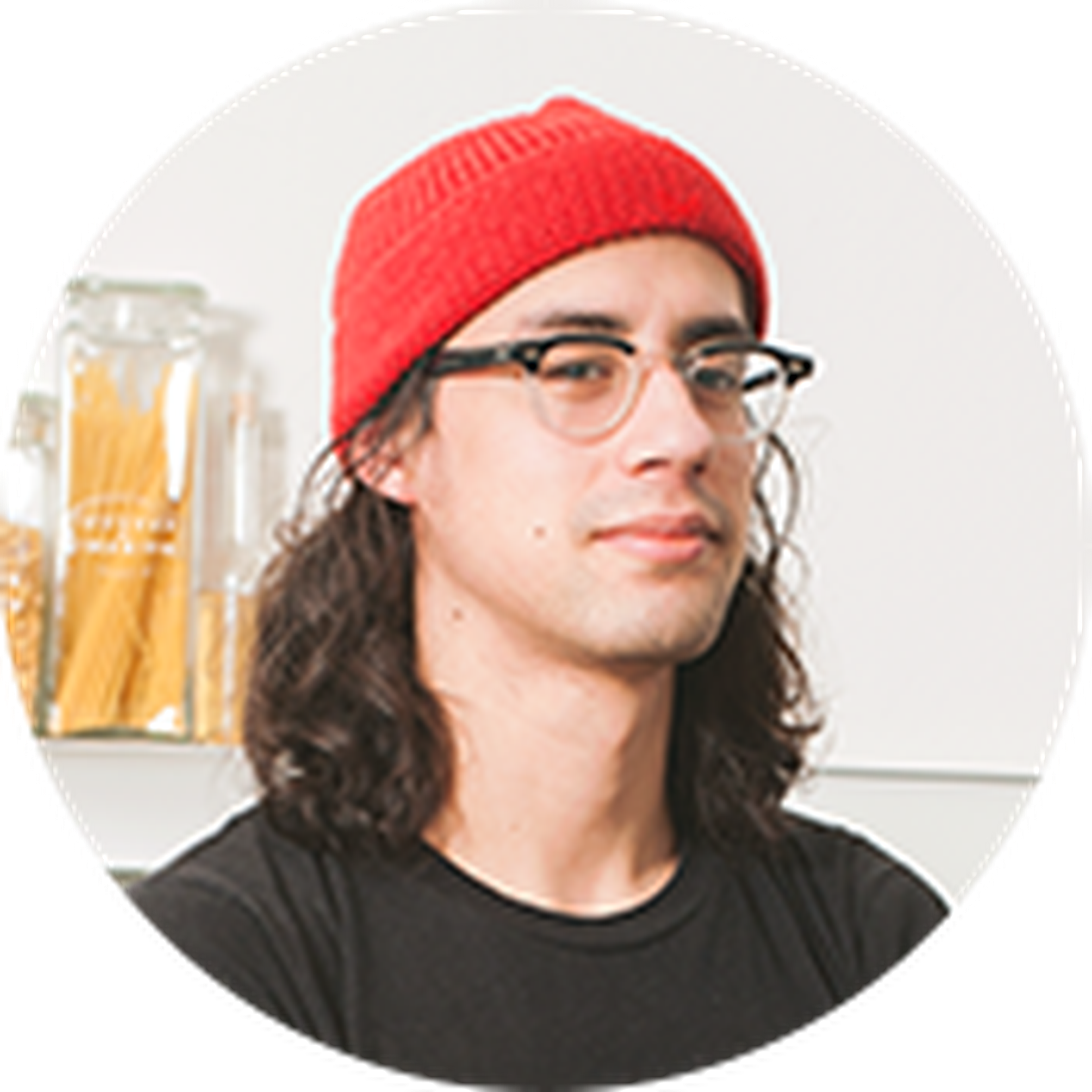 Mustard is by far one of the most versatile condiments you will ever come across. Whether you use it as a dipping sauce for your bratwurst, as a base for dressings or for adding a layer of heat to your roast – mustard is the way to go. It is also one of the oldest condiments, dating back at least to ancient times. The Egyptians, Greeks and Romans used mustard seeds to spice up fish and meat dishes. The latter brought the seeds to Gaul. Mustard became a staple at Charlemagne's table and later spread all across Europe. The word's origin lies in two latin words – mustum ardens – which burning must, as mustard back then was prepared with must instead of vinegar. By now a wide range of different varieties have emerged, five of which we have rounded up below.
Dijon Mustard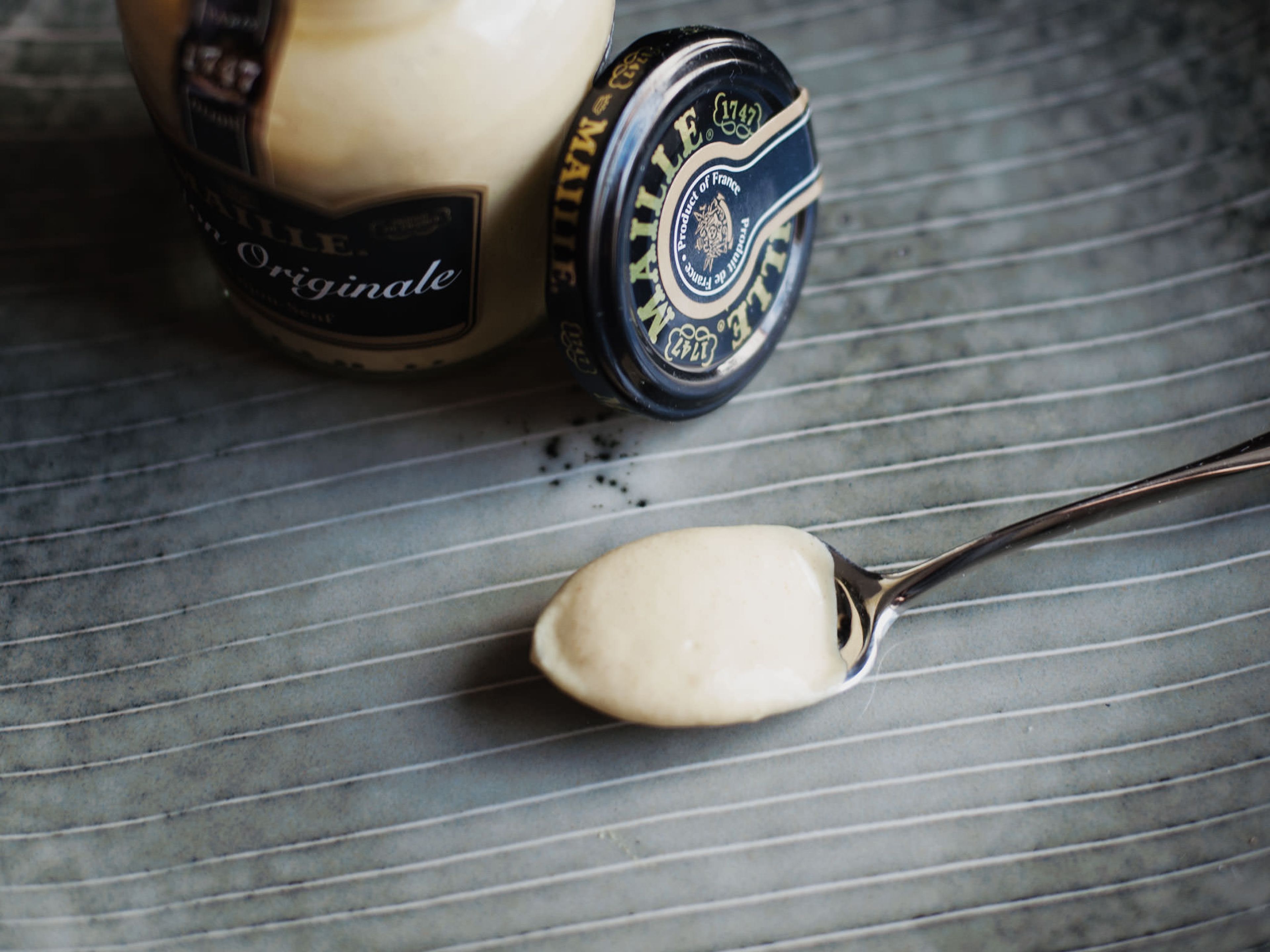 Dijon is a hot mustard named after the French city of Dijon, which enjoys an excellent reputation among epicureans and gourmets the world over. However, due to a legal dispute between Paris and Dijon mustard makers in 1937, a court ruled that its production is not limited to the Dijon region. Thus Dijon mustard only describes the manner in which it is produced and not where it is produced. The last Dijon-based manufacturing plant was actually closed in 2010. Its original ingredients were brown mustard seeds and verjuice. However, in 1856 Jean Naigeon of Dijon started using vinegar instead of verjuice, laying the groundwork for the mustards enormous success. Dijon mustard is commonly used as an ingredient for sauces or dressings, but works just as fine as accompaniment for sausages and other kind of meats.
You can pick up a jar over here.
American Yellow Mustard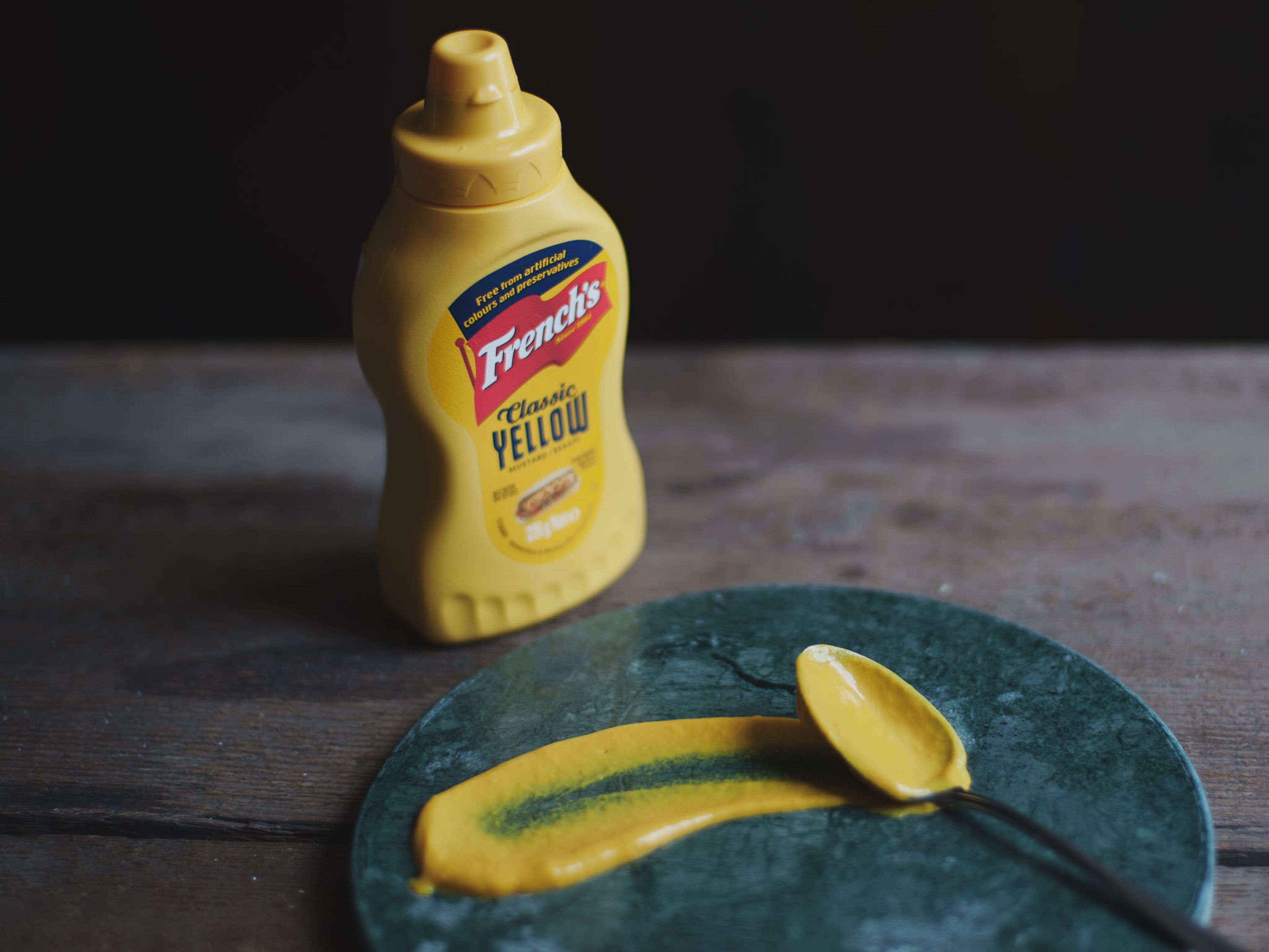 The American yellow mustard is – you might have guessed it already – especially popular in the US. It is considerably milder and sweeter than other mustard varieties. Its bright yellow color comes from the use of finely ground yellow mustard seeds and turmeric. It might not pack the punch of Dijon or English mustard, yet it still boasts a pronounced mustard flavor. Consider this your all-purpose day-to-day mustard and the go-to choice for hamburgers, hot dogs, barbeque sauces and marinades.
You can buy it here.
Coarse and Whole Grain Mustard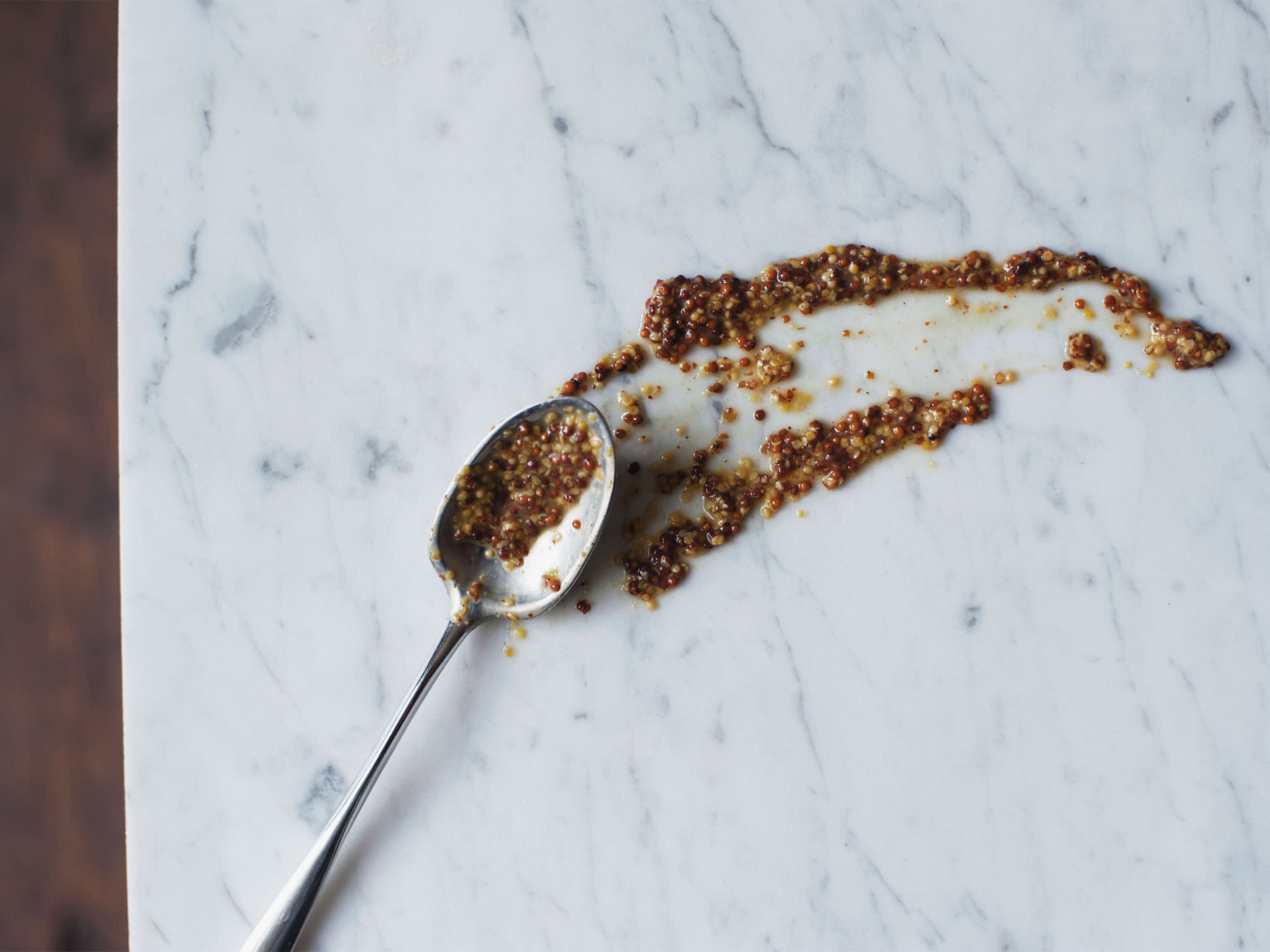 Coarse grind and whole grain mustard pair texture with deep flavor. They are made from brown and black mustard seeds, which are ground just enough to form a paste. They are available in a variety of different strengths, yet many of them tend to be on the hotter side. Both whole grain and course grind are great mustards to pair with cheese or barbeque, but also work quite well in dressings.
You can buy it here.
German Mustard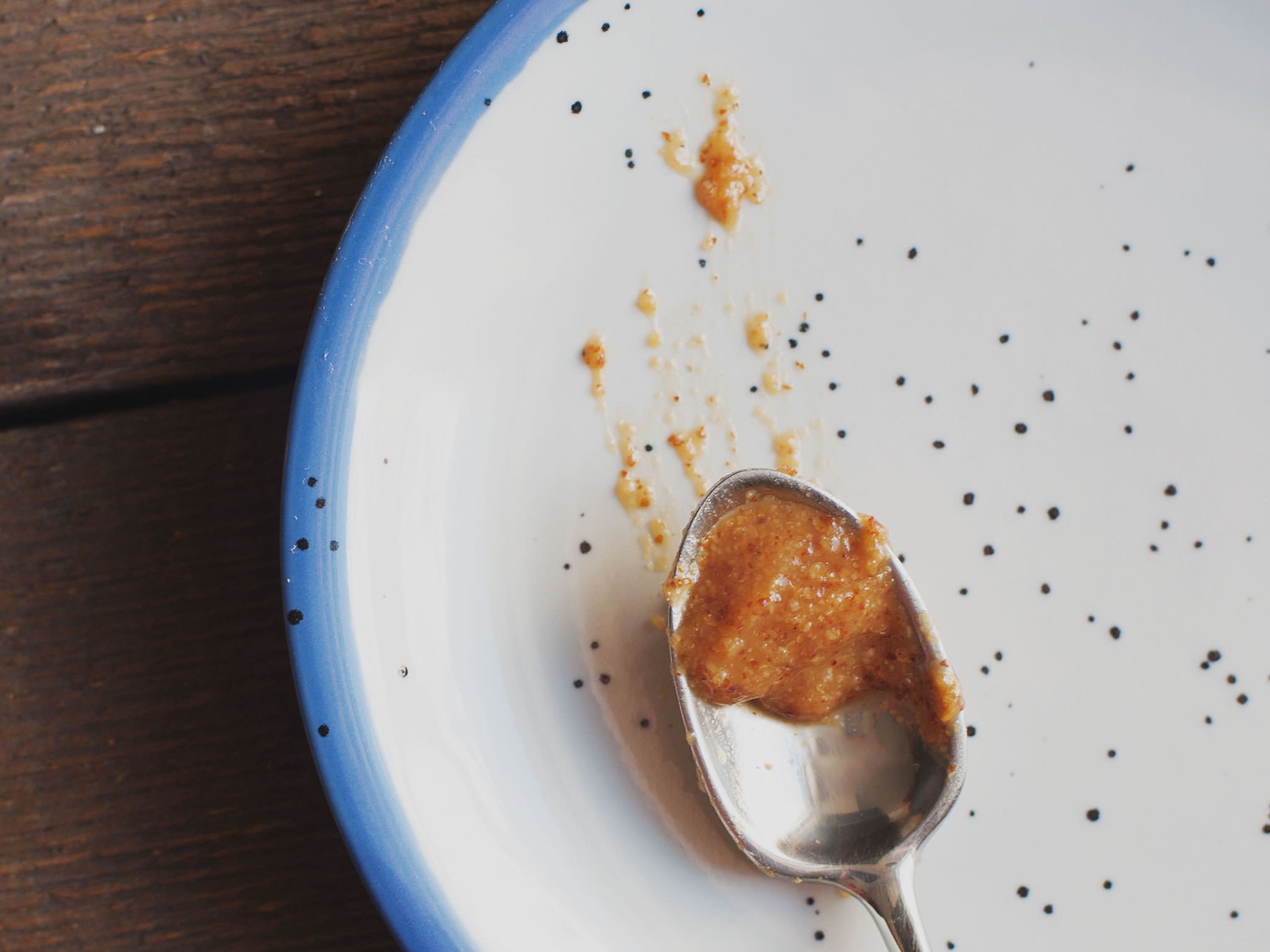 German mustard is by far the wurst kind of mustard – if you catch my drift. Germany may not count as many mustard varieties as it counts different kinds of sausages, yet there are more than just one mustard you need to be aware of. The most common one is the 'mittelscharfer Senf' or medium hot mustard in English. It works especially well with a bratwurst, wiener or German potato salad. The city of Düsseldorf is known for an especially hot variety called 'Düsseldorfer Mostert' also known as ABB (the initials of company founder Adam Bernhard Bergrath) and a Dijon-style mustard called Löwensenf. If you prefer your mustard especially mild and sweet, head down to Bavaria. Germany's most southern federal state is not only known for Oktoberfest, but also for its sweet mustard. It's the number one condiment to enjoy with Weißwurst and Leberkäse.
Buy sweet mustard here.
English Mustard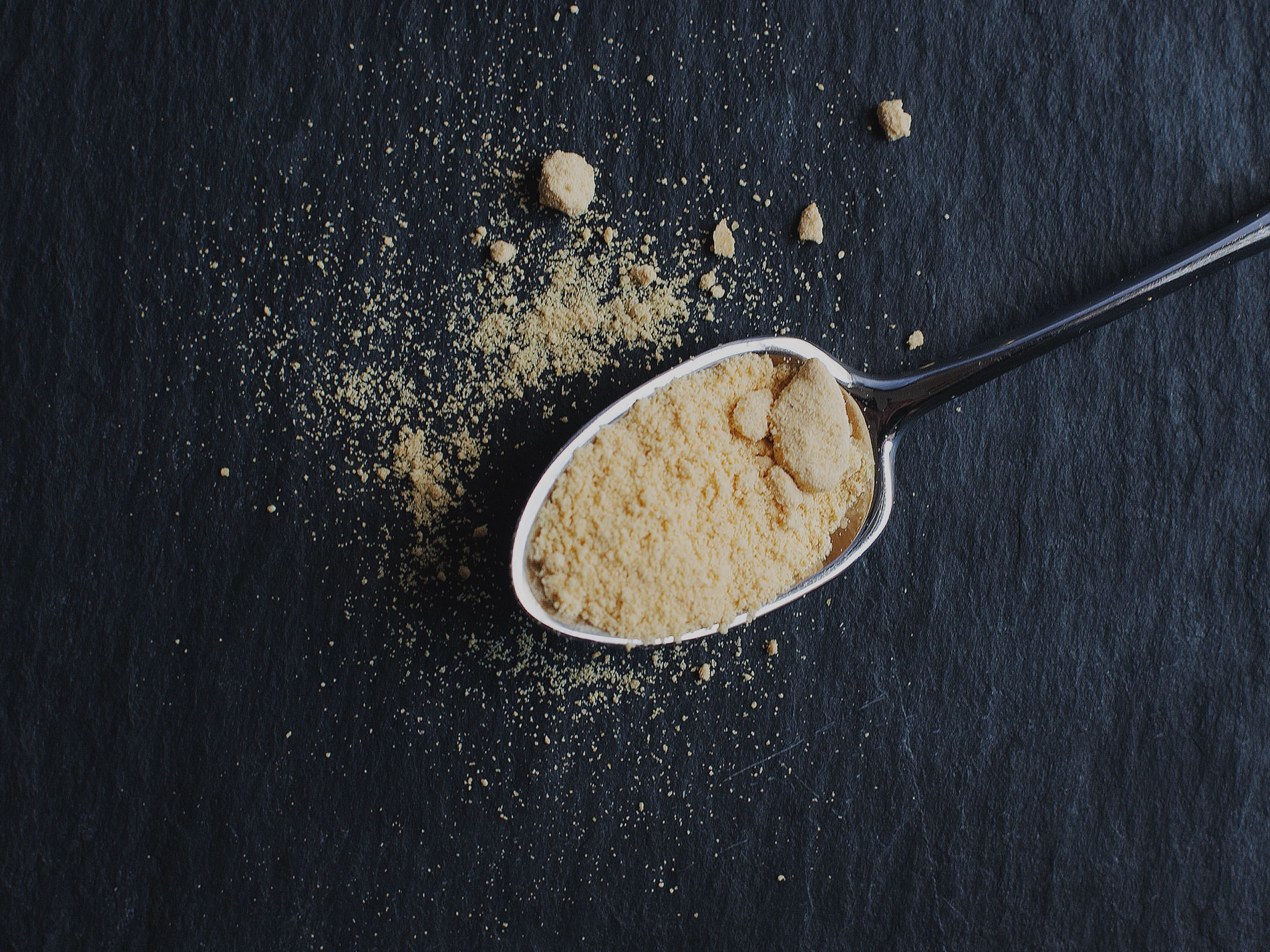 If you prefer your mustard hot, like blast-your-sinuses kind of hot, then English mustard might be the right choice for you. Like American mustard it sports the same bright yellow color but has way more bite. It is made of white and black mustard seeds and can sometimes contain additional spices. English mustard is available bottled, yet for maximum flavor and heat try to pick it up in powdered form and mix it prior to use.
Get it here.
Published on July 3, 2016
More delicious ideas for you