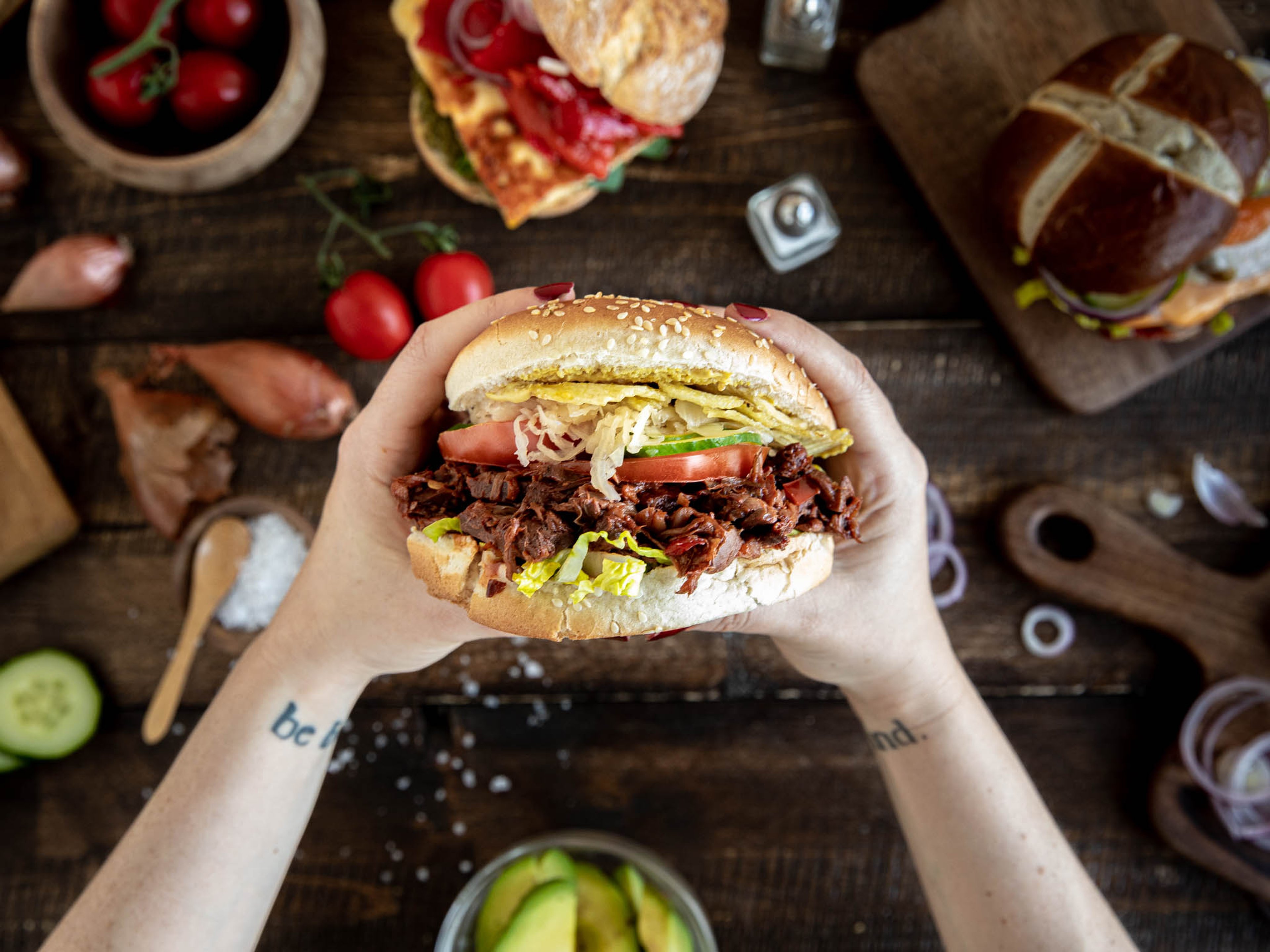 How to Make the Most Delicious Vegetarian Burgers
Veggie burgers that even meat lovers will want to eat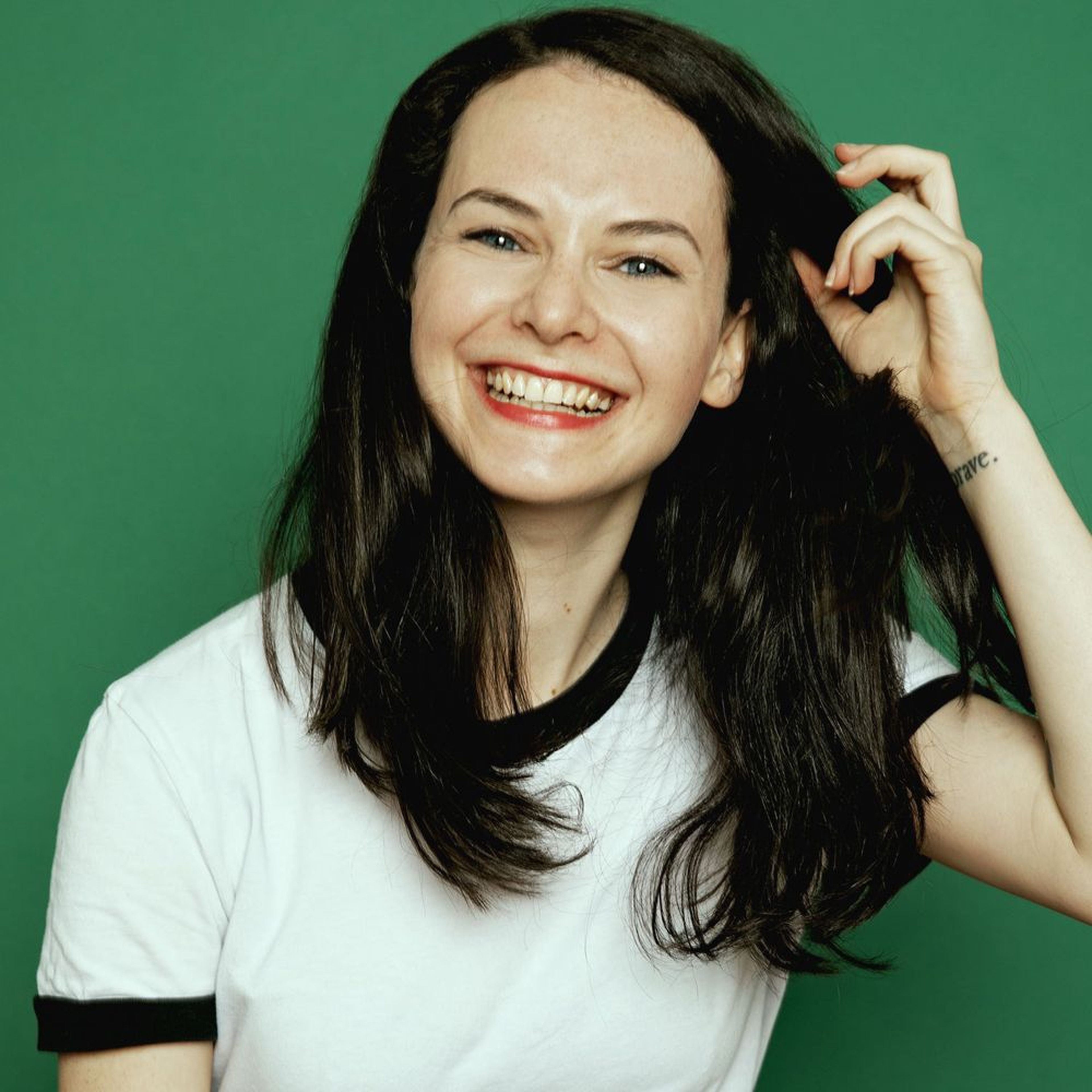 Let's talk vegetarian burgers today. Yes, I'm afraid I know what you're thinking. If you usually eat meat, it can be hard to imagine how veggies in a burger bun could be as filling and satisfying as a regular burger. And let's not even get started on vegan burgers, because once the cheese is gone too... What's left then? Two tomato slices?

But seriously now: Even though not all meat eaters think about vegetarian burgers this way, some misconceptions do still exist – maybe the result of bad experiences, like trying a vegetarian burger and being disappointed by a bland or dry patty, for example. Unfortunately, just like regular burgers, sometimes vegetarian burgers can also be a let-down. That's no reason to stay away from them forever, though, because a vegetarian burger can still be the best thing to serve on your next BBQ.

Here's a step-by-step guide on how to make perfect vegetarian (and vegan) burgers. With a balanced combination of different textures and packed with flavor, these recipes will prove that meat isn't decisive when it comes to a proper burger. Whether you prefer spicy food, don't like tofu, or love lots of cheese on your burger – today, everyone will find their perfect vegetarian burger match!
Our vegetarian burger menu – step by step
Step 1: The bun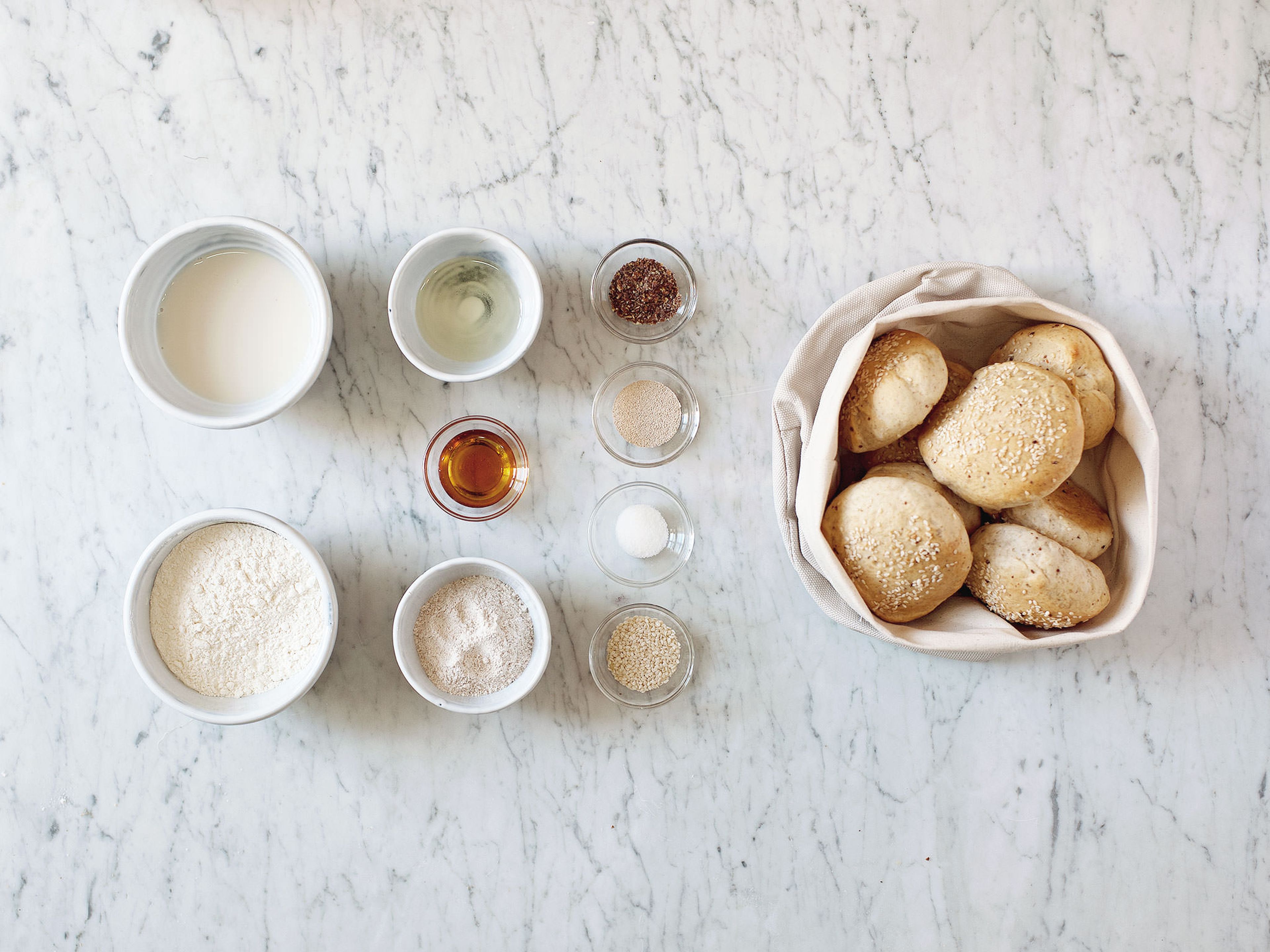 The bun is more than just the top and bottom of your burger—it's the foundation you'll build on. A bun significantly determines the general texture of your burger as it's the first thing you bite into. If you prefer a soft bun, go for brioche. If you'd rather have a crunchy burger, choose a ciabatta bun. My favorite ones are pretzel rolls: They are soft, but still have some bite and extra salt to add.

Get your burger started with one of these buns: classic soft burger bun, vegan burger buns, whole grain bun, pretzel roll, ciabatta bun, brioche bun, low carb bun, danske boller (Danish breakfast bun).
Step 2: The patty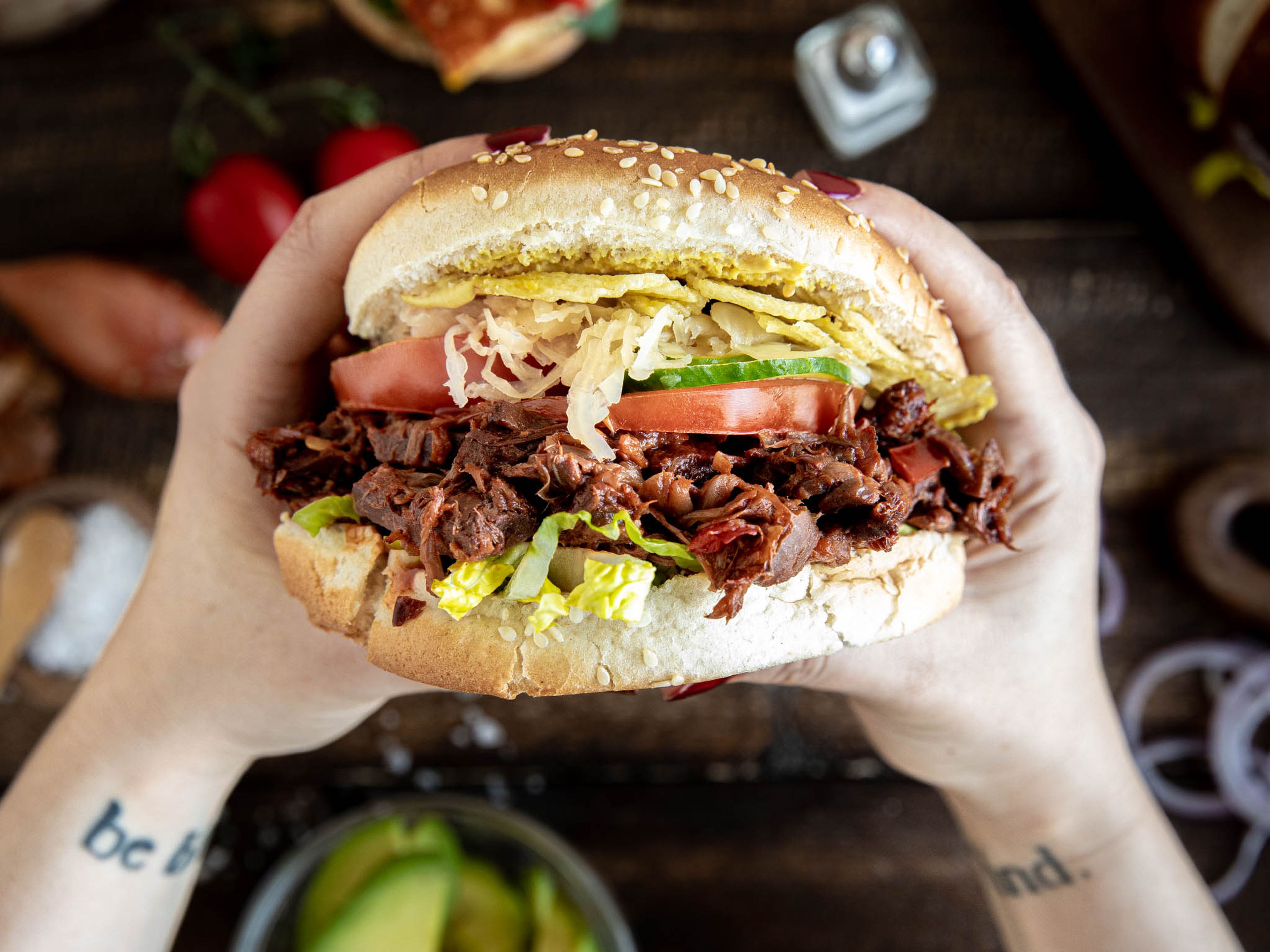 The patty is the heart of your burger. And the fact that you're not using meat doesn't mean you have to settle for some cucumber slices. Instead, you can choose from a wide spectrum of meatless alternatives made of vegetables, soy, seitan, and more. They range from a tender (e.g., veggie patties) to a more chunky and fibrous (e.g., jackfruit) texture.

Choose from: chickpea patty, kidney bean patty, quinoa patty, tofu, halloumi, green grain patty, portobello mushroom, jackfruit burger patty, and more!
Step 3: The fresh veggies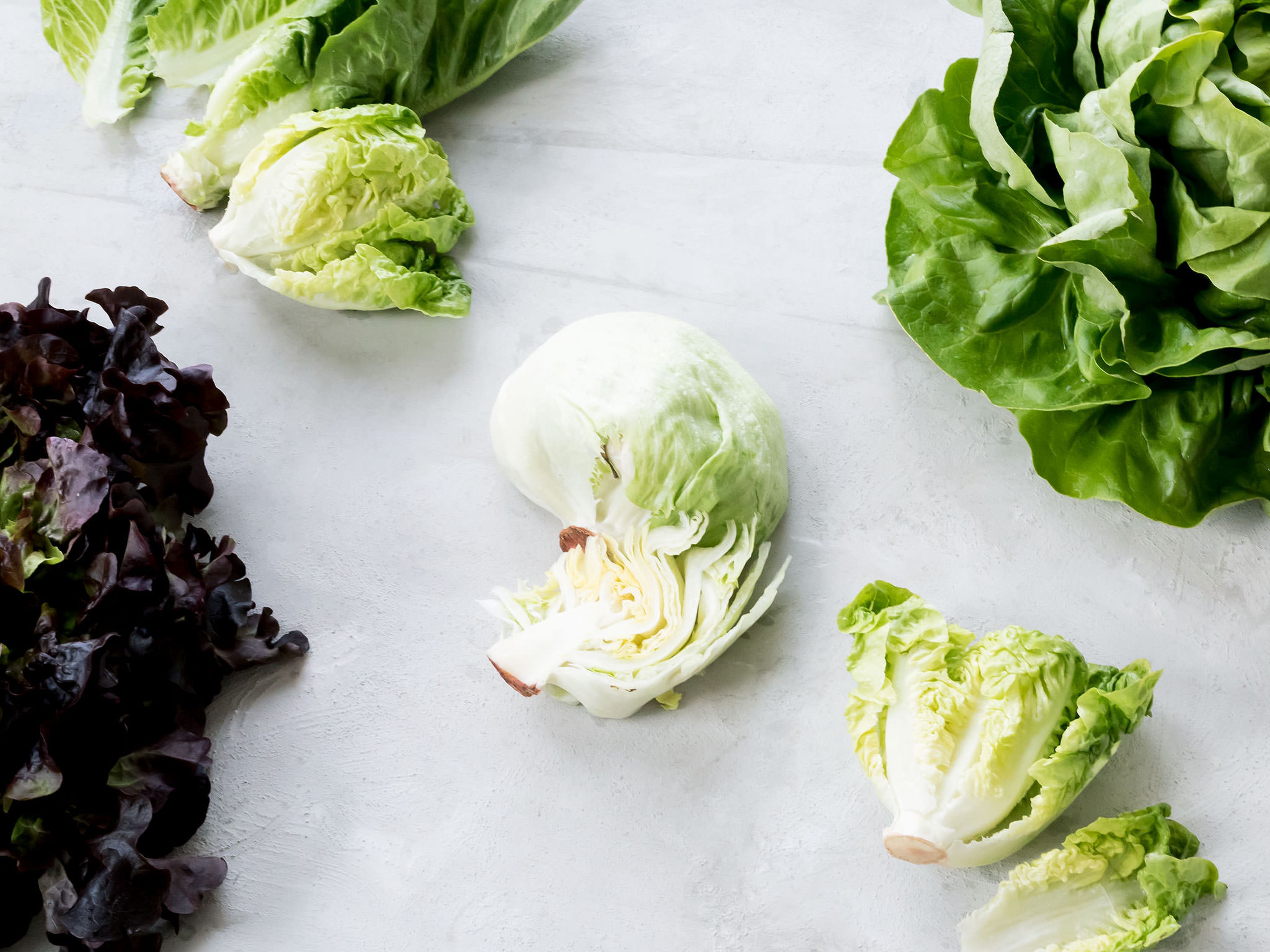 Fresh vegetables can make your burger juicier or crunchier—personally, I like a combination of both. Begin with a salad bed where your patty can nestle in: From crunchy iceberg and soft leaf lettuce to peppery arugula, there's no salad that would be a bad choice for a burger. We bet you'll find your favorite in our extensive salad guide!

Top your burger with: cucumber, tomatoes, onions, bell pepper, avocado, zucchini, grilled vegetables, etc.
Step 4: The cheese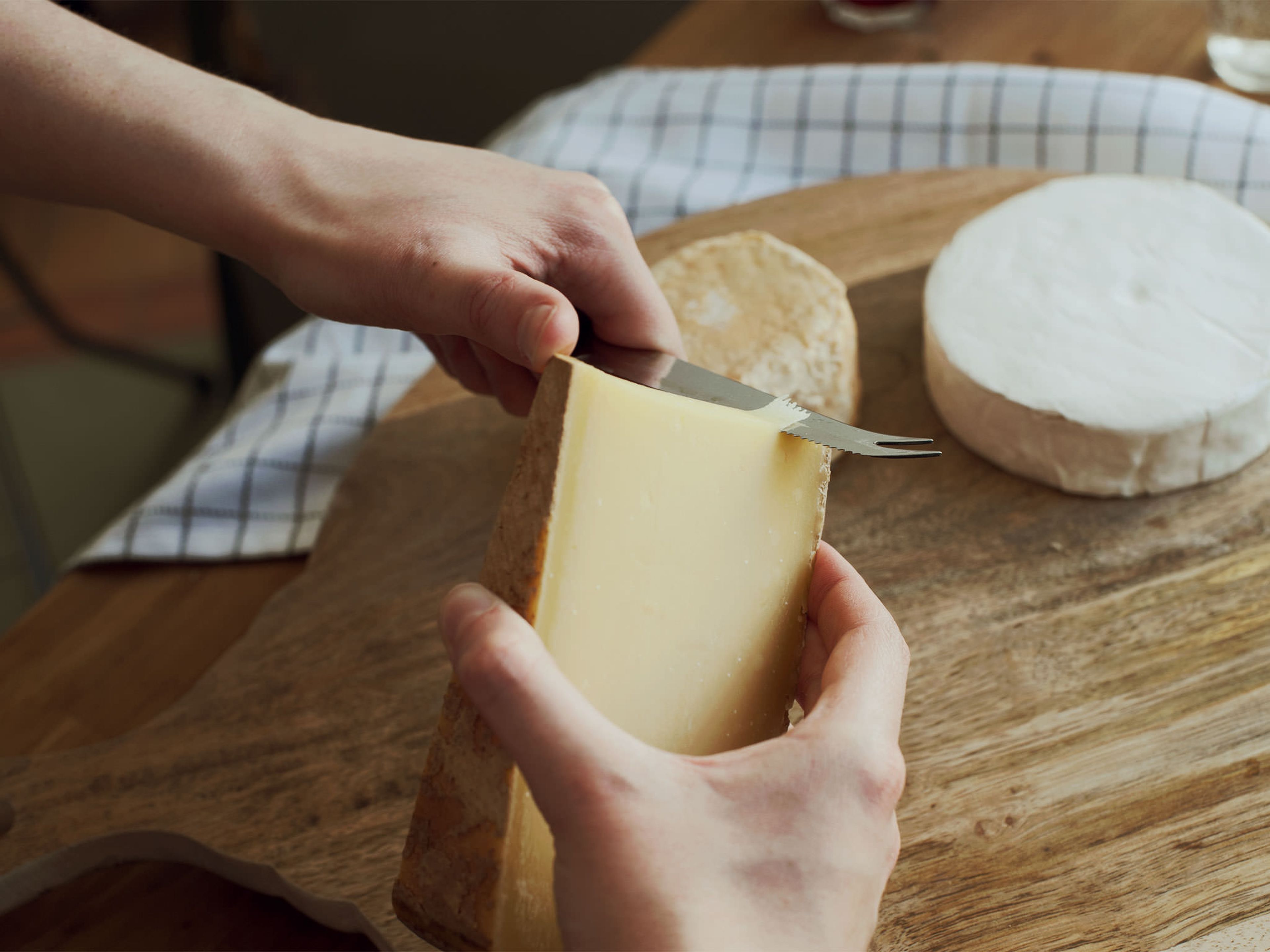 The perfect burger cheese is certainly a hot discussion topic, not only among vegetarians. I don't eat cheese myself, but I can tell you that a burger also gets along pretty well without any cheese at all. The creaminess then comes from a well selected range of sauces.

Here are some of the favorite burger cheeses from the Kitchen Stories editorial team: cheddar, Gruyère, blue cheese, mozzarella, smoky Gouda, Grana Padano, and provolone. The team's guilty pleasure is the incredibly melty American cheese.

Step 5: The sauces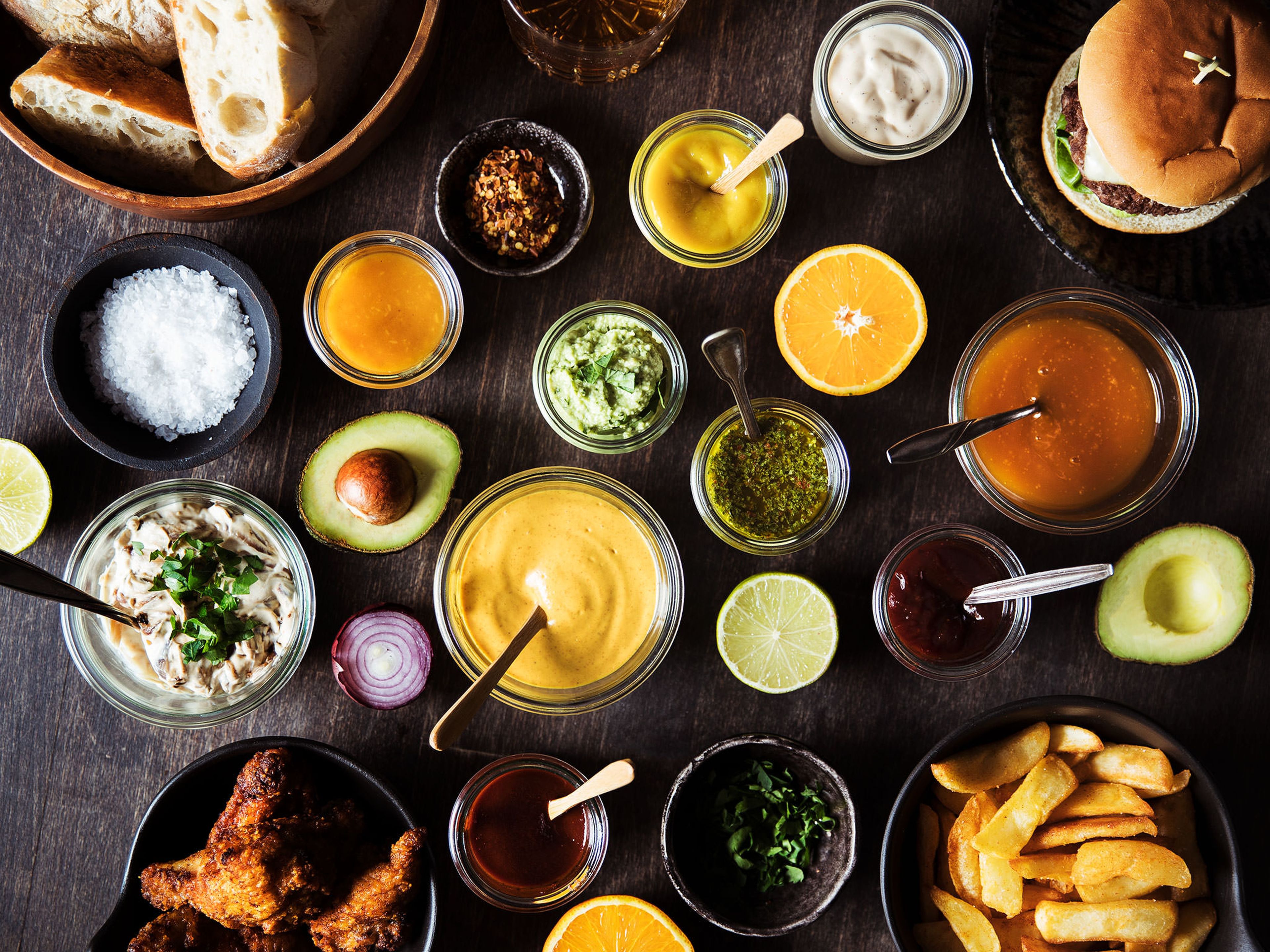 So far we've got the bun, the patty, the cheese, and the fresh vegetables. What's missing? Correct, it's the sauces! Maybe you want to try something new or you love the classic combination of ketchup and mayonnaise—for my taste, mustard is also a must-have. Sauces complete your burger and highlight its 'culinary statement'. As a suggestion, if you're going in a Mediterranean direction, it might make sense to skip ketchup and mayonnaise altogether and use some pesto instead!

How about a combination of: ketchup, mayonnaise, mustard, aioli, spicy ketchup, peanut sauce, pesto, chutney, chimichurri...
Step 6: The extras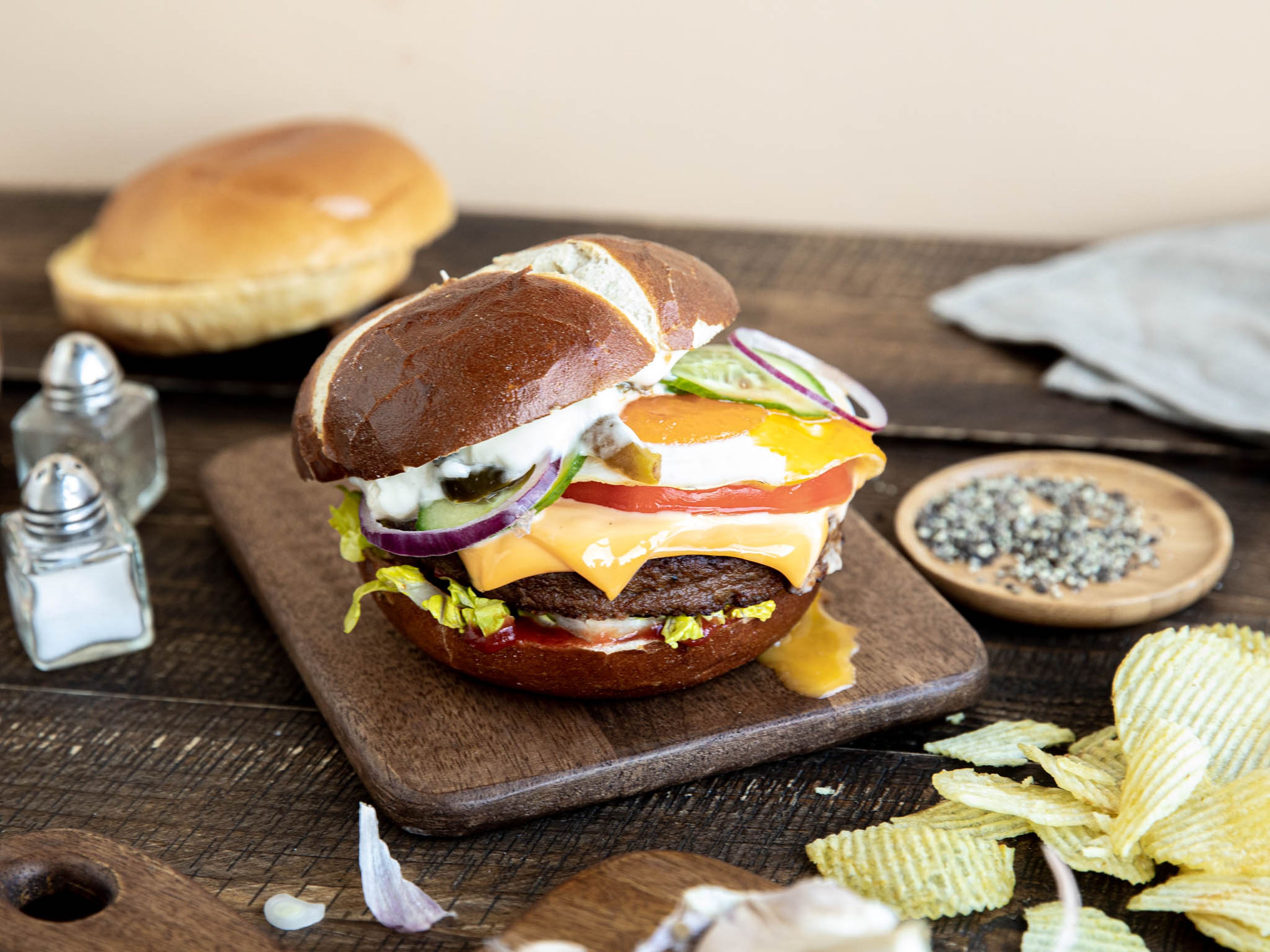 Last but not least, it's time for the final touch. This step is optional, but it can actually make all the difference. With one or several extra ingredients you can refine your burger and bring in spiciness, give it an extra crunch, or make it even juicier and fresher.

Try out some of these: jalapeños, kimchi, sauerkraut, sprouts, herbs, or potato and beet chips.

Seven vegetarian burgers to try now
Overwhelmed by all the possibilities? We got you covered and have 7 of our favorite vegetarian burger recipes right here for you to start right away!
Halloumi burger with honey mustard sauce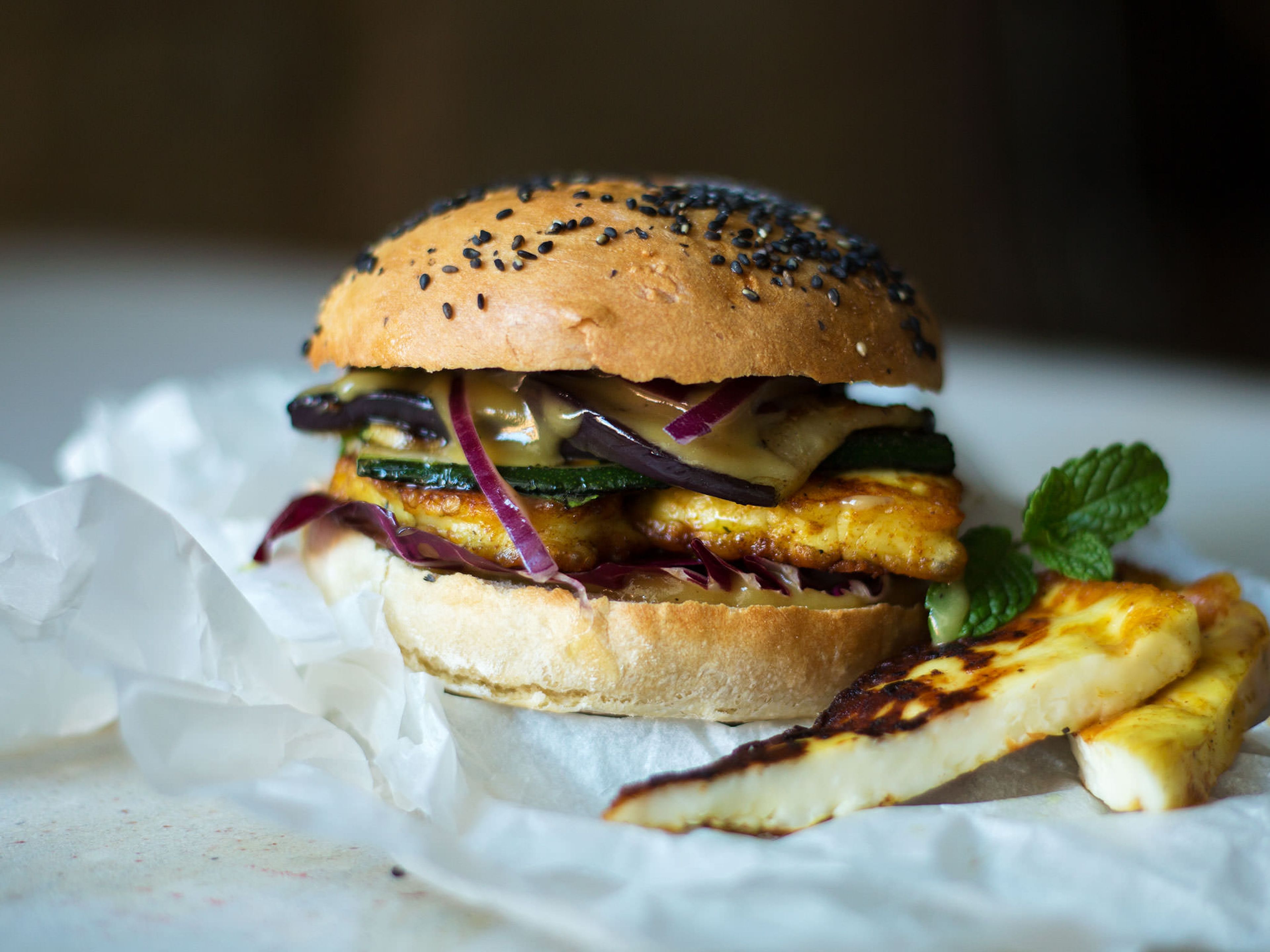 → Go to recipe
Portobello burger with mozzarella and pesto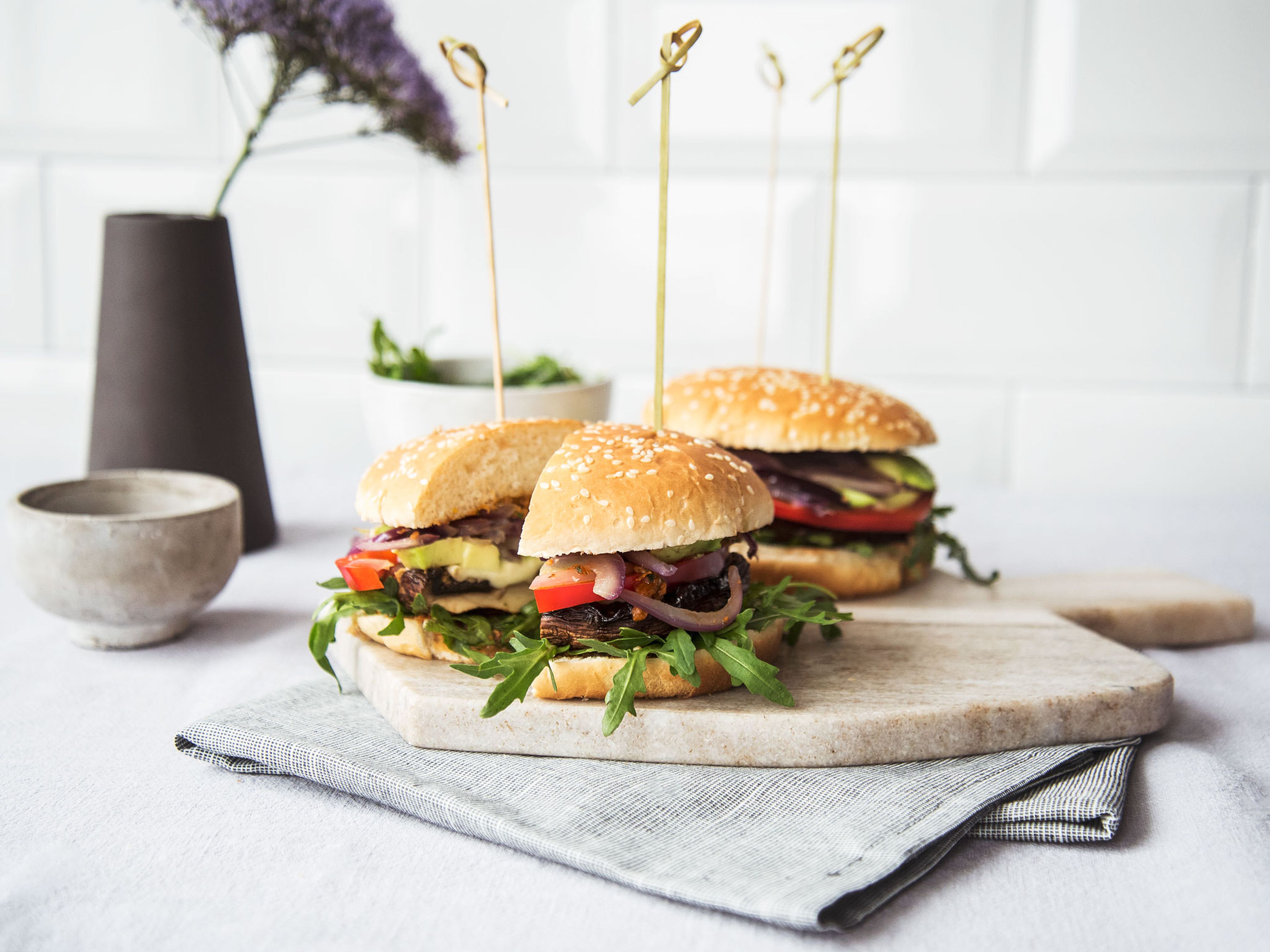 → Go to recipe
Spicy chickpea burger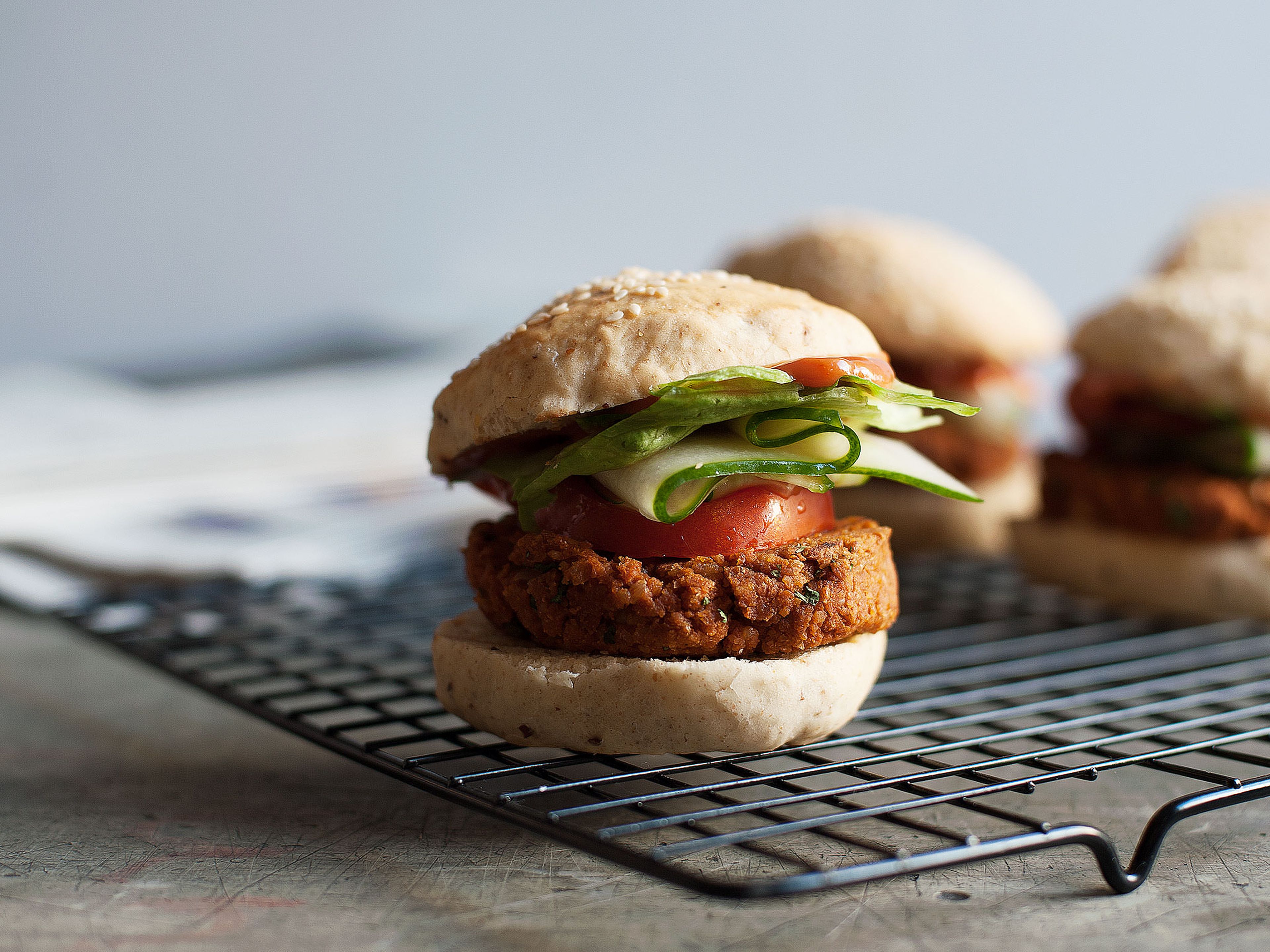 → Go to recipe
Pulled BBQ jackfruit burger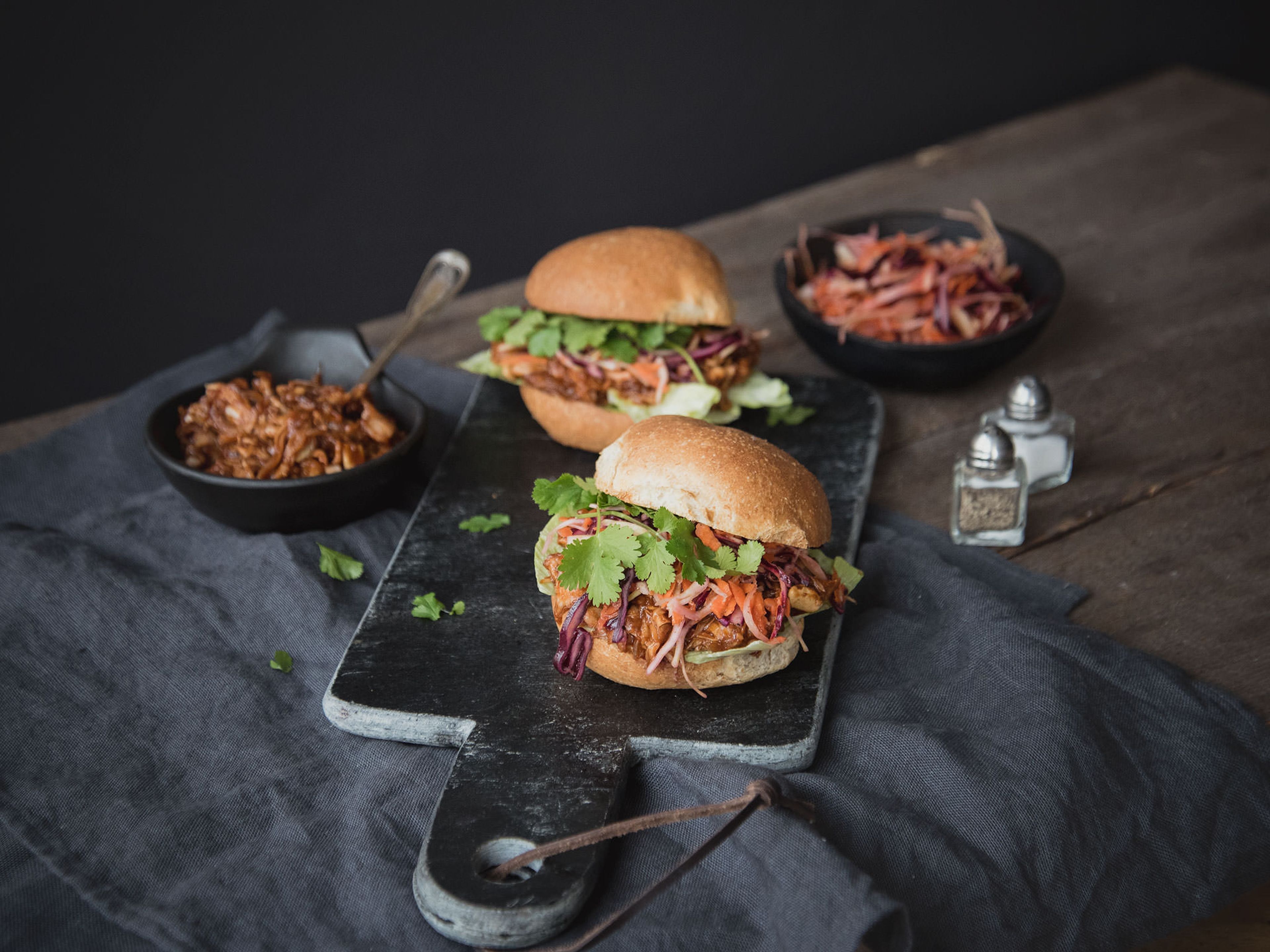 → Go to recipe
Epic quinoa veggie burgers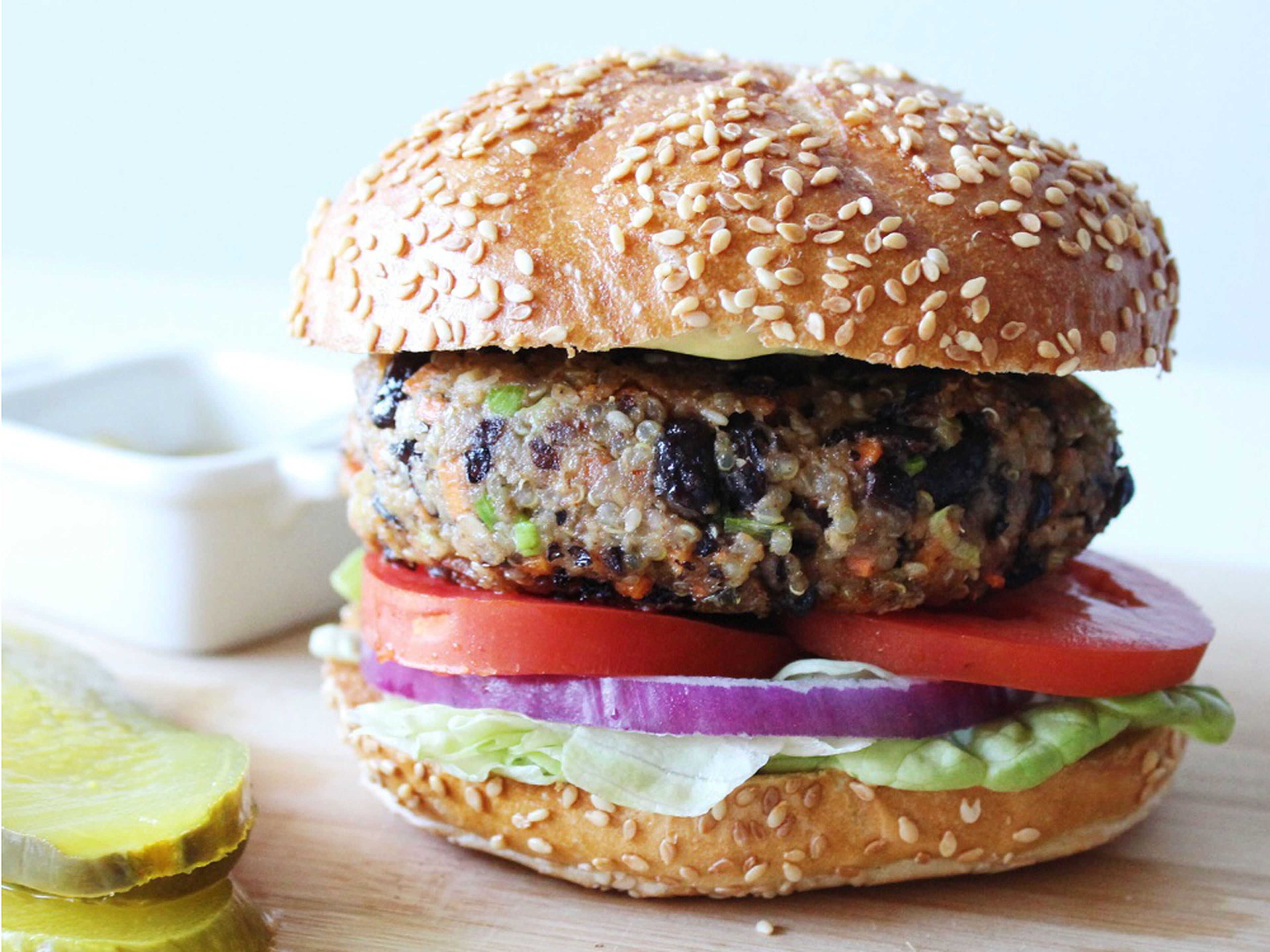 → Go to recipe
Vegan Sloppy Joe burger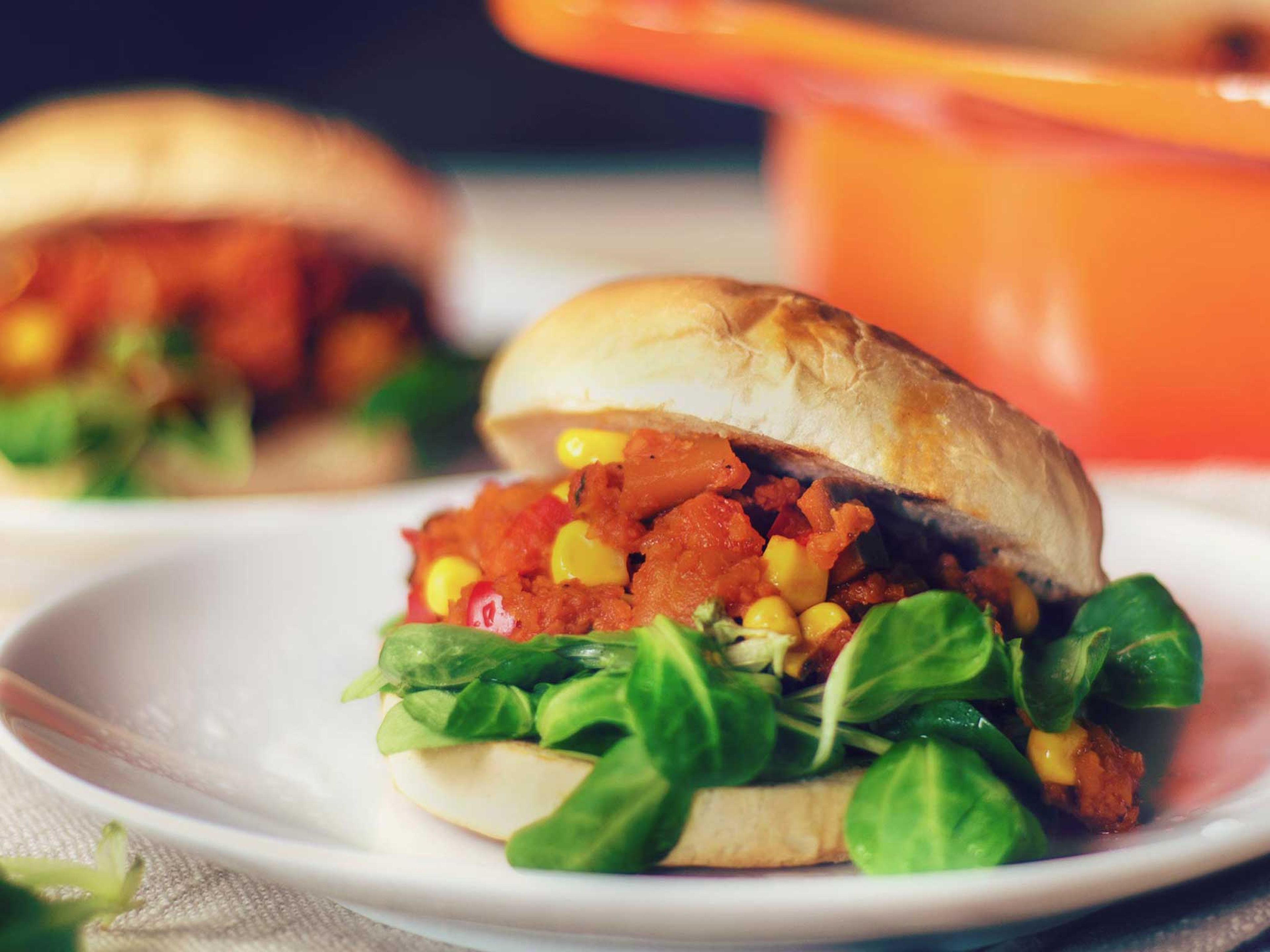 → Go to recipe
Vegetarian nacho burger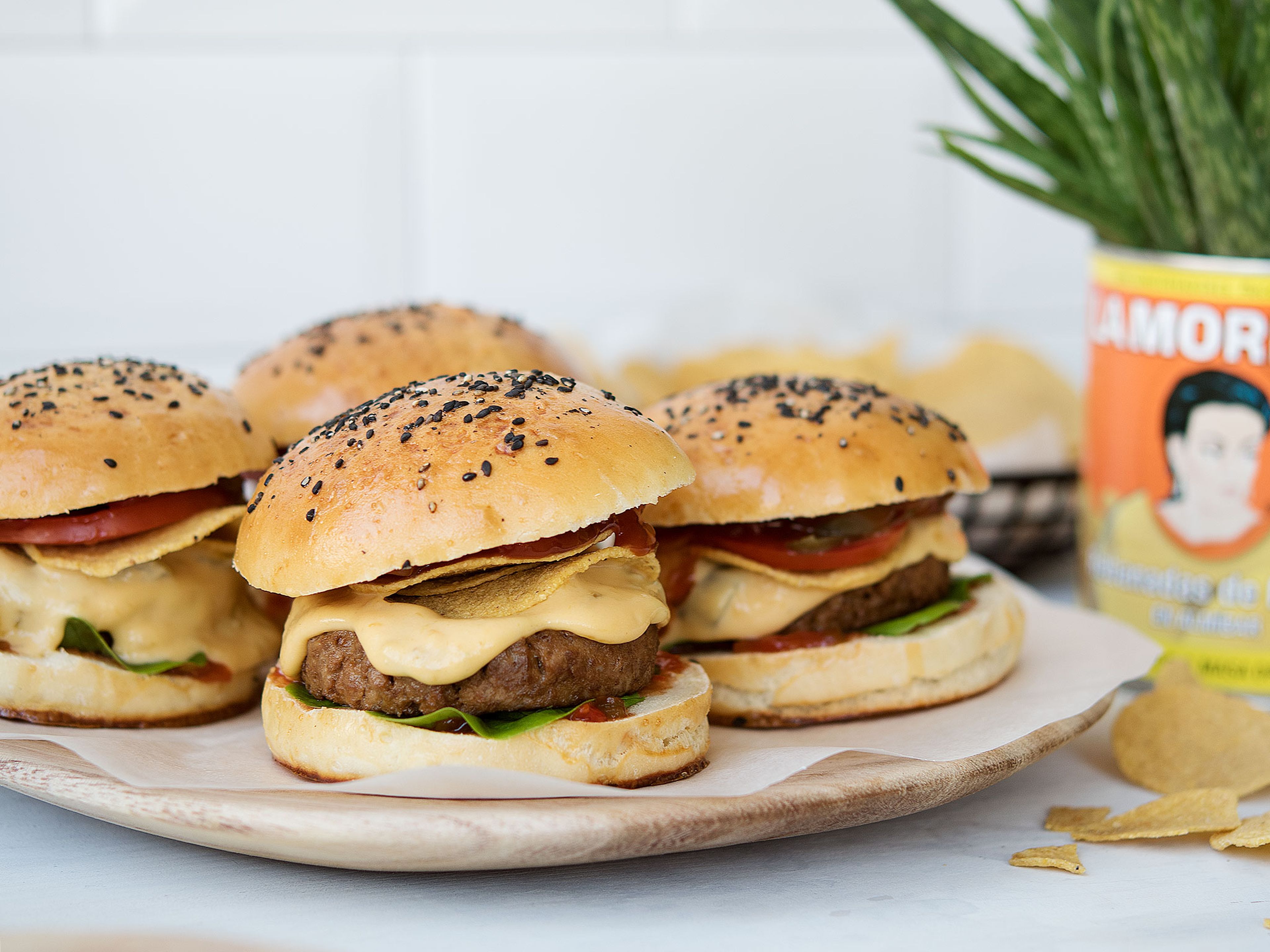 → Go to recipe
Published on June 9, 2019
More delicious ideas for you