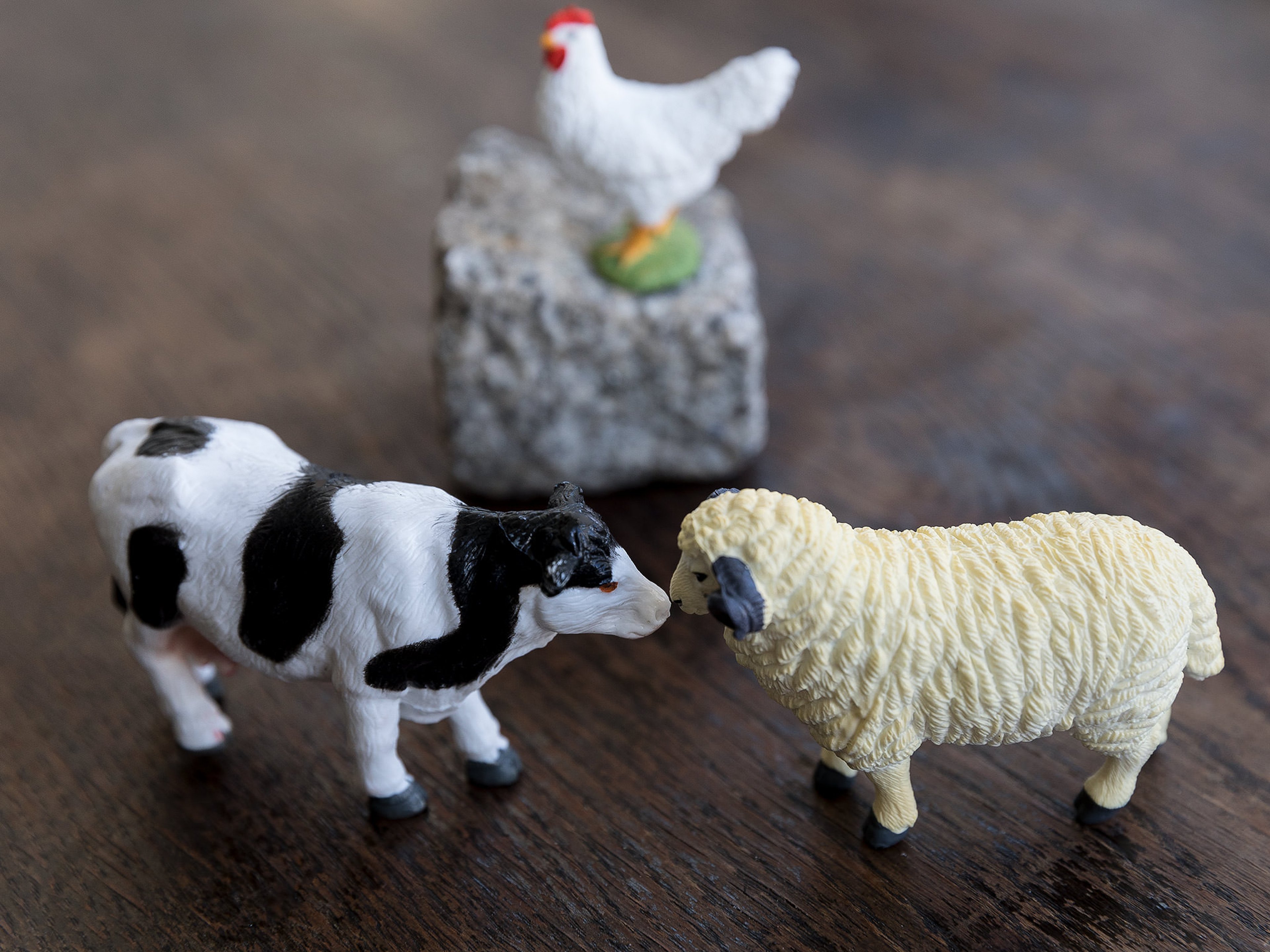 The Only Guide to Meat You'll Ever Need
Meet your meats and become a more versatile home cook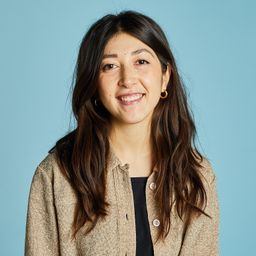 I consider meat a definite luxury, something I buy and cook occasionally—maybe once a week, but not every day. Quality meat isn't cheap and while there are a few go-to cuts that I'm familiar with, I often rely on recipes to tell me exactly which cuts to use for certain dishes and rarely try to find cheaper or more accessible substitutes.
While my follow-the-words-exactly approach takes the pressure off and works the majority of the time, it's by no means foolproof. I've lost count of the number of times I've made my way to two or three shops in search of beef short ribs—only to head home empty-handed and make a quick pasta for dinner instead. So, instead of living in frustration and fear any longer, I'm going to be my own hero (and maybe even yours, too) and break down the most common meat cuts you'll find in the butcher shop, their best uses, and appropriate substitutes.
Pork belly or ham hock? Lamb flank or lamb shoulder? Let's learn the ins-and-outs, shall we? Becoming a more versatile home cook is within your grasp…
Common Poultry Cuts in the United States
It's true that in the US, you can buy a myriad of chicken cuts, but the following are the 6 standard cuts and variations you should be most familiar with.
Whole chickens
The whole roasted chicken is a thing of beauty. With crisp skin and juicy meat, it's a simple centerpiece for both special occasions and casual weeknight dinners. When buying a whole chicken, you can be assured that you'll be getting meat, bones, skin, and maybe some extras as well. You can buy them fresh or frozen, with or without giblets, and in a variety of different weights and sizes. Breaking them down yourself is simple but you can also find whole chickens quartered or in 8 pieces that are useful and time-saving for things like fried or braised chicken.
Breasts
A beloved white meat, chicken breasts are a go-to, easy weeknight dinner protein. The boneless and skinless breasts are relatively quick to cook, low in fat, and serve as a blank slate for any and all spices or techniques you might want to try. Cut them up into bite-sized pieces for satays or pastas, pound and bread them, poach them, or shred them—it's hard to go wrong! Bone-in, skin-on chicken breasts are great for grilling, searing, and roasting, as they take longer to cook than your average boneless chicken breast and the rendered fat will prevent the meat from drying out.
Legs
Whole chicken legs are made for the grill or to be roasted to crunchy-skinned perfection. They're made up of both the drumstick and the thigh but can easily be separated and cooked as desired. Usually an inexpensive cut, they have lots of fat and flavor.
Thighs
My favorite cut, chicken thighs are tasty morsels of dark meat that can be bought boneless and skinless or bone-in, skin-on. They're fattier and therefore more flavorful than the leaner white meat breasts (they also won't dry out as easily), and their relatively small size gives them plenty of versatility. Crisp them up and give them a garlicky glaze, roast them with veggies for a simple sheet pan or skillet meal, grill them up, or take it slow and braise them.
Drumsticks
Similar in fat and flavor to the thighs, you'll find drumsticks to be cheap, easy to cook, and quite fun to eat—no fork and knife needed! Sold bone-in, skin-on, you can cook them in similar ways to both the whole legs or thighs. Drumsticks are best when roasted or baked, grilled, or slow cooked in dishes like curries and stews.
Wings
A favorite bar and snack food, chicken wings hardly need an introduction. They're cheap and can take on nearly any flavor and technique you can think of. Bread and fry, then toss them in a spicy hot sauce? Grill and baste them with a sticky soy or BBQ glaze? Toss with peppery lemon marinade and bake? Check, check, and check. There's not much meat on these bones, so make more than you think—these little guys always go quickly.
Common Beef, Pork, and Lamb Cuts in the United States
It would be nearly impossible to cover each cut in the dizzying number of different beef, pork, and lamb cuts you can find in your local grocery store or butcher shop—so we're not even going to try. However, we will equip with you the most important characteristics of major, so-called "primal" cut regions, going more in-depth for some of the most popular cuts and their best uses. After reading this guide, you'll be better equipped to ask questions, seek out information from a butcher, and get the cuts that best suit the dishes you have in mind.
Beef Cuts
Chuck
The largest primal cut region, chuck cuts are usually quite tough and full of connective tissue, best suited for long, slow cooking methods like braising or stewing: Think pot roasts, chuck short ribs, shoulder roasts, and country-style ribs. However, there are a few chuck region cuts that are more tender and better suited for grilling, broiling, or pan frying: the ranch steak, petite tender medallions, flatiron steak, top blade steak, Denver steak, and chuck eye steaks. These chuck eye steaks (also called chuck filets or chuck rolls) are some of the most popular cuts used to make ground beef in the US because of their ideal meat-to-fat ratio.
For a bone-in pot roast to die for, use a chuck blade roast, or go boneless with a chuck eye roast. For a more economical version of the coveted (and pricey) filet mignon, opt instead for petite tender medallions, which are still quite tender and suitable for grilling, broiling, or pan frying.
Brisket
When you think of brisket, barbecue should come to mind. With thick grains that yield when cooked low and slow, brisket is best suited for smoking, barbecuing, or braising. Always look for a well-marbled piece (ie. striped with some fat), as lean briskets tend to get dry.
Shank
An extremely tough cut, and not incredibly popular in the US, shank cuts can come from either the front or rear legs and are most suited to braising and flavoring soups, stews, and stocks. But don't get down them, as they can be stars when prepared correctly. Taking center stage in dishes like ossobuco (traditionally made with veal shank), the crosswise cut gives access to bone, marrow, and lots of connective tissues that break down with slow cooking and add a full, satisfying beef flavor.
Rib
Arguably the most flavorful, well-marbled cuts come from this region, located on the upper-middle back of cattle. The prime cuts that you'll (want to) run into most often are the bone-in or boneless ribeye roasts and bone-in or boneless ribeye steaks. Often reserved for special occasions due to its high price, you might also know the ribeye roast by one of its other names: prime rib, standing rib roast, Delmonico roast, Newport roast, or ribeye pot roast. No matter what you call it, it's a succulent piece of meat that's best roasted with dry heat and served medium to medium-rare.
If you've ever been to a steakhouse, chances are you've come across a ribeye steak or two. Richly marbled and perfectly suited to the grill, these are thick steaks that make a meal all on their own. Bone-in ribeyes are also called cowboy steaks, whereas boneless ribeyes might be referred to as Delmonico steaks, fillet steaks, Scotch fillets, or beef entrecôte. The steaks are best prepared simply and eaten right off the grill or out of the pan!
Plate
Below the rib cuts comes the plate, another area known for cheap, tough, but flavorful cuts with plenty of fat and connective tissue. In the UK, the plate is usually considered part of the brisket. Most of the meat from the plate is used for ground beef, but the short ribs (also known as barbecue ribs, beef ribs, crosscut ribs, kosher ribs, or braising ribs) are kept, cut either parallel to the bone (English or long bone cut) or across the bones (flanked- or Korean-style). Cuts from this region are best when braised, stewed, or even sous-vide to help the connective tissues break down and make the meat more tender.
Flank
Behind the plate and under the short loin you'll find the flank. It's mostly made up of meat used for ground beef, but along the side you'll find the skirt and flank steaks—amazingly versatile yet still somewhat under-the-radar cuts. There are two types of skirt steaks (also called fajita meat, fajita steak, Philadelphia steak, or diaphragm), the outside skirt, and inside skirt. While the larger inside skirt is what you will usually find in the grocery store or butcher shop, the outside skirt (also known as the hanger steak) is actually the original fajita steak—it's more tender and has better marbling. Whichever one you end up with, grill these steaks over high heat just to medium (they can be tough and overly chewy when overcooked) and slice them across the grain to serve.
And now to introduce my personal favorite: the flank steak. Also called a London broil (not to be confused with top round roasts, which are also sometimes called London broils) or jiffy steak, flank steaks are flat, thin, boneless, and both lean and extremely flavorful. The muscle is quite coarse, so you need to thinly slice the meat across the grain in order to take full advantage of this cut. My preference is to grill it simply to medium, but you can also thinly slice it raw and use it in stir-fries, broil it, or even braise it.
Short loin
Known for tender cuts like the giant porterhouse steak, T-bone steak, petite roast and fillet, and strip steak, the muscles found in the short loin (usually lumped in with the sirloin in the UK) aren't responsible for movement—hence the bounty of tender cuts. Usually vying for your order alongside the prime rib at classic steakhouses, the porterhouse is actually two steaks in one. There's the well-marbled strip steak on one side, and the tender filet mignon on the other, making this a pricey cut whether you get it from your butcher or at a restaurant.
The T-bone steak is similar to the porterhouse, featuring a slightly smaller piece of tenderloin, but even better marbled strip steak. Grill or pan fry and broil these steaks and you'll be in beefy bliss.
Cut off the bone or left bone-in, the strip steak (also called the club steak, Kansas City steak, New York strip, or Ambassador steak) makes up the larger half of both the porterhouse and T-bone steak. For any recipe calling for a T-bone, porterhouse, or even a ribeye steak, you can spend a little less money and opt for the strip steak instead.
Tenderloin
Settled between the short loin and the sirloin, the tenderloin sits underneath the ribs right next to the backbone and does very, very little to assist in any movement—making it the most tender (and often, most expensive) cut of beef. Usually found in three different variations, all are best prepared grilled, pan fried, roasted, or broiled.
Tenderloin steaks are also known as filet mignon (or fillet steak), chateaubriand, or tournedos while tenderloin roasts are also referred to as filet mignon roasts, chateaubriand, and full tenderloin toasts. If working with a whole, untrimmed tenderloin roast, always remove the long thin muscle attached on the side of the roast (called the chain) and save it for another use (like a stir-fry), as it will cook much more quickly than the roast itself.
Top and bottom sirloin
The sirloin is the area above the flank, surrounding the tenderloin, and is usually broken up into top sirloin and bottom sirloin. The cuts found in the top sirloin, while not nearly as tender as the short loin, are more tender than the cuts found in the bottom sirloin, but both the bottom and top sirloin cuts are relatively lean.
The top sirloin petite roast is more economical than other roasts but yields the same succulent flavor and texture. Sliced into petite filets, this cut can be great for grilling with a simple or bold marinade or rub.
The tri-tip roast or steak comes from the bottom sirloin and is another common cut that's cheap, lean, and tender. Also known as the bottom sirloin roast, triangle roast, or Santa Maria steaks (when sliced across the grain into steaks), you can grill, broil, roast, or stir-fry with this cut.
Round
Lastly, we've reached the roast. Making up about 20% of the total meat mass from a cow, the round cuts are lean but quite tough, with lots of connective tissue that's best broken down by exposure to slow, wet cooking methods like braising. But be careful not to overcook these cuts, as they can easily get dry and tough.
Top round roasts and steaks are more tender than their neighboring bottom round roasts and steaks. Treat them with care and roast them low and slow for several hours for the best outcome or, when using them as steaks, marinate them for at least a day before cooking them to medium.
The most common cut is the eye of round roast and steak, also called the round eye pot roast. Lean and relatively inexpensive, it's often used for things like roast beef because of its low fat content is at its prime when served just medium-rare.
Pork cuts
Pork shoulder
The pork shoulder, also confusingly called a pork butt or Boston butt, is a tough cut that's an ideal candidate for braising, stewing, roasting, or making into sausage or ground pork. Similar to a beef brisket, pork shoulder is a staple of barbecue—most often used for pulled pork. It's versatile and easy to cook but can require a, pardon the pun, big chunk of time to break down the connective tissues and make the meat totally tender and juicy. If you have a slow or pressure cooker, the pork shoulder is a perfect cut to dig it out of the cupboard for.
Above the pork shoulder (as well as above the loin) is a thick layer of fat called the clear plate or fatback which is used to make lard, salt pork, or as an extra bit of added fat in sausages or ground pork.
Picnic ham
Below the pork shoulder, you'll find the picnic ham—sometimes also referred to just as picnic or picnic shoulder. Often sold bone-in, it's tough and fatty just like the pork shoulder, but does best wet braised or smoked in order to render the fat. It can also be cured on the bone and enjoyed in a fashion similar to the more traditional ham that comes from the back legs of the pig.
Head
Made up of the snout, ears, and jowls, you can sometimes find these cuts individually or get them together as a half or whole head. Italian guanciale is made of cured pork jowl, and the snouts are often found in soups in the Southern United States and Mexico. The ears—popular all over the world—are finest when enjoyed fried crisp, grilled, or pickled. Maybe these cuts aren't on regular rotation in your home kitchen, but you'll never know what you're missing if you never give it a chance! Offal is having its own renaissance on restaurant menus and is there for the trying. If you want to know a little more, see our guide to offal for beginners.
Loin
From the upper back of the pig, loins contain many of the most popular pork cuts from pork chops to baby back ribs, center loin roasts to the coveted, practically fat-free tenderloin. One of the biggest cuts from the loin is, unsurprisingly, the pork loin roast. It's a pretty lean cut, with just a bit of fat, and is best slow-roasted in the oven or on the grill. It also takes well to rubs and marinades and can stand-in for boneless pork chops in a pinch.
Pork chops can be cut thick or thin, left bone-in or made boneless. Best grilled or broiled at high heat, avoid overcooking them as they can have the tendency to get dry.
Another lean cut that can easily dry out—but when done right is delectable—is the tenderloin. Don't confuse the loin with the tenderloin, as the tenderloin is much smaller and more suited to quick roasting, grilling, and stir-frying. Cook it whole or slice it up, it's a fitting meaty blank canvas for flavorful dry rubs or marinades.
Spareribs
Found under the loin and just above the belly (or side), spareribs are most often grilled or smoked, very slowly over low temperatures. They can also be braised and slow-cooked for the same falling-off-the-bone finish. Go for St. Louis-style spareribs for a cleaner final product, as the cartilage, sternum, and skirt meat are removed.
Belly
The fattiest cut, this is where we get to everyone's favorite piece of pork: bacon. Cured, smoked and sliced, bacon is super versatile and finds its way into tons of dishes—adding salty, fatty notes to sauces or crispy finishing touches to salads and pastas. The belly is also where pancetta comes from—so, hallelujah for the belly.
More recently in the US, pork belly has also become a more popular cut for "steaks" to braise and/or crisp up. Hunks of pork belly cooked these ways are melt in your mouth, porky flavor bombs and, while time and labor intensive, are seriously worth it.
Ham
We have this cut to thank for salty serrano, piles of prosciutto, and that giant glazed glory of a fresh or smoked ham you might have had at a family gathering once or twice. Spiral cut, clove-studded, or honey baked, now you know where that ham comee from. Found just as often on the bone as not, you can roast a fresh bone-in, skin-on ham for a similar taste and texture to a pork loin roast, at a slightly cheaper price.
Ham hock
Between the leg and the foot (or trotter), the ham hock (also called the pork knuckle) is a cut that has a lot of skin, tendons, and ligaments, and requires long stewing or braising. Highly popular in the American south as well in the south of Germany, they can also be pickled or roasted. If it seems like an odd cut at first, with patience and the right technique you'll get tender, super tasty meat.
Lamb cuts
Neck
Coming from, you got that right, the lamb's neck, this is an inexpensive cut that's well-marbled and often underrated. It takes longer to cook than other, leaner cuts to get the tender meat we're always looking for but braise it or stew it and you'll be happy with the outcome. Even use it as a substitute for lamb shank!
Shoulder
One of the biggest cuts from the lamb, the shoulder is a hard-working muscle that's both lean and fatty. Perfect for pulled lamb, simply rub the whole shoulder with a vibrant mix of your favorite herbs and spices and cook it slowly, wrapped in foil or covered, until the meat easily pulls away from the bone.
You might also find lamb shoulder chops (both bone-in and boneless), although these aren't as tender as the chops from the rib or loin, they can make an economical substitute.
Breast and flank
Loaded with cartilage and connective tissue, the lamb breast and flank are other underused cuts that might actually be hard to find in your supermarket or butcher shop. They're best braised but can also be used to make ground lamb. They have the tendency to get tough and dry, so braise them slowly over a long period of time for the best result.
Shank
Cut from the lower end of the leg, lamb shanks are inexpensive and full of delicious flavor. The bone that runs through the center of the cut—with slow roasting and braising—releases collagen that helps tenderize the meat and keep it extra juicy. Cook them low and slow and don't be afraid to use audacious spices and serving sauces—this meat can handle it. When cooked correctly, the meat should fall easily off the bone into long, succulent strands.
Rib
When you think of lamb, you probably think of the impressive racks of lamb, perfectly frenched (extra fat trimmed away from the bones)—a glowing, star centerpiece. Lamb rib chops or cutlets, crown roasts, and racks of lamb are the most expensive cuts, but worth the splurge. Unlike the other cuts we've covered so far, racks, chops and cutlets should be cooked quickly and lightly with relatively little in the way of overpowering spices, as their lamb flavor more subtle than the other cuts. Opt instead for compelling sauces (like this grilled rack of lamb with green beans and onion puree), stuffings, or crusts, and cook them to medium or medium-rare for the best taste and soft texture.
Loin
Cut from the "waist" of the lamb, this is another favored cut area. The list of tender cuts include lamb loin roasts, loin chops, and noisettes—smaller, boneless medallions of lamb loin wrapped in a thin layer of fat. Grill the loin chops and noisettes, and dry roast and slice the loin roast.
Sirloin
Sometimes considered part of the leg, the sirloin is from the back of the animal, in between the loin and the top of the leg. It's also known as the rump, and is a tender, lean cut that is best grilled or pan-fried and finished in the oven. You can find them whole, but most often they are cut into sirloin steaks or chops that can make nice, more inexpensive substitutes for loin or rib chops.
Leg
Similar to the shoulder, legs do most of the work when it comes to getting the animal where it needs to go, meaning it has a strong flavor and lots of connective tissues that need to be broken down for tender meat. The leg is quite lean, so it can be dry when overcooked. Usually a big cut left on the bone, you can get your leg in a few different ways: with the shank and sirloin attached, just the sirloin end, just the shank end, deboned and butterflied (for stuffing), and even frenched. It's not a cheap cut and often achieves centerpiece status when roasted or braised, studded with garlic or spices, and served with simple roasted vegetables.
If you opt for a whole leg, cut off the sirloin and use it in this recipe, saving the bone-in leg for a special occasion.
A few more notes on butchering
What makes meat halal?
Around the corner from my apartment there are a number of halal butcher shops, and it's likely that you've at least seen or heard about halal meats before. In the simplest of words, halal (Arabic for "permissible") meats adhere to the rules set out for animal slaughter by the Quran—the central religious text of Islam.
To be certified halal, a few things have to be true: the slaughter must be performed by a Muslim; the knife used must be very sharp to make a swift incision on a healthy animal; the animal must be slaughtered in Allah's (God's) name; and all the blood must be drained before further processing. Pork is a forbidden meat, so you will never find this labeled halal or at halal butchers or specialty stores.
What makes meat kosher?
Similar to halal meat, kosher meats or foods more generally, conform to the Jewish dietary laws known as "kashrut" (Hebrew for suitable or pure). The Torah (one book found in the Tanakh, the central Jewish religious text) is specific about which animals may and may not be eaten, and, like in Islam, pork is forbidden.
While different definitions of kosher exist, to be kosher or certified kosher basically means that all the ingredients and the production processes comply with the standards of kashrut. For meat, this means that the animals have been slaughtered according to Jewish law, with a single, sharp cut across the throat at a precise depth to ensure unnecessary suffering. After slaughter, the animals will be drained of blood, certain forbidden fats and veins will be removed, and the meat will be salted to further remove any remaining blood (hence the name kosher salt). A "mashgiach" (a supervisor of the kashrut and rabbinical representative) is present to ensure the laws are being upheld and enforced.
Published on July 28, 2018
More delicious ideas for you