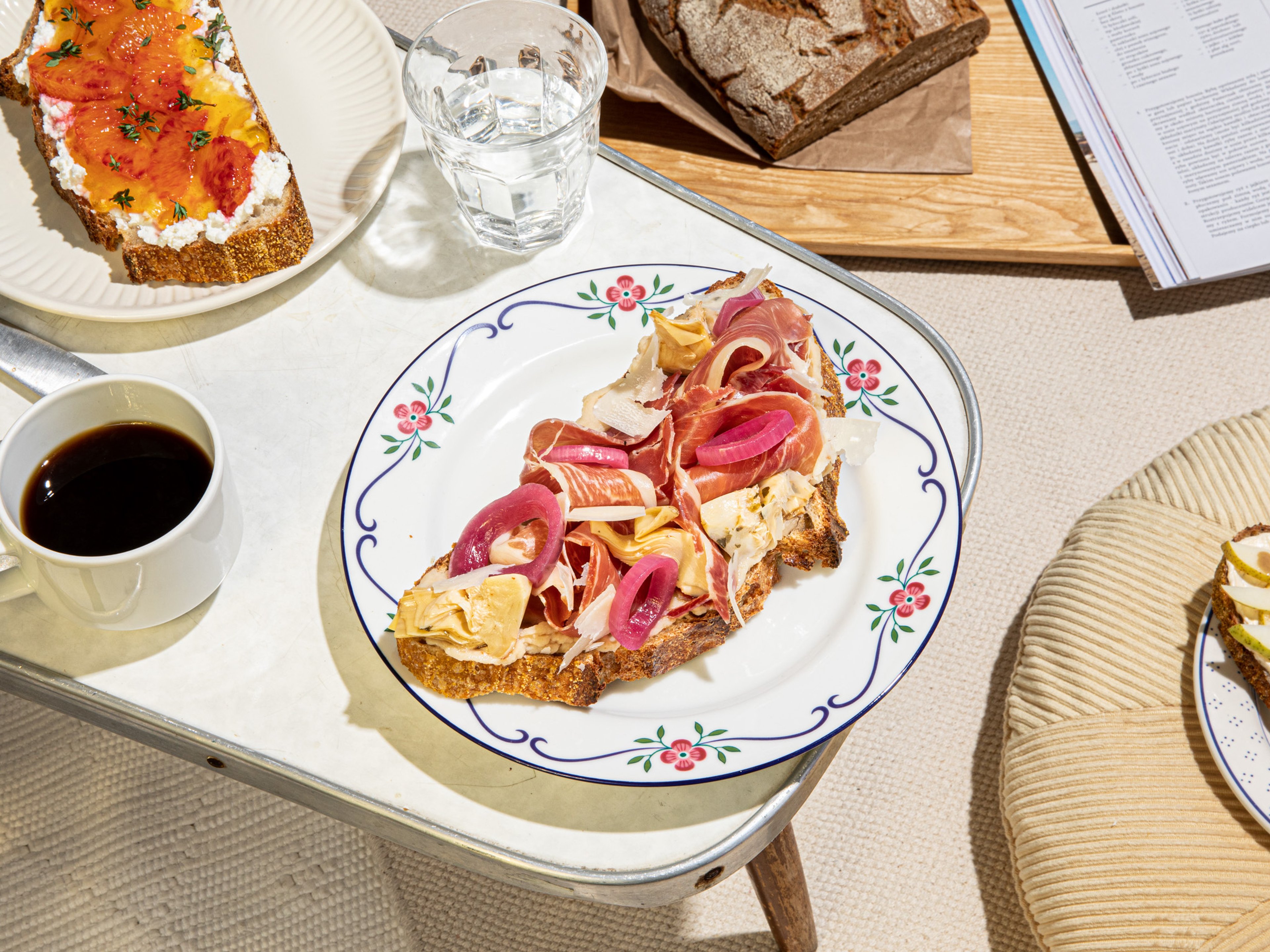 Everything to Put on Toast That's *Not* Avocado
Equally exciting as avocado toast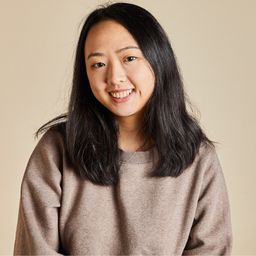 This article is part of our monthly issue "The Breakfast Issue," an all-you-can eat celebration of one of our favorite meals. All month long, we'll share tasty new recipes, fun ideas to entertain you at home, tips for better prep, and great starts for days to come! Check out this link to find an overview of all our weekly topics, stories, and recipes—and don't forget to follow us on Instagram for behind the scenes, extras, and more!
My morning hunger usually directs me to make toast. Usually, it's with whatever is first in my line of sight when I enter the kitchen: jam, peanut butter (on stock because I was told it was a great lockdown hoard item), or my recent discovery, kaya (coconut jam). There are many times I still reach for an avocado, realizing that this toast-topper is far from a passing trend. "Avocado on toast may have passed into ubiquity now, but it is still a fine yet gentle start to a day"—see? Nigel Slater is always right. As he describes in his book Greenfeast, avocado is indeed a great jumping-off point from which to dive into the toast making sea. Whether you approach your toast as a minimalist or a maximalist much like its kin sandwich, toast is a true Lego-build opportunity!
Bread
Let's start this quest from the very beginning: the toast itself, the charred bread. I'm an unashamed lover of sandwich-loaf toast, or a good piece of sourdough (here in Berlin I buy my loaves from Albatross or Zeit für Brot) and freeze them in slices. I would love to include more bagels in my morning routine but for now, they're not widely available in Berlin.
The choice of bread indeed matters: Sourdough bread is better for stronger-tasting savory toppings, while softer bread like brioche or Japanese milk bread tend to pair best with sweeter flavors. White sandwich bread is an all-rounder, but can get soggy quickly, so it's best to be speedy if you're tucking into beans on toast. Dense, chewy baguette makes great bruschetta or crostini and holds saucier toppings well.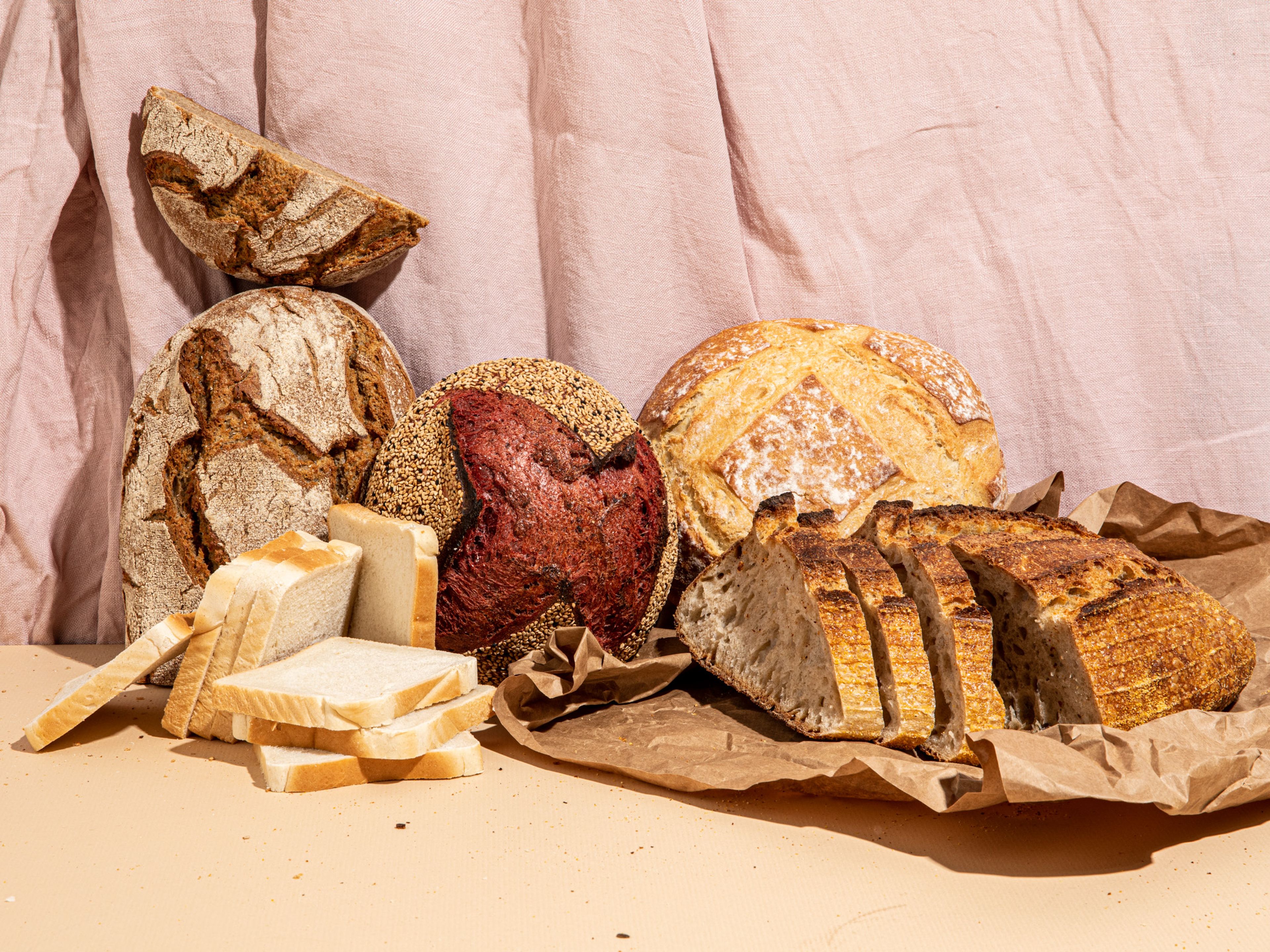 Don't forget to toast your bread! Even if you don't have a proper toaster (I feel you, small kitchen club), heat a slice of bread in a heavy pan for about 1-2 minute each side; or heat it straight on the oven rack at 350ºF/170ºC for about 5 minutes or so—just don't forget about it!. Toasting bread is the kind of magic that makes the tastiest bread richer and crunchier and revives almost-stale bread.
The first layer: spreadable ingredients
In most cases, butter is the most natural choice for what to put on toast. You might butter it before or after it's toasted (many advocate to butter it before) or with cold or room temperature butter. Your butter might be flavored, like miso butter or herb butter, or take on other forms, like nut butter. Our chef Hanna showed us how to make a simple cinnamon butter when you fancy something a little cafe-like and dreamier than your usual spread: simply whip butter and sugar until light and fluffy with a hand mixer, then add a pinch of cinnamon and vanilla extract.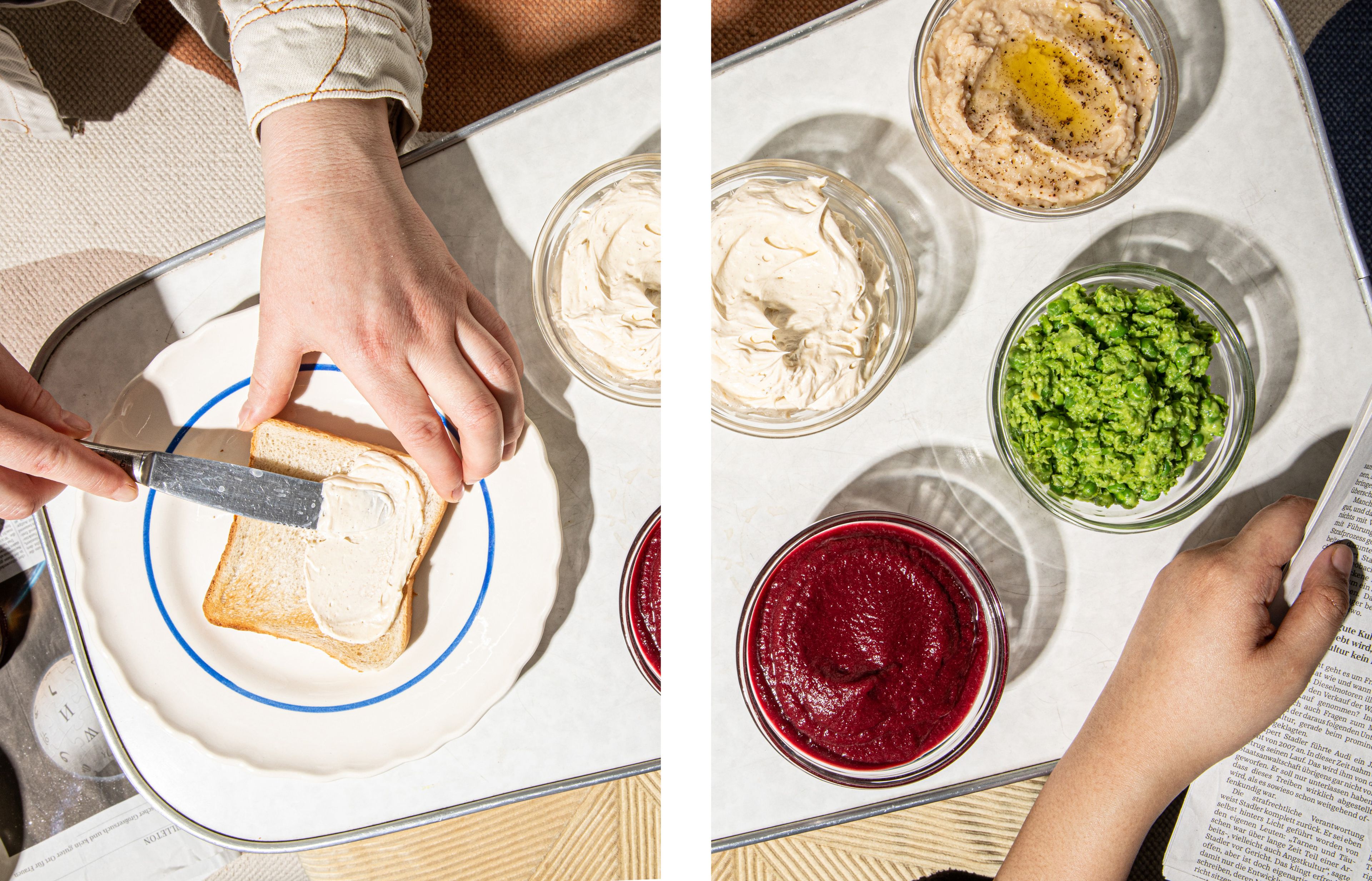 Then, there are your classic spreadable cheeses. Ricotta and blue cheese often win over hearts, each representing taste profiles on opposite ends of the spectrum—one mild and one punchy. Jam, is of course the perfect place to bring some seasonality to your bread—or give it some color in gloomier months—making it an excellent year-round choice.
There's also pesto, or mashed beans—most famously hummus—but you can also opt for mashed white beans. Roasted vegetables make great spreads, as well those root vegetables that you always seem to have lingering around: part of a pumpkin and a few carrots. But, we'll give you a tip, bright smashed green peas are our new favorite veg-forward topping.
Smashed green pea and feta toasts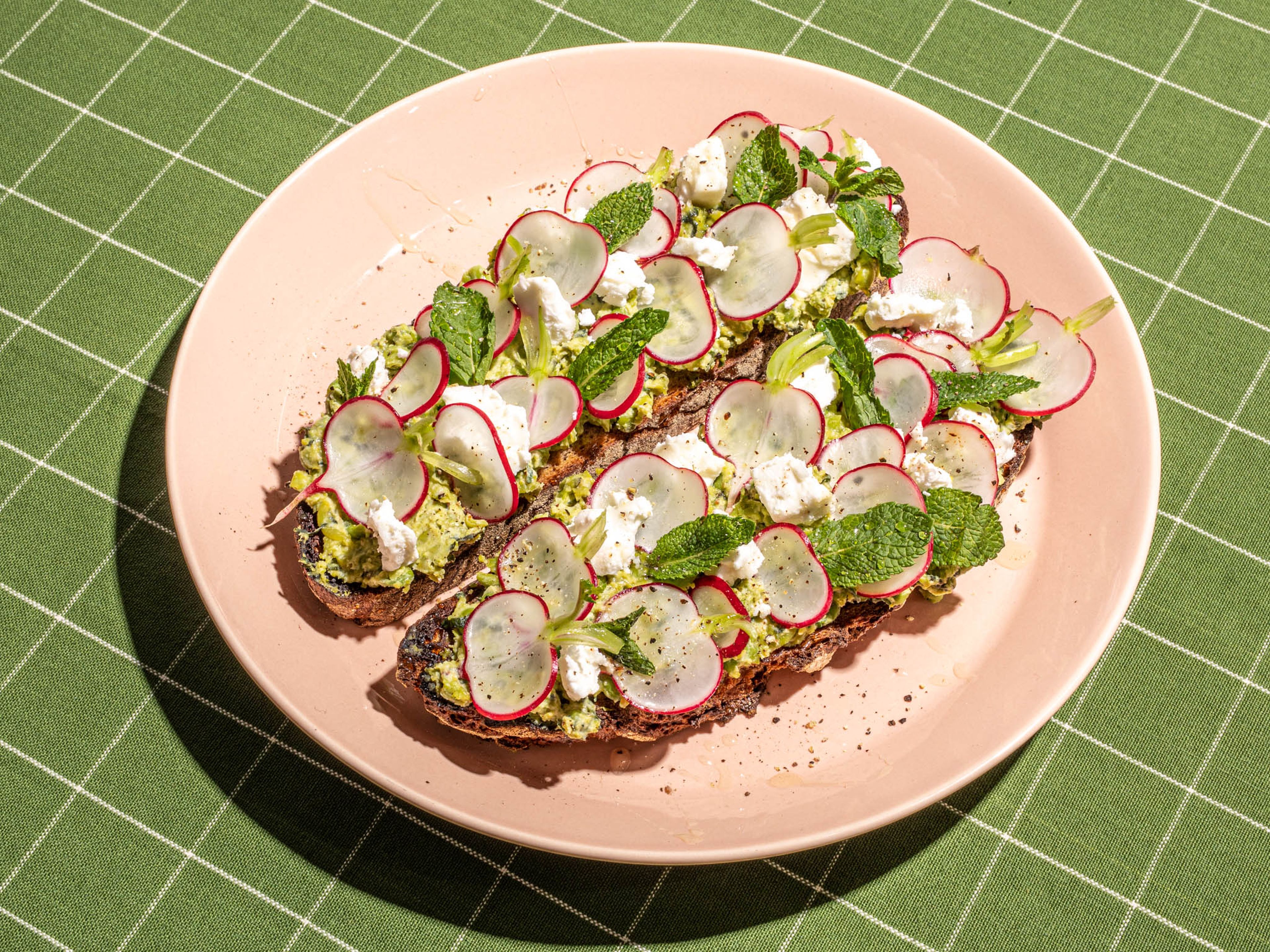 → Go to recipe
Toppings and Seasonings
When the first layer is done, you need something that offers some contrast and brings a little excitement. Sometimes it can just be properly seasoning with salt (try this on sweet toasts!) or pepper (or both).
To give some heft to your toasts try things like sprouts or radishes or roasted vegetables, like zucchini, mushrooms, or eggplant, splashes of good-quality olive oil and flaky sea salt. And, let's not forget pickles! For sweet hints, sliced stone fruits are perfect when they're in season, but for the rest of the year, an always-available banana will do, or you can take a cue and use frozen berries like we do in this recipe.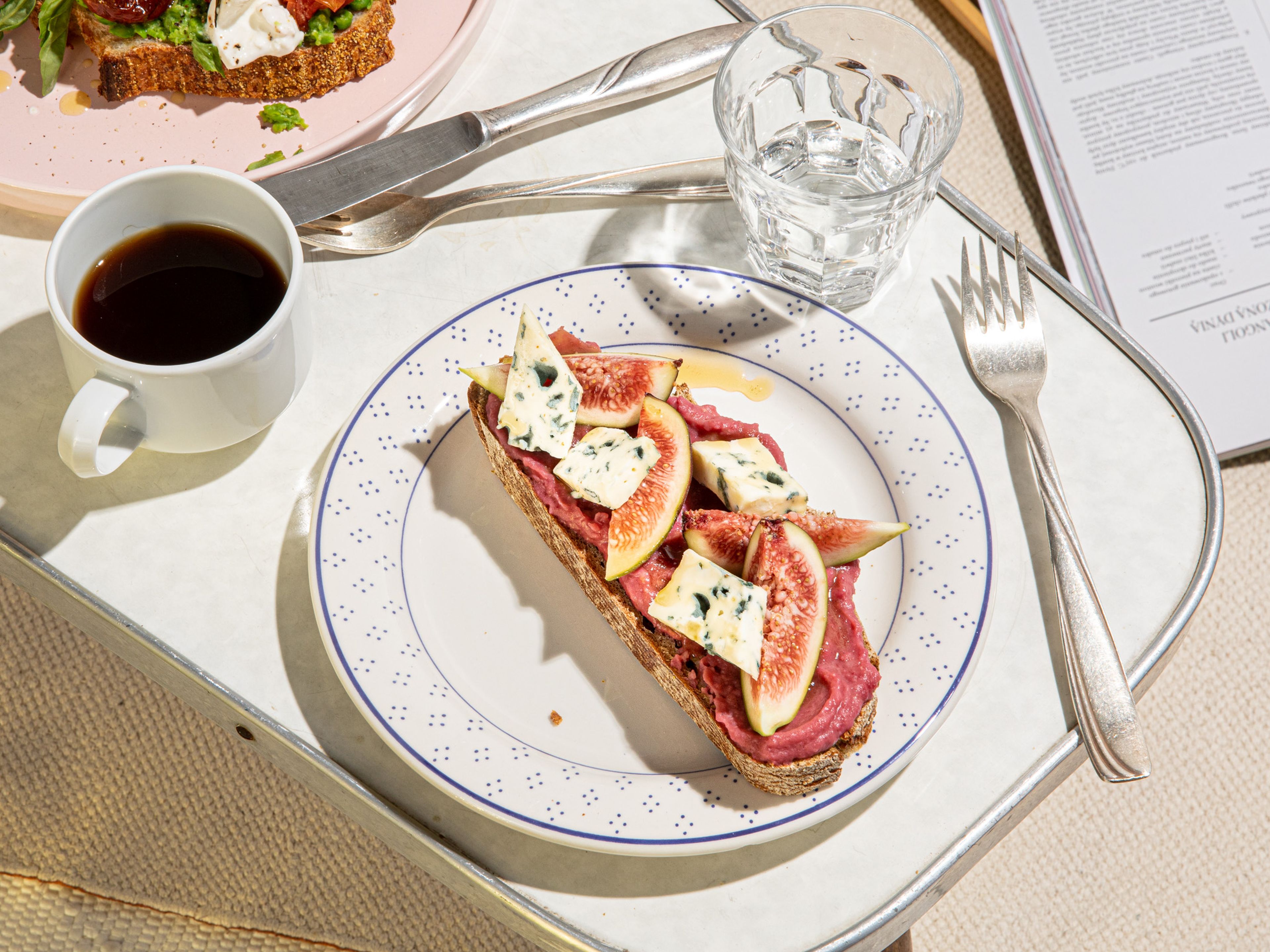 Toast is also a great place to discover new flavors. In fact, there are so many ways to eat toasts around the world, with their own cultural imprint, such as Priya Krishna's Indian-ish toast with almond butter and chaat masala. Or as a child, I ate toast with Japanese mayonnaise and pork floss, like a Chinese version of Tamago sando. A piquant anchovy toast or ricotta and kumquat chutney have equal appeal to me, not to mention classic pan con tomate.
Try these toast combos!
Our chef Johanna is a true specialist at creating beautiful toast: we collaborated to create a full spectrum of toast toppings ideas—from sweet to savory.
Recipes you can serve on a toast
Brighten up your toast with these recipes:
Peach Caprese salad with basil oil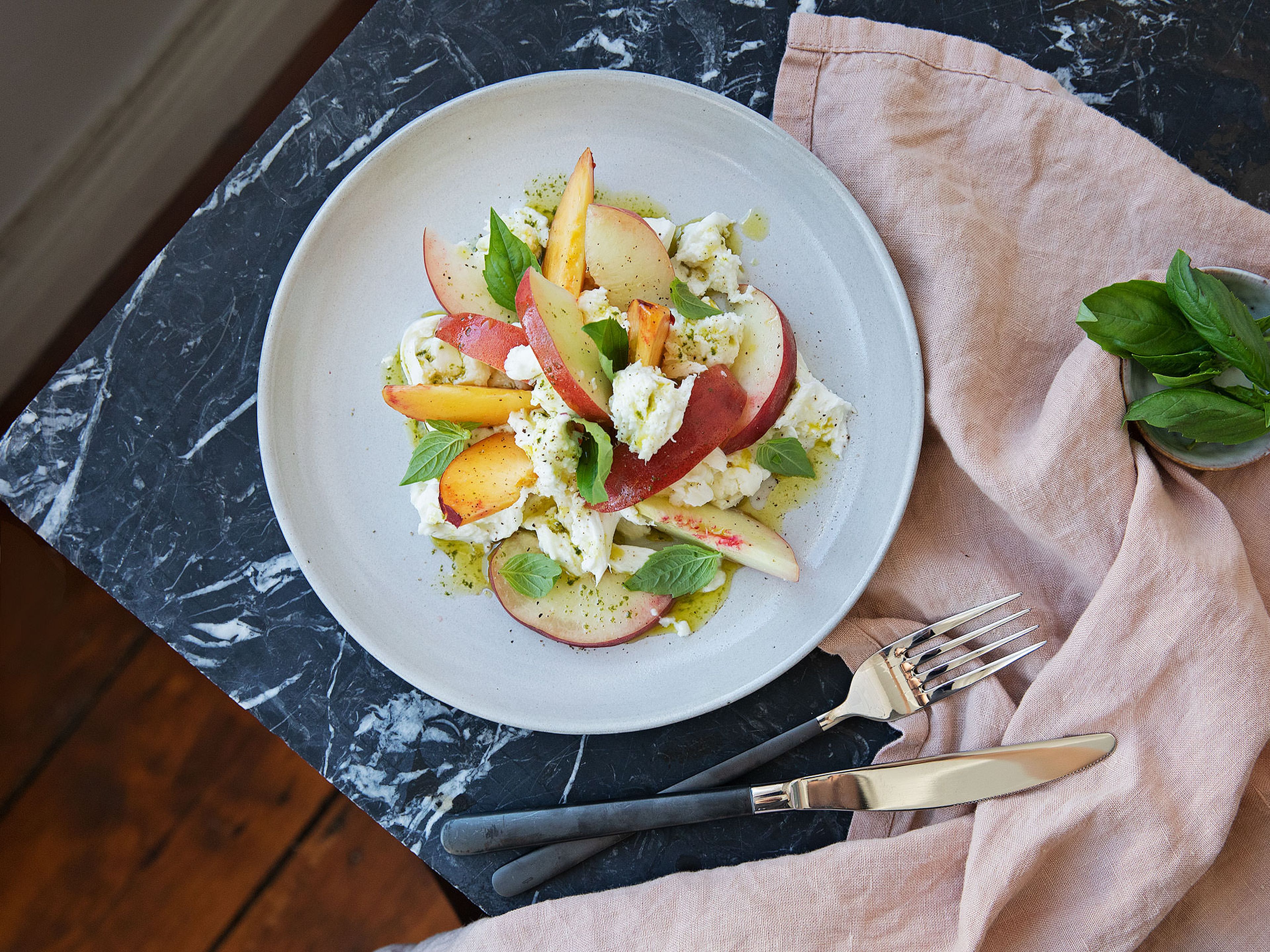 → Go to recipe
Tomato dates jam with burrata cheese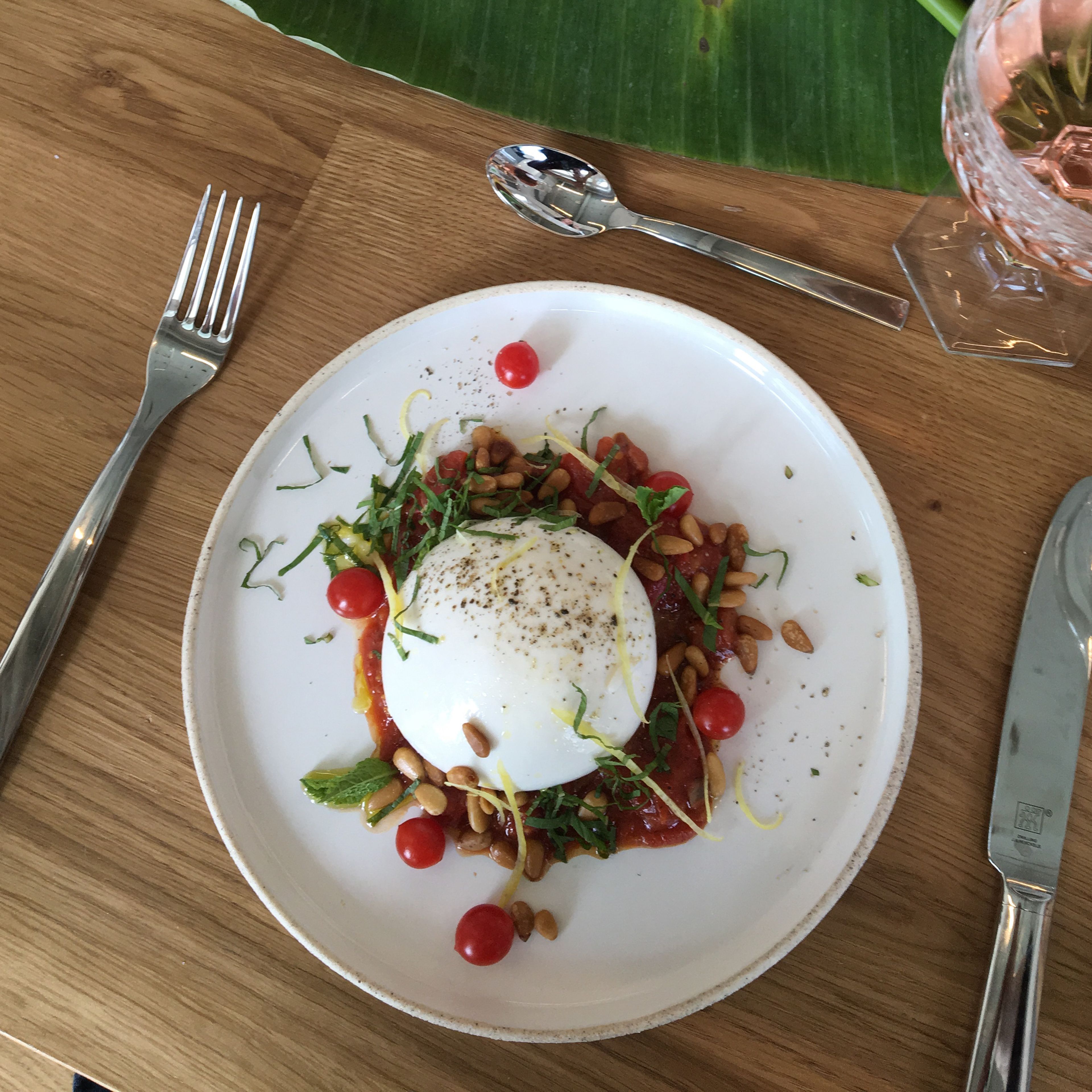 → Go to recipe
Brunch Caesar salad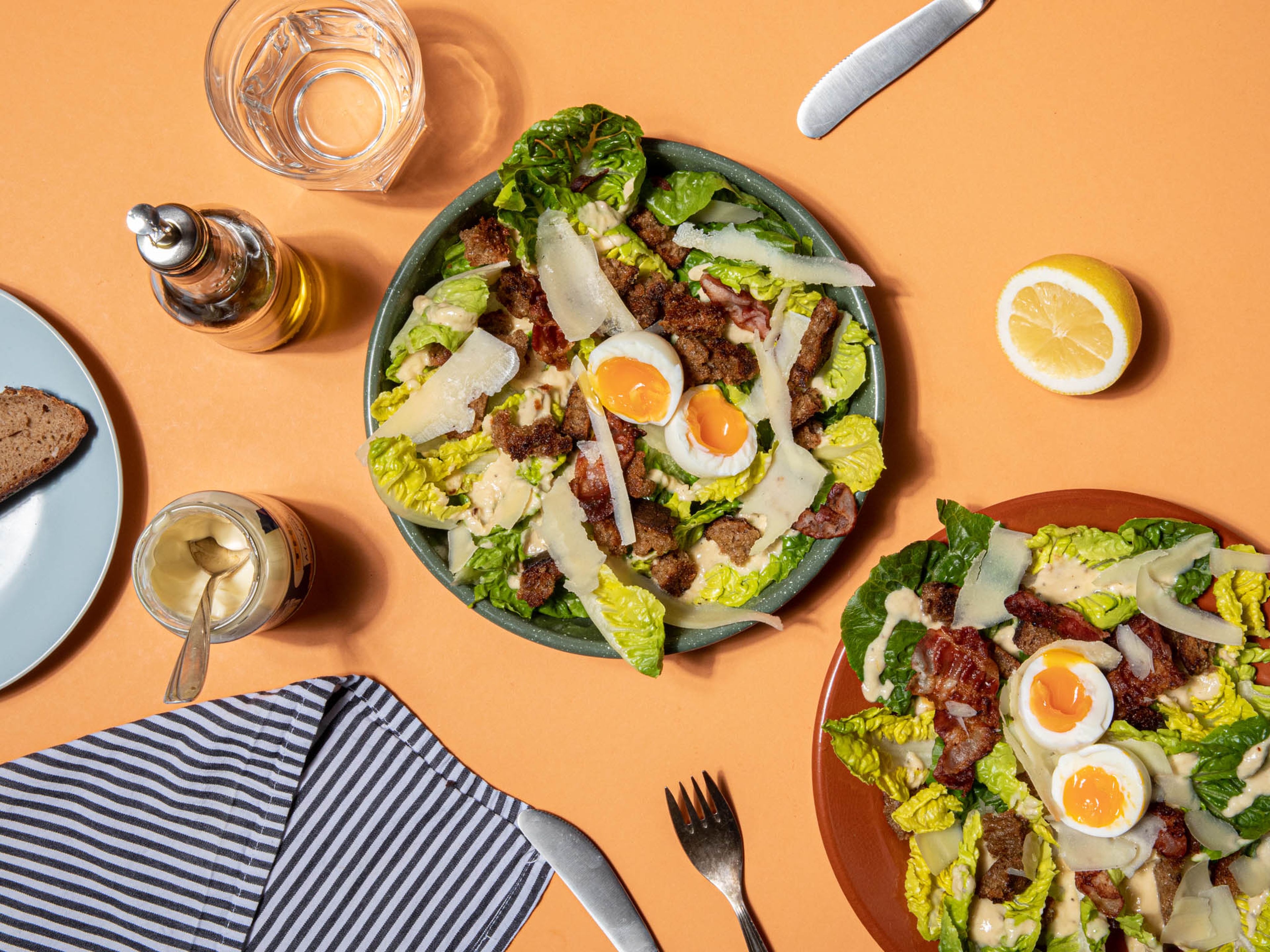 → Go to recipe
Salade Lyonnaise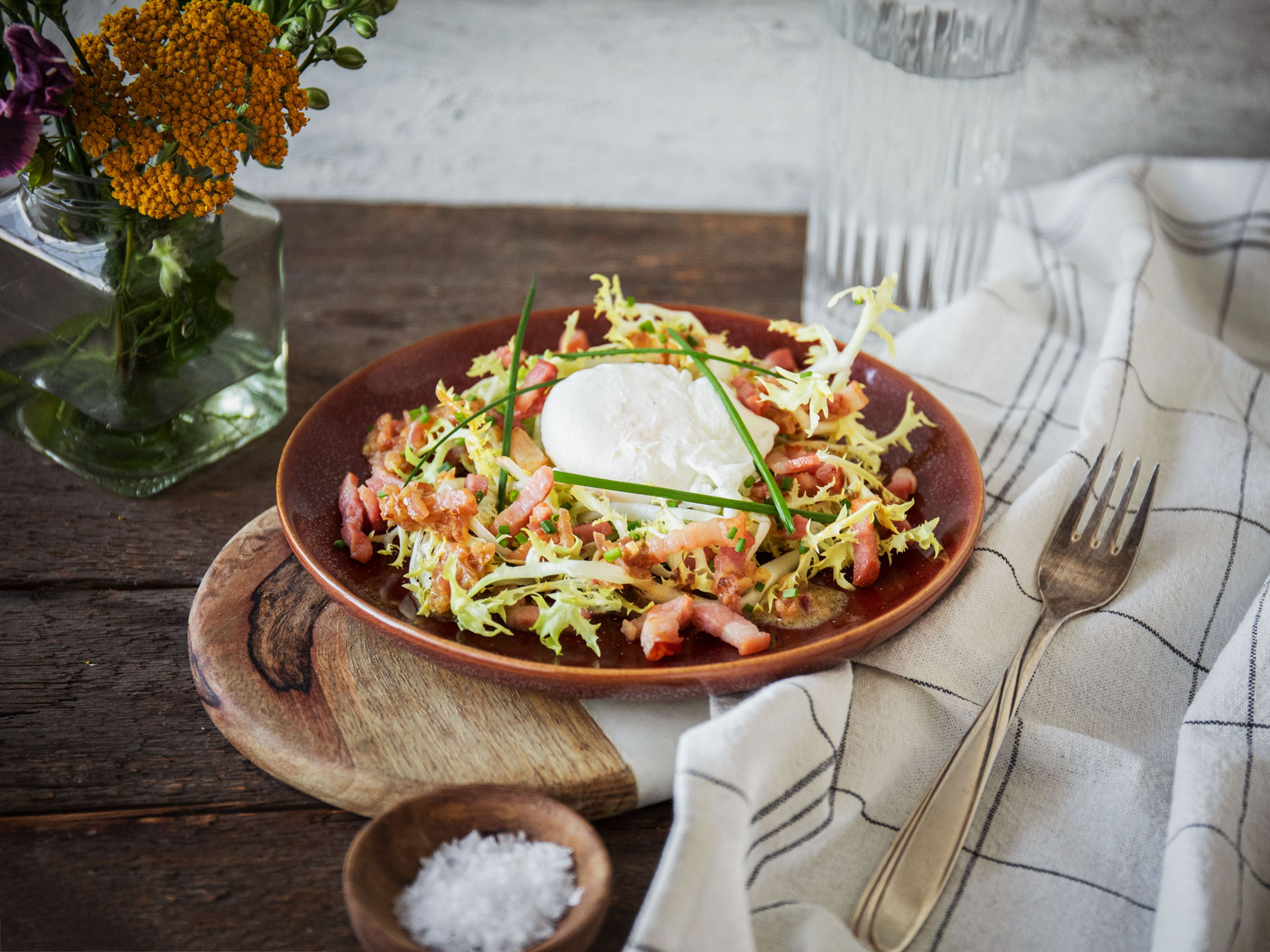 → Go to recipe
Muhammara (Middle Eastern walnut and roasted bell pepper dip)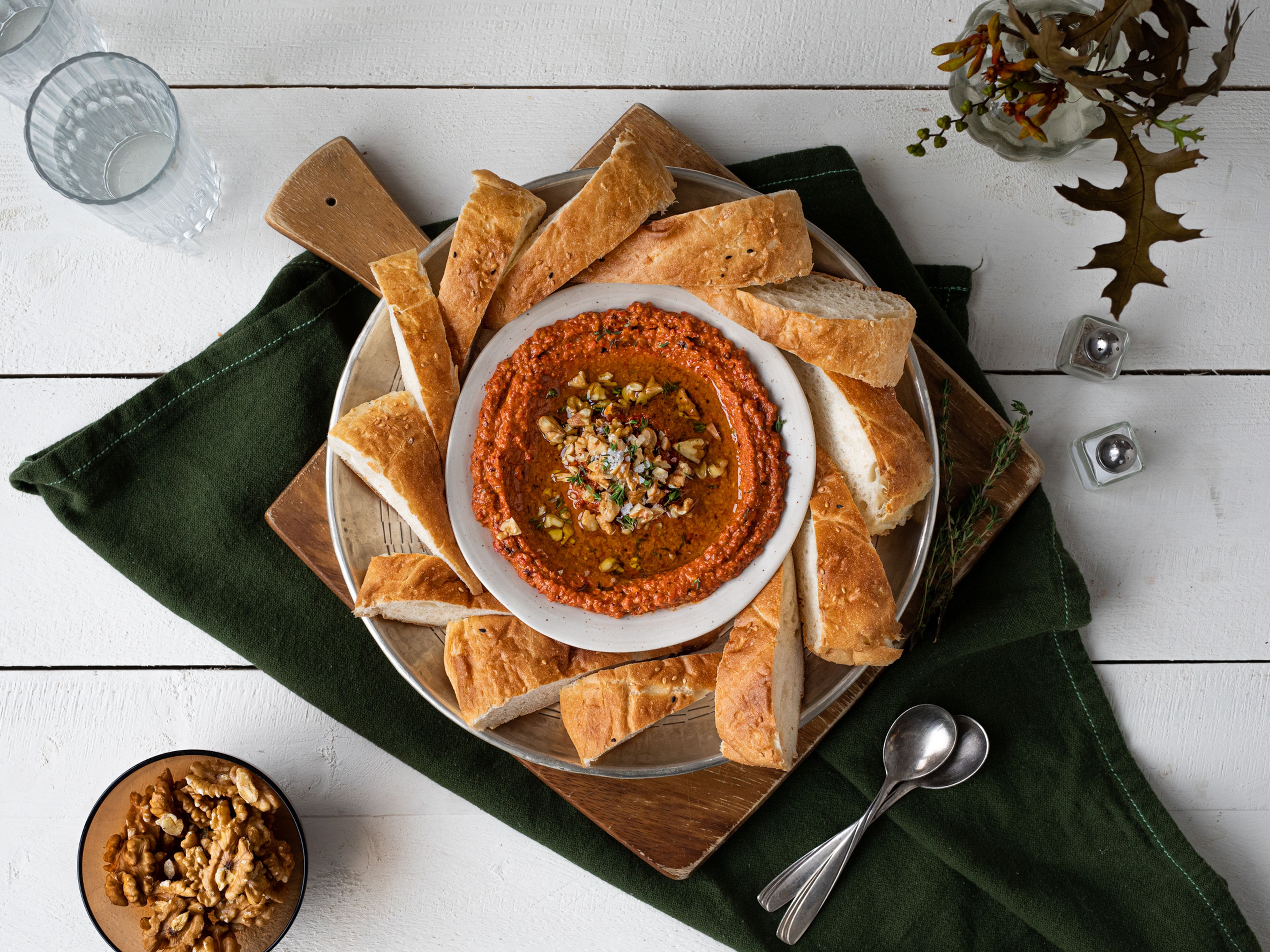 → Go to recipe
Creamy kohlrabi, orange, and radicchio salad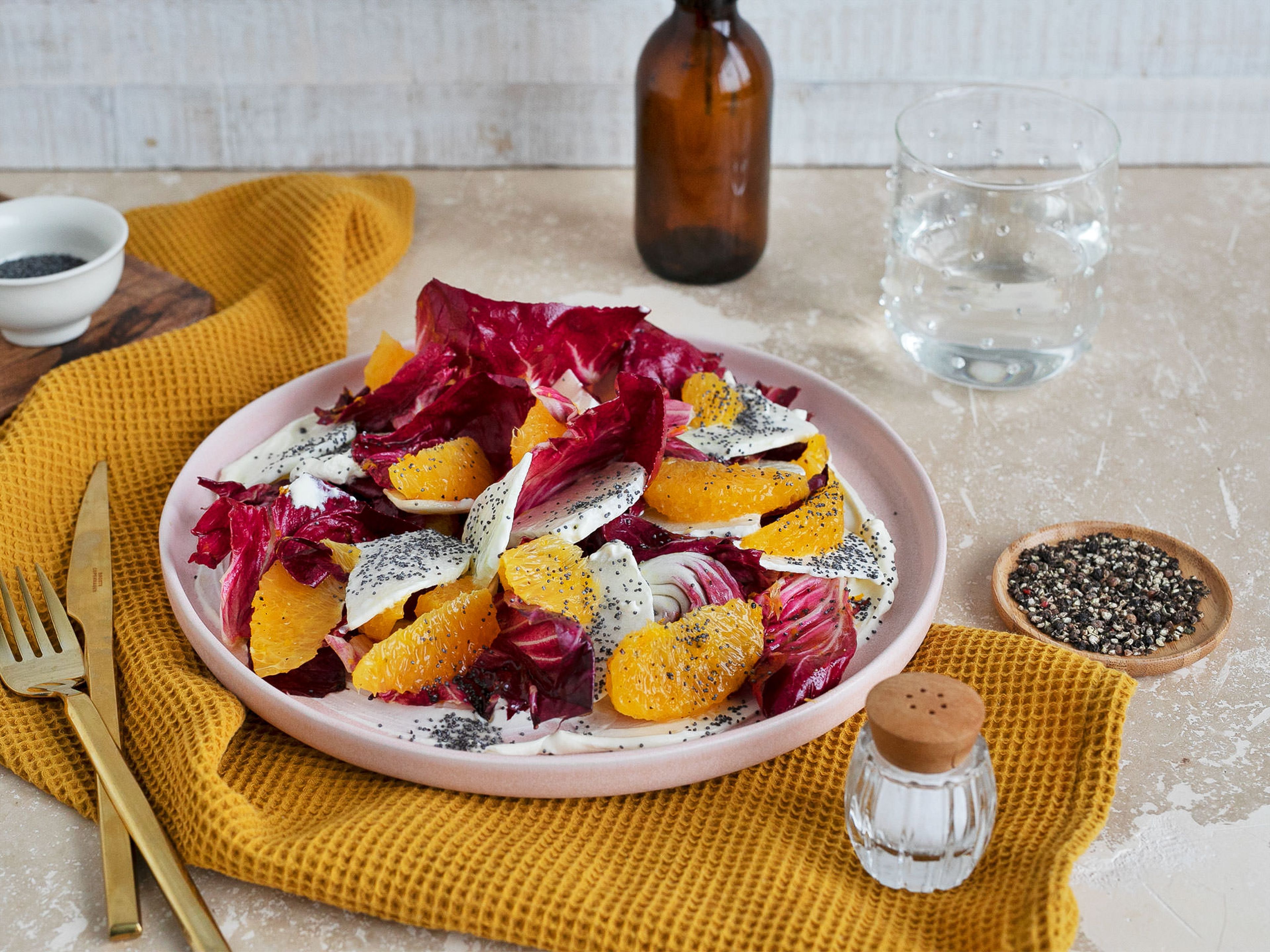 → Go to recipe
Zucchini with lemony ricotta and herby pesto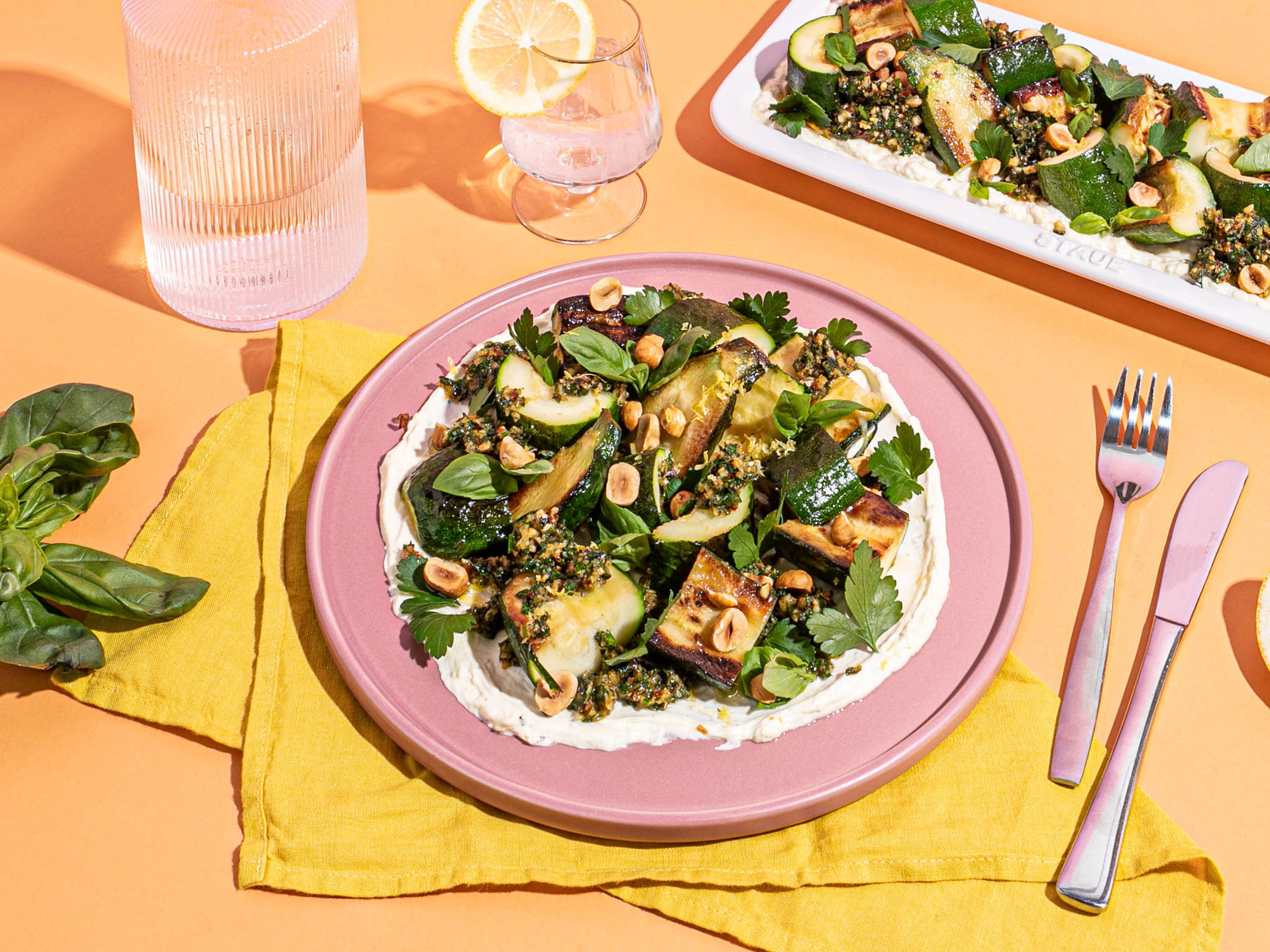 → Go to recipe
Çilbir (Turkish poached eggs with yogurt)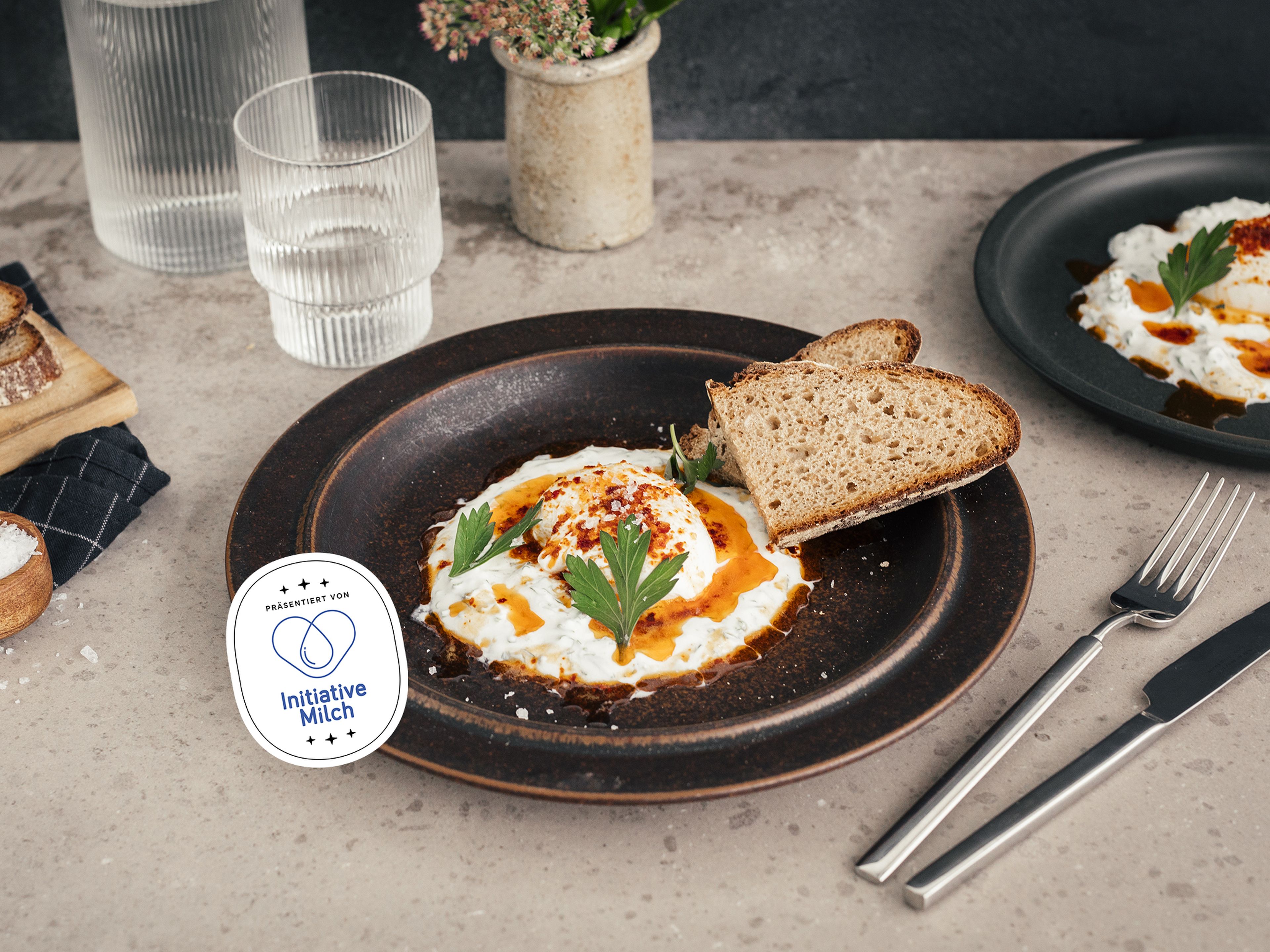 → Go to recipe
Published on February 26, 2021
More delicious ideas for you