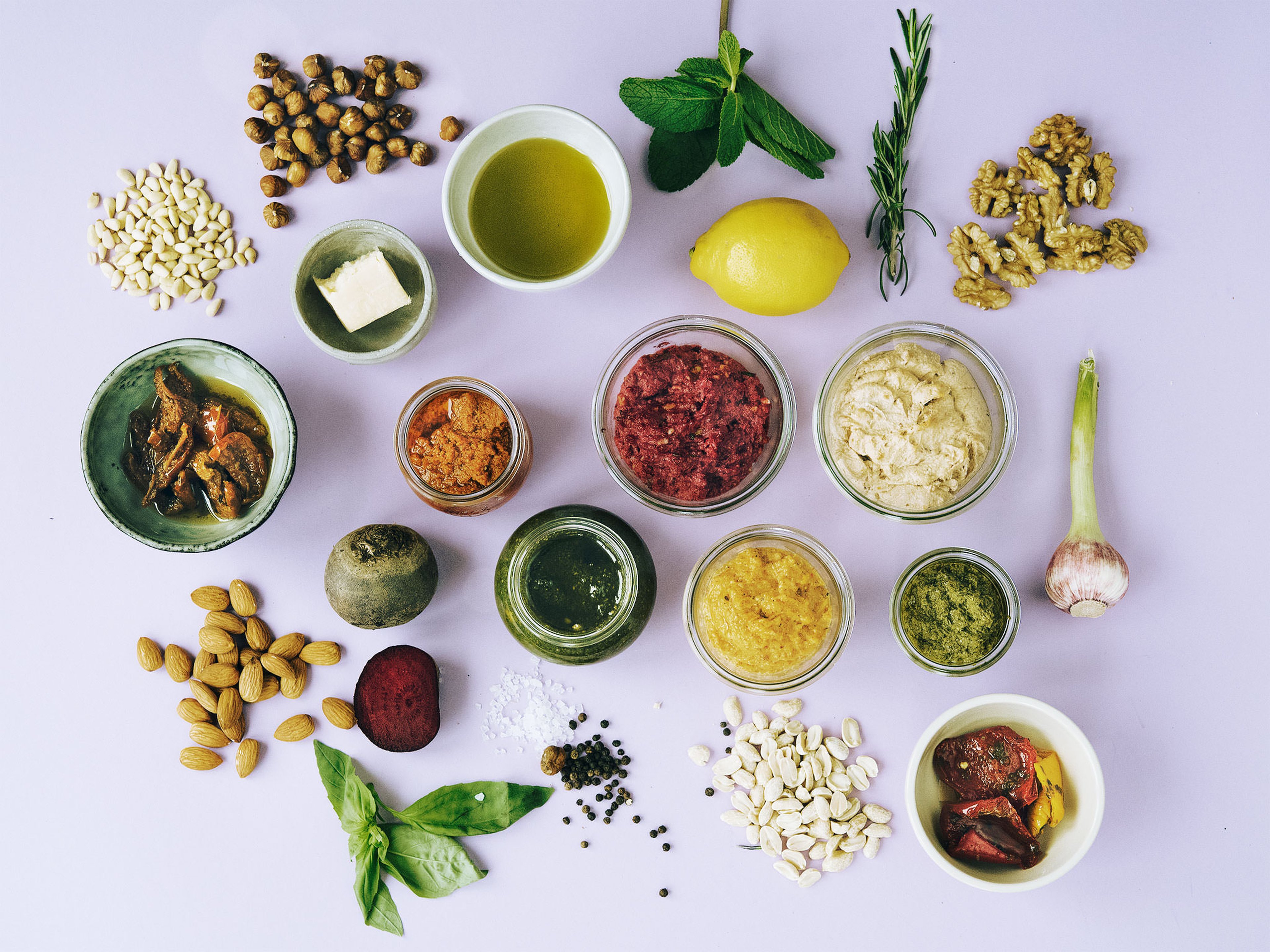 6 Pestos You Should Always Have on Hand
Plus, how to use them in more than just pasta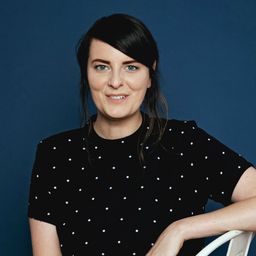 For me, one of the most indispensable, infinitely versatile condiments is pesto. This simple sauce is insanely easy to make and can be used in so many ways: as a failsafe spread on crackers and fresh bread, as a marinade for meat and fish, as a flavorful drizzle over grilled vegetables and meats, as a topping for savory waffles and pancakes, or as secret sauce for sandwiches and sliders. And that's just the beginning!

I always try to have a batch of freshly made pesto in my fridge and over the years, I've tweaked and tampered with various kinds of nuts, herbs, cheeses, and produce to find the best flavor and texture combinations. Here are my six time-tested recipes for you to try out now!
1. BASIC BASIL PESTO
Skip the trip to the grocery store and throw together this classic version of pesto in less than ten minutes! It's earthy and vibrant, rich and slightly bitter, and uses a handful of fresh ingredients you probably already have on hand: basil, garlic, pine nuts, and Parmesan cheese.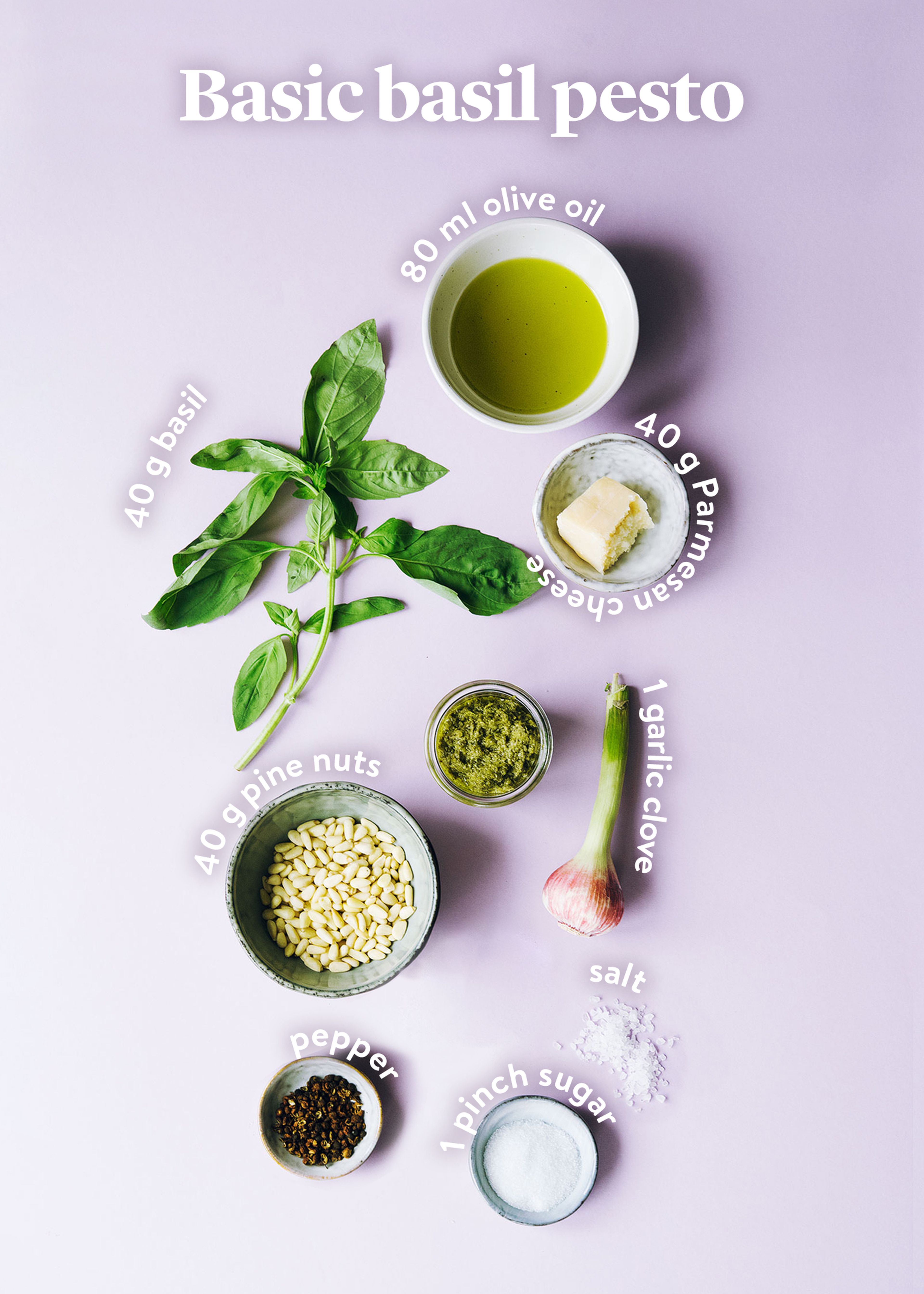 A heavenly match for bruschetta or Caprese salad, it's also nice swiped on grilled cheese. Combine it with melted butter, spread it on sliced baguette, wrap in aluminum foil, and bake for five minutes for a bready side that goes well with soups, salads, or even just as a savory snack.
2. TOMATO AND ALMOND PESTO
Slightly sweet with an intense red hue from sun-dried tomatoes, this pesto is as pretty to look at as it is to eat.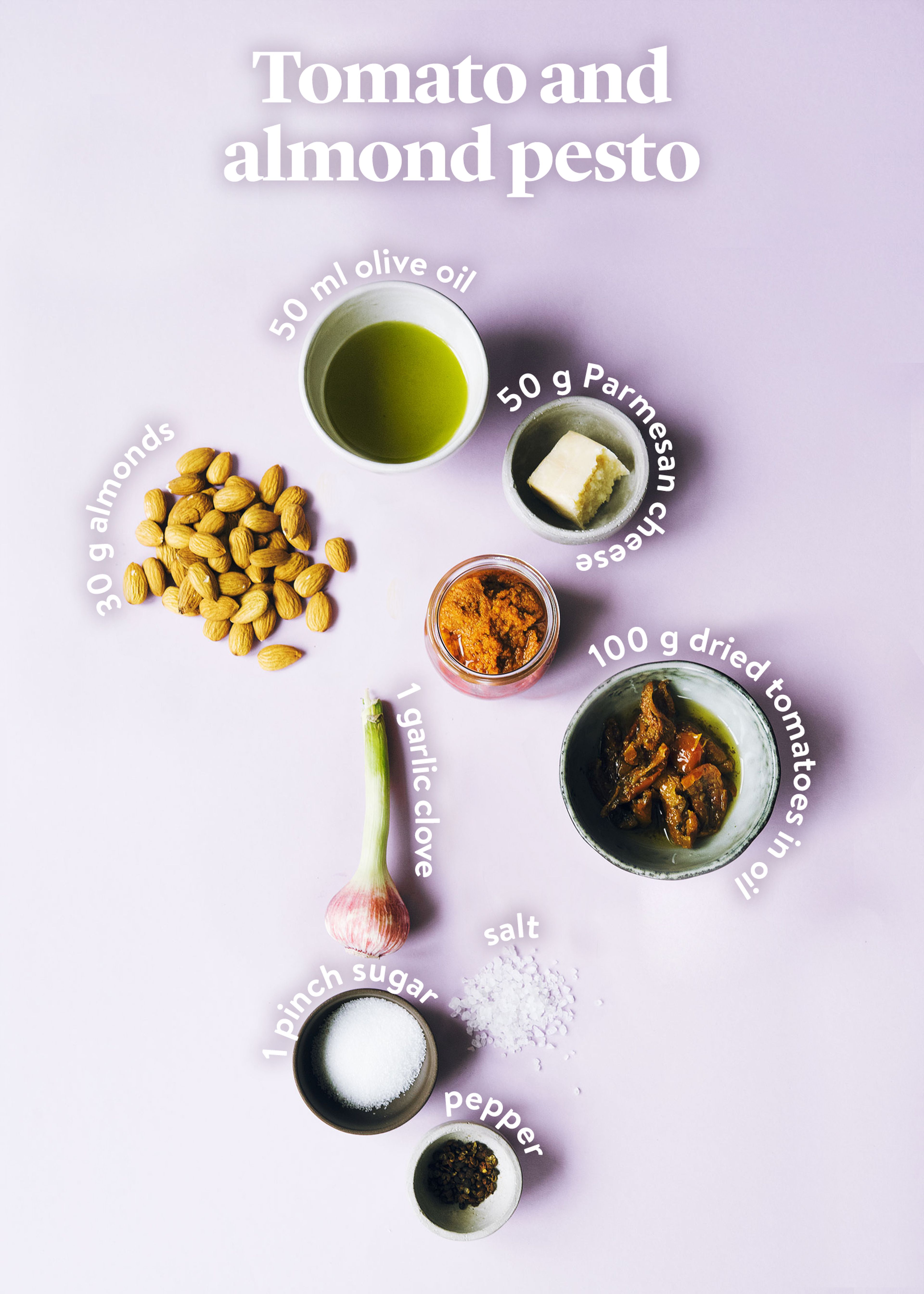 Skip the usual tomato sauce and use this pesto as a base for your next homemade pizza. It's also great to drizzle on grilled chicken or other meats, on savory bagel sandwiches, or simply mixed with yogurt to make a dip for crudités.
3. WALNUT AND RICOTTA PESTO
Nutty, creamy, satisfying—a perfect description of this refined pesto. The walnuts lend a full-bodied character to the pesto, while a touch of ricotta adds divine creaminess.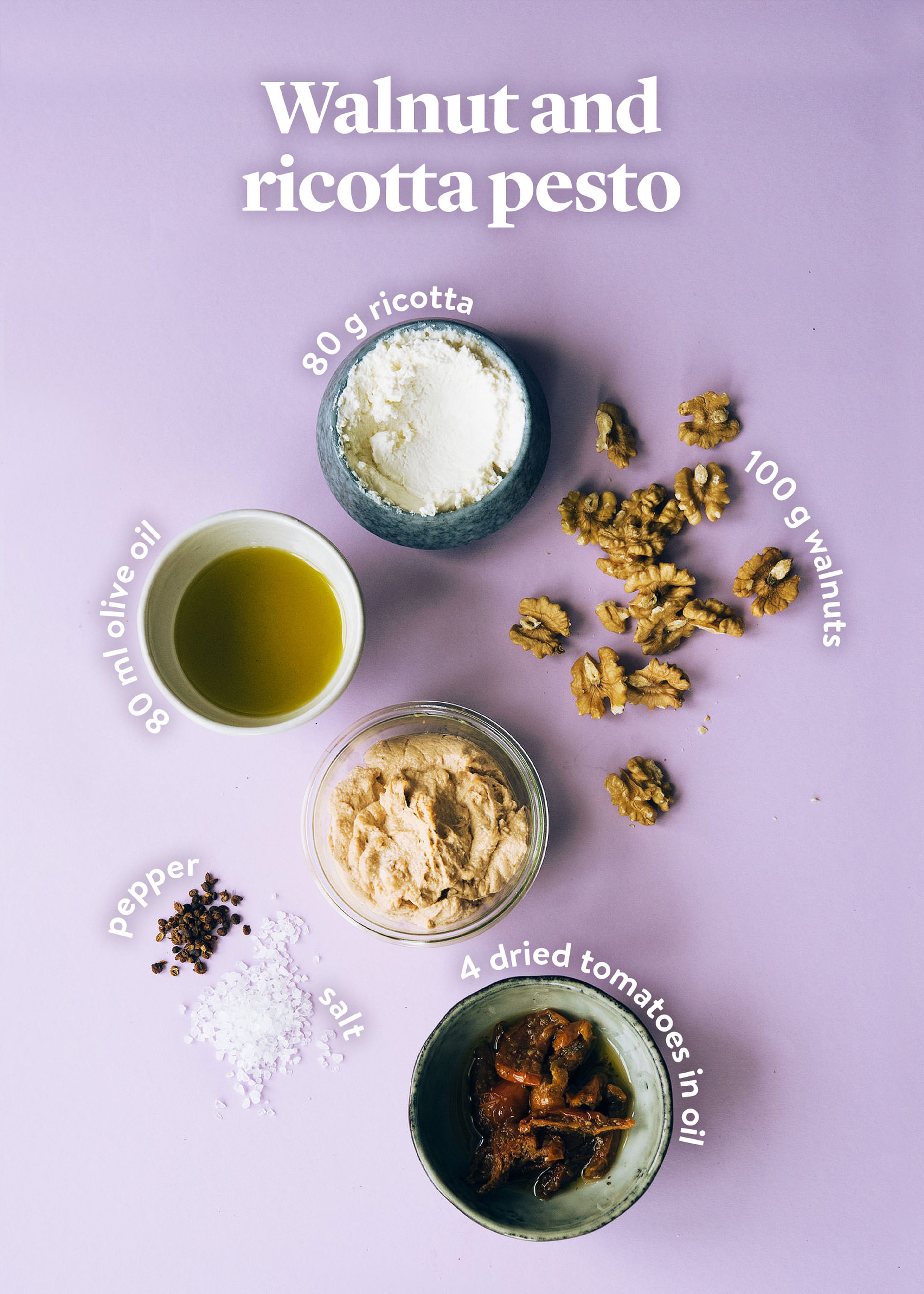 Having a party? Make a big batch and use it in multiple ways. This mild pesto makes an excellent topping for crostini, a great dip for new potatoes, or an astonishing filling for stuffed cherry tomatoes or mushrooms.
4. RED PEPPER AND HAZELNUT PESTO
Roasted red peppers are the ideal base for this rustic pesto, perfectly matched with garlic, basil, and toasted hazelnuts for a sublime sauce with deep flavor.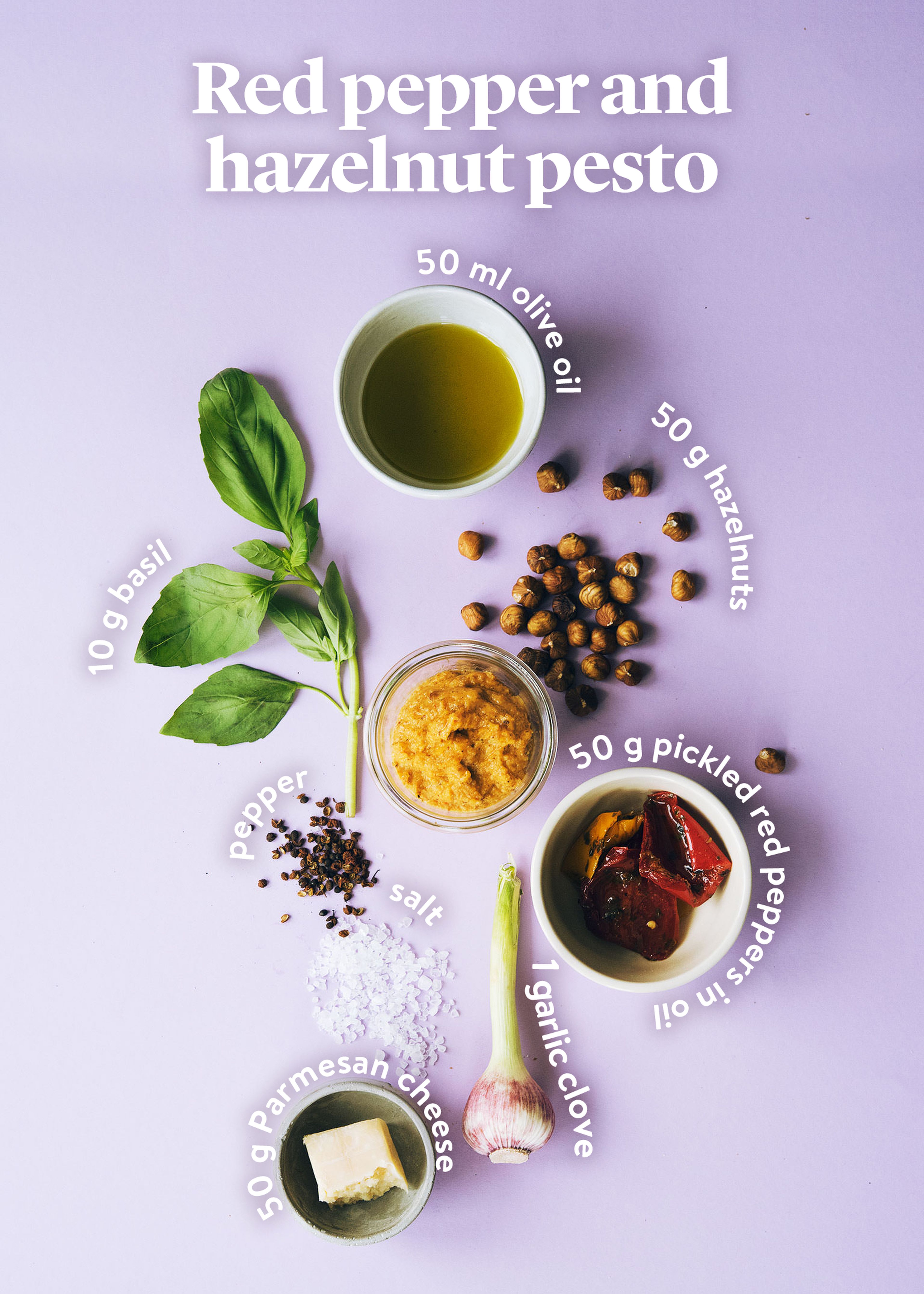 Use the red pepper and hazelnut pesto as a marinade for grilled meat, serve it with seared vegetables such as cauliflower and zucchini, or stir a little into your favorite hummus as a dip for crackers or toasted bread.
Homemade hummus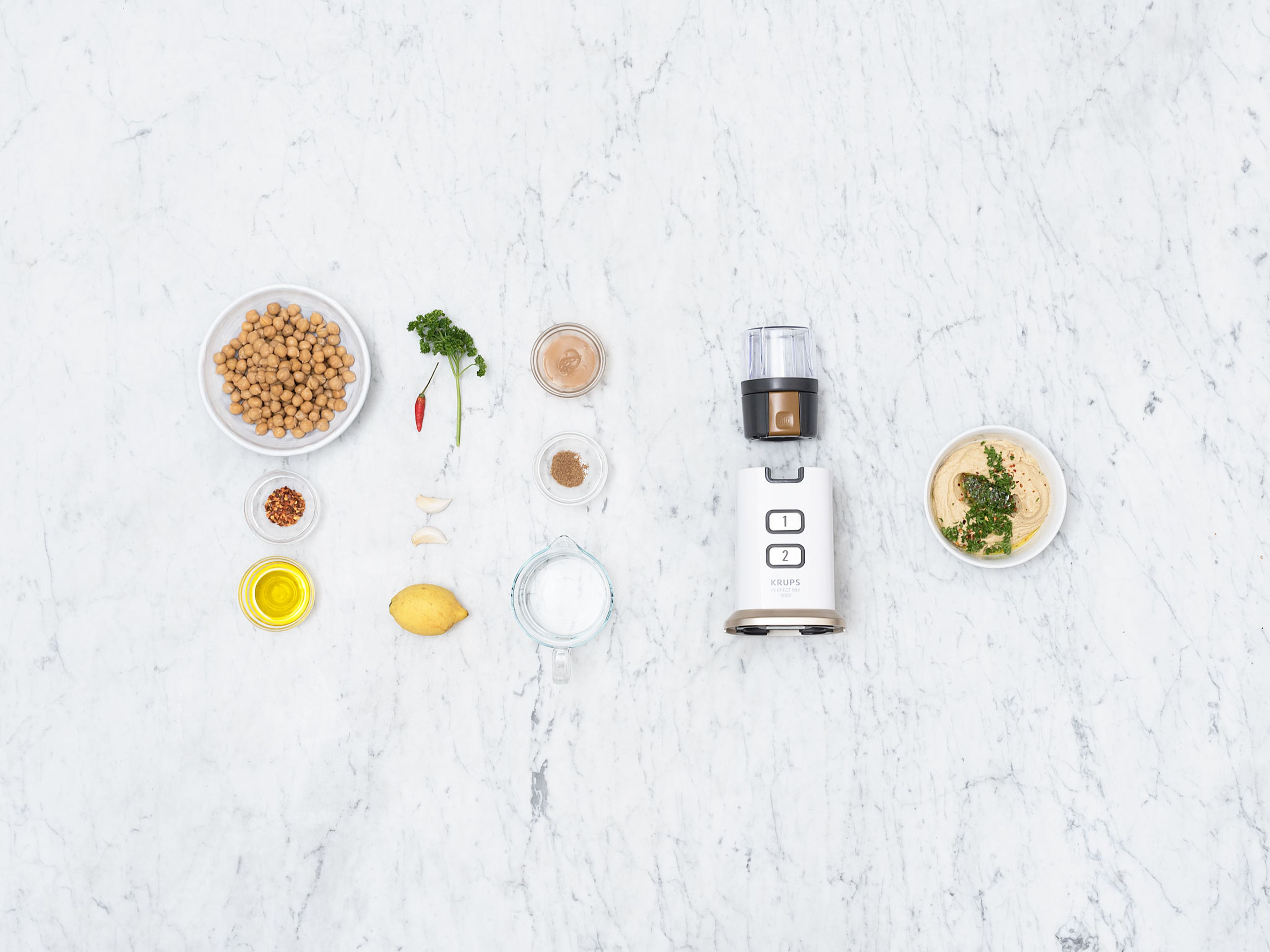 → Go to recipe
5. MINT AND WALNUT PESTO
Mint, walnuts, and olive oil—the only ingredients needed for this incredibly luxurious pesto. Add a touch of premium walnut oil for an extra nutty taste.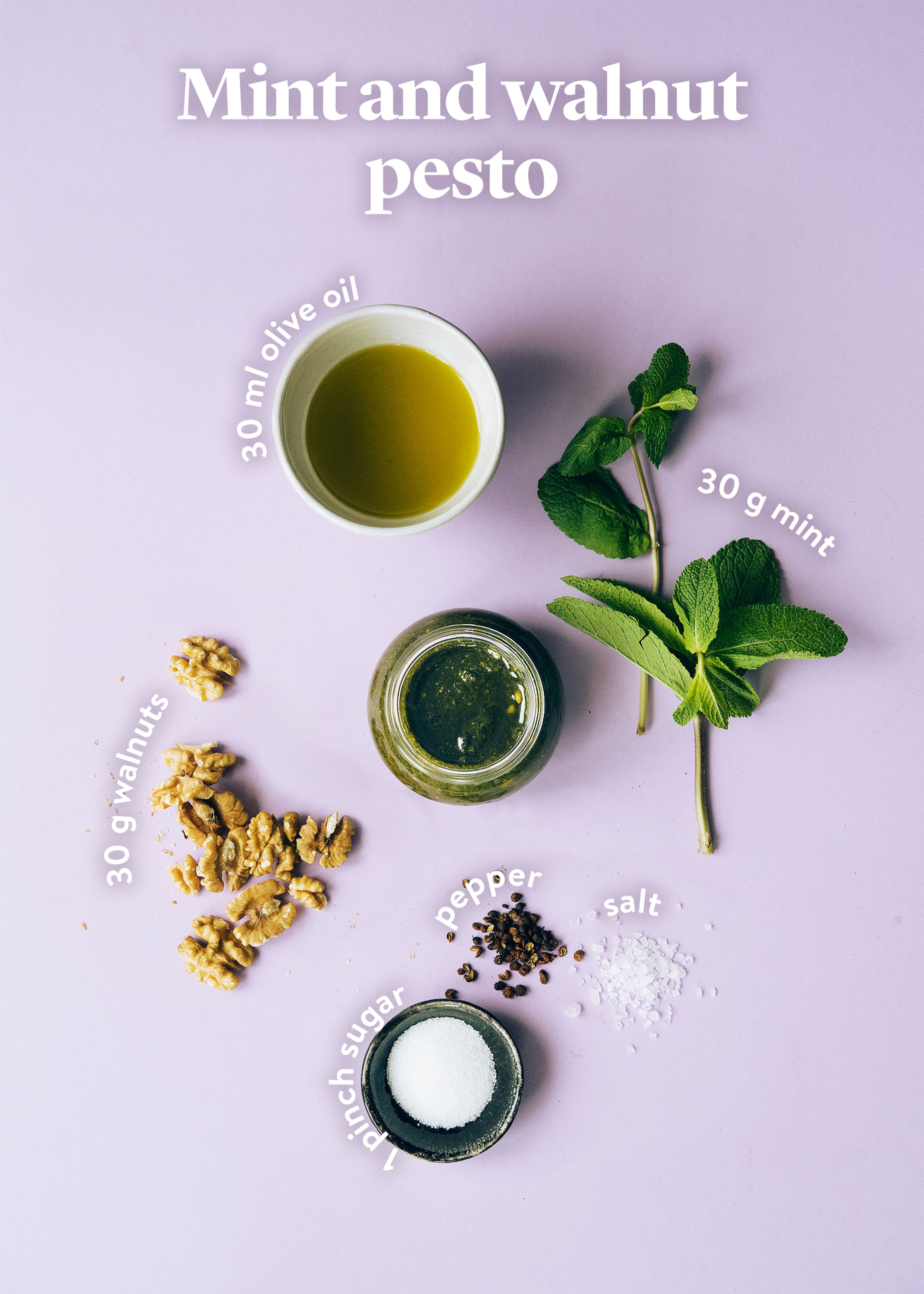 I find the mint and walnut pesto especially fantastic drizzled over grilled vegetables, paired with goat cheese, as a marinade for lamb, or stirred into a simple vinaigrette for salads.
6. BEET AND PEANUT PESTO
This version may not be your average pesto but trust me—it's so good you'll want to eat it by the spoonful! It has a delicate flavor, which harmoniously combines earthy sweet beetroot and bitter walnuts with a subtle hint of rosemary.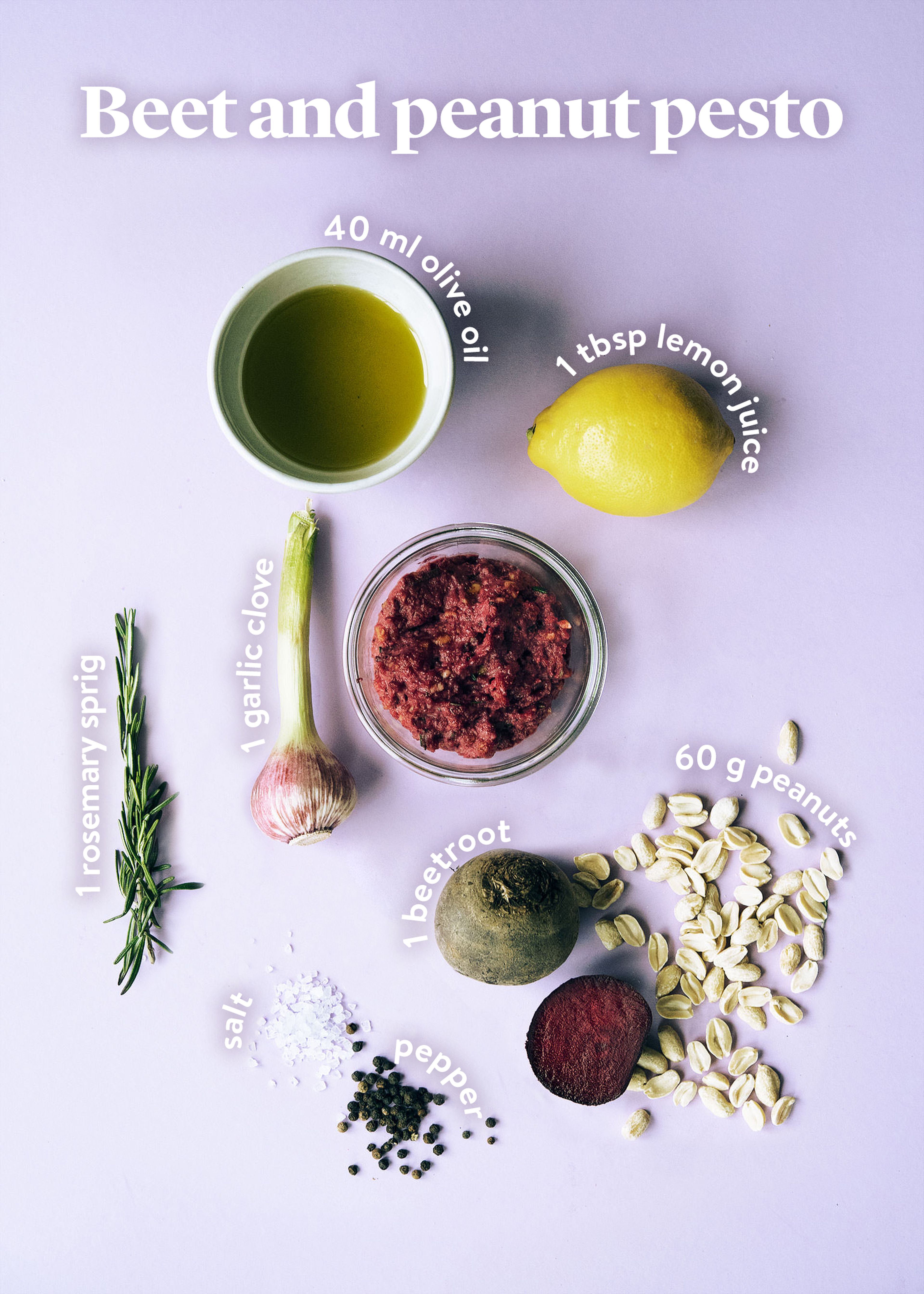 The creamy magenta pesto is an excellent spread or topping for crostini and pairs well with goat's cheese, blue cheese, and buffalo mozzarella. Try it on a roast beef sandwich for a contemporary spin on the old classic.
What's your favorite pesto? Tell us in the comments below and upload a picture of your creations!
Published on April 14, 2018
More delicious ideas for you