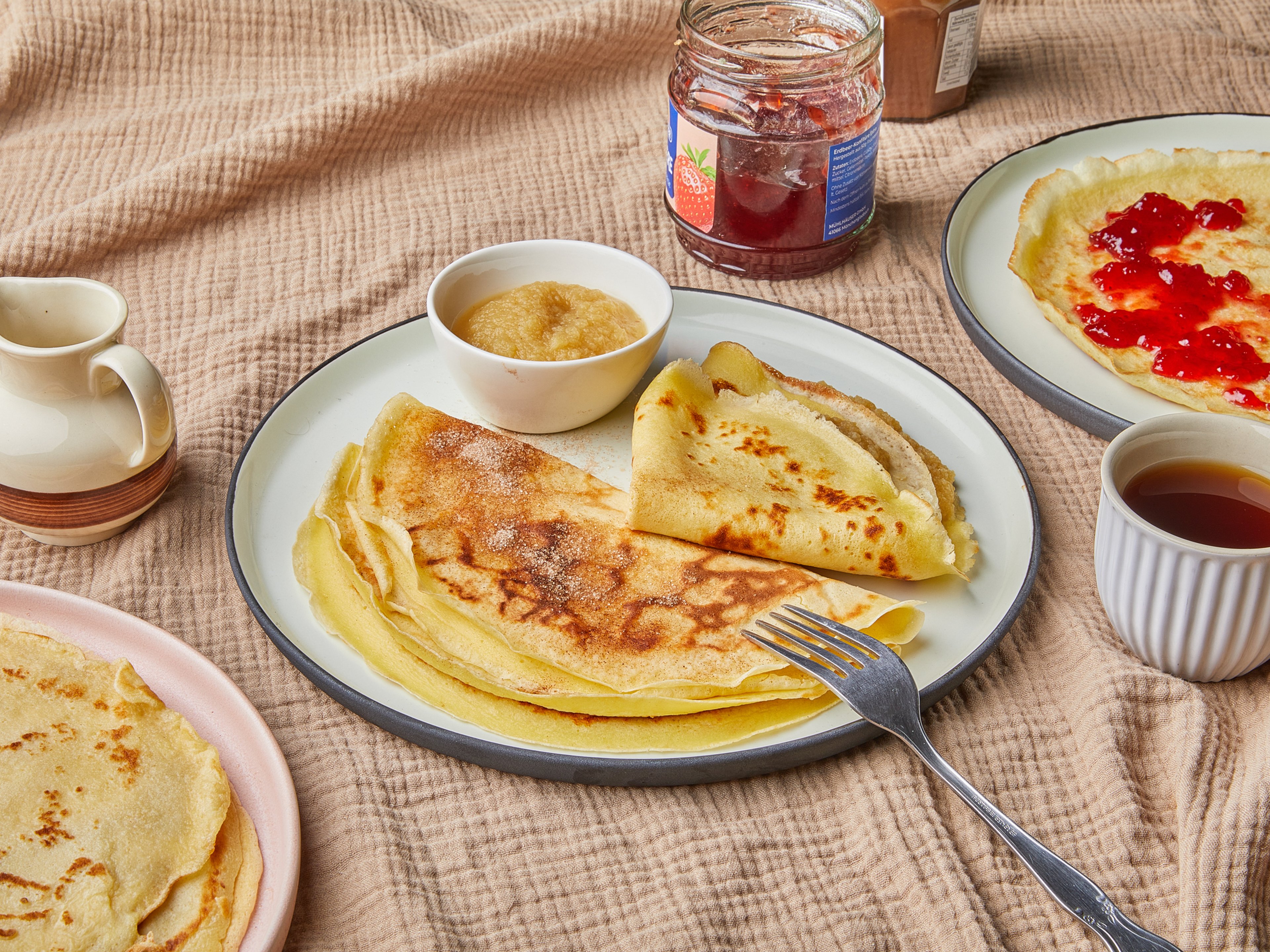 10+ Inventive Pancake Toppings Besides Maple Syrup
New ideas for pancake enthusiasts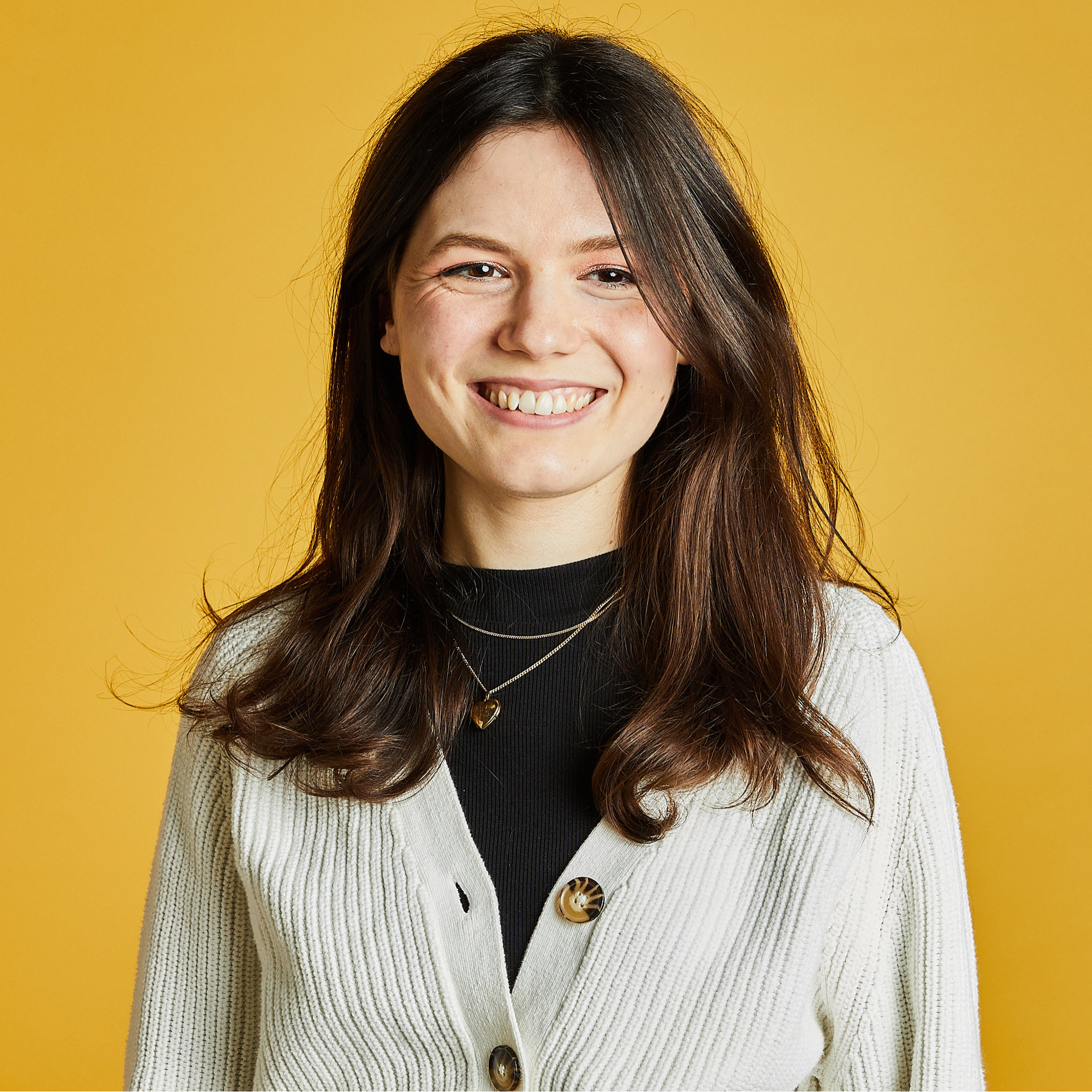 Food Editor at Kitchen Stories
Comfort food needs no introduction, yet it means something different for everyone. In our Comfort Food Issue, we're exploring the recipes that are always there for us and invite you to do the same. Check back here for our latest recipes and articles from the issue, and don't forget to follow us on Instagram for exclusive content.
For those that have grown up in Germany, pancakes are a staple food that can fit to any mealtime, but they're almost always accompanied by a typical breakfast spread: jam, Nutella, applesauce, and my personal favorite, cinnamon sugar. Nothing gives me such a feeling of happiness as the combination of a golden brown pancake glittering with cinnamon sugar that crunches when you bite into it. This might sound a little plain or boring considering all the wonderful toppings that can crown a stack of pancakes, but before we get into all the sweet and savory ways to top them, first things first...
The foundation of all great pancakes: The batter
Pancakes come in seemingly endless variations, and not just on the matter of toppings, of course, but also in terms of the batter. Where I'm from, we always had medium-sized, very thin pancakes, not quite as thin as French crèpes, but close. Our lead editor, Lisa, just developed a recipe for classic German-style pancakes that are both thin and a bit fluffy. Her trick? Add a dash of fizz (thanks to sparkling water) to the batter. In combination with the eggs, this makes the pancakes fluffy, but thin enough to roll them up perfectly around your choice of fillings. This recipe also stands out because the batter isn't heavily sweetened, so the pancakes fit both sweet and savory pairings.
German-style pancakes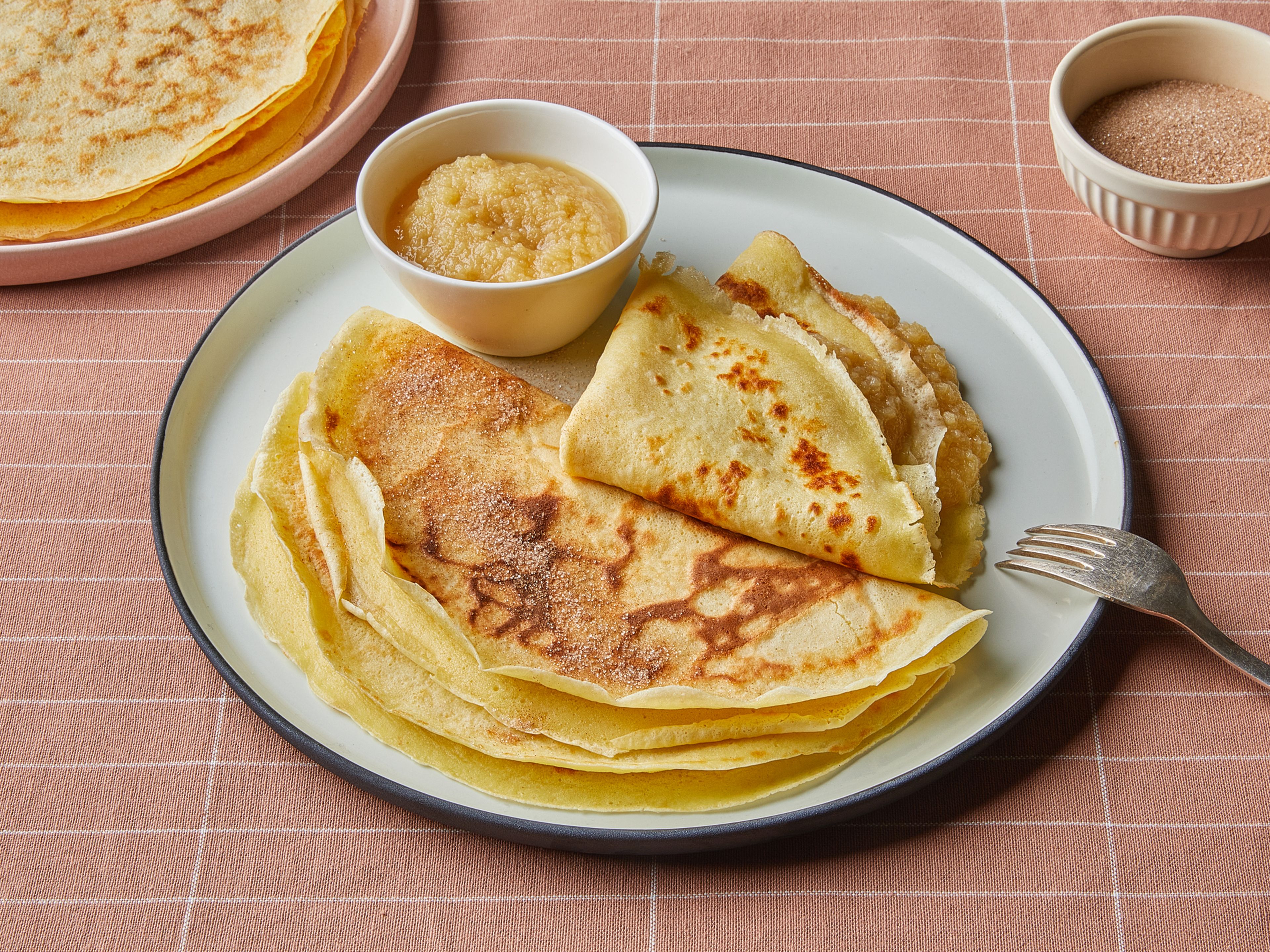 → Go to recipe
All the ways to top and serve your pancakes
When it comes to assembling a beautiful plate of pancakes, whether you like them thicker and fluffy or more thin and crispy, the best part of your plate is the toppings, of course! Whether you prefer sweet or savory, here are some tips, tricks, and fun ideas to take with you to your next pancake breakfast.
Sweet ways to top pancakes
We all likely know, and hopefully, love the basic sweet pancake toppings like stewed apples, jam, chocolate spread and bananas (or berries!), and of course cinnamon sugar. My grandma also had a pancake recipe that didn't even need a topping, but instead had cherries baked into the batter in summer and apples in the fall. The fruits would soften and get hot in the pan and act almost like built-in toppings, so to speak, plus whoever found the secret cherry pit got to make a wish.

If you're in the mood for something new, we've got some great ideas. Take note of Christian's chocolate waffles with tahini cream, and turn this combination into pancakes. Stud your batter with chocolate chips and top with a super simple tahini topping—just tahini, crème fraîche, and maple syrup. This combination is a bit tangy, nutty, sweet, and really delicious and indulgent for a special breakfast or brunch. You could even garnish each serving with shreds of dark chocolate and, if you like, a bit of fresh orange zest. Another great option leans on Hanna's recipe for "berry" delicious brioche toast. Serve the pancakes with lemony ricotta and a spoonful of sweet and sour berries; you can use a thawed, frozen berry mix when fresh berries are out of season, too.
On the other hand, the combination of a vegan cashew cream (or whipped cream), cooked, spiced plums (you can take a cue from this recipe), and walnuts is especially autumnal and warming. To make your own cashew cream, simply soak a handful of cashews in hot water for about 30 minutes while you prepare the pancakes. Drain them and blend them with a little water until they reach a creamy consistency and add a bit of maple syrup for some sweetness.


Exciting ideas for savory pancakes
Savory pancakes are a delicious and satisfying meal in their own right. How about fluffy pancakes served Eggs Benedict-style, topped with salty ham, poached eggs, and silky Hollandaise? Paired with a mixed green salad with a vibrant dressing and plenty of herbs, a pile of crisp pancakes is a brunching dream. Or how about a plate-sized version of the traditional Russian combination of horseradish cream cheese and smoked salmon served atop bite-size blini? We can also take inspiration from TikTok and put a fried egg crisped up in red or green pesto over a pile of pancakes. And let's not forget the classic combination of thin pancakes wrapped around cheese and mushrooms. Add some ricotta, freshly grated lemon zest, and thyme and you have the perfect brunch-y dish for a gray autumn weekend.


These are just a few ideas for something sweet and something new, but really, the ideas are endless! Vanilla ice cream? Pear compote? Sweetened or scented whipped cream? Toasted nuts? Let us know in the comments what the sweetest pancakes of your dreams would look like.
Pancakes from around the world
Last but not least, it only makes sense to round out an article all about pancakes with a nod to pancakes from all over the globe, for even more inspiration. Pancakes are simply too diverse not to mention some of these variations that are definitely worth a try. Of course, this is only a small selection, but here, at least, is a glimpse into what else the wonderful world of pancakes has to offer for you:
Do you have a favorite version of pancakes? Which topping do you think we need to try? Let us know in the comments below!
Published on November 21, 2021
More delicious ideas for you