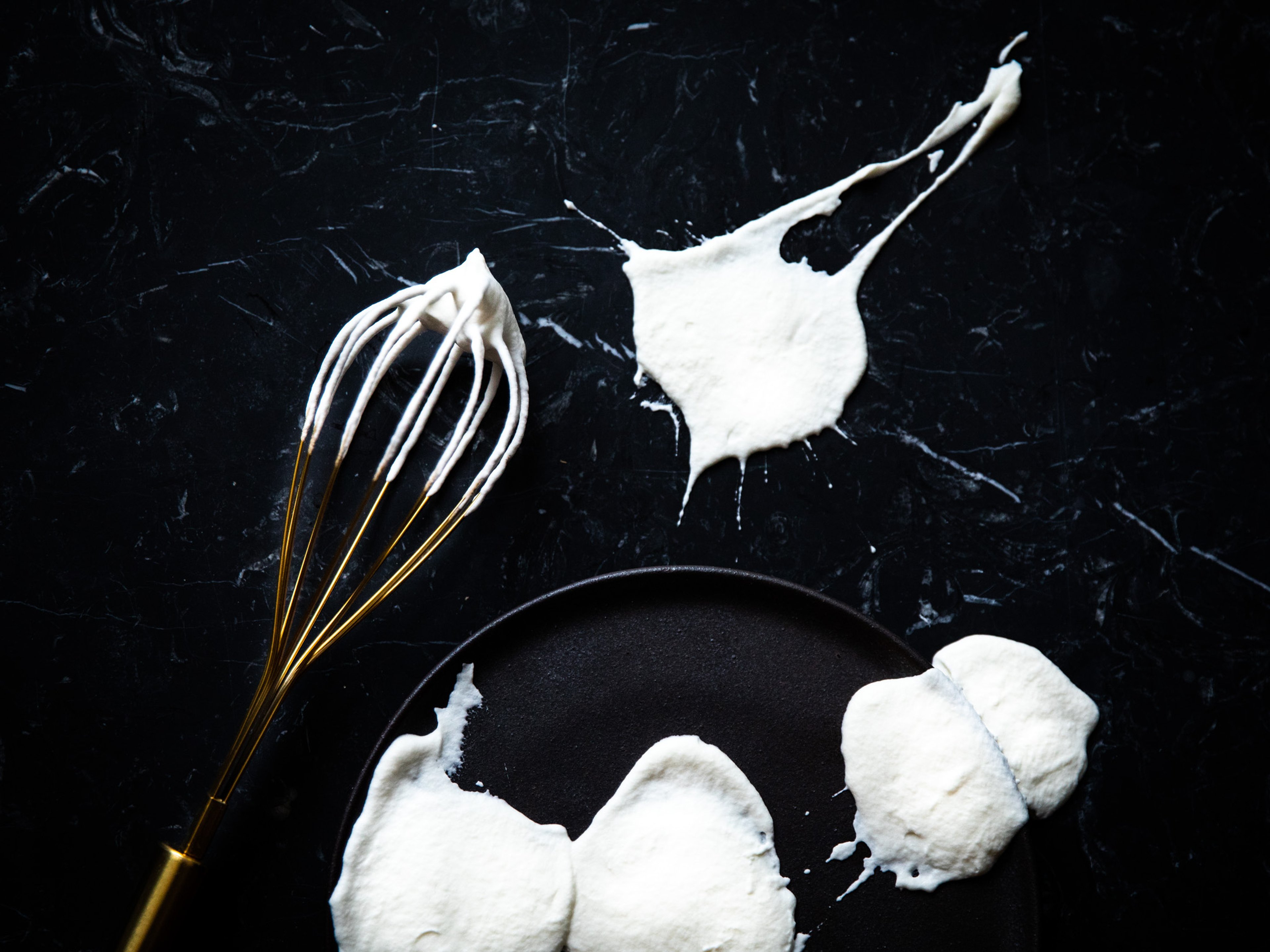 How to Make Better Whipped Cream
Our top tips to make this sweet second thought into a shining star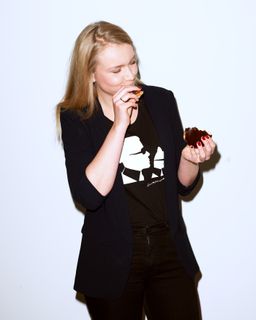 Most simply put: whipped cream makes just about everything better. Whether it's whipped destiny is as a generous dollop in a comforting cup of hot chocolate, a creamy side-kick to a freshly baked pie, or the velvety layer in a tiered trifle, as easy as whipped cream is to make, it's just as easy to mess it up. So, in order to avoid any unnecessary whipped cream woes, we've come up with a guide so you can get it right—every time! Plus, our 10 favorite whipped cream recipes to satisfy your sweet tooth.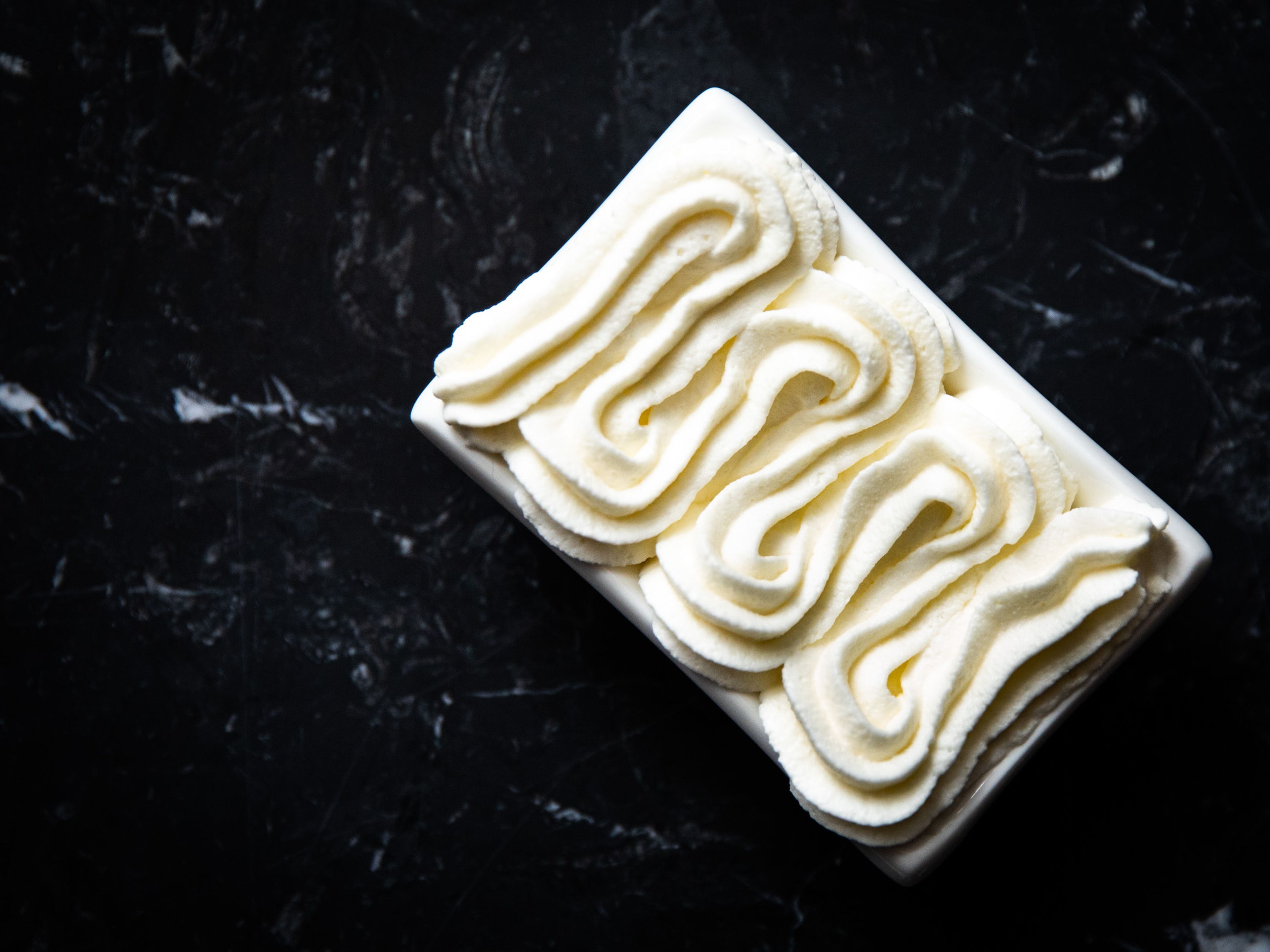 Our top 7 tips to achieving whipped cream greatness
1. The tools
You can whip your cream the good old fashioned way—by hand with a large whisk. This gives you full control of the whipping process, and according to my grandmother, it's the best and only way to achieve the smoothest, cloud-like cream. I always admire her commitment to this method, especially when I think my arm is sore just holding up the hand mixer. If you have a more equipped kitchen and want to save that arm work-out for the gym, a hand mixer with beaters or stand mixer with a whisk is probably a more convenient option, and (don't tell my grandmother) works just as well.
It's recommended that you take your time and keep the speed no higher than medium. Try to resist the urge of whipping at full power to speed up the process, as the line between a perfectly airy cream and an over whipped, grainy one is very fine. Cream doubles in size when whipped, e.g. 1 cup of cream will yield approx. 2 cups when whipped, so make sure to choose a large enough bowl whether whipping by hand or with a mixer.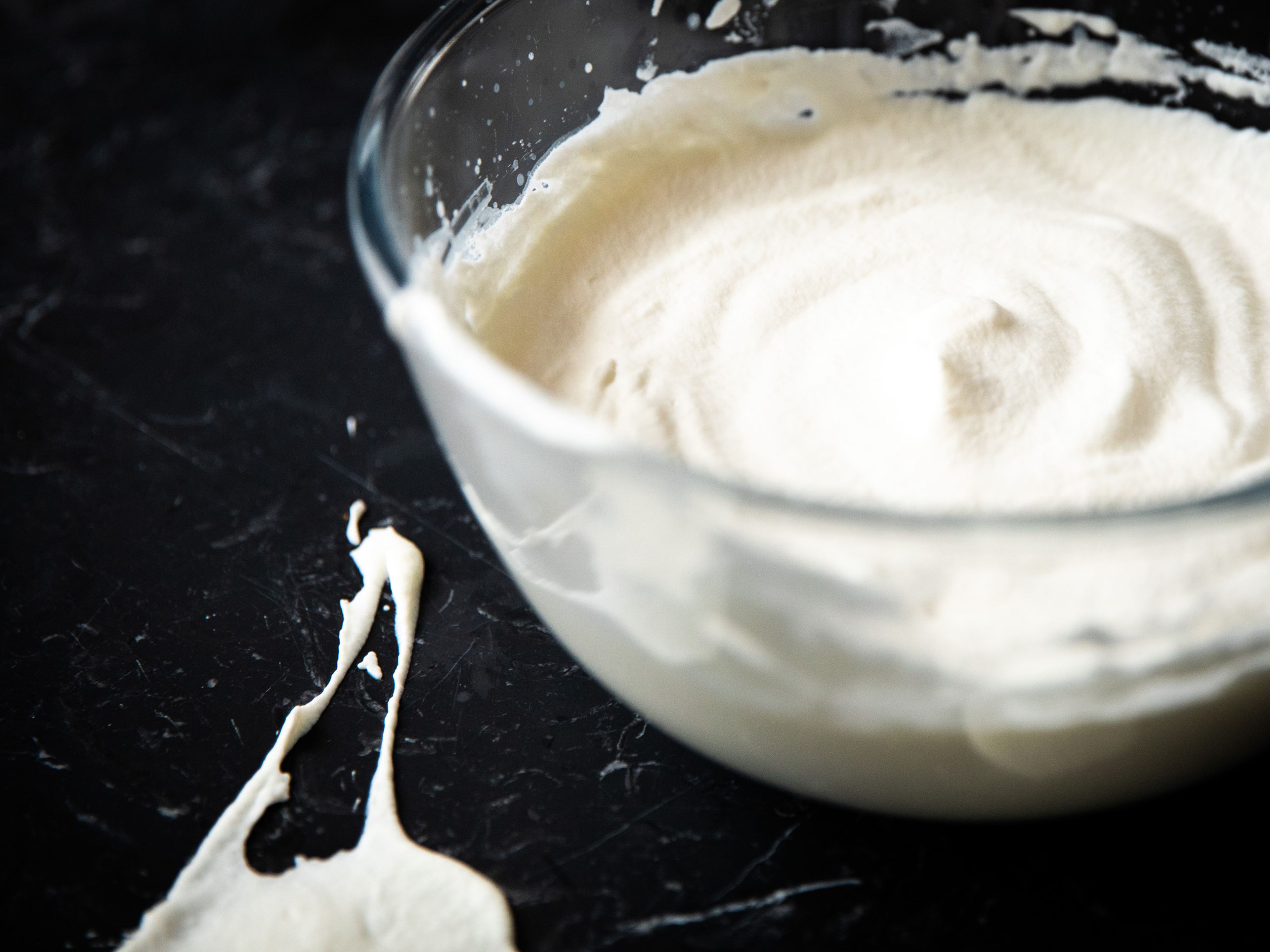 A clever hack is to whip your cream using only a mason jar. Simply add cream to the jar, leaving enough room for the cream to double in size, and give it a good shake until it's light and fluffy. It requires a bit of muscle power, but is a perfect picnic or party trick to serving freshly whipped cream on a whim!
2. The temperature
You might have heard the good tip to always whip chilled cream in order for it to become light and airy, and actually, it really does make a difference! It all comes down to science of course: The cooler the cream, the more efficient the fat molecules are in capturing the air bubbles produced by the whipping process, making the cream fluff up and expand. Therefore, always make sure to chill the cream well before using, and if beating by hand or hand mixer, use a chilled bowl (metal is best), or even place the bowl in an ice bath while whipping. You can also chill the beaters or whisk for 30 min. before whipping for some extra assurance.
3. The cream
When choosing your cream, look for one with a high milk fat content, ideally between 30 and 40 percent. For a lighter whipped cream, perfect for serving on the side or on top of various desserts, use whipping cream, which has a milk fat content around 30 percent. For a denser consistency, which is ideal for incorporating into desserts, use a richer cream with a higher fat content, such as heavy cream which is usually around 36 percent fat.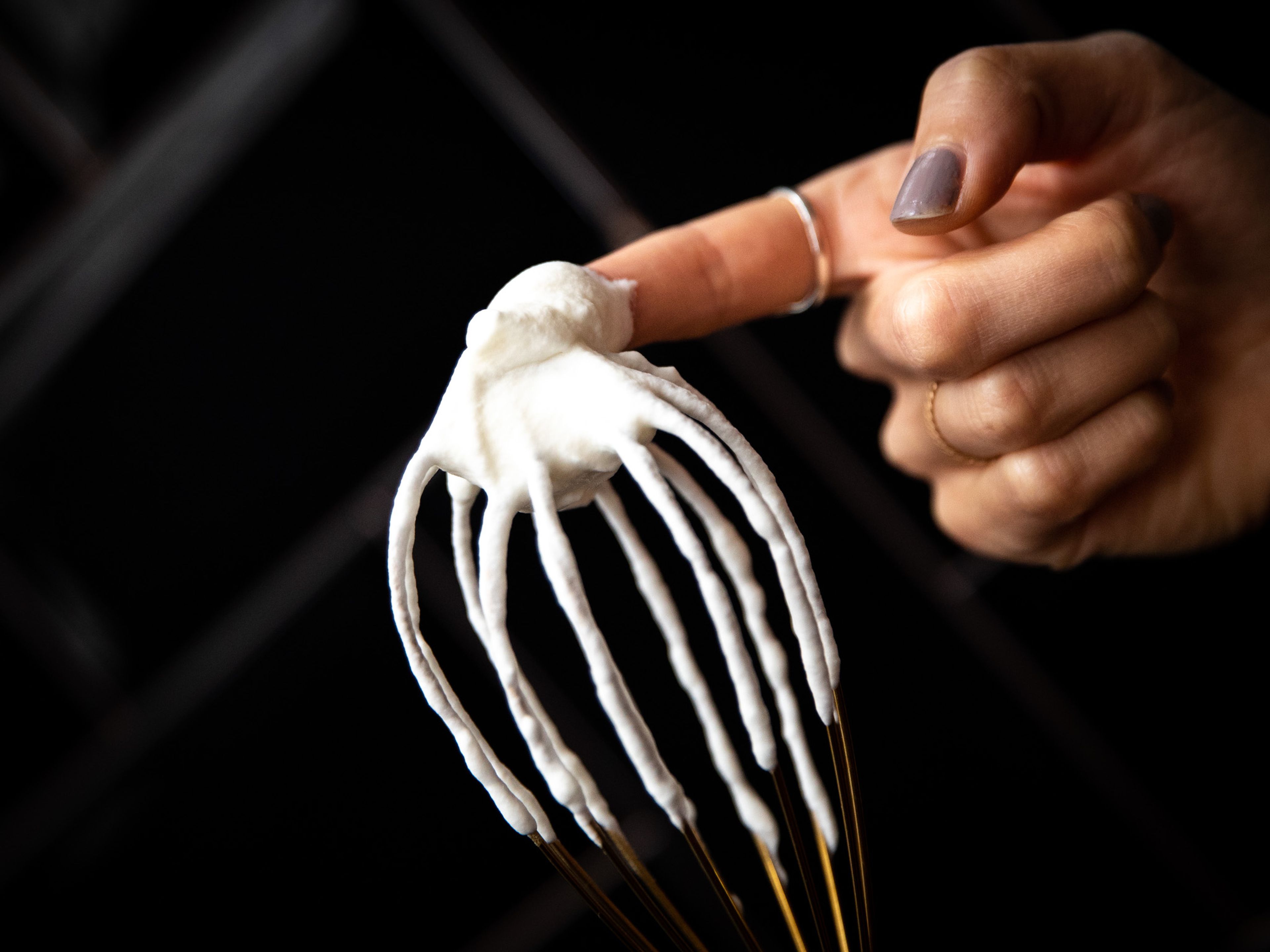 Always try to use the freshest highest quality cream you can find, especially when you plan to simply whip the cream and serve it alongside desserts. It really makes a difference! For more details on heavy cream (and other dairy products) click here.
4. The sugar
If you wish to sweeten your cream, we recommend that you use confectioner's sugar over granulated, as the small amount of cornstarch in the former discourages the weeping that occurs when whipped cream stands for longer than a few hours. Add your sweetener when the cream starts to thicken, then continue to whip until you reach desired consistency.
5. The peaks
One of the most common mistakes when making whipped cream is to over-whip it. Once you reach that perfect velvety smooth consistency, you can be seconds away from turning it into a stiff and grainy mess. The key to avoiding this is to pay close attention when the peaks are beginning to form.
A perfectly whipped cream can fall somewhere between soft and stiff peaks. Soft peaks will wilt at the end, unable to hold their shape. This type of whipped cream is nice for layered desserts or to serve alongside pies or cakes.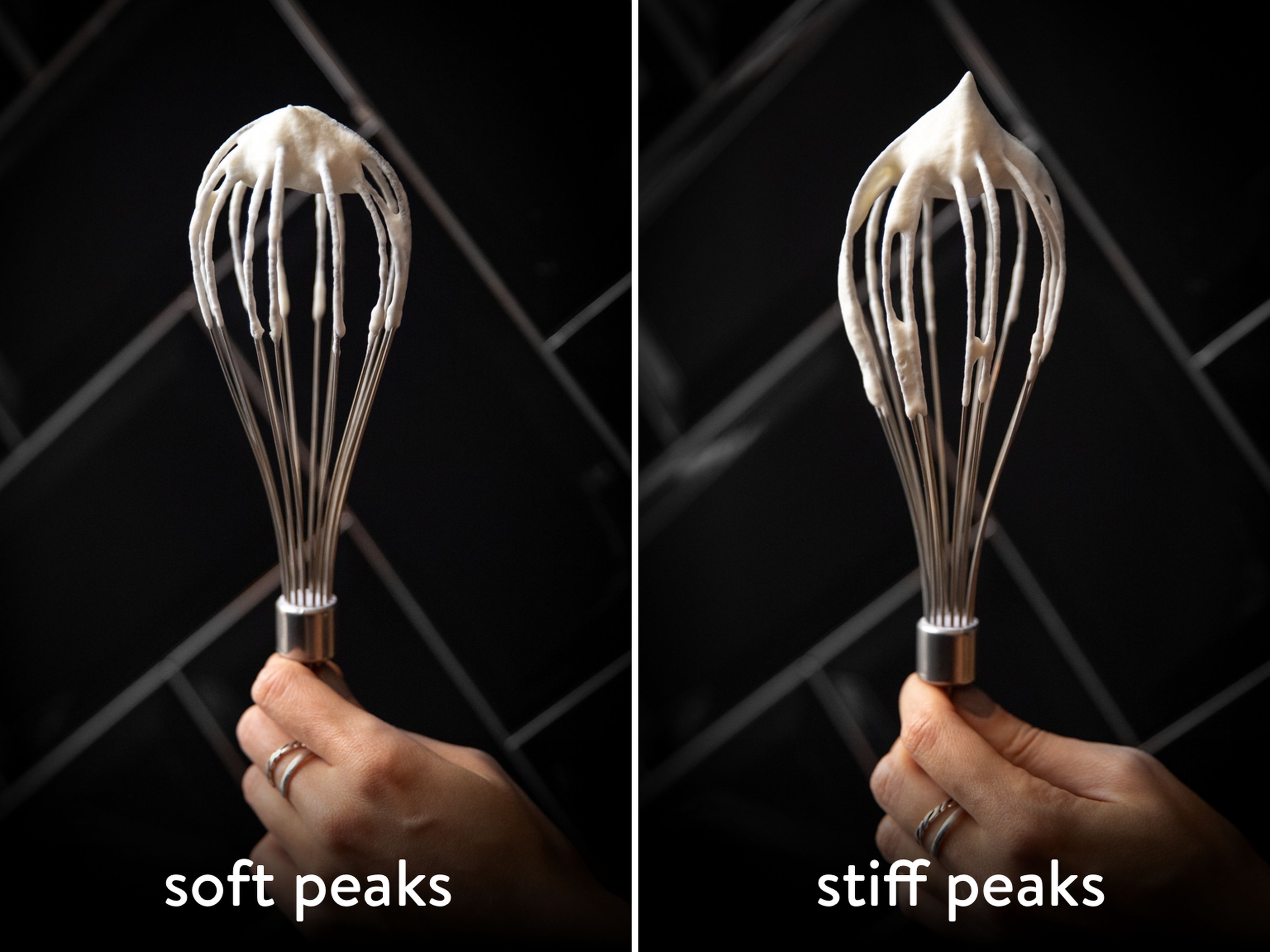 In order to achieve more firm peaks, without over-whipping, you can use a cream with a higher fat content, and add a little confectioner sugar or cream stabilizer before whipping. This makes the cream just a bit denser, which allows it to hold its shape better. Should your timing, however, be off, and the cream becomes grainy and separated, simply try adding some more cream, little by little, while gently whisking until it becomes smooth again.
6. Finishing touches
Infusing your whipped cream is a simple way to add a subtle flavor twist that will elevate your desserts to a higher level without too much investment. There are two methods to infuse cream: hot or cold. Either method you use, the cream is always infused before the whipping starts, which makes it easy to prepare ahead, leave in the fridge, and quickly whip once it's time to serve.
Dried aromatics like cinnamon, cardamom, bay leaves, or chili, are ideal for hot infusion, where the spices are added to warmed cream and steeped for 30 min. It's important to remove the aromatics and chill the infused cream completely before whipping.
The cold infusion is best suited for fresh ingredients, such as fresh herbs like mint, basil, or tarragon, which work wonderfully with fruit cakes and pies—just imagine a hidden hint of bright, refreshing basil to accompany your strawberry pie! To make a cold infusion, chop and add your fresh aromatics to the cream, cover, and leave in the fridge overnight to infuse, then simply strain through a fine sieve, and let the whipping begin. Watch our how-to video below to get the full recipe.
How to infuse whipped cream
7. How to prep whipped cream ahead or store leftover whipped cream
Preparing whipped cream ahead can be a tricky business—you beat it to perfection, store it in the fridge, and by the time your dinner party is ready for dessert, the once delicate texture has become weepy and deflated. However, there are easy ways to avoid this: one is to slightly under-whip the cream, and once it's time to serve, give it a few good whips with a whisk to fluff it up. Another technique, which even allows you to even prepare the whipped cream a day in advance, is to use cream stabilizer. Simply add it to the cream according to package instructions before whisking, beat to desired consistency, and transfer to the fridge. When storing your premade whipped cream, always make sure to tightly cover the bowl, as it easily picks up other aromas from the fridge.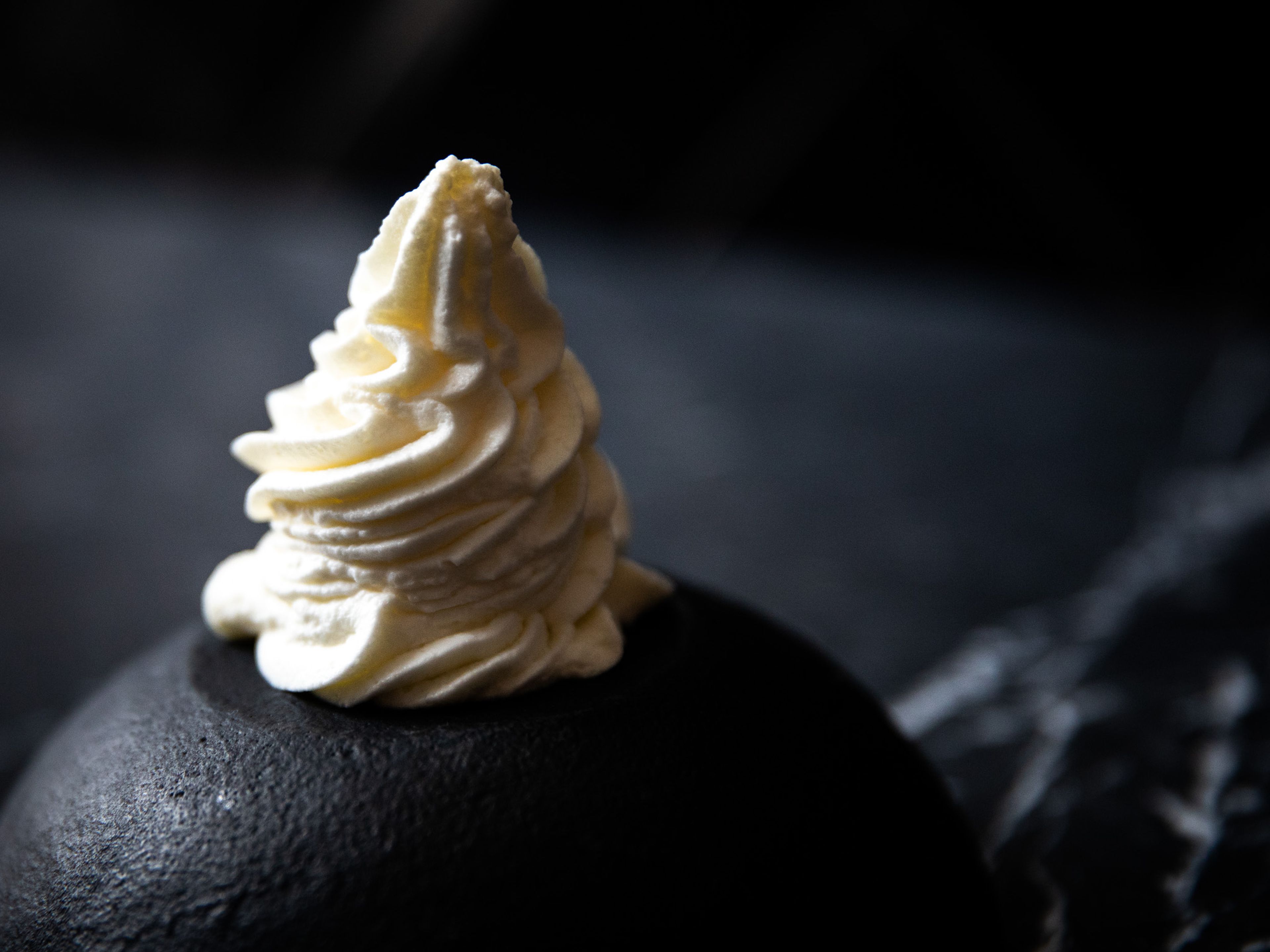 Most of us tend to throw out any leftover whipped cream, but that's a shame because it freezes and thaws surprisingly well! All you have to do is portion it out onto a parchment-lined baking sheet, freez until frozen solid, and then transfer portions into resealable freezer bags. Add the frozen whipped cream directly into your hot chocolate, or leave to thaw for approx. 15 min. before serving with a warm slice of pie.
Alternatives to whipped cream
A great dairy-free and vegan alternative to the classic whipped is using coconut cream. You can also add a sweetener, or infuse the coconut cream according to your liking, as you would dairy cream. If you don't have access to coconut cream, you can leave a can of full-fat coconut milk in the fridge overnight, which will help the coconut water separate from the cream, making it easy to extract the thicker, fattier "cream" from the can.
Using nuts for your whipped cream is also a handy vegan option. Cashew nuts in particular work well and are easy to transform into a creamy texture: Let the cashew nuts soak overnight, drain, and add to a blender along with double the amount of water, and sweetener, and blend until smooth, creamy, and fluffy, adding more water if necessary.
If you're still craving that creamy dairy goodness but are looking for a lower-fat alternative, you can try swapping out cream for plain Greek yogurt, or whip it in a ratio of 1:4 to still achieve that velvety and airy texture. If using for a dessert, don't forget to add sweetener to balance out the acidity of the yogurt.
Our 10 favorite whipped cream recipes
In the mood for something sweet? We (and whipped cream) have got you covered.
3-ingredient roasted peaches with honey whipped cream
→ Go to recipe
Glazed chestnuts with whipped sherry cream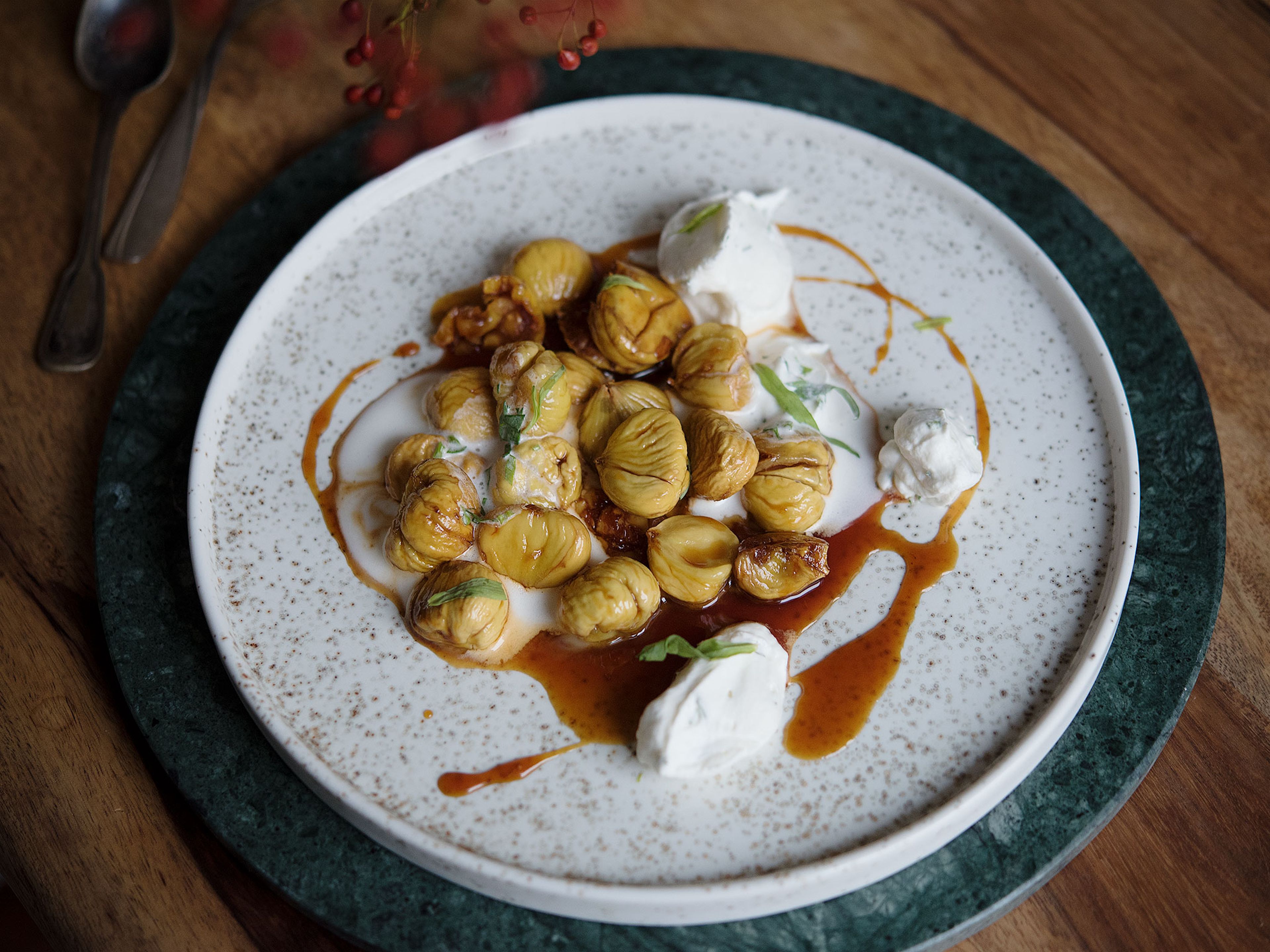 → Go to recipe
Raspberry Pavlovas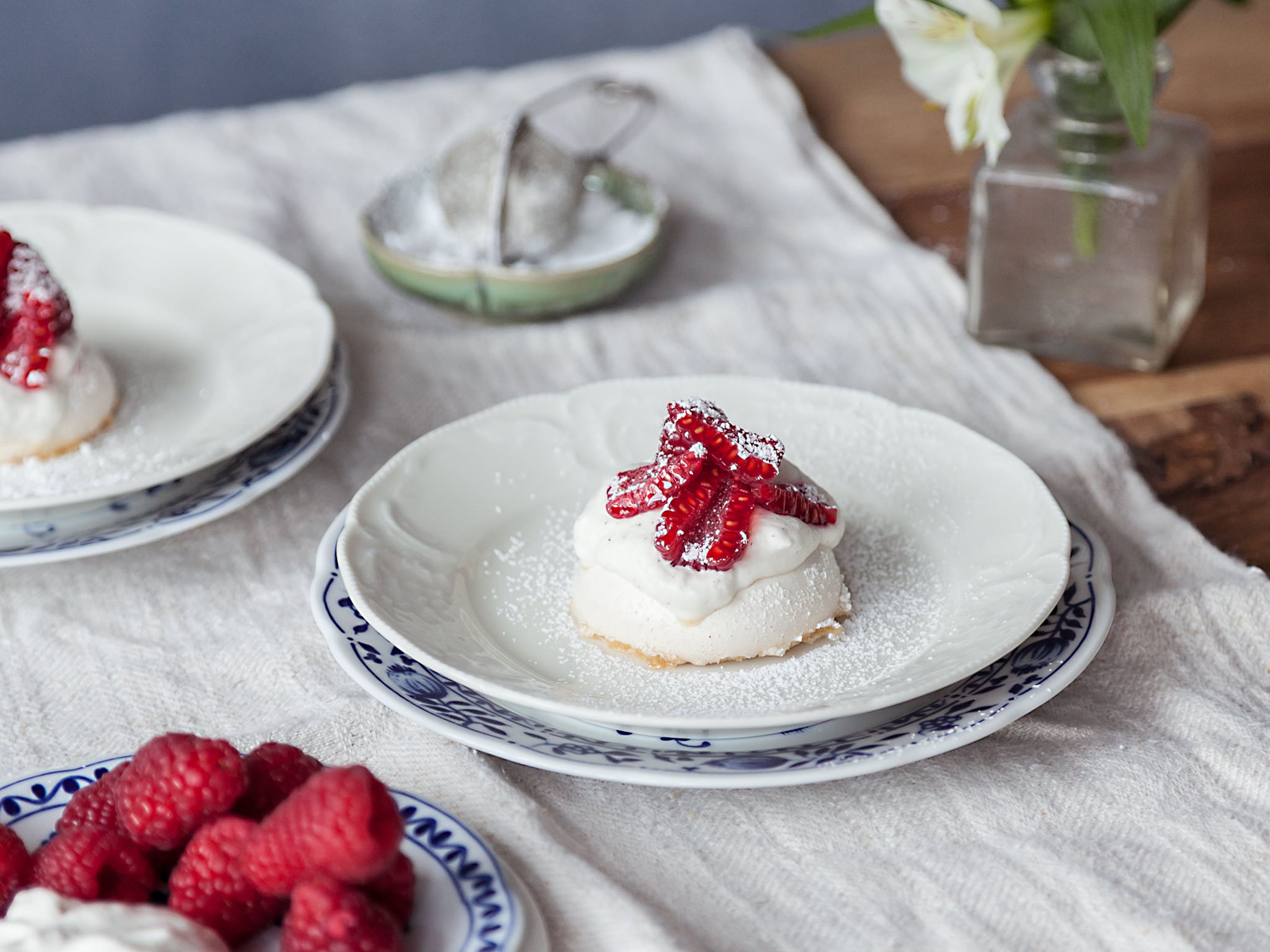 → Go to recipe
Classic hot chocolate with whipped cream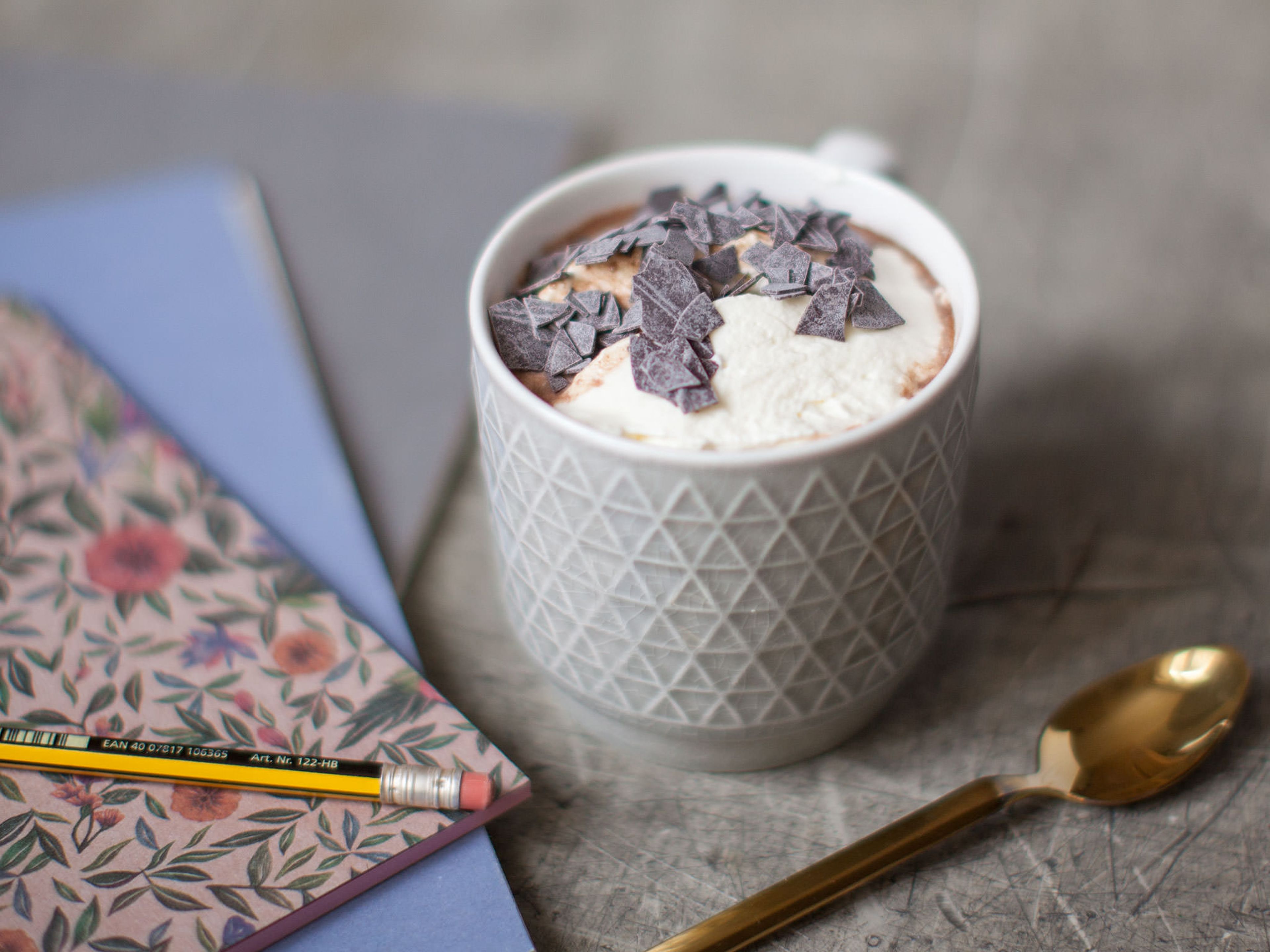 → Go to recipe
Chocolate-Guinness cake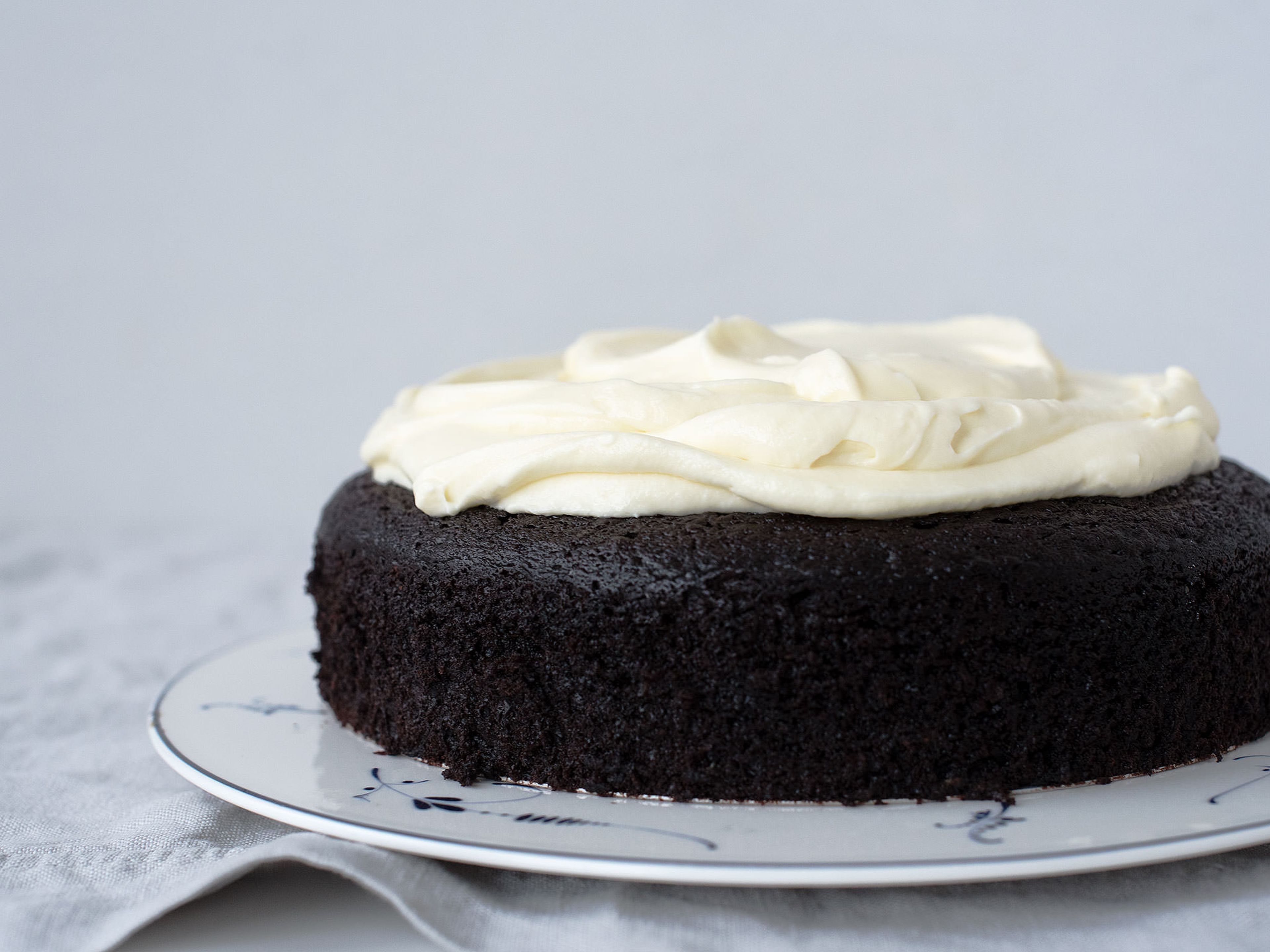 → Go to recipe
Piña colada parfait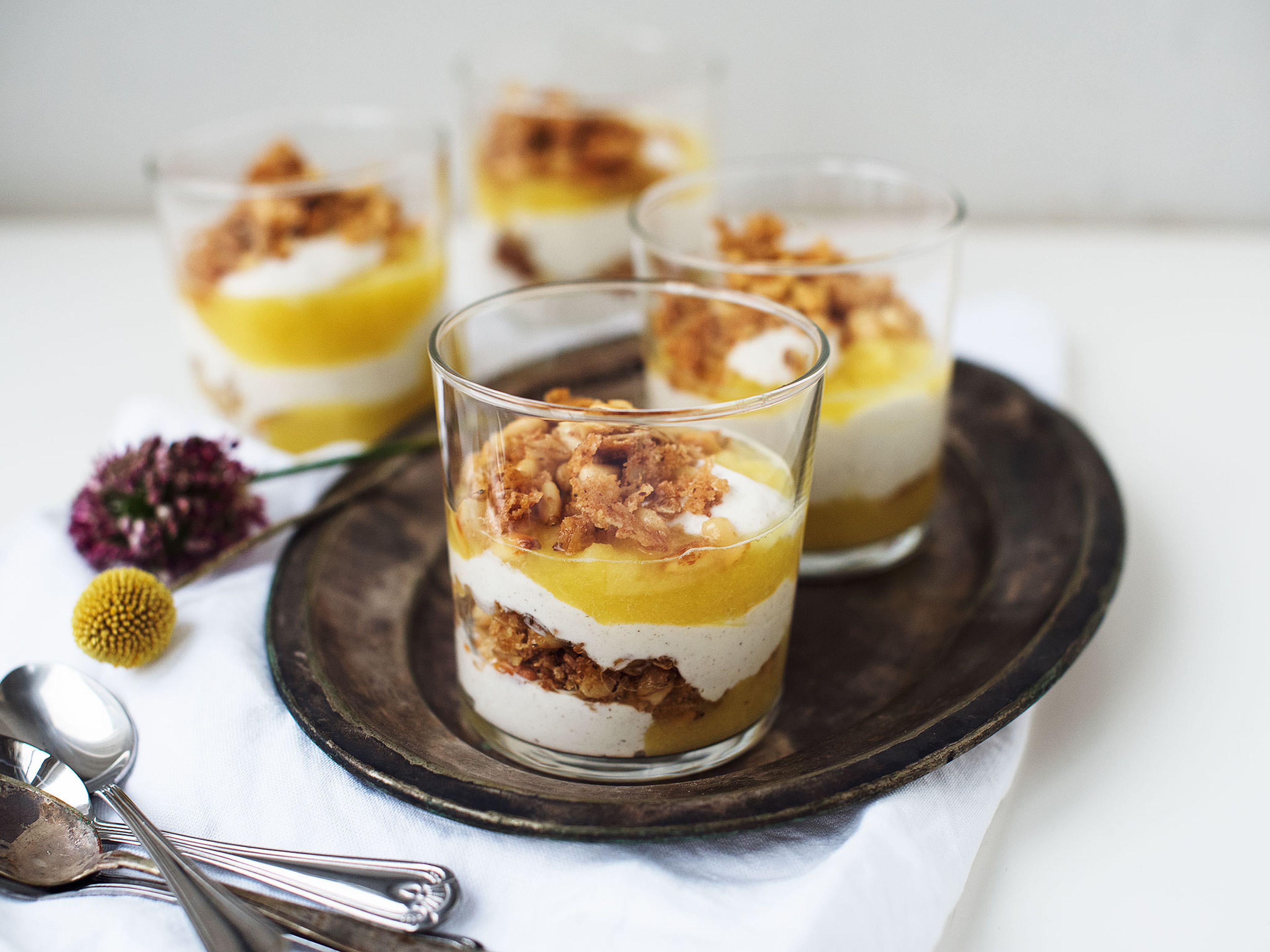 → Go to recipe
Eton mess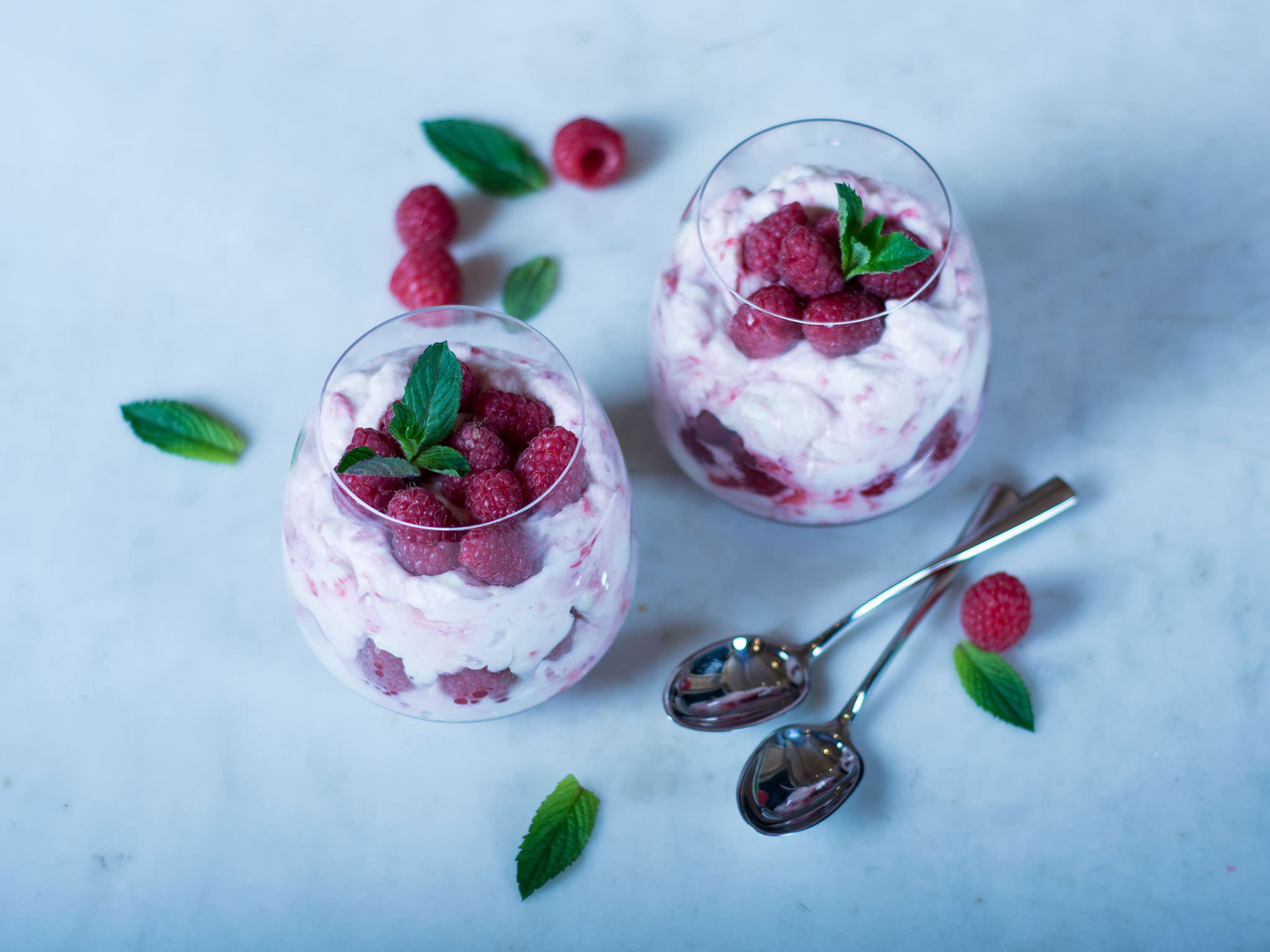 → Go to recipe
Raspberry-Oreo icebox cake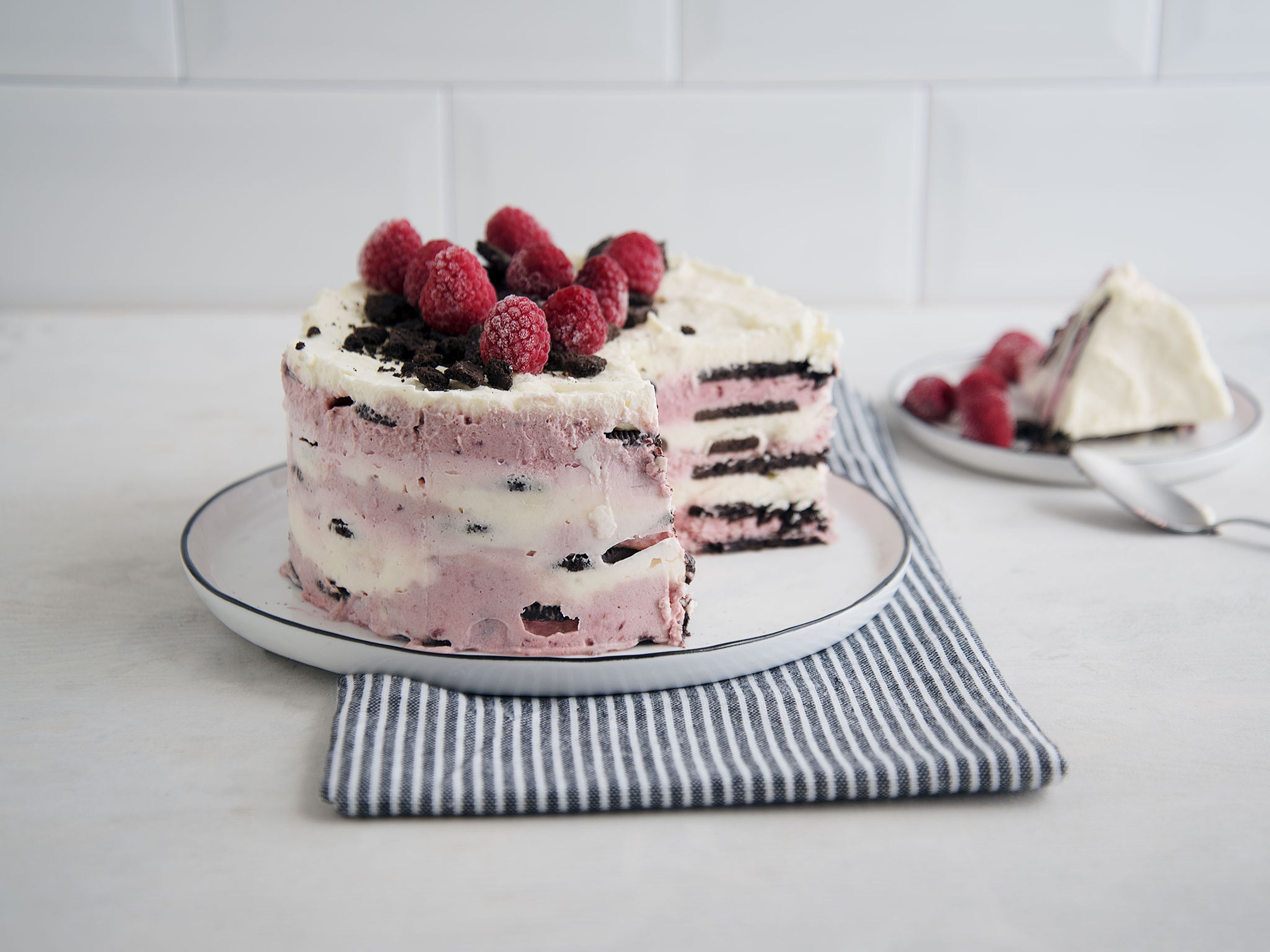 → Go to recipe
Apple crumble in a glass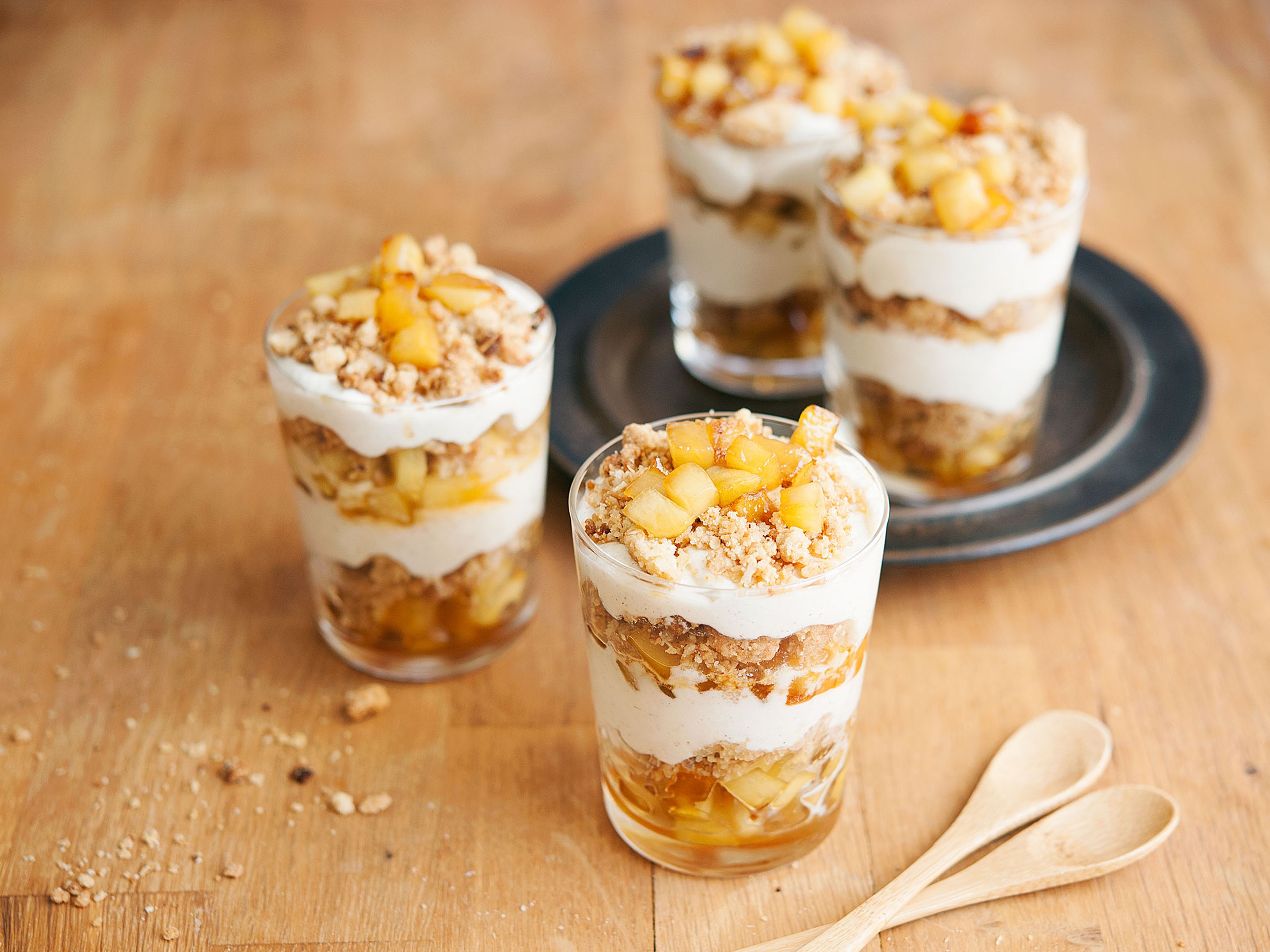 → Go to recipe
Strawberry Swiss roll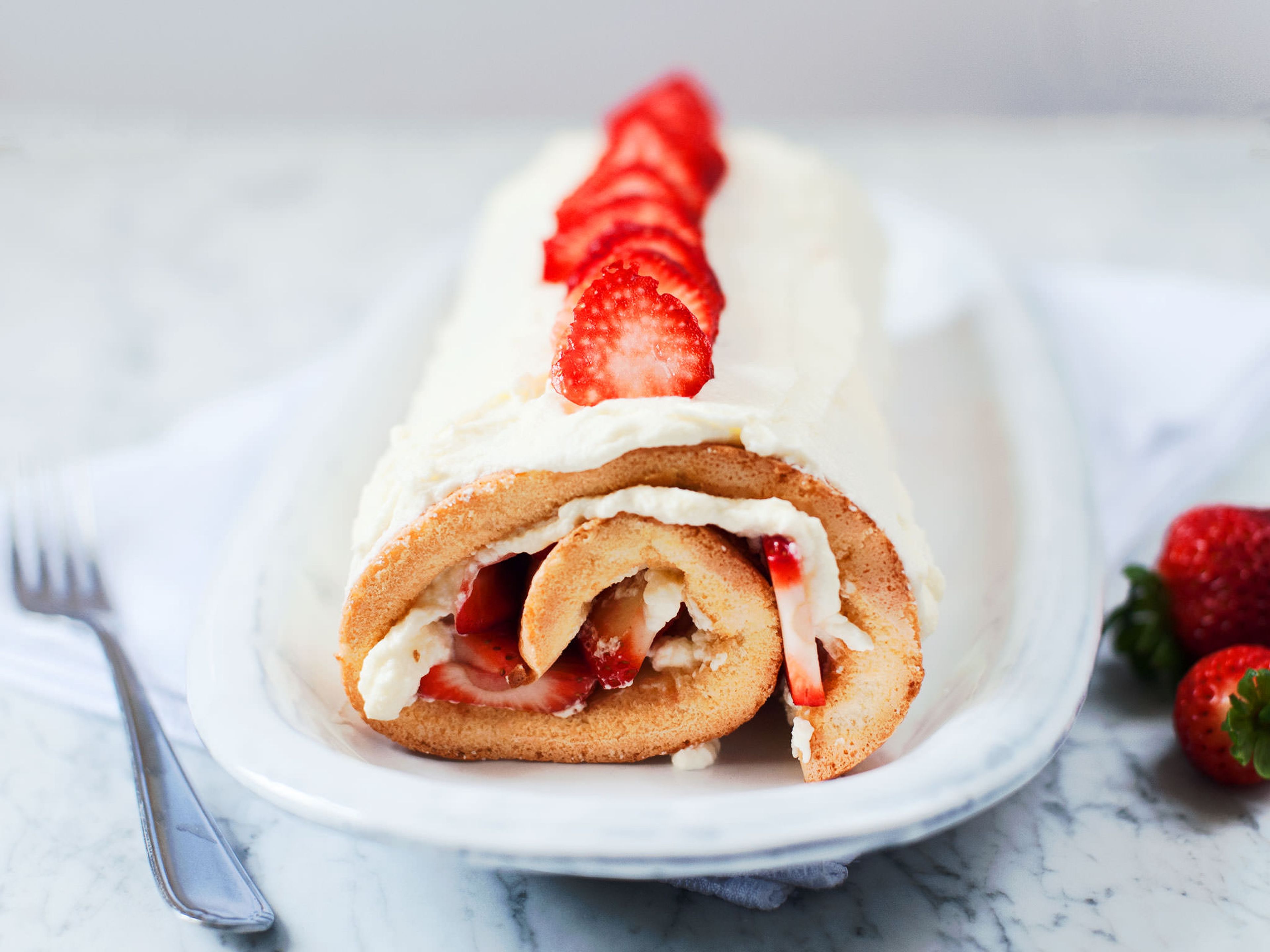 → Go to recipe
Published on December 9, 2018
More delicious ideas for you