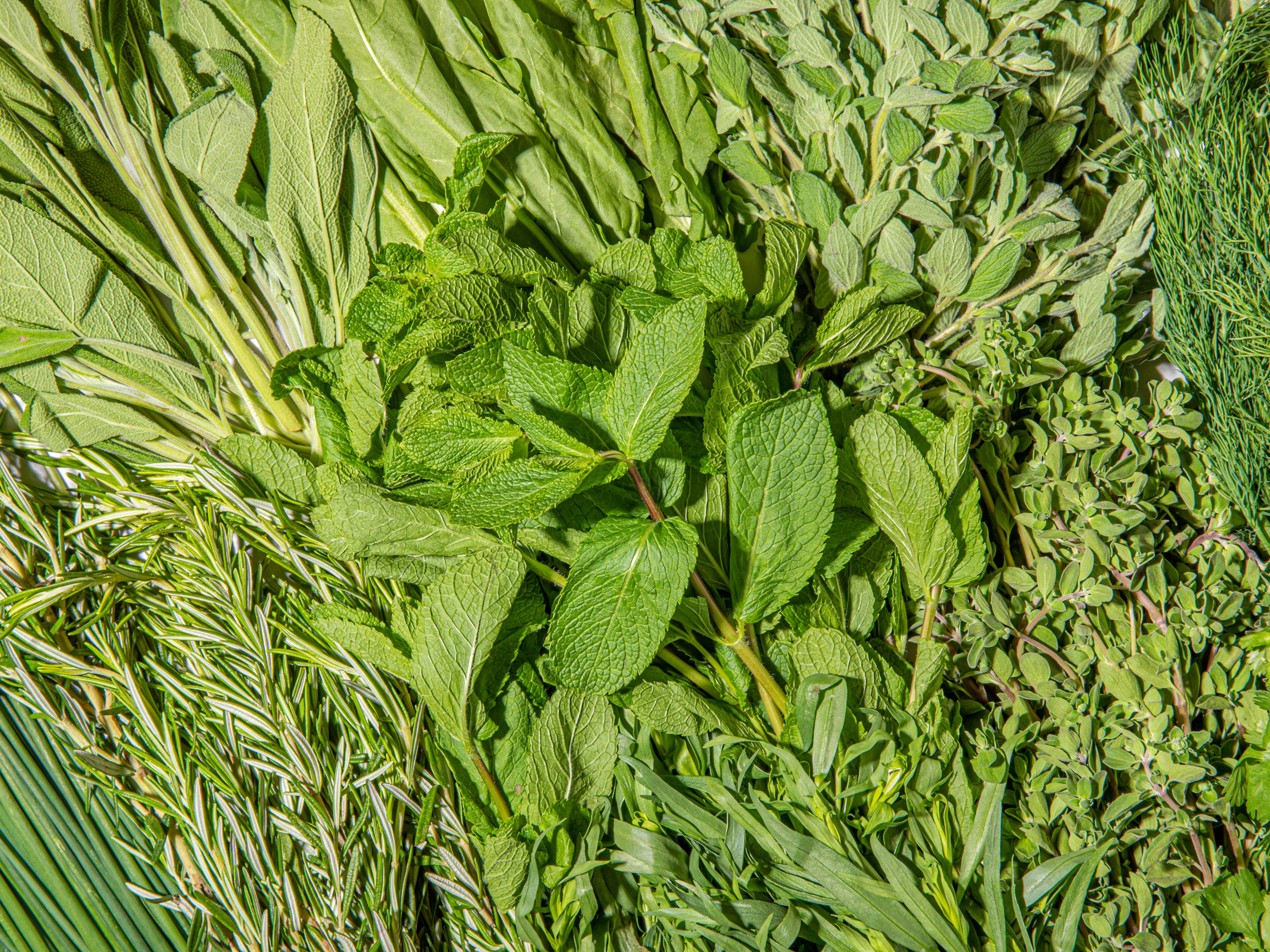 17 of Our Favorite Herbs and How to Use Them
From regulars to must-have cameos, here's how we use nature's bounty in the kitchen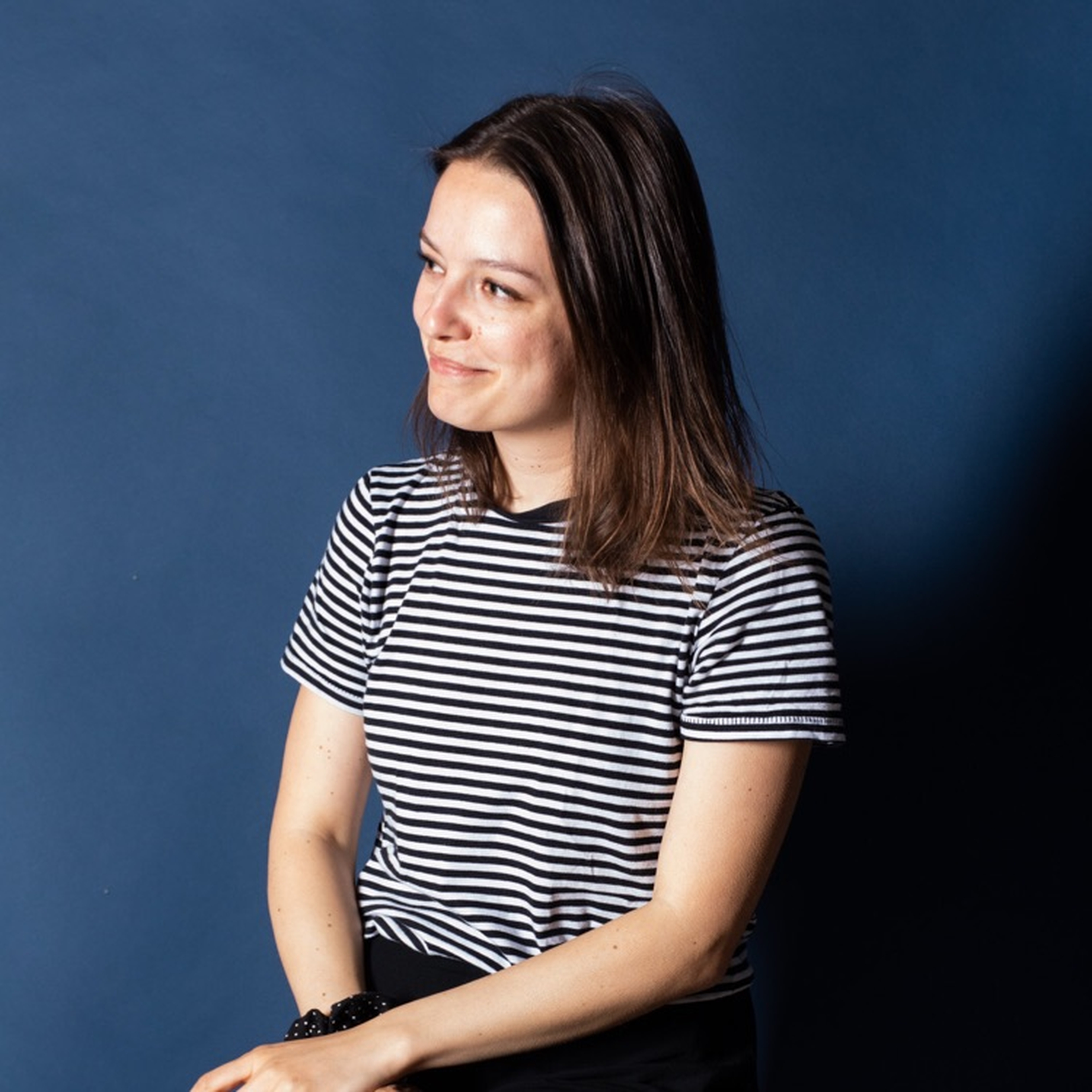 This article is part of "The Community Issue", our celebration of what brings us together: Food. This issue is a collaboration with Infarm, the fastest growing vertical farming network from Berlin, that grows 100% local with zero pesticides. At Infarm the plants are harvested at their freshest point and with their roots on to keep the taste and nutrients in! This month, we'll be giving you recipes that you asked for, highlighting some amazing recipes that you've shared, exploring what we've learned from each other here at KS, and so much more! Join us as we connect with each other through food this month and check out this link for an overview of our latest stories and recipes from the issue. Don't forget to follow us on Instagram for extra community content and more!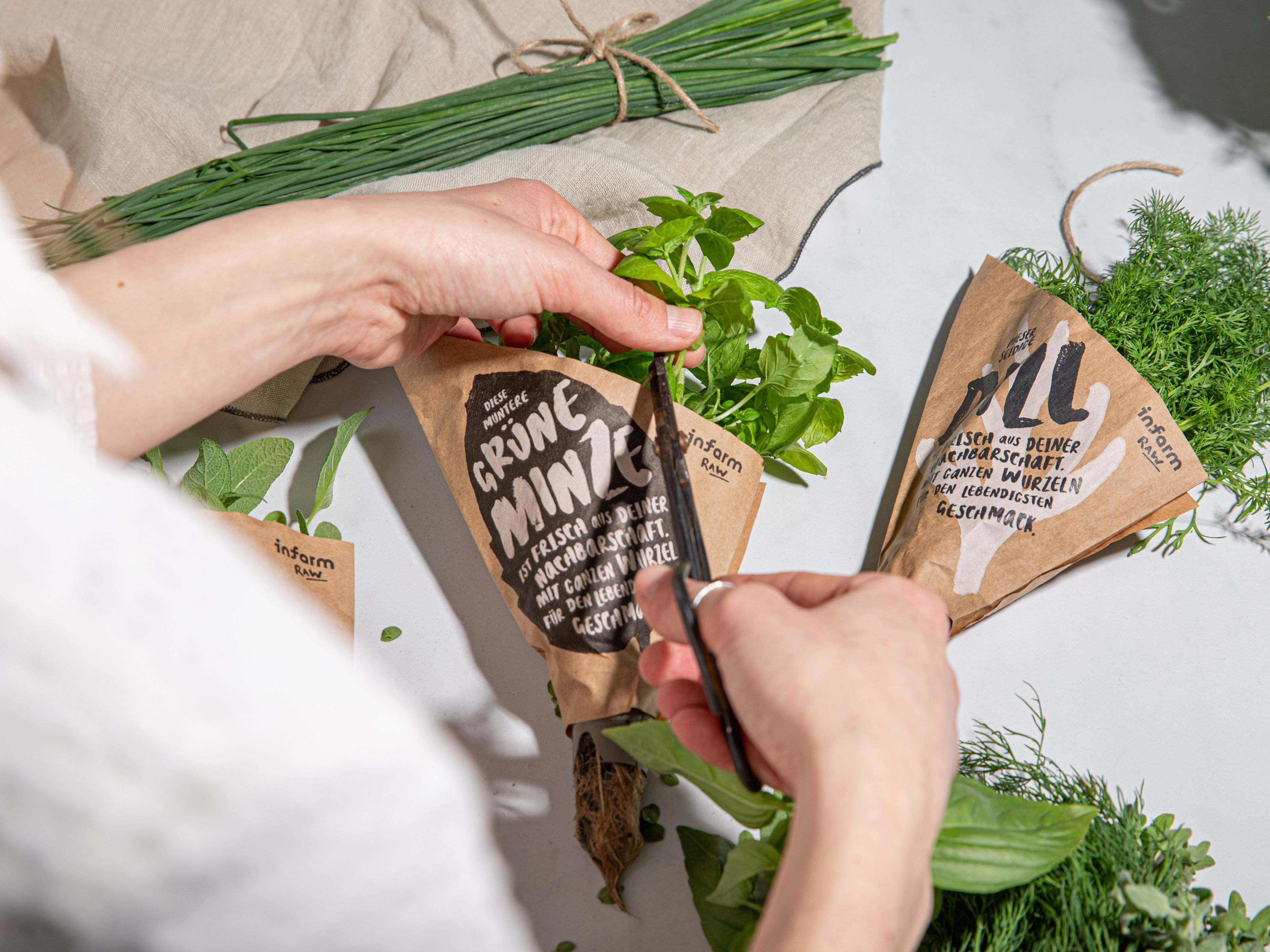 The fridge is empty: A "basic" shop is on the agenda. The first thing to land in my shopping basket are the ingredients that make any dish better (in my opinion): lemons, Parmesan and fresh herbs. Dill, flat leaf parsley, and basil are my first choices. When it comes to dried herbs, I prefer using those I've dried myself from fresh, or I'd probably have also reached for bay leaves, but my supply of incredibly fragrant bay leaves that I hand-picked from a Breton garden is far from depleted.
Dill then ends up in large quantities in salads (like a green salad with finely shaved fennel, more is sometimes more), on potato and leek soups, in savory pancakes, or as a substitute for wild garlic or scallions in Xueci's Chinese pancake recipe, for example. Parsley goes in my scrambled eggs, on omelettes or in pesto, just as you'd do with basil, which for me is also a must on pizza.
I turned to my colleagues for even more ideas and inspiration, though Community Manager Andreas was the first to state the obvious:
« It's hard to choose my favorite of all herbs—I pretty much like them all and like them even more used together. »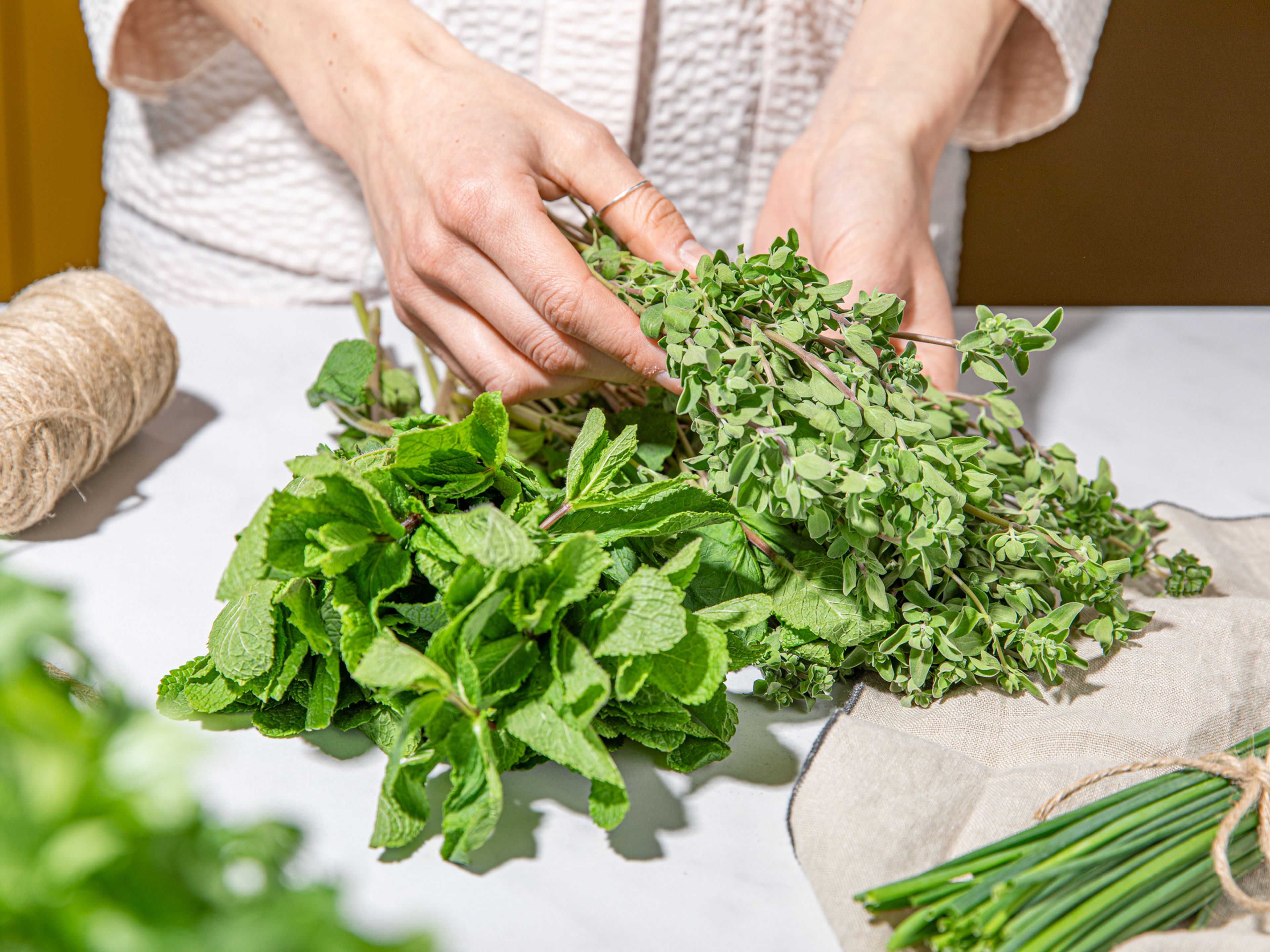 We love all the flavors that herbs add to our dishes. Here are 17 of our team's favorites:
1. Culantro (Ngò Gai)
Jenny, Project Manager: "I buy culantro, or "Ngò Gai" as it's called in Vietnamese, at the Asian supermarket, finely mince it, and then store it in the freezer. Culantro tastes similar to cilantro, but without the 'soapy' flavor. Tastes great in noodle soups like pho!"
2. Dill
Sebastian, Head of Arts: "The herb of my childhood! For me, it immediately brings gravad lax or new potatoes in butter to mind."

Kirsten, Team Lead Cross Channel Communications: "I've only recently discovered that I actually love dill. I always used to associate mostly with fish dishes, but I like it in almost everything, particularly in salads."

Devan, Managing Editor: "My favorite! I love dill in soups, stews, in sauces, and salads, and as a garnish too. It's fresh and delicious and I love the way it looks: So delicate but so bold in flavor."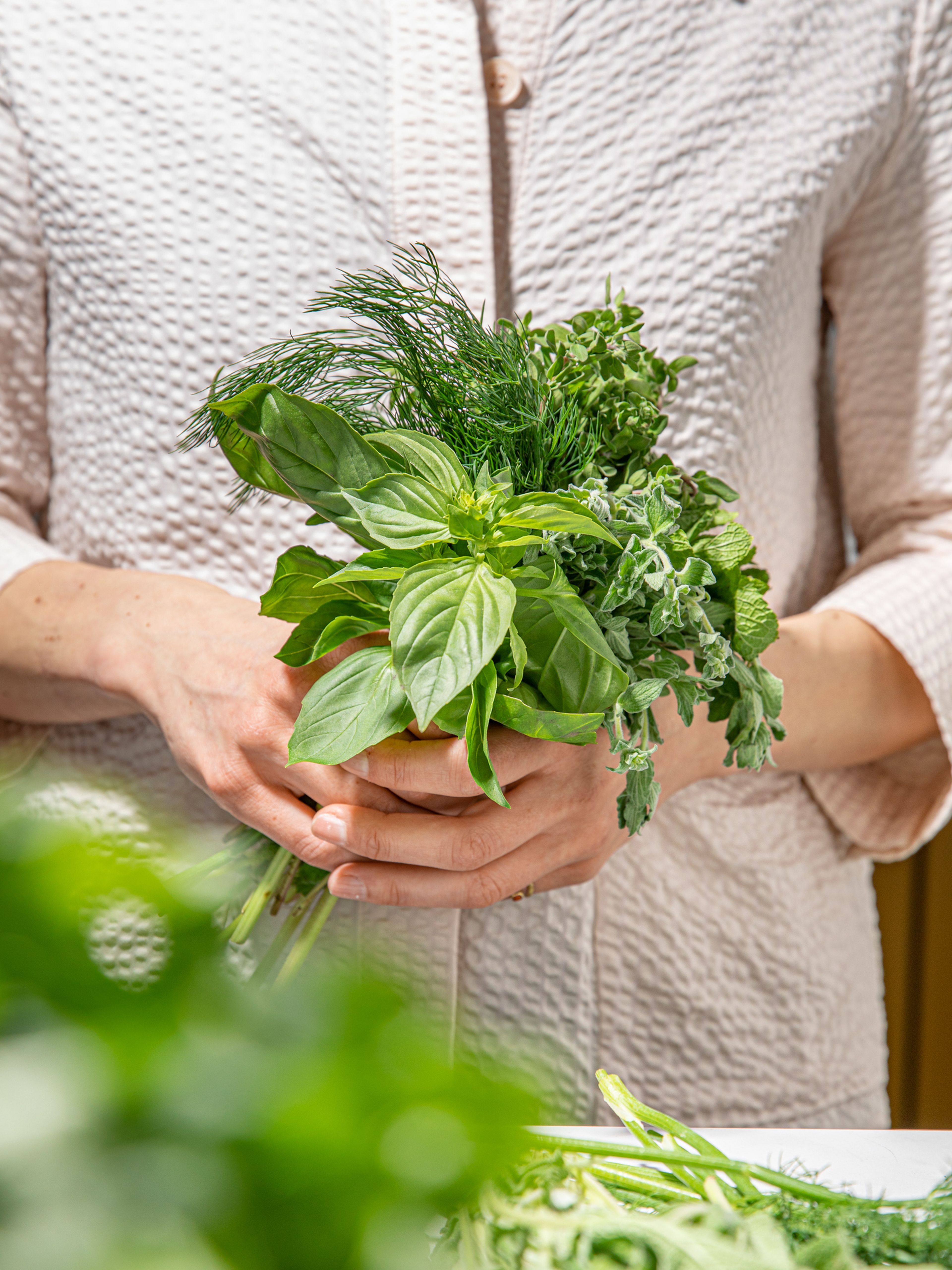 3. Tarragon
4. Scallions
Xueci, Food Editor: "Do scallions count? I love them! They're one of my favorite ingredients, hands down. Last year I even wrote an entire article dedicated to them, which is full of delish recipes."
5. Cilantro
Jenny: "Cilantro is an essential in so many Asian recipes like pho or the Vietnamese grilled dish bun cha."

Sebastian: "I can't live without cilantro. Lao hu cai (tiger salad) with cilantro is one of my favorite dishes and I love it in tacos and salsas, too."

Xueci: "Ok, sorry scallions, I love cilantro equally as much. I always have both at home."

Alex Bauer, COO: "It spices up anything that could use a little extra refreshing kick."

Keke, Communications Designer: "Cilantro is my favorite herb! I literally use it every time (or almost every time?) I cook, whether it's for fried beef, chicken, or even as a noodle topping. It's also a must have for Chinese salads. I feel like it just matches so perfectly with anything spicy and has the power to level up the smell and taste of a dish!"

Jost, Editorial Assistant: "I use it in savory dishes for lunch or dinner, like this flavorful Chinese skillet beef recipe."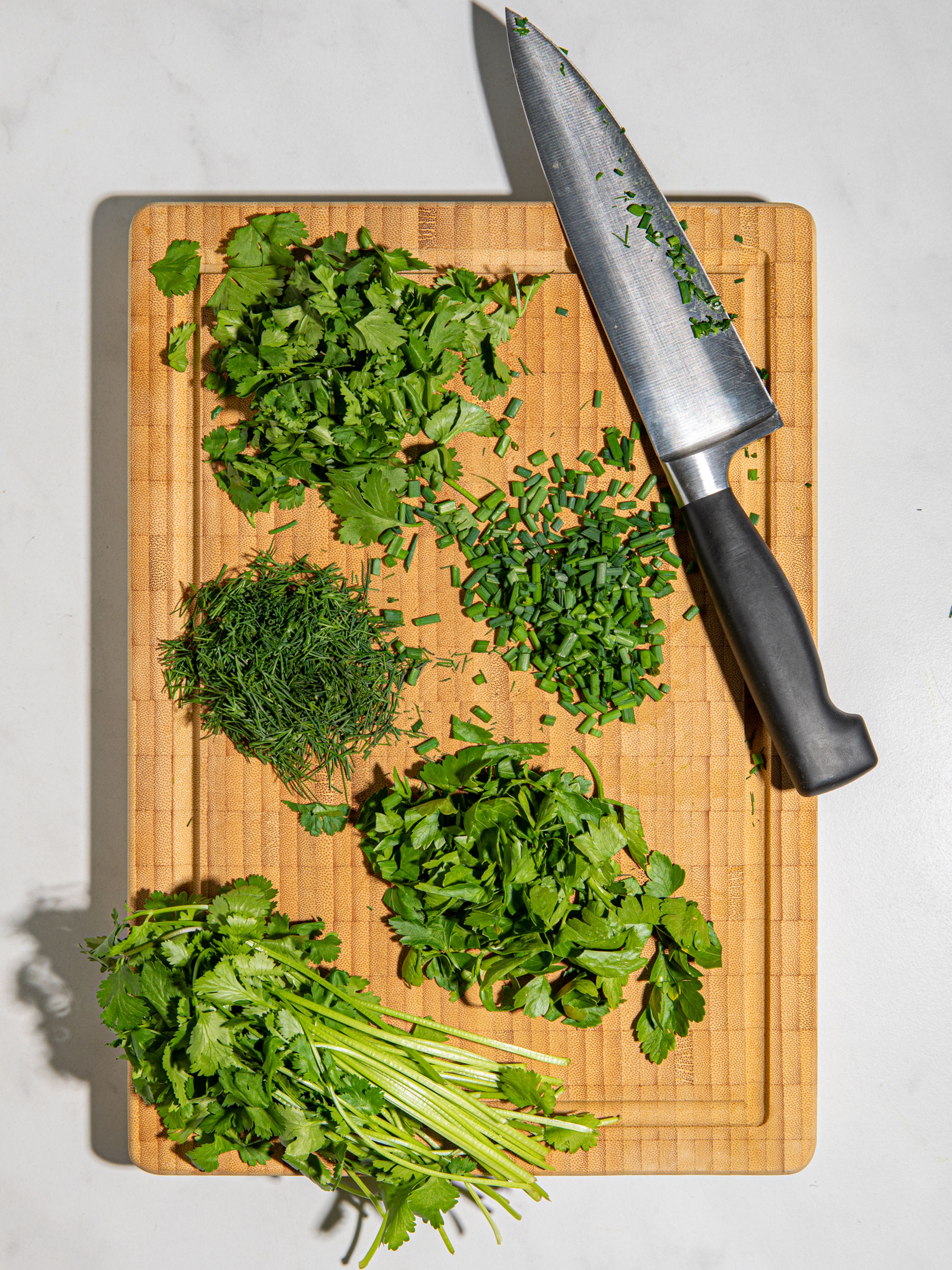 6. Cress
Michal, Video Producer: "I'd forgotten about cress for years and have just rediscovered it! My favorite combination: Smoked salmon or bacon on bread, then tomato or cucumber, a fried egg and cress to top—yum!"
7. Bay leaves
Marko: "Frozen bay leaves (they are leaps and bounds ahead of the dried ones, in my opinion) are a must for me when making sauces, soups, and braised dishes."
8. Marjoram
Marko: "In summer, we marinate pork steaks with a marinade made with dark beer, mustard, onions, garlic, and lots of marjoram."
9. Mint
Hanna, Chef and Test Kitchen Manager: "My absolute favorite! I throw it on everything, savory or sweet: On pasta, for example, or this baked salmon."
10. Vietnamese Mint
Ruby: "I love it in slaw-like salads, like a Vietnamese-style chicken salad my mum used to make, which was my first intro to the fresher-than-fresh herb, or other Southeast Asian dishes like Laksa. Its sharp flavor doesn't bear any parallels worth mentioning in my opinion, though there is perhaps something a whiff of lime rind to it..."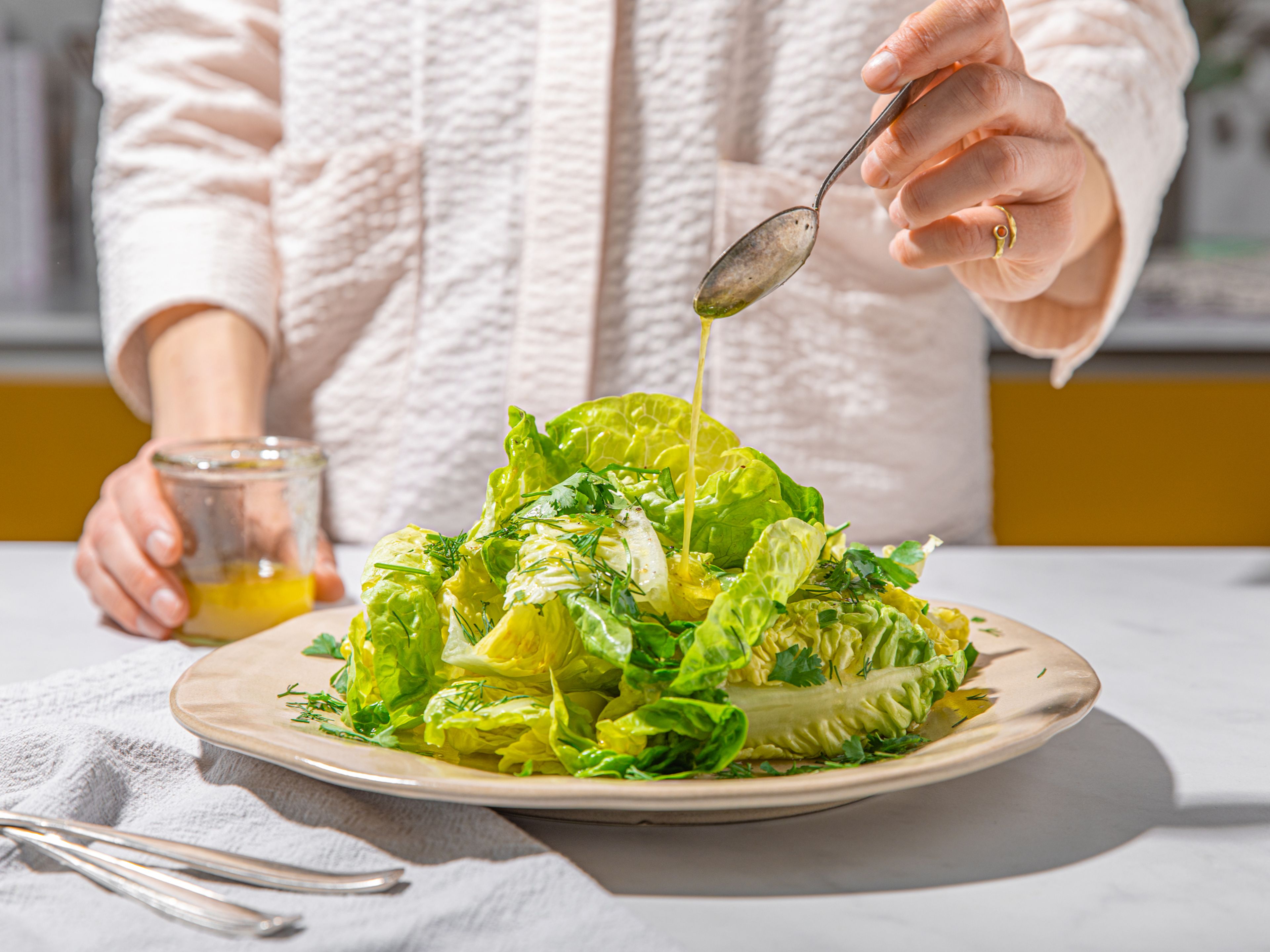 11. Oregano
Alex: "I'm a big fan of (really) fresh oregano, like on a marinara pizza, where its flavor shines and isn't overpowered by other ingredients."

Kirsten: "Tastes like summer in Greece."
12. Parsley
Lara, Editorial Assistant: "Parsley, makes almost everything better: potato soups, salads (tabbouleh with so much parsley you have to search for the bulgur) and when I forget to go shopping, I make a quick parsley pesto. I love that you can buy giant 'bouquets' of it in so many Berlin's Turkish grocery stores!"

Andreas, Community Manager: "It gives pretty much any dish a fresh kick, without overpowering. I love parsley particularly in the classic Italian trifecta with garlic and olive oil."
13. Rosemary
Alex: "In terms of taste, I don't think any herbs will ever come close to the rosemary I picked as a child on summer vacation in southern Italy. Still, I really like the one you get here, too, with grilled tomatoes and feta, for example."

Kirsten: "If it's got rosemary in it, it tastes like vacation to me! I especially like it on baked potatoes or with honey and cheese."

Lara: "I make rosemary and garlic oil and just drizzle it on random pasta recipes and fresh bread."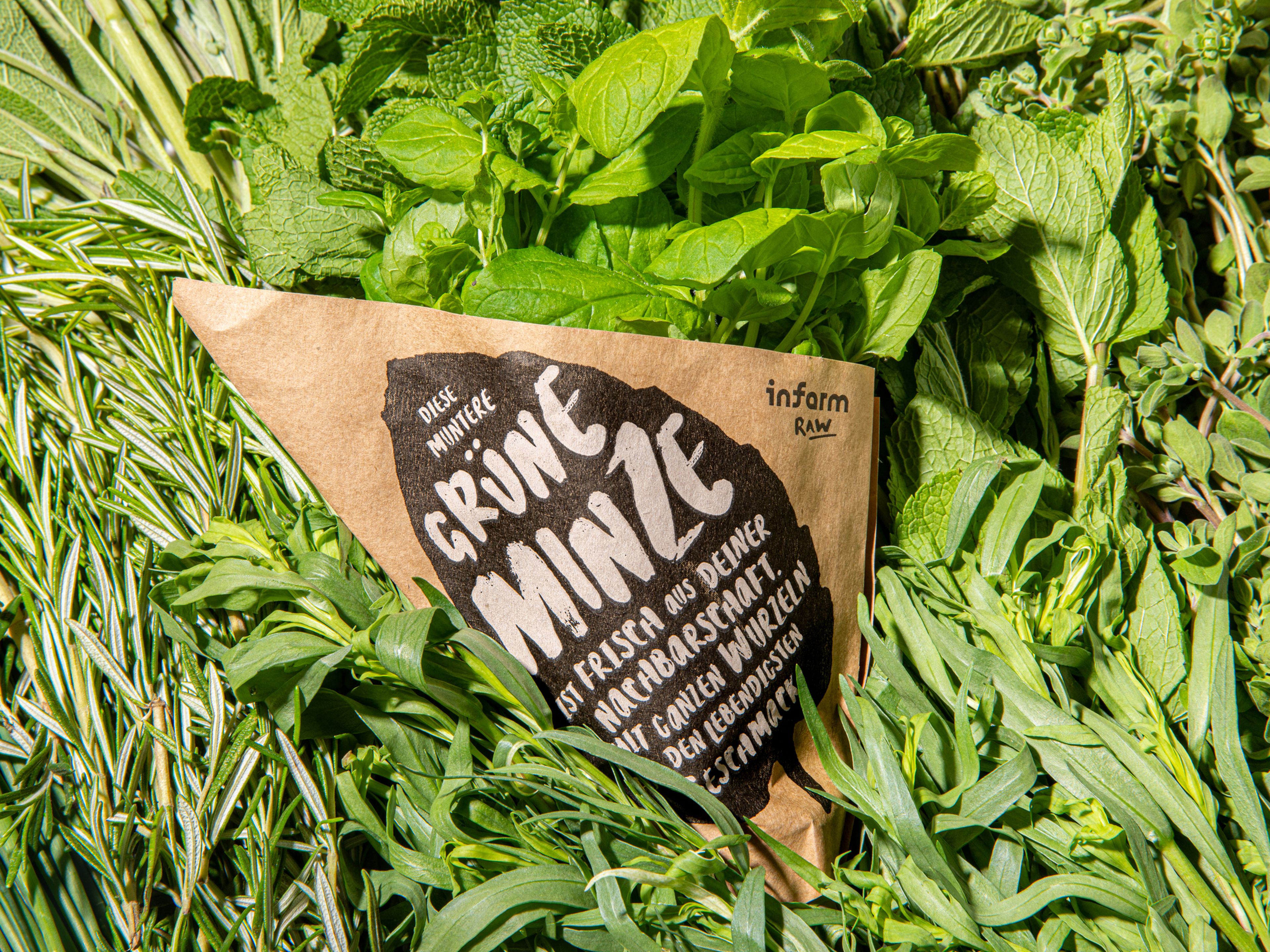 14. Chives
Jenny: "I love chives and sprouts as a final kick to most dishes, but especially in (egg) salads or on bread."

Jost: "I especially love the slightly spicy note it adds to hearty weekend breakfasts…try it on a deliciously creamy French omelet!"
15. Shiso
Devan: "I really love shiso, which I don't really use in my own kitchen, but the flavor is very special and I recommend anyone who hasn't had it, to seek it out and try it! It's delicious."
16. Thai basil
Marko: "I love Thai Basil, particularly in all kinds of Asian dishes."
Andreas: "It has a distinctive flavor of its own. When I recognize Thai basil in a dish, it's always a good sign for me. It's indispensable to me in curries, but I also like it in salads and stir-fries or, as in my latest recipe, as a pesto."
17. Lemon balm
Caro, Editorial Assistant: "I have a bunch sitting on the windowsill right now and it makes me want to skip straight to summer. I pack lemon balm leaves in summer rolls with other herbs, use them in salads, or make a quick homemade lemonade with a squeeze of lemon."
Ruby: "I put lemon balm EVERYWHERE, so a herb that adds a magical zest was always going to appeal to me. Smack a few leaves in your hands and add to drinks for a herbal, lemony touch (try this strawberry lemonade) or use them to garnish your favorite springy cakes, tarts or galettes."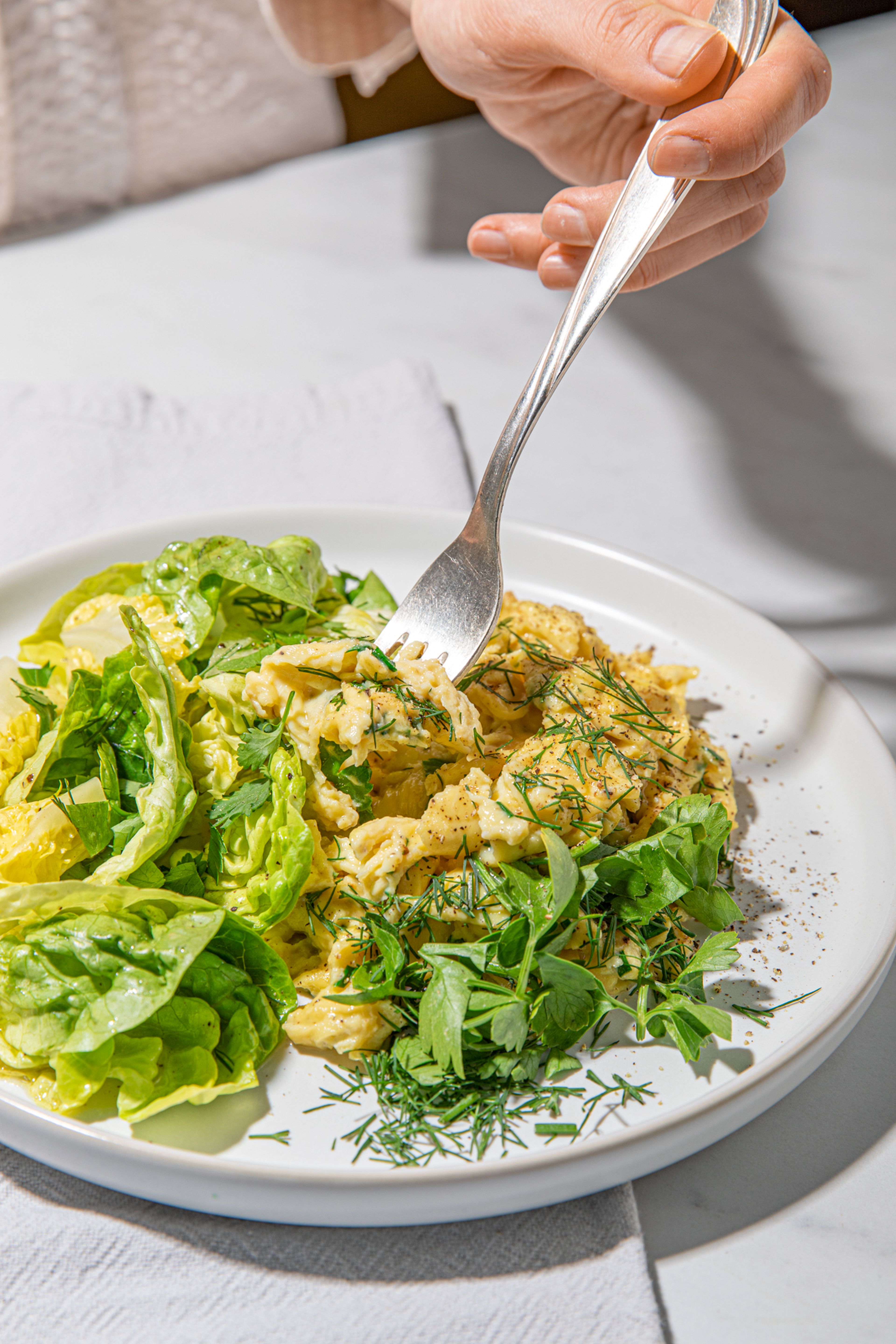 This month, we're happy to be collaborating with the Berlin-based farming revolutionaries at Infarm. Since 2013 they've been on a mission to provide quality, fresh, and locally grown herbs and lettuces (including 5 different kinds of basil!) to communities around the world; they're now found in 10 countries and 30 cities. Using modular, modern vertical farms that automatically provide the plants with water, light, and essential nutrients, Infarm enables cities (like our hometown, Berlin) to grow locally all year round and save valuable resources. In addition, they don't use any chemical pesticides! Check out their website for more information about what they do and to check if their 100% locally grown produce is available in your community.
Have we forgotten your favorite herb? Let us know your top picks in the comments!
Published on May 17, 2021
More delicious ideas for you