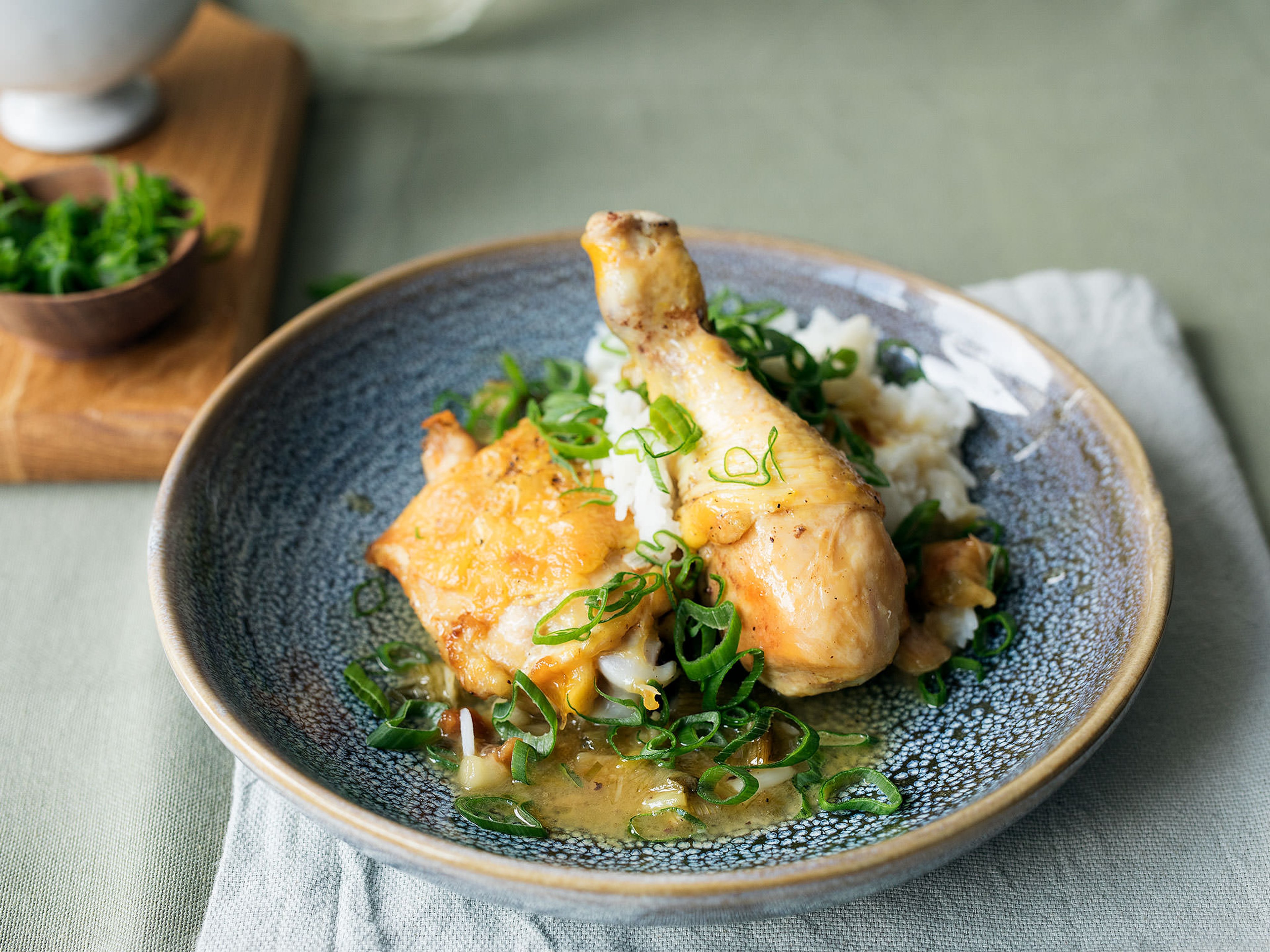 Why Scallions Should Shine Through the Quarantine Time
They're more than the cherry on top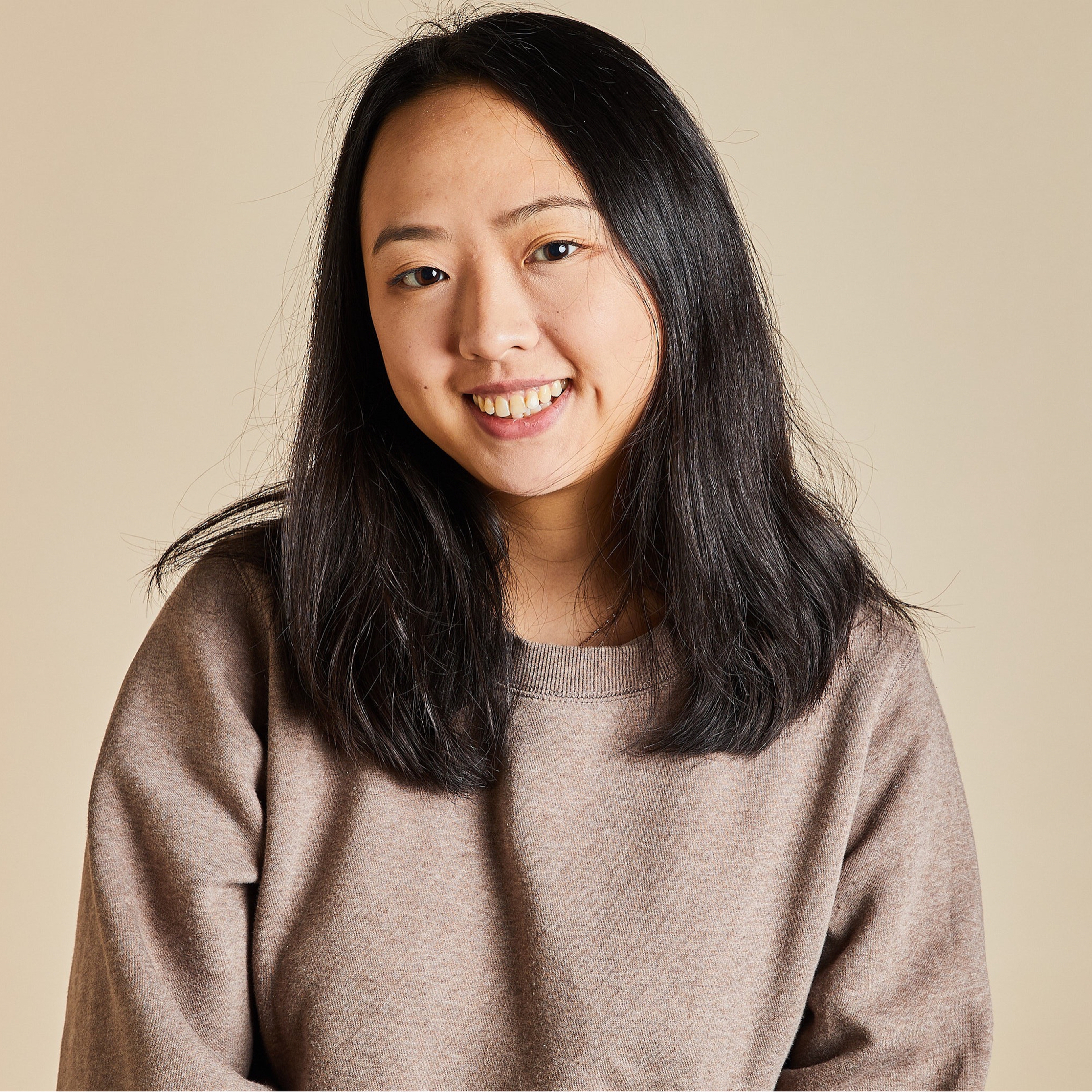 Food has a special ability to bring people together and it can, like few other things, comfort and calm us in times of uncertainty—so it's only natural that we turn to it now. As we adjust and move forward day by day, we wanted to put the call out to you, our global community, to share the recipes that have kept you going (even with a dwindling pantry). Upload them or share what you're cooking with us on Instagram using the hashtag #stayhomekeepcooking in your chef's note or post. Community is more important than ever, and we hope that we'll keep you inspired to cook and share with us.

Every week, we'll be recommending a hero pantry item to kickstart your cooking. You'll see recipes cooked up by the KS team in their home kitchens and community members alike—this week's candidate? Scallions!
With the principle of reducing my grocery shopping trips, I've realised it's not always possible to have the right herbs on hand. So I've curbed my need for only two: scallions and basil. It's a plot twist, since as a picky kid, I would pluck out every single scallion piece from whatever I was eating and line them up on the table as a sort of silent protest. Not until I started to cook myself, did I fall in love with scallions. Proof? See these scallion oil noodles.
Pantry staples don't always have to be dried or jarred ingredients. I will freak out more if I don't have scallions on hand than not having the perfect pasta shape. Luckily, Ivette, one of our designers, introduced me to regrowing scallions: just chop off the green part and put the root-end in a transparent bottle with some water at your window sill. Or, as David Chang demonstrates in this Instagram post.
Scallions are more than just a dispensable garnish—they bring nice color to the dish of course—but they are great aromatics, they're cheap and always in season too. Here are four recipes we produced at home, which perfectly showcase their versatility.
Xueci's chicken salad
Ginger-scallion sauce is a classic dressing to chinese poached chicken (cong you ji). I made an easy version of it using only chicken thigh. I sauteed everything in a pan, but you can also use the method of Chinese cold noodles if you want to keep the color of the scallion. This sauce will be heavenly on steamed fish too.
Chicken salad with ginger-scallion sauce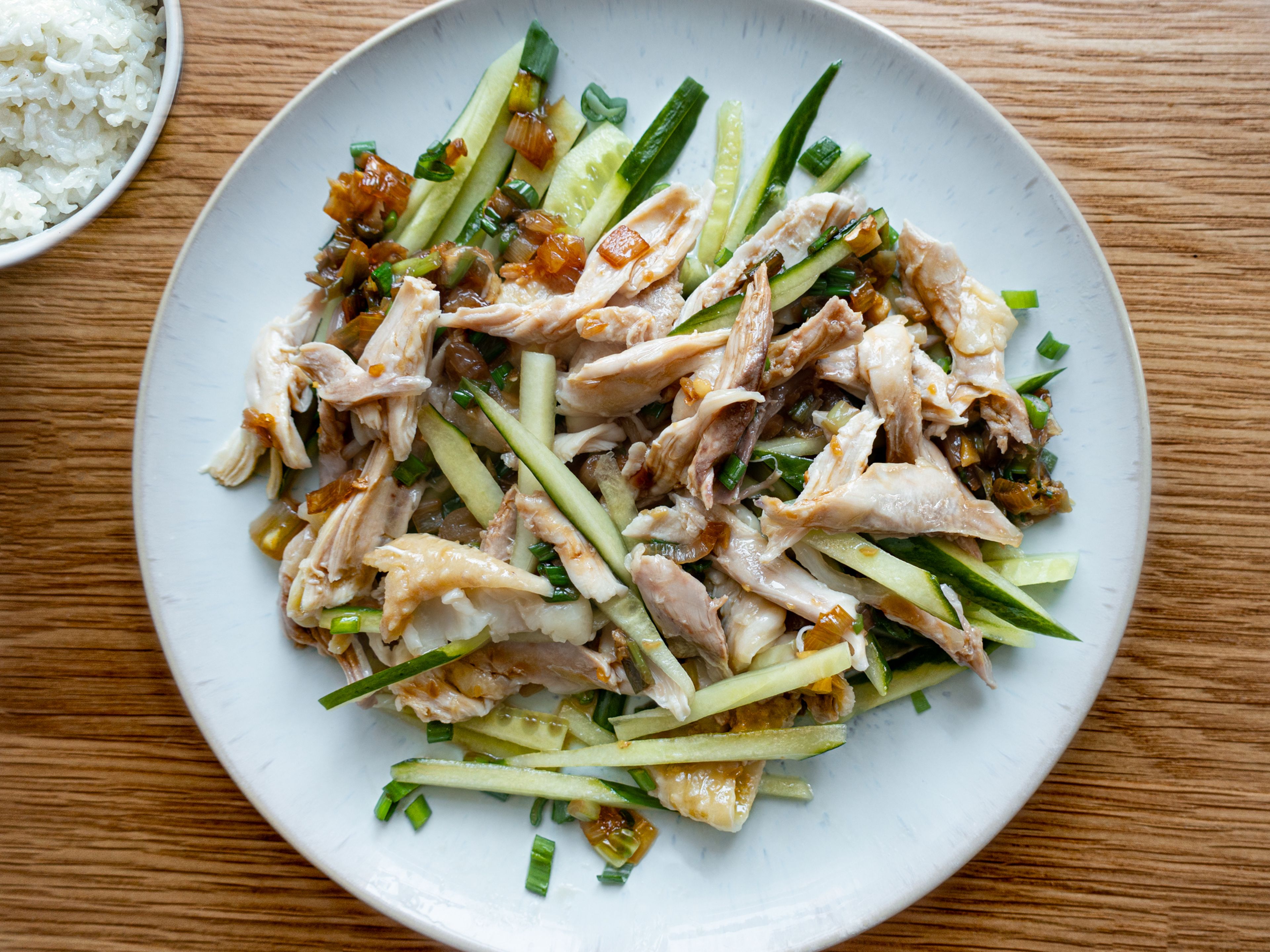 → Go to recipe
Devan's scallion dip
Scallions, yogurt, olive oil, and lemon. Yes, you probably already have these in your kitchen, so why not make this dip now and add it to your binge-watching-coffee-table-snack-spread with some crudites or crackers.
Creamy charred scallion dip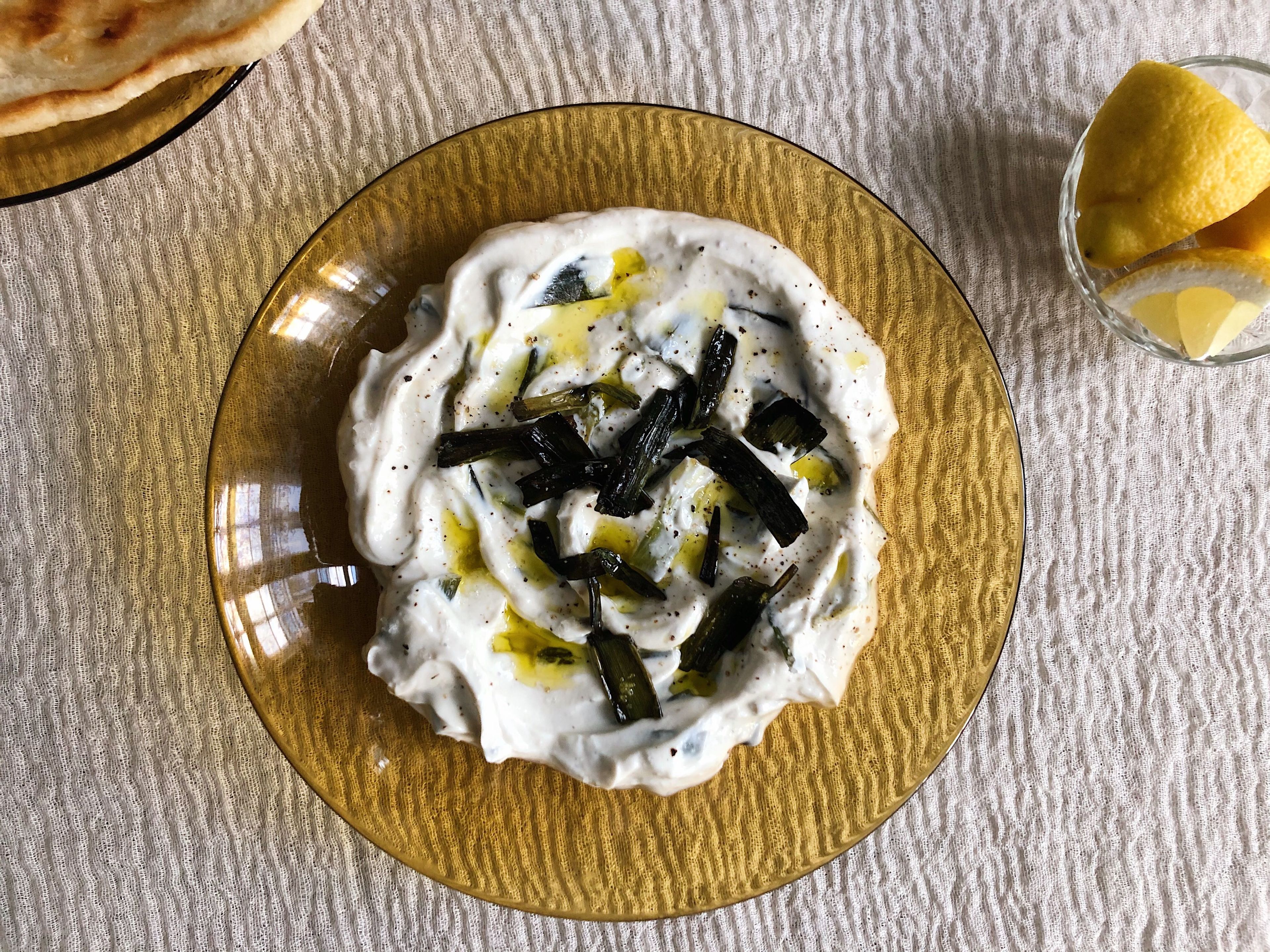 → Go to recipe
Julie's savory scones
After eating oat porridge and muesli straight for a few weeks, Julie's scone recipe has given my breakfasts a silver lining. I can imagine myself making them, which means this recipe is easy enough. And, of course, eating them.
Scallion scones with bacon and goat cheese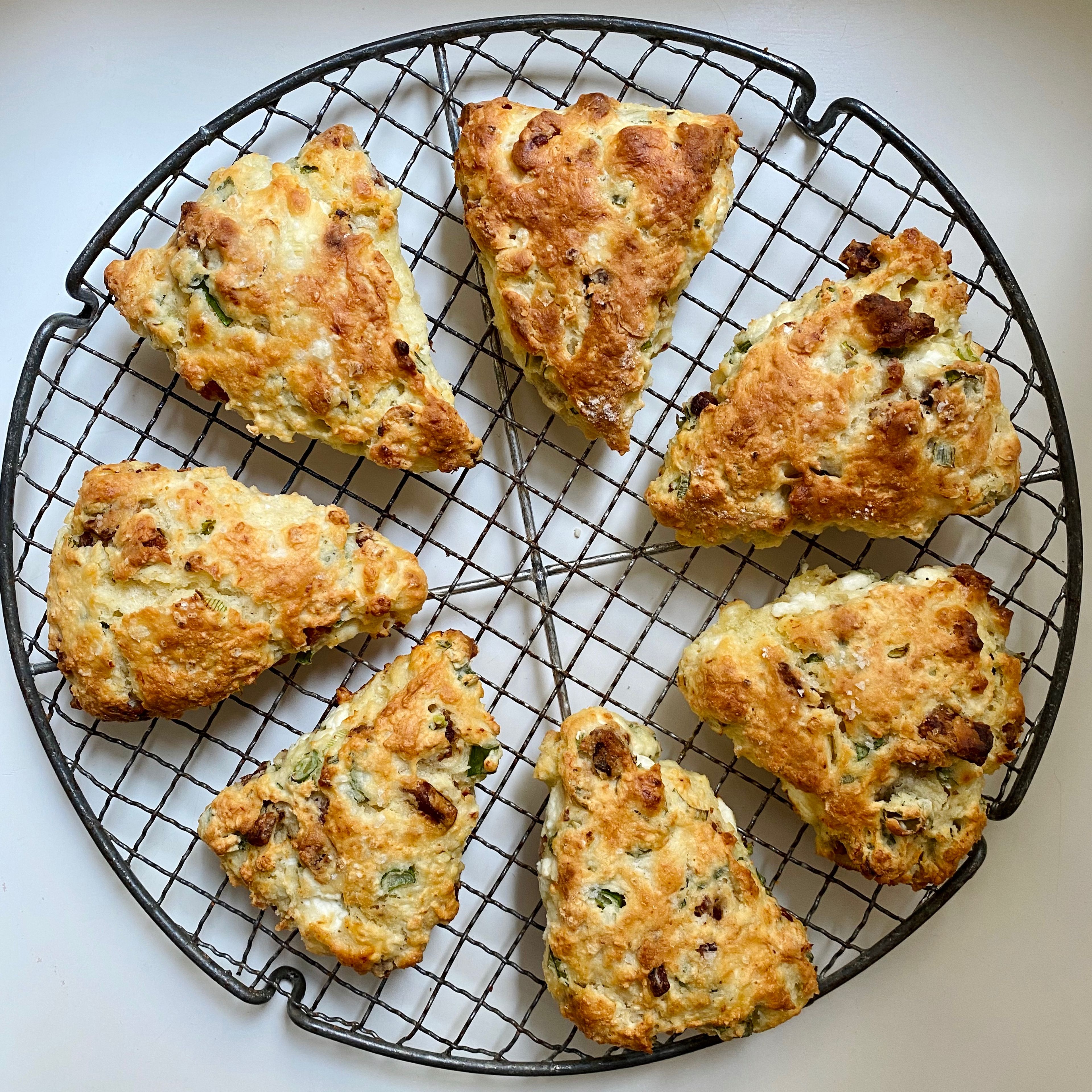 → Go to recipe
Ruby's grilled zucchini and scallions
Ruby's recipe is a great example of turning the whole scallion into a delightful side dish. Thanks to her talented photography skills, we can present you something fine-dining like while staying at home.
Grilled zucchini and scallions with hazelnut gremolata and ricotta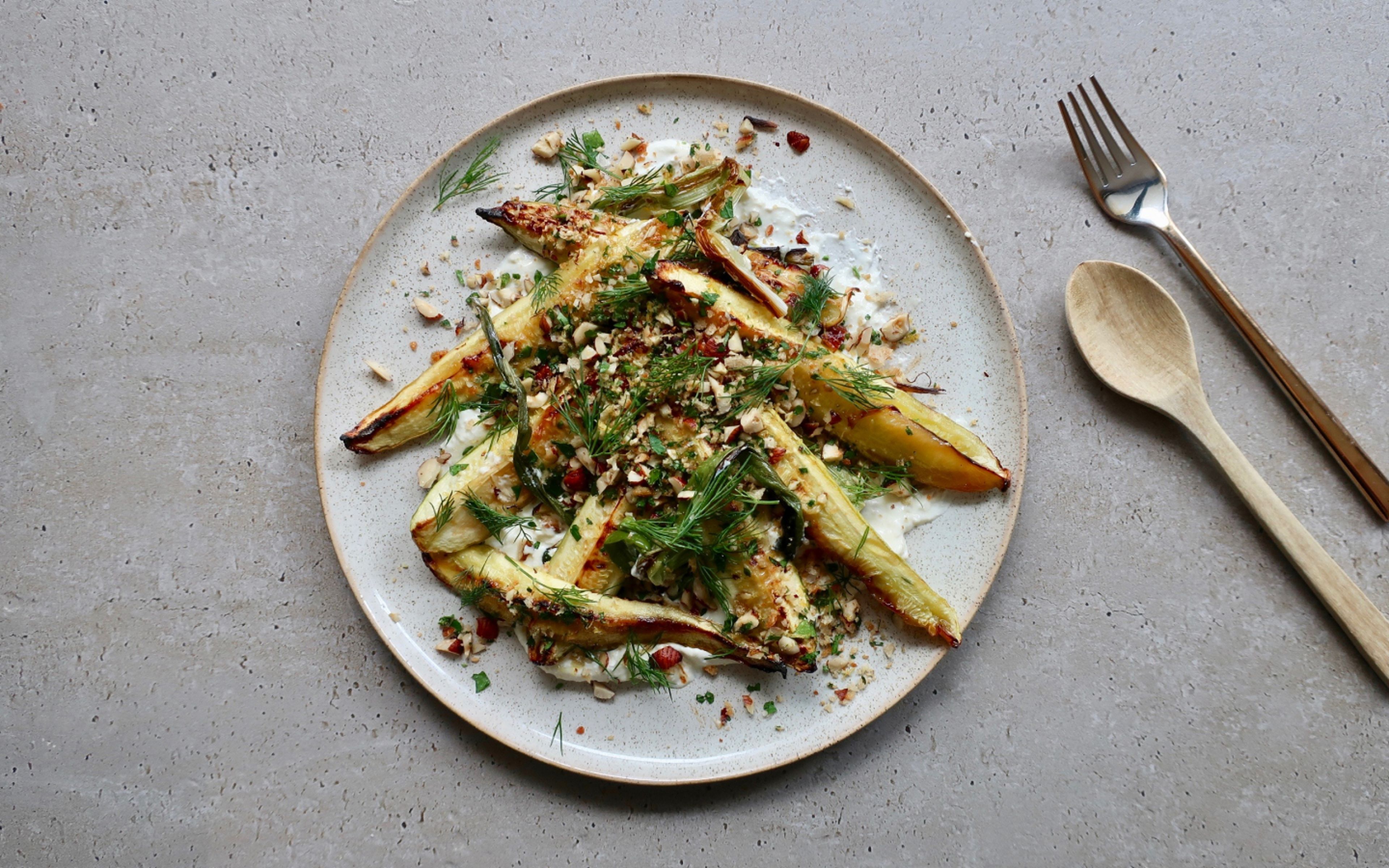 → Go to recipe
More recipes with scallions to try
Published on April 11, 2020
More delicious ideas for you