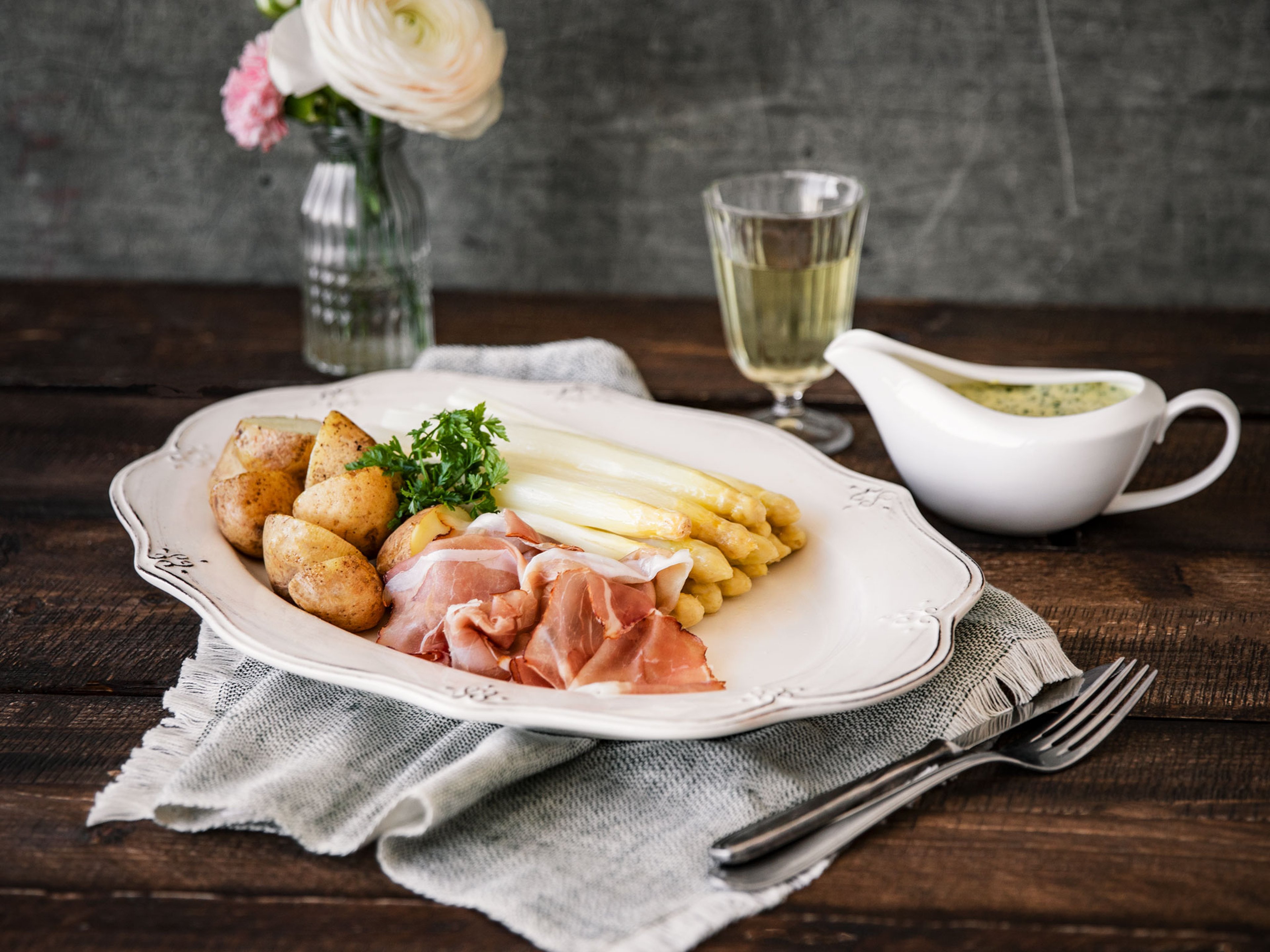 White asparagus with ham and Béarnaise sauce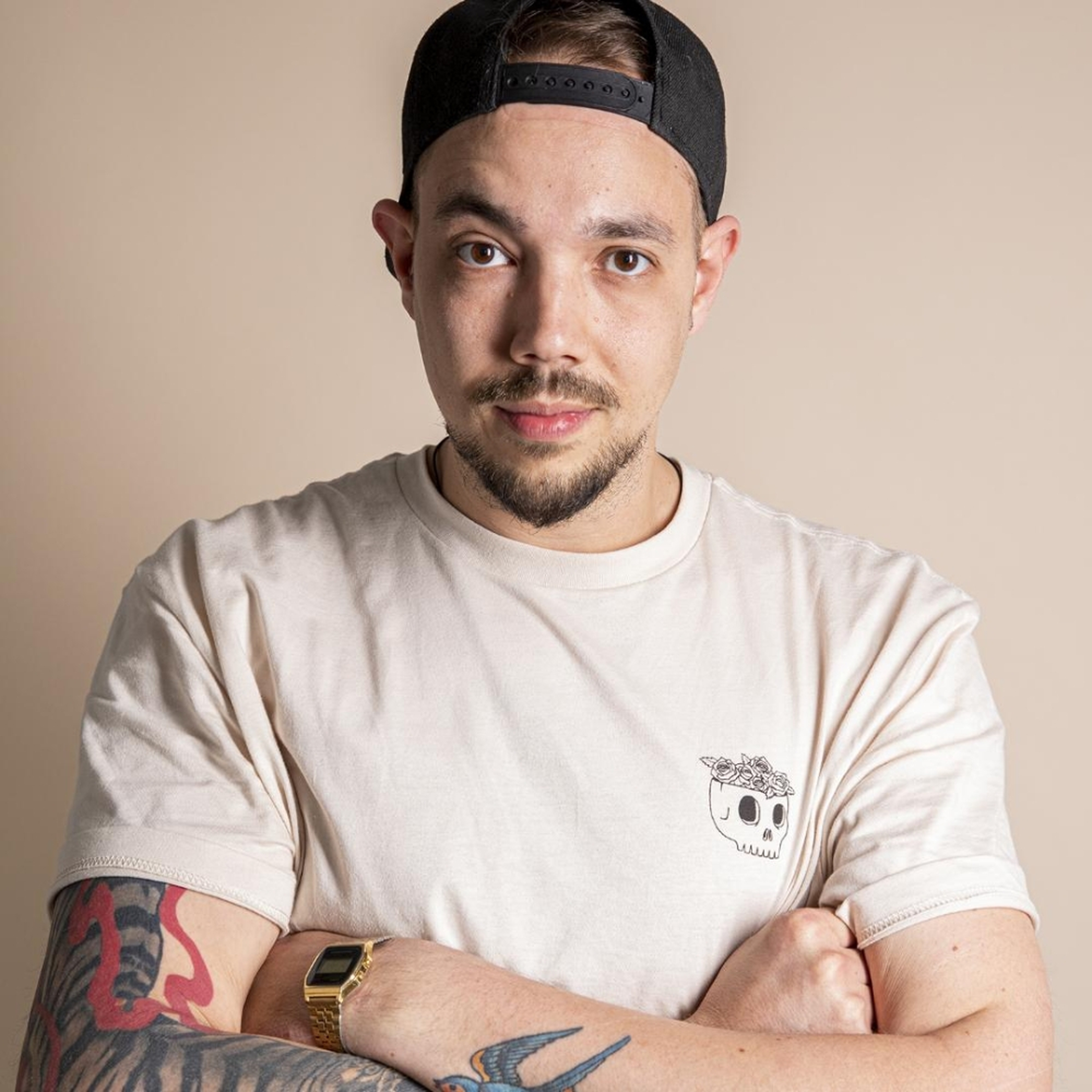 "Asparagus time is around the corner. We're all waiting for the white stalks to pop up from the end of March and mid-April. My favorite white asparagus comes from the Beelitz area in Germany. I'd be interested to know where your favorite comes from. Let us know in the comments!"
Utensils
cutting board, knife, saucepan, cooking spoon, fine sieve, heatproof bowl, 2 pots, whisk, colander, pot (large), slotted spoon
How to cook potatoes
How to prepare white asparagus
3 easy ways to juice a lemon
How to set up a double boiler
Step 1/ 5

½ kg

white asparagus

5 g

chervil

5 g

tarragon

½

shallot

½

lemon

Wash and peel white asparagus, cut the end and reserve for later. Separate the stalks and leaves of chervil and tarragon, finely chop the leaves and reserve stalks. Peel and roughly chop the shallots. Juice the lemon.

Step 2/ 5

50 ml

white wine

2

black peppercorns

½

bay leaf

To make Béarnaise sauce, add white wine, reserved chervil and tarragon stalks, shallots, black peppercorns, bay leaf, and half the lemon juice to a saucepan. Let cook until reduced by half, approx. 10 min.

Step 3/ 5

100 g

unsalted butter

1½

egg yolks

½ tsp

mustard

fine sieve
heatproof bowl
pot
whisk

Remove the saucepan from heat and strain the liquid into a bowl through a fine sieve. Melt butter in a saucepan. Next, set up a double boiler and add egg yolk and mustard to the bowl with the liquid, set over simmering water, and whisk until foamy. Pour in the melted butter and continue whisking. Stir in chopped herb leaves.

Step 4/ 5

In the meantime, add potatoes to a pot of cold water and bring to a boil. Let simmer for approx. 15 min., then drain.

Step 5/ 5

2½ slices

Serrano ham

salt

sugar

Fill a pot with water, add remaining lemon juice. Season with salt and sugar generously. Bring to a boil, and add white asparagus to the pot. Let cook for approx. 8 – 15 min., depending on the size and desired doneness. Serve asparagus with Béarnaise sauce, cooked potatoes, and ham. Enjoy!

Enjoy your meal!
More delicious ideas for you