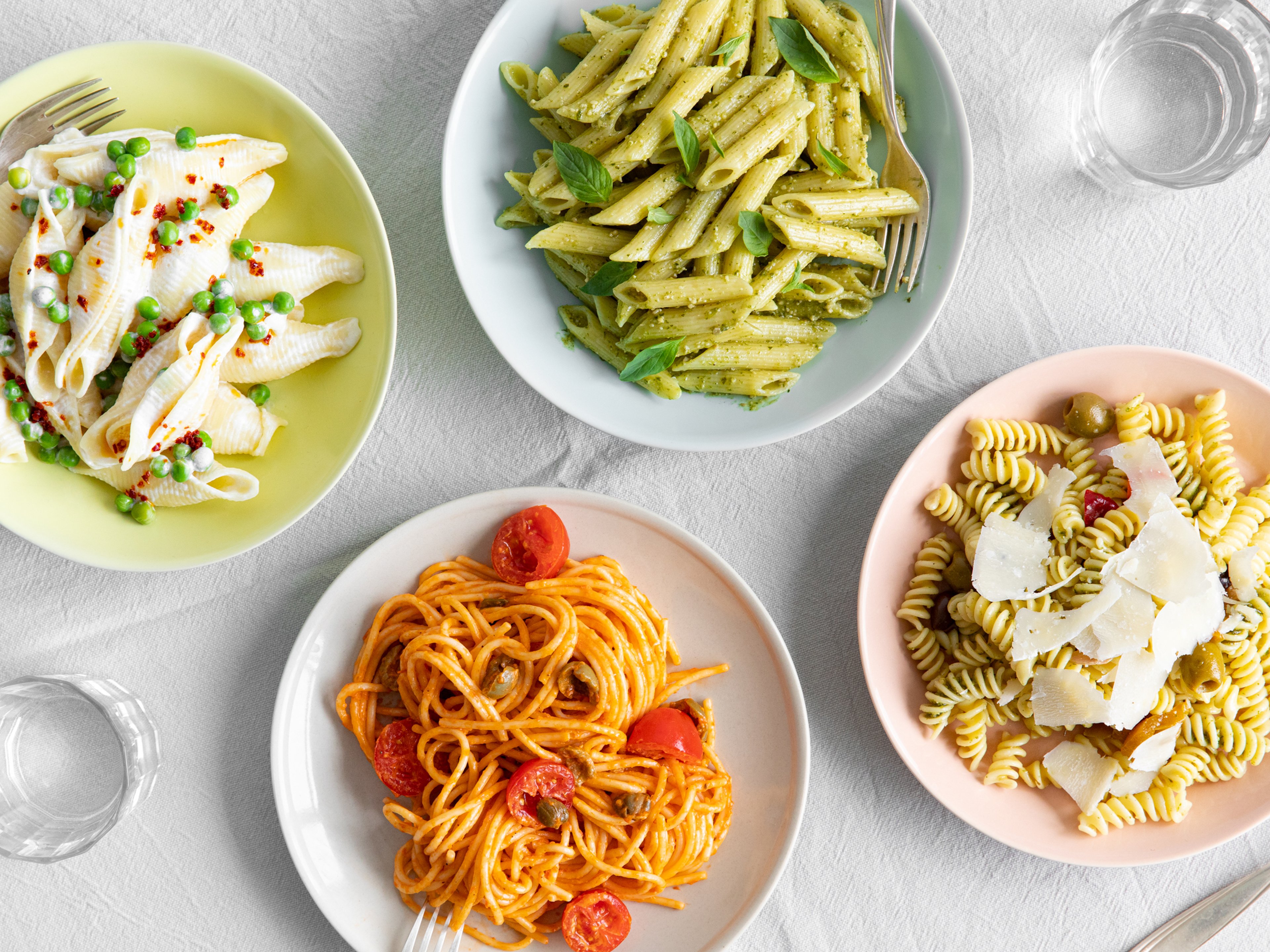 The Best Summer Pastas Start With a No-Cook Sauce
13 fresh summer takes for when it's too hot to cook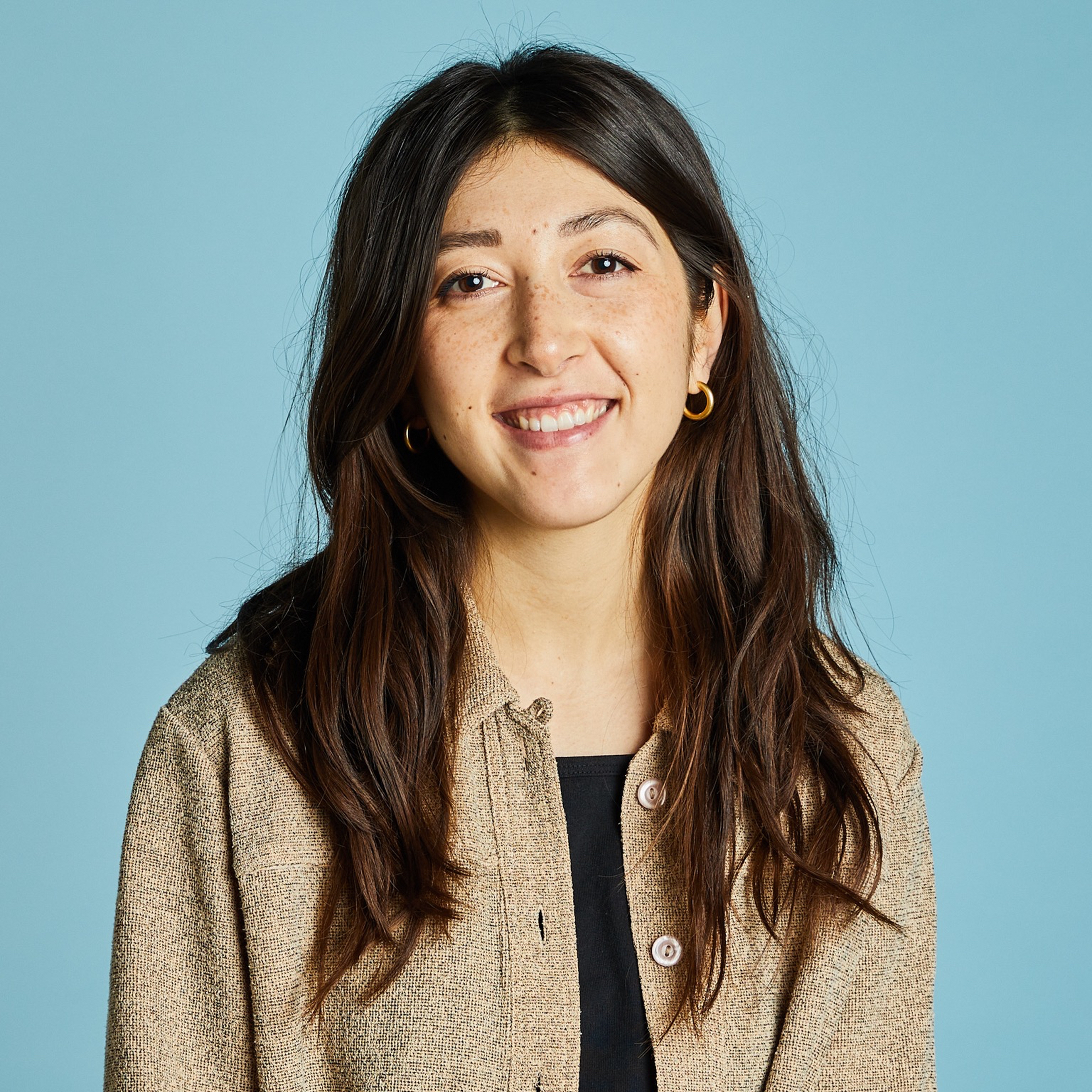 In the heat of the summer, when cooking (and sometimes even, dare we say, eating) is the last thing on your mind, pasta can still be there for you. Take these four no-cook pasta sauces for instance. In the time your water boils and pasta cooks, the sauce can be prepped, and in about 15 minutes you've got lunch or dinner on the table.
1. Tomato-based no-cook sauces
To replicate the flavors of your favorite tomato-based sauces in no-cook variations is, luckily for all of us, not that hard to do. Summer also happens to be the season when tomatoes are at their peak, offering the perfect balance of sweetness and acidity, making them perfect for eating just as they are, whether layered in a BLT (bacon, lettuce, and tomato sandwich), caprese salad, or swirled up into a no-cook pasta sauce.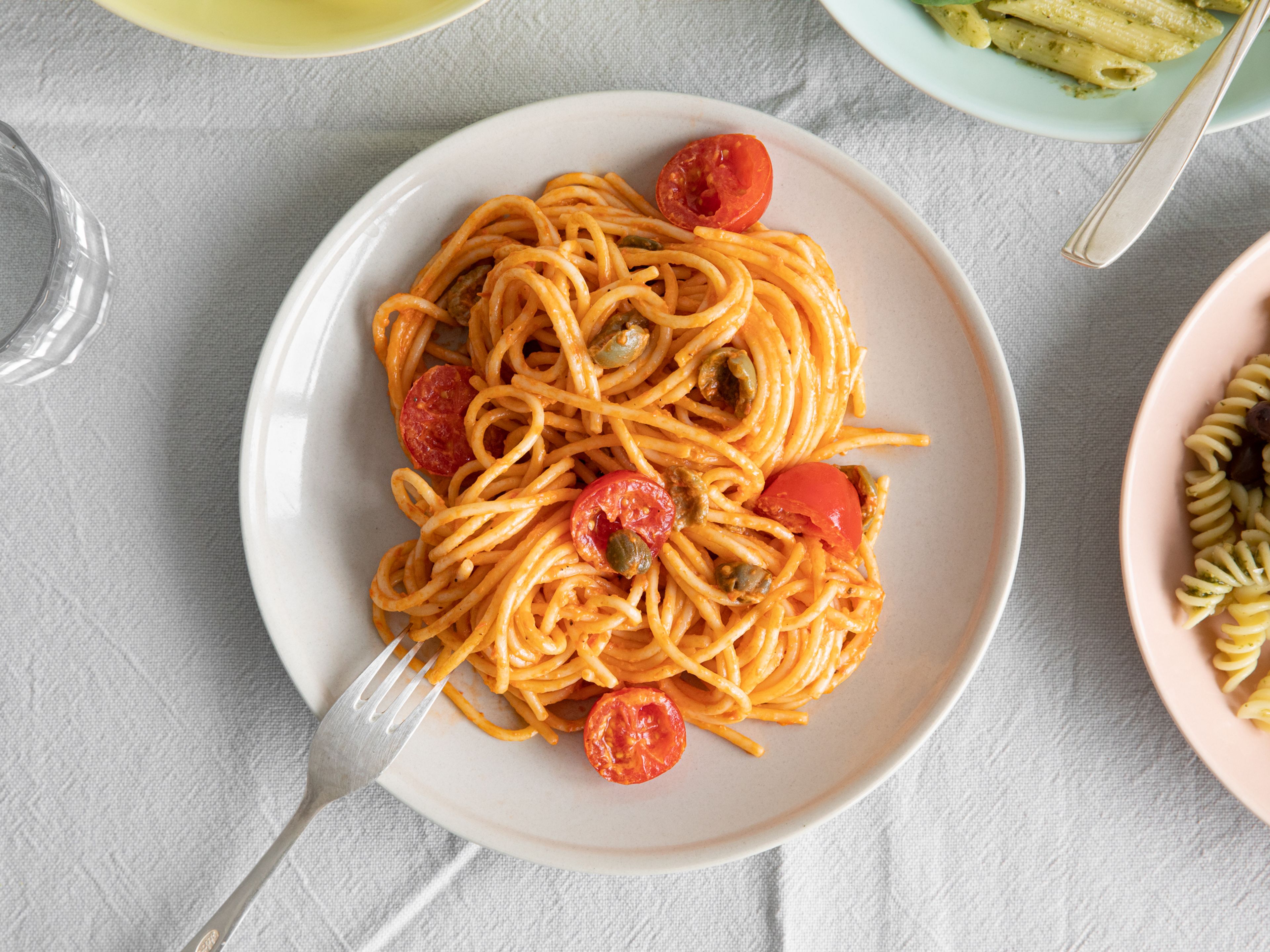 For a super simple, no-cook fresh tomato sauce, find the biggest heirloom tomatoes you can, halve them, and squeeze out their seeds and juices into a bowl. Chop the tomato into rough pieces, add to the bowl with the juices, and mash with a fork into a rough "sauce." Add some finely grated garlic, a tablespoon or two of butter, a drizzle of olive oil, some grated Parmesan cheese, and season with salt. Once your pasta of choice is done, add it to the bowl with the sauce and toss really well to coat the pasta in the sauce. Top with fresh basil before serving.
If it's something saltier and punchier you're after, try Christian's no-cook pasta puttanesca.
Make no-cook pasta Puttanesca with Christian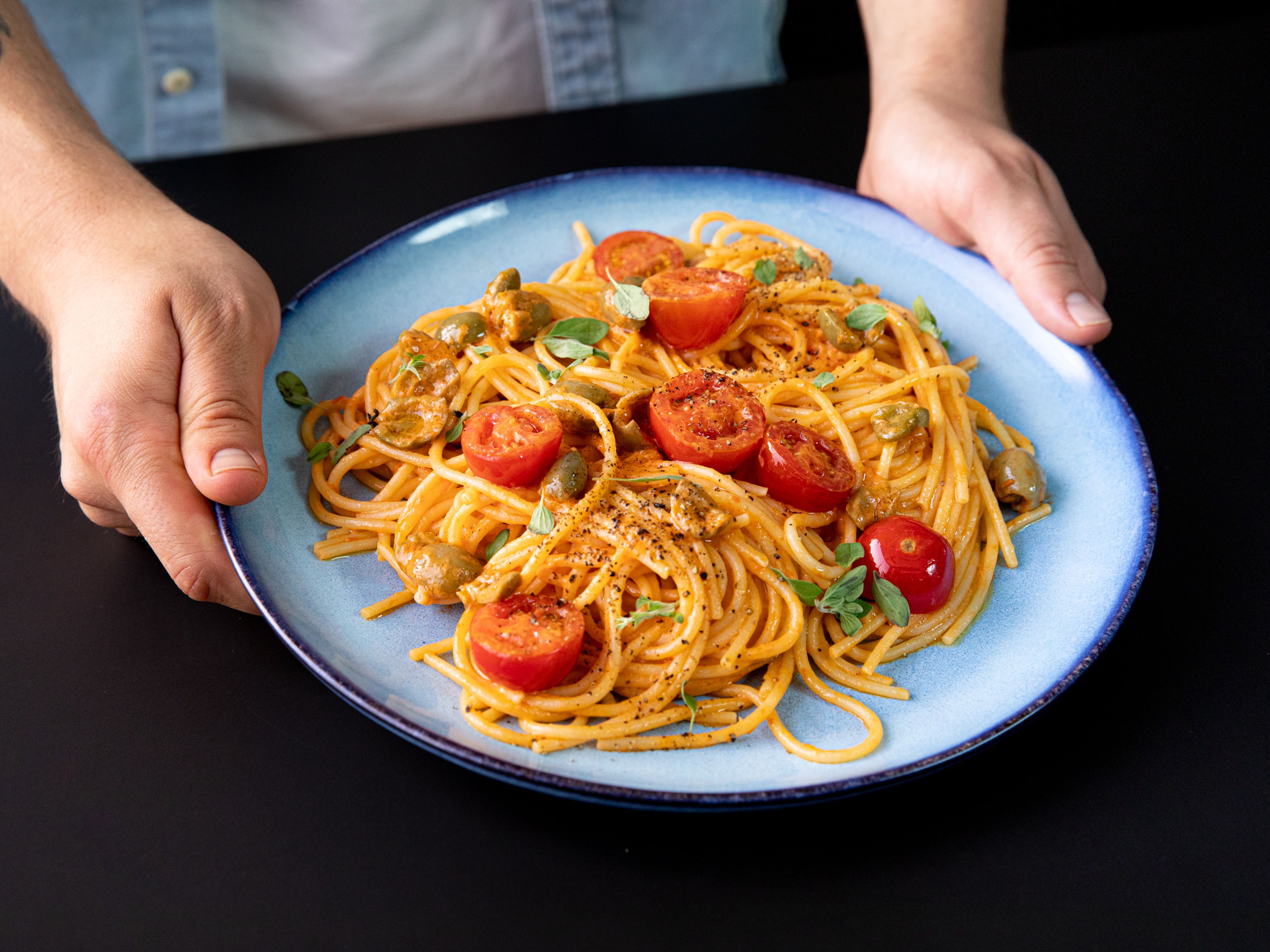 → Go to recipe
2. Everybody loves pesto
Full of fresh basil, sharp garlic, toasted pine nuts, coarse flakes of salt, and salty cheese all bound together by fragrant, silky olive oil, pesto is a classic match for pasta in and outside of Italy.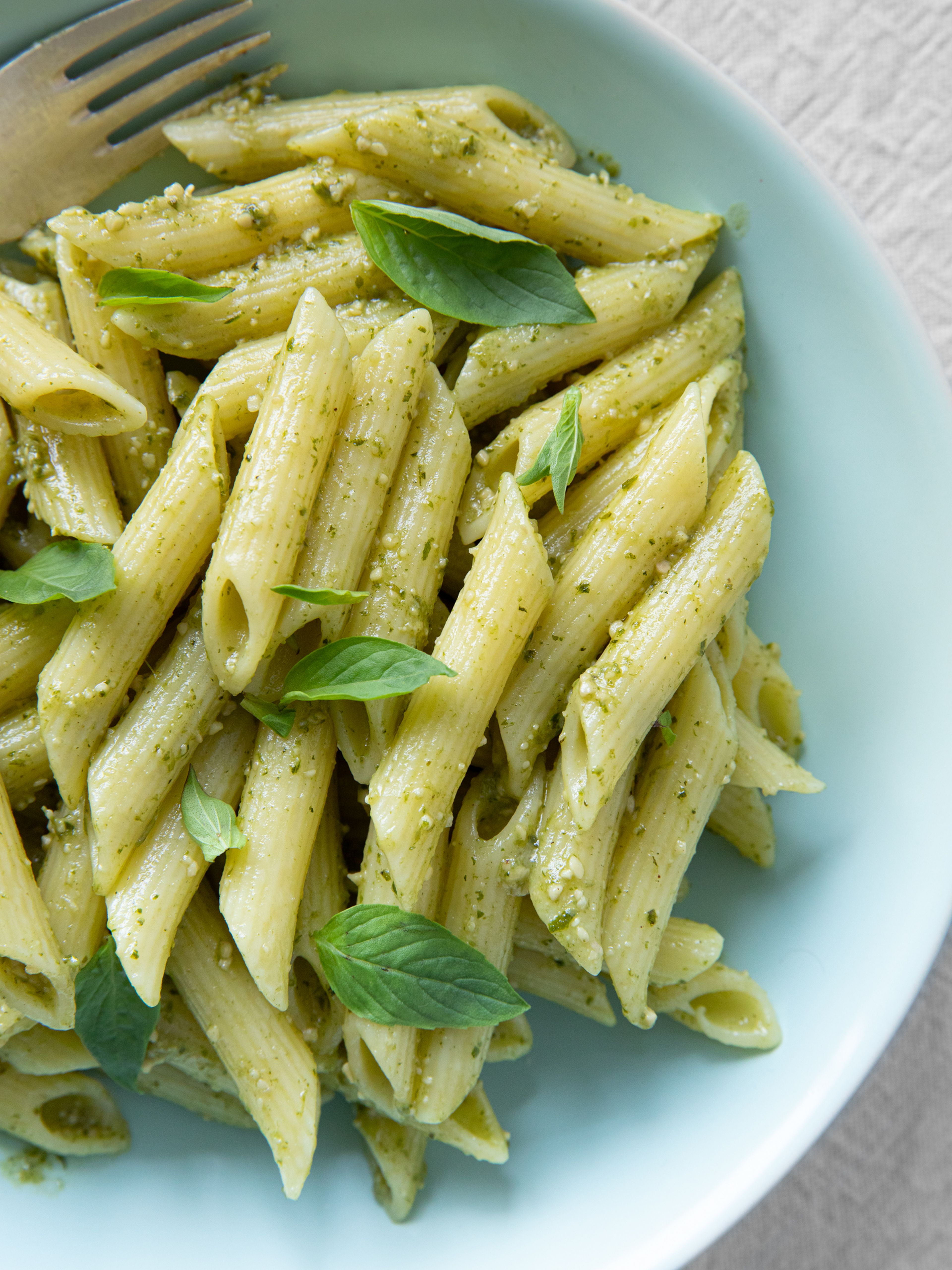 There are so many variations of pesto to offer—including these six—and in addition to being a beloved match for pasta, it also pairs well with butter, can be spread on bread or sandwiches (or burgers!), added to a creamy herb-forward risotto, or plopped onto a soup (hot or cold) for added flavor and texture. Here are some of our favorite pesto and pasta combinations:
Gnocchi with kale pesto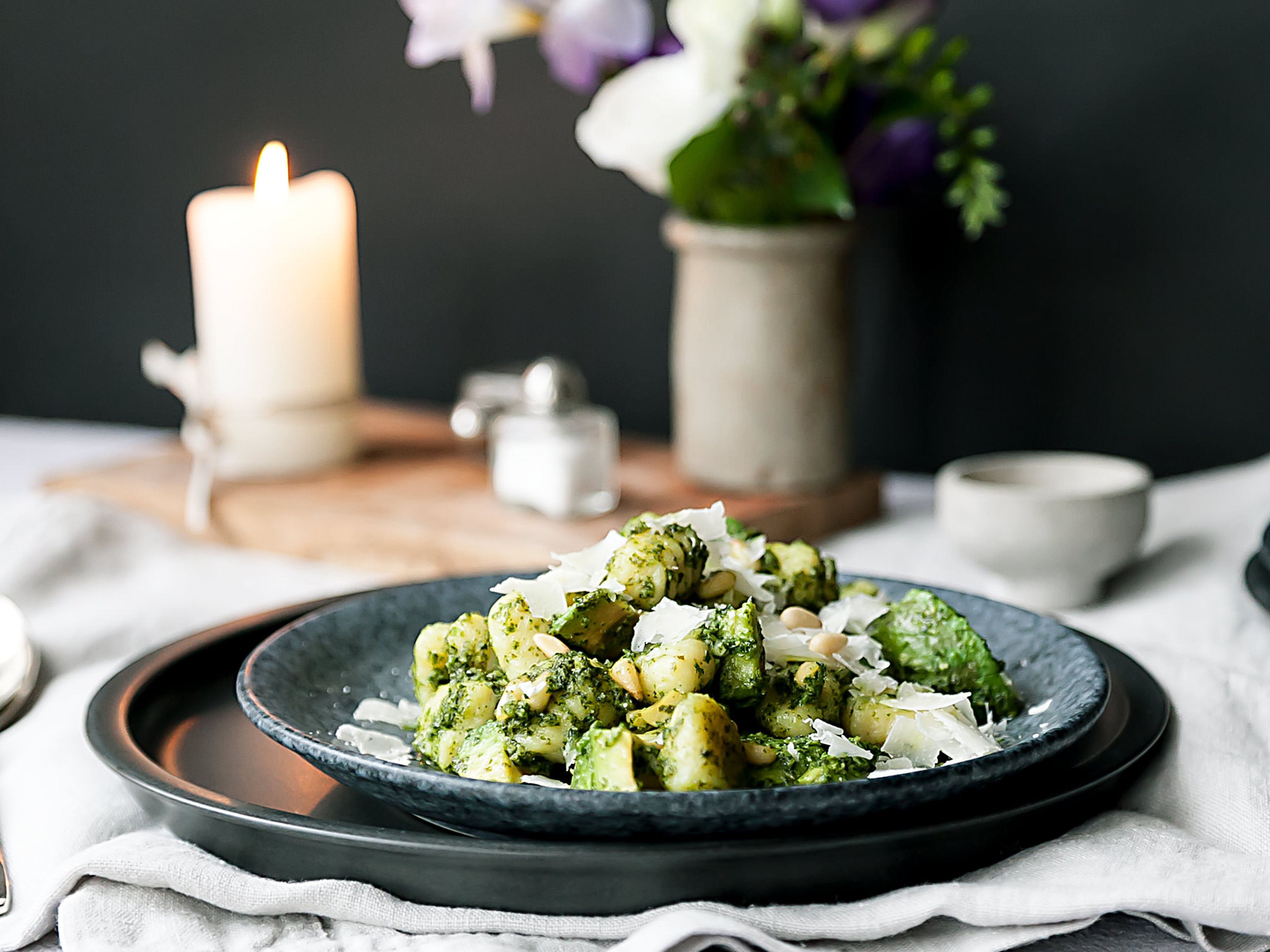 → Go to recipe
Pasta with walnut-ricotta pesto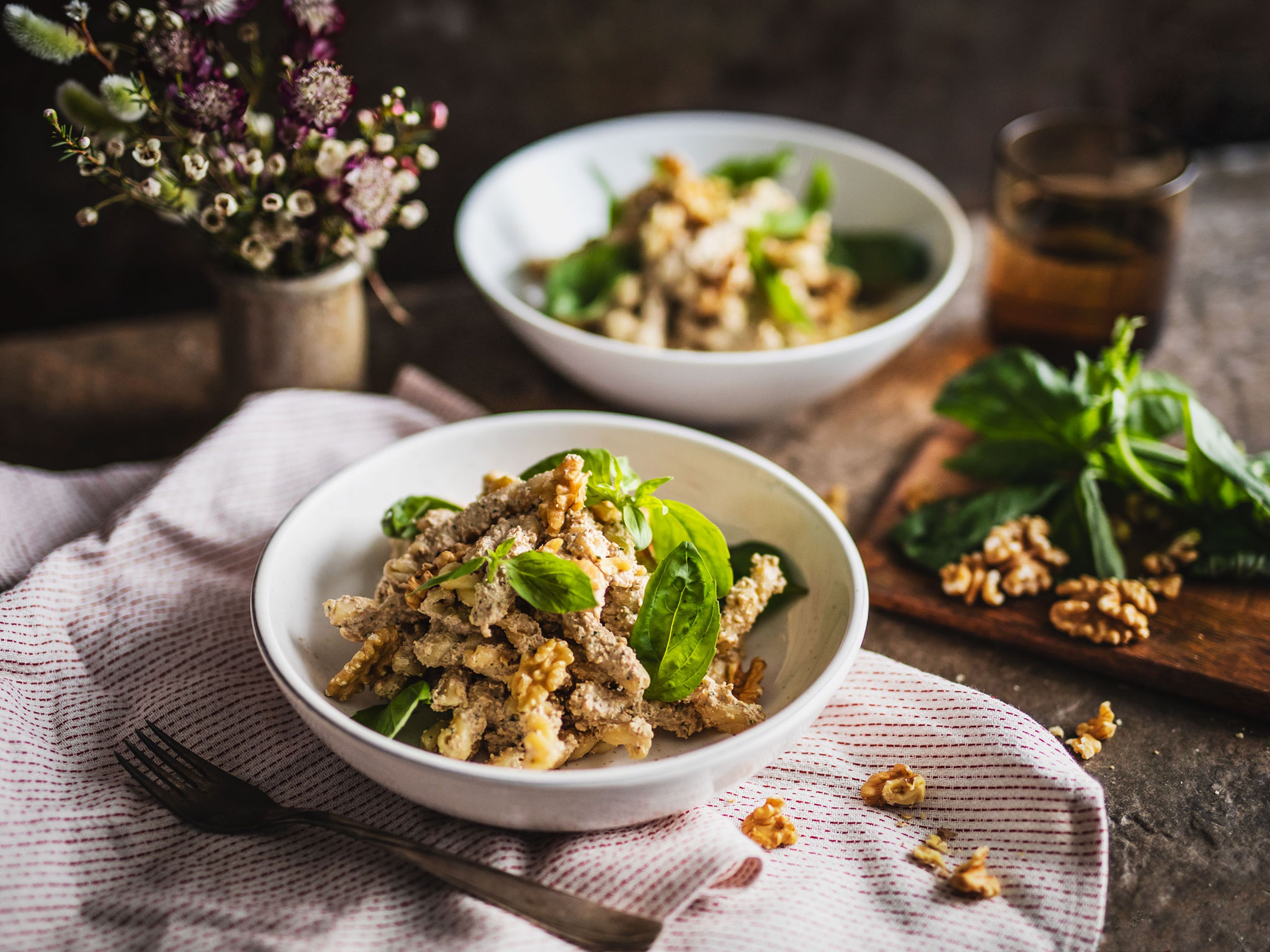 → Go to recipe
Orecchiette with green beans and pistachio pesto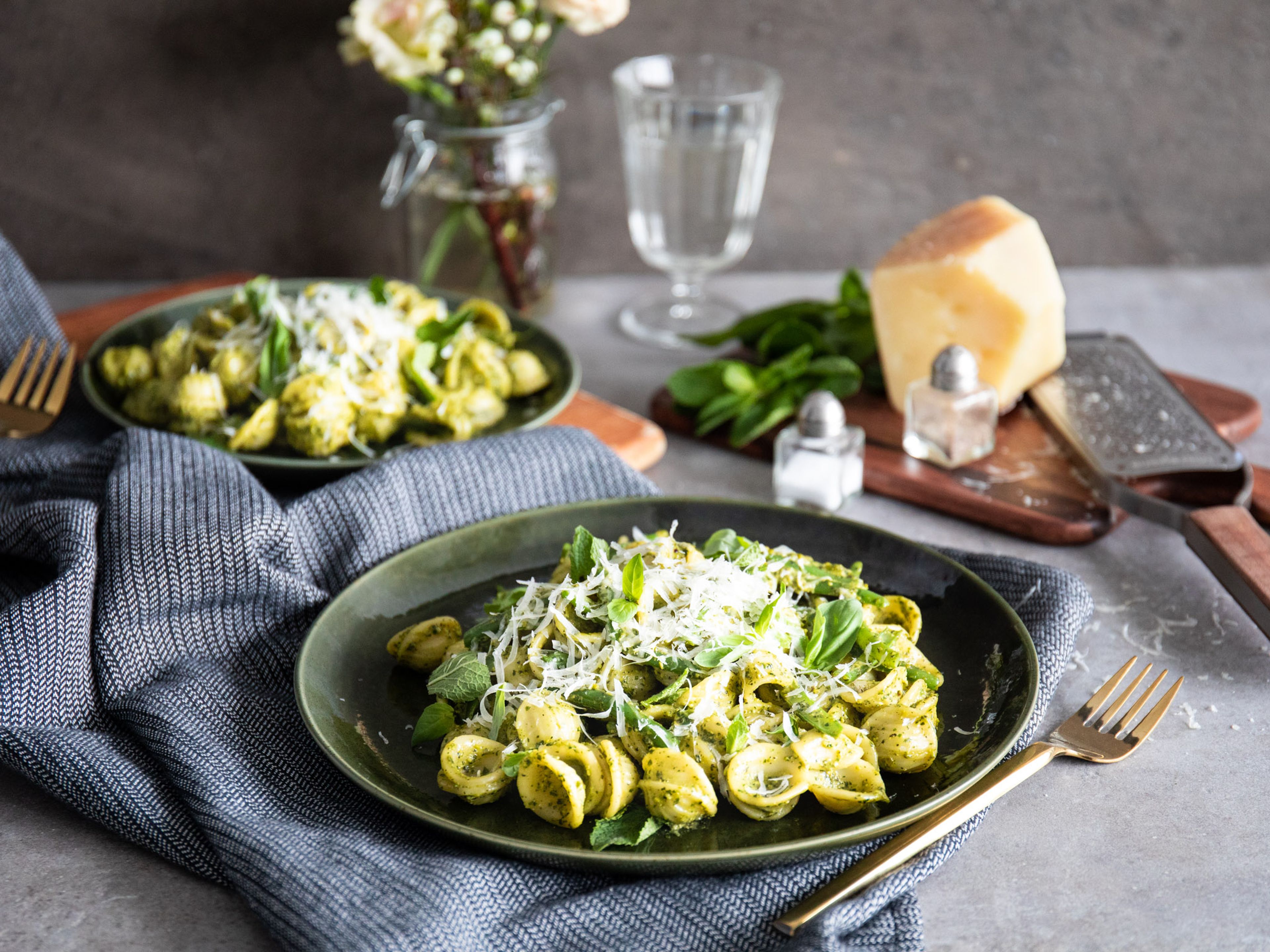 → Go to recipe
3. Double duty dressings
Our third entry when it comes to no-cook pasta sauces relies on something you might usually reach for for a pile of leaves. That's right, we're talking salad dressings! Before reaching for thick and creamy buttermilk ranch, think more along the lines of a pasta salad—something light, herby, vibrant with a hint of acid, or even fortified with a spoonful of the aforementioned pesto.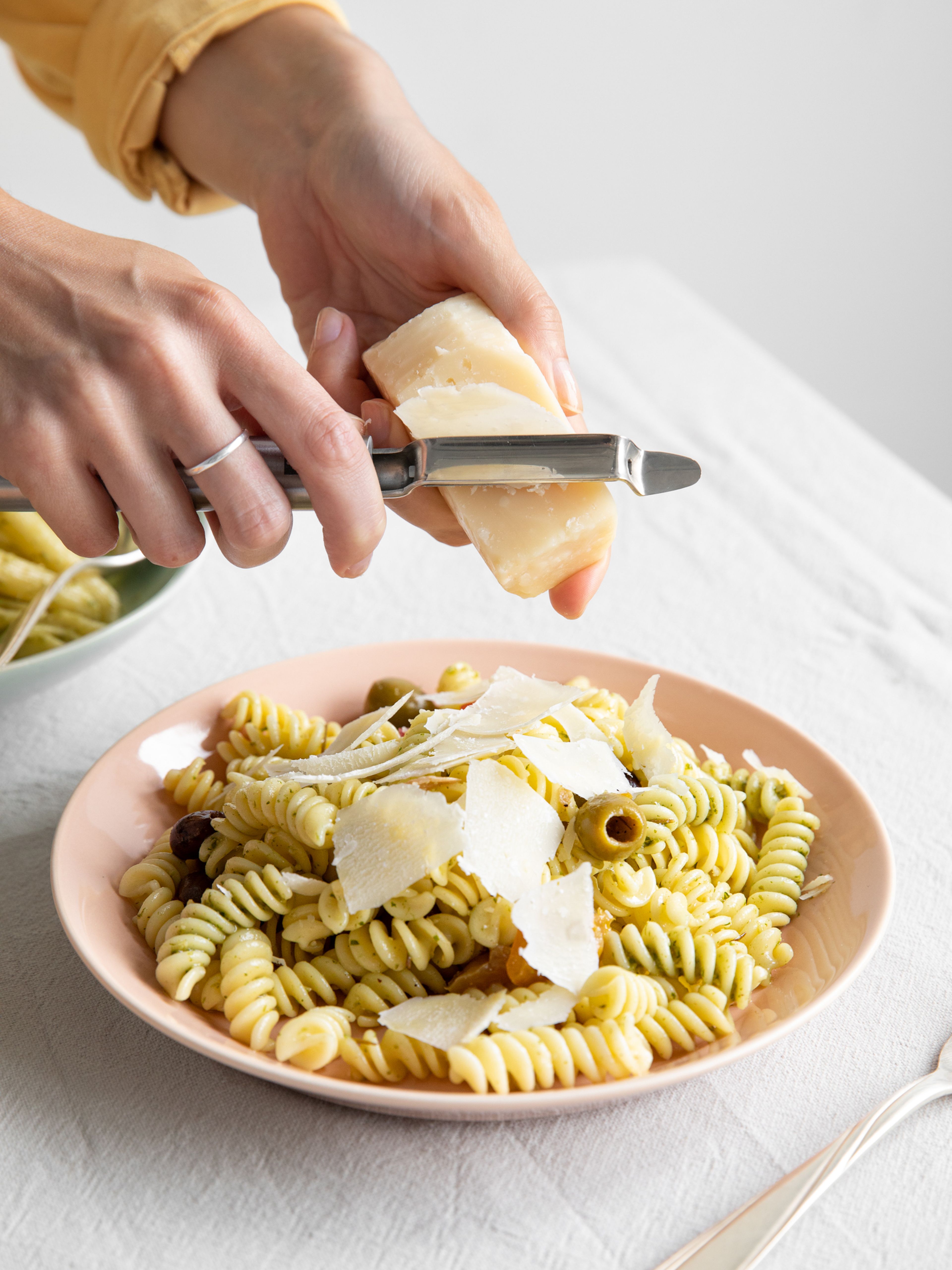 In addition to tossing your pasta with your favorite double duty salad dressing (or vinaigrette), think about chopping up some jarred artichokes, adding a handful of pitted olives, toasted nuts, or even slices of cucumber, cubes of cheese or salami, or, as our editor Julia did, roasted corn and cherry tomatoes.
Light pesto pasta salad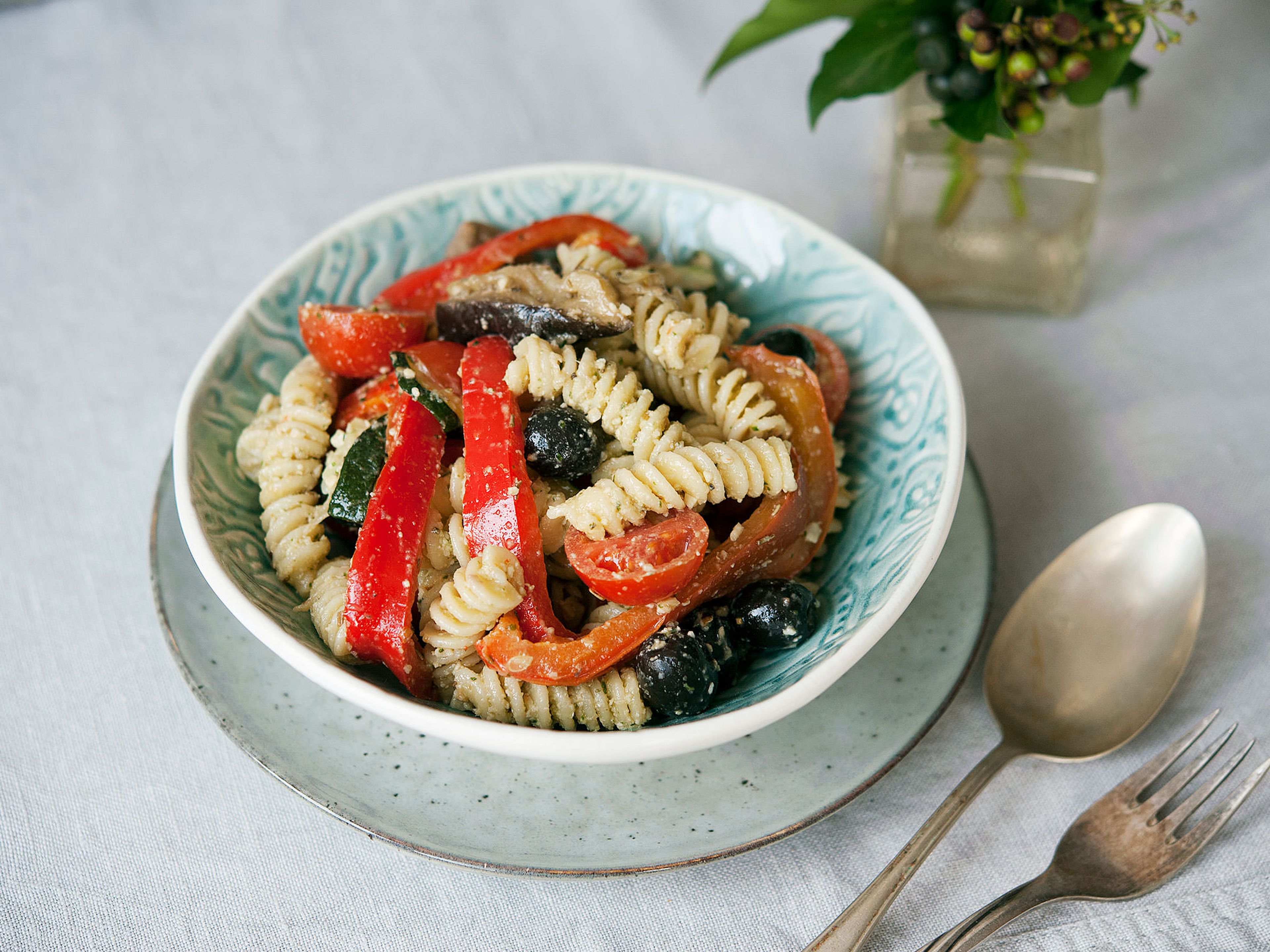 → Go to recipe
Simple Mediterranean pasta salad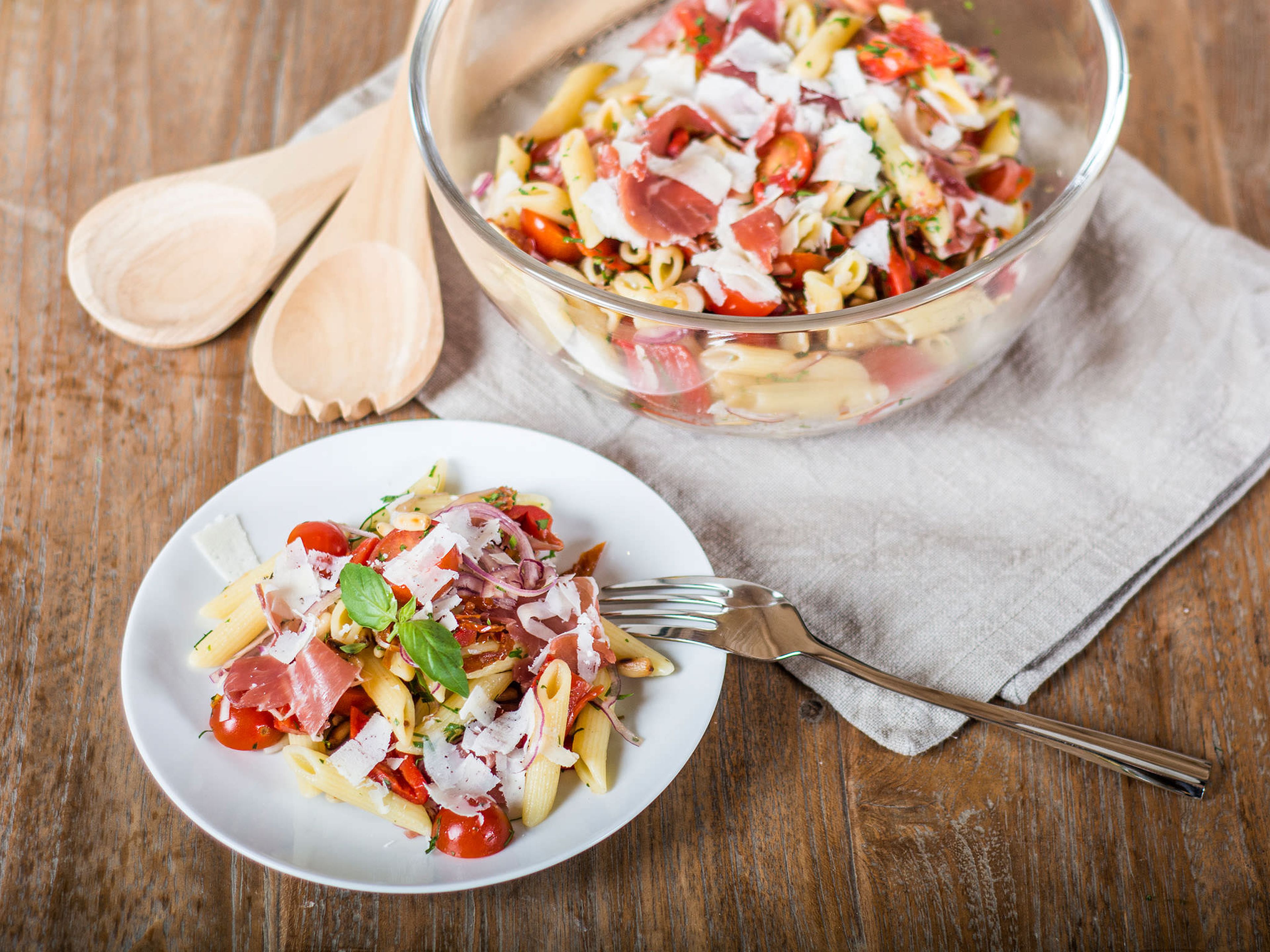 → Go to recipe
Pasta salad with roasted corn and basil dressing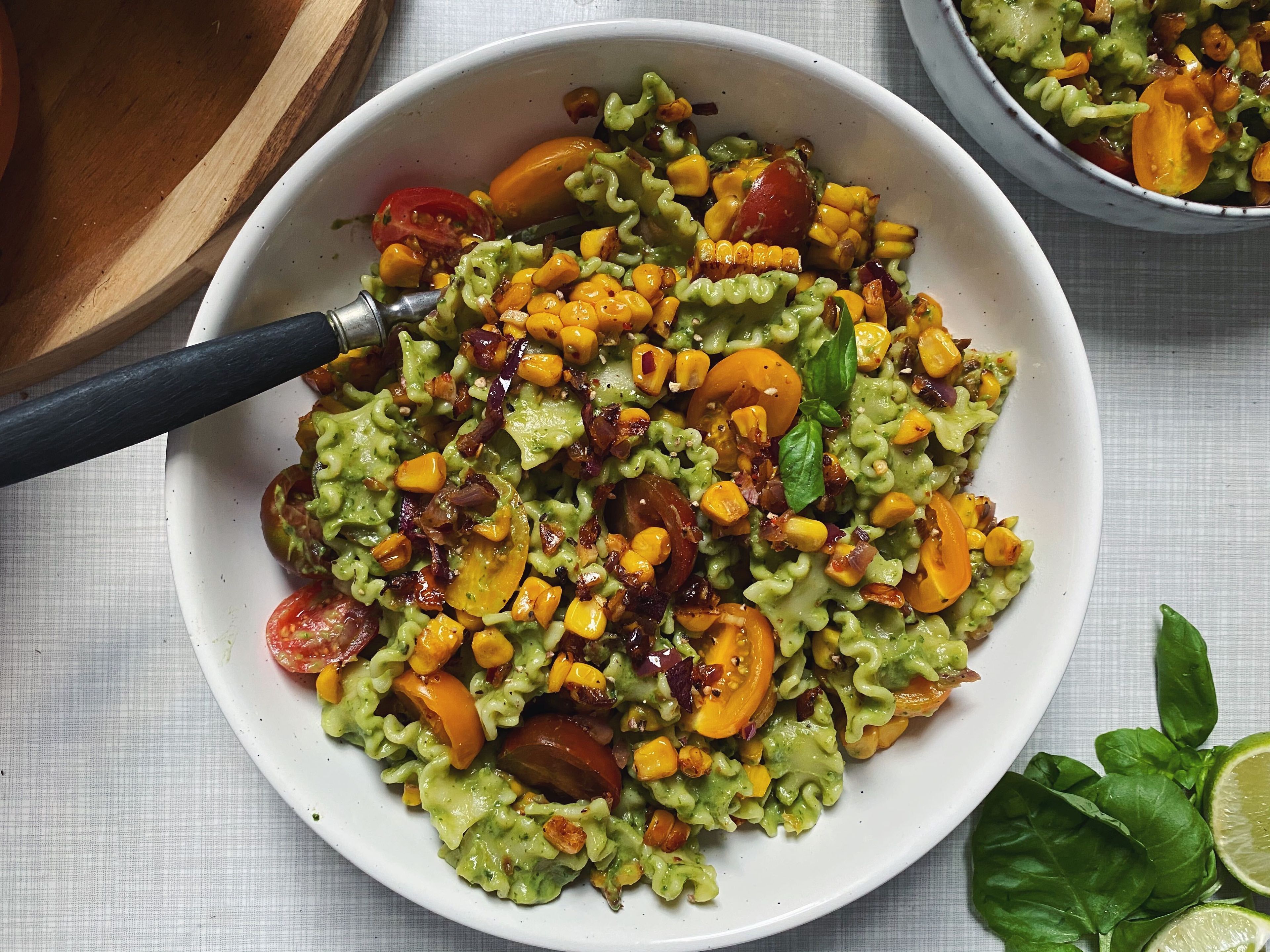 → Go to recipe
4. Creamy yogurt-based sauces
Before you click away—determined that yogurt and pasta just do not go together—hear me out! Tangy, garlic-spiked yogurt is honestly an excellent no-cook pasta sauce, one that I first came across in Yotam Ottolenghi and Sami Tamimi's Jerusalem (find it here online, for free!). While they pair it with little planets of green peas, fresh basil, and a super simple, pine nut and chili infused oil, I now lean on the base recipe quite often with various swaps or leave-outs, depending on what I have on hand.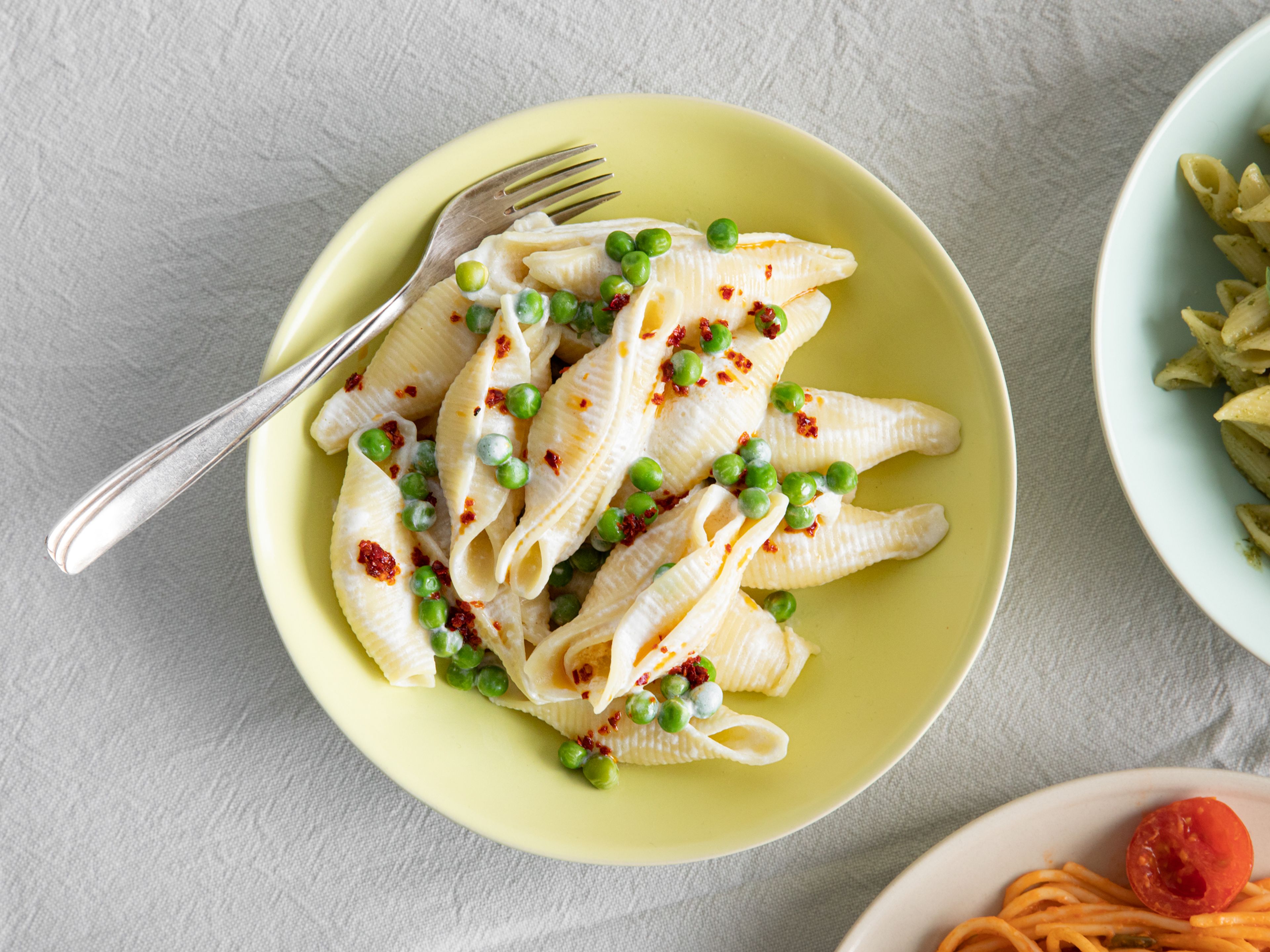 Not convinced? Maybe these recipes can get you on board:
Pasta verde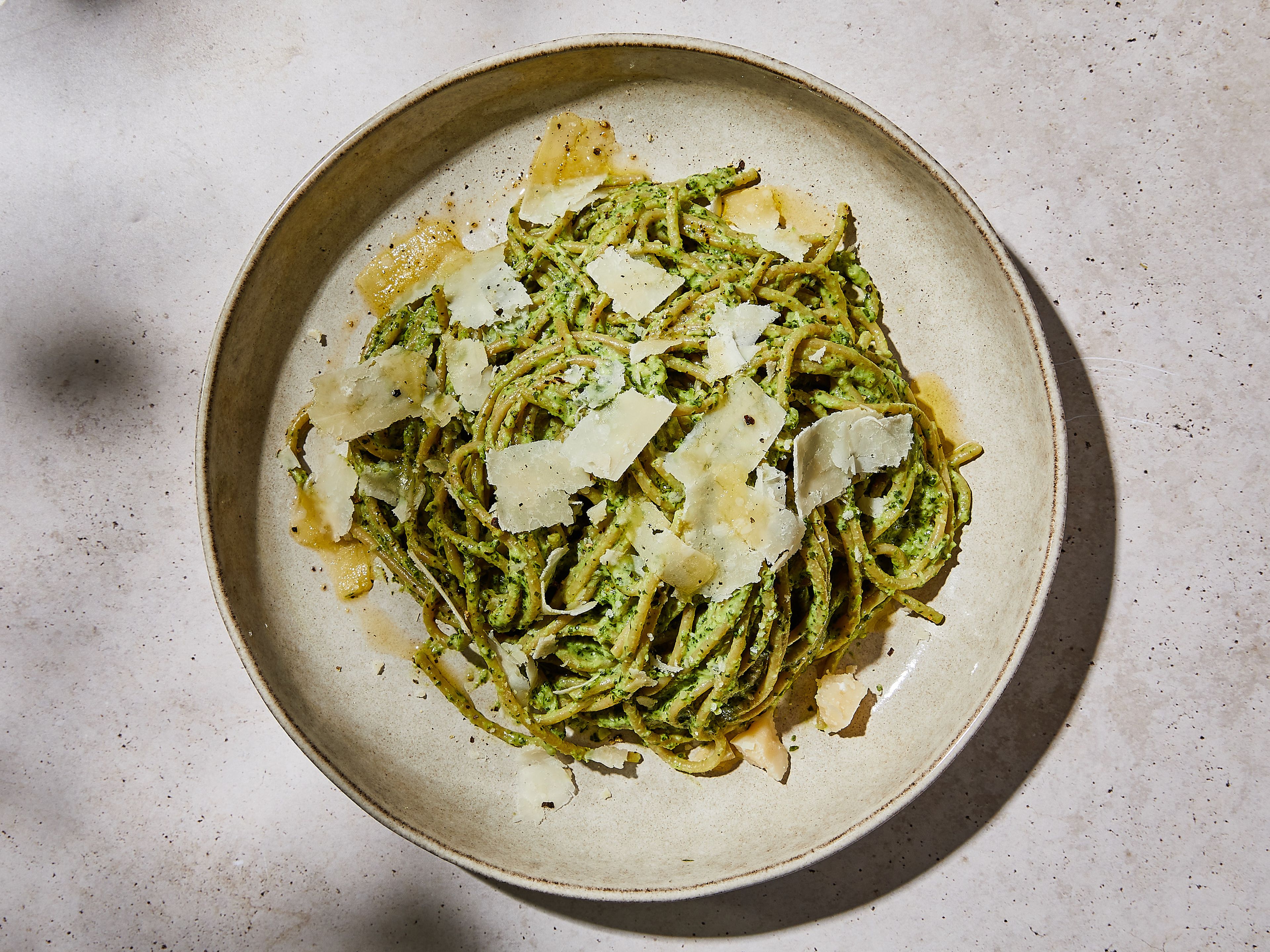 → Go to recipe
Pasta Verde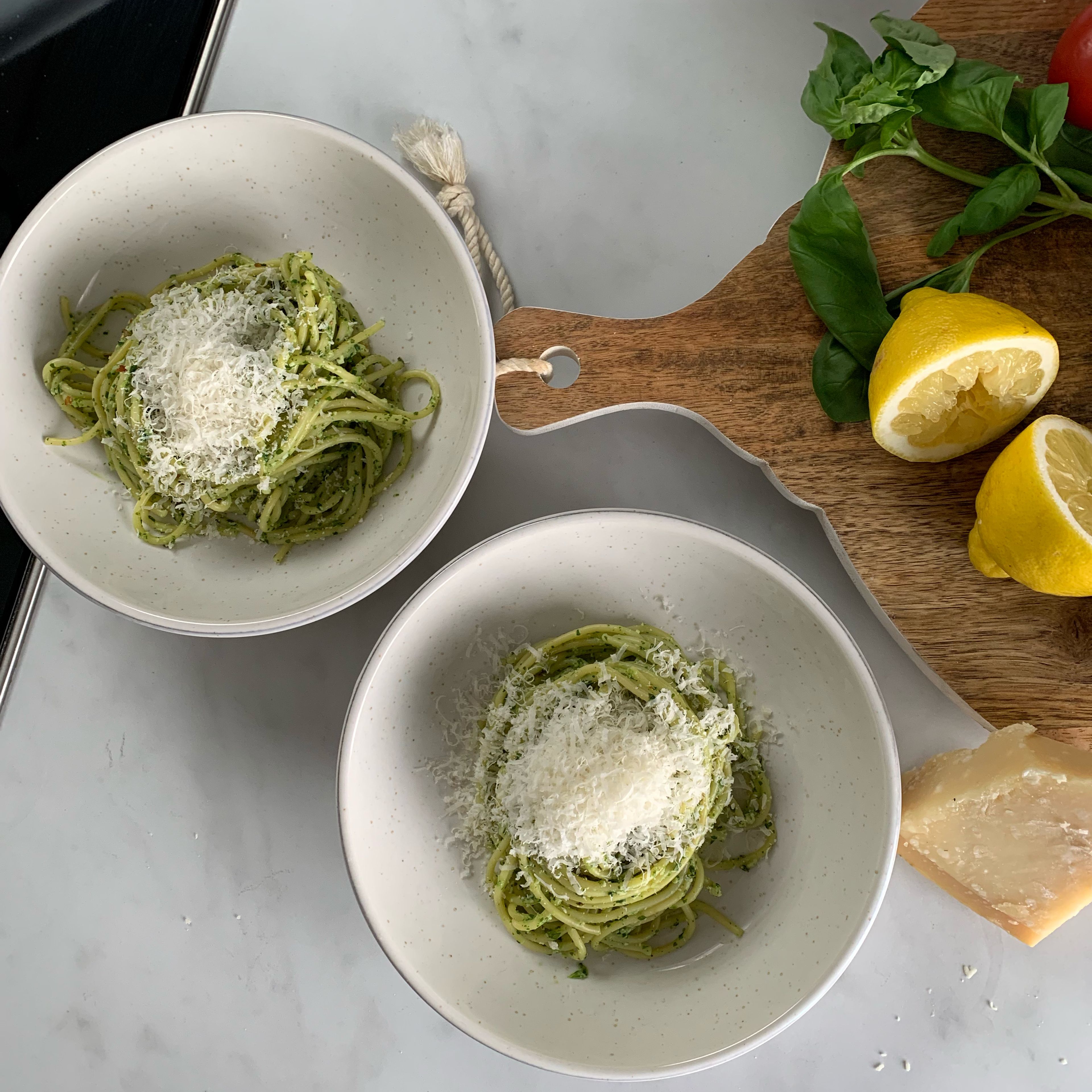 → Go to recipe
Lemony Pea & Yoghurt Orzo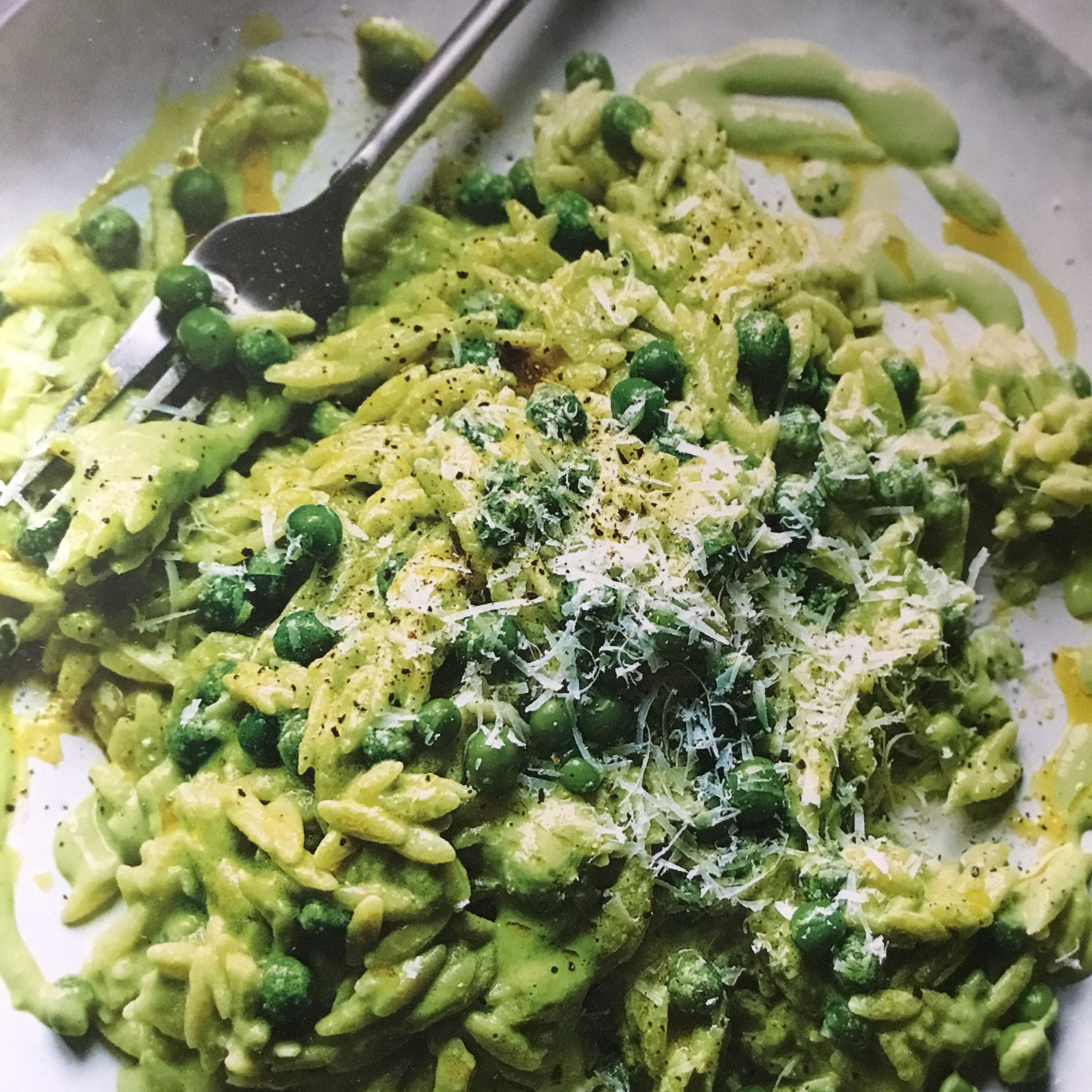 → Go to recipe
When it's too hot to cook, learn to lean on no-cook sauces
The key takeaway from the four no-cook sauces outlined above? When it's too hot to cook—or even when it's not—these sauces have your back. It's only fair to round out this list with two more recipes: noodle dishes that also rely on a no-cook, peanut butter-based sauce spiced up with Sriracha and thinned with soy sauce.
5-ingredient spicy peanut soba noodles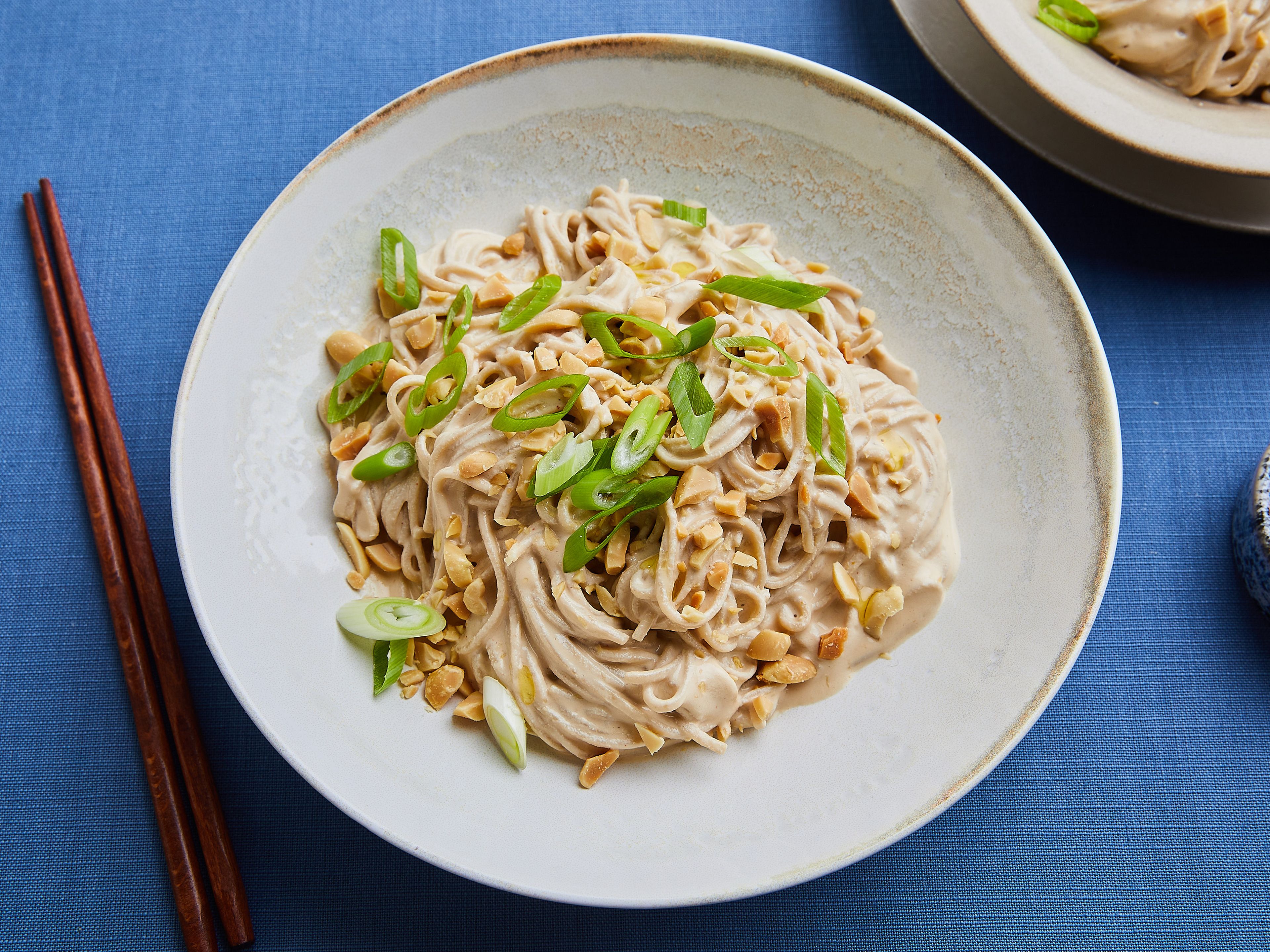 → Go to recipe
Chinese cold noodles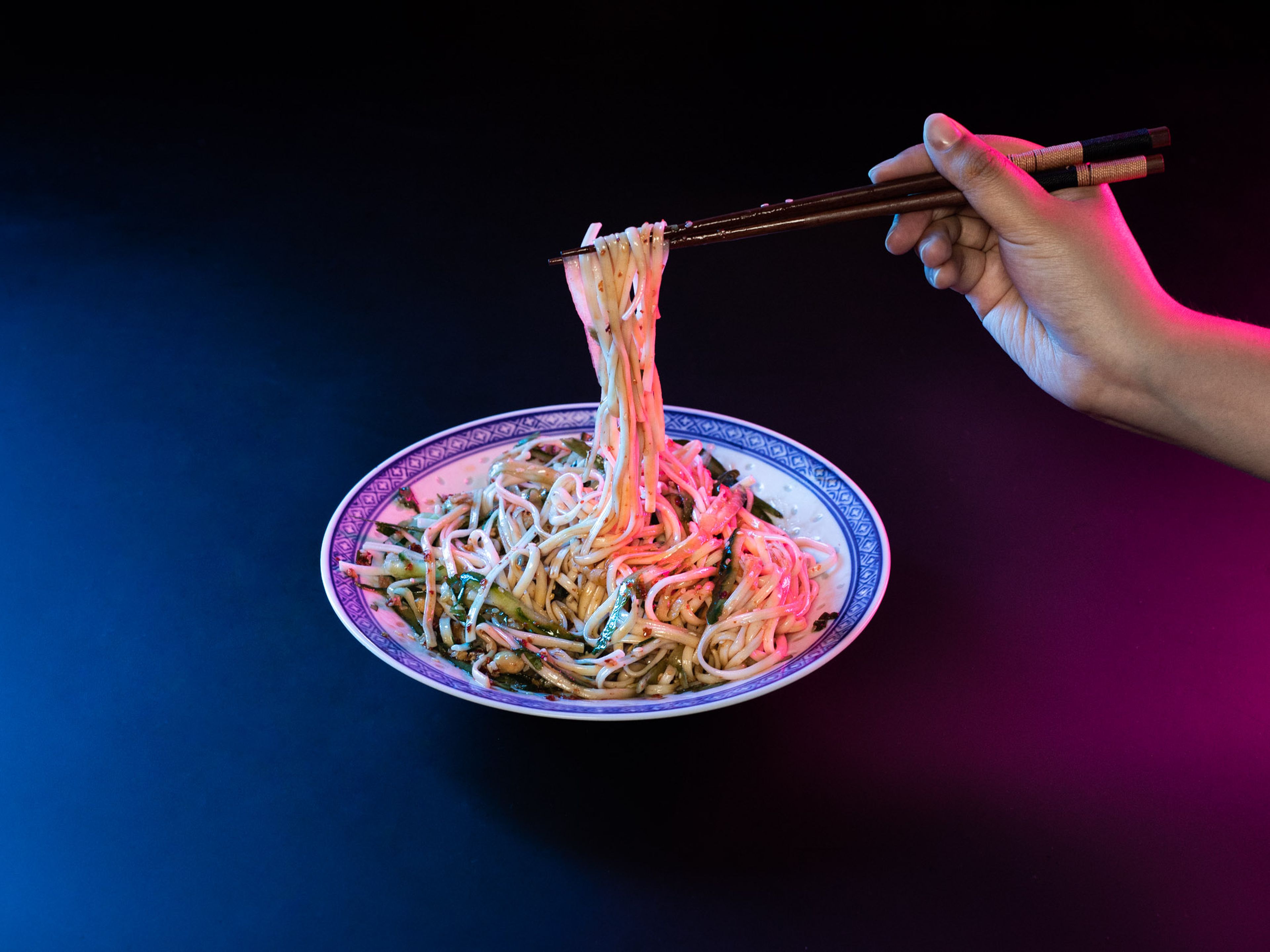 → Go to recipe
Spicy sesame peanut butter noodles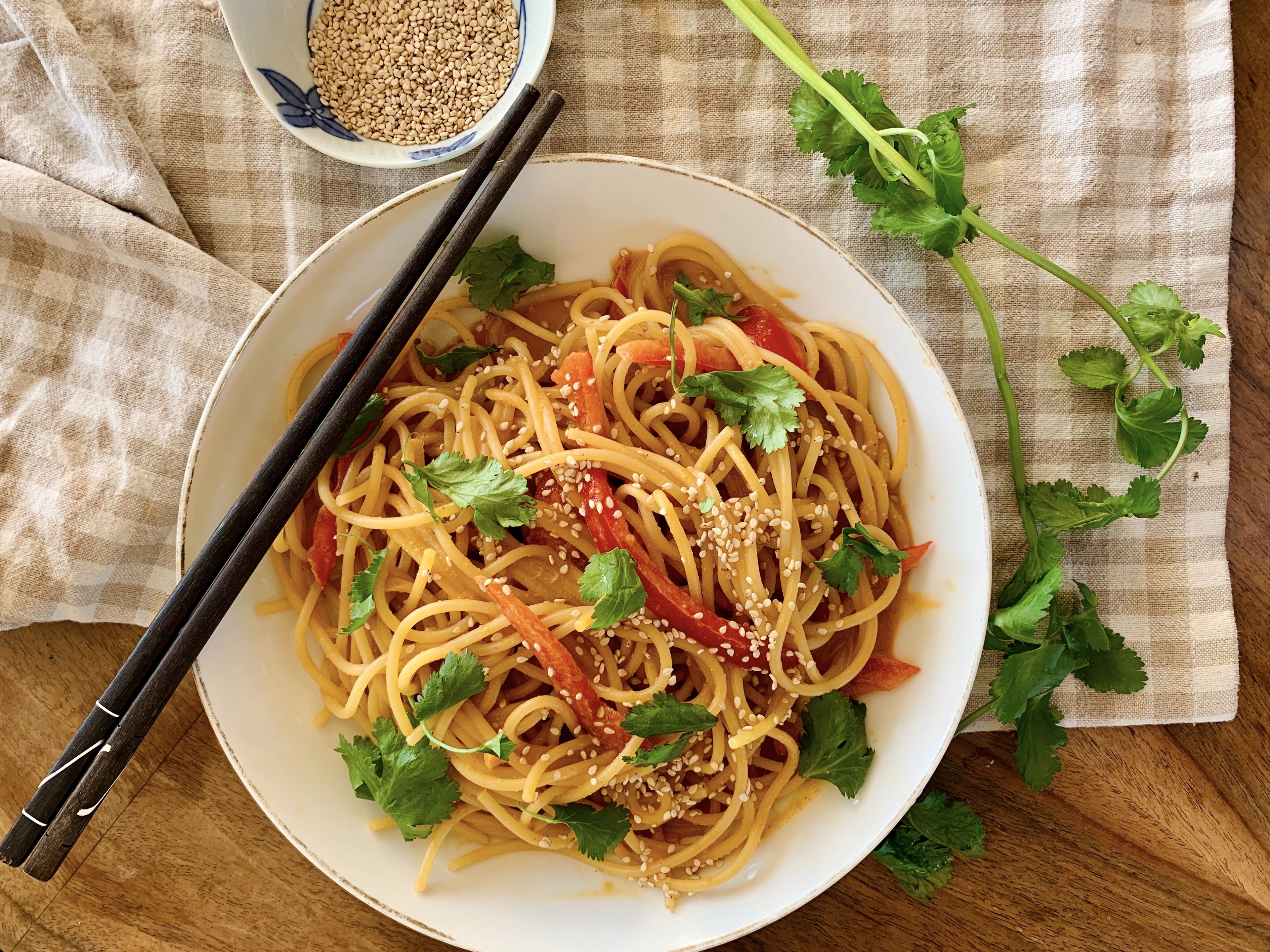 → Go to recipe
Did we miss any others? Let us know in the comments!
Published on August 29, 2020
More delicious ideas for you