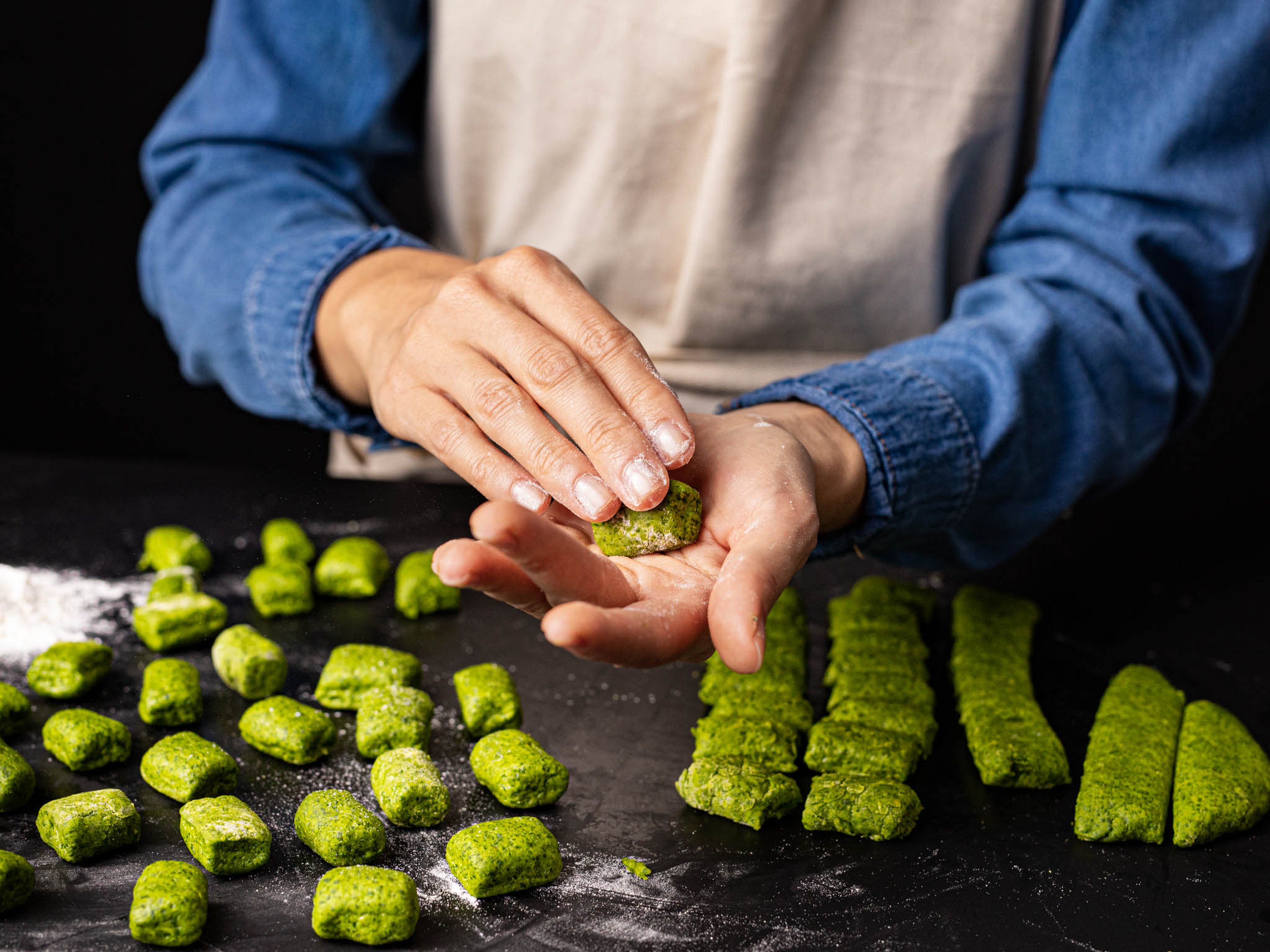 A 5-Ingredient Twist for Weeknight-Friendly Homemade Pasta
Spinach, pesto, flour, heavy cream, walnuts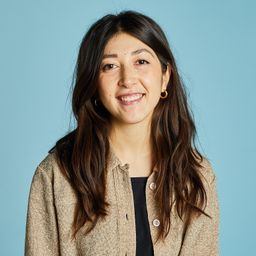 Homemade pasta is, unfortunately, not something I've gotten into the habit of making—especially on a weeknight. It's not to say that I don't like fresh, homemade pasta. Like most of us, I really love it—there's nothing like it—but the time it takes to make, plus the special tools often called for, and not to mention easy access to high-quality dried pastas… let's just say it's the combination of these things that keep me from making pasta at home. So when I stumbled across a seriously simple Jamie Oliver recipe for 2-ingredient spinach pici pasta using just flour and fresh spinach, I was enticed to try it out. Well, let's just say some things are too good to be true.

However, I'm not one to give up easily, and I loved the idea of finding 5-ingredient fully-homemade pasta dish that might just make the cut on a weeknight—if not for purely selfish reasons. So after testing and re-testing, tweaking and re-tweaking, I came up with this super simple, 5-ingredient homemade "gnocchi" made with spinach, flour, water, and salt served in a creamy, pesto alfredo.
5-ingredient spinach gnocchi with pesto alfredo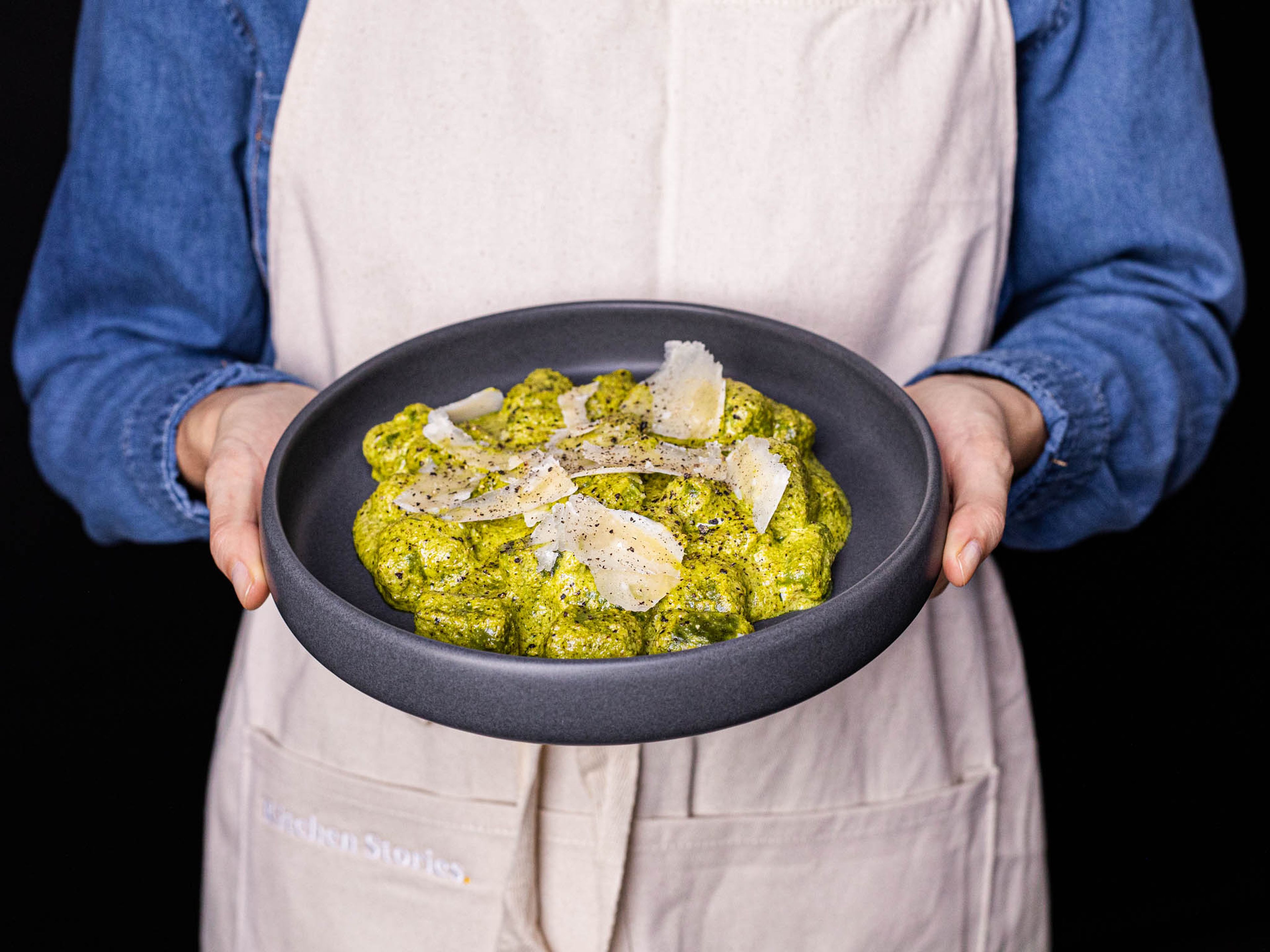 → Go to recipe
You asked, we listened
After the recipe went live and the cooking began, we received some comments about the texture of the finished gnocchi. They were "too doughy" or "too floury," so I've tested it once more and adjusted the amounts to account for this. Just keep in mind that you still might have to adjust based on feel. If the dough is too sticky, add more flour, if it's too dry, add more water—it's a balancing act, but I believe you can do it!

Another thing that's important to remember: You have to cook these all the way through—that is, until they float. If you don't do that, the texture of these shortcut gnocchi will likely be more dense and will not settle very well in your stomach—as raw flour is not great for your digestive system and can even make you sick. So, take note!
Make it your own
Many of you mentioned that it would be nice to add mashed potato in order to make these real gnocchi—and I wholeheartedly agree! I've always viewed our approachable 5-Ingredient Dinners as "base" recipes from which you can add on to, adapt to your own tastes, or switch up based on what you have on hand for an easy, no shop weeknight meal. So feel free to upgrade this easy, weeknight dinner into something more complex.

Some other options to vary this recipe include:
— Swapping the fresh spinach for thawed, squeezed frozen spinach
— Using heavy cream or your favorite plant-based alternative instead of crème fraîche
— Using toasted pine nuts instead of walnuts
— Serving the gnocchi in a completely different sauce of your choice
— Adding in some ricotta cheese and making these into little gnudi-ish dough pillows
Published on May 17, 2020
More delicious ideas for you