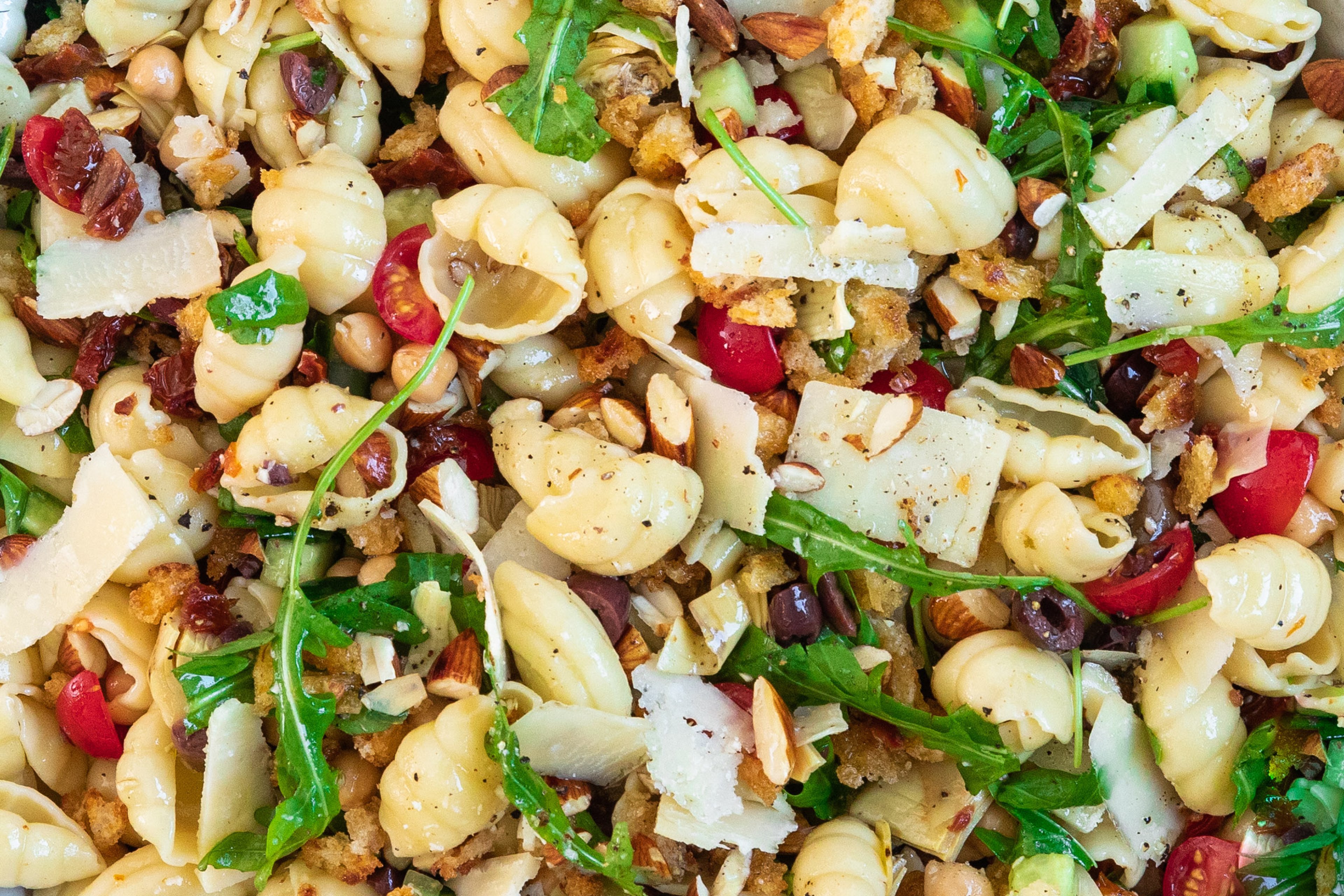 It's Time to Bring Pasta Salad Back
Make it your own, plus more pasta salad recipes to prepare ahead and take away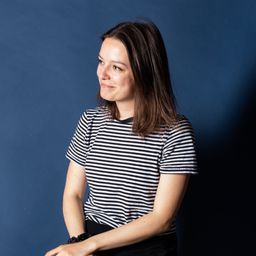 Pasta salad and I, we never really had a relationship until recently. When I thought about pasta salad, I immediately pictured unappetizing pasta enrobed in dried out mayonnaise and forgotten in the back corner of the refrigerator at the gas or train station. Mushy pasta which I was destined to thrust aside after one bite to make room for what I really want to eat at a barbecue: grilled corn, camembert with garlic bread, or simple potatoes with butter and salt. When it comes to pasta salad, I think I'm not the only one to feel this way.
I feel like pasta salad is more often described as boring and unnecessary rather than fantastic—a true culinary delight—and yet, it's always there, attracting flies at every picnic and buffet.
Now that all those "sweet" words are out of the way, I have to admit, I was wrong about pasta salad. Honestly, I wasn't excited about dealing with pasta salad for this article until I did it. I set out wondering how I could make the "classic" better, and I actually did—and, let's be honest, it wasn't all that hard. I would proudly say I'm now a pasta salad fan for a few reasons: I can use leftovers, there is no strict recipe to follow, and just a little bit of pasta salad know-how goes a long way.
What really matters when it comes to pasta salad
Not all pasta salads are the same. And, as always, there are tips and tricks that make a world of difference. After making a few disappointing and then very illuminating research sessions on the World Wide Web, I dug up the theory for making better pasta salads. In practice, I thought all it amounted to was creating a colorful mix of ingredients and topping it with Parmesan cheese—but that was just at first glance. In reality, each ingredient should serve to complement the others.
The perfect pasta for pasta salad
The right pasta shape is the key to more flavor per forkful. The best pasta types for pasta salad are those with many grooves and curves to allow dressing, cheeses, and other ingredients to stick easily to pasta so you can enjoy the full taste with every single bite. Fusilli, orecchiette, farfalle, or conchiglie (small shell-shaped pasta) work great.

The pasta should be cooked al dente. So better to drain it about 2 minutes before the timer starts to ring. Does it taste slightly salty? Perfect, then you have salted the water enough. The rule of thumb says it should taste as salty as the sea.
To rinse or not to rinse...
There are mixed views on rinsing the pasta with cold water for pasta salad. On one hand, cold water stops the cooking process and washes off starch off the surface of the pasta to avoid it from turning gummy later on. On the other hand, the starch allows the dressing to stick better to the pasta. While there's no right or wrong, I tend to go with the first option: Rinsing it briefly with cold water before tossing it with a bit of olive oil or the dressing so the pasta doesn't stick together.

Let it rest! Add most of your ingredients (saving greens, herbs, crispy bread, cheeses) to the still warm pasta and season it right away, then let it rest. This way, the pasta absorbs the taste the best. Try the pasta salad again after resting, before serving. You'll probably have to season again or add some more oil and/or acidic elements.
The tasty details
The crucial details are the significant, yet small extras. Without the surprising little things, everything would be nothing, and it's the same—though perhaps less existential—when it comes to pasta salad.

Vegetables and fruits: AKA, the B-list celebs of your salad. Soft pasta and hard vegetables—like raw broccoli—do not go well together. Rather cook or grill fresh vegetables or even fruits like peaches. One exception: Grated raw carrots work great in pasta salads, but I also like fresh tomatoes. Sun-dried tomatoes in oil are another great add, but if not those, you can roast cherry tomatoes with salt, pepper, sugar, and plenty of olive oil which can even act as a delicious dressing on it's own (plus, it tastes great on fresh pasta as well).

Mince, dice, or finely chop: This goes for all ingredients (except the pasta, of course). If using lettuce or salad leaves, you can also tear or roughly chop them because they will absorb liquid and soften fast. With small pieces of everything, you can enjoy each mouthful with a bit of every flavor and texture.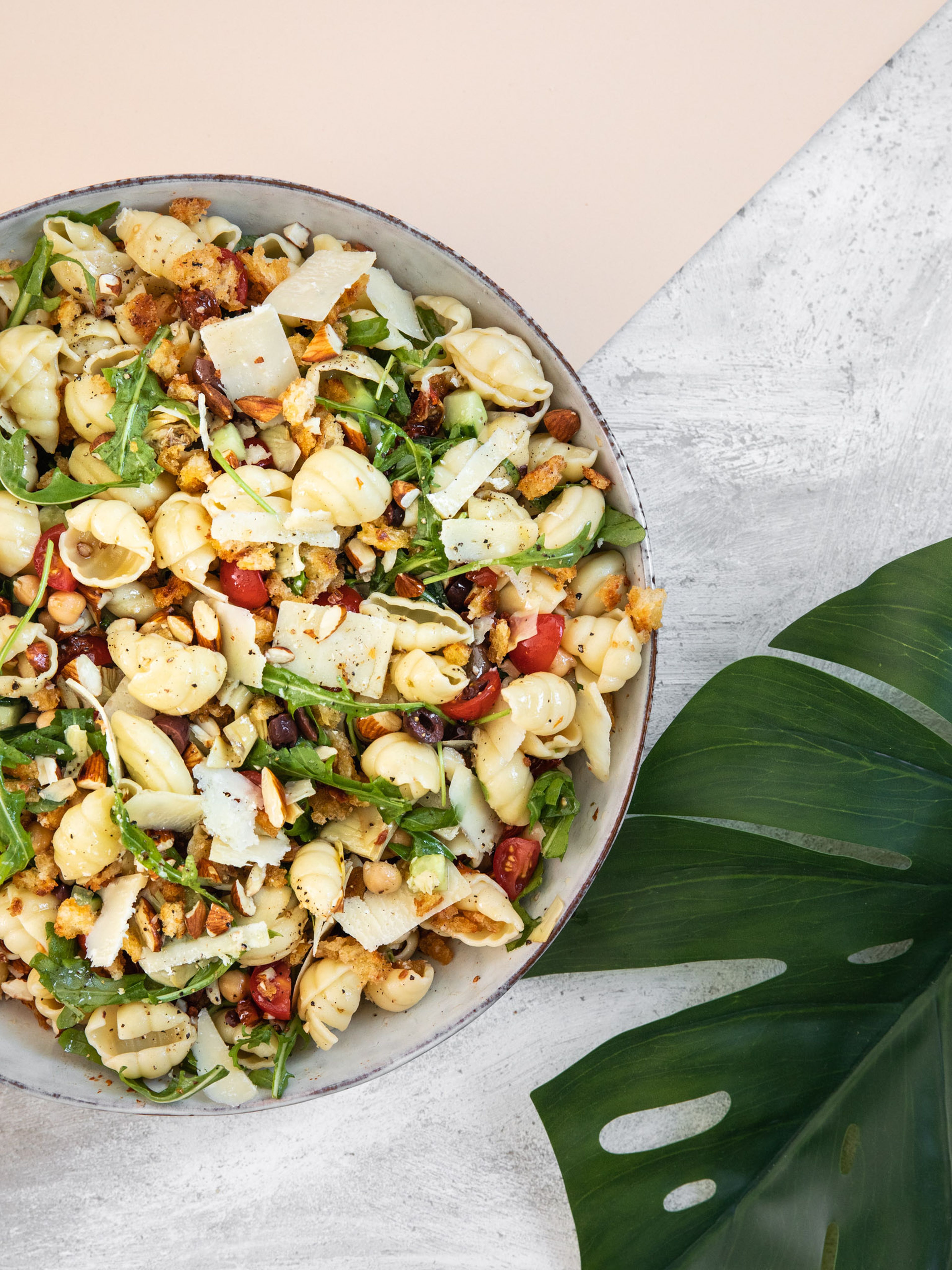 Trust your feelings and play with different combinations: You still have a few nectarines, strawberries, or hunks of honeydew melon at home? Try chopping them into small pieces to give your pasta salad a sweet touch. Even dried figs or cranberries are tasty in a pasta salad. And, in general, pasta salads—or even warm pasta recipes—can improve your sense for how to pair ingredients (see: cooking with leftovers!)

Don't be stingy: Don't save on salt (cold dishes need more seasoning than warm ones), herbs, cheese, or the amount of ingredients. Add whatever you like. I am convinced: If you combine ingredients which you really like together in a pasta salad, then it will be extra delicious. Dar to experiment a bit.

Preserves and pickled ingredients flatter any pasta salad: Try salty extras like pickled artichokes, sun-dried tomatoes, beans, chickpeas, cornichons, capers, pickled onions, or kalamata olives.

Add some crisp and crunch: Pine nuts, almonds, walnuts—roast them in the oven or in a frying pan until they smell fantastic and are golden brown. Or, toast bread crumbs with some olive oil, salt, and chili powder in a pan until they are super crispy. Mix both into the salad just before serving or sprinkle over just before serving for a nice textural element in every bite.
The dressing: Oil, yogurt, or mayonnaise?
A few words about the dressing of pasta salads: You love your pasta salad with mayonnaise? Perfect! Then I'm interested in your pasta salad variation—please share it with the community in the comments below! Unfortunately, I did not come across a mayonnaise dressed recipe that inspired me. I can well imagine that yogurt can give the salad a kick of freshness and a mixture of both, plus mustard, can make it even more interesting. And that's what we want to achieve in the end!

An even easier solution would be to use seasoned oils from the jar of sun-dried tomatoes or artichokes. I pour it completely over the salad and if it isn't enough for the amount of pasta, then I add a little more olive oil or vinegar to adjust. I am also a fan of pesto thinned out with more olive oil. Of course you can also mix up a mustard dressing with a lot of acid, to give the salad a punch of flavor.
No recipe needed: Our prime example
At Kitchen Stories, we love recipes. But do we always cook according to the recipe at home? Of course not! It's often the simplest dishes that we lean on and cook over and over again. So after I finished my research, I developed my own, non-boring new take on pasta salad that can be leaned on and switched up to your preference:

Conchiglie pasta
Cherry tomatoes
Cucumber
Arugula
Lemon
Jarred sun-dried tomatoes
Jarred artichoke hearts (in water)
Kalamata olives (pitted)
Canned chickpeas
Toasted almonds
White bread
Parmesan cheese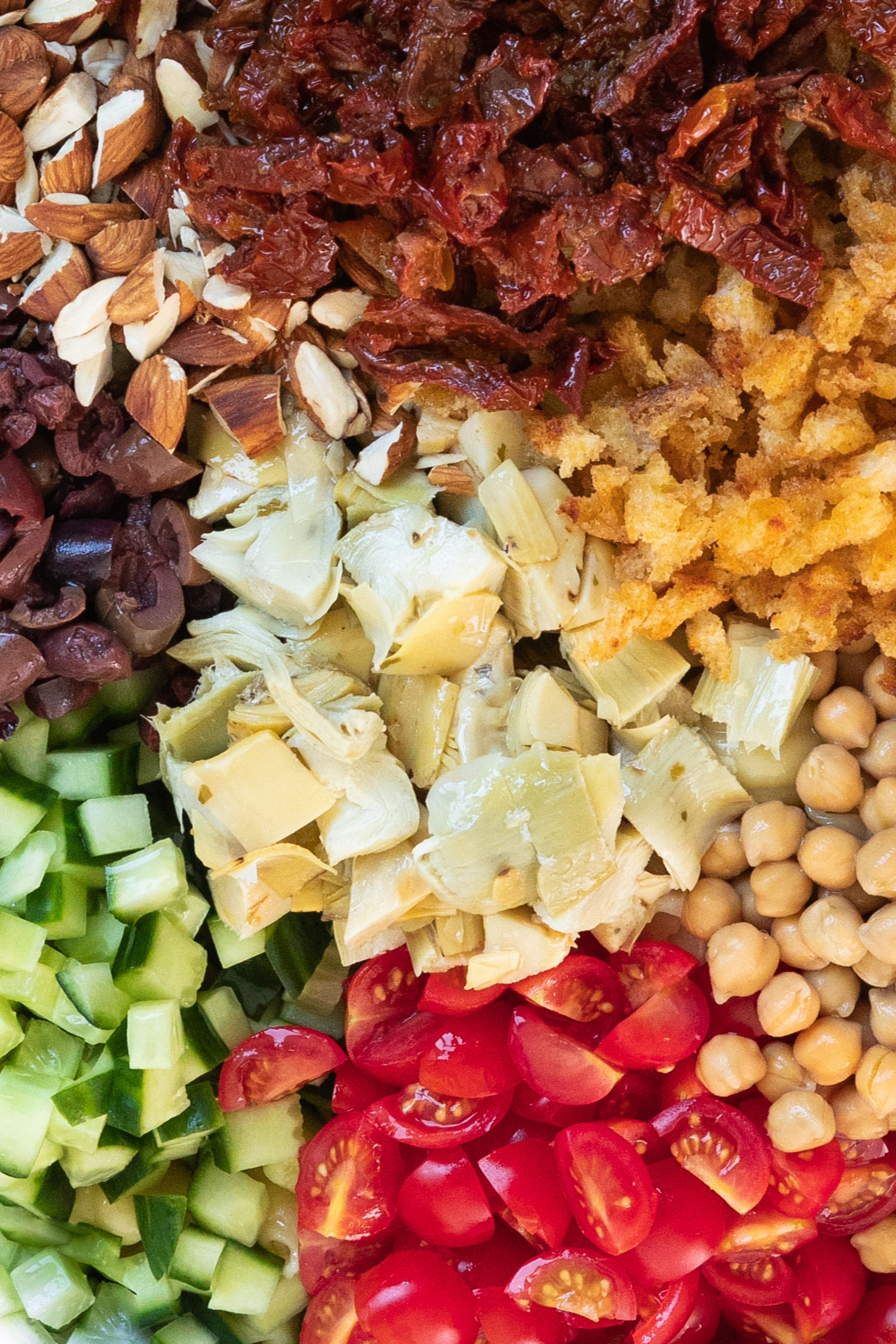 For a large bowl of pasta salad:
1. Cook pasta and drain just shy of the package instructions so that the pasta is al dente. Quarter cherry tomatoes, dice cucumber (does not have to be peeled or seeded if more bite and moisture doesn't bother you), olives, artichokes, and mince sun-dried tomatoes (saving the oil for the dressing). Drain the chickpeas.

2. Chop toasted almonds finely. Dig out the inside of the white bread (a whole ciabatta bread is a good amount for a large bowl of pasta salad), tear the bread into small pieces (or pulse a few times in a food processor), then fry it crispy with olive oil, salt, and some chili powder in a pan.

3. Rinse pasta briefly with cold water and add to a bowl with prepared ingredients (except for toasted almonds, bread, arugula, and Parmesan) and mix with the oil from the sun-dried tomatoes. Squeeze lemon over the pasta salad, stir and combine. Season with salt, pepper, and more olive oil.

4. Now let your pasta salad rest for a while. Add almonds and breadcrumbs just before you serve the salad to keep it crispy for as long as possible. Roughly spread the rocket with your hands over the salad and add parmesan on top. Feel free to add fresh herbs like parsley or basil, because sometimes more is even better. Enjoy!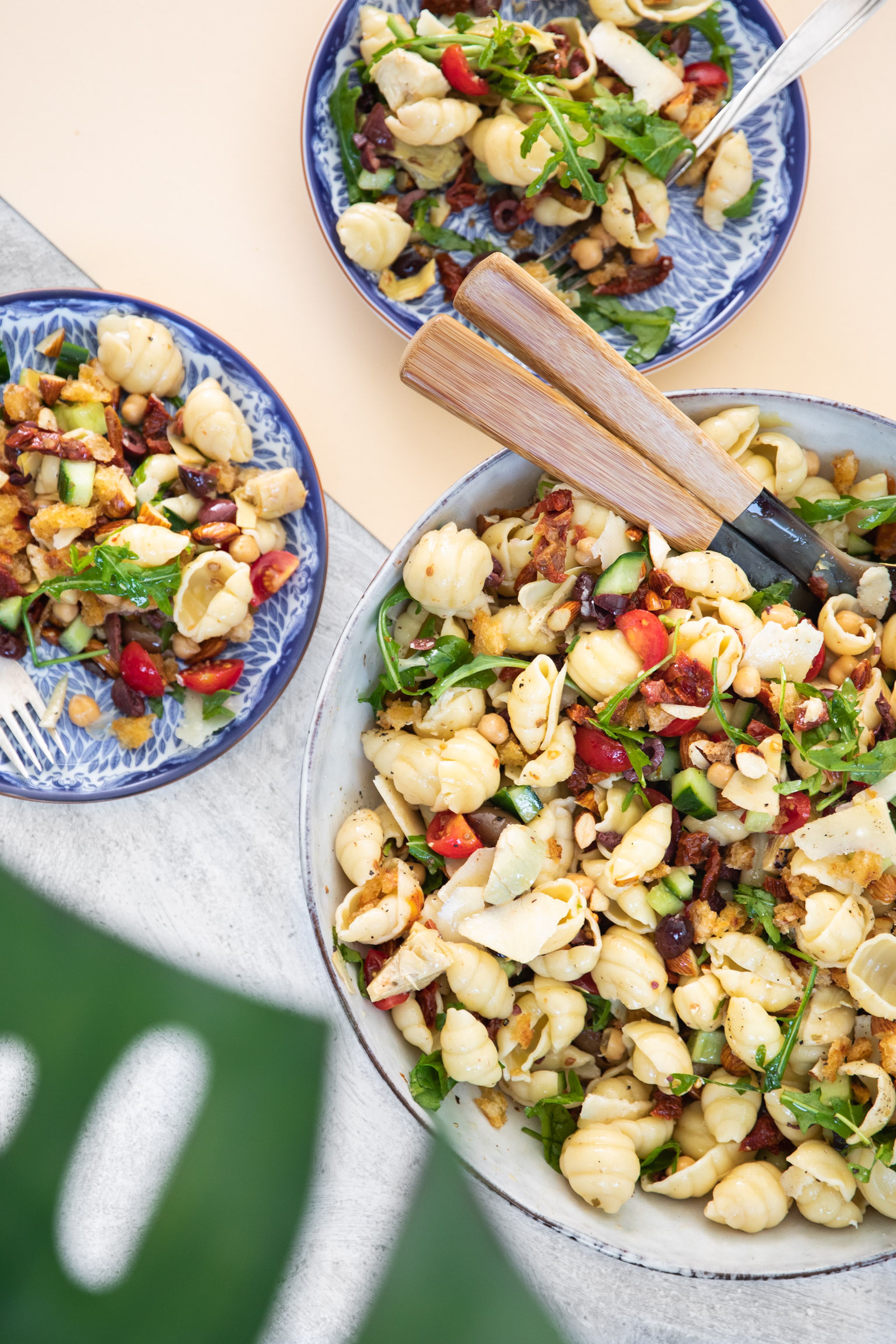 More pasta salad recipes
The classic amongst all pasta salads? Probably the one that nearly everyone knows: Small pasta (like macaroni), peas, pickles, sausage, and creamy mayonnaise. Whether everyone likes this version or not (I'm in the not category on this one), it's always a classic. However, let's agree to stick to oil dressings for now, shall we?
New takes on pasta salads
I already wrote down my new favorite combination in detail for you above, but I already know I'll be trying out the following soon:

Orzo pasta with cucumbers (halved, pitted, cut in half-moons), pitted olives, feta cheese, fresh dill, and lemon juice

Fusilli with green asparagus, basil pesto, toasted pine nuts, feta cheese, scallions, and parsley

Orecchiette with a mustard dressing, garlic, marinated artichoke hearts, cannellini beans or canned chickpeas, plus fresh corn kernels

If you want to, you can make any of the above pasta salad combinations even heartier with canned tuna or leftover chicken.
Asparagus pasta salad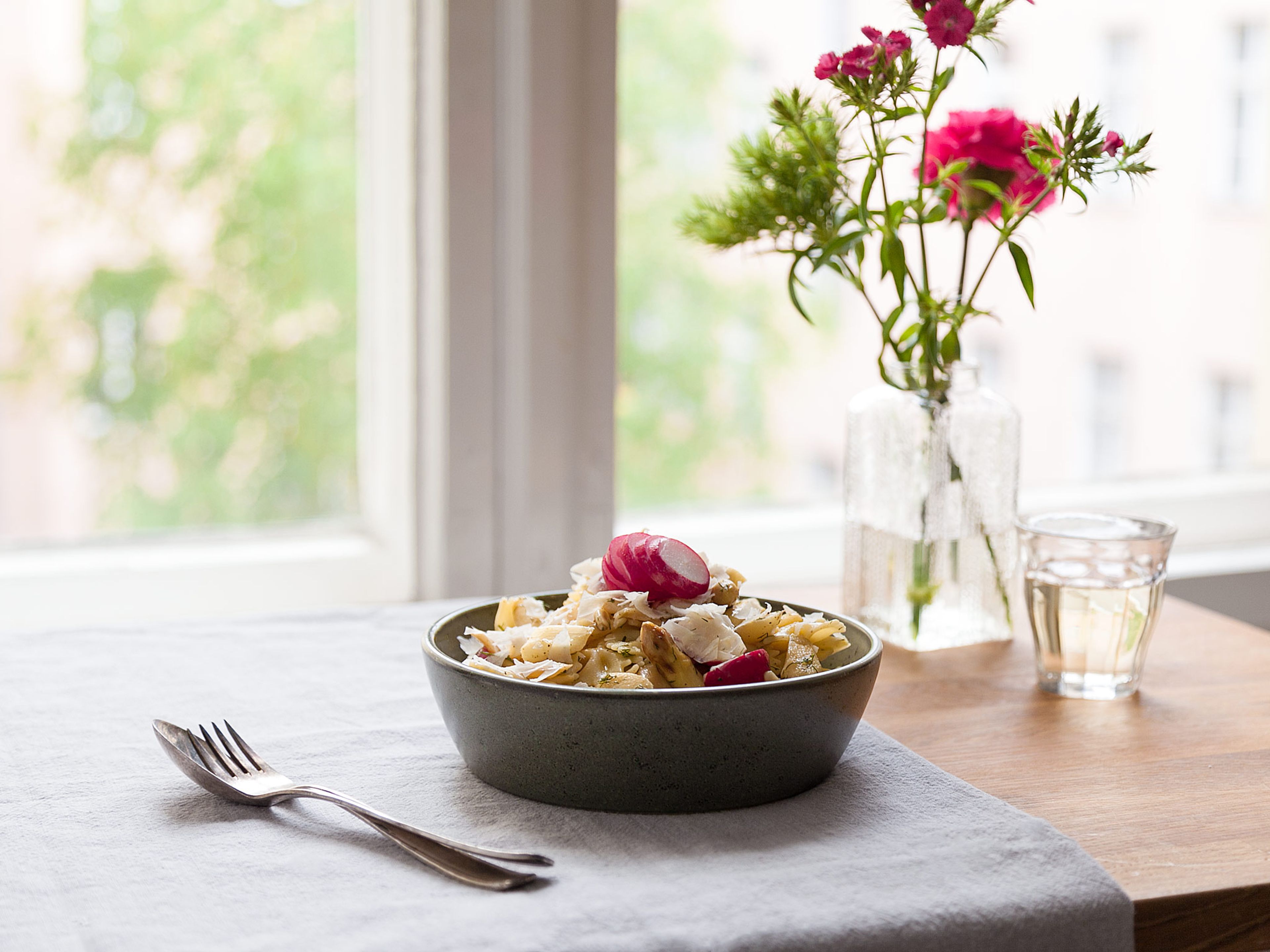 → Go to recipe
Kid approved pasta salad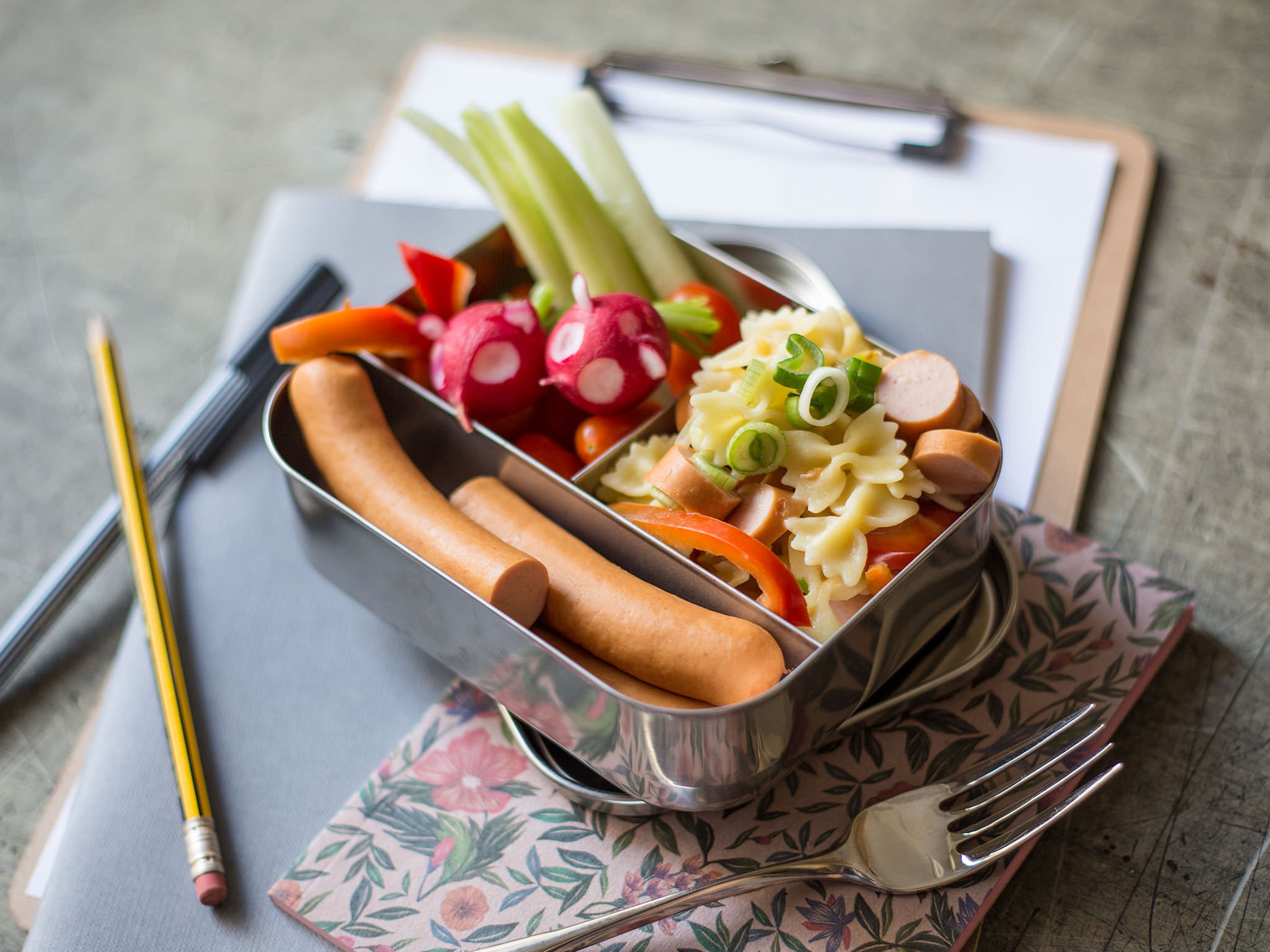 → Go to recipe
Mediterranean pasta salad recipes
A few perfectly ripened tomatoes, cool cucumbers, olives, feta cheese, sun-dried tomatoes, red onions, dried or fresh mediterranean herbs such as oregano, arugula, and thinly sliced ​​prosciutto—that's all you need for a pasta salad with a Mediterranean touch—but here are some more recipes for inspiration.
Italian pasta salads
Simple Mediterranean pasta salad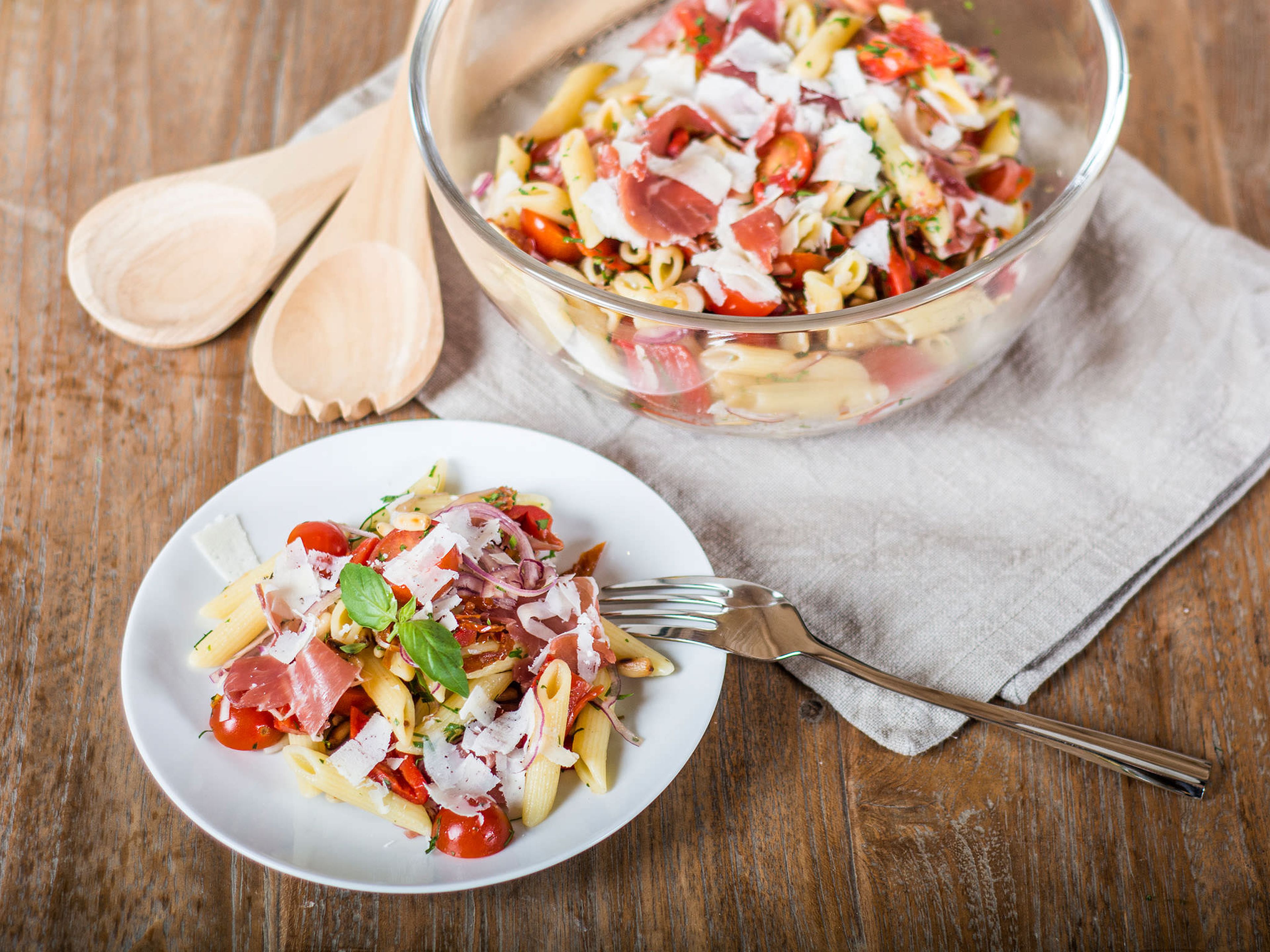 → Go to recipe
Light pesto pasta salad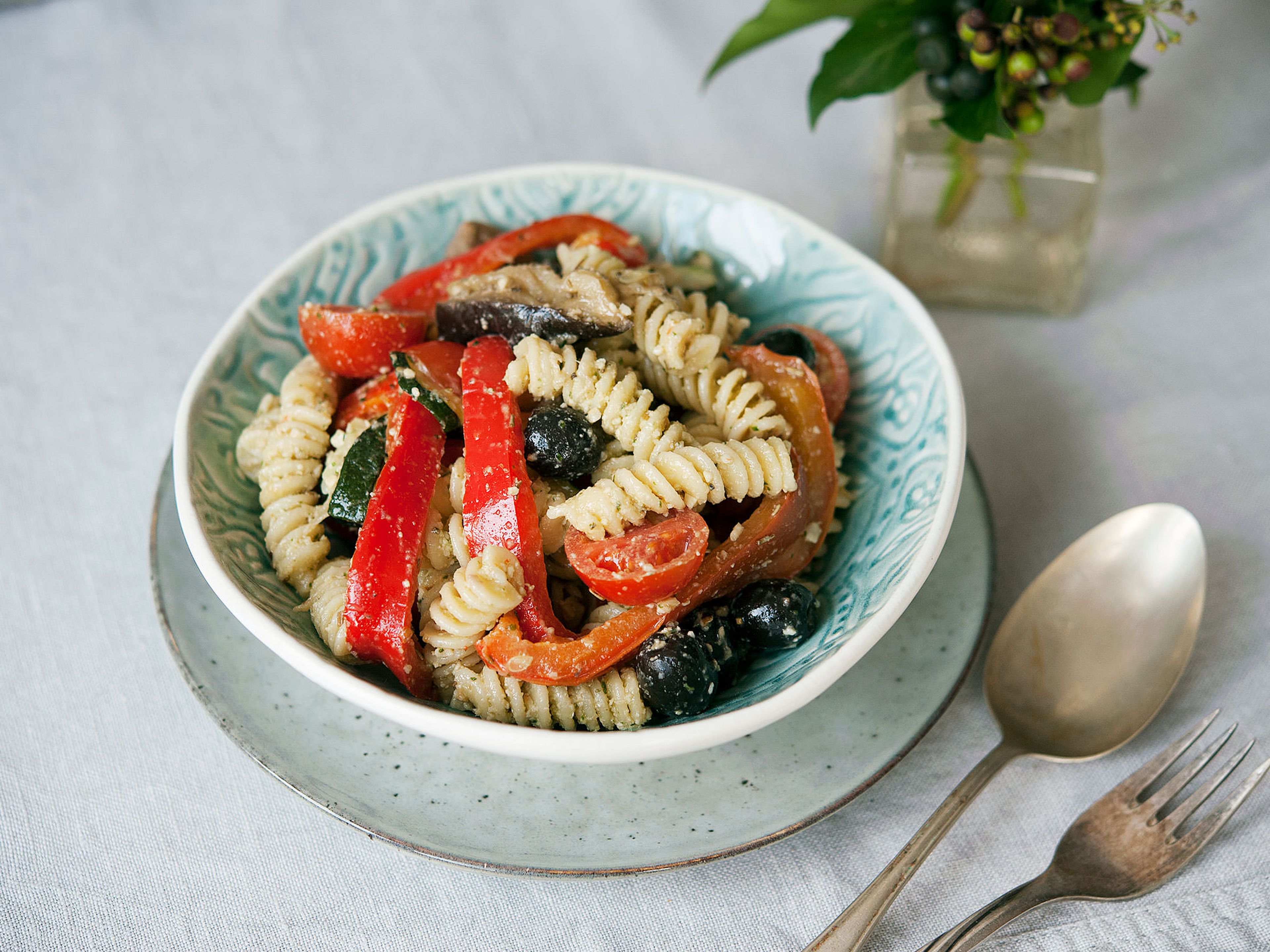 → Go to recipe
Italian-style pasta salad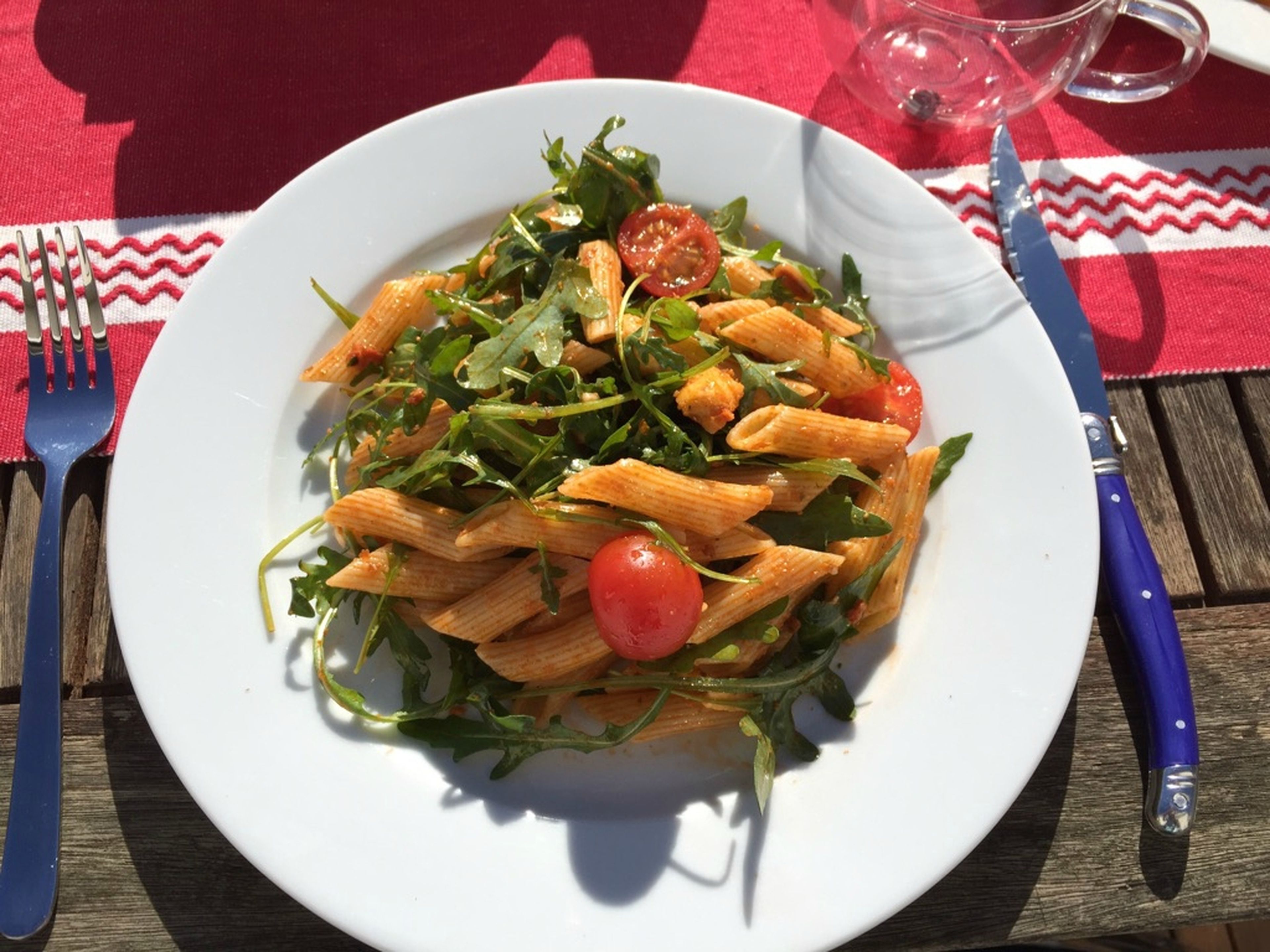 → Go to recipe
Greek pasta salad
Asian pasta salad recipes
For an Asian-inspired pasta salad, I think of glass noodles, mango, mint, Thai basil, peanuts, grated carrots, cucumber strips, and a light fish sauce and soy sauce (maybe even ginger?!) dressing.
Colorful Asian-inspired noodles
→ Go to recipe
Thai noodle and beef salad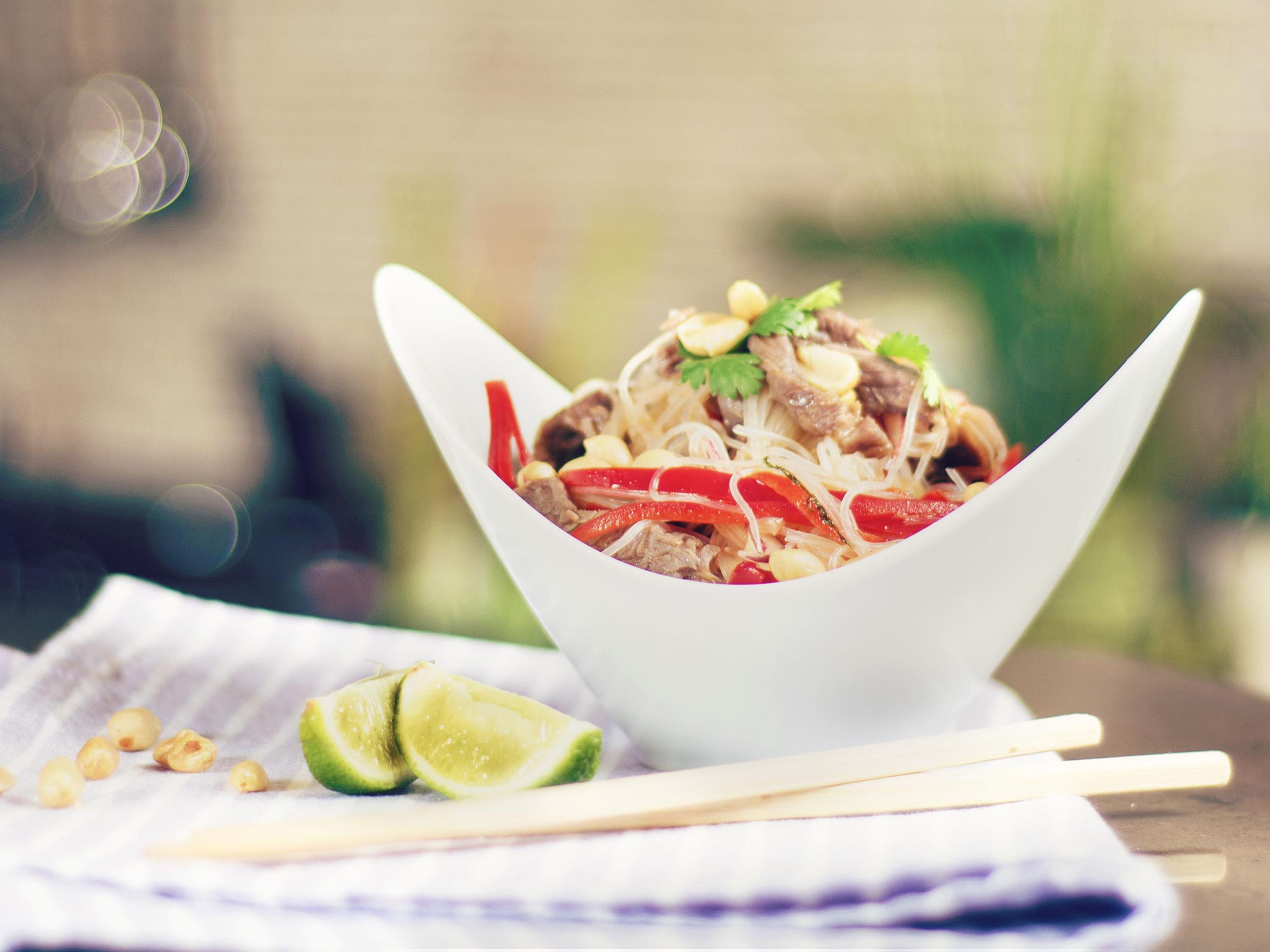 → Go to recipe
Vegan pasta salad recipes
The unsatisfactory answer to "How to Make Vegan Pasta Salad?" is probably this: Just drop cheese, meats, and mayonnaise—done! But it's not that easy. If you want to try my "recipe" from above, but you are vegan, then I suggest the following alternative: Drop the Parmesan cheese and prepare the bread as described above, adding 1 to 2 tablespoons of nutritional yeast for a more umami tate.
Modern pasta salad recipes
My favorite pasta? One I can eat cold for lunch the next day. This works especially well with oily pasta and satisfies just right on warm summer afternoons.
Spring pasta with peas and mint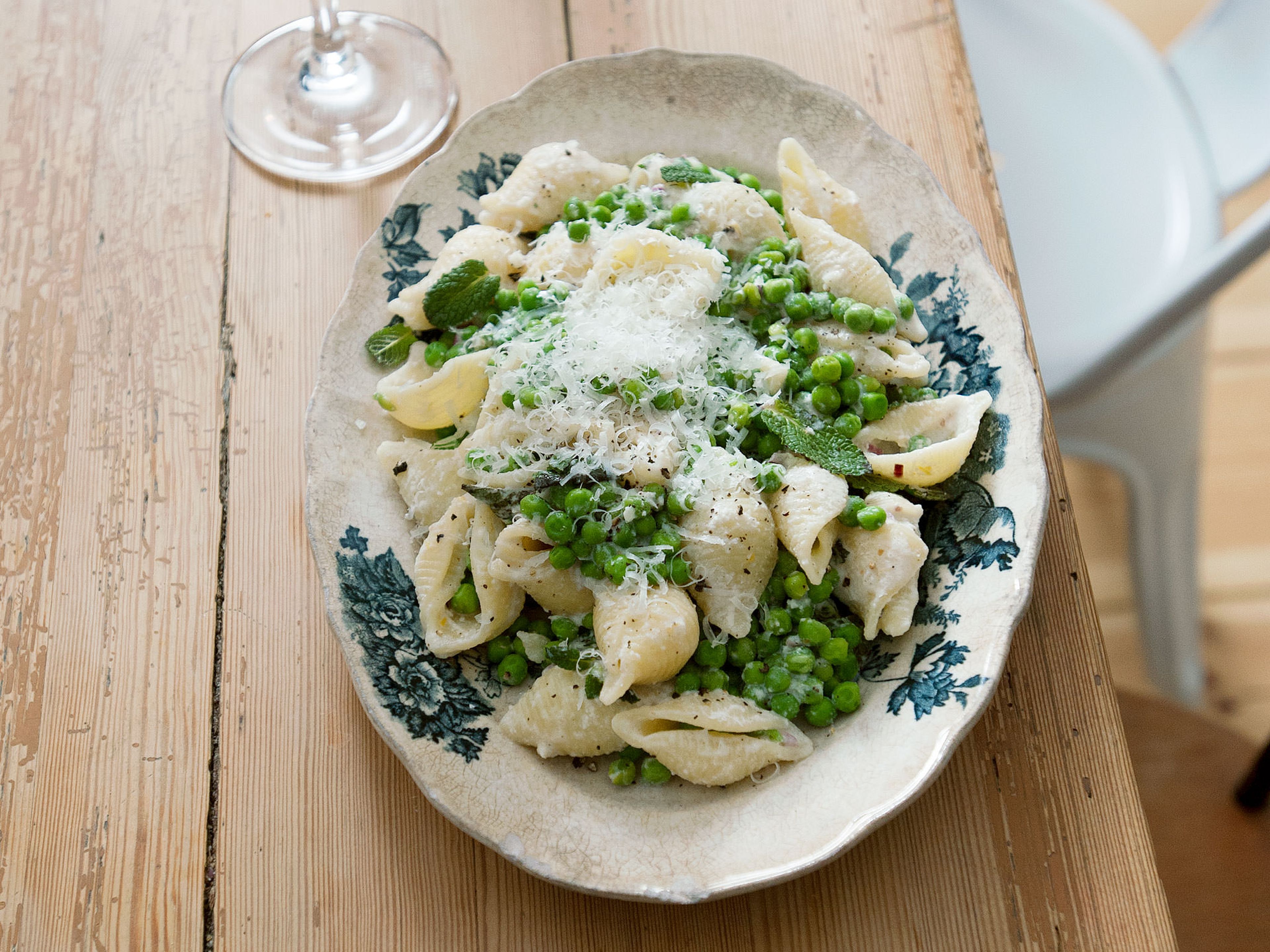 → Go to recipe
Pasta with burst cherry tomatoes and mozzarella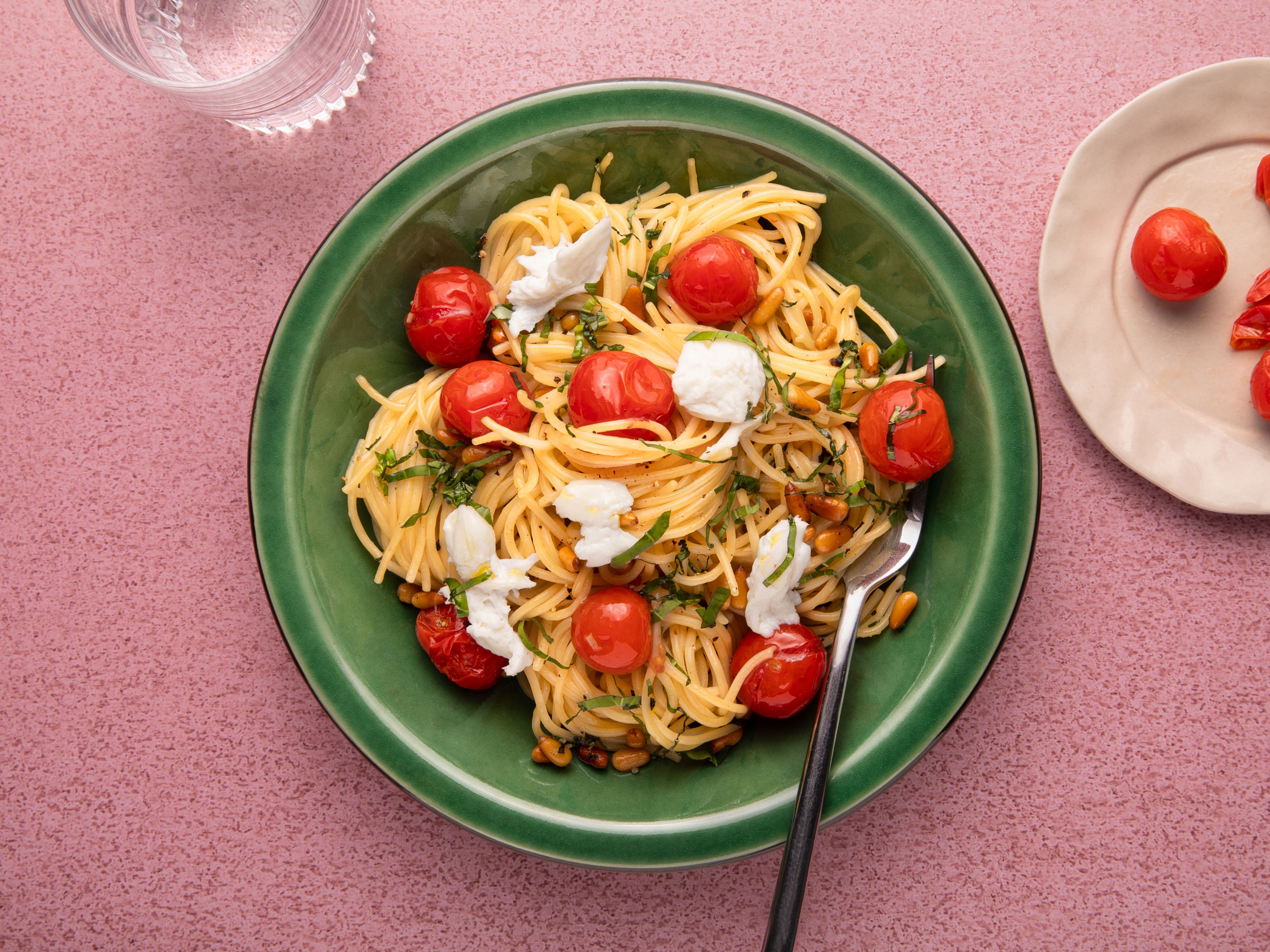 → Go to recipe
Pasta with spinach pesto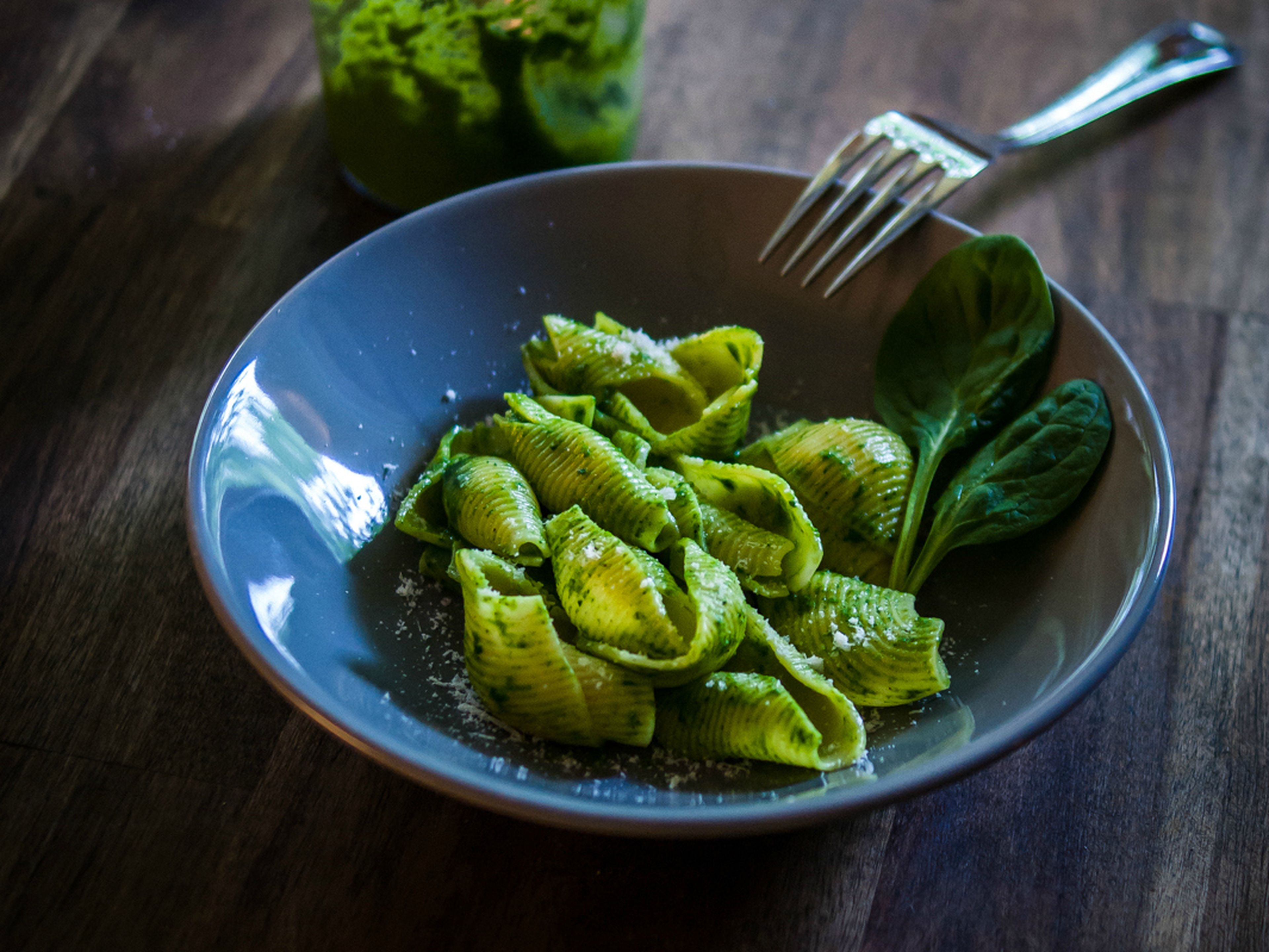 → Go to recipe
Sun-dried tomato and arugula pasta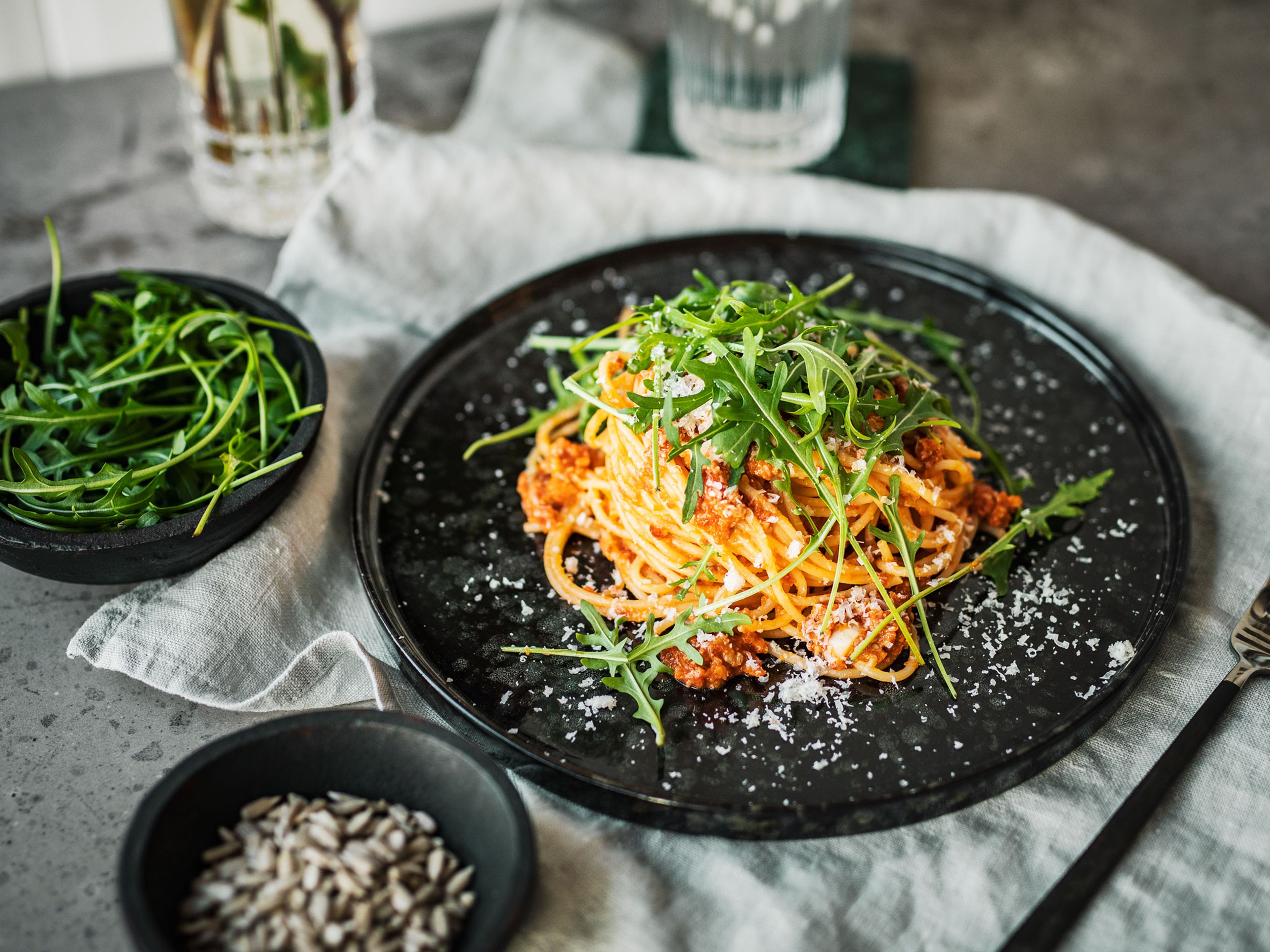 → Go to recipe
Published on June 14, 2019
More delicious ideas for you