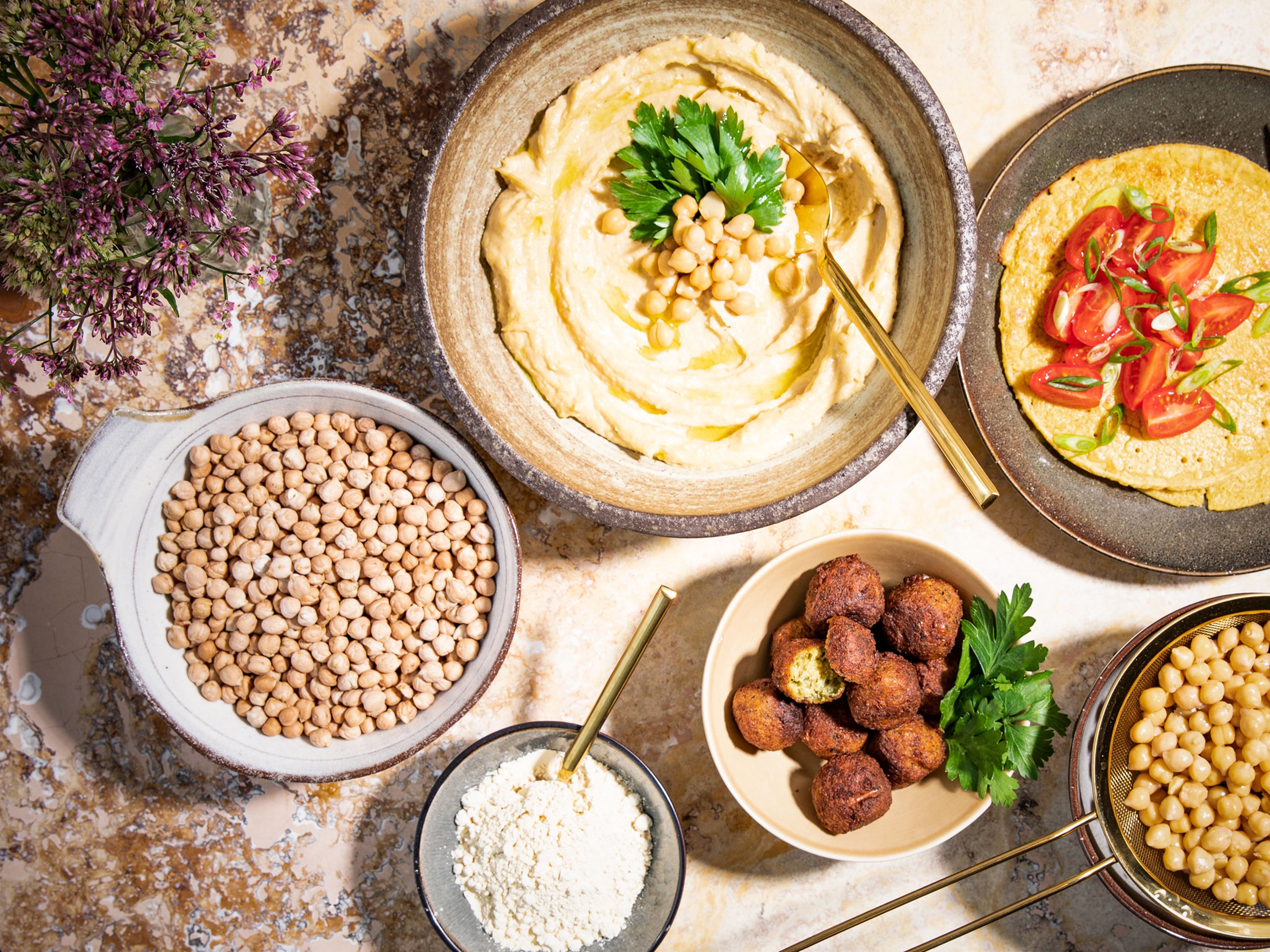 Cooking with Chickpeas
Tips on using the versatile legume in all its forms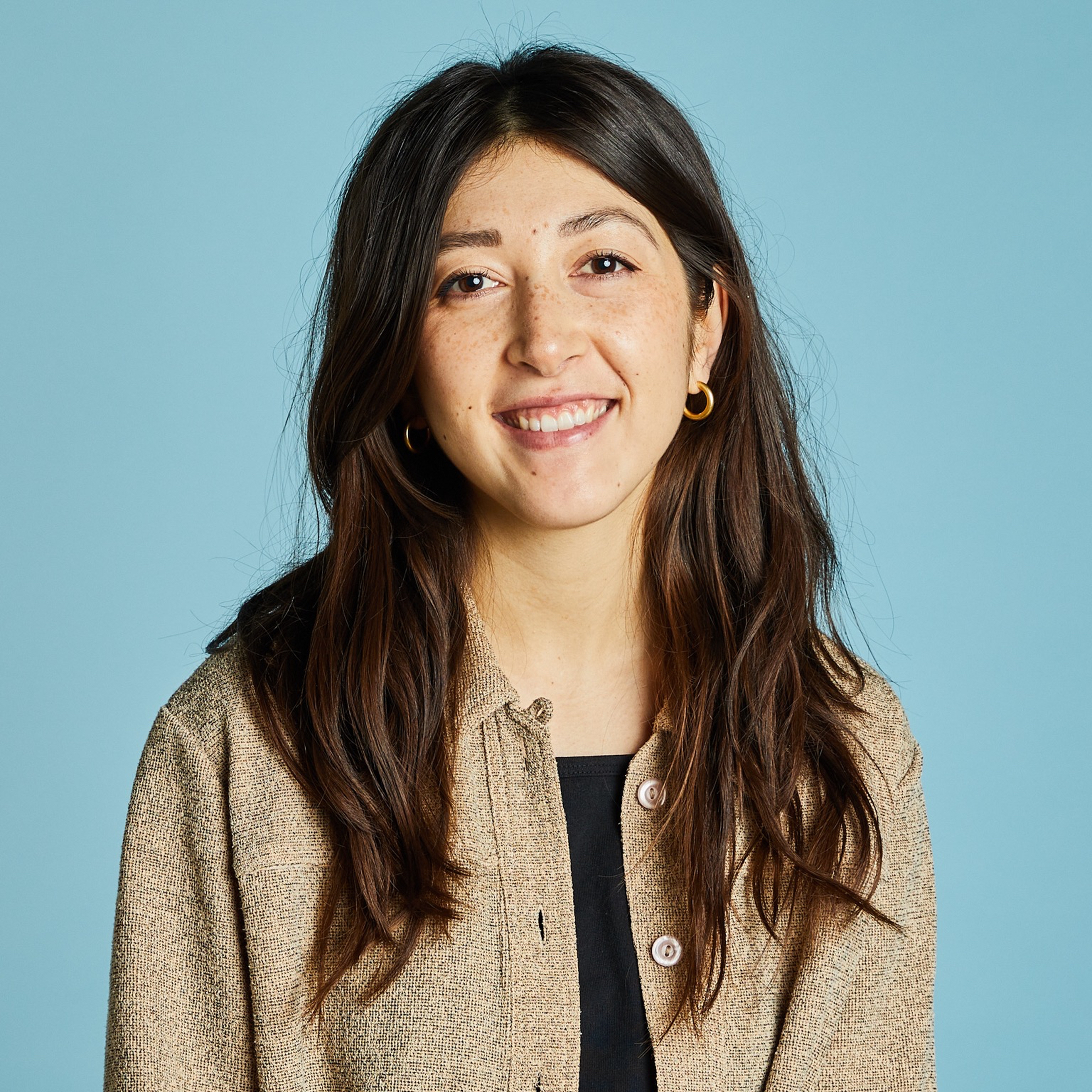 Chickpea, garbanzo, gram, or ceci—whatever you call it, there's no arguing that these little legumes are incredibly adaptable and delicious. Most popular in Indian, Pakistani, and Middle Eastern cuisines where they make appearances in savory chana masala (chickpea 'stew' with onion, coriander, garlic, chili, ginger, and garam masala), crisp pakora (chickpea battered vegetables, cheeses, or meats served as a snack on the Indian subcontinent), smooth hummus (cooked and ground chickpea paste with tahini), and fried falafel (ground chickpeas flavored herbs and spices, shaped, and fried)—these dishes merely scratch the surface of what you can do with chickpeas.
What are chickpeas?
Chickpeas are a type of legume or, more technically, a pulse—the term for the edible seed of a plant in the Fabaceae family, which also includes peas, lentils, soybeans, and peanuts—and are thought to be one of the earliest cultivated legumes in the world. Sprouting from soft purple or white flowers, the chickpea itself is wrapped in a delicate green shell that turns brown before being harvested.
While many of us are most familiar with rather large, beige chickpeas, wrapped in a translucent skin, there are actually two main varieties. Kabuli chickpeas are the larger of the two and beige throughout, whereas desi are darker, smaller chickpeas with yellow interiors. You might also see black or green chickpeas in the supermarket, so what's the deal with those?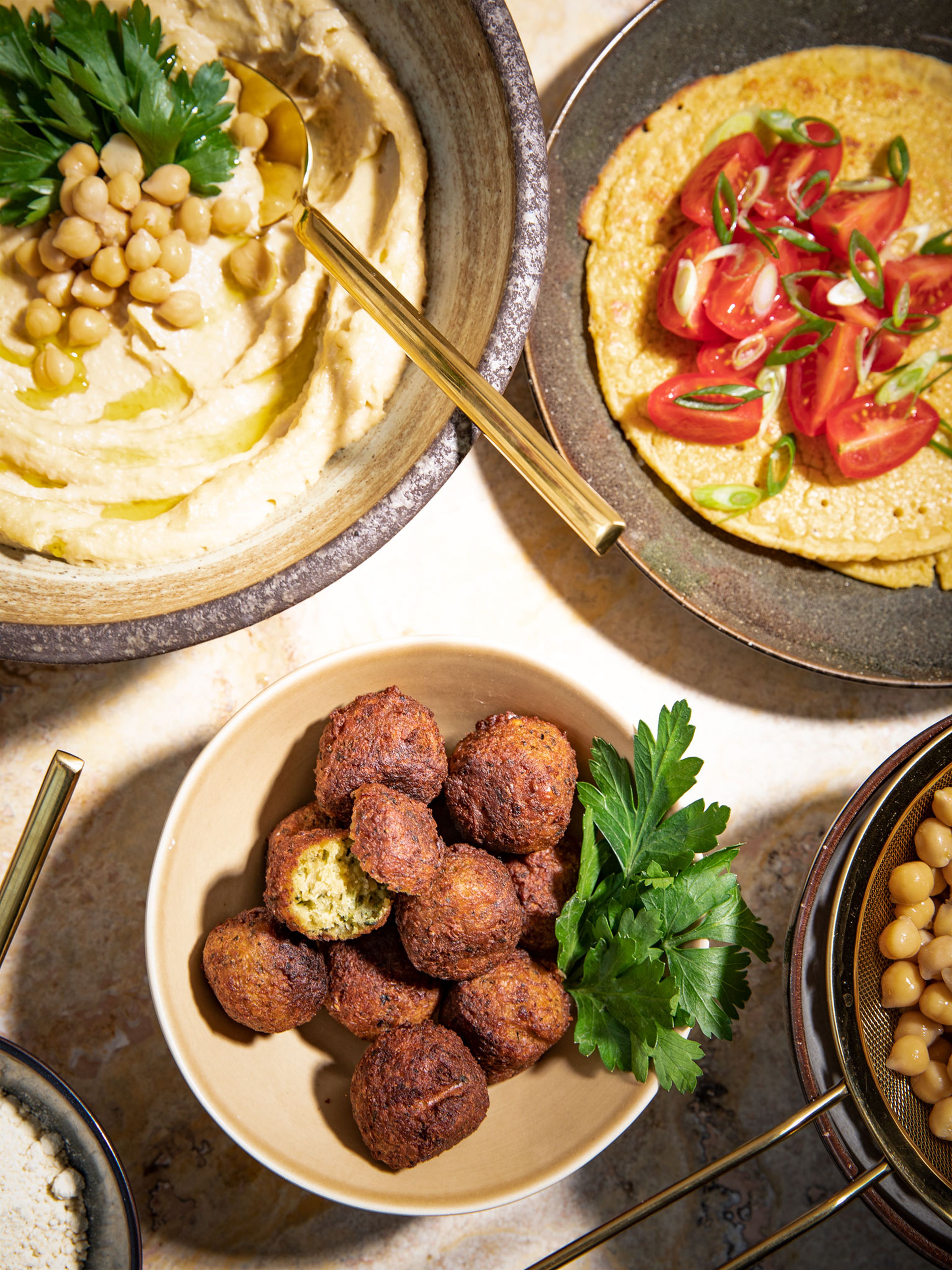 Black chickpeas are rare, as they only grow in parts of India and the Apulia region of Italy. The black chickpeas grown in India are known as kala chana, and are smaller than kabuli chickpeas, whereas the Italian black chickpeas are called ceci neri and are large and very dark. They're said to have a slightly nuttier flavor than the average kabuli or desi chickpea, but can be prepared in the exact same ways, just with a more striking visual effect.
Green chickpeas are actually young, fresh chickpeas that picked from the vine before they brown. While they're not so common, you can sometimes source them blanched and flash frozen.
Are chickpeas good for you?
Chickpeas are dense with nutrients like protein, fiber, folate, and iron. They make a great substitute for meats because of their high protein content. Due to processing, canned chickpeas have about half the nutritional value as dried and traditionally cooked chickpeas, so choosing to prepare them from scratch is always the more nutritious option, especially as you can control the level of salt added. Find more reasons to choose dried beans here.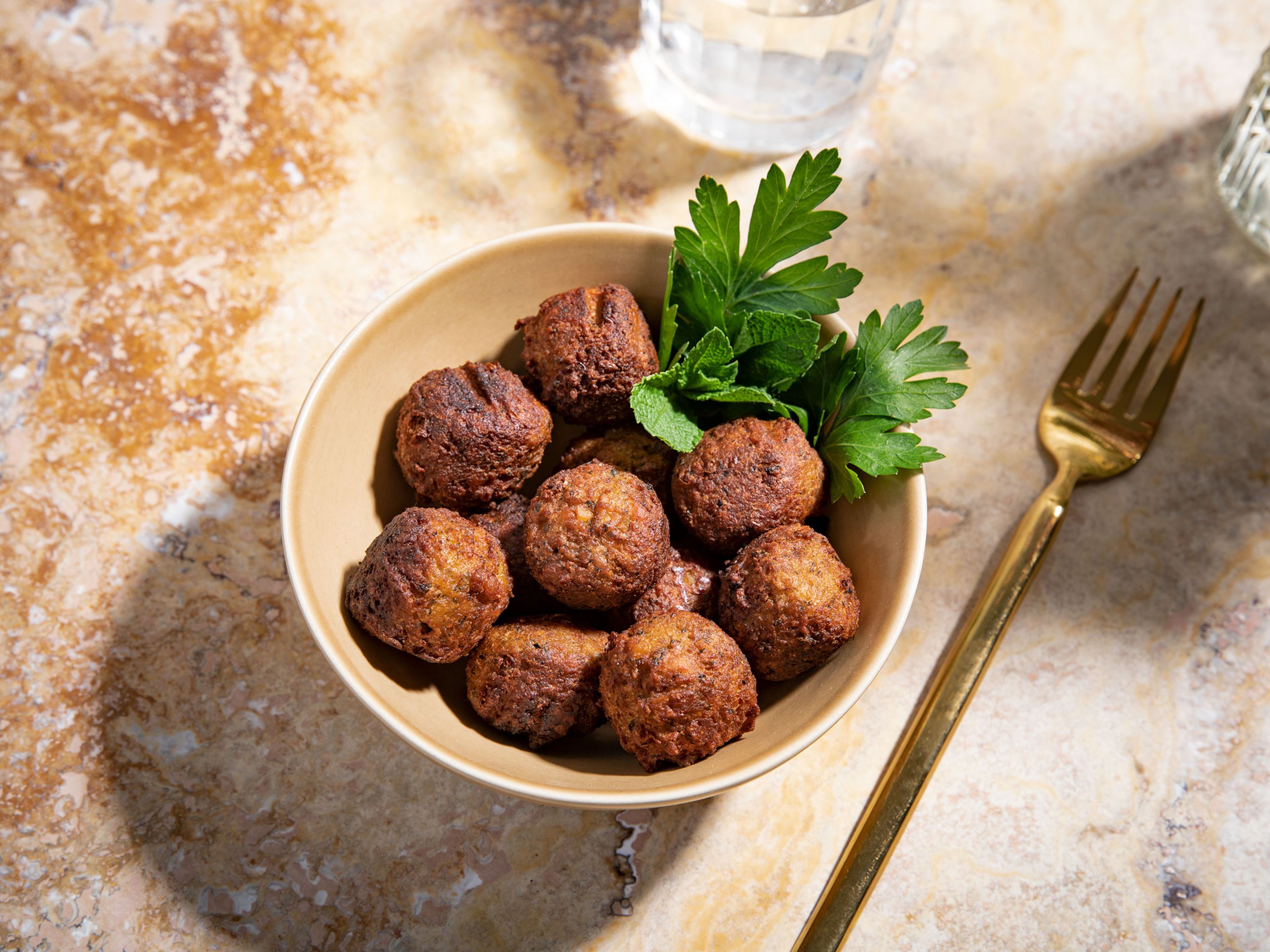 Dried chickpeas vs. canned chickpeas
Struggling to decide whether to take time to soak dried chickpeas over the convenience of popping open a can? You don't have to! There's both room and reason for stocking both chickpea products in your pantry.
Prepping dried chickpeas
If the thought of having to remember to soak your chickpeas the night before you want to cook with them makes you anxious, don't let it. Canned chickpeas can often err on the tougher, blander side, so while it might seem like a pain, the foresight of just a couple of minutes of evening prep will help yield the smoothest hummus, tender stewed chickpeas, and tasty homemade falafel.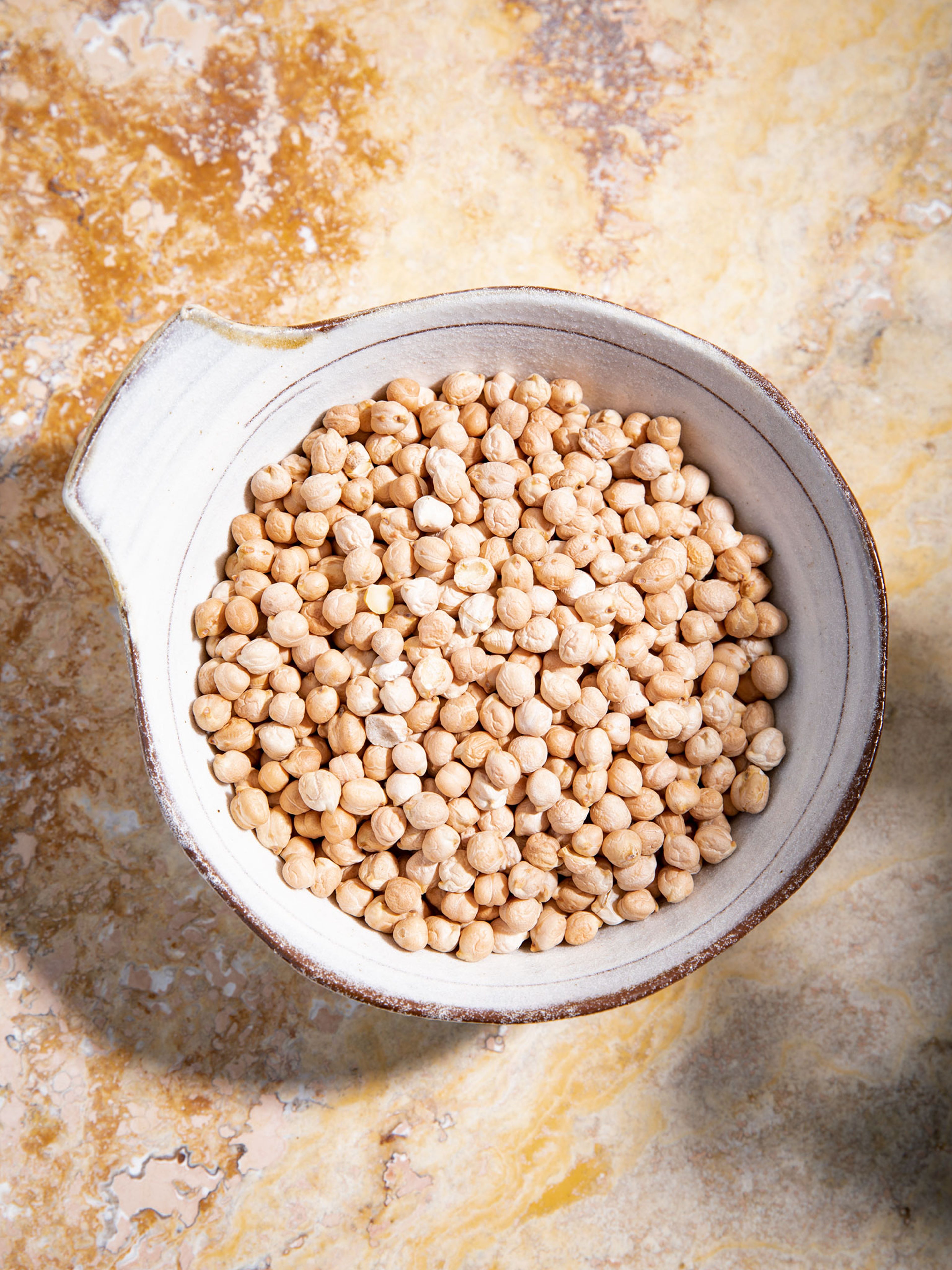 Tip: When buying dried chickpeas, double check the package or bulk bin to make sure the beans are whole, unblemished, and completely dry.
How to soak, cook, and store chickpeas
Step 1: Soak your dried chickpeas in a large bowl of cold water. The water should be at least 2 in. (5 cm) above the chickpeas. Some people add a little baking soda to counteract hard water and help tenderize the beans. It's also thought to reduce gas. Place a clean kitchen towel over the bowl and leave to soak for 8 hours, or overnight.
Step 2: Strain the chickpeas and rinse gently, then transfer to a pot with a lot of salted water. You can also infuse the chickpeas with more flavor by boiling them with spices or herbs like bay leaves, cumin seeds, black peppercorns, garlic cloves, or turmeric.
Step 3: Bring to a boil, then reduce and let simmer for approx. 60 – 90 min. or until they reach the desired tenderness! Let cool completely before storing.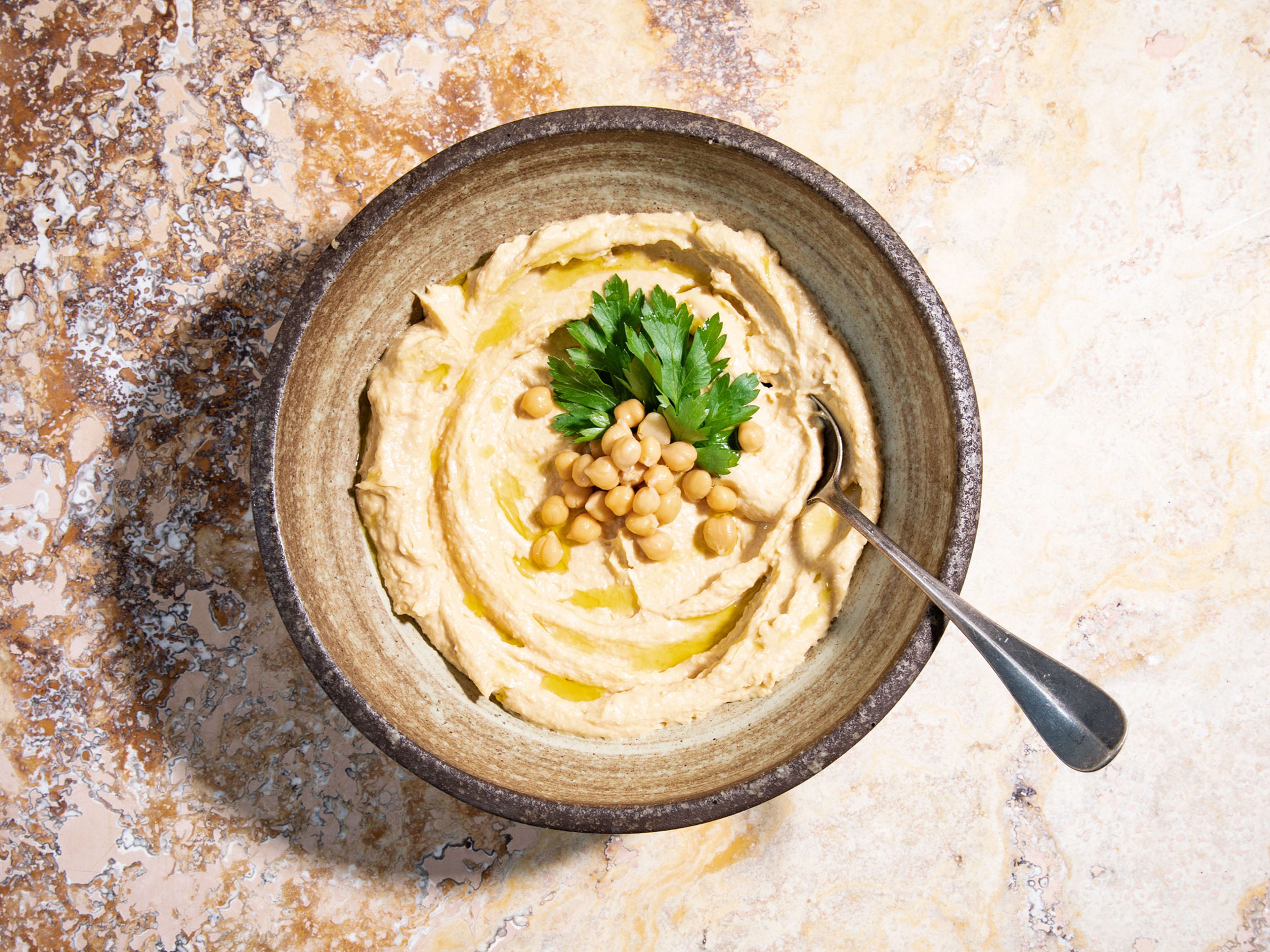 Step 4: If you'll use them within a few days, they can be stored in an airtight container in the fridge. Alternatively, if you're a fan of batch cooking and want to save them for future use, you can freeze them by first gently patting them dry with paper towels and transferring them to a resealable freezer bag. Make sure to only fill the bag with as many chickpeas as it can handle in a flat, single layer, as this keeps them separate and makes it easier for you to portion them out for use later.
Chickpea flour
Another great use for dried chickpeas is to make a new ingredient, chickpea flour. Often used in the Italian farinata, French socca, or Indian dosa, it tastes strongly of chickpeas and has serious binding power. Of course you can buy the flour in most supermarkets but, with the right tools, making it from scratch is simple.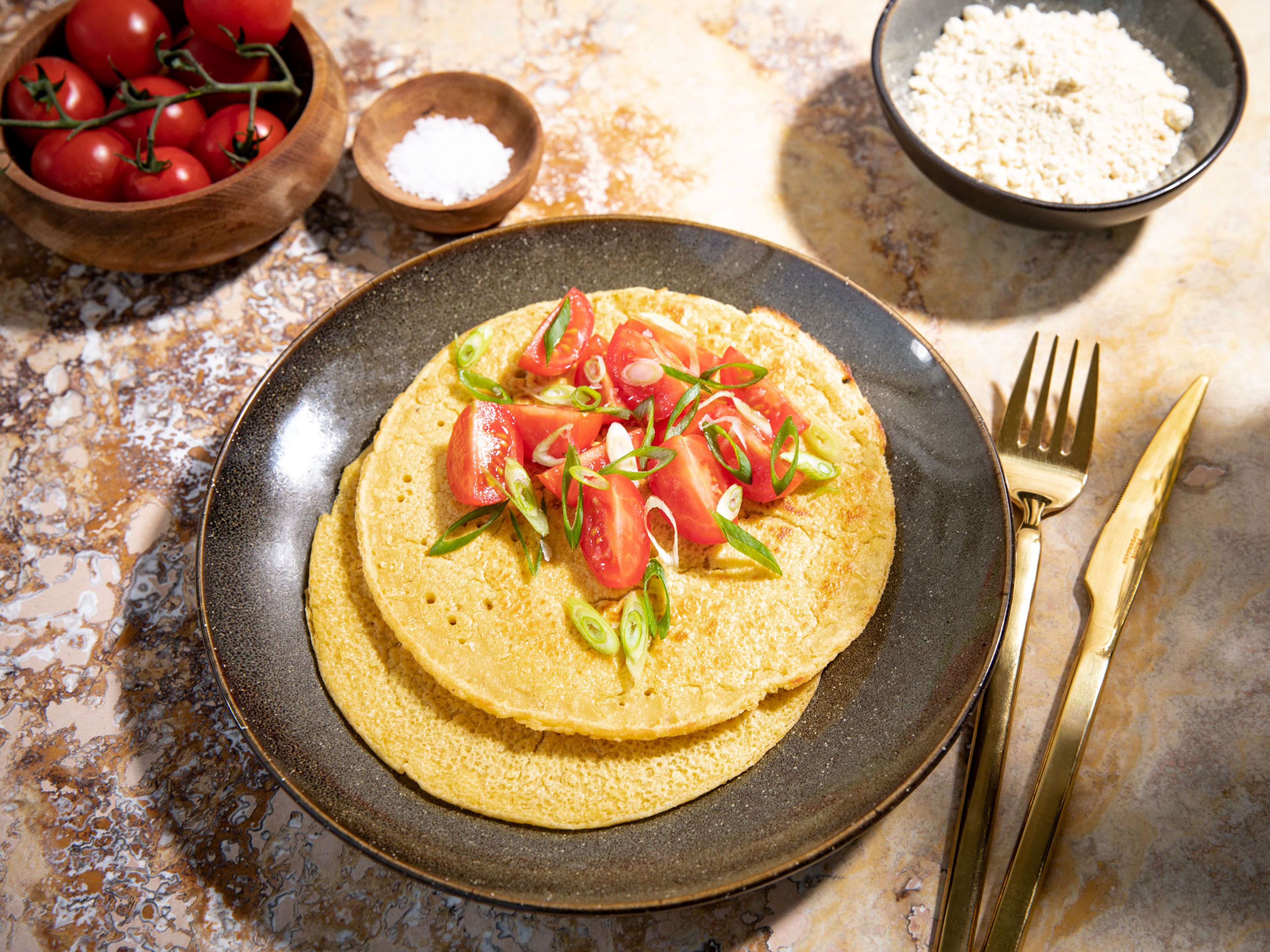 Homemade chickpea flour: Add dried chickpeas to a food processor and process to form a floury powder. Sift the mixture in a fine sieve set over a bowl. If you have a spice or coffee grinder, process the flour once more into a super fine texture and sift again. Store in an airtight container as you would any other flour.
Prepping canned chickpeas
A can of chickpeas can almost always be found in my kitchen, as they make a quick and hearty addition to various weeknight salads and curries. They're also easy to fry up with lots of spices for a savory snack or topping for soups and toasts. Because they're precooked, prepping them is as easy as popping open the lid, draining (more on that to come), and rinsing them.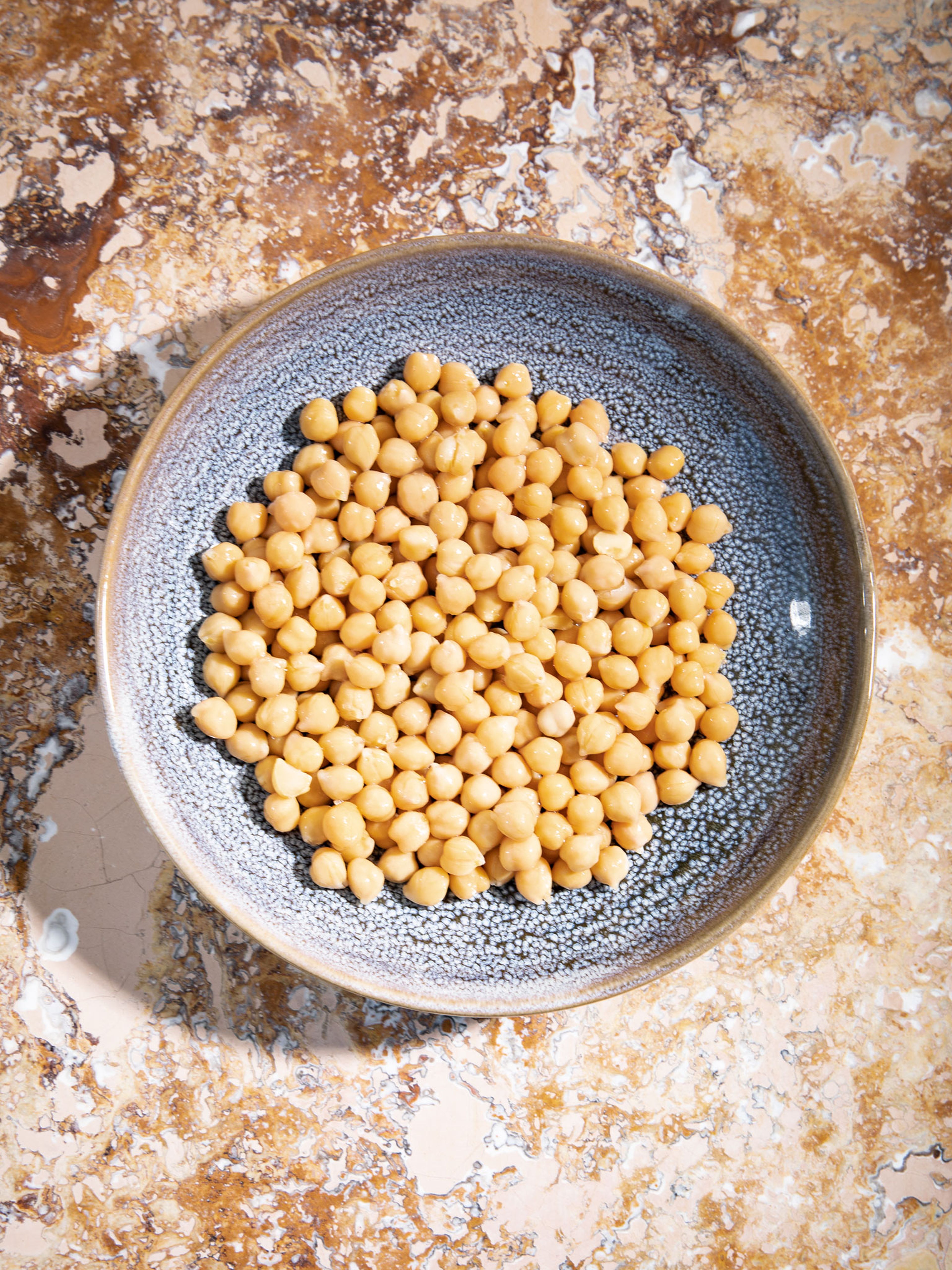 Tip: Whatever dish they're destined for, keep in mind that canned chickpeas are already salted and that they do not stand up well to long cooking times.
Aquafaba
A recent discovery (said to have been made in 2014) that's found its way to into many dessert and cocktail recipes, especially vegan ones, is aquafaba. It's the viscous liquid from a can of chickpeas (or other beans) and it's most commonly used as a replacement for egg whites.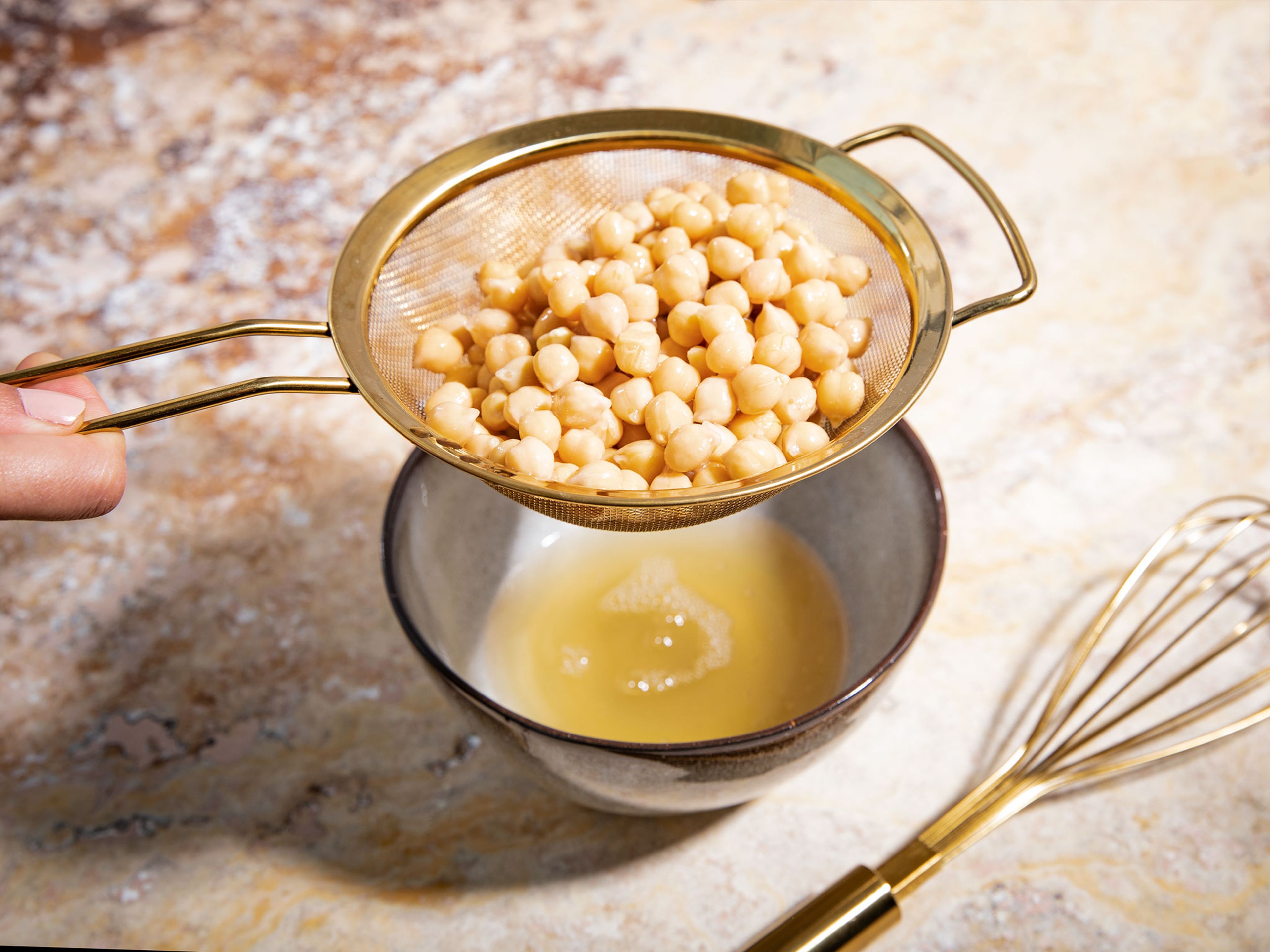 It can be whipped up for simple aquafaba meringues or mousses, folded into batters for light cakes, added to brownie batters for moisture, or used as a foam for cocktails. Try it for yourself and we'll bet you'll never drain a can of chickpeas the same way again.
Vegan chocolate mousse with aquafaba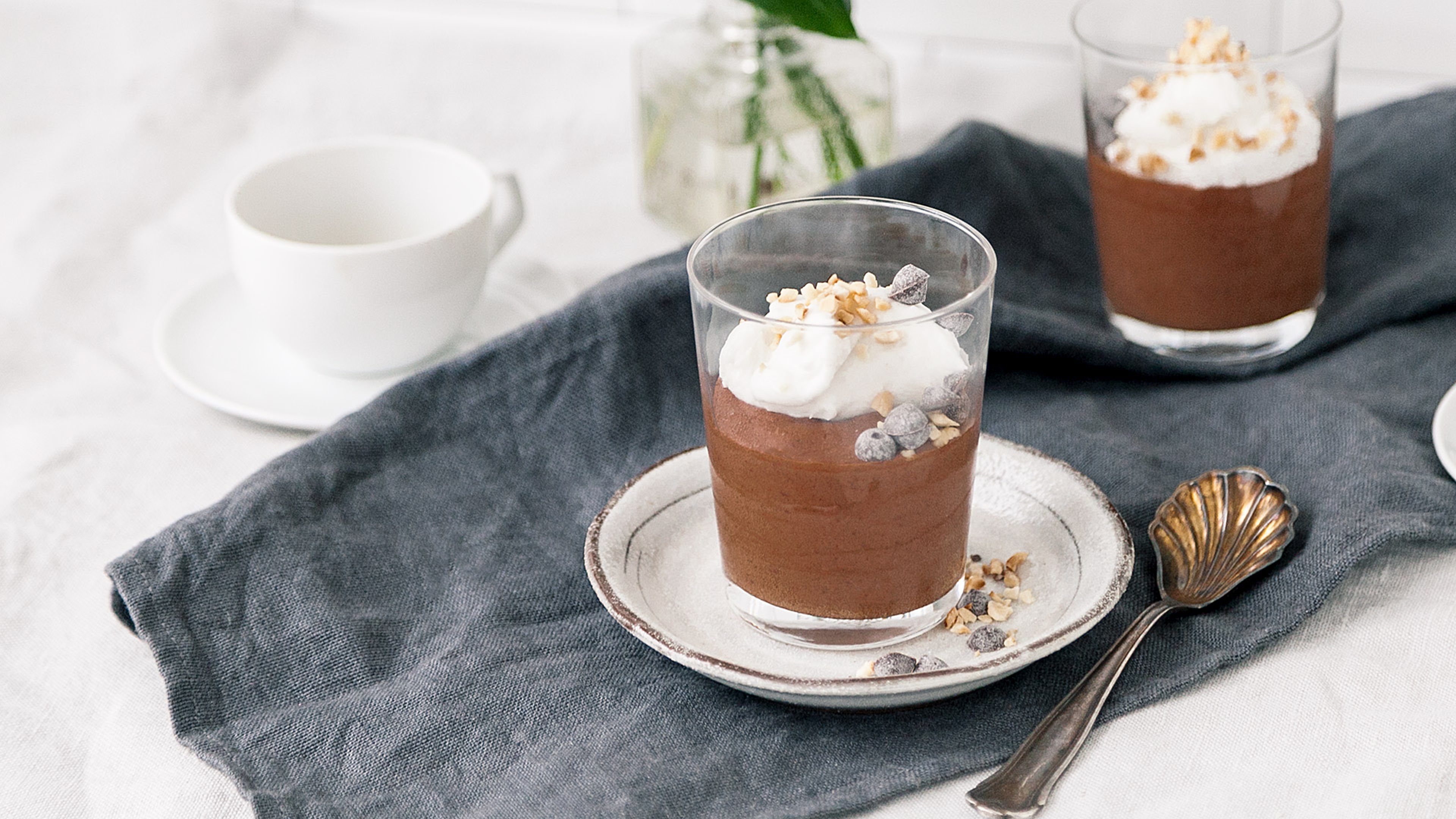 → Go to recipe
Get cooking with these chickpea recipes
No matter which way you work with chickpeas, the outcome is certain to be delicious. The mild flavor and creamy texture of chickpeas opens up so many for flavorful and satisfying dishes. These are some of our favorite ways to use chickpeas.
In hummus and dips
Homemade hummus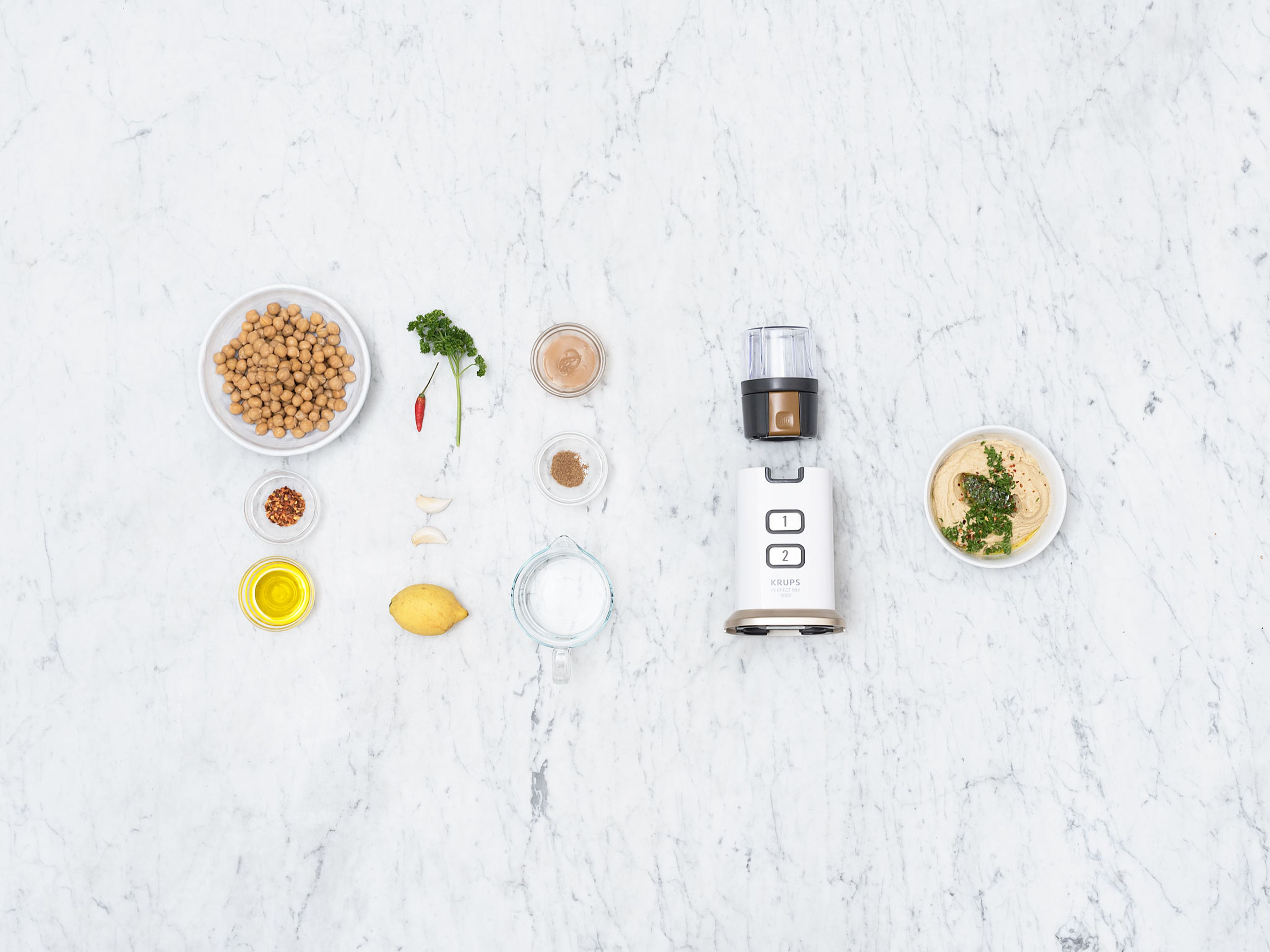 → Go to recipe
Carrot hummus with pita bread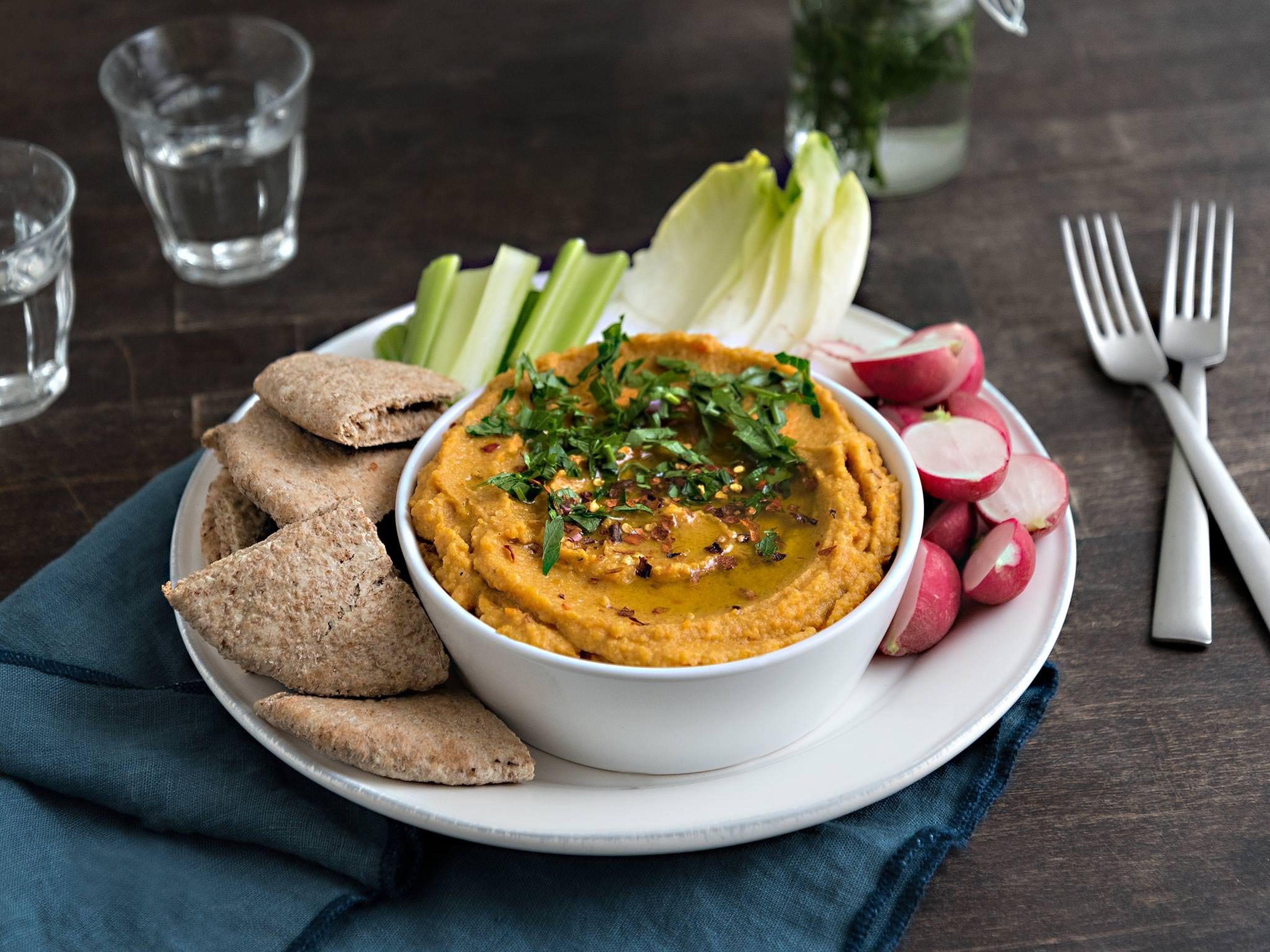 → Go to recipe
Chickpea-yogurt dip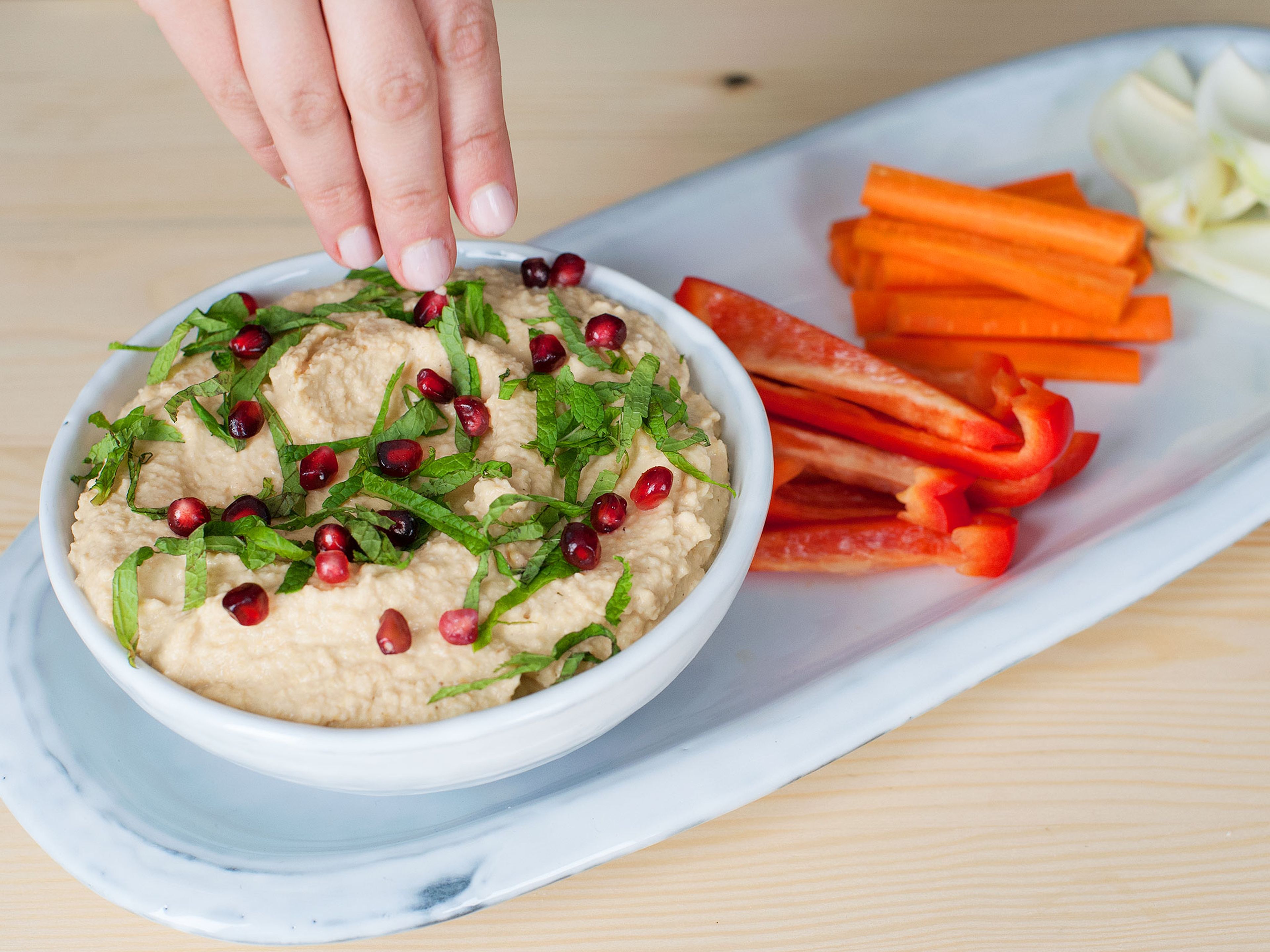 → Go to recipe
Tossed into soups or stews
Moroccan-inspired chickpea stew
→ Go to recipe
Hot chickpea soup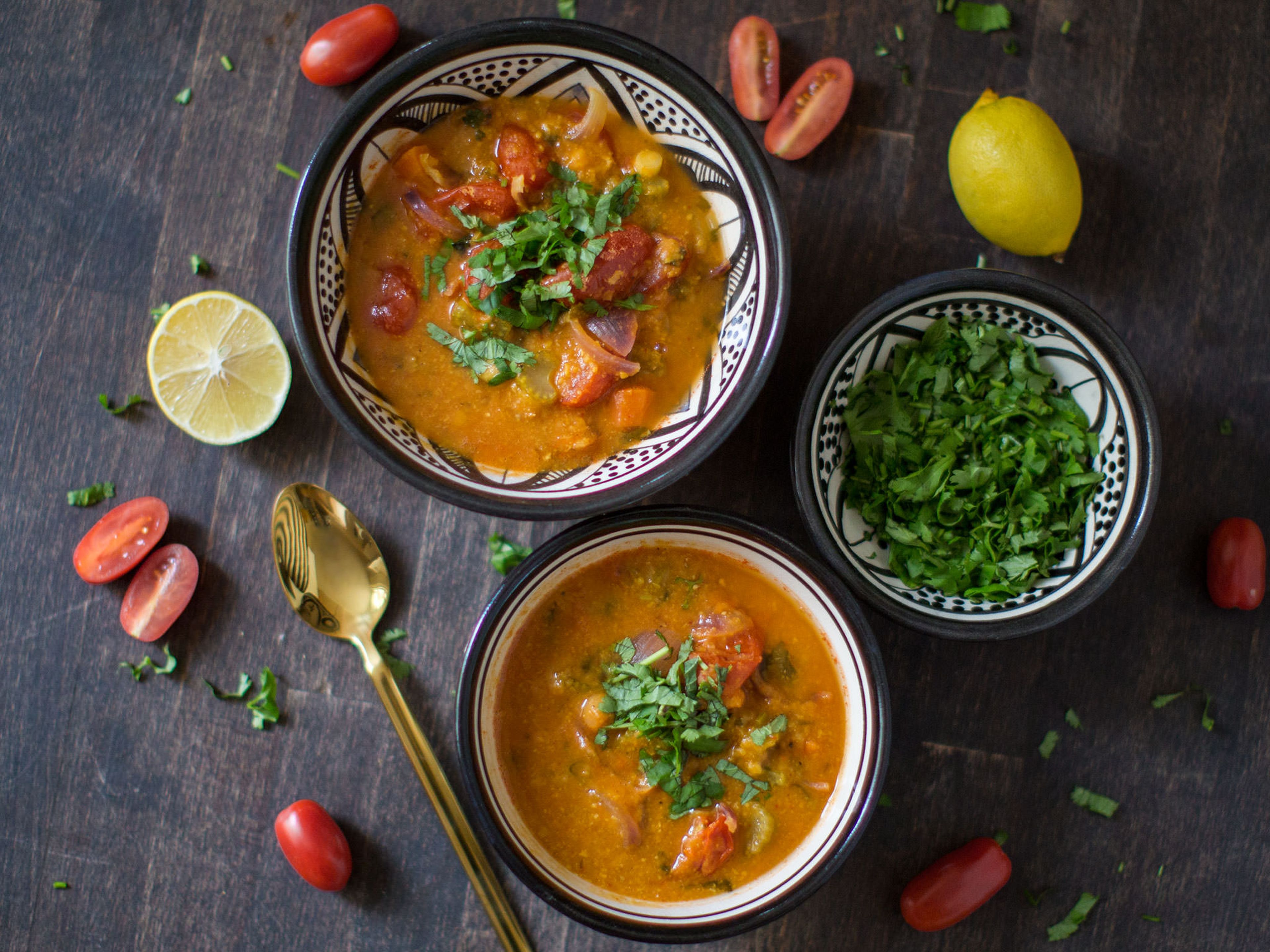 → Go to recipe
Fried or baked
Green pea falafel with lemon couscous and minty yogurt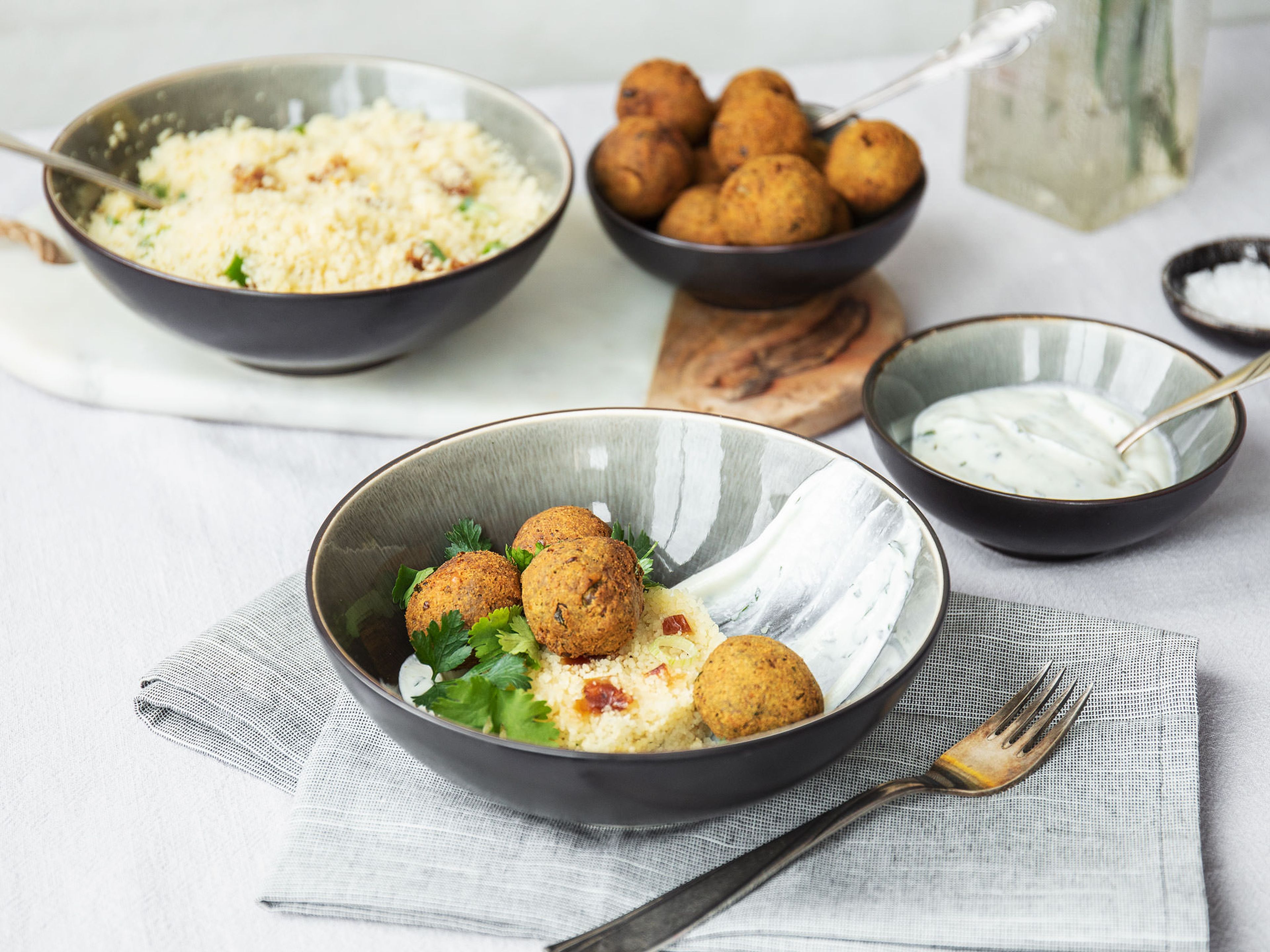 → Go to recipe
Spicy chickpea burger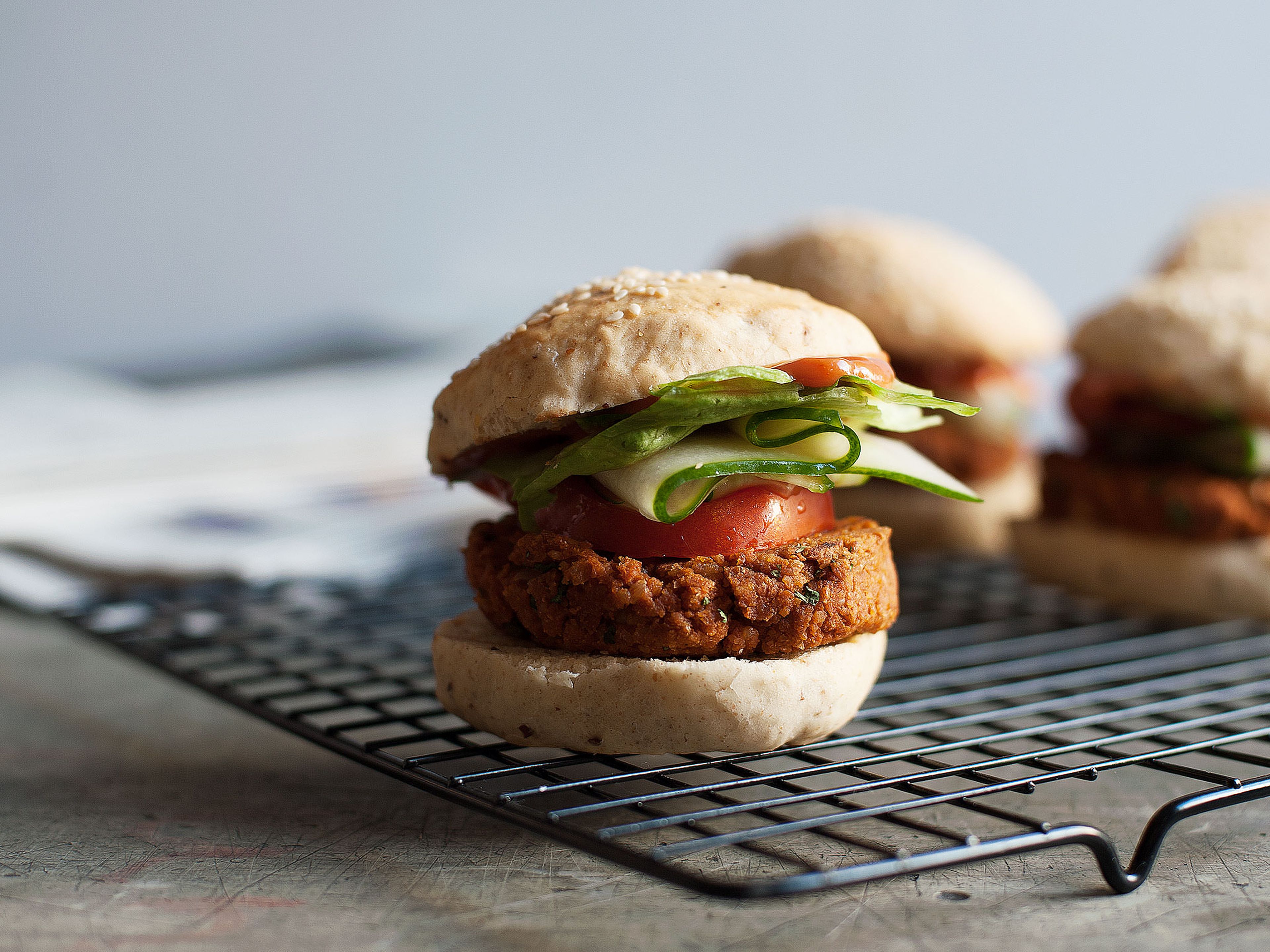 → Go to recipe
As a crisp salad topper
Kale salad with spicy chickpeas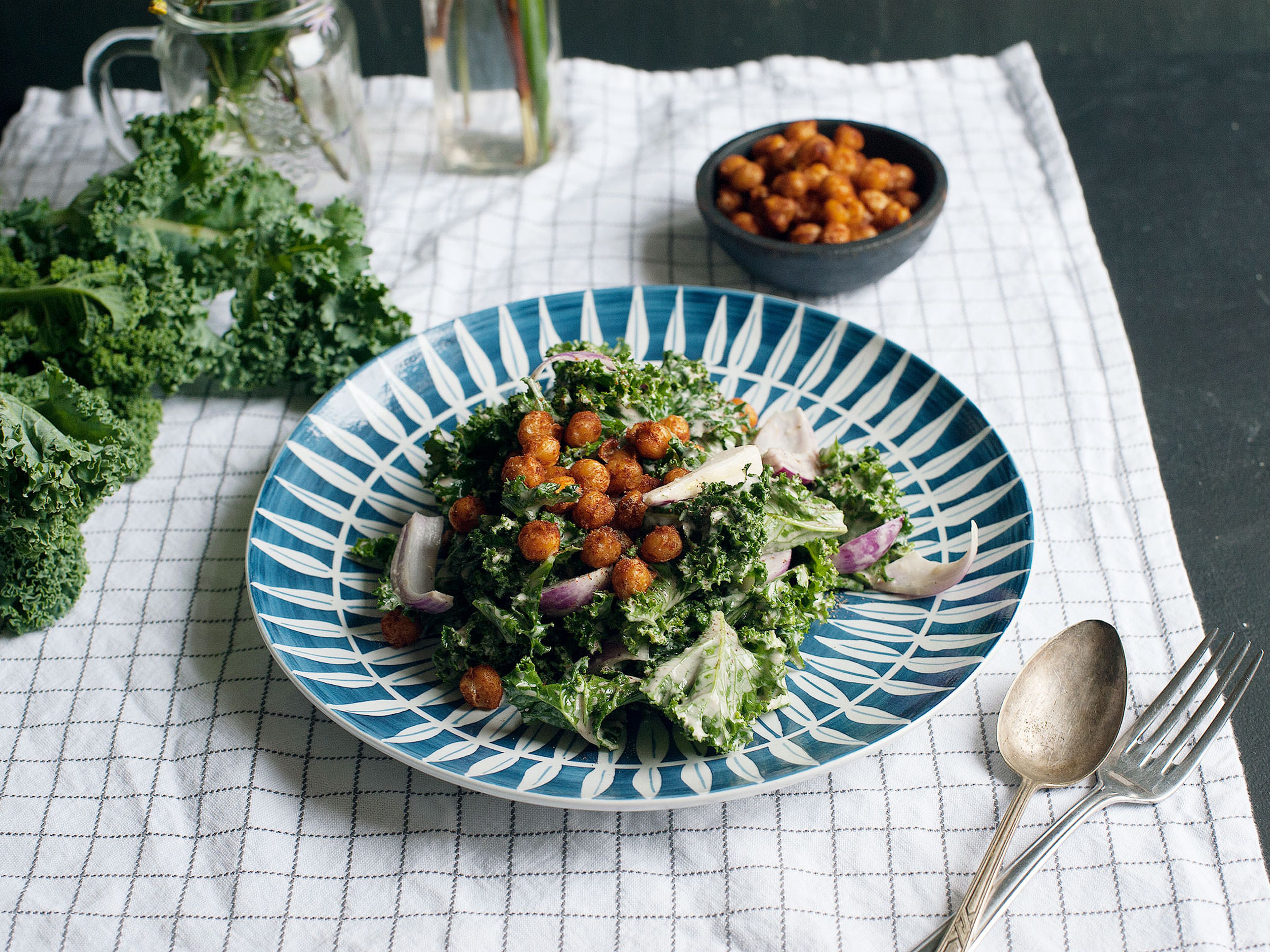 → Go to recipe
Published on October 6, 2018
More delicious ideas for you