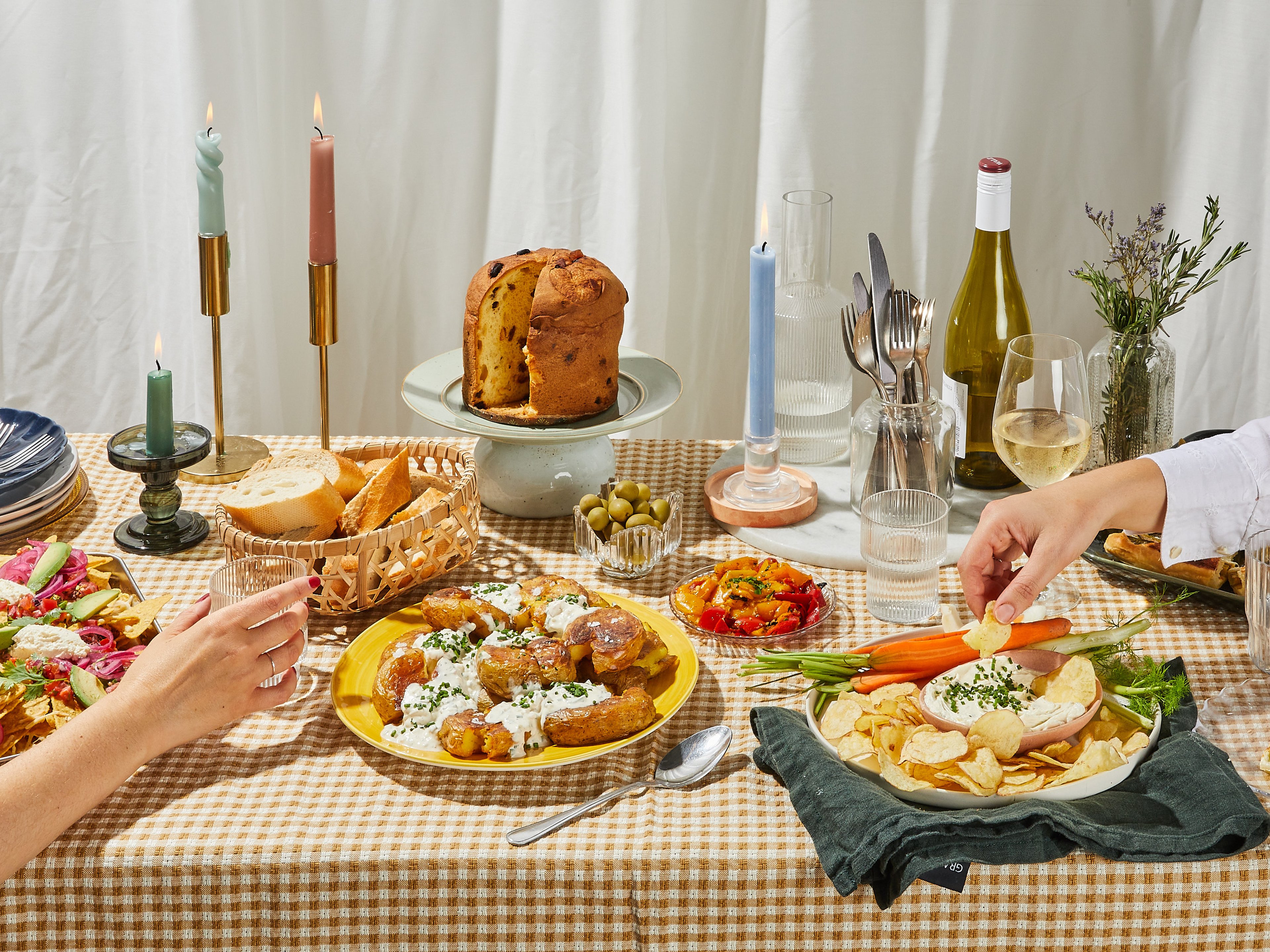 20+ Easy Finger Foods That Beat a Sit-Down Dinner
Recipes and tricks for more relaxed December eating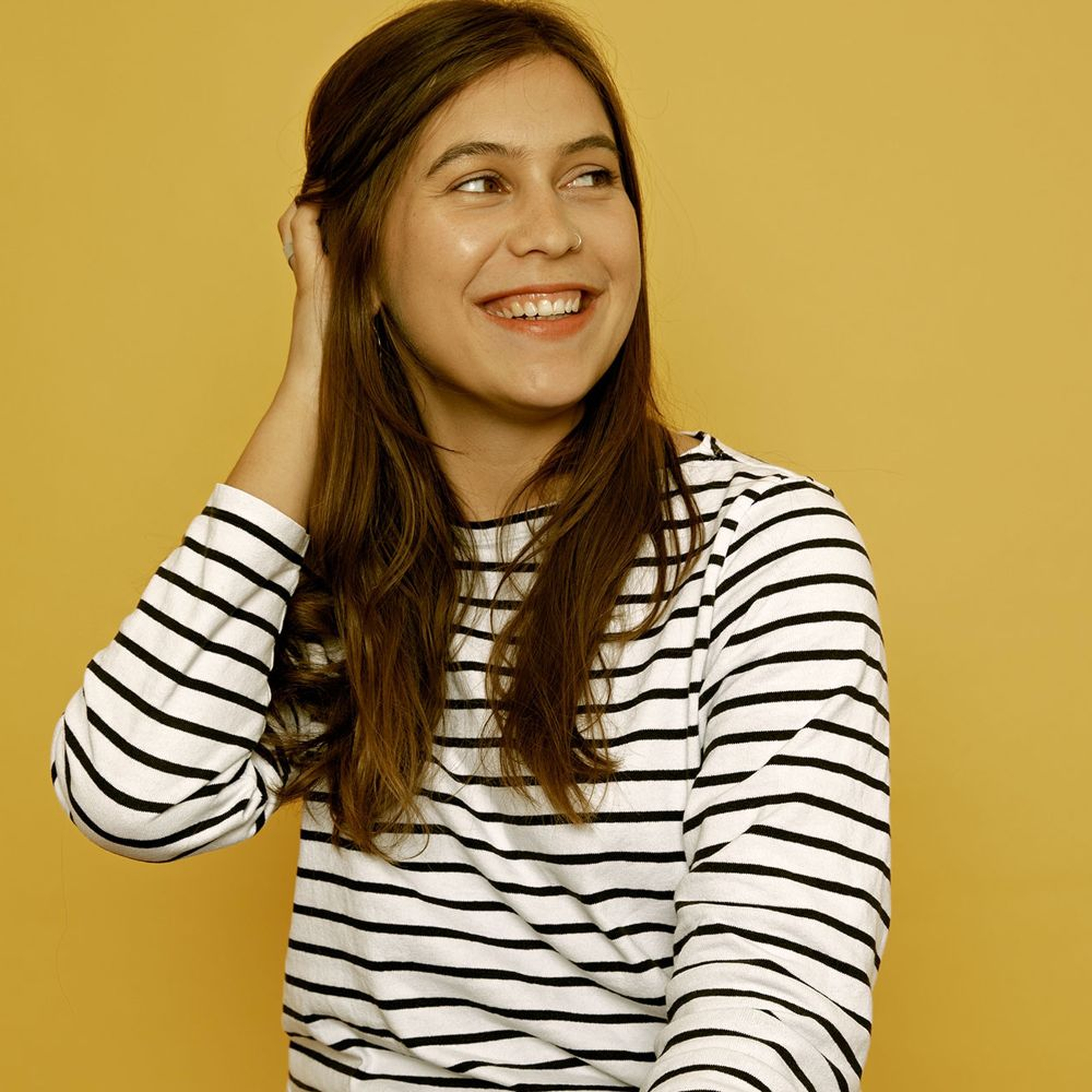 This December at Kitchen Stories is all about feel-good festive food! No matter what you're celebrating or with whom, our December recipes have something for every one and for every occasion. Best of all, they're fun and unfussy, so you can focus on winding down for the year. Stay tuned throughout the month by bookmarking this article, where we'll collect all our recipes and articles. Don't forget to follow us on Instagram for even more. Happy December!
One dark day last Betwixtmas, while a joint of Christmas ham haunted the fridge and leftover pavlova was eaten dutifully for breakfast, we turned to loaded nachos for dinner. Crowned with zesty pink onions, a restrained amount of crispy cheese, fresh salsa, and no cutlery, it was the complete antithesis of rich December fare; which made it exactly the gear-change we needed.
Serve-yourself finger food can replace an entire sit-down dinner. I'm not just saying this because I'm a perennial grazer, or because I can be found in the kitchen or lurking by the snack table at any event, without fail. It's the kind of food that's much less stressful to prepare, because it's much more about the eating than the cooking; you're not beholden to strict serving times, nor making everything from scratch, nor any notions of impressive fine-dine-y cooking. Plus, having variety on the table means you can cater to all sorts of eaters more easily.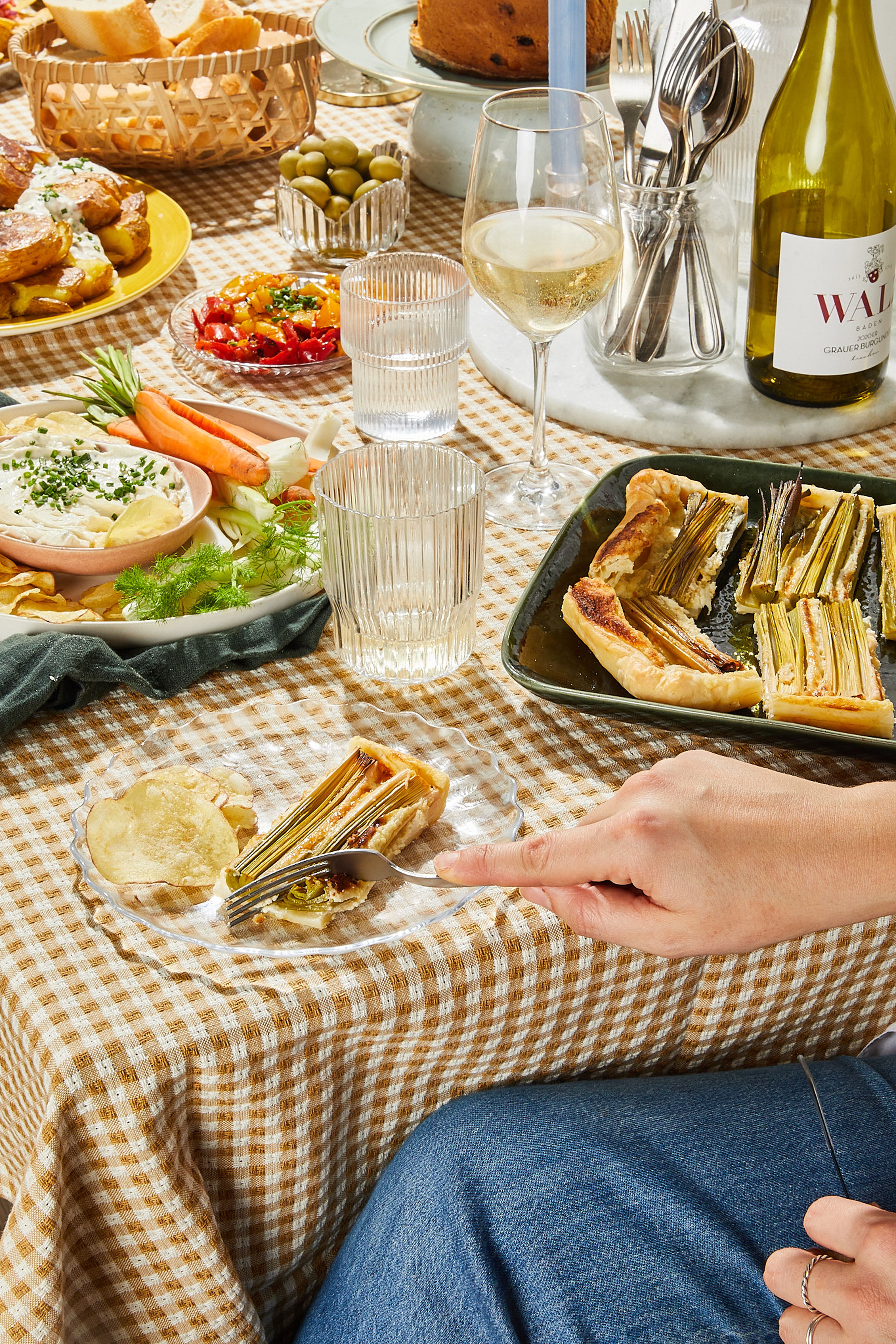 If you're feeding a small gathering this year, or even just your own household, it all checks out. An easy finger-food spread is a fun change of pace; so swap your usual sit down dinner for bites of snackage and no-fuss levity. Here's the simple way to do it:
The easy formula for a low-effort buffet
Go for shortcuts
Few things are more inviting at a buffet than a dip surrounded by multicolor crudites (very useful when entertaining gluten-free guests) and crackers. There are a host of delicious dips you can make from scratch, but equally, to save time and focus on the larger home-cooked dishes, you can find plenty of quality store-bought options. Just scoop into a bowl, swirl artfully, and garnish with herbs. The dips also pair nicely on bread, as a feature of a cheeseboard, as a dip for quick blistered Padron peppers, or even to crown nachos by spooning them on as little quenelles.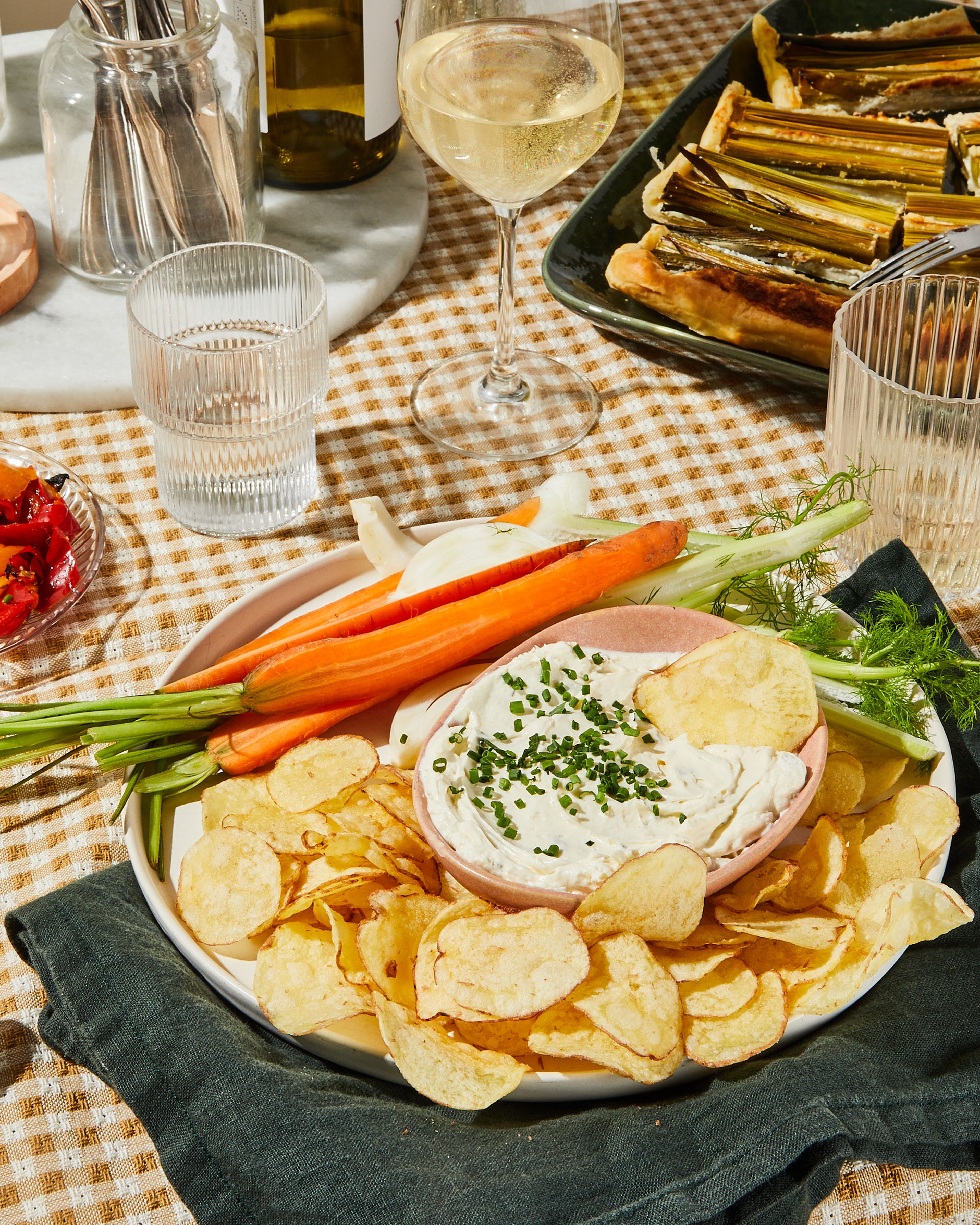 Winter snack board
→ Go to recipe
For more color and nibbles on the table, never forget the power of olives, jarred pickled peppers, and the like.
Choose just a couple of dishes to cook from scratch
Finger food, in my book, means food you can eat with your hands or spear with a fork. So think bite-sized here, like filling but delicious potatoes, a sliceable tart or tortilla, or even salad-topped focaccia.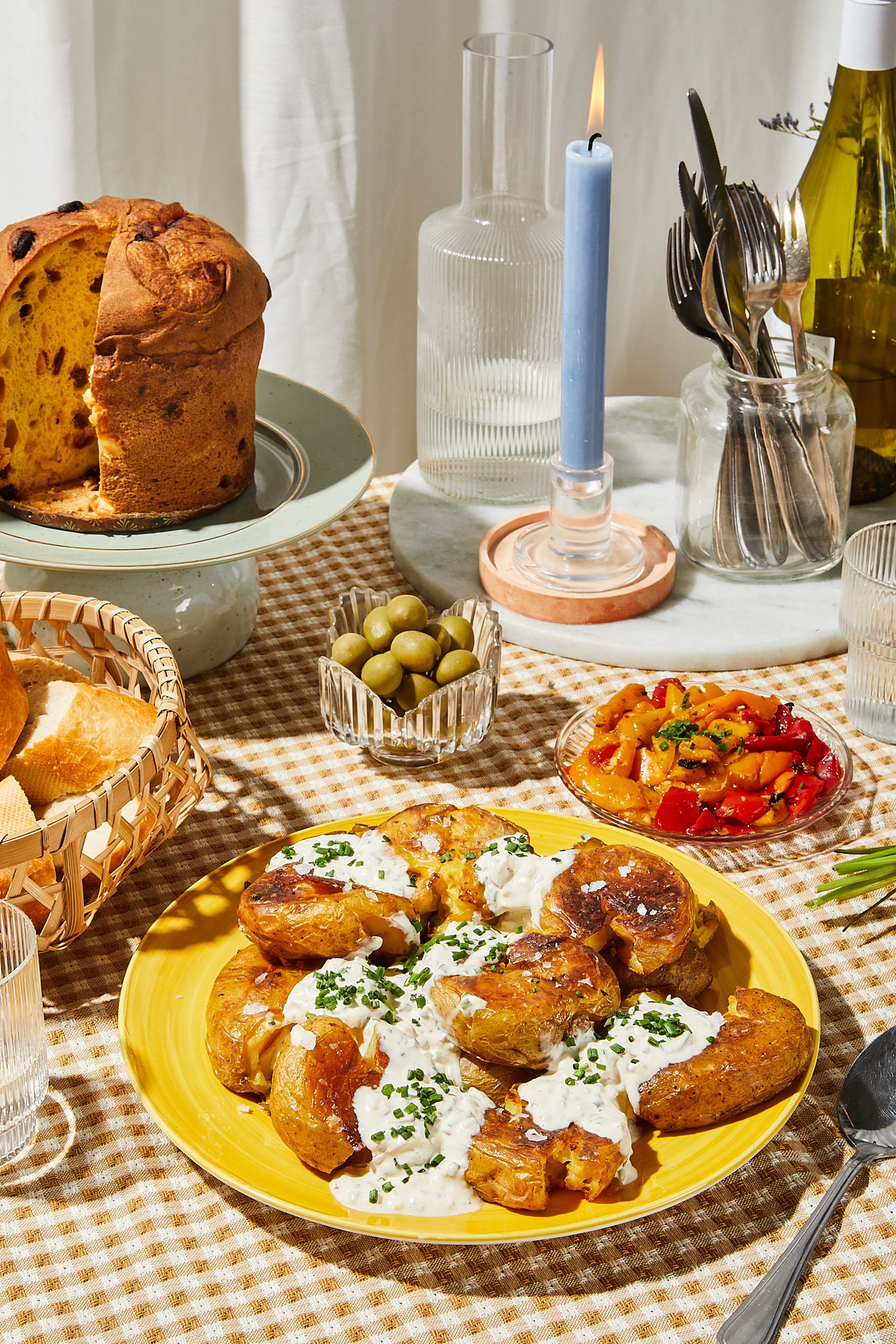 Make dessert snacky...and easy!
If you want to make dessert, do so the day before so you're not rushing around. Think prep-ahead cakes, cookies, or pavlova (some recipes are linked below). Otherwise, you could always buy a panettone, tip some mascarpone into a bowl and place a bottle of brandy, schnapps, or Amaretto nearby. I'd know exactly what to do if faced with this trifecta.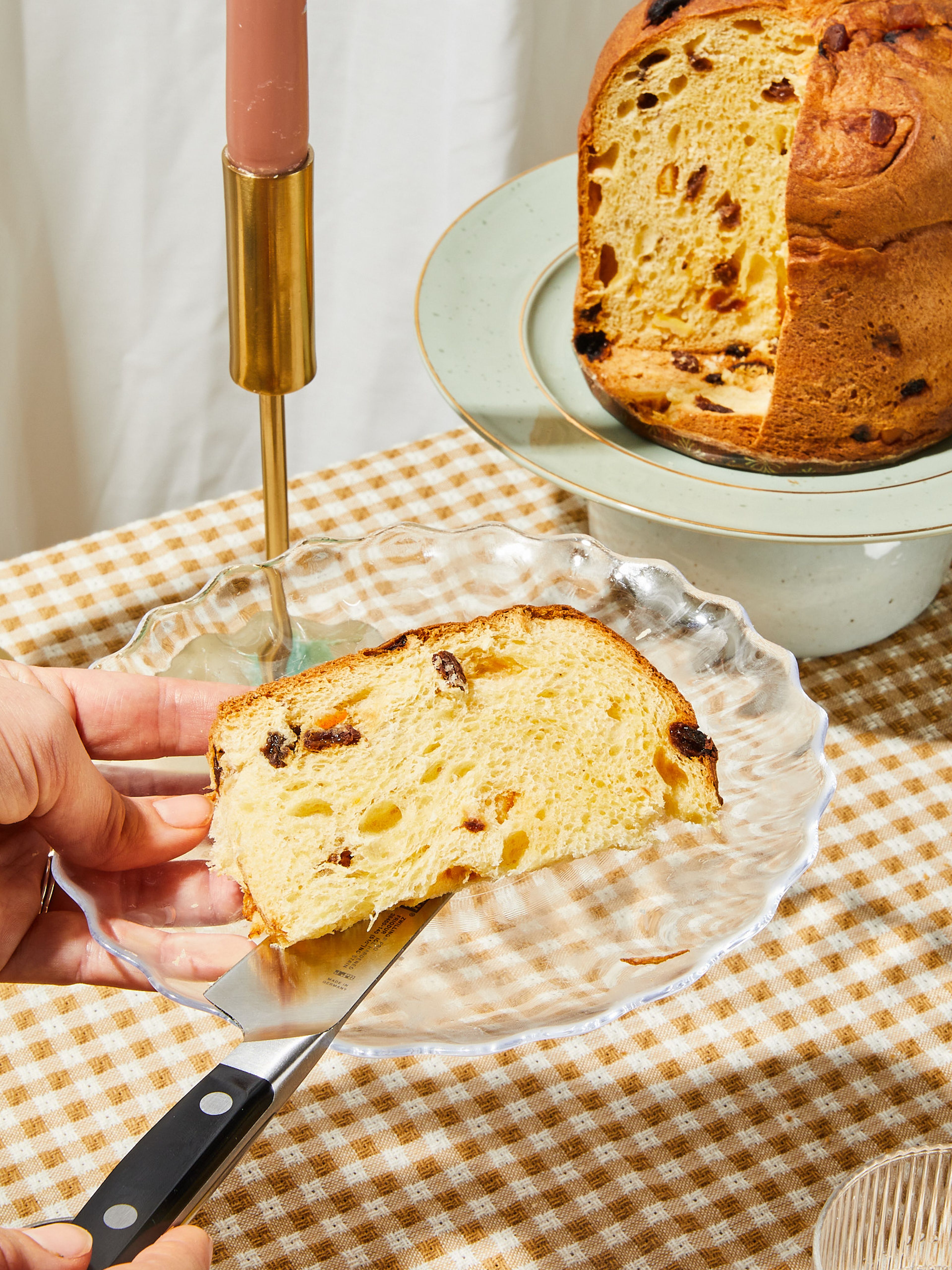 Try these make-ahead desserts
Let us know what kind of finger food is always a hit at your house. We'll see you in the comments!
Published on December 21, 2021
More delicious ideas for you