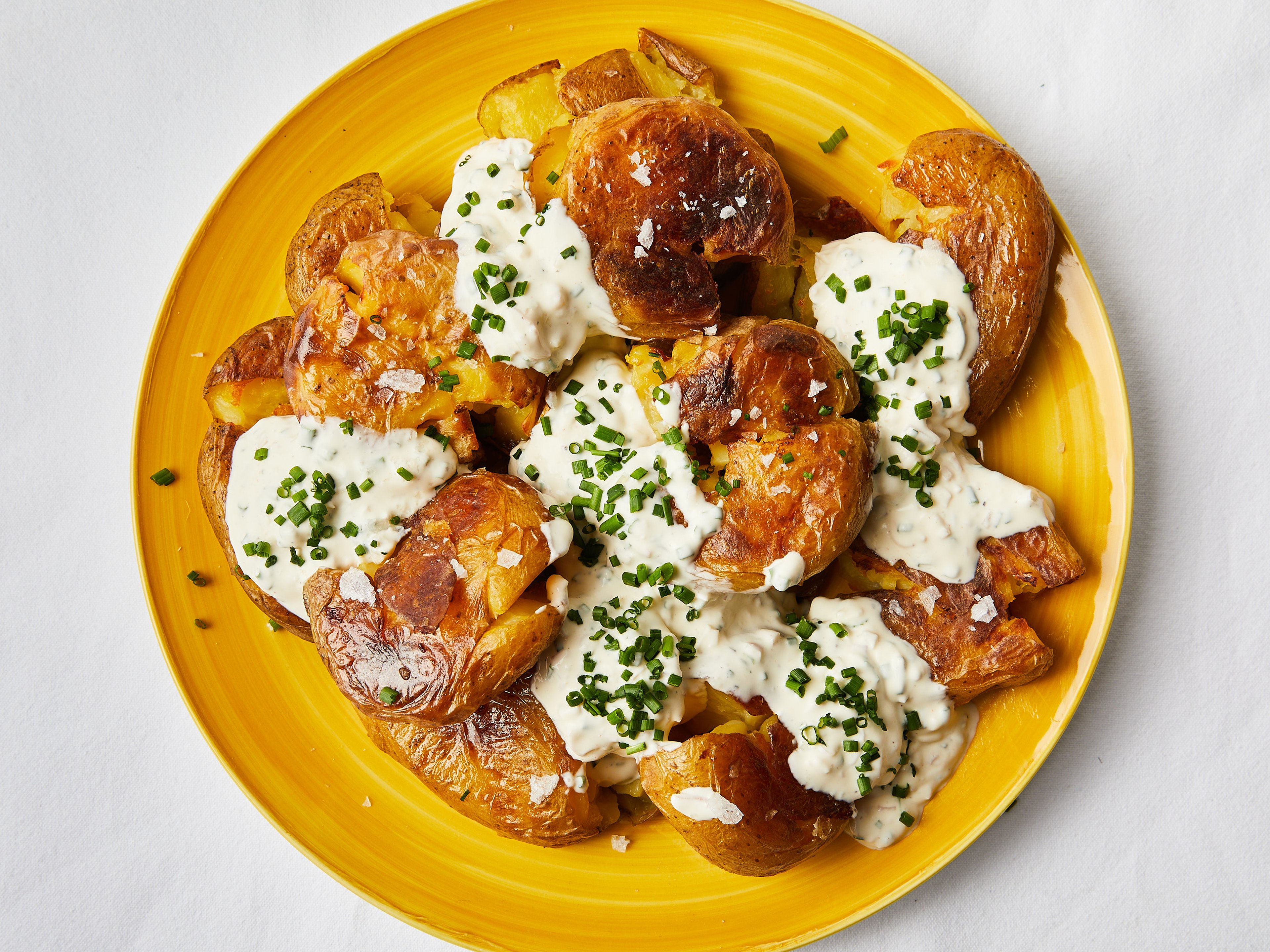 5-ingredient sour cream and onion smashed potatoes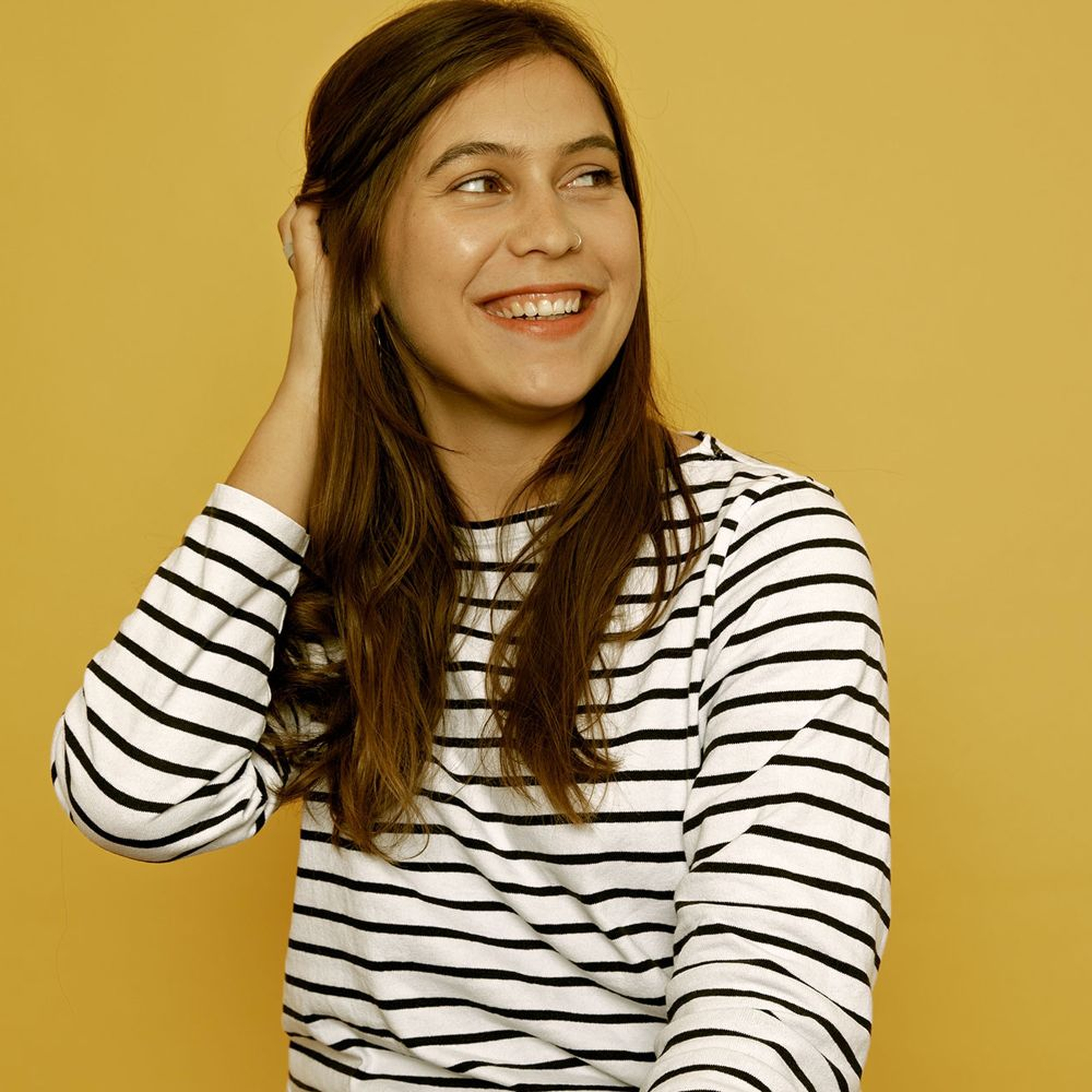 "I have yet to meet anyone who doesn't LOVE crispy smashed potatoes: Who can resist the crunchy shell, crispy crumbles and fluffy interior? This is a side dish (that always steals the show) for a crowd that's inspired by sour cream and onion flavored chips. It's simple seasoning means it can pair well with other veg and meat dishes and it can easily be prepped ahead: Simply stir up the dip, boil the potatoes and place them on a baking sheet so they're ready to roast closer to serving time. I like to use a high-fat sour cream as it holds up well, hence the use of rich creme fraiche here (in Germany sour cream is only 10% fat)."
Utensils
oven, large pot with lid, colander, 2 baking sheets, knife, cutting board, bowl
How to chop green herbs
How to cook potatoes
3 easy ways to juice a lemon
Step 1/ 3

oven
large pot with lid
colander
baking sheet

Preheat the oven to 200°C/392°F. Wash potatoes and leave the skin on. Add to a large pot of salted water, bring to a boil, then reduce heat slightly and cook, half-covered with a lid, for 20 min., or until you can easily insert a fork into a potato. Drain potatoes and add to a large baking sheet, spaced out. Leave for 5 min to release some steam.

Step 2/ 3

olive oil (for coating)

flaky sea salt

To 'smash' the potatoes, place either another baking sheet or a dinner plate on top of the potatoes and press down to squash them. Drizzle liberally with olive oil and season with flaky sea salt. Transfer the baking sheet to the oven and bake approx 30 min., or until very golden and crispy.

Step 3/ 3

⅓

shallot

5 g

chives

66⅔ g

crème fraîche

⅛ tsp

lemon juice

smoked paprika powder

flaky sea salt

salt

pepper

While the potatoes are in the oven, prepare the dip. Finely mince shallot and chives. Add crème fraîche to a bowl along with the shallot, a squeeze of lemon, and most of the chives. Season with salt, pepper, and a pinch of smoked paprika to taste, if desired. Stir well until combined. Once the potatoes are done, remove from the oven, serve on a plate, and sprinkle with flaky sea salt. Drizzle with some of the dip, and leave the remaining in a bowl on the side. Garnish with chives and enjoy!

Enjoy your meal!
More delicious ideas for you