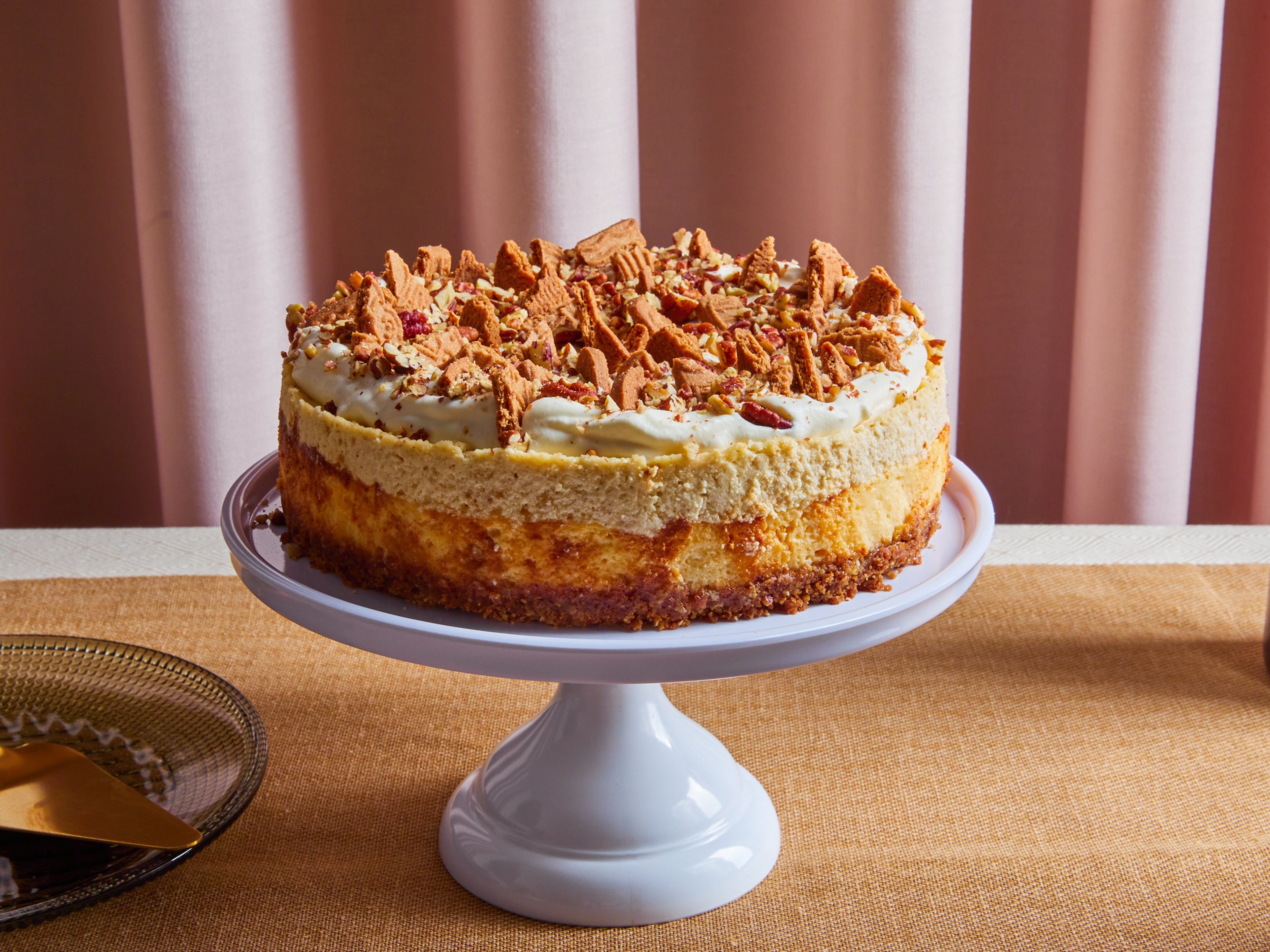 Speculaas cheesecake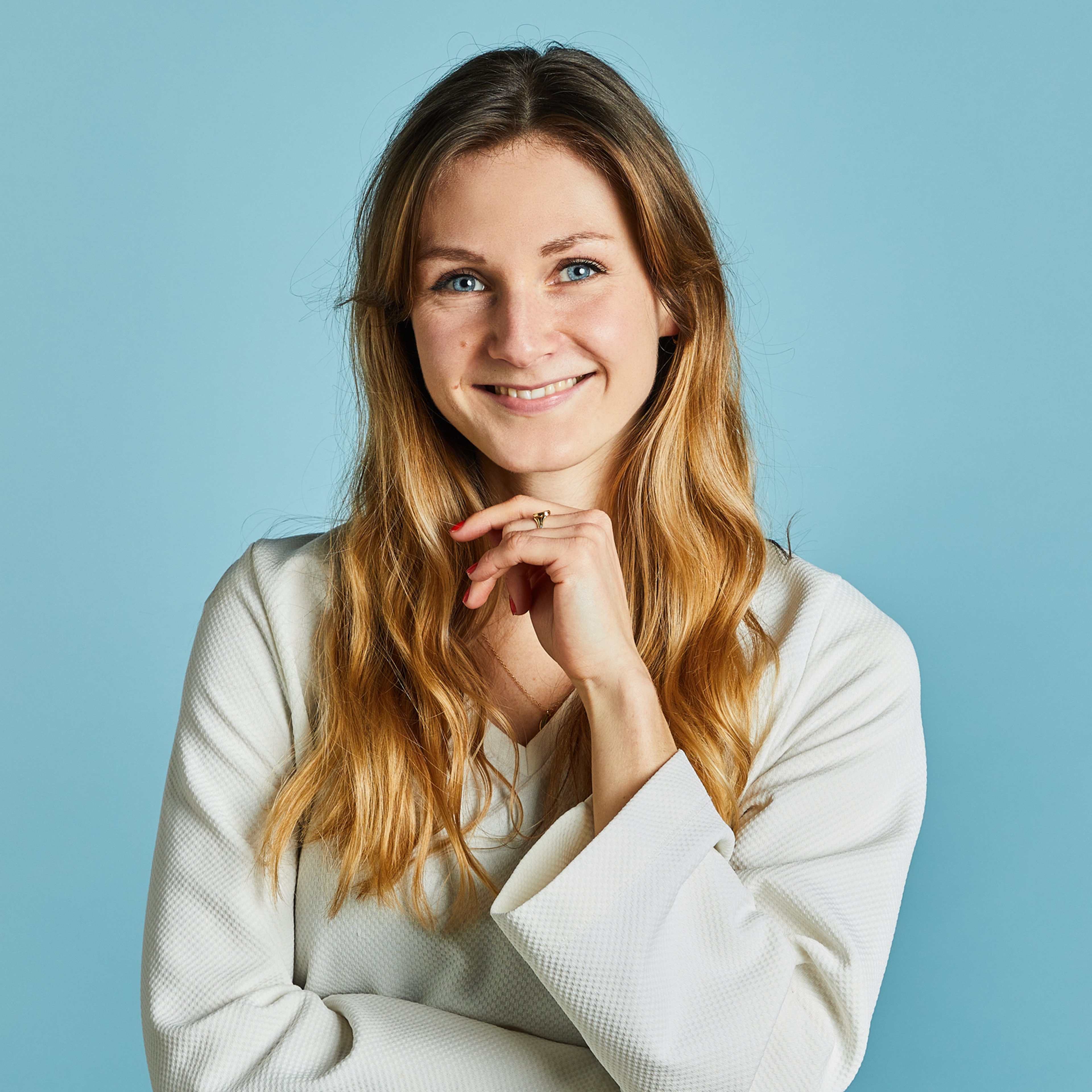 "If I could put together my dream cake, it would be creamy and flavorful at the same time—just like this Christmas twist on the classic cheesecake. With its cinnamony flavors from the crunchy speculaas cookie base, rounded out with a topping of toasted pecans, it's great for Christmas or any time of year. With the different layers, a variety of consistencies will give you a different kind of cake experience. If you want to make the cake a little lighter, you can also omit the whipped cream topping and finish directly with the nuts. You can easily swap out the pecans for walnuts if those are more readily available for you."
Utensils
oven, food processor, springform pan (9 in.), glass, 3 bowls (large), hand mixer with beaters, cutting board, knife, frying pan
How-To Videos
How to chop nuts
How to toast nuts
How to whip cream
Step 1/ 4

8⅓ g

pecans

25 g

speculaas cookies

8⅓ g

butter (melted)

oven
food processor
springform pan (9 in.)
glass

Preheat oven to 200°C/400°F. Place pecans, speculaas cookies, and melted butter in a food processor and grind until it starts to stick together. Transfer to a springform pan and, using the bottom of a glass, press firmly into the bottom of the pan to form the crust.

Step 2/ 4

75 g

cream cheese

16⅔ g

sugar

⅛ tsp

vanilla extract

salt

½

eggs

bowl (large)
hand mixer with beaters

For the filling, beat the cream cheese in a bowl with a hand mixer with beaters at medium speed. Once fluffy, add the sugar, vanilla extract, and a pinch of salt. Add the eggs, one at a time, on low speed and beat until everything is well combined. Pour over the crust and bake for approx. 25 min. Remove cake from oven and let cool for approx. 15 min.

Step 3/ 4

83⅓ g

sour cream

8⅓ g

confectioner's sugar

⅛ tsp

ground cinnamon

Increase oven temperature to 250°C/475°F. While the cake is cooling, combine sour cream, some of the powdered sugar, and cinnamon with the hand mixer at medium speed. Spread over cooled cake and bake again for approx. 10 min. Remove and let cool completely.

Step 4/ 4

8⅓ g

pecans

33⅓ ml

heavy cream

5 g

confectioner's sugar

⅛ tsp

vanilla extract

8⅓ g

speculaas cookies

cutting board
knife
frying pan
bowl (large)

Coarsely chop remaining pecans and toast in a pan over medium heat until fragrant. Add heavy cream to a large bowl and whip with remaining powdered sugar and vanilla extract until stiff. Spread generously over the cooled cake and garnish with remaining crumbled speculaas cookies and toasted pecans. Chill for approx. 30 min. before slicing and serving for the best texture. Enjoy!

Enjoy your meal!
More delicious ideas for you