Baked popcorn cauliflower with hot honey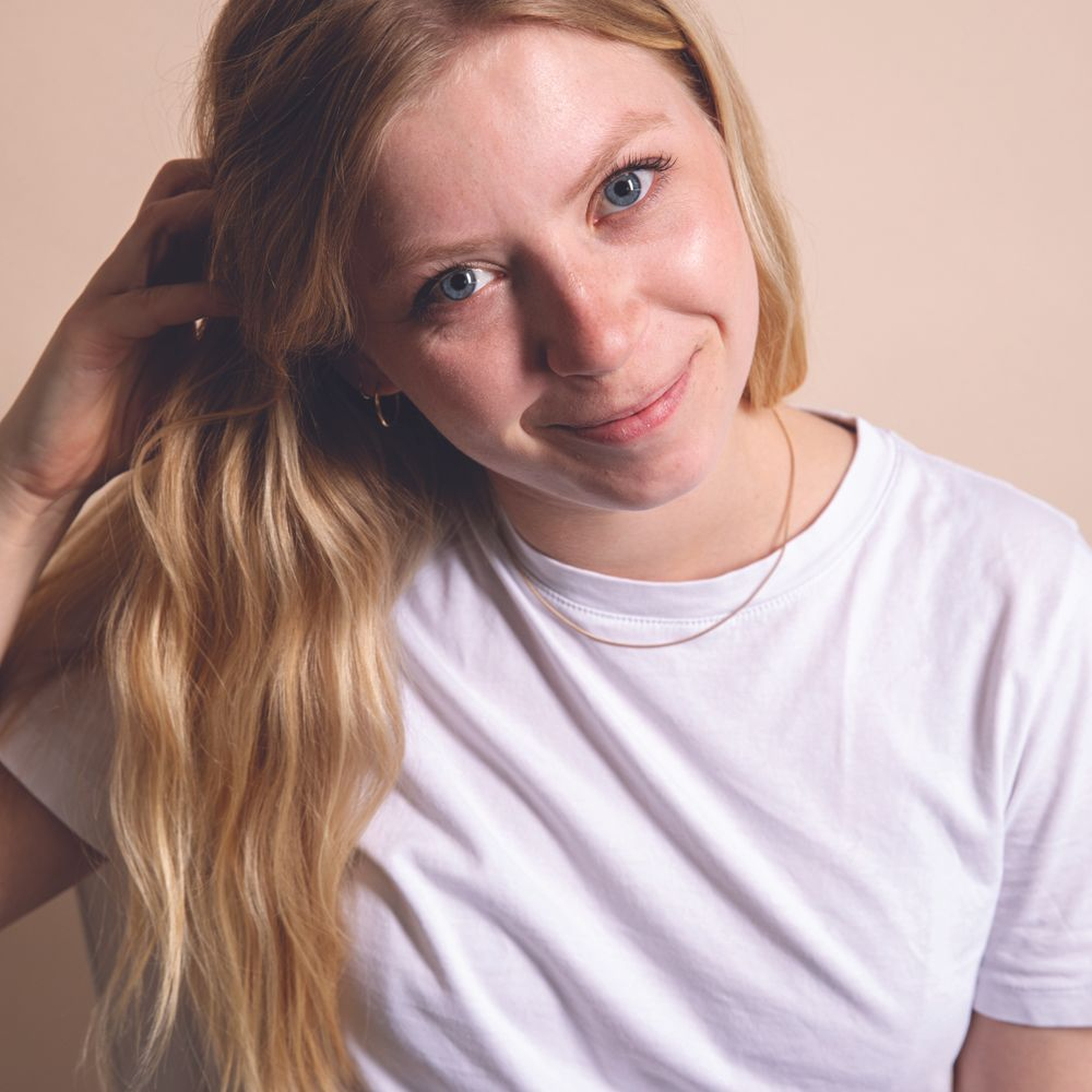 "This recipe is inspired by the popular Taiwanese street food: popcorn chicken. For a vegetarian twist, I replaced the chicken with cauliflower and to make things a lot easier, there's no deep-frying involved! The hot honey gives the cauliflower a sweet and spicy flavor. If you have some leftover, store it in an airtight jar and use on toast, in salad dressings, or as a finishing glaze to roasted vegetables or meats. To make this recipe vegan, simply substitute agave syrup or rice syrup for the honey. These crispy bites are good company for casual dinners on the couch or as a light snack at your next party."
Ingredients
vegetable oil (for greasing)
flaky sea salt (for garnish)
Utensils
saucepan, rubber spatula, glass jar, cutting board, knife, pot, colander, kitchen towel, baking sheet, oven, fine grater, parchment paper, pastry brush
Homemade sweet chili sauce
How to cut cauliflower
Step 1/ 4

100 g

honey

10 g

chili sauce

saucepan
rubber spatula
glass jar

Add honey to a small saucepan over medium heat until honey is very runny. Stir in chili sauce and simmer briefly, making sure it never reaches a boil. Keep stirring until well combined. Pour into a jar and set aside.

Step 2/ 4

cutting board
knife
pot
colander
kitchen towel
baking sheet

Divide cauliflower into small florets. Bring a large pot of water to a boil, salt generously, and add the florets. Let boil for approx. 3 — 4 min. Drain and transfer to a kitchen towel-lined baking sheet to dry.

Step 3/ 4

100 g

flour

20 g

starch

50 g

yogurt

130 ml

water

1 tsp

salt

½ tsp

smoked paprika powder

1 clove

garlic

200 g

panko breadcrumbs

Preheat the oven to 200°C/400°F. In a deep plate, mix together flour, starch, yogurt, water, salt and smoked paprika. Grate garlic over the plate with a fine grater and mix everything to combine. Add panko breadcrumbs to a separate deep plate. Dredge cauliflower florets in the yogurt mixture, then roll in panko.

Step 4/ 4

15 g

basil

vegetable oil (for greasing)

flaky sea salt (for garnish)

parchment paper
pastry brush

Grease and line a baking sheet with parchment paper. Then grease the parchment paper. Spread cauliflower on top and let bake for approx. 30 min. Brush some basil with a little oil, lay over the cauliflower, and bake for approx. 5 min. more. Garnish with more basil and sprinkle with flaky sea salt. Serve crispy popcorn cauliflower with hot honey. Enjoy!

Enjoy your meal!
More delicious ideas for you