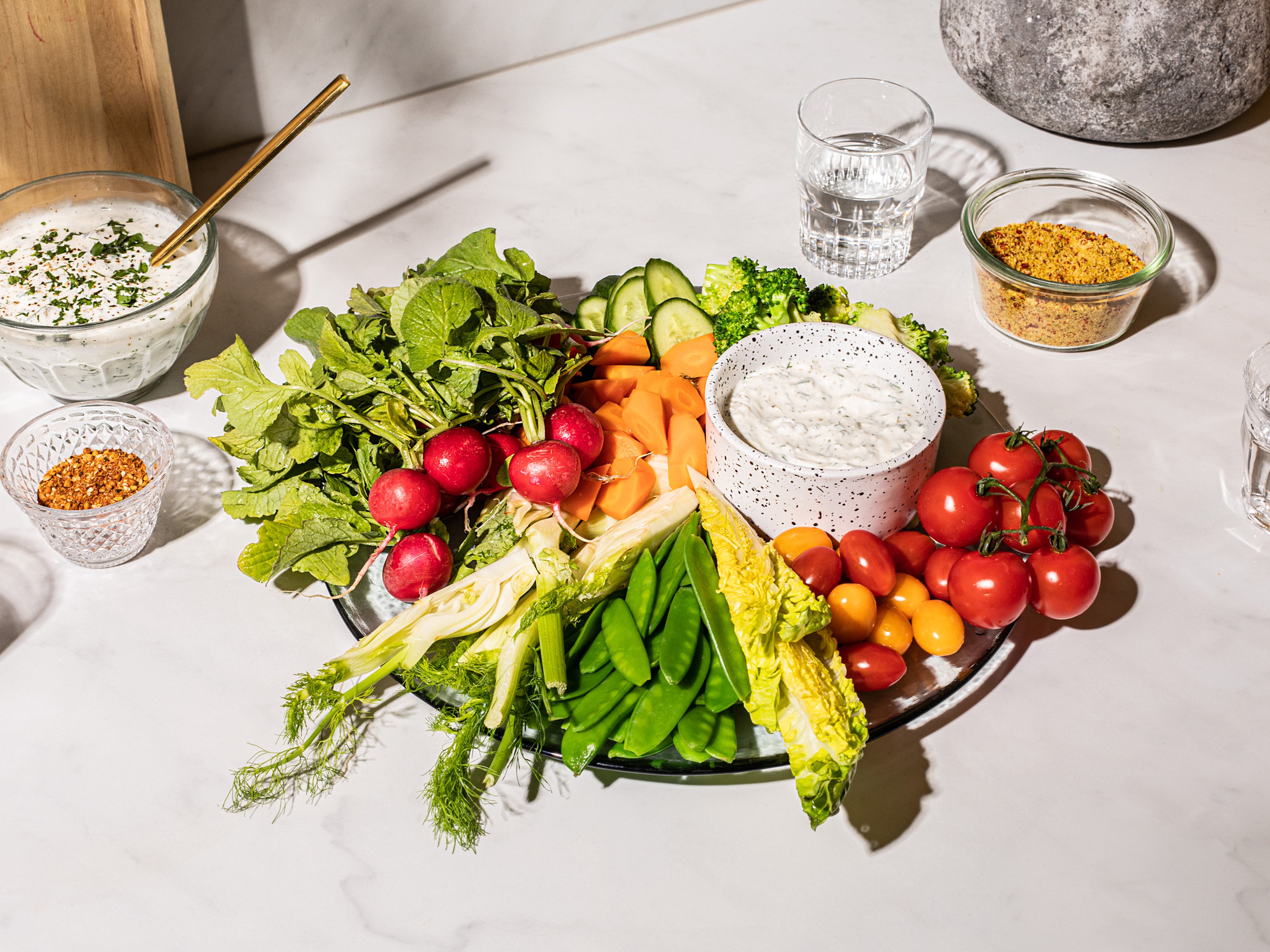 How to Make Crudités—A Salad You Eat With Your Hands
A new way to salad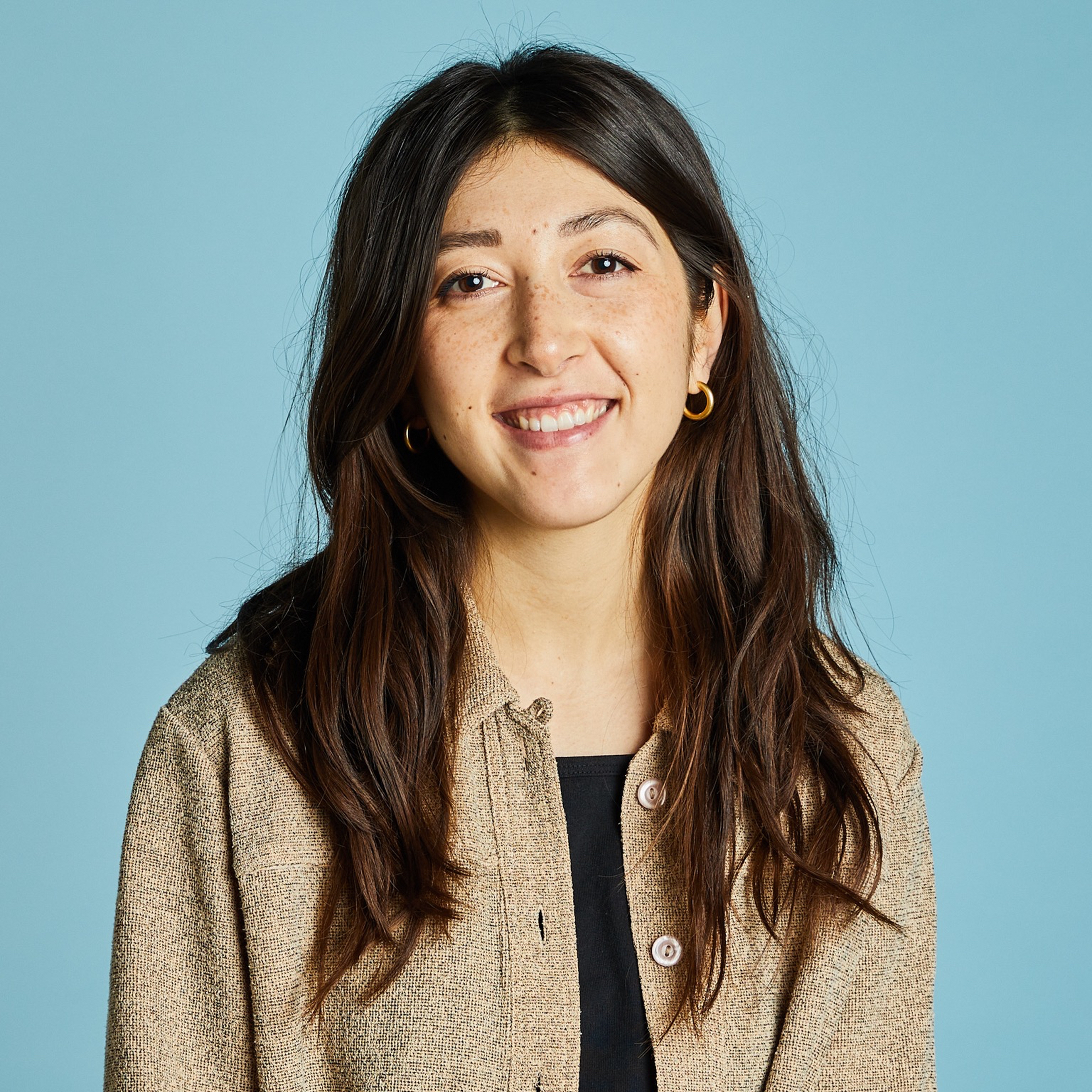 Summer means lots of different things for lots of different people. To me, it means sitting by the water or under a huge maple tree, eating something (a burger, a hot dog, a thick slice of watermelon, or a juicy, sun-ripened peach) with my hands. There's something to be said about how this tactile, sensory way of eating that's the norm in many cultures brings you closer to the food and even, according to some (myself included), makes it taste better.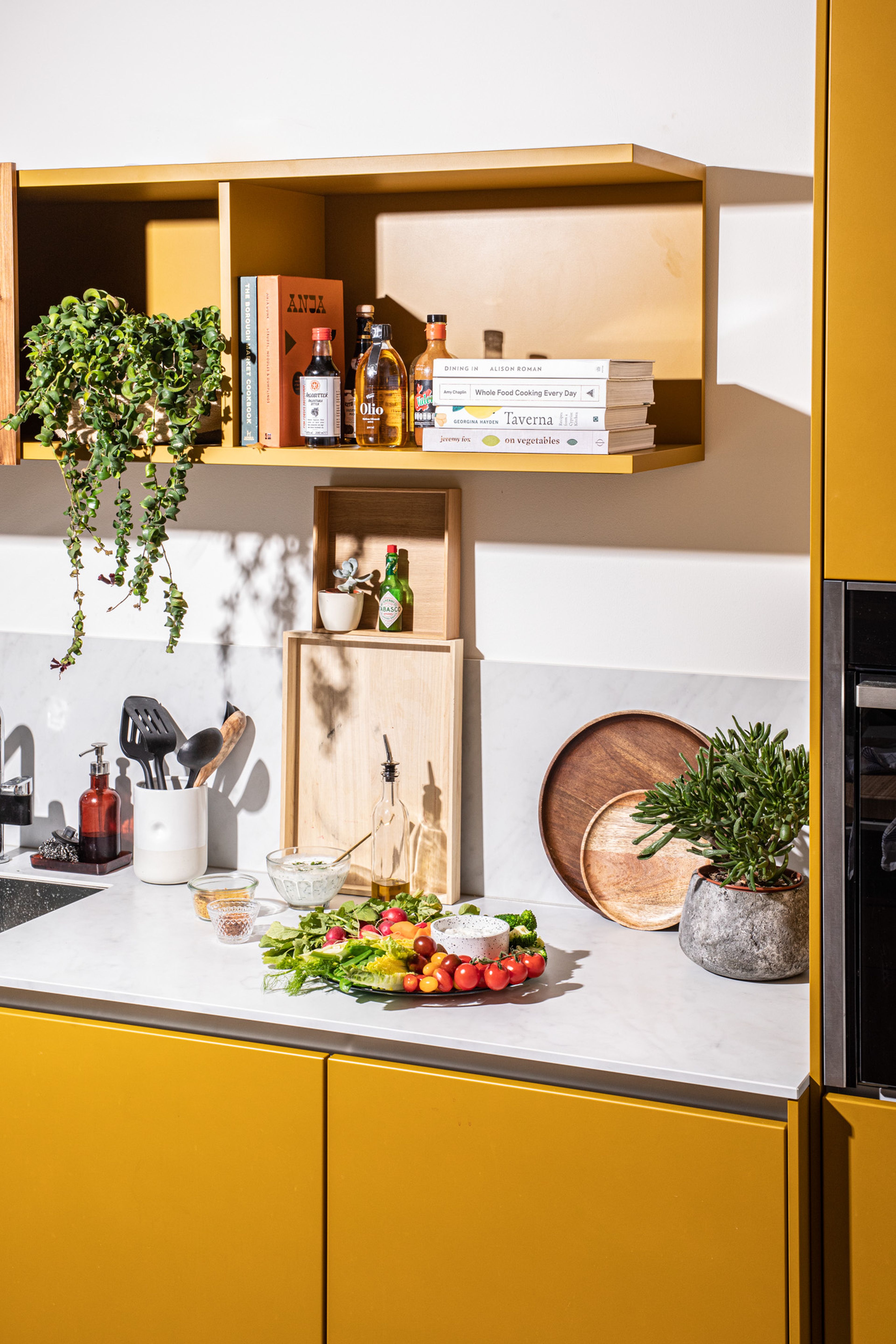 With this in mind, and with Alice Waters' "blessing," we're taking a look at French crudités through this hands-on lens to rebrand these veg-and-dip platters and think of them more simply, and satisfyingly, as a salad you eat with your hands.
What are crudités?
Whether a vibrant array of Instagrammable (or drop-dead gorgeous?) vegetables and creamy dips or a store-bought plastic platter filled with baby carrots and powdered ranch dip, crudités (literally "raw things" in French) are simple to define: a traditional French appetizer of sliced or whole, raw or blanched vegetables served with a vinaigrette or other dipping sauce.
How to make a crudités platter
Making a crudités platter can be as easy as washing up some fresh vegetables and dipping them into your favorite vinaigrette or as complicated as julienning all the veg, blanching some, and whipping up a wider variety of dips. Whichever way you want to go, here are the dos and don'ts when it comes to picking and preparing the ingredients for your platters.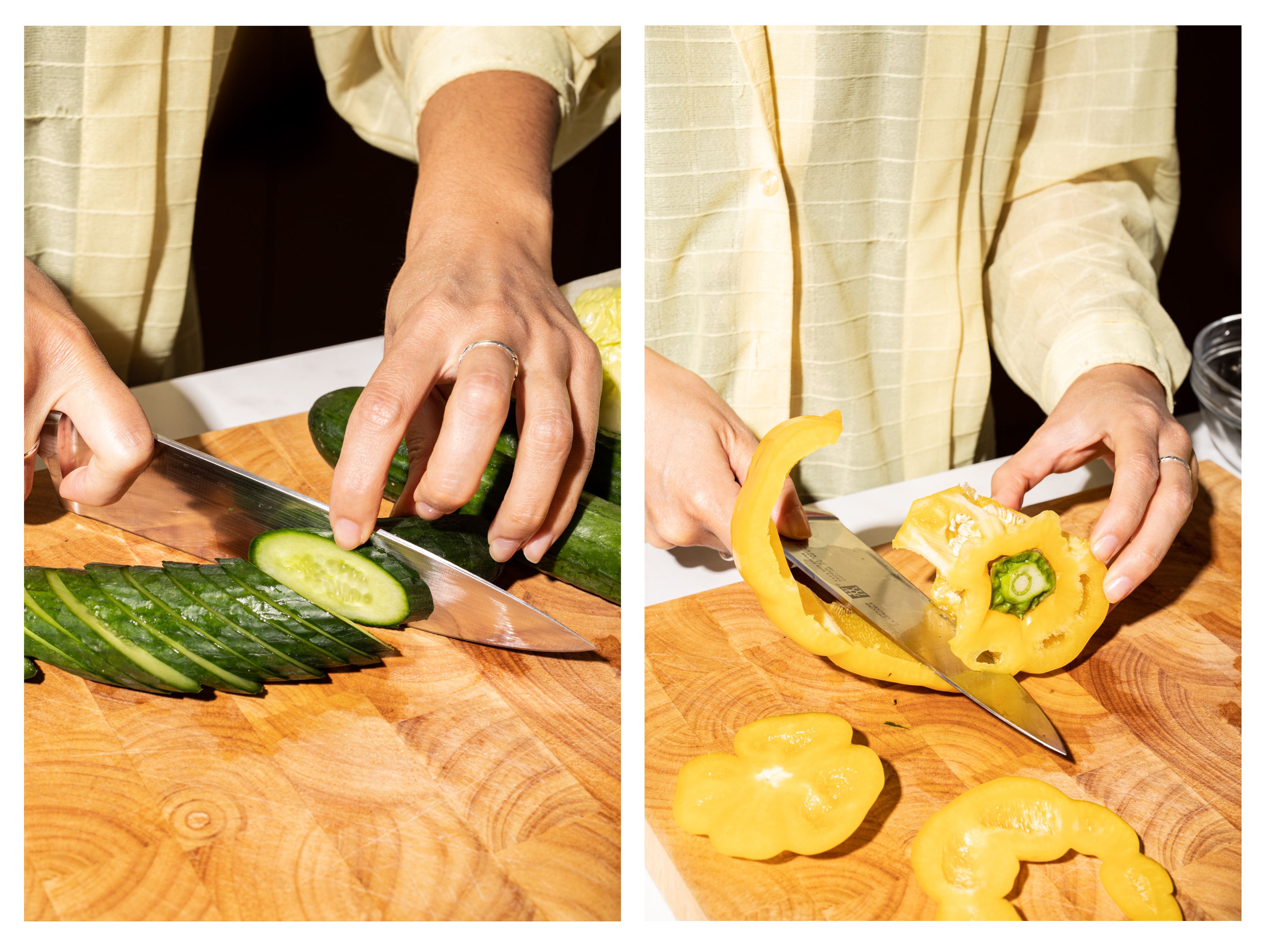 Classic choices for crudités platters include carrots, cucumbers, celery, bell peppers, broccoli, cauliflower, fennel, tomatoes, and radishes, but just about any vegetable you'd put in a salad is fair game, from spears of asparagus to quarters of romaine, bitter leaves of endive or radicchio to slender green beans, even peeled kohlrabi or jicama.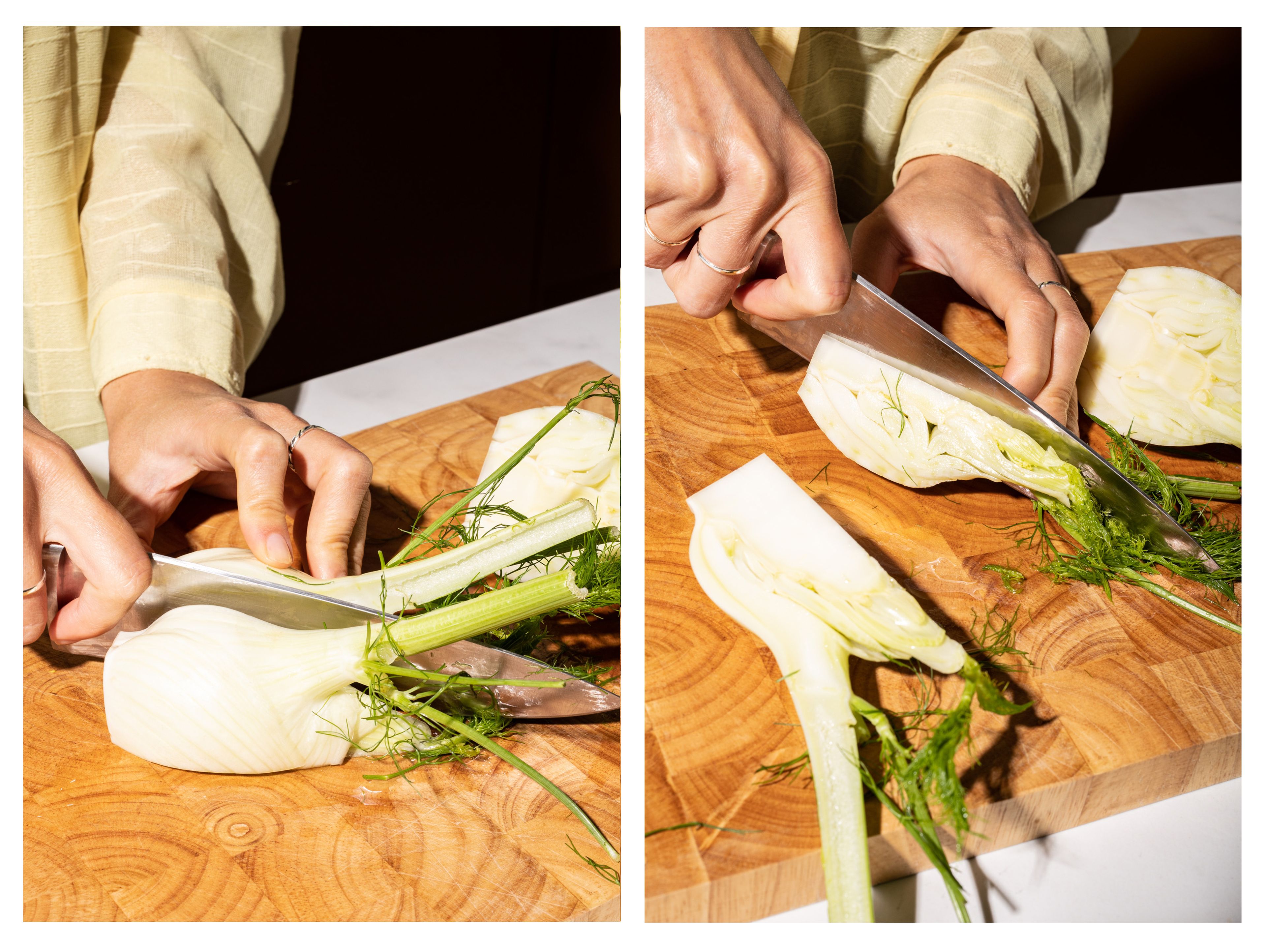 Wash the vegetables thoroughly, then use them whole (think cherry tomatoes, jazzy pink radishes, and canoe-shaped endive leaves), slice them into thick, dippable sticks or planks (think bell peppers, cucumbers, fennel, carrots, kohlrabi, jicama, romaine, radicchio, and celery stalks), or cut them into bite-size pieces and blanch for just a few minutes until crisp-tender and super vibrant (the best option for broccoli, asparagus, snow or sugar snap peas, and green beans).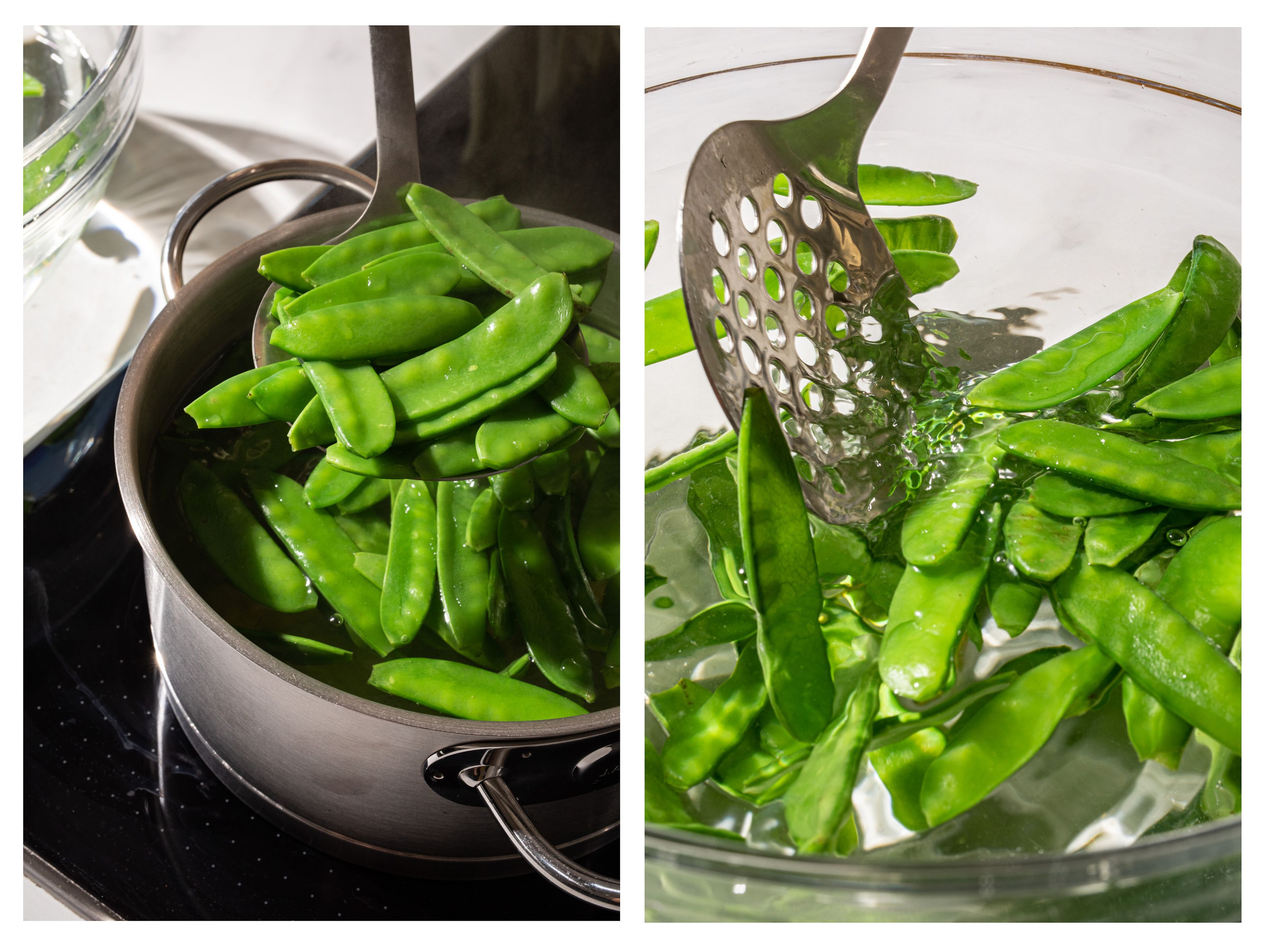 When pulling together your array of crudités, think about how various flavors, textures, and colors will play together. There are no hard and fast rules, but giving some thought to these pairings is helpful before shopping, so that you can end up with a range of rainbow colored vegetables with varying textures and flavors that'll be rounded out with your dips. You can also break up the fresh veg with antipasti like hunks of cheese, marinated olives, dried or fresh fruits, or crackers. Just be mindful and careful here to avoid too big a mix that might make your platter confusing or, a sad proposition that's simply not as tasty.
The best dips for crudités
One of my favorite parts about eating crudités, and all salads honestly, is the dip or dressing. While the French might prefer vinaigrette, my preference is always on the creamy, dreamy side of things. The simplest creamy dip you can rely on for veg? A combination of thick, plain yogurt, lemon juice, fresh soft herbs like mint, dill, and parsley, and some grated garlic. Stir it up and season to taste with salt and pepper. Other dip options include hummus, green goddess dressing, aioli, and even pesto!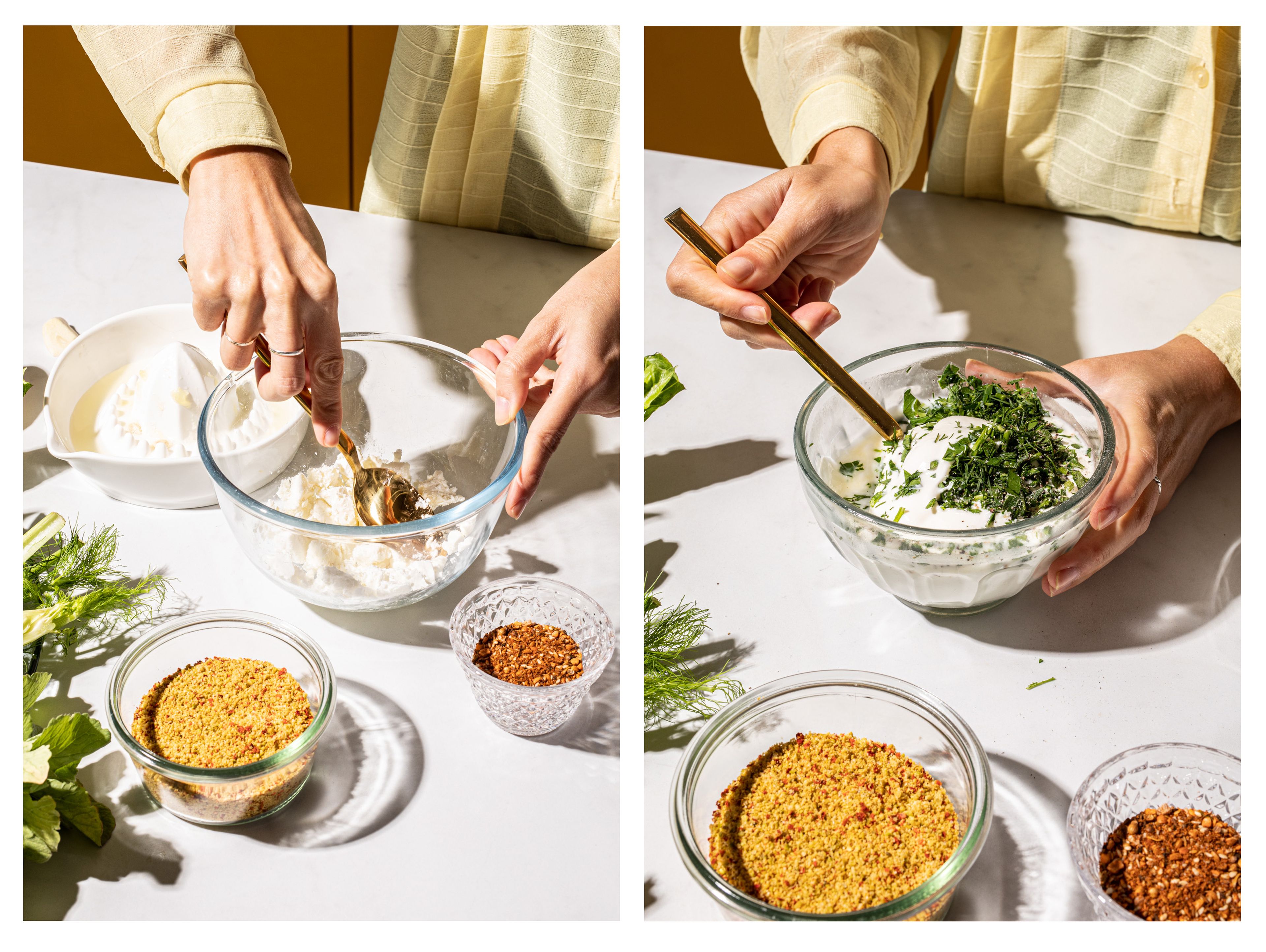 For something really different, try a dry "dip." This recipe for ranch fun dip from Bon Appétit is indeed delightful and fun, with just enough onion and garlic powder to give it those ranch-y vibes. Other interesting options include dukkah and za'atar, which you can find recipes for here. For super stickage, try dipping the veg in plain yogurt before dipping into the spice mixes.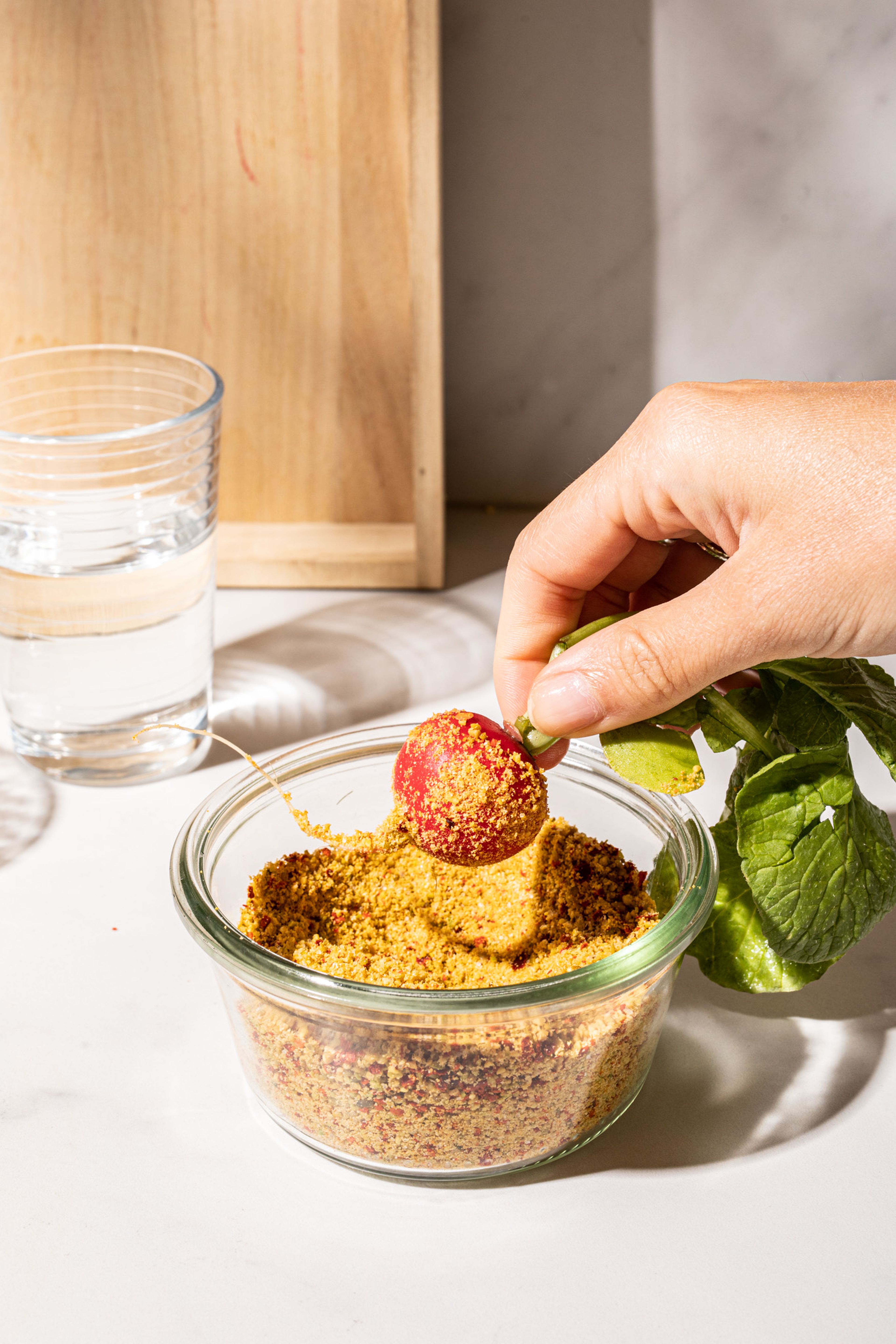 Now that you have all the tools, tips, and tricks to making your own crudités platter, go forth and make this the summer of eating salads, with your hands.
What's your favorite crudités dip or vegetables? Is there anything we missed or something that needs more explanation? Let us know in the comments below!
Published on July 7, 2020
More delicious ideas for you