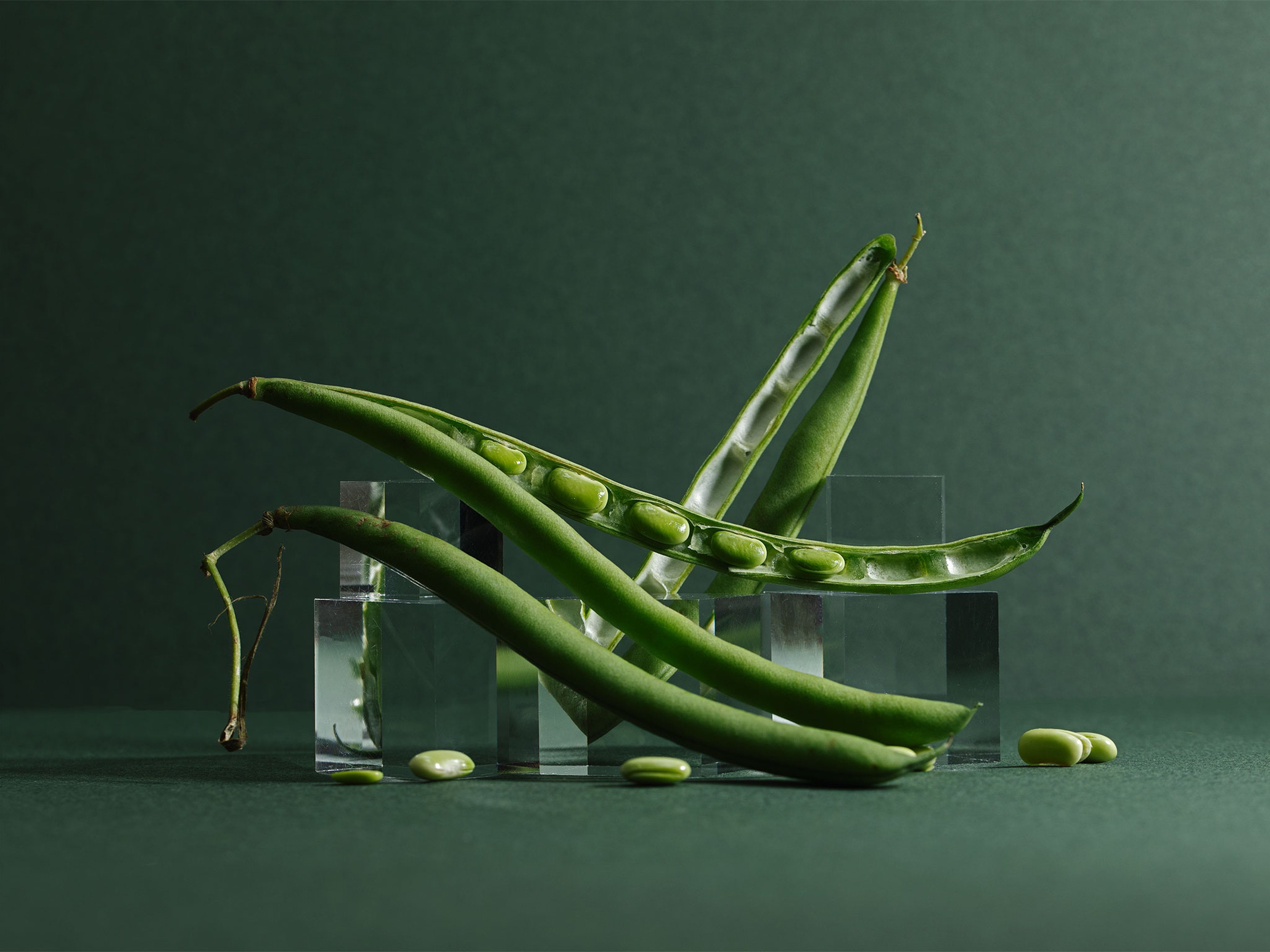 Everything to Know About Cooking and Shopping for In Season Green Beans
Plus 3 new recipes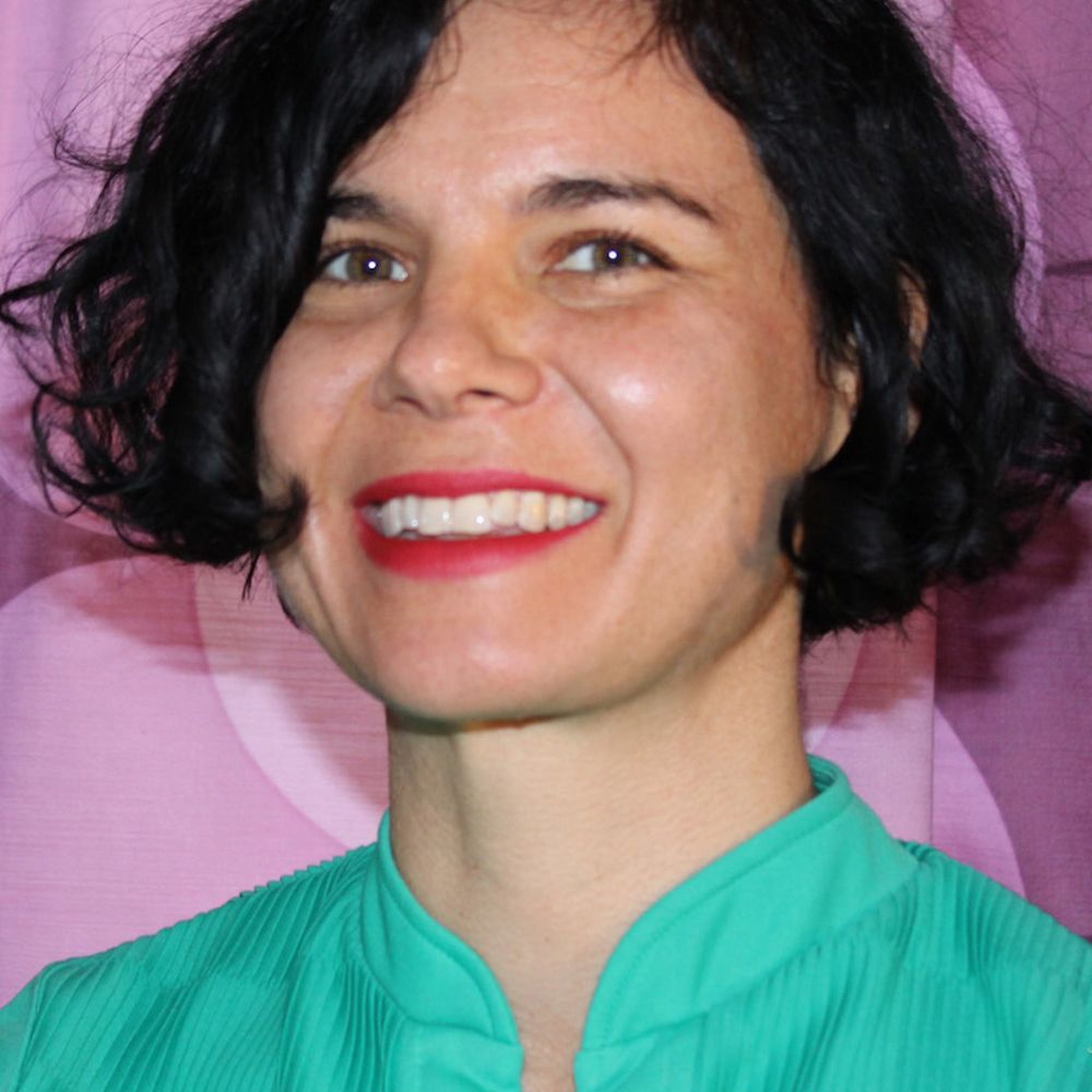 The best way to shop? With the seasons! So, every 2 weeks at Kitchen Stories, we'll be highlighting a different in-season ingredient along with 3 new recipes. To the market, we go!
With the coming of warmer weather, and prime produce season, it's a good time to reconsider the green bean. The workhorse of green vegetables, it often appears on dinner tables as a slightly sad, limp afterthought, there merely to add a touch of color to the real showcase like a piece of thoughtfully prepared meat. But with a bit of attention, the green bean reveals its wonders: shapely and delicate in form and, depending on preparation, ranging from the brightest Kelly green to softer, almost mossy hues, the green bean is also delightfully flexible, bending to meet the tastes of a myriad of culinary traditions.
1. Hello, my name is green bean (haricot vert)
But what is a green bean exactly? How is it different from other beans? The green bean (Phaseolus vulgaris), sometimes known as the snap or string bean, or by its French name haricot vert, comes in over 130 varieties. It is in the same family as the shell bean, like the kidney, garbanzo, and black bean. Unlike the shell bean, however, you can eat the entire green bean, including the outer shell and its tiny seeds. The first cultivated green beans appeared over 5000 years ago in what is now Peru, and a little later on the Mexican peninsula. Farmers planted them alongside corn, encouraging their vines to spread up the stalks. The green bean arrived on European tables in the early 16th century, not long after Columbus's second voyage to the Americas. Even then, it took some time before it became popular, not emerging as a truly worldwide cuisine until the early twentieth century.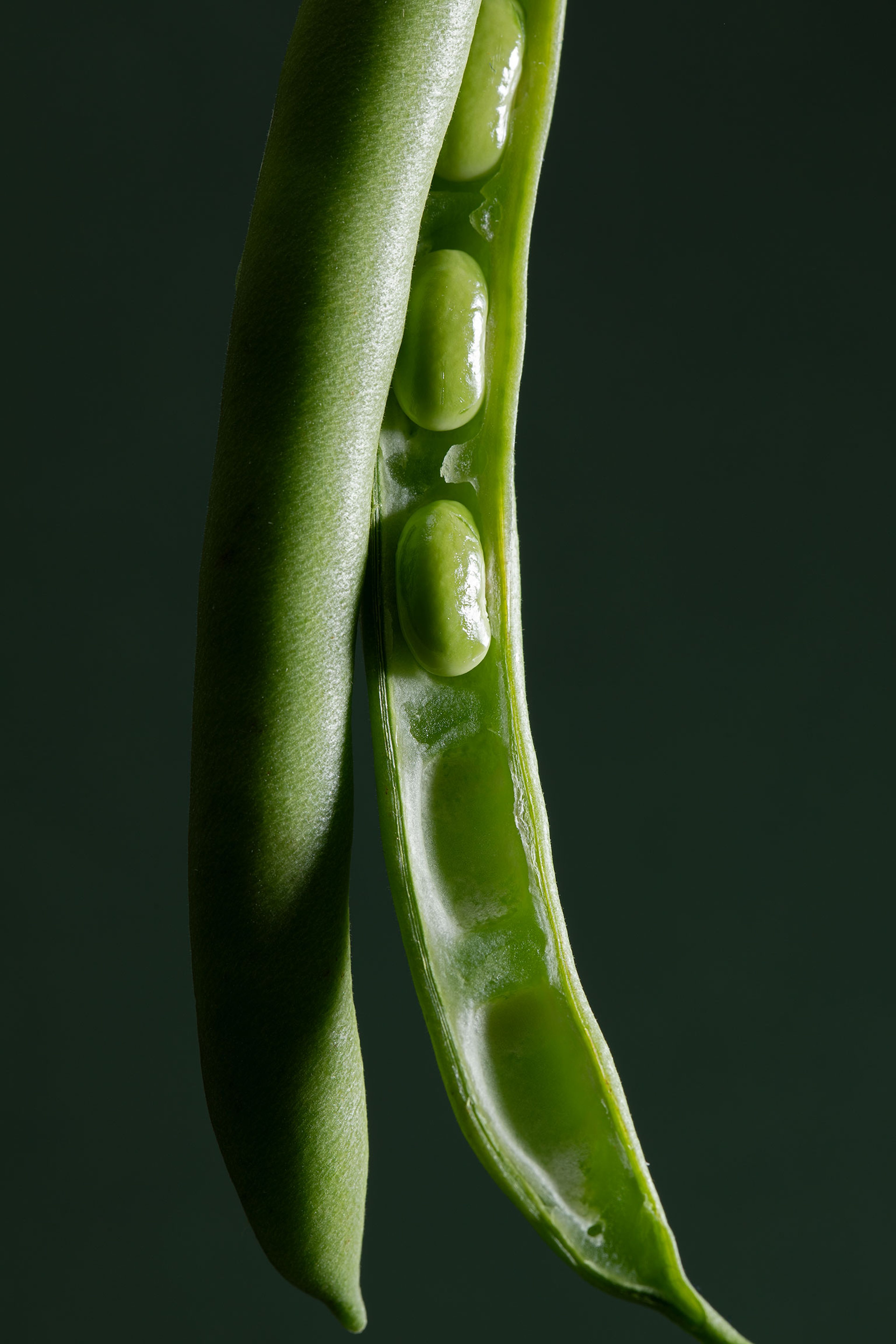 Green bean is a good source of vitamins B, C, and K, iron, phosphorus, omega-3 fatty acids, riboflavin, potassium, calcium, niacin, and magnanese. The green bean is also very low in calories, a mere twenty calories per ¾ cup.
2. When (and how) to buy perfect green beans
Green beans thrive in warm weather. The first crops appear a few months after the last frost in the early summer, the last just before the first frost in early fall. When selecting fresh beans, look for beans that are bright and firm, snapping easily when bent. Avoid ones that are dull, bruised or limp.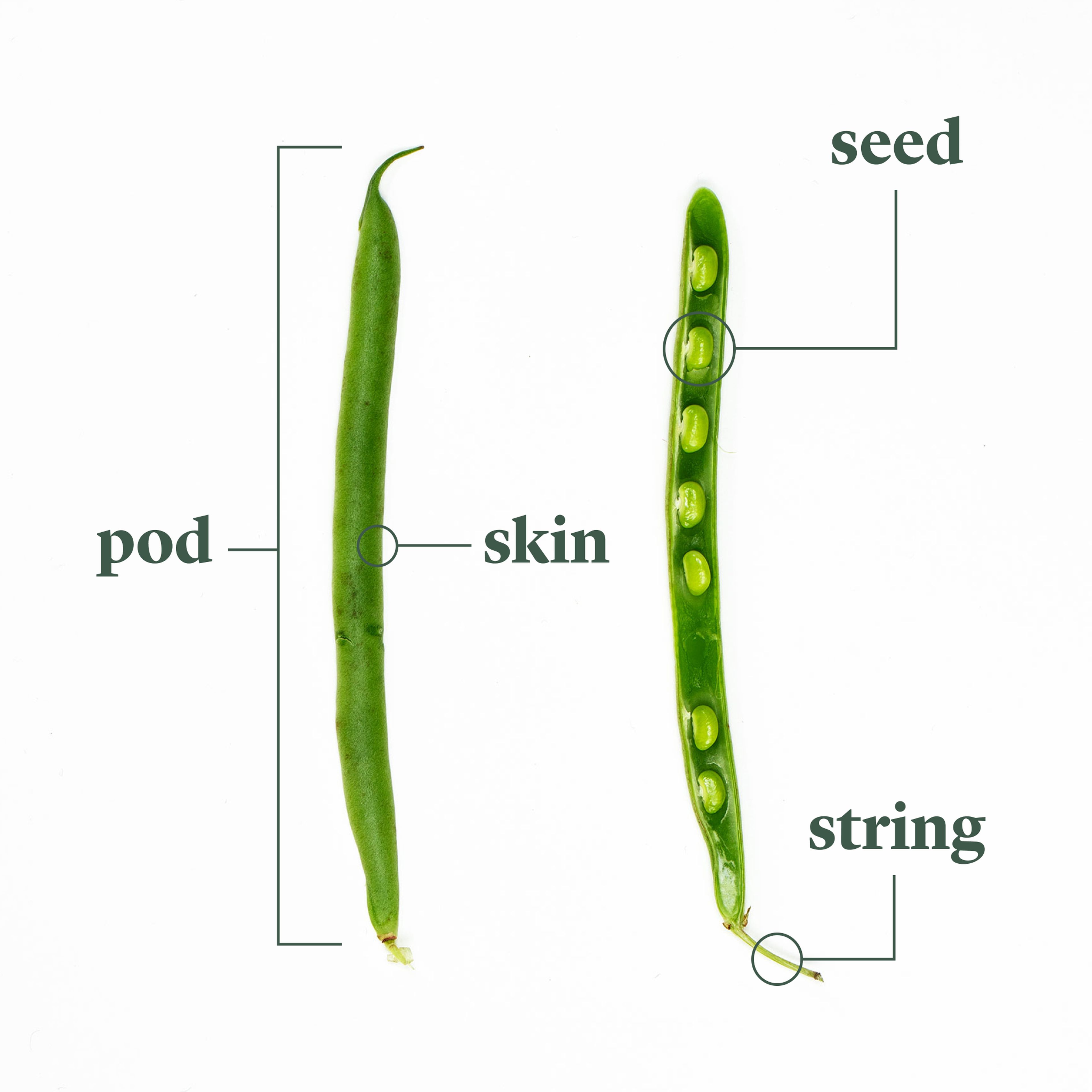 3. How to store green beans
Keep unwashed beans in a bag in the crisper drawer in the refrigerator. When stored this way, they should last up to one week.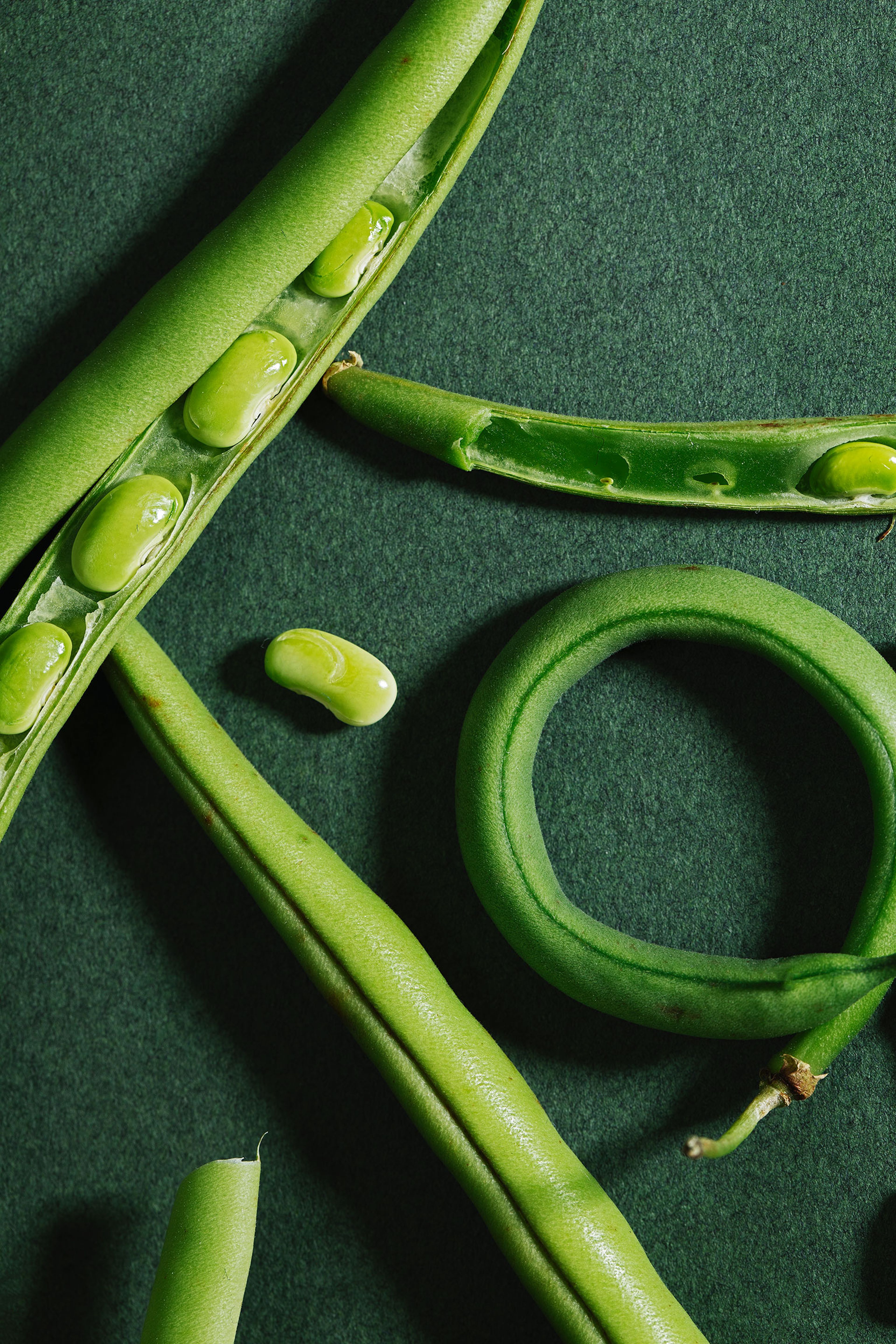 4. All the ways to enjoy green beans
Green beans can be added to soups, served hot or cold, whole or pureed, as a side or main dish. To prepare green beans on their own, start by rinsing them under running water. Next, remove any lingering tails. Whether or not you remove both ends—heads and tails—is up to you. If you are not in a hurry and they are very fresh and crisp, you can either snap off the ends, or peel off the strings along the side, one by one. If you are short on time or if the beans are not quite so firm, line them up in a row and chop off the heads and tails. Depending on the recipe and desired appearance, you can either leave them as they are or give them some shape. If they are small, cook them up whole. For longer varieties, cut them into quarters or halves. Consider giving them a slight, stylish edge, by cutting them along a bias. Or, if you'd like a showier presentation, try "Frenching" them, that is cutting them lengthwise, and then into quarters or halves.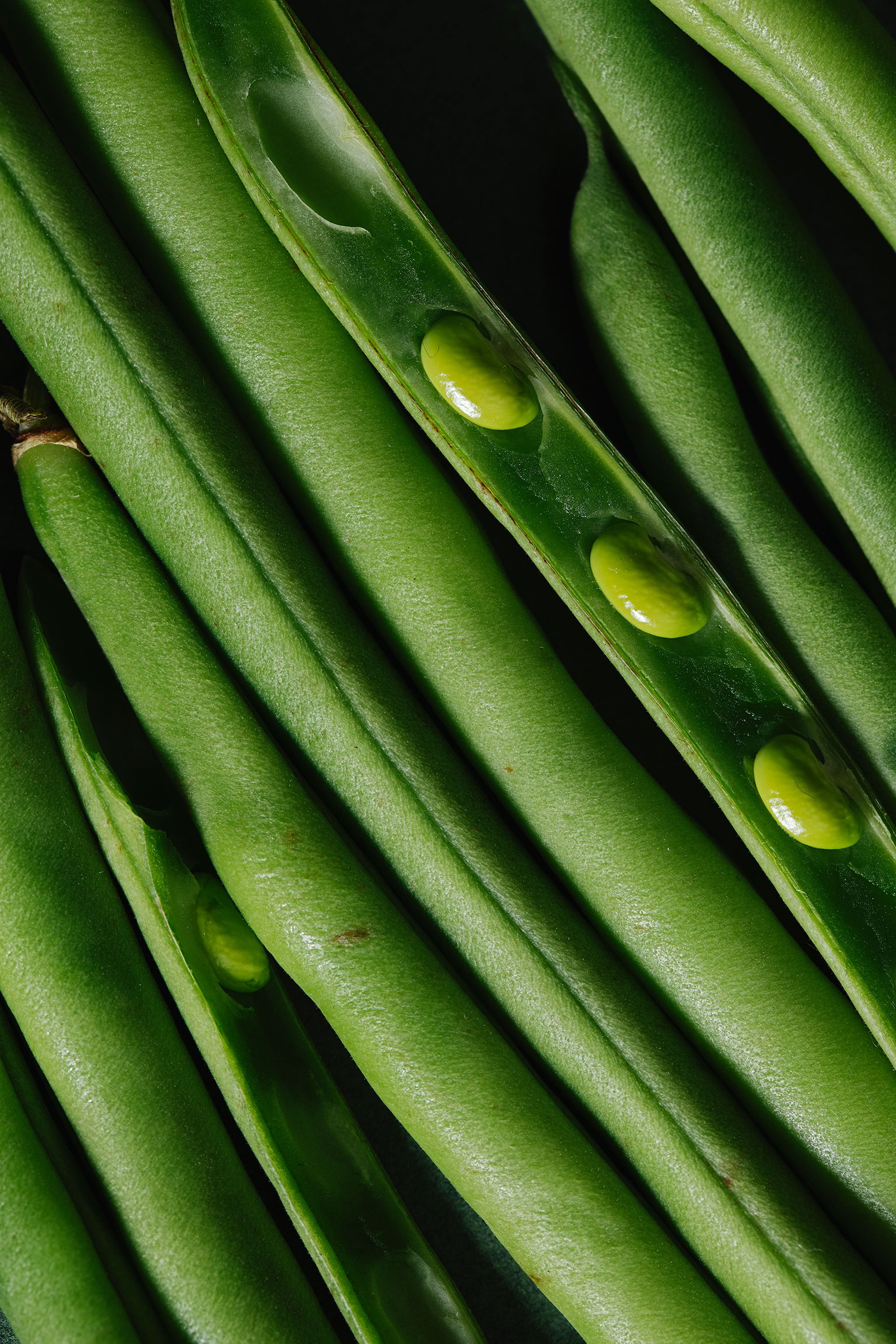 We like green beans best when they still have some bite to them, so start by boiling or steaming them for no more than about four minutes. Too much longer than that may result in mushy beans, lacking in color, and depleted of some of their nutritional benefits. Opinions vary about what to do next. Some chefs suggest that you "wake up" freshly cooked beans by giving them a quick dip afterwards in an ice bath. Alice Waters, of Chez Panisse fame, dismisses this step, however, claiming that it makes the beans lose flavor. We'll leave the choice up to you!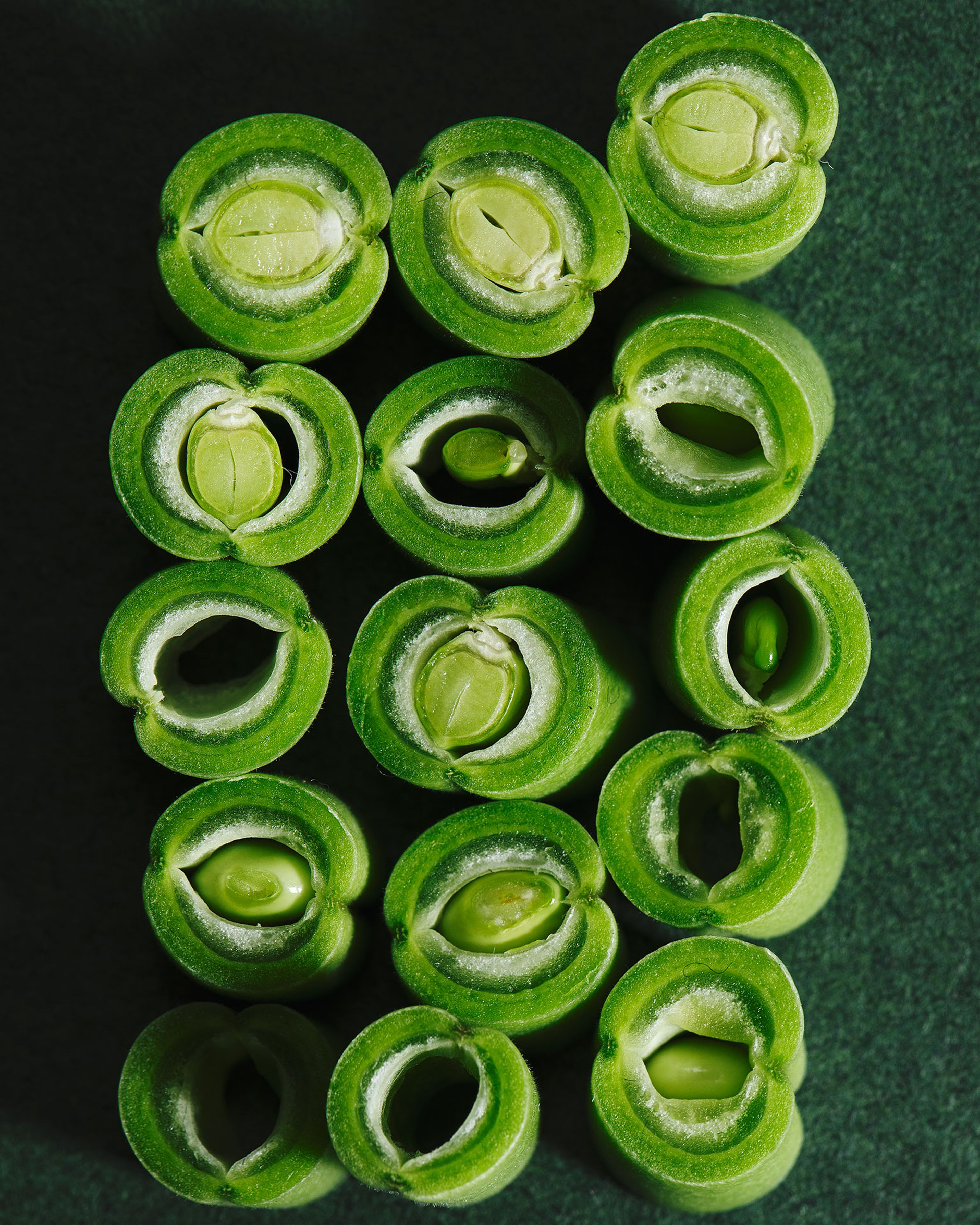 The green bean is also a good way to experience culinary traditions from disparate parts of the globe. In France, haricots verts almondine and salad niçoise, are the most popular ways to serve green beans whole. Serving them pureed is also part of the French tradition. In China, depending on the region, you may find them in a stir-fried dish with other vegetables or as a standalone, perhaps fried with garlic and spiced with chili peppers and sesame oil. In Turkey, you might find them braised in olive oil, along with tomatoes and onions, for an extraordinarily long time. The beans are served at room temperature, topped with a squeeze of citrus, chopped herbs or possibly yogurt.
5. What to make next
We'll be releasing new green bean recipes all week, so keep checking back! Here's where to start:
French potato and green bean salad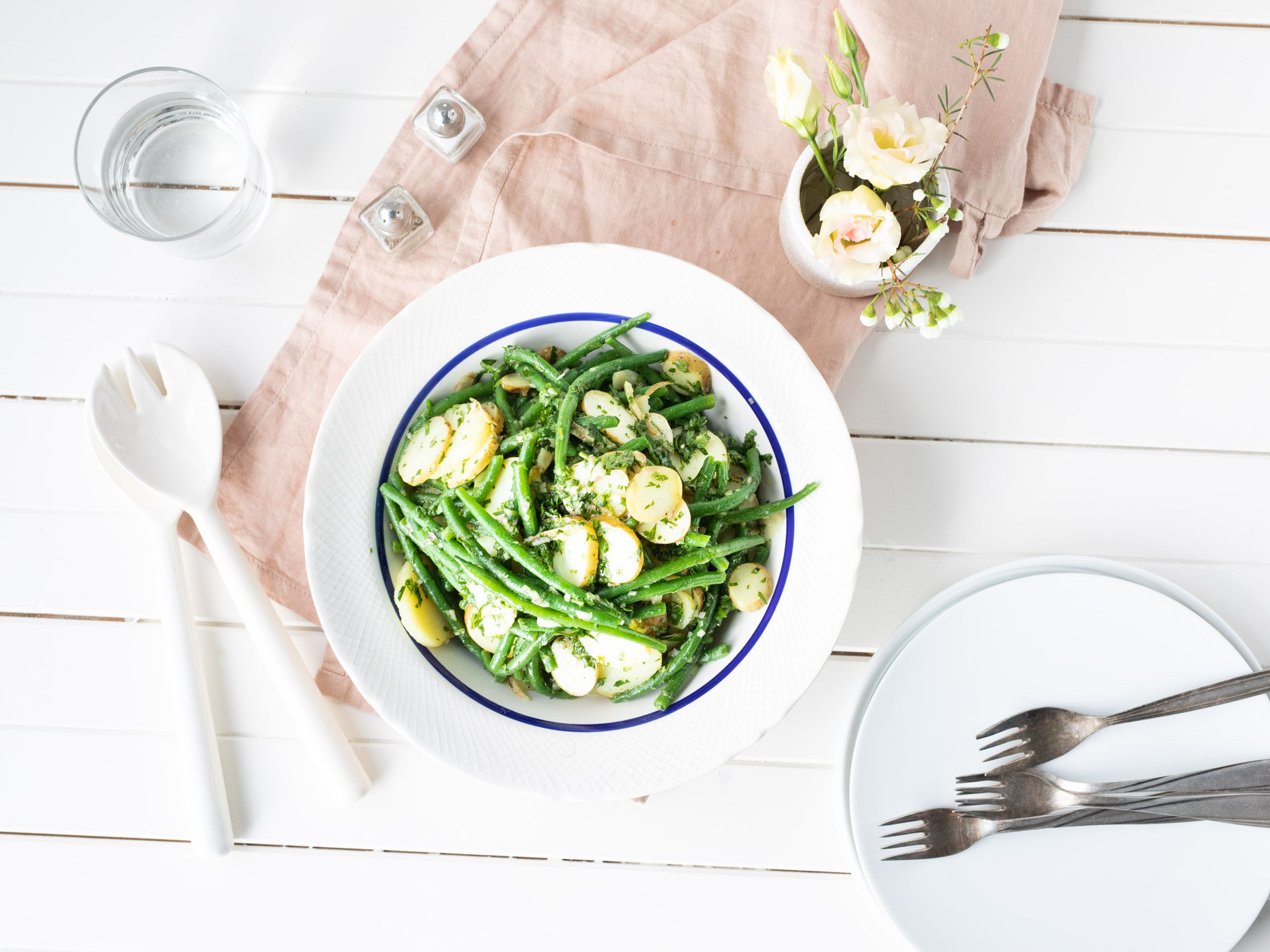 → Go to recipe
Green bean and lemongrass noodle soup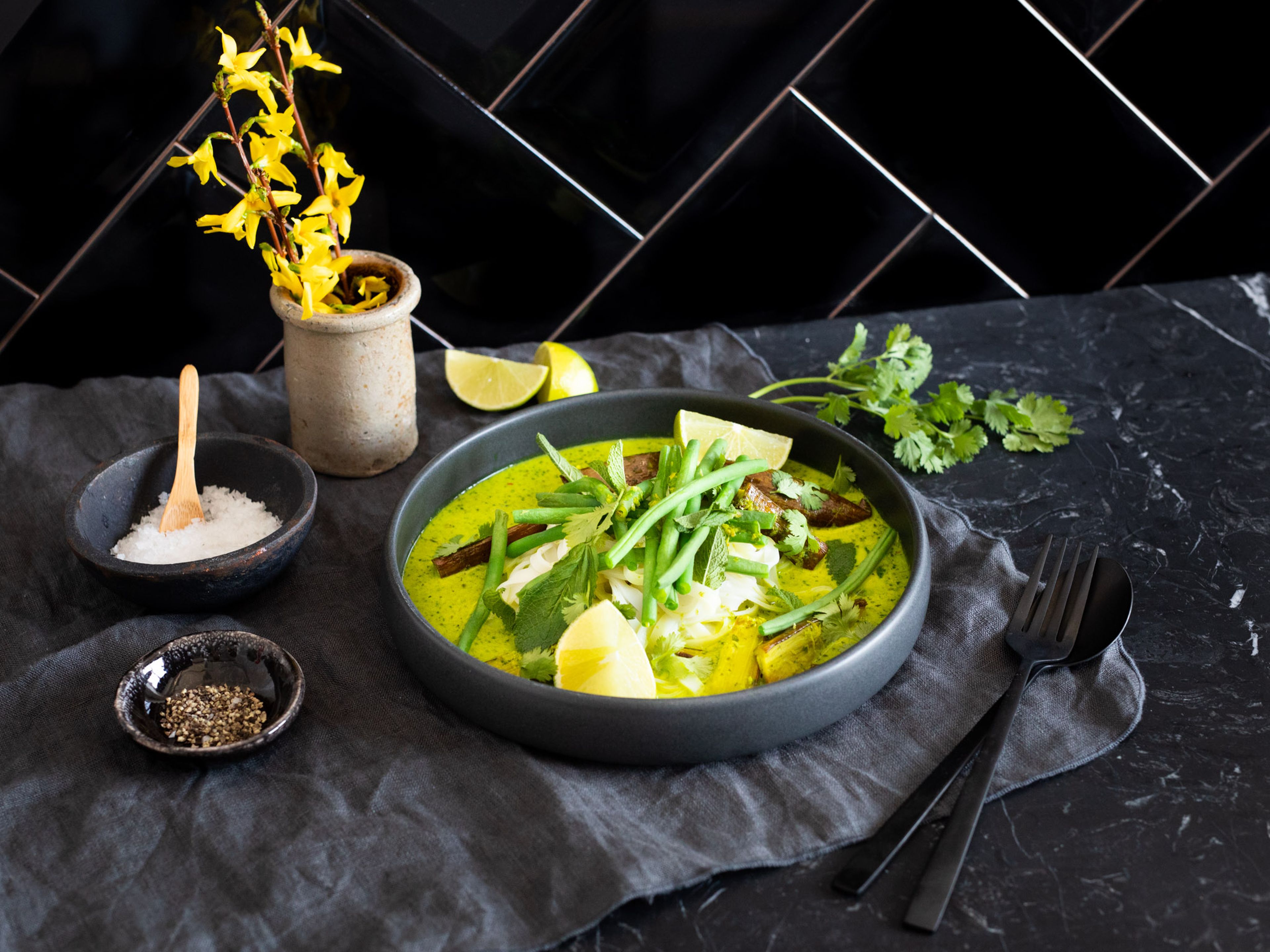 → Go to recipe
Orecchiette with green beans and pistachio pesto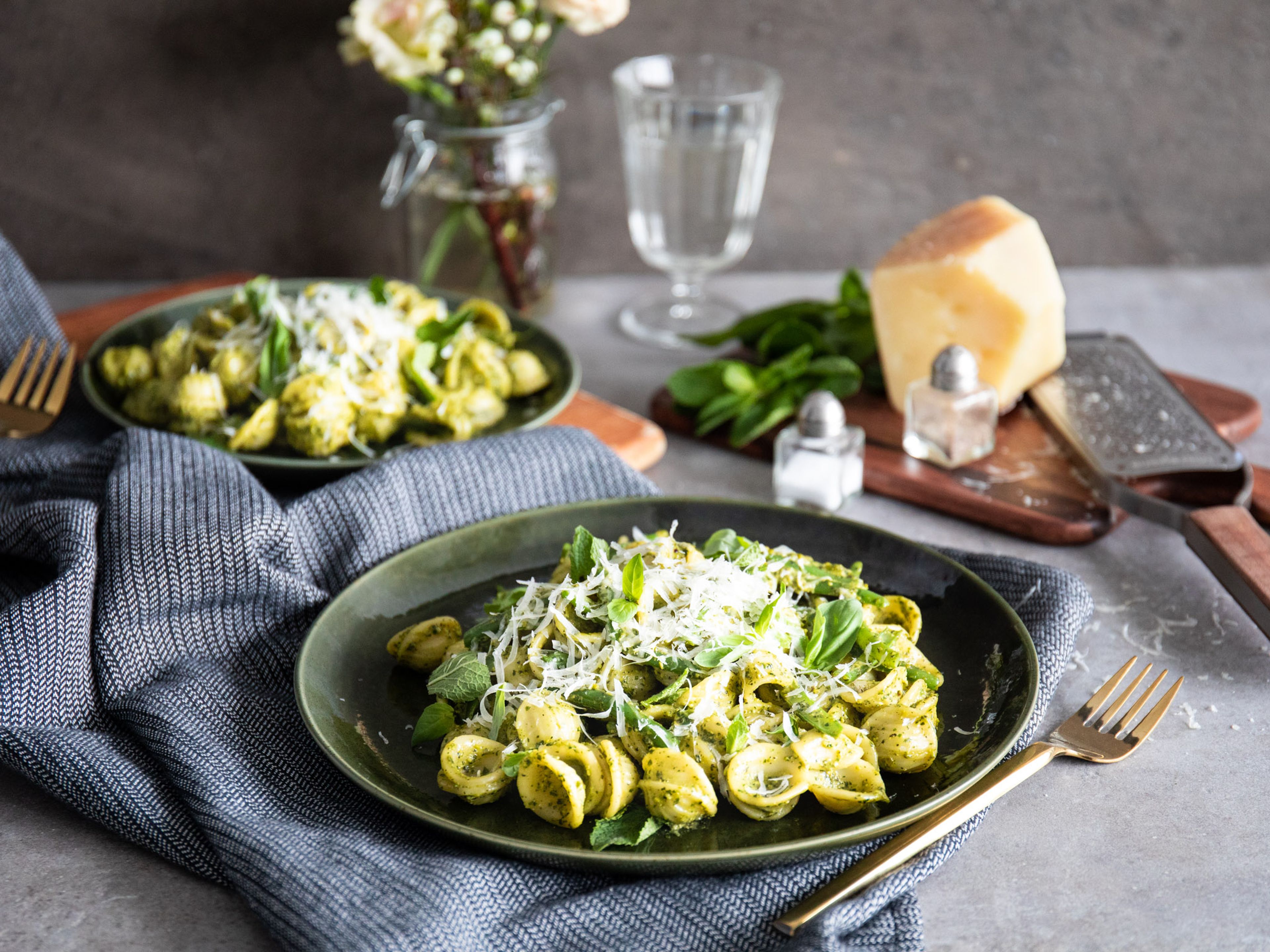 → Go to recipe
Published on May 5, 2019
More delicious ideas for you