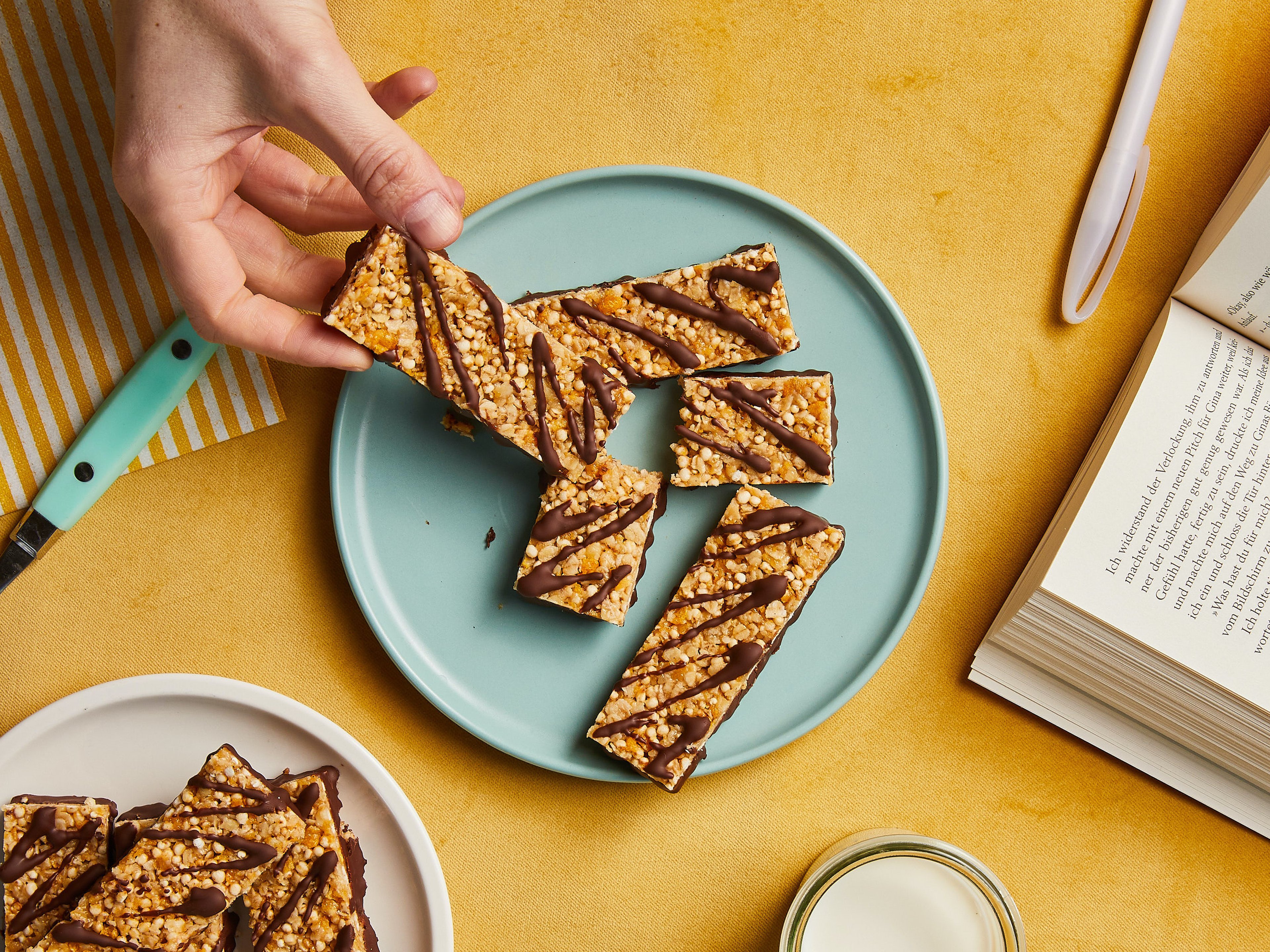 20+ Homemade Granola and Granola Bar Recipes
From our editors, chefs, and community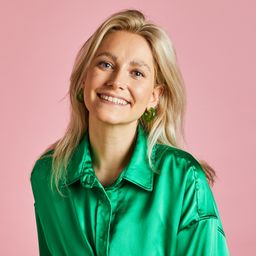 Food Editor at Kitchen Stories
When it comes to cooking, you never stop learning. A small tip in the right direction can transform a dish from just okay to out-of-this-world delicious: So to help you cook with confidence (and stop sifting through confusing Google results) we've set up our very own Cooking Hotline. It's time to ask us your burning cooking questions: Submit them here!
In my family, especially championed by my mom, a bowl of crunchy granola steps in for the typical morning coffee. It provides quick energy and is packed with nutrients, so it makes for an easy, delicious start to the day. It can also be turned to at other times, offering a crisp, slightly sweet pick-me-up-slash-power-snack or a crunchy addition to an all-I-brought-is-yogurt lunch. My colleague Lara told me that her personal rule is to never leave the house without a snack in her bag, and what better way to do that than with a granola bar? Just one bite can stave off the hanger (hunger anger) in many a tough, time-sensitive situation.
However, since store-bought bars and boxes can be quite expensive and often contain unnecessary amounts of sugar, it's not a bad idea to learn how easy it is to make crunchy granola and granola bars at home. You can fill them with your favorite ingredients, make them vegan or gluten-free, and adjust the amount and type of sugar to your liking. If you can plan ahead and make a bigger batch, it'll always be there for you, no matter when you need them. Just reach into your bag or pantry and you'll never have to be hangry again!
Granola is so versatile, and you only have to put int what you like or already have on hand. Here are some ideas to get you started:

— Cereals: oats, puffed wheat, puffed quinoa, or amaranth (gluten-free), cornflakes
— Nuts and seeds: almonds, cashews, pumpkin or sunflower seeds, peanuts, macadamia nuts, walnuts, hazelnuts, pecans, sesame or chia seeds
— Spices and extras: cinnamon, cardamom, ground ginger, nutmeg, vanilla, coconut flakes, matcha or pumpkin spice
— Fruits: banana, dried cranberries, dates, mulberries, raisins, dried mango
— Sweeteners and binders: honey, agave syrup, maple syrup, rice syrup, peanut butter, almond butter, cashew butter, tahini, egg whites
Learn how to make your own easy homemade crunchy granola in our handy how-to here. If you like things a bit less sweet, try our savory granola. Of course, you can also get creative with spices and other ingredients to truly make it your own!
Our favorite granola recipes
To make sure you don't run out of inspiration or get lost in a million possible combinations, we've collected our favorite granola and granola bar recipes from both our chefs and editors and the wider Kitchen Stories community! There's sure to be something for everyone, so give them a try, and keep them on hand for quick breakfasts or much-needed snack breaks.
With milk, yogurt, fruit, or just to crunch:
Make banana bread granola with Lisa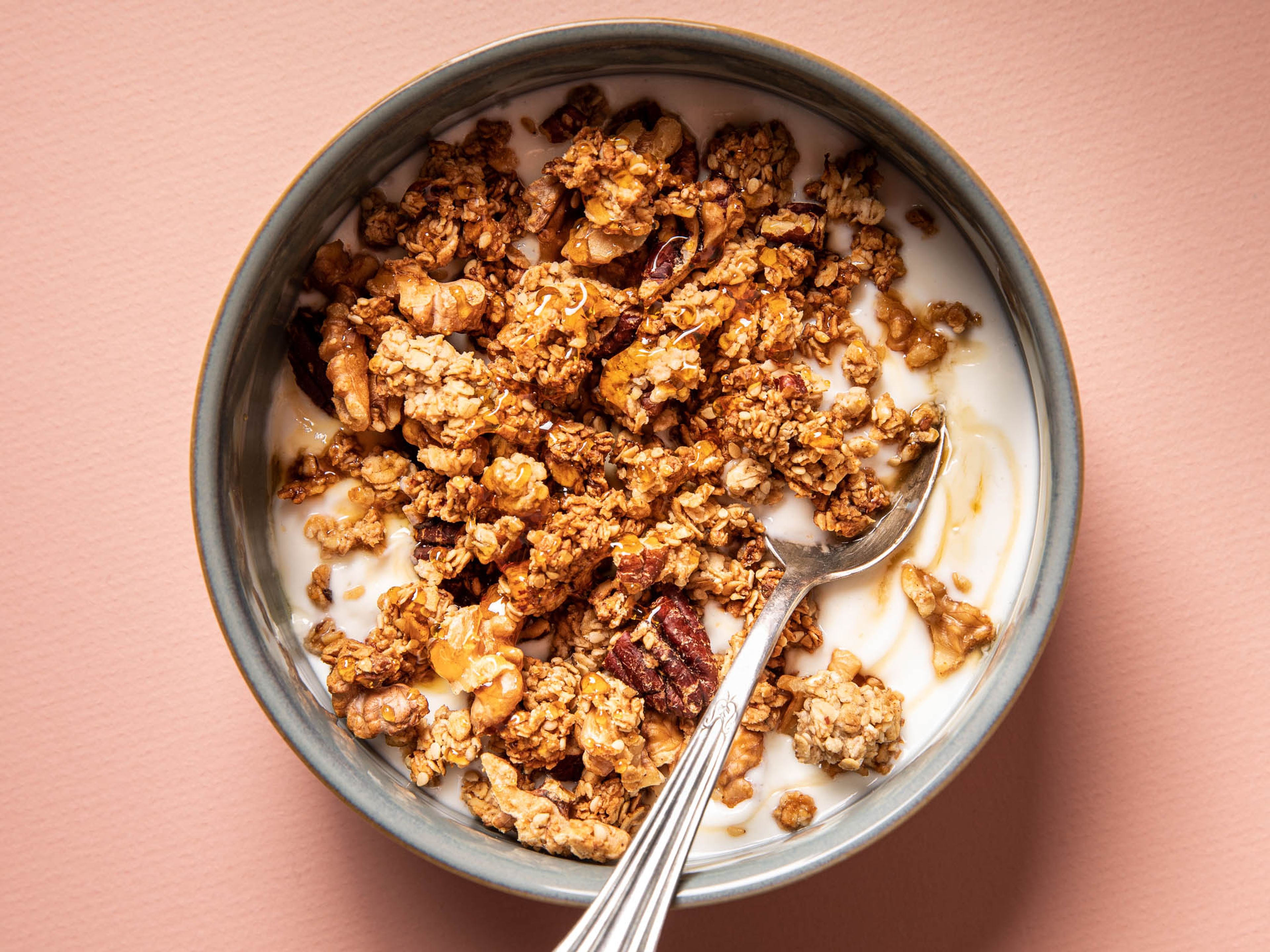 → Go to recipe
— Orange granola
— Homemade golden granola with yogurt
— Crunchy chocolate granola
— Chocolate coconut granola
— Pumpkin granola
— Quinoa granola
Practical granola bars (and cookies!) for the in-between:
Chocolate-dipped banana granola bars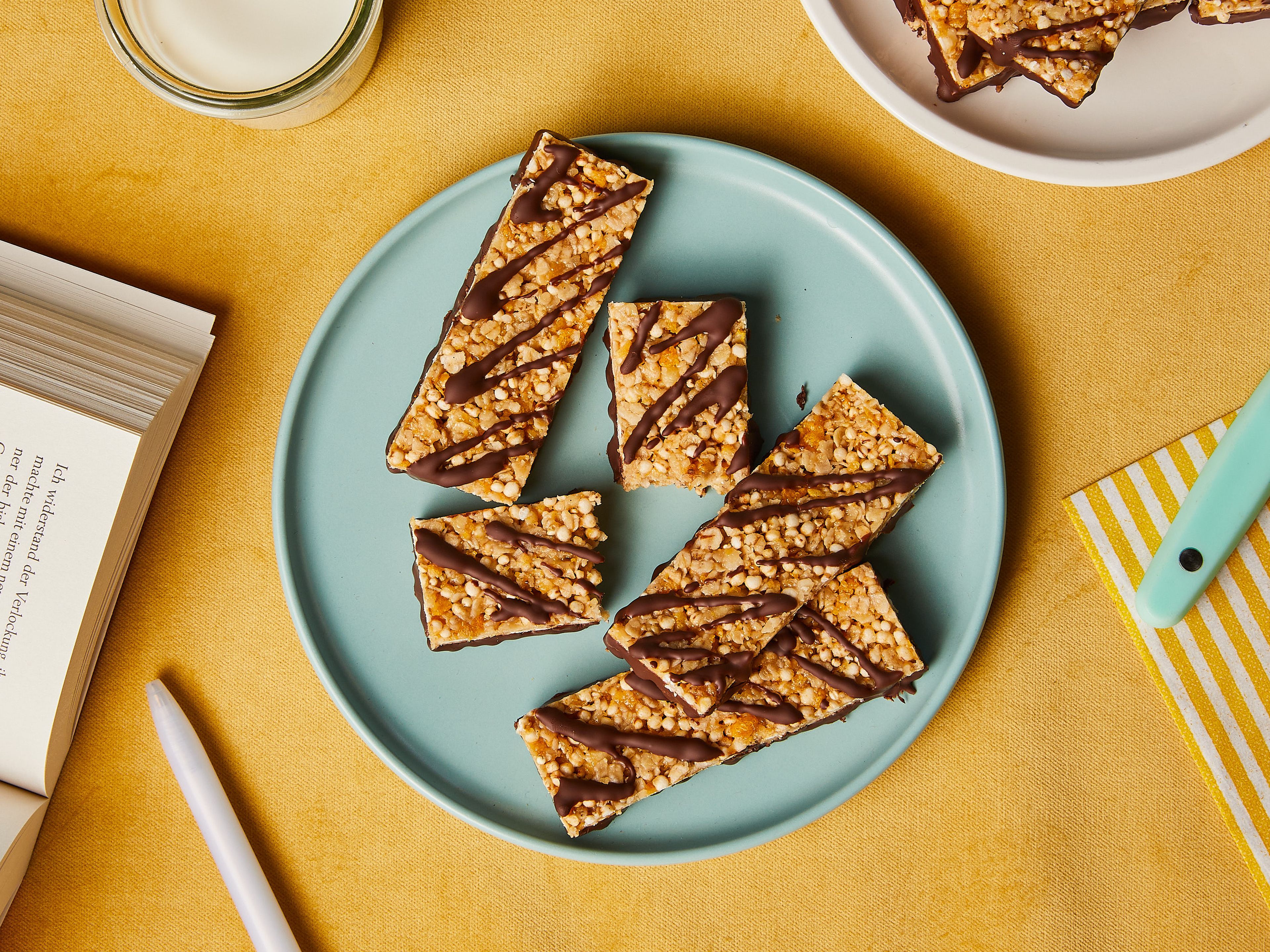 → Go to recipe
— Breakfast bars
— Seedy granola bars
— Vegan granola bars
— Vegan, refined sugar-free granola bars
— Breakfast superfood cookies
— Chia seed cookies
Take your granola to a new level:
Strawberry granola crisp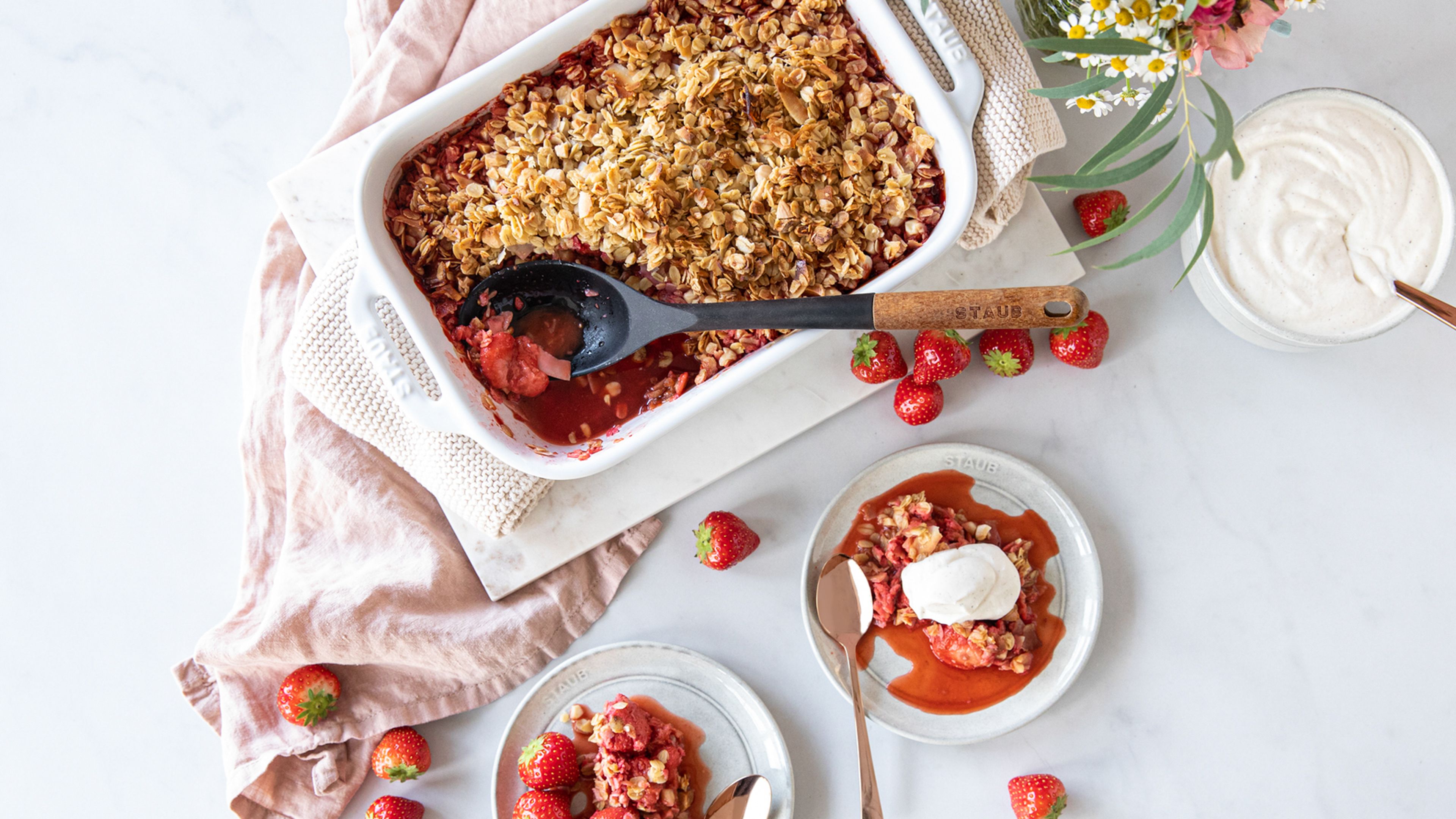 → Go to recipe
— Granola biscotti
— Muesli energy bites
— Healthy granola hearts
— Honey-melon smoothie bowl with coconut granola
Turn your favorite granola into dessert:
Make-ahead layered yogurt and nut butter jars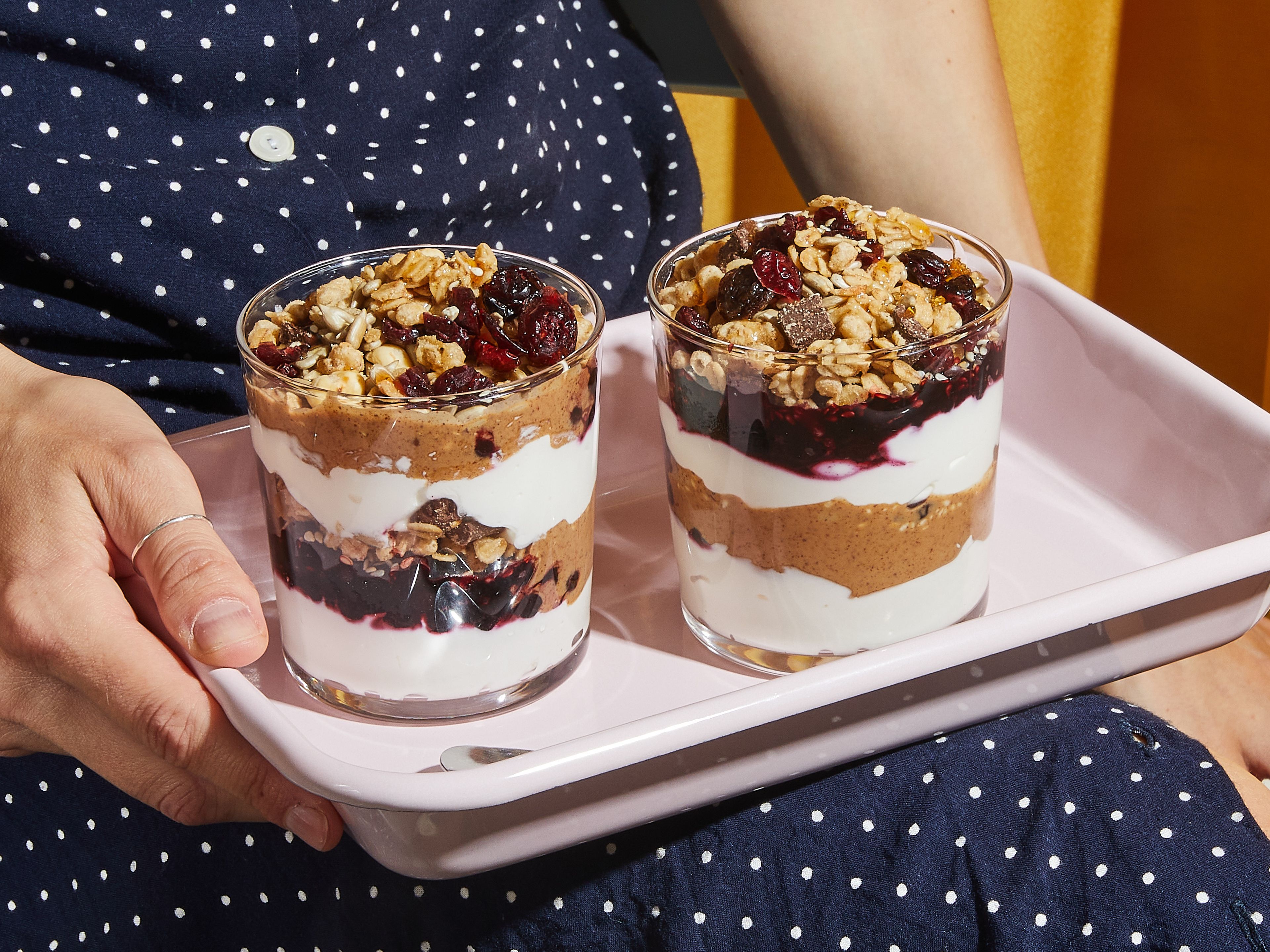 → Go to recipe

Published on March 8, 2022
More delicious ideas for you