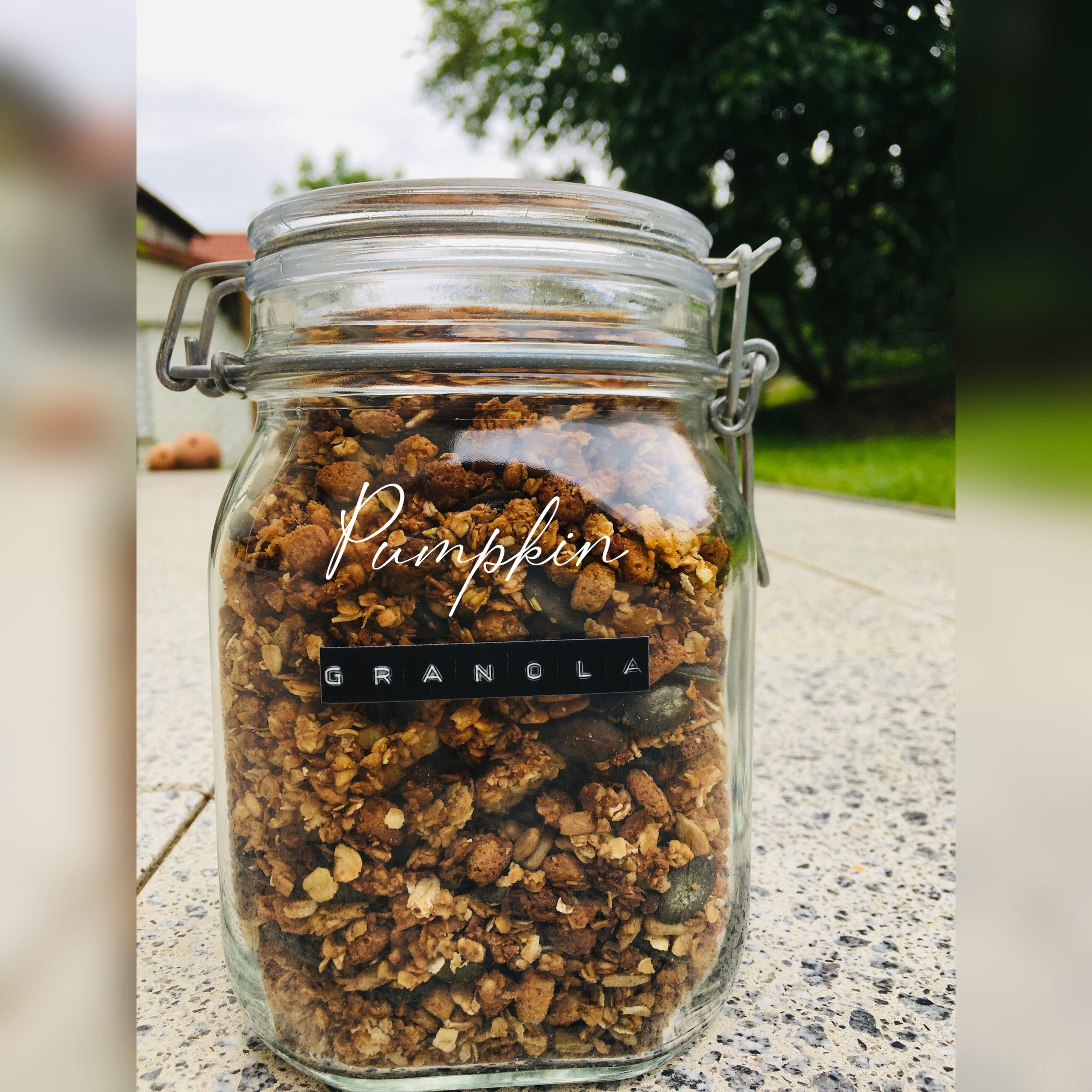 Step 1/ 6

Preheat oven to 200°C/390°F top-bottom heat or 180°C/350°F convection heat.

Step 2/ 6

¼ tbsp

ground cinnamon

¼ pinch

salt

90 g

rolled oats

18 g

undefined

18 g

undefined

In a large bowl mix rolled oats, quinoa flakes or substitute, puffed grain and all the spices.

Step 3/ 6

20 g

maple syrup

10 g

coconut oil

⅜ tbsp

almond butter

48 g

pumpkin purée

In small saucepan, melt maple syrup, oil and almond butter. Then add to the bowl as well as the pumpkin purée and mix well with the dry ingredients.

Step 4/ 6

Transfer everything to a lined baking sheet and spread evenly. In the process, randomly press a little harder in some places, but not the entire mass, otherwise you will get too large chunks.

Step 5/ 6

Bake on the mid rack for approx. 30 min. until the granola is golden brown. Take it out every 10 min. and stir it carefully so nothing gets burnt. After 20 min, sprinkle pumpkin seeds and pecans on the granola and let it bake for the final 10 min.

Step 6/ 6

Allow to cool and store as airtight as possible.

Enjoy your meal!
More delicious ideas for you