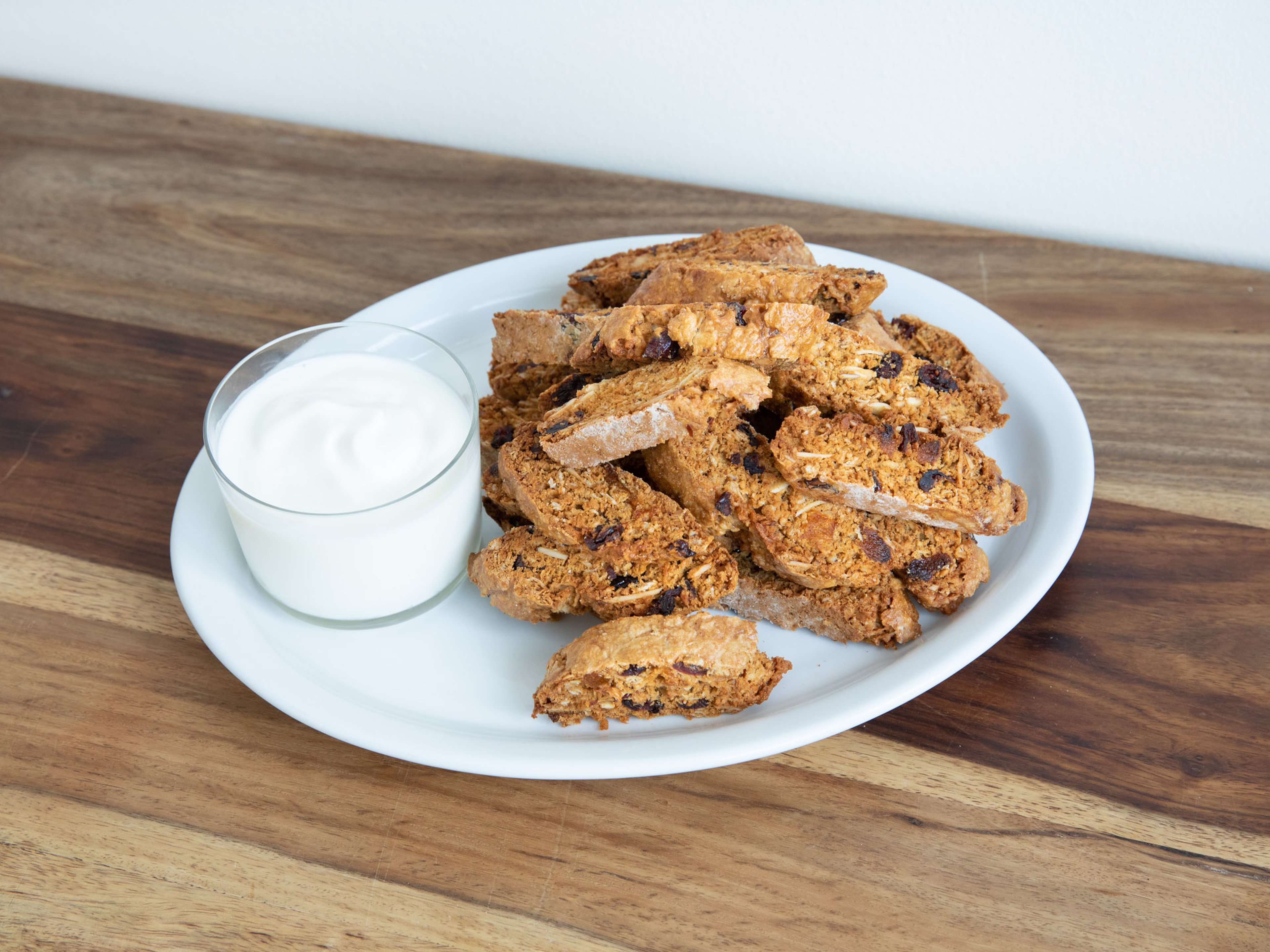 Granola biscotti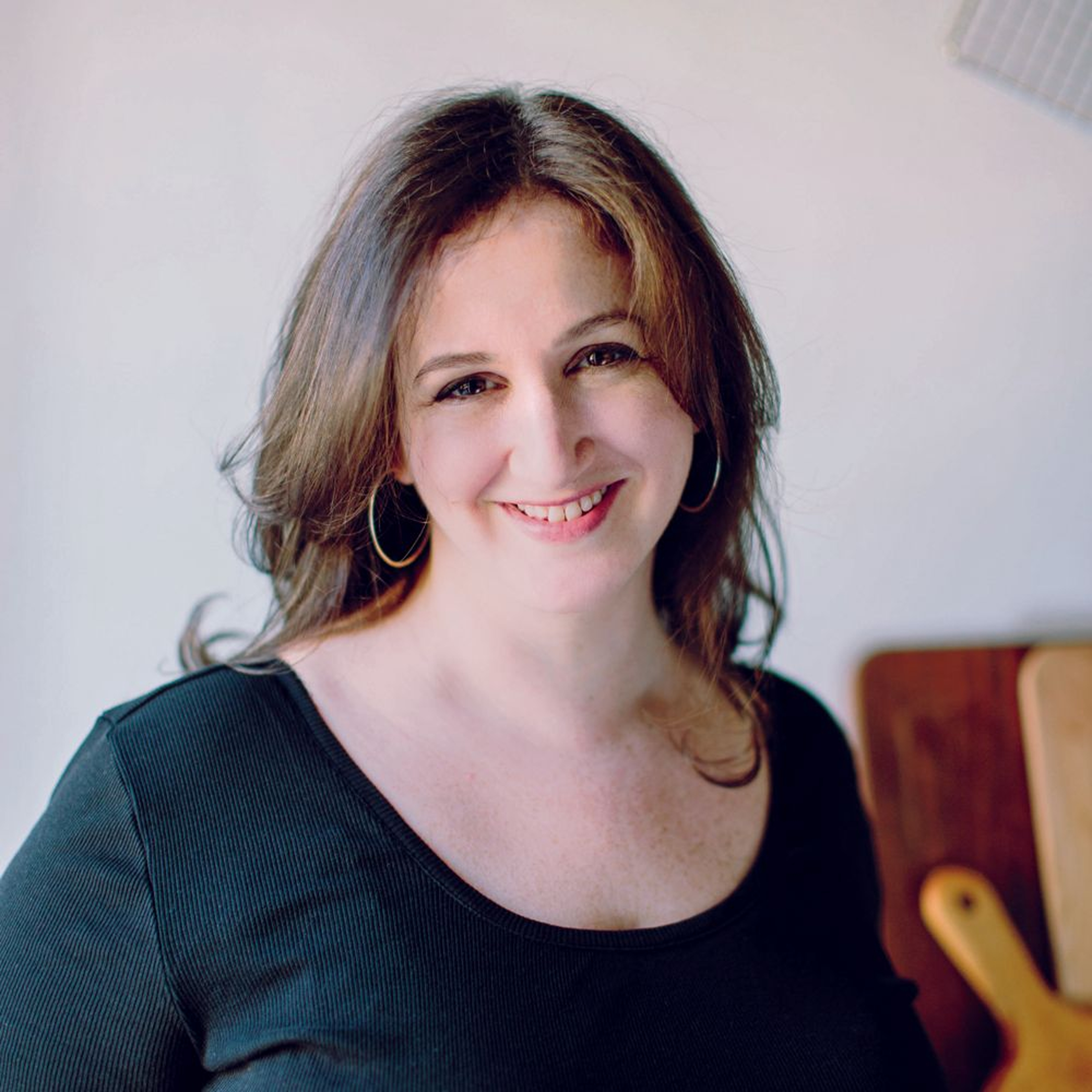 "There are a lot of good reasons to make and eat the finger-shaped twice-baked dunkable cookies known as biscotti, cantuccini, and sometimes even Mandelbrot, and most involve delicious things to drink: coffee, black tea, and vin santo and other dessert wines. Part biscotti but mostly granola, this recipe is full of oats, nuts, coconut, and dried fruit. Just barely sweetened, they're the ideal companion to your best breakfast intentions. Plus, they keep for weeks, which means you can grab one or two per day and pretty much never regret having them on you. This recipe is very tweakable; you could add cinnamon, almond extract, citrus zest, or vary the fruits and sweeteners. You could swap half the flour for whole wheat or oat flour, or you could add some chocolate chips. Who could blame you? Adapted from Smitten Kitchen Every Day: Triumphant and Unfussy New Favorites. Copyright © 2017 by Deb Perelman. All rights reserved."
Ingredients
unsweetened shredded coconut
Utensils
oven, large bowl, hand mixer with beaters, rubber spatula, baking sheet, parchment paper, bowl, whisk, pastry brush, cutting board, serrated knife
How to cream butter and sugar
How to beat egg whites
Step 1/ 3

4¾ g

unsalted butter (melted)

2¾ g

raw sugar

2¾ g

brown sugar

⅛

eggs

⅛ tsp

vanilla extract

7¼ g

flour

⅛ tsp

baking powder

⅛ tsp

baking soda

⅛ tsp

salt

7¼ g

rolled oats

2½ g

sliced almonds

2¼ g

unsweetened shredded coconut

4⅛ g

dried cranberries

4⅛ g

dried apricots

oven
large bowl
hand mixer with beaters
rubber spatula

Position a rack in the center of the oven, and heat to 165°C/325°F. Whisk melted butter and sugars in the bottom of a large bowl with a hand mixer. Whisk in the eggs and vanilla, then add in the flour, baking powder, baking soda, and salt. Stir in the rolled oats, sliced almonds, coconut, and dried fruit with a rubber spatula.

Step 2/ 3

⅛

egg white

flour (for dusting)

baking sheet
parchment paper
bowl
whisk
pastry brush

On a floured counter, using floured hands, roll half the dough into a log the length of your baking sheet, 30 - 35 cm/12 - 14 in. Transfer the dough log to a parchment paper-lined baking sheet, and pat the top lightly until it becomes more oval-shaped. Repeat with the second half of the dough. Beat the egg white until foamy, and brush it over logs. Bake the logs at 165°C/325°F for 20 min., or until they are lightly golden brown and beginning to form cracks.

Step 3/ 3

cutting board
serrated knife

Let cool almost completely (it's okay if the centers are still lukewarm), about 1 hour. With a serrated knife, cut the logs on the bias into 13 cm/½ -inch-thick slices. They will be crumbly; so cut as gently as possible. Transfer the slices back to the parchment-lined baking sheet, and lay flat in a single layer. Bake for another 20 min. at 165°C/325°F, or until toasted and crisp. Let cool. Biscotti keep in an airtight container at room temperature for up to 2 weeks, and longer if well wrapped in the freezer. Tastes great dipped in yogurt.

Enjoy your meal!
More delicious ideas for you