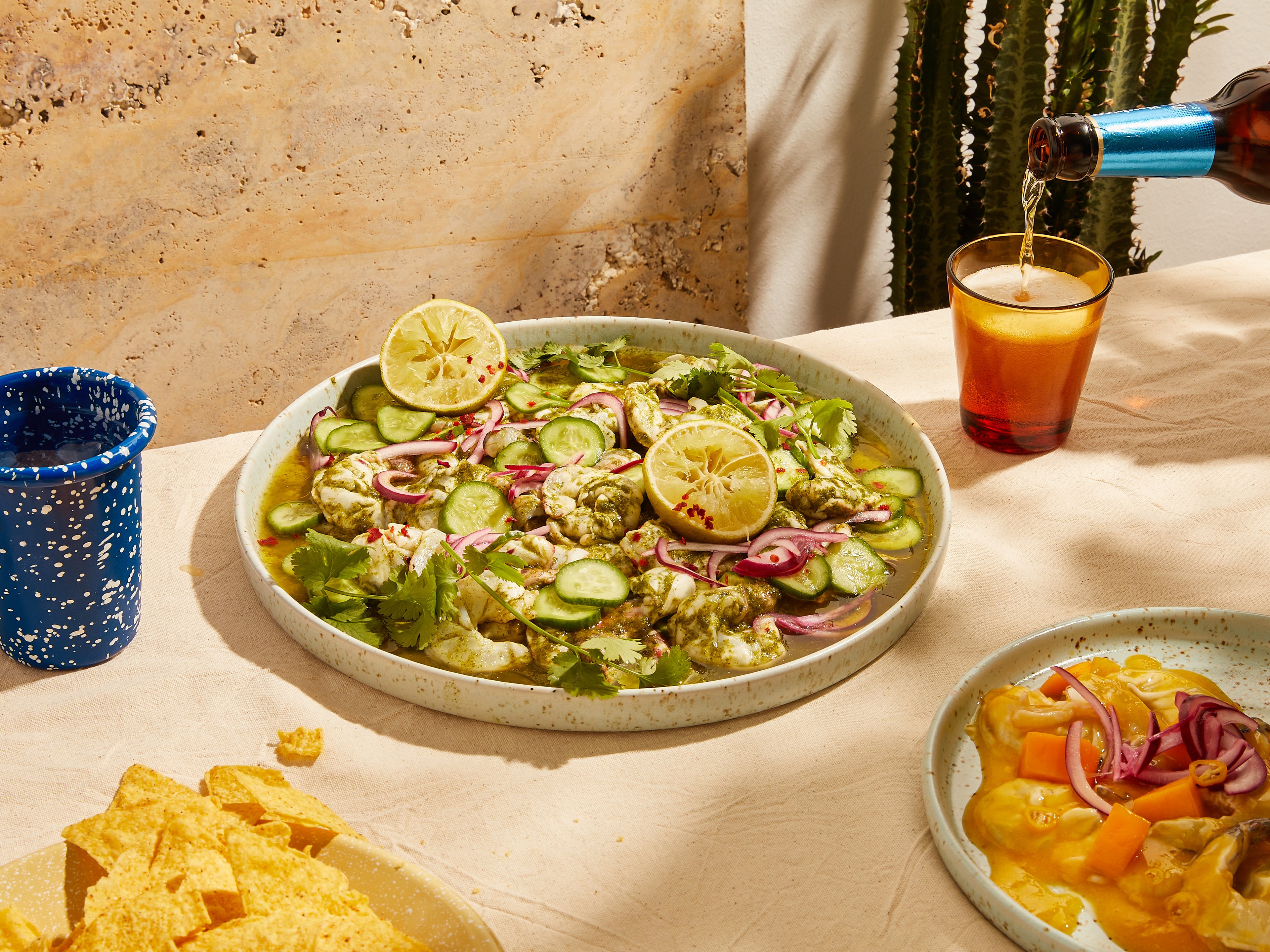 Tired? Make Ceviche and Let the Citrus Do the Cooking
How to make ceviche and aguachile at home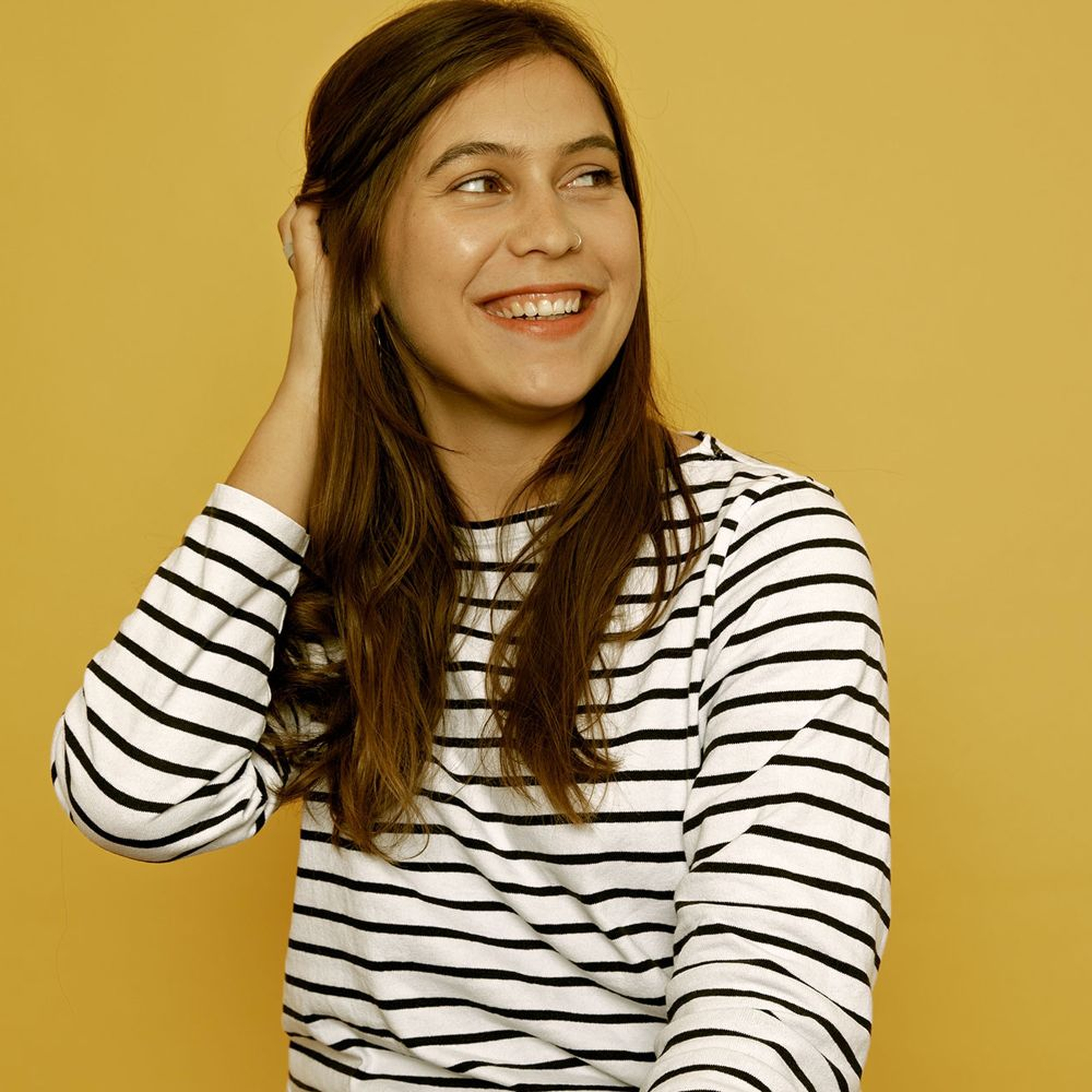 The last thing we feel like doing in peak summer? Spending time over a hot stove. So you can maximize your time in the sun (or the shade), our August issue is dedicated to the (nearly) no-cook recipes we turn to when it's just "Too Hot to Cook". To stay up to date, check back here for a full list of our latest recipes and articles, and don't forget to follow us on Instagram for more!
Ceviche is to seafood what gazpacho is to tomatoes. It's cooling, smacking of citrus-sea flavor that renders seafood bouncy and creamy and is served bursting with refreshing herbs, punchy onions, and sometimes even sweet slips of mango. Although it has a reputation of being a restaurant-y food, possibly because it involves serving more or less "raw" seafood, it's an easy dish to make at home once you know the method—one that has such a "wow" factor in both its appearance and taste.
Today, inspired by Hanna's new recipes, we'll look at aguachile, a fiery Mexican ceviche, and walk you through the need-to-knows of how to make ceviche at home.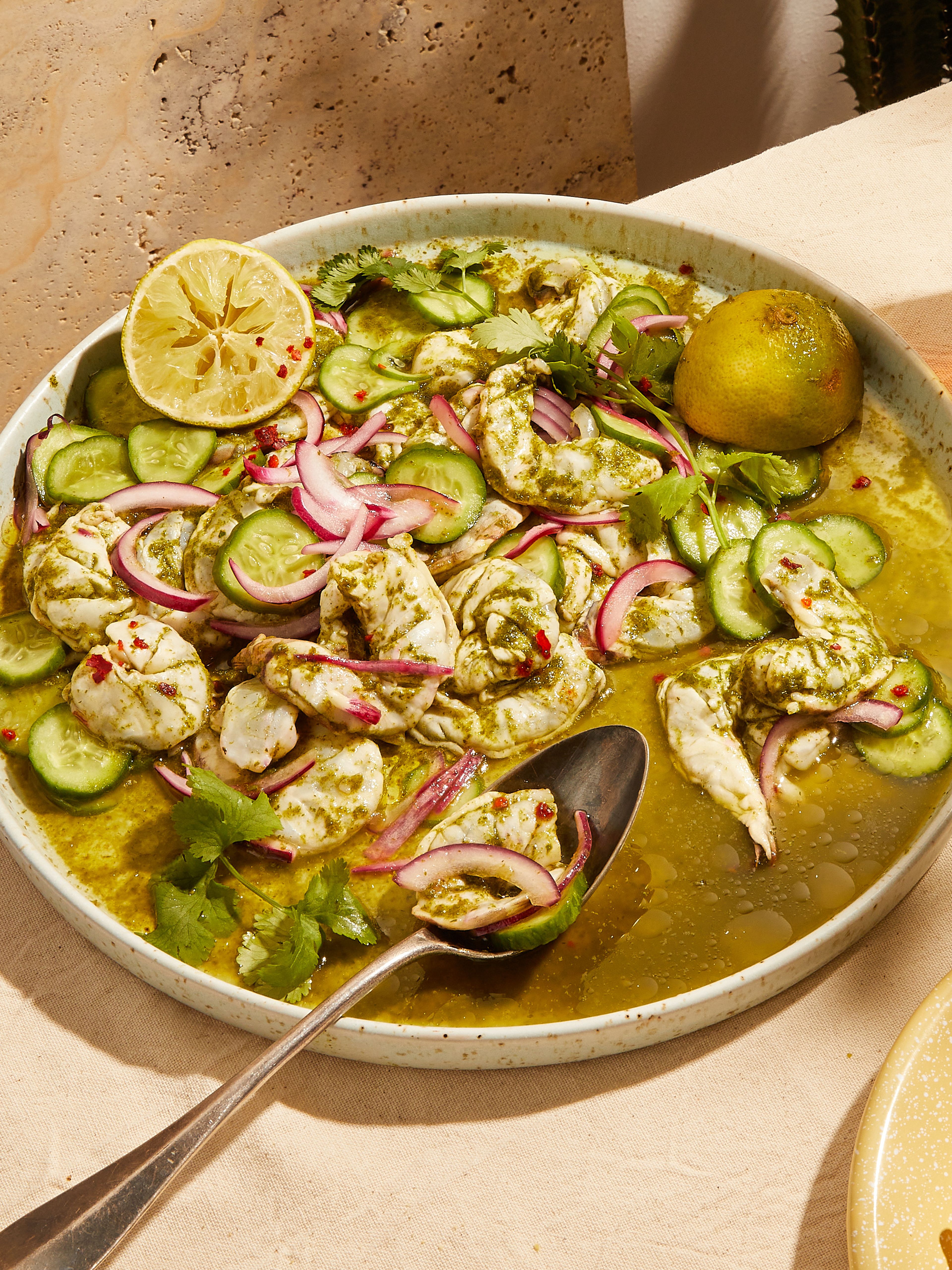 What is this magic: How does citrus cure fish?
Citrus doesn't exactly cook fish, but the citric acid kick starts a process called denaturing (which also happens when something is heated) that changes the proteins, turning fish from soft and translucent to firm and opaque, just like it does when cooked. One thing to note is that citric acid doesn't kill bacteria in the same way that heat does, which is why buying fresh, high-quality fish and serving and eating ceviche promptly after preparing it is key. The curing time differs according to how the fish is cut, so be sure to follow the recipe's instructions if you're only just diving into preparing ceviche.
What kinds of citrus can you use for ceviche and aguachile?
Lime, or a mix of lemon and lime, is what you tend to see most often used in recipes, but you can temper lime's sourness by mixing it with orange (supposedly bitter orange was what was first used in Peru) or opt for lemon or even grapefruit. Be sure to look for organic, unwaxed citrus as the zest adds a brilliant depth and fragrance to ceviche, too.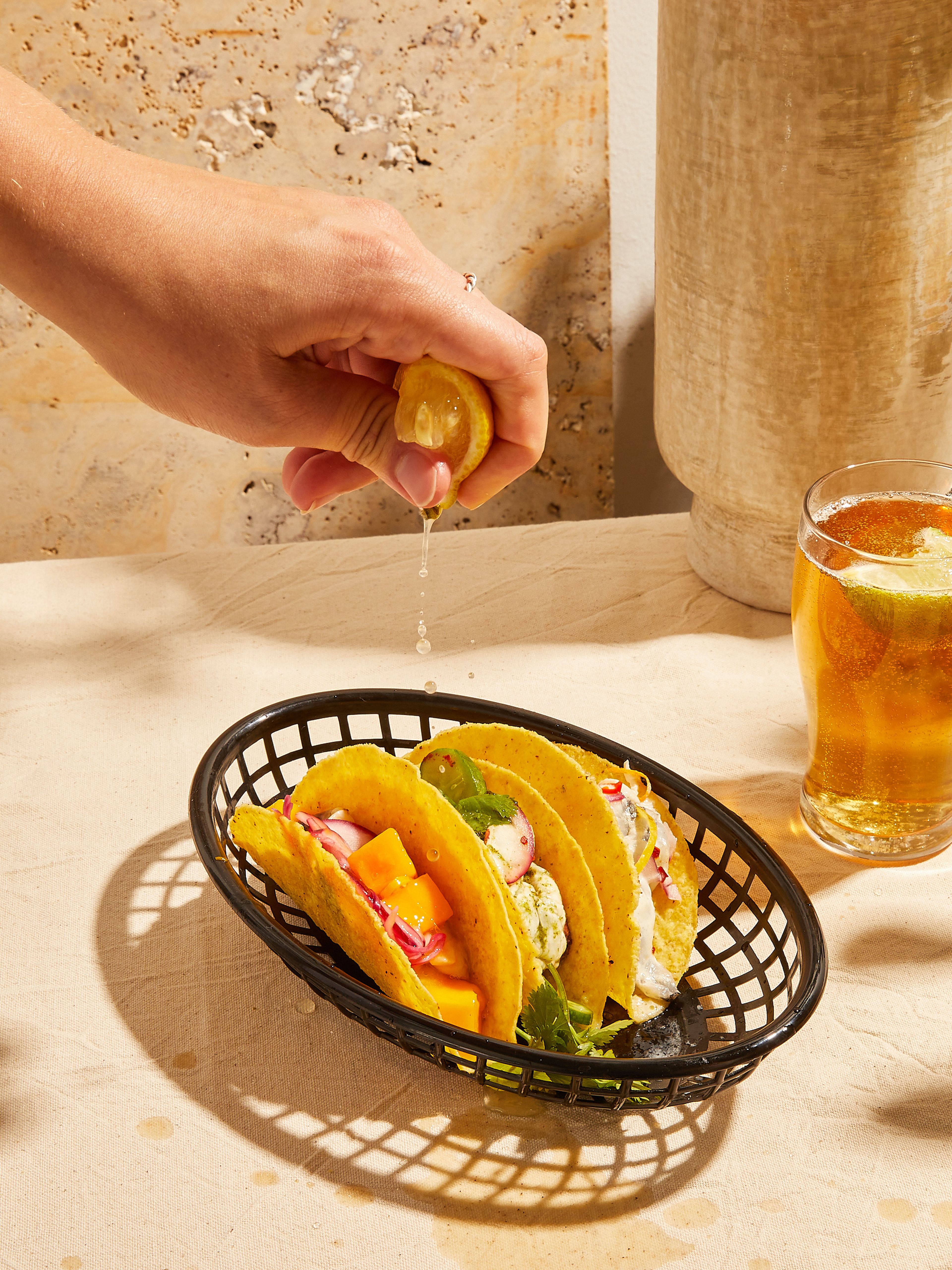 What's the difference between ceviche and aguachile?
Ceviche originated in Peru, but spread throughout Central and South America and the neighboring Caribbean, where there are plenty of variations to enjoy. In the most classically known Peruvian ceviche, chunks of fish, red onion, chilis, peppers, and cilantro are cured for at least 10 minutes until the fish is firm and opaque. Try this recipe, which takes pointers from the Peruvian style.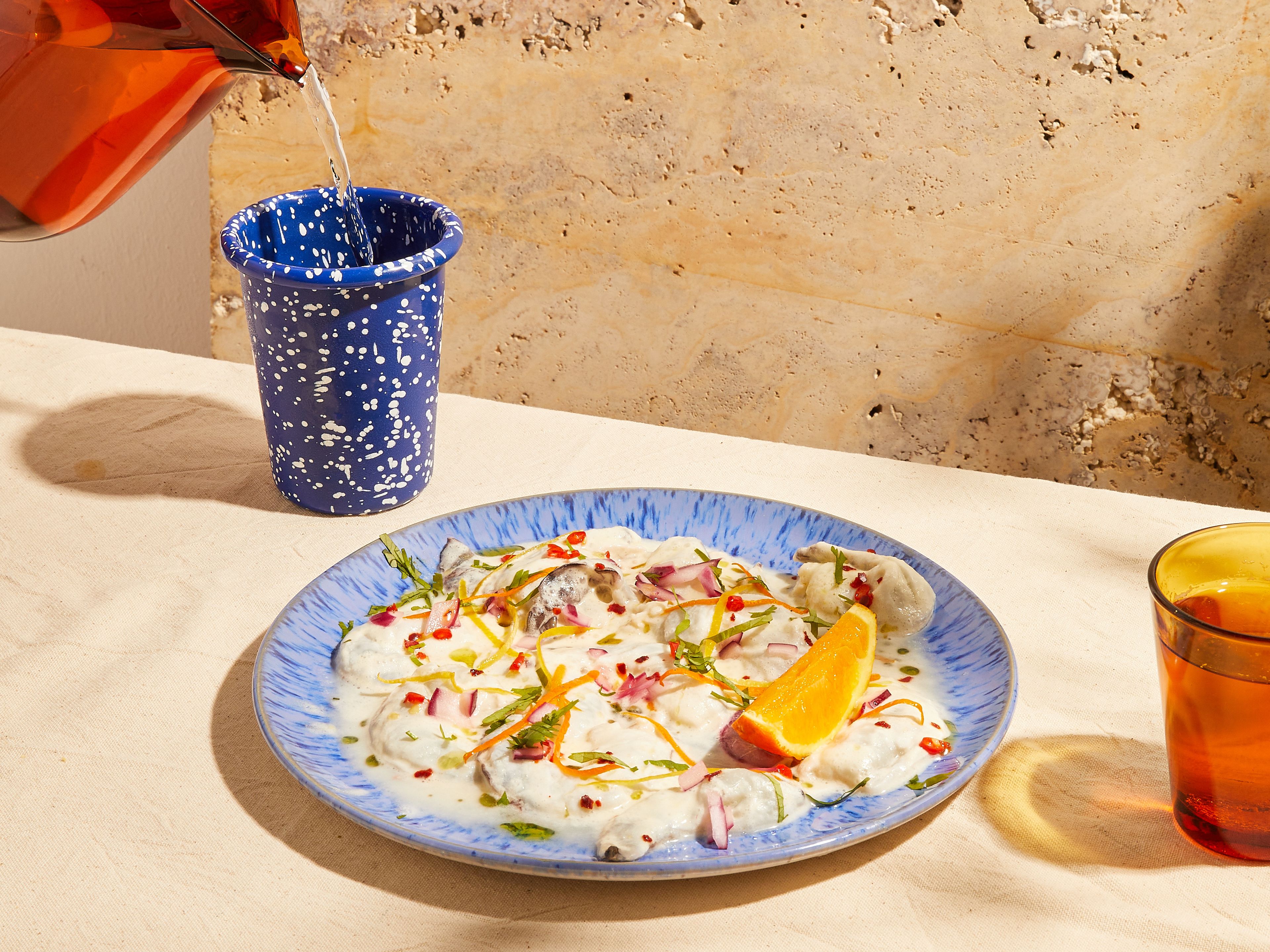 Aguachile, meanwhile, is a variation that originates from Sinaloa in Mexico, and is traditionally made with shrimp, lime, red onion, chilis, and onion and is the style that Hanna's recipe takes inspiration from. It's spicier than many ceviche recipes and is often served immediately, rather than sitting for a time to firm up, though Hanna's recipe sits for 30 min. in the fridge to infuse with flavor.

Hanna also created a recipe for a vegan cantaloupe and sweet potato ceviche, which is nothing short of a lovely and inspired ode to the original.
Shrimp aguachile (Spicy Mexican ceviche)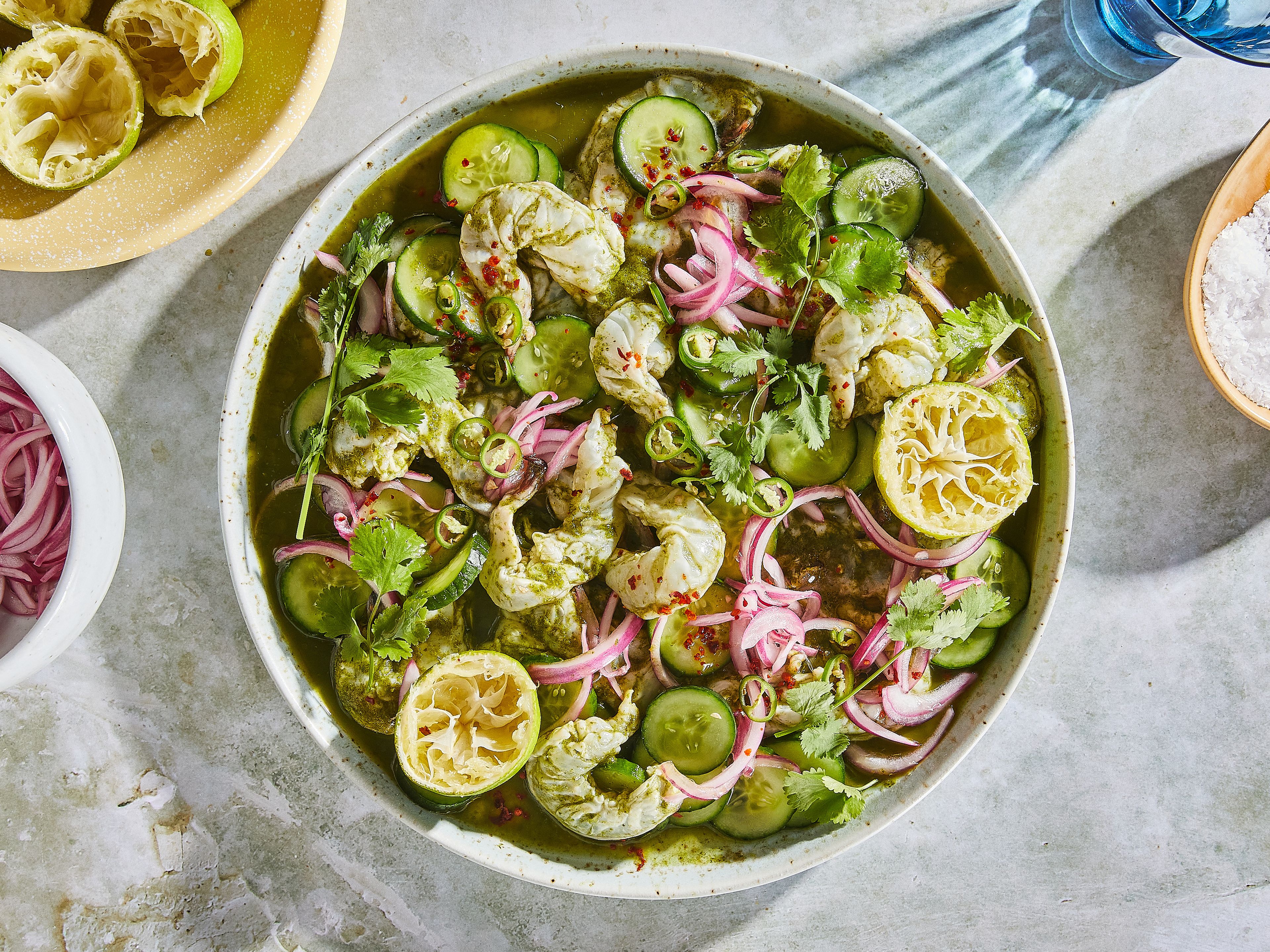 → Go to recipe
The best types of fish and seafood for ceviche and aguachile, plus food safety pointers
For ceviche, use a firm, white-fleshed fish (a fish that when fileted and cut, will hold it's shape rather than disintegrate) from a quality fishmonger—whom you can usefully also ask for advice! You can use fish like sea bass, sea bream, flounder, snapper, mahi-mahi, mackerel, and even shrimp, scallops, octopus, and more…depending where you are in the world and what fish you can find locally.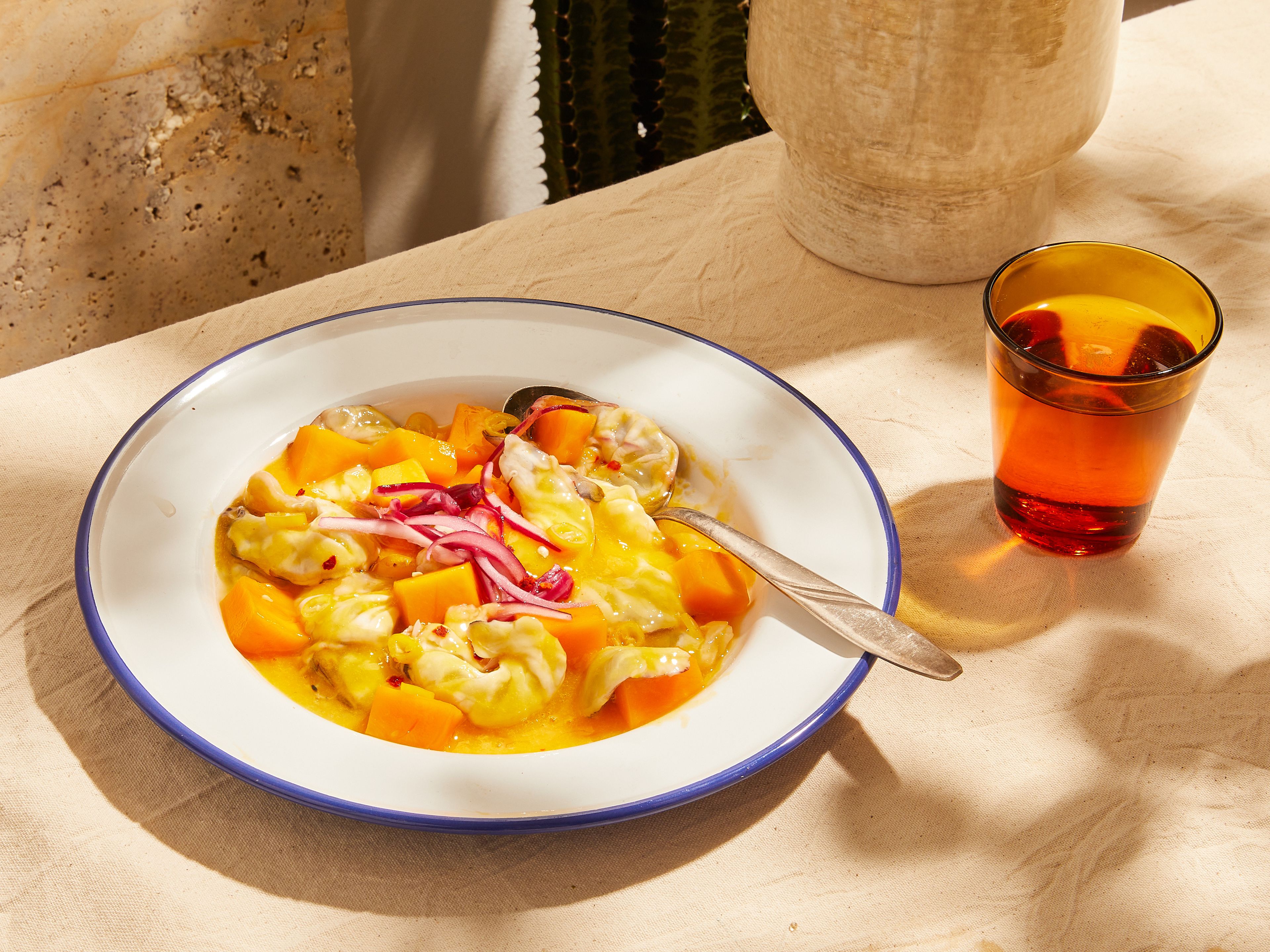 I turned to our resident fishing enthusiast Christian to ask him what fish, available locally in Germany, is best to use: "Sea bream, cod, salmon, tuna, mackerel, trout, char...but really the most important thing is to use fish that is very fresh." For all the insight on how to shop for seafood, including cluing up on how to find fish that has been caught sustainably, take a visit to the fishmongers with Christian in this comprehensive guide. 
To stay on the safe side of food hygiene, we recommend letting your fish cure in the fridge, rather than at room temperature, but again as long as you've purchased quality fresh fish, you will be fine to enjoy your ceviche with no worry.
Serve and eat ceviche like this
Ceviche, to me, always feels like a shared dish—and it's not hard to see from our photos that our minds were led to late summer evenings with friends. In Peru, it's eaten with filling sweet potato and corn on the side, while in Mexico you'll find deliciously crunchy ceviche tostadas—on set, we enjoyed scooping up the aguachile recipes with corn chips, like little bite-sized tostadas. Whichever way you choose to eat them, let them be part of a vibrant spread! And why not try this spicy mezcal margarita or michelada on the side?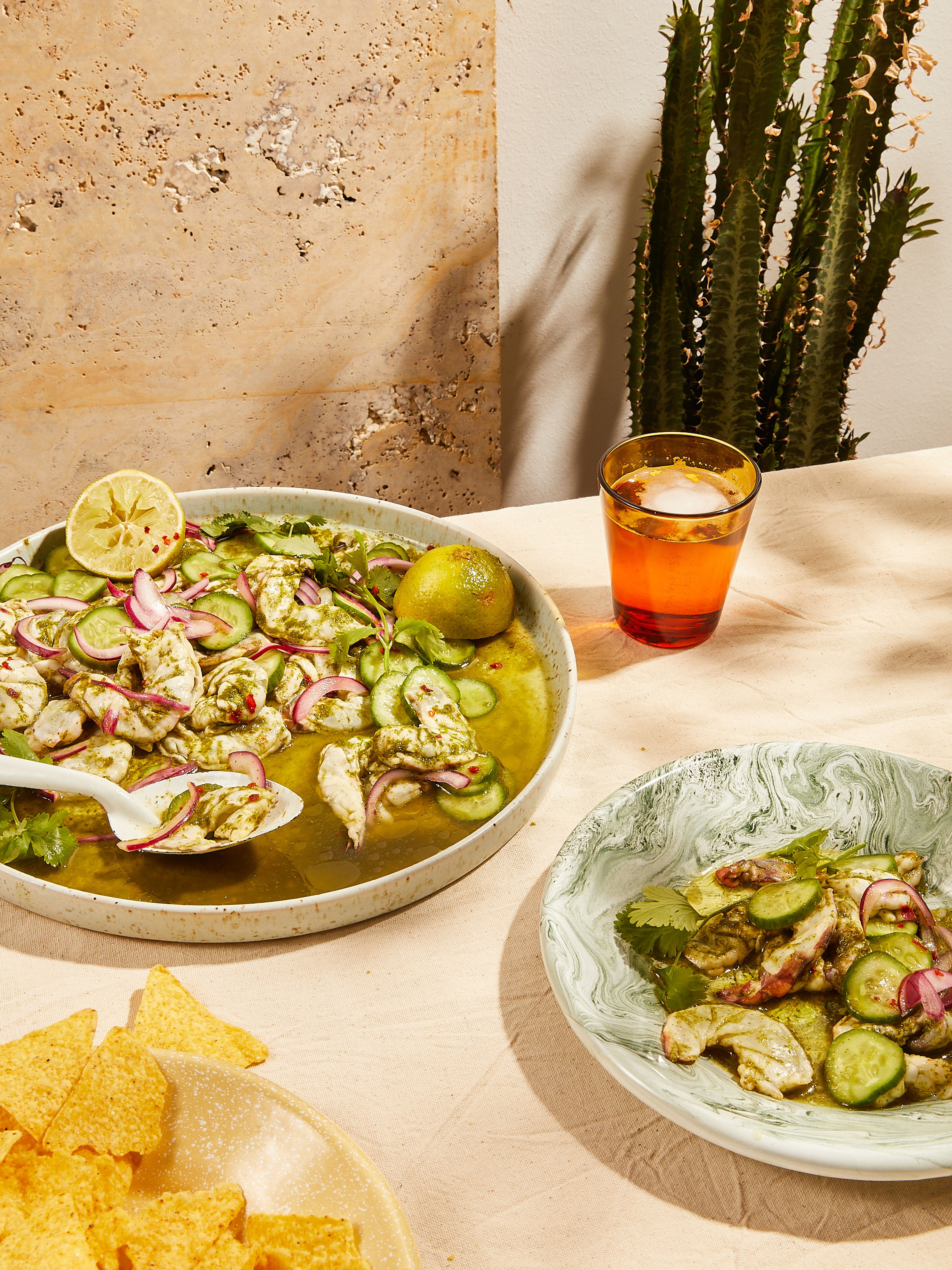 More of our new favorite aguachile ceviche recipes
Mango and shrimp aguachile (Mexican ceviche)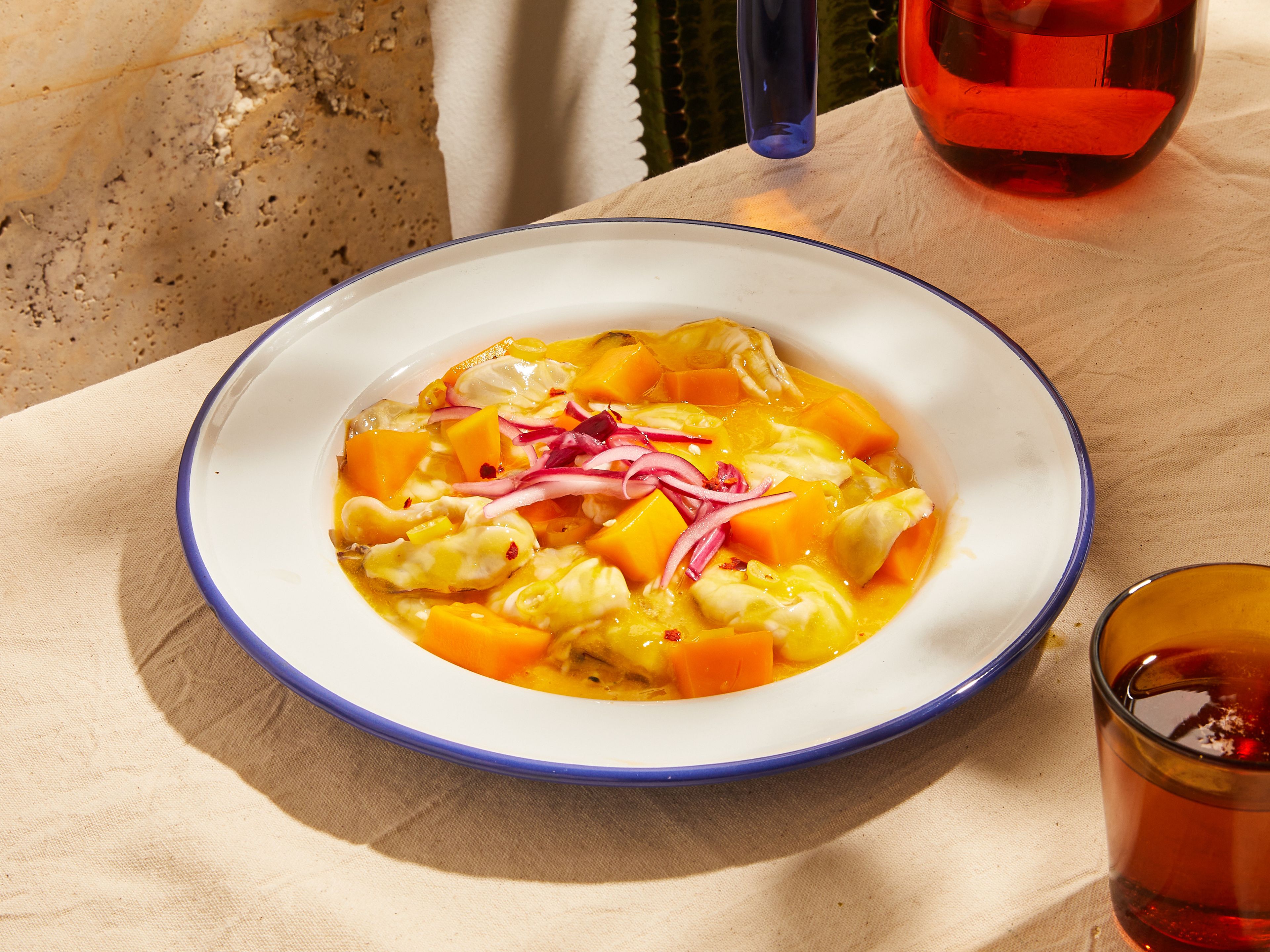 → Go to recipe
Creamy, coconutty shrimp aguachile (Mexican ceviche)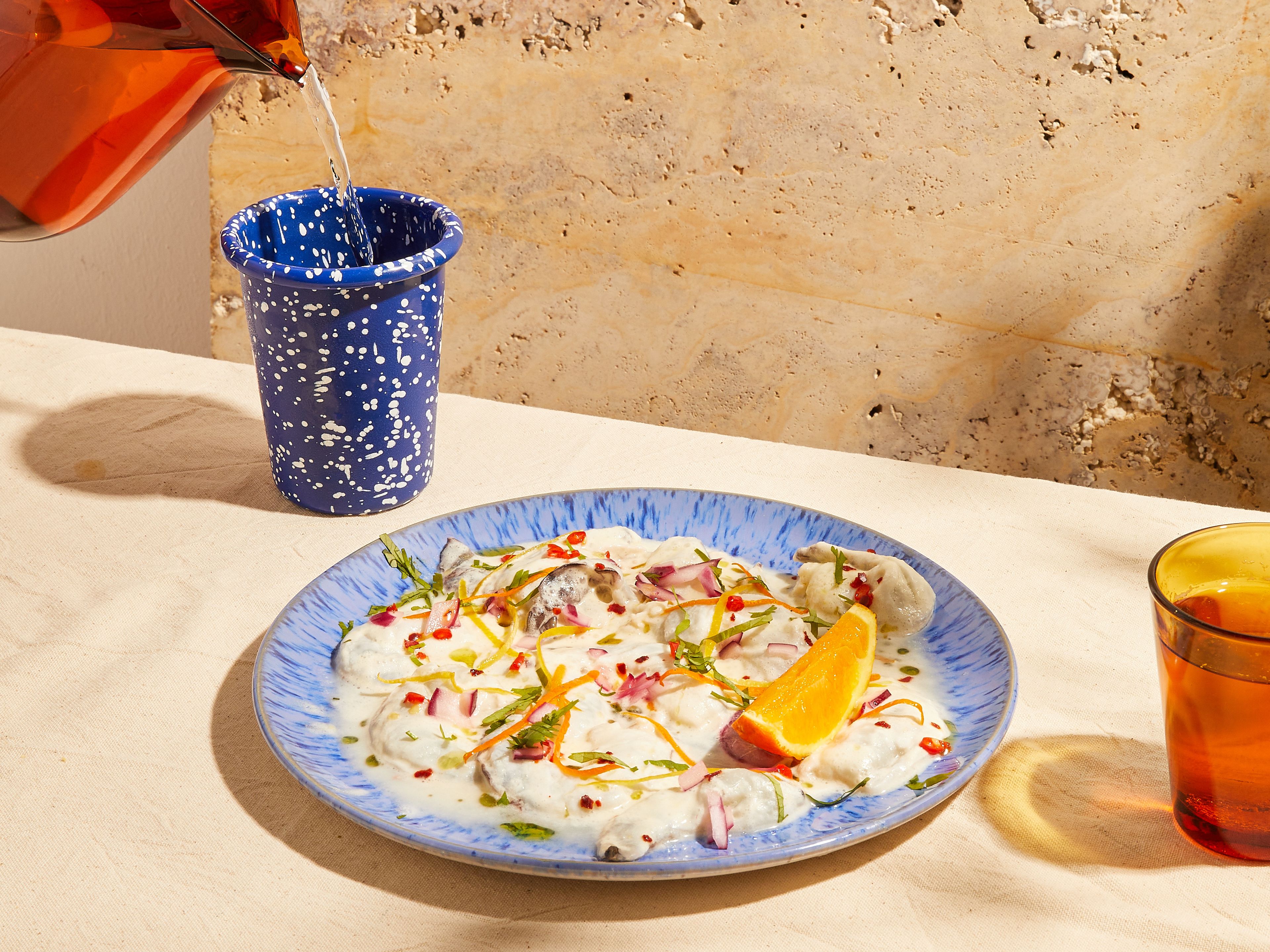 → Go to recipe
Are you a fan of making ceviche at home or do you still have questions about it? If so, let us know in the comments below—we're here to answer them!
Published on August 28, 2021
More delicious ideas for you