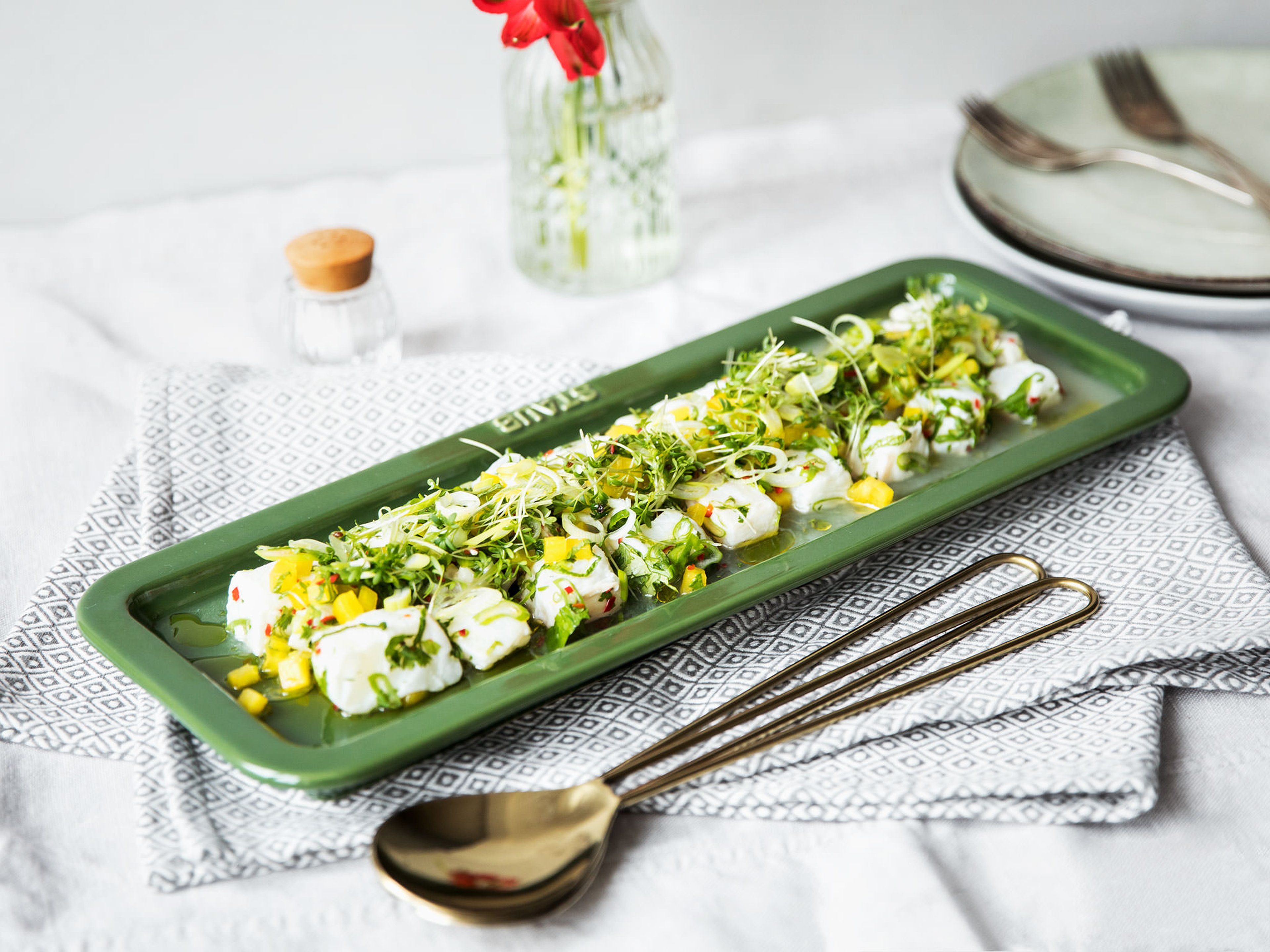 Peruvian-style ceviche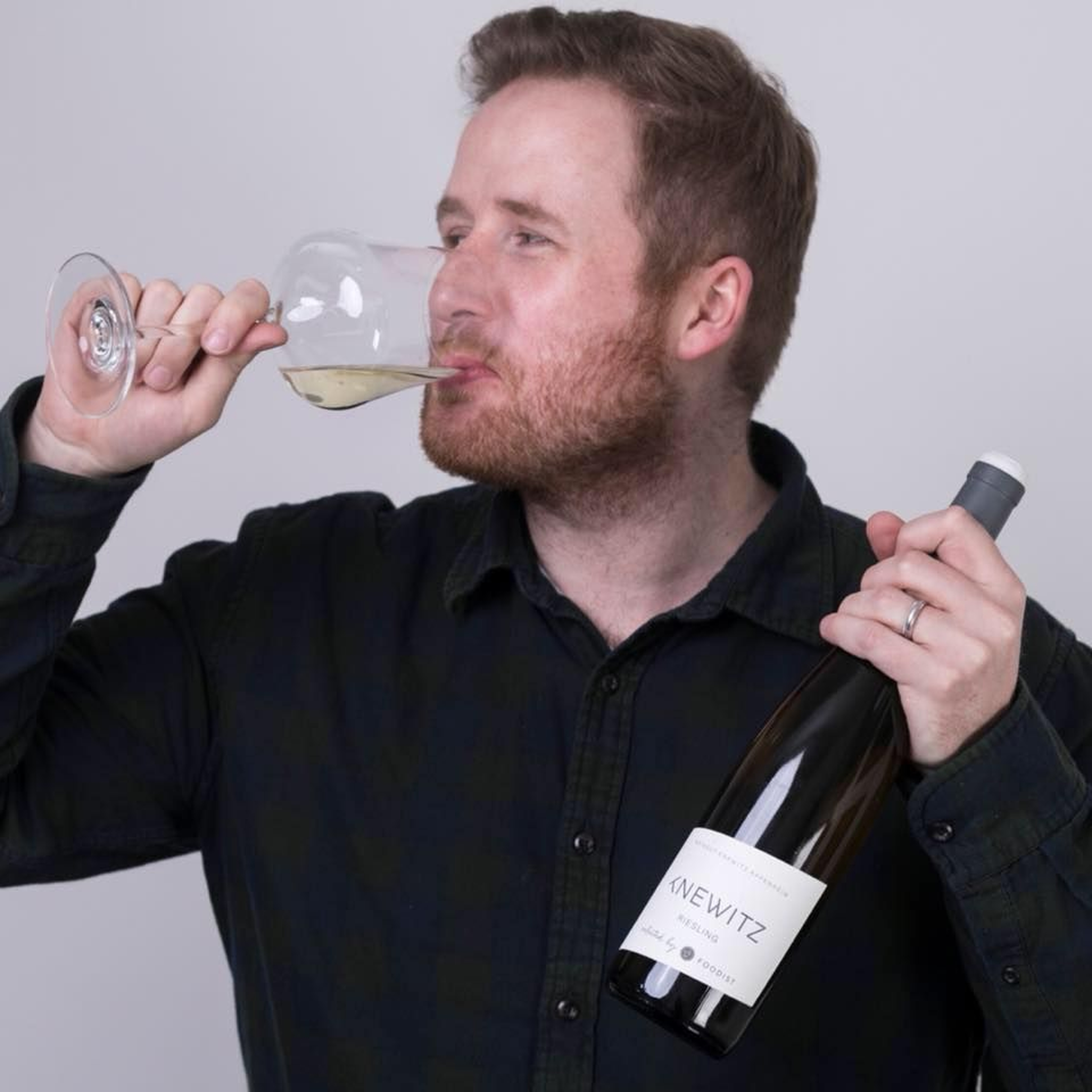 "Enjoyed on the other side of the world, but never forgotten!"
Utensils
bowl, cutting board, knife, peeler, citrus press
How to prepare a chili
How to fillet a fish
How to chop green herbs
How to cut a bell pepper
How to cut green onions
Step 1/ 6

Dice fish filet to 1-cm/0.5-in. thick. (Make sure your fish is fresh, as it will be eaten raw). Place in a bowl.

Step 2/ 6

⅔

yellow bell pepper

1⅓

scallions

Remove the skin of the bell pepper with a peeler and cut the flesh into a fine dice. Finely slice the scallions (cut diagonally to create prettier rings). Add to the fish and mix well. Chill in the refrigerator.

Step 3/ 6

2

limes (juice)

1⅓

red chili peppers

⅔ tsp

sea salt

To prepare the marinade, juice the limes into a bowl. Gently deseed the chili and very finely dice. Add to the lime juice, then add sea salt and stir well. Chill in the refrigerator.

Step 4/ 6

13⅓ g

mint

13⅓ g

cilantro

Wash the mint and cilantro, then remove the leaves and chop. Discard the stalks. Chill leaves in the refrigerator.

Step 5/ 6

33⅓ g

garden cress

olive oil

Now that everything is ready and chilled, it's time to assemble. Pour the marinade over the fish and mix so that the fish is covered. It should not soak in fully though, as the center of the fish should remain raw. Marinate no longer than 3 min. Then add the herbs, as well as half of the cress. Serve ceviche on a plate and garnish with the remaining cress. At the end, drizzle with olive oil and enjoy!

Step 6/ 6

Want to share your recipe with our awesome community? Each week, we'll be choosing your best recipes to test cook, photograph, and publish on Kitchen Stories for the world to see! Simply email us at community@kitchenstories.io and send us your recipe.

Enjoy your meal!
More delicious ideas for you