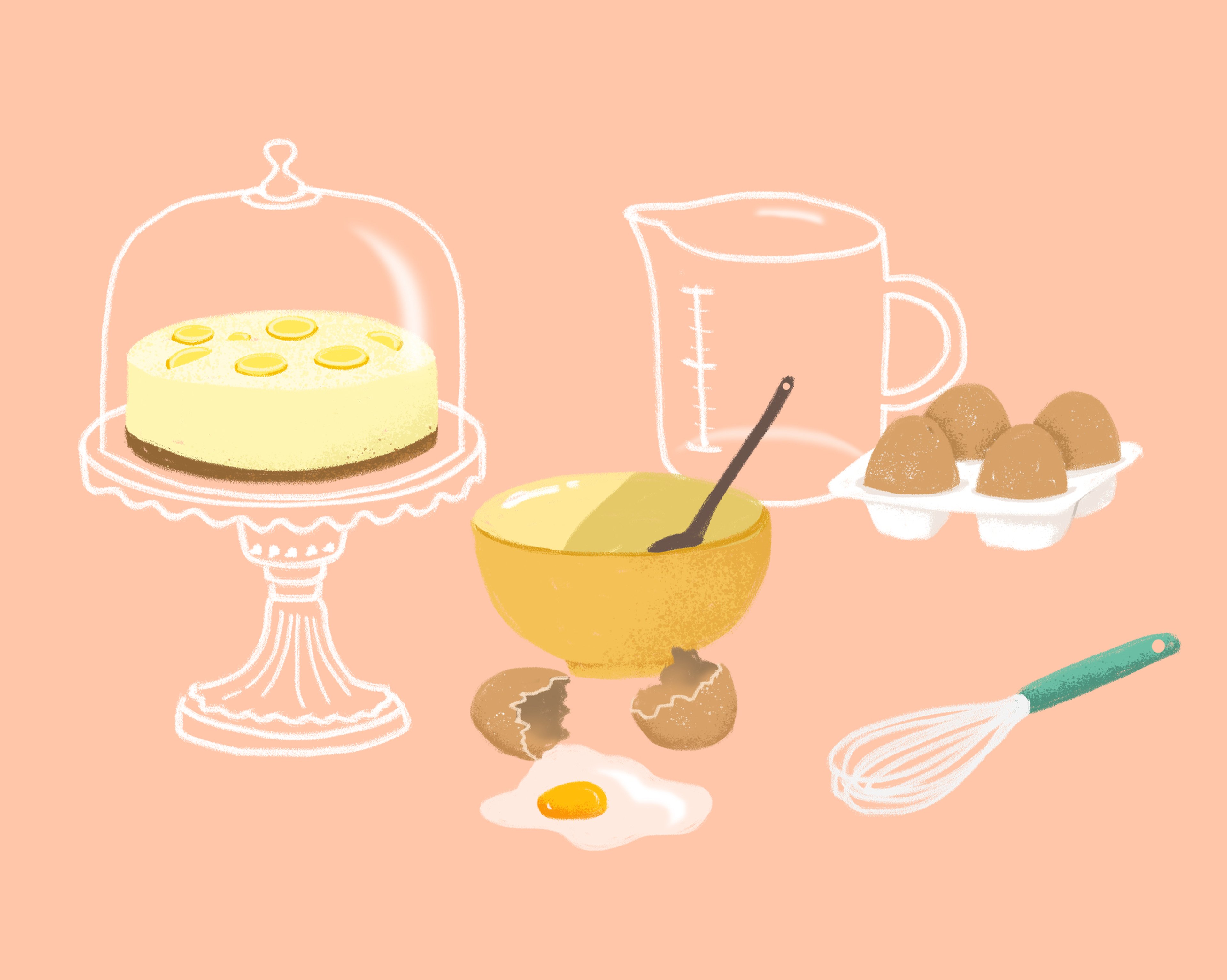 Hate Baking? Try Our 10 Easy No-Bake Dessert Recipes
No-bake is the new black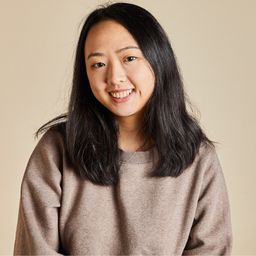 I bet there are people out there like me who are just not good at baking desserts. I felt a little ashamed to be surrounded by all the good bakers among the chefs and editors until I found my solution: There are so many desserts out there that are easy, no-bake, and fail-free. Sure, traditional baking is not rocket science, but certain recipes confound me.
But, not being good at baking won't stop a sweet tooth (me) from enjoying a piece of cake, or wanting to serve stunning desserts when having friends over (also me). Even if you enjoy baking a lot, these are the options that you can fall back on on lazy Summer days to avoid fussing in front of the oven. Plus, most of them can hang out for a few days in the freezer.
What do you need to know about no-bake?
Although the oven is excluded for no-bake recipes, there are still a few tools that you might need. First of all, a mixer (either hand mixer or stand mixer) for whipping cream and mixing ingredients. Cream (dairy or non-dairy options like coconut milk) is the key to many no-bake desserts, as well as chocolate—just don't be confused that you have to melt it first to incorporate it and then let it cool again to set your dessert—you could call it a song of ice and fire.
How to set up a double boiler
If you're a total newbie to cooking in general, get yourself warmed up with this easy no-bake cheesecake.
Our top no-bake dessert recipes
Make classic tiramisu with Lisa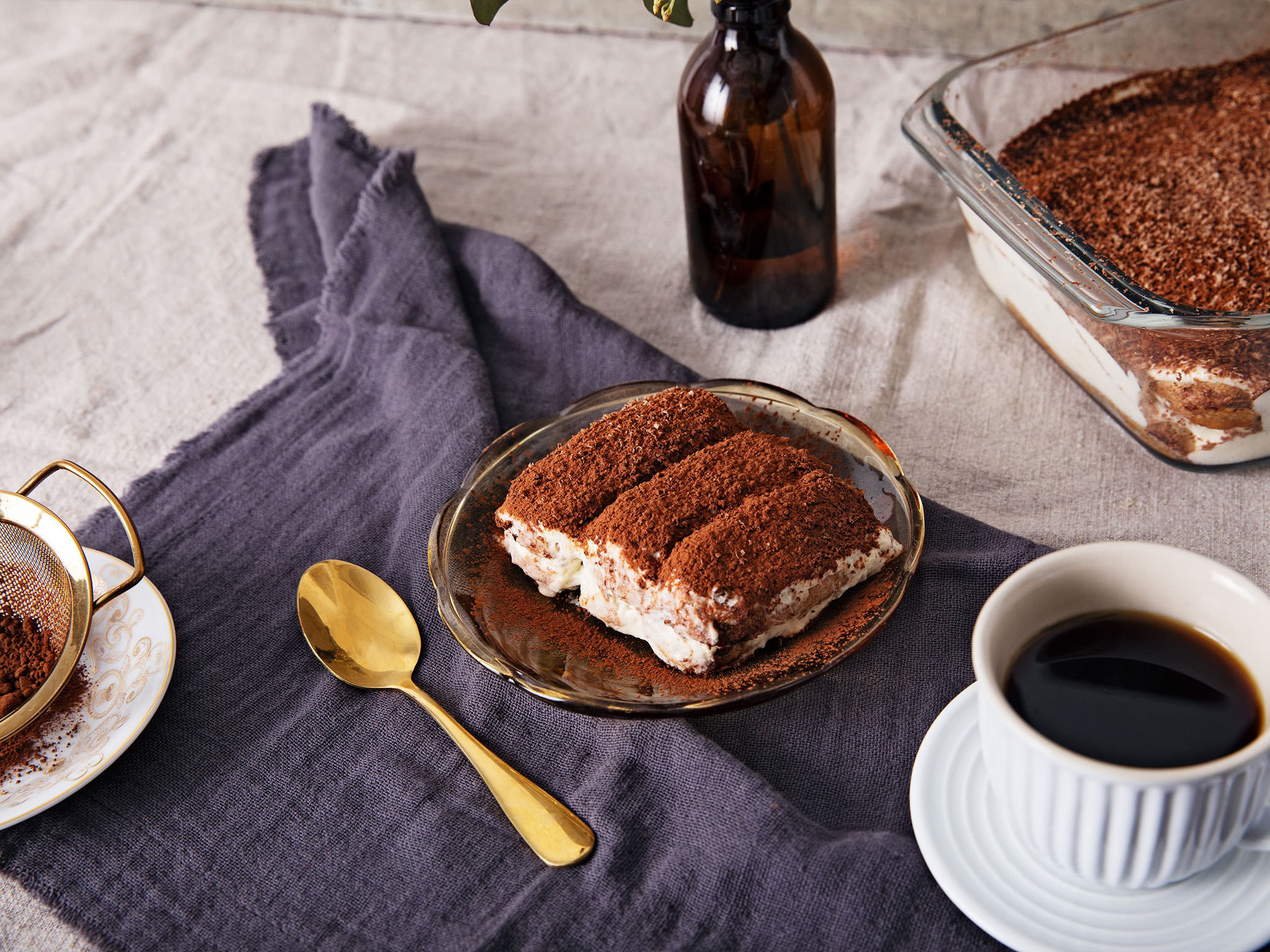 → Go to recipe
The iconic Italian dessert is the first no-bake dessert you should try. Before you do, read this article from my fellow editor Ruby to dive deeper into the ingredients and easy no-bake assembly! We also have a lighter variation, called the guilt-free tiramisu.
Icebox cakes, 3 ways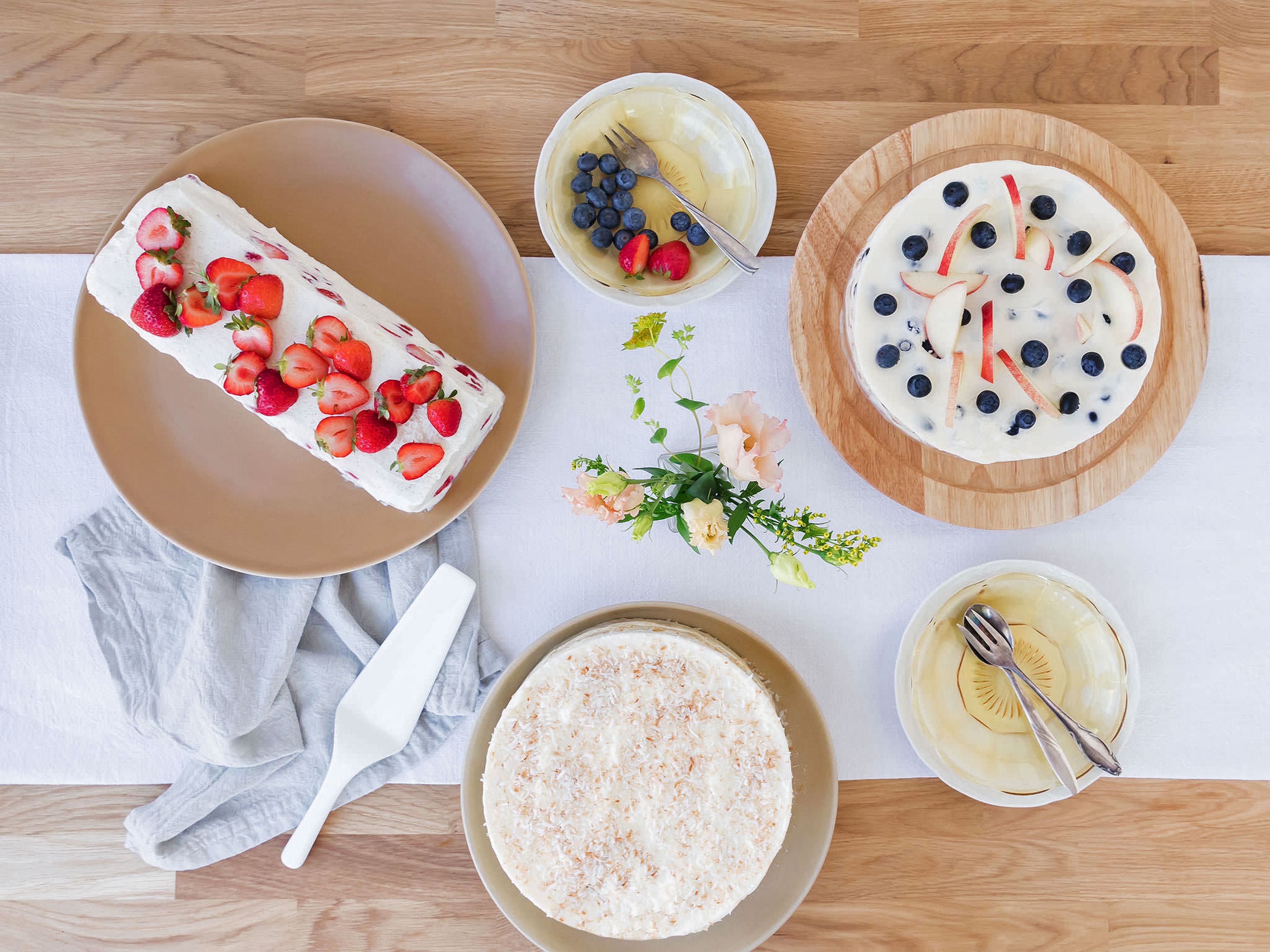 → Go to recipe
An ice-box cake is the ideal dessert to achieve the maximum result with minimal effort. Impressive enough for a birthday party, or any party. You can prepare it a day ahead with ease. Cream, cookie base, and in-season fruits, voila! Raspberry-oreo icebox cake and chocolate chip espresso ice-box cake are also Summer darlings.
No-bake vegan strawberry cake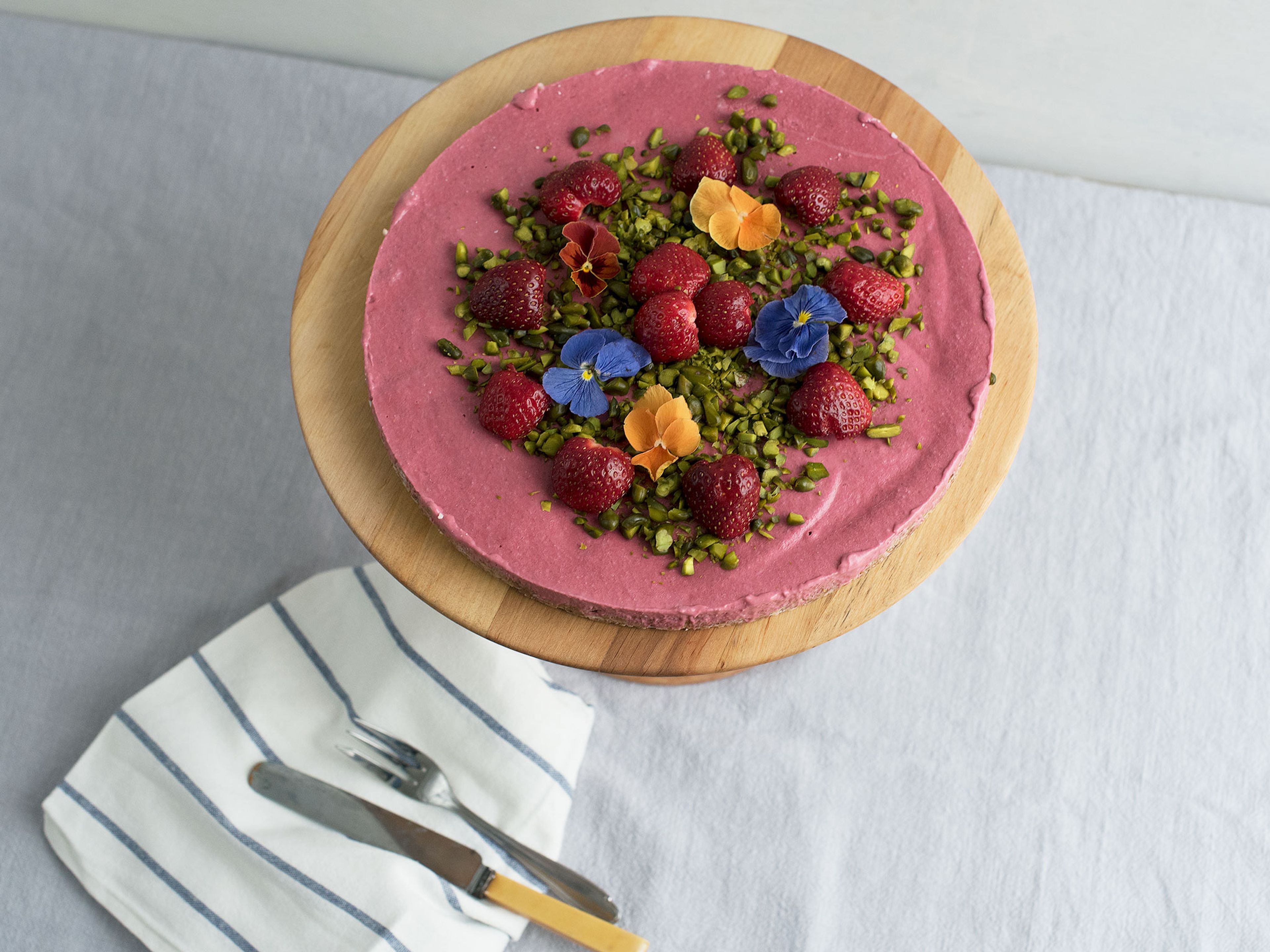 → Go to recipe
I would claim that this cake is nearly flawless and for everyone: it's vegan, no-bake, and chockfull of strawberries. The stunning combination of colors and tastes is just a few more extra merits. By the way, you only need 20 minutes to make it!
No-bake honey and lemon tart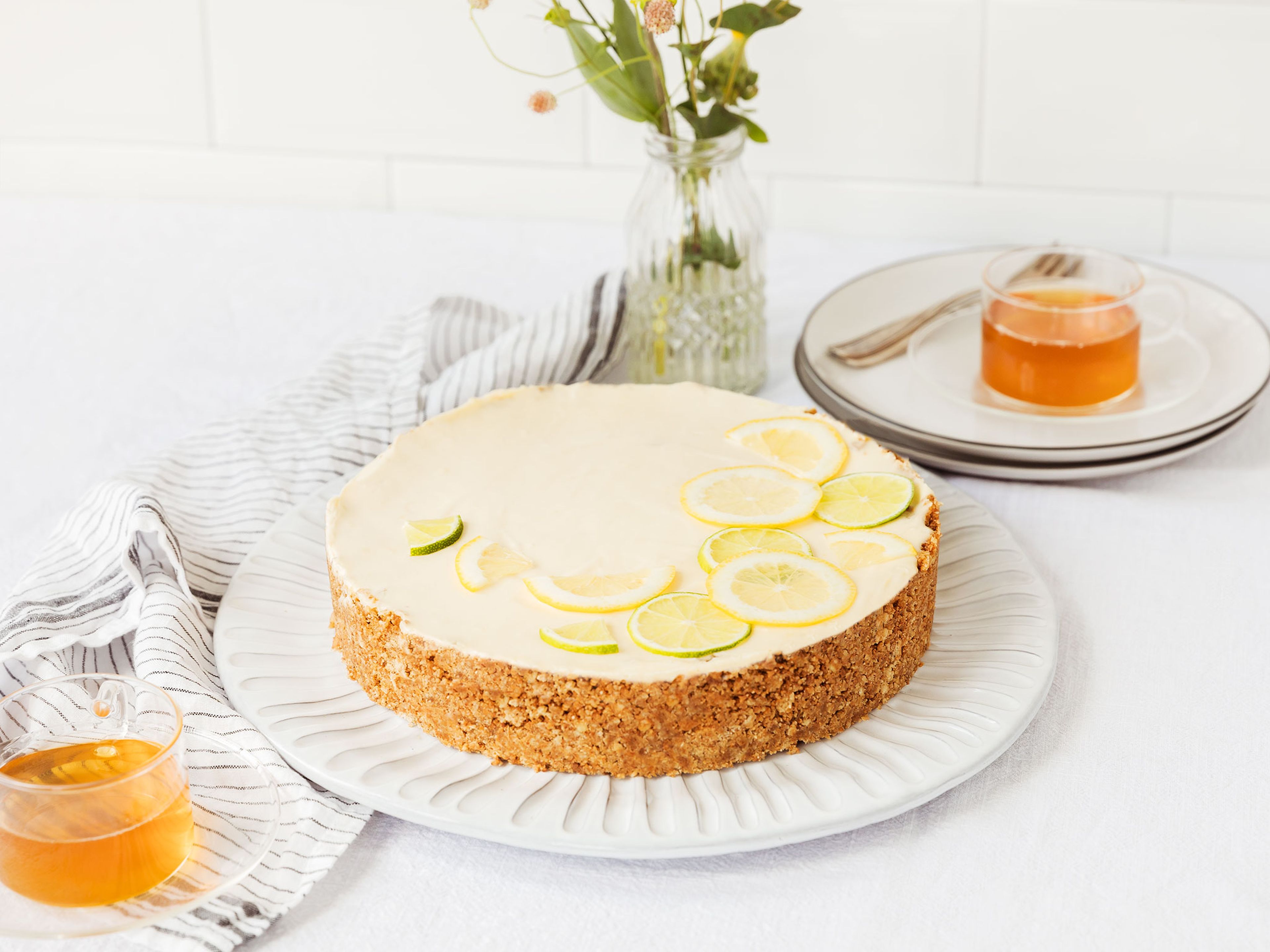 → Go to recipe
Summer is the time when I crave lemony desserts. This cake achieves the perfect balance of sweetness and tartness and though it's creamy, it's somehow also refreshing!
White chocolate cheesecake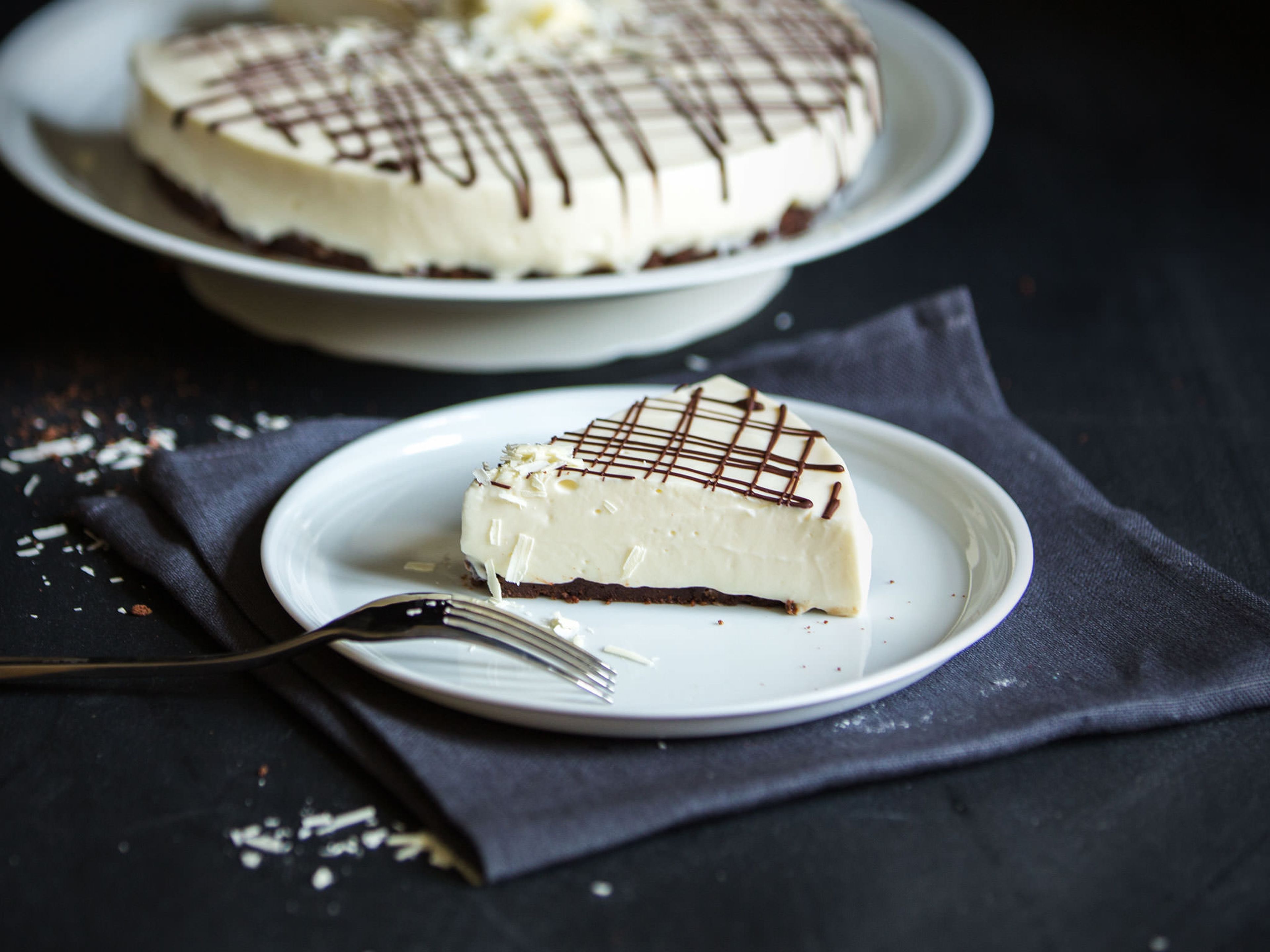 → Go to recipe
As we've already expressed our love for the endless possibilities of chocolate cakes and cheesecakes, we equally enjoy this elegant combination of white chocolate and cheese. More chocolate? Try making some amazing no-bake brownies! More cheesecake? Here you go with this vibrant berryish no-bake cheesecake!
Chocolate truffles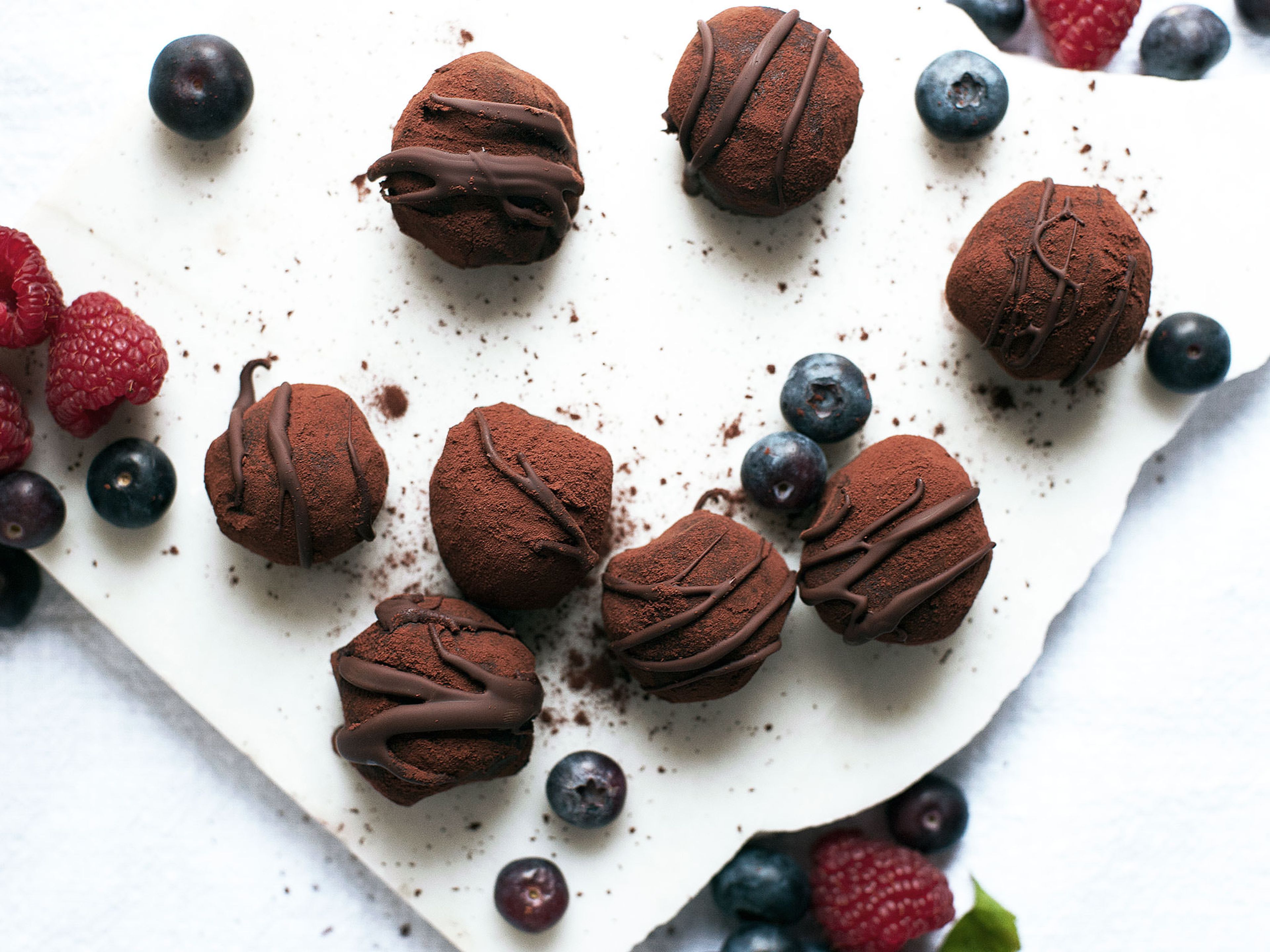 → Go to recipe
These chocolate bites are soft, silky, and just irresistible. They are incredibly easy to make at home and perfect for holidays and special occasions. To make them even more delicate, try rolling them in coconut flakes or chopped hazelnuts.
No-bake chocolate biscuit cake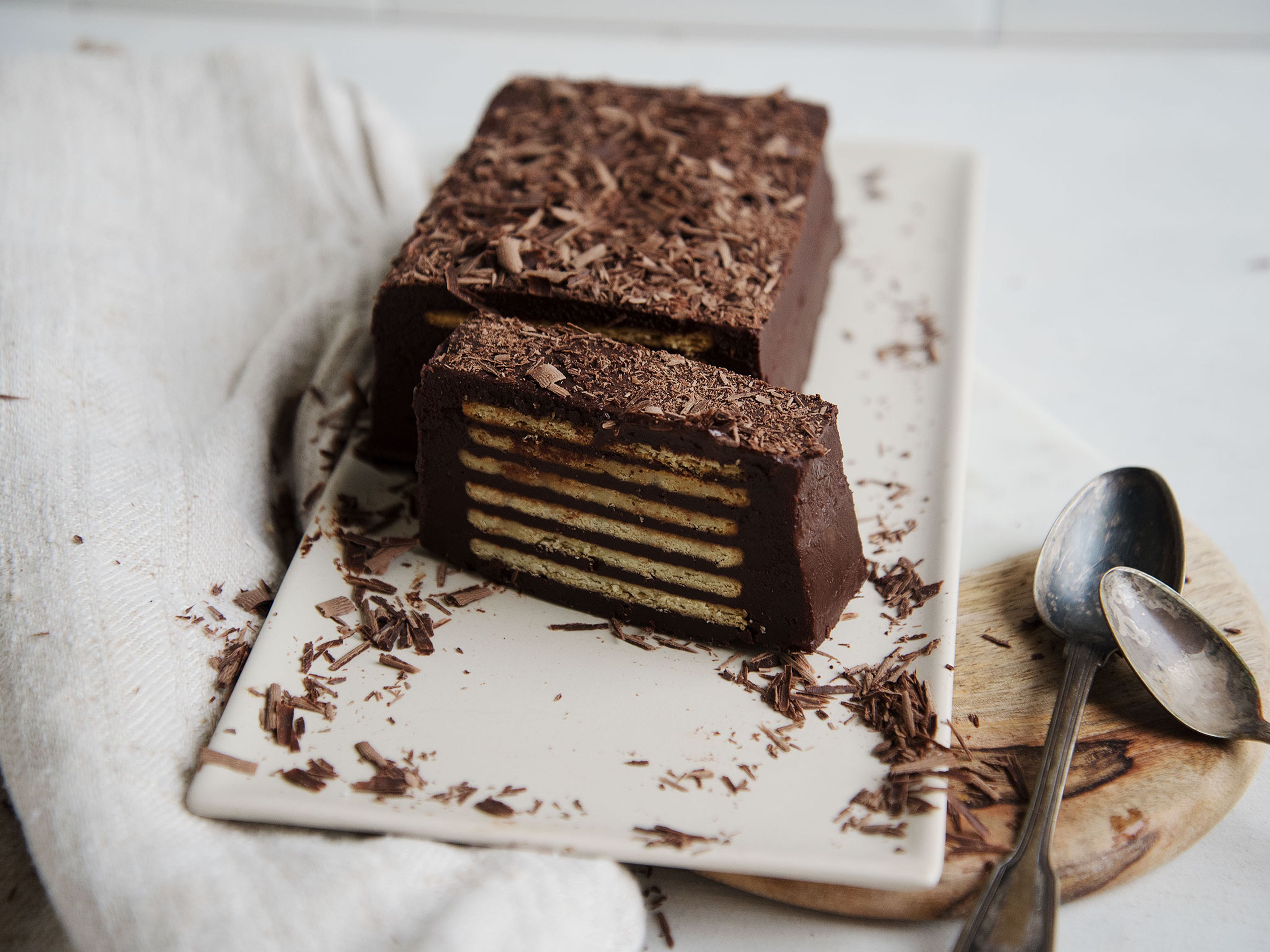 → Go to recipe
Though its name may be self-explanatory in English, this cake has a weird German name, "Kalter Hund" (meaning cold dog). It confused some of our international colleagues but what I can assure is that this crunchy dessert gives hot dogs a run for their money.
Panna cotta with passion fruit sauce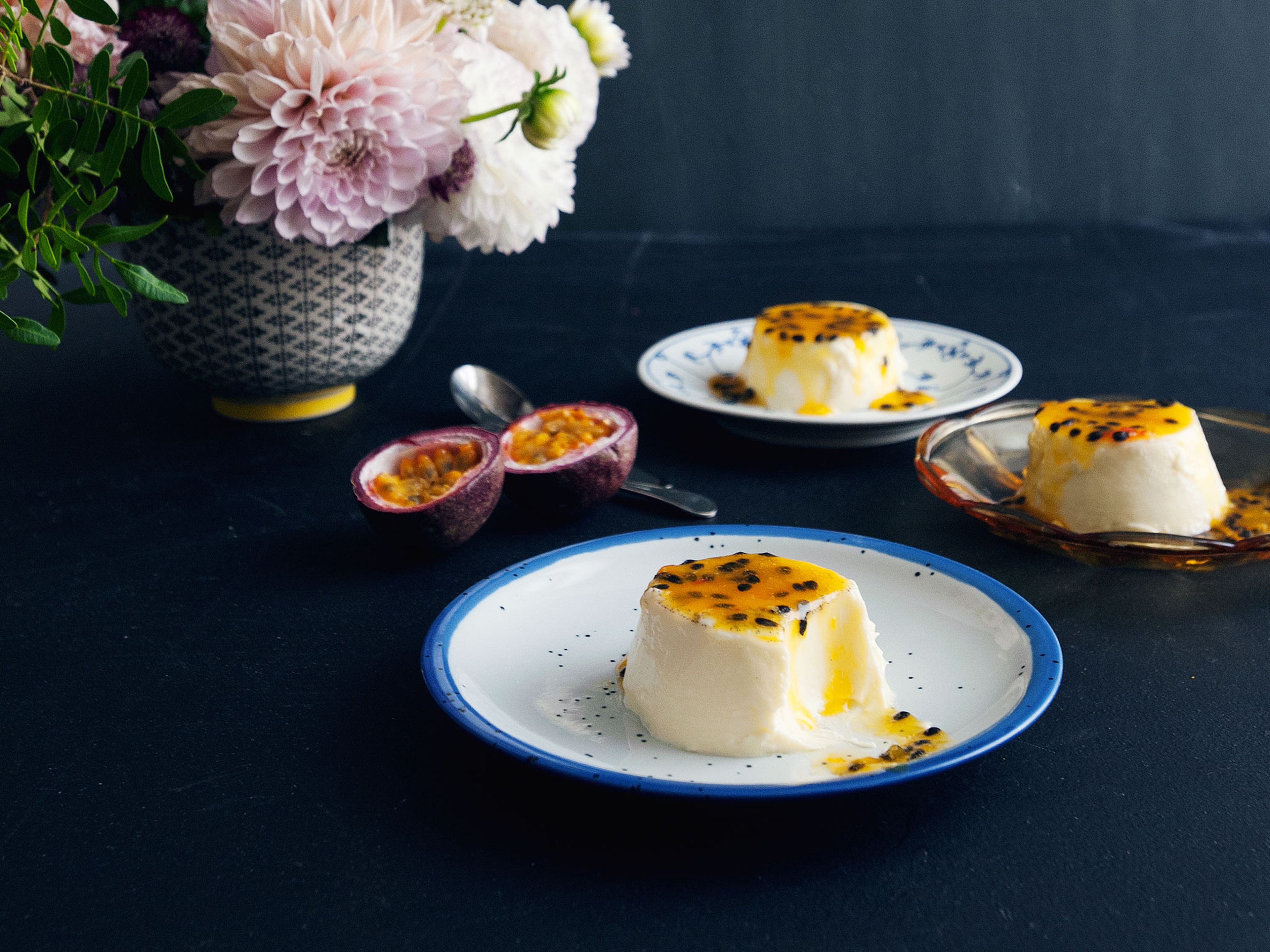 → Go to recipe
Fancy as it may sound and look, the famous Italian dessert, panna cotta, is easier to make at home than you think. Swap passion fruit for otherin-season fruit toppings of your preference, for example, berries. We have a Brazillian pudding version with coconut dipped in luscious blueberry sauce.
Quick chocolate treat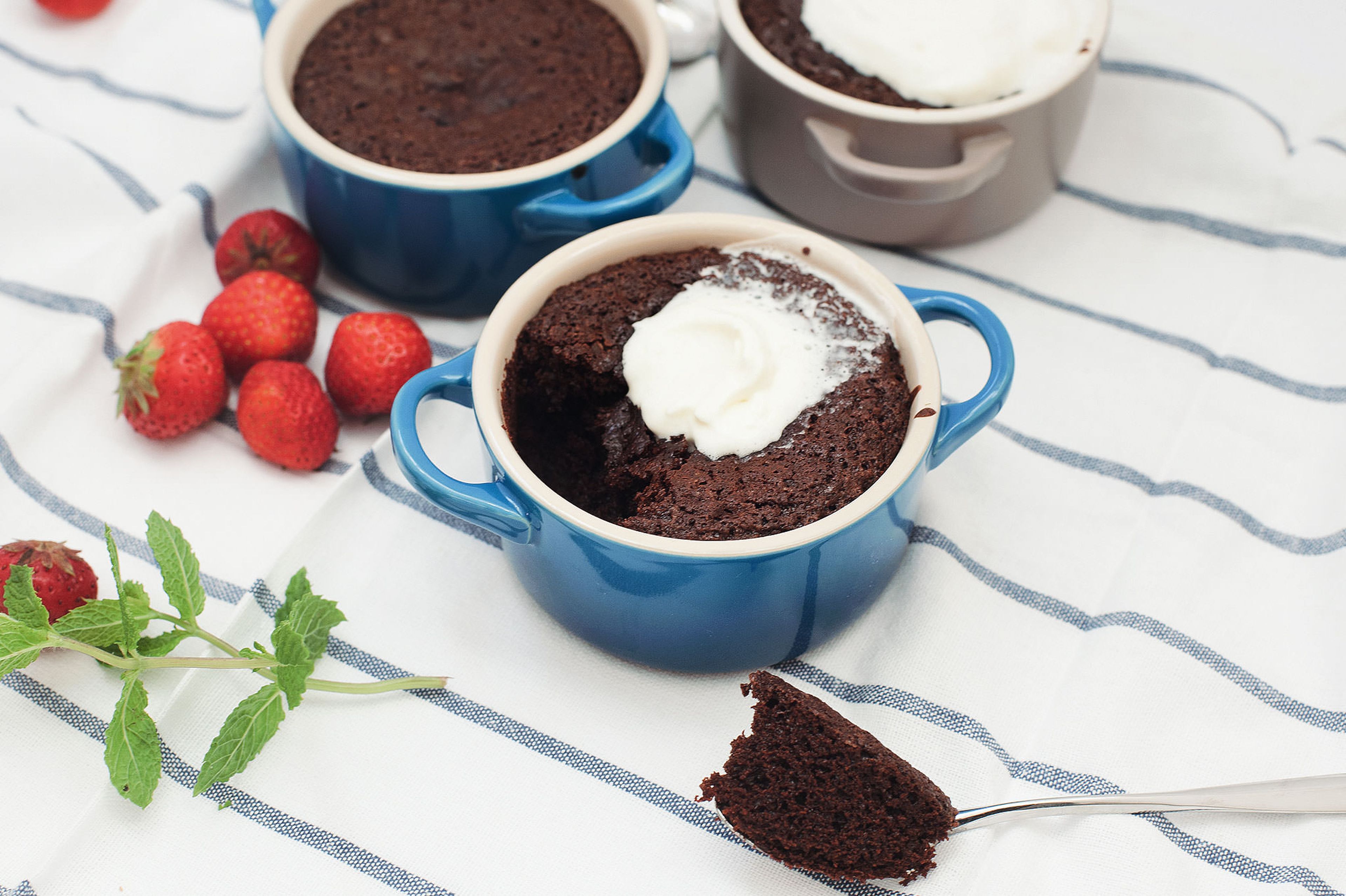 → Go to recipe
Nutella mug cake
→ Go to recipe
For those who appreciate an element of "effortlessness" in dessert-making, these two recipes are the ultimate easy treats which can be done under 10 minutes (!) with a microwave. They are just as moist, rich, and fluffy as any other baked chocolate cakes.
Do you have a favorite no-bake dessert recipe? Let us know in the comments!
Published on May 26, 2019
More delicious ideas for you