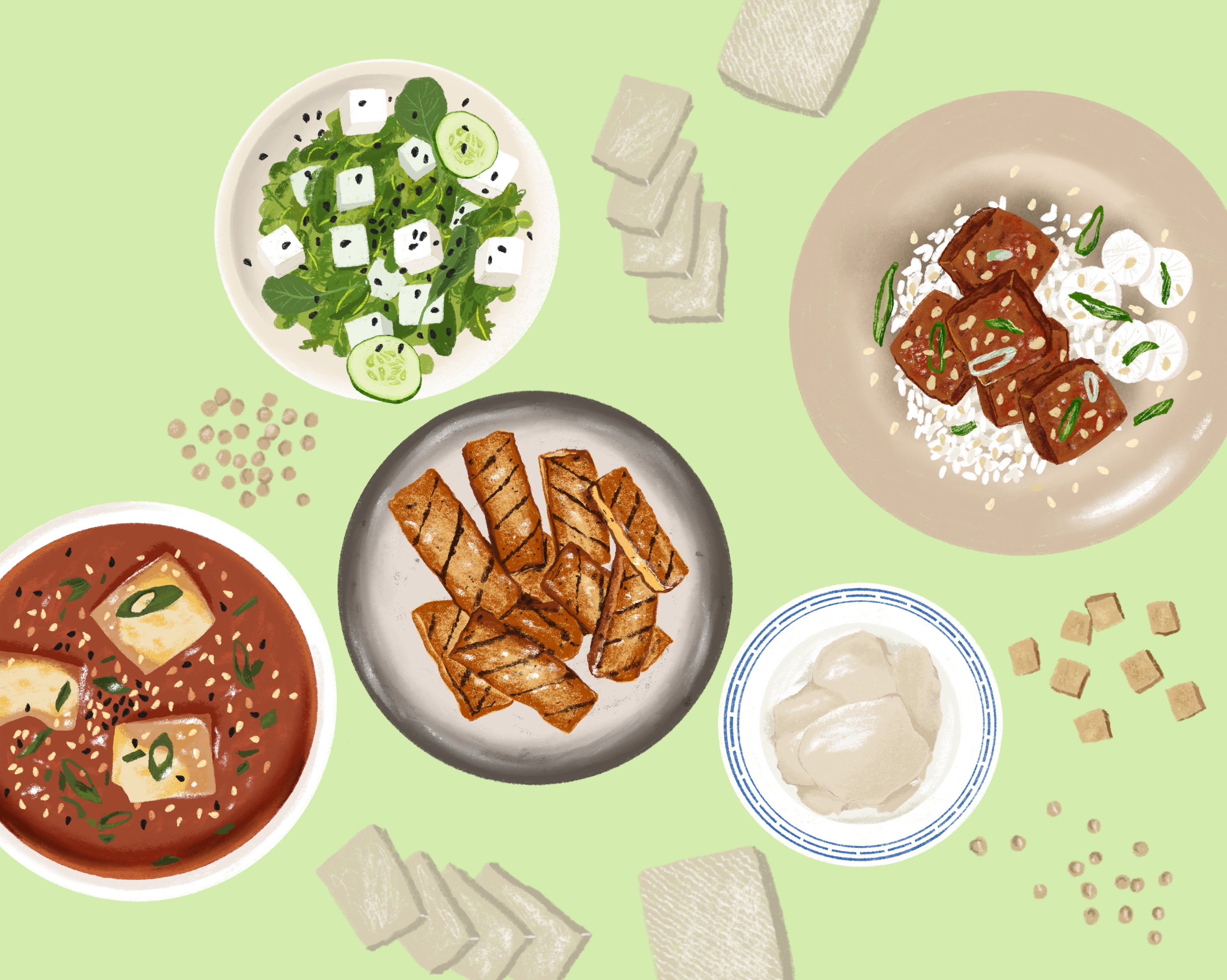 The Best Ways to Cook With Tofu
...And banish the word 'bland'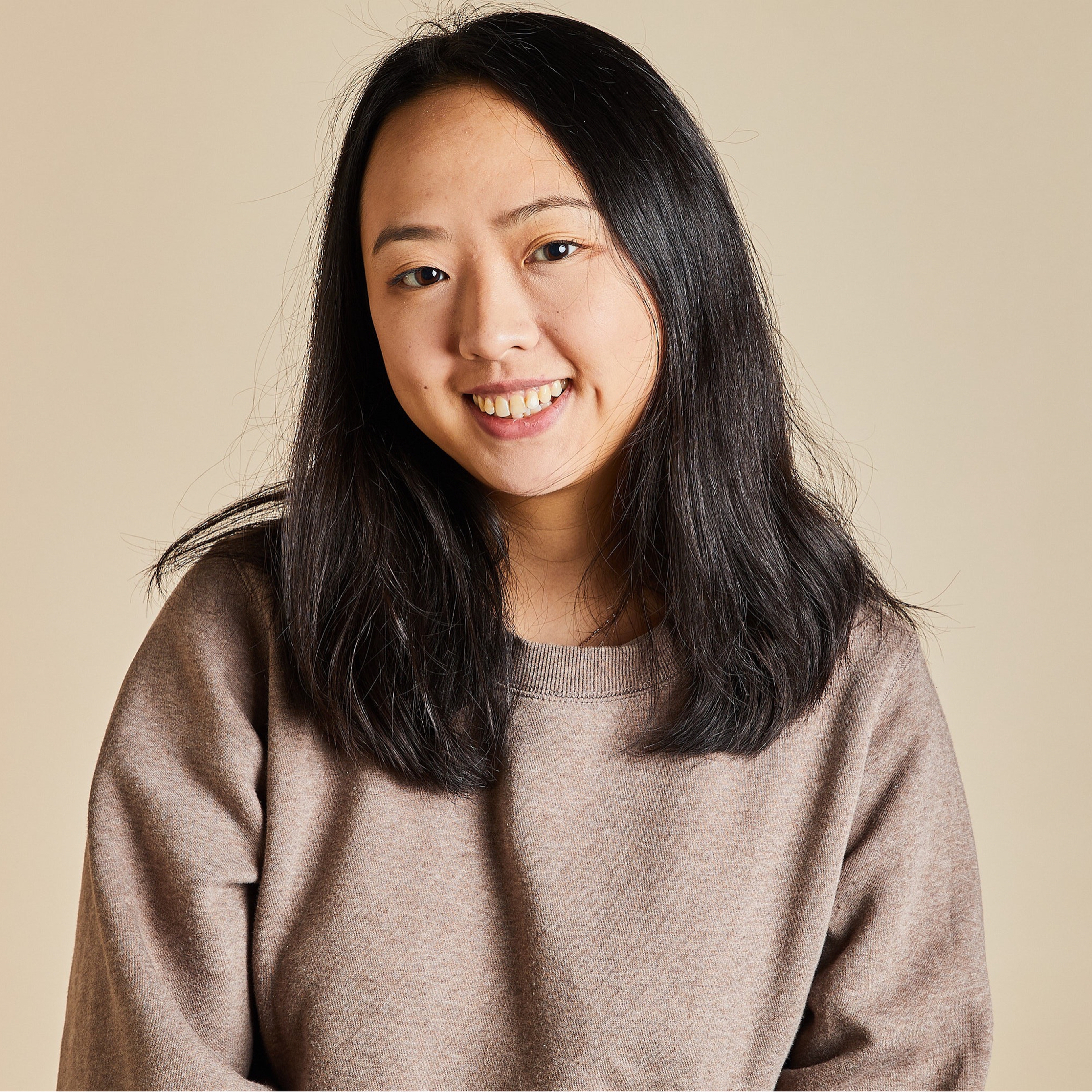 Despite being an omnivorous eater, tofu has long been an essential part of my cooking. As I read in an essay recently: Where there are Chinese people, there is tofu. Right now, I couldn't appreciate it more: It has a long fridge life, it's a decent protein source, and it's economic. It magically pairs with almost every ingredient, yet always stands out as itself.
Cooking tofu is easier than a lot of people think. Most cooking failures result from the wrong cooking methods for the type of tofu—which ranges from silken to extra-firm—used. Read this beginner's guide to tofu, or if you just want to shop for the most versatile kind go for firm tofu—this is the kind I'll be referring to most often in this article. However, here's a short list you can refer to for other varieties.

Soft and silken tofu (left): Braises, soups, desserts, savory appetizers
Firm tofu (middle): Basically everything! This is the most versatile and common kind
Extra firm tofu (right, also smoked tofu, five-spice tofu): Grilling, salads, or fillings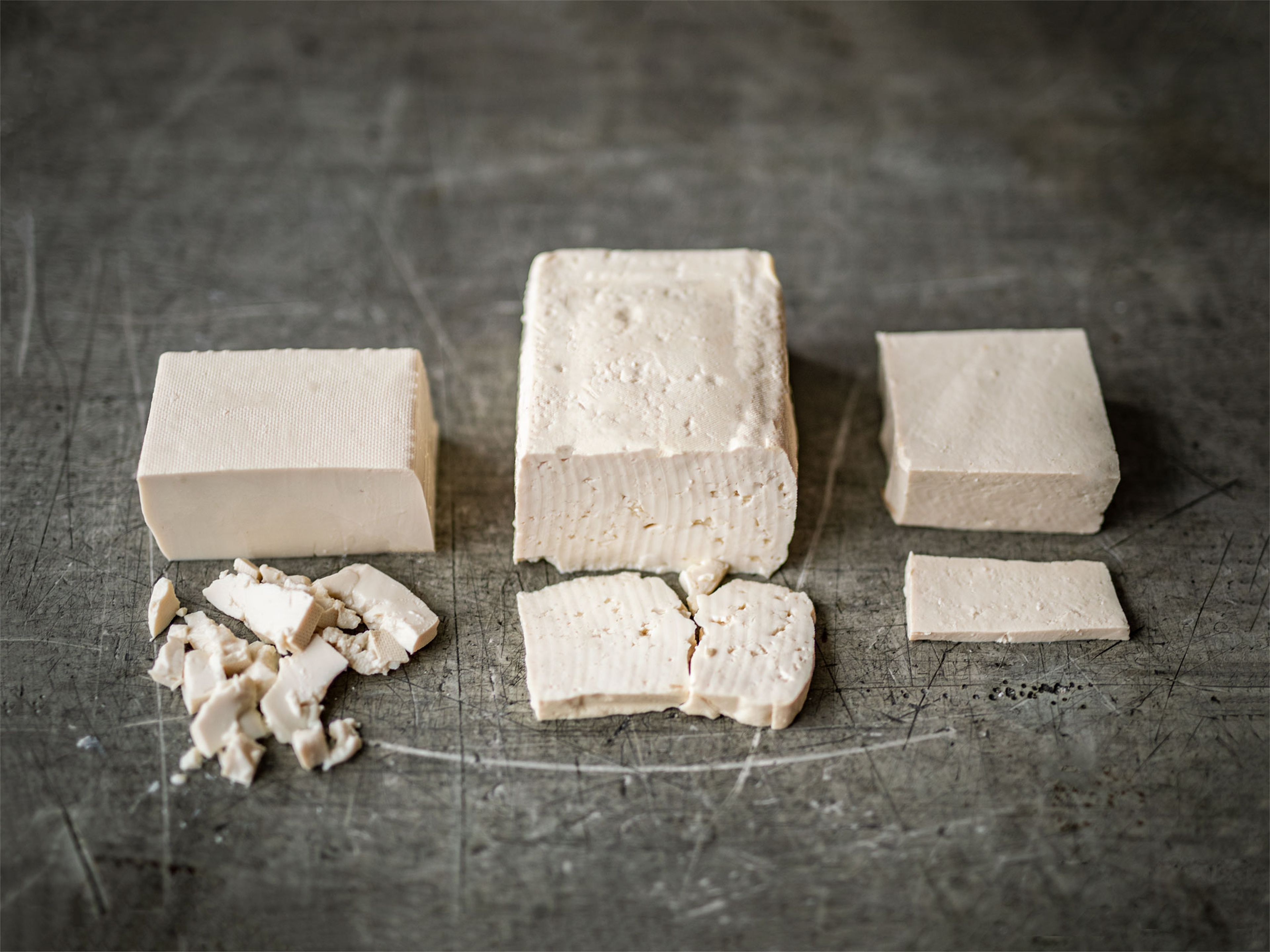 1. How to prepare tofu
The notoriously-bland-tasting and hard-to-infiltrate texture of tofu essentially requires two things from cooking: a rich and flavorful sauce, and some time. In the West, it's often recommended to "prep" your tofu before cooking, either by pressing the liquid out, brining or marinating it (see how to do it here).

These pre-preparation methods are actually rather uncommon in Chinese cooking, so, personally I'm not enthusiastic about pressing or marinating tofu. Occasionally, though, I brine it: Bring a pot of salted water to boil, turn off the heat, and lower in your tofu to brine for 10 min. It's important to then drain and thoroughly dry the tofu block before you start making anything with it.
2. Pan-fried or sautéed tofu
Choose firm or extra-firm tofu

Pan-frying or sautéing is the most common way to prepare tofu. What we want here is crisp and flavorful tofu, so pressing out moisture as much as possible beforehand is always beneficial.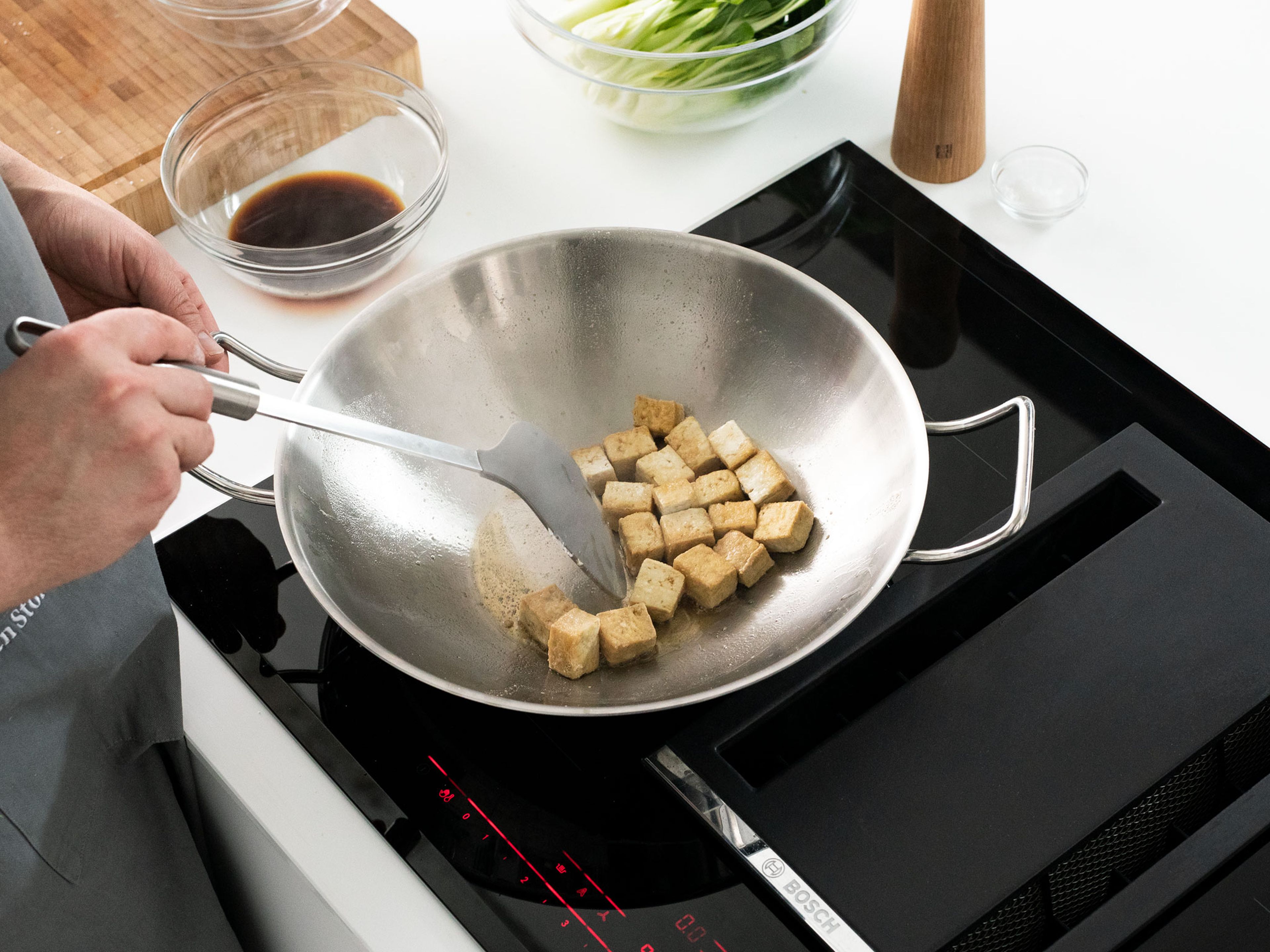 Here's my method, which will yield crispness without sacrificing a tender consistency inside:
- Toss tofu pieces in cornstarch
- Use a non-stick pan or wok, heat the oil first and fry on medium-low heat
- Don't flip until one side is golden, this takes a few minutes
- Premix your sauce and pour in evenly once all sides are crispy
With the seasoning and sauce— you can go wild. Tofu pairs excellently with spicy and sweet flavors, so I nominate Asian pantry staples like sriracha, gochujang and sweet soy sauce— or use honey or maple syrup as your sweeteners. My favorite sauce for one block of tofu: 2 tbsp soy sauce, 1 tbsp oyster sauce, ½ tbsp sugar and some water to thin it out.
Use this as a basic recipe and swap in any veggies to your liking:
Make bok choy and crispy tofu stir fry with Hanna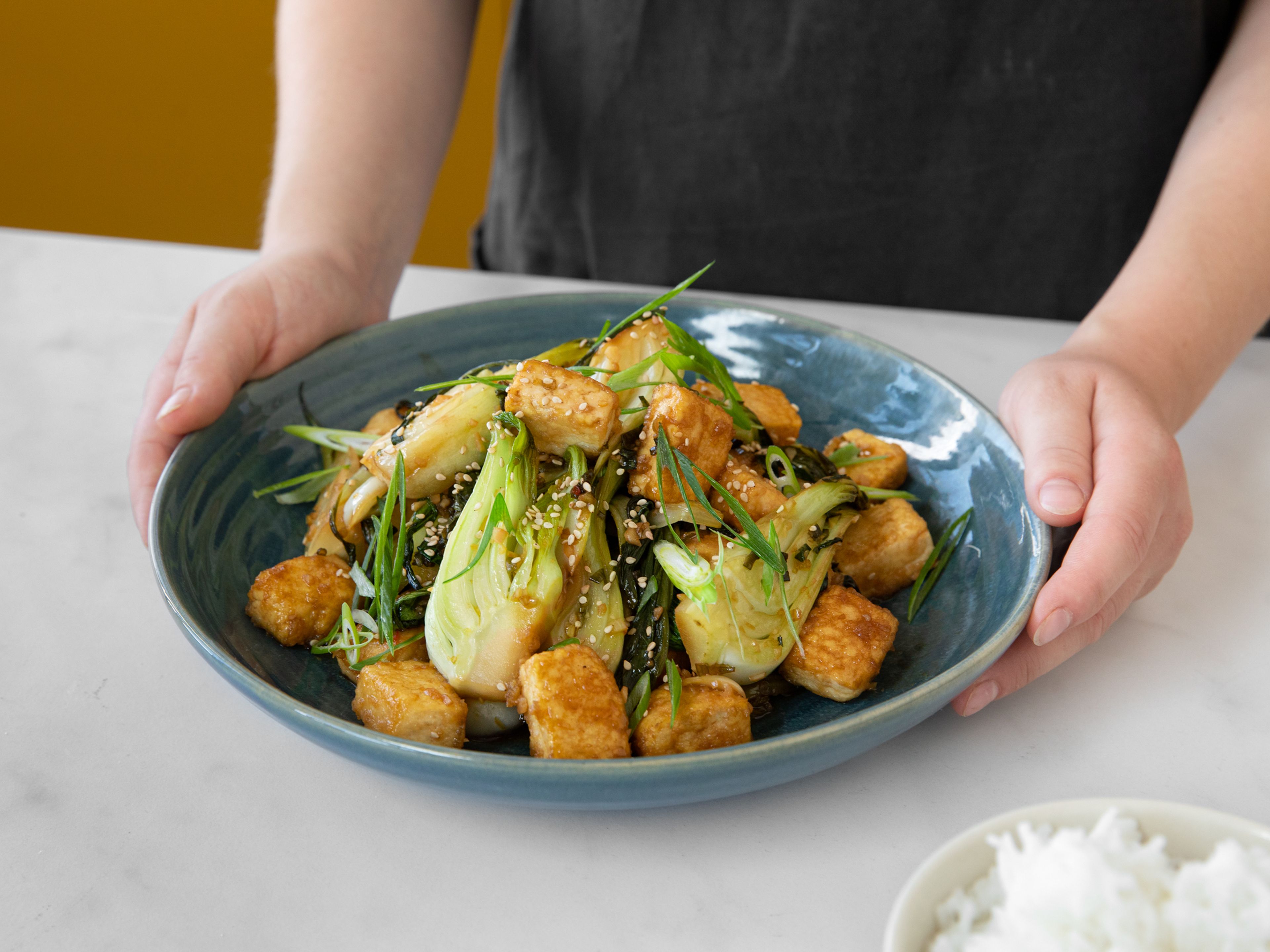 → Go to recipe
3. Baking or grilling
Choose firm or extra-firm tofu
Same goes for baking and grilling: use firm and extra-firm tofu. If I want a halloumi-like consistency, I'll turn to extra-firm. The same sauces that you'd use for pan-frying tofu can be used here, to. However, marinating ahead of time can be helpful to let the flavor sink in. For baking, 180ºC to 200ºC for 20 minutes is your average set up.

Try this recipe:
Tofu satay with cucumber salad and rice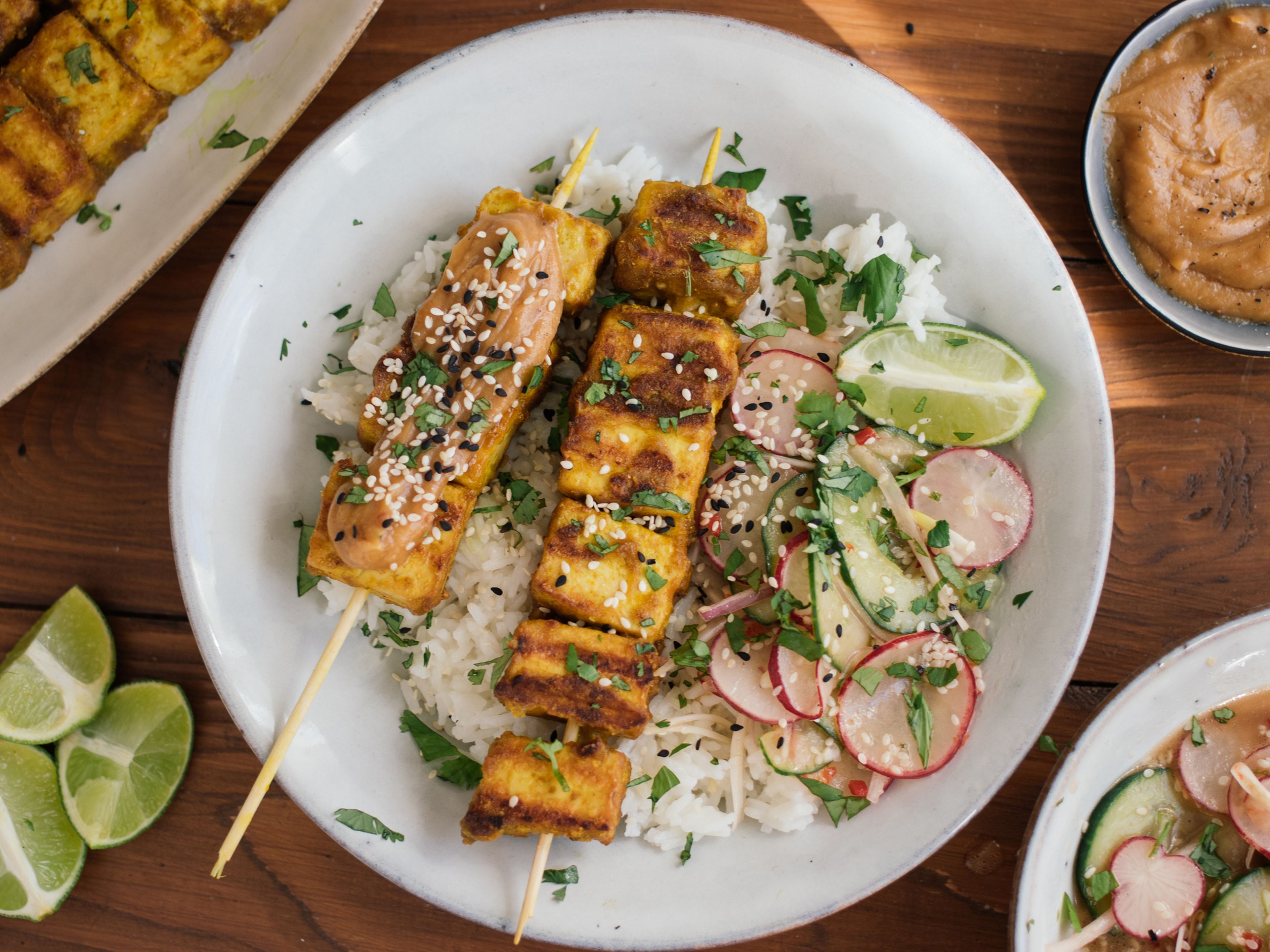 → Go to recipe
4. Tofu in stews and soups
Choose any type except extra-firm tofu

This cooking method might sound new to some of you, but just let me mention Mapo tofu, Korean jjigae, and Saag tofu. These most popular Asian dishes explain why braising and stewing are also the best ways to cook tofu. Here, tofu is contributing its texture and carrying other more dominating flavors, so my suggestion is: Stick to the recipe and don't skip on the key condiments.
Xueci makes mapo tofu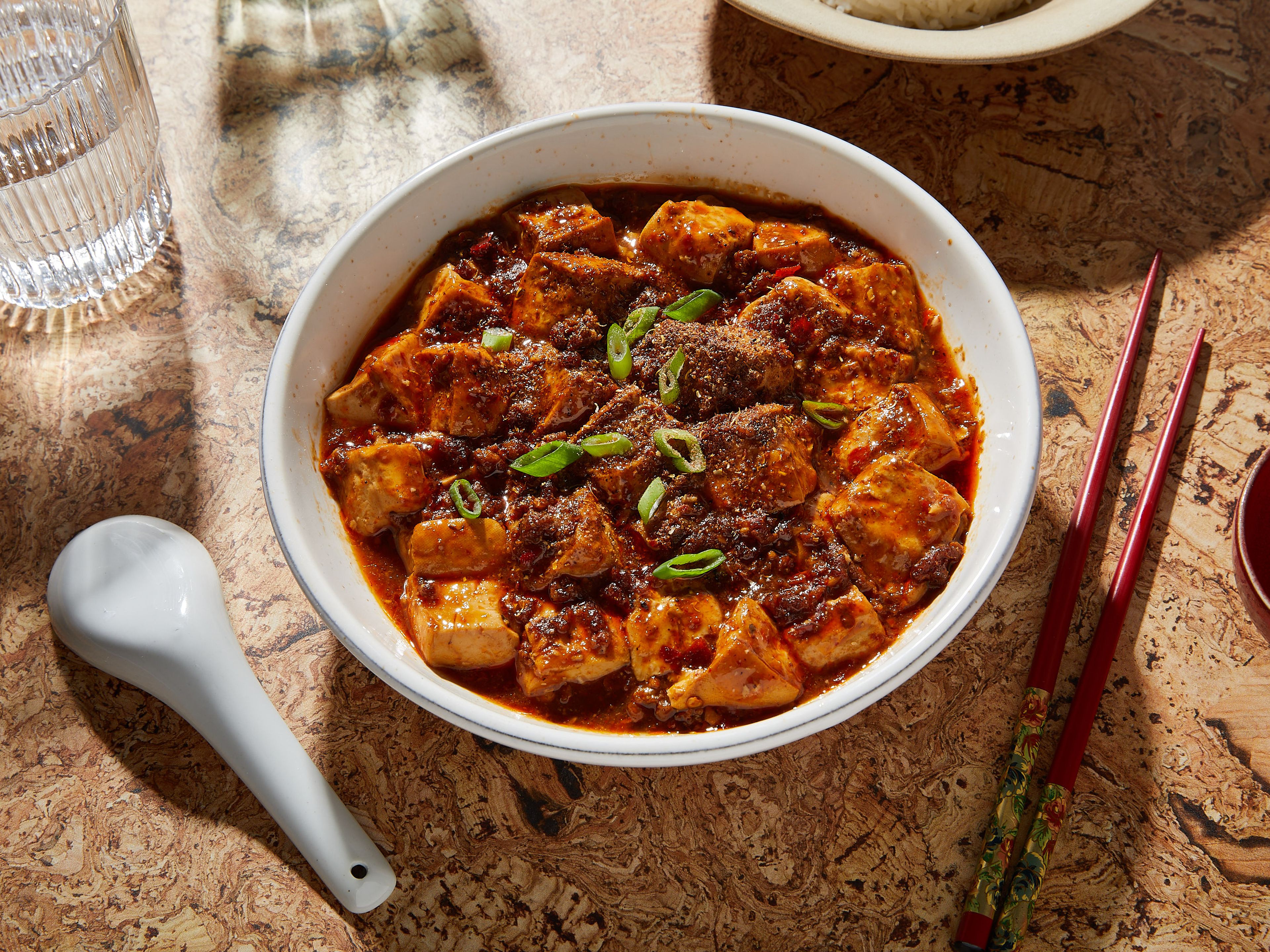 → Go to recipe
Korean-inspired white bean soup with tofu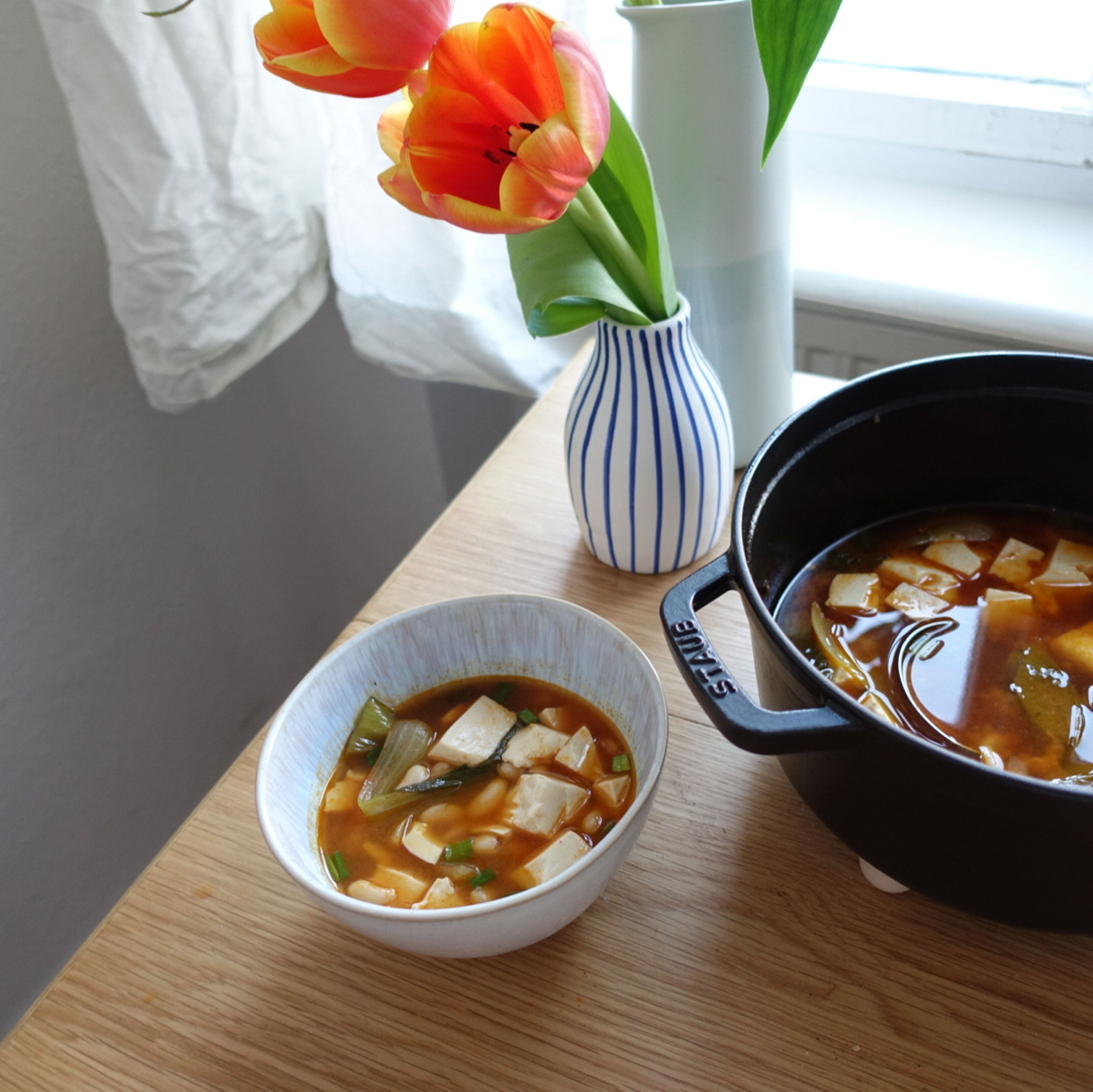 → Go to recipe
Tofu works well in curry, too. Swap it into chicken curry or add it to a spiced soup. If you can make peace with tofu's mild taste and its custardy texture, try it in soups too, where it's soothing for times when you're sick or don't have much appetite.
Sukiyaki (Japanese Hot Pot)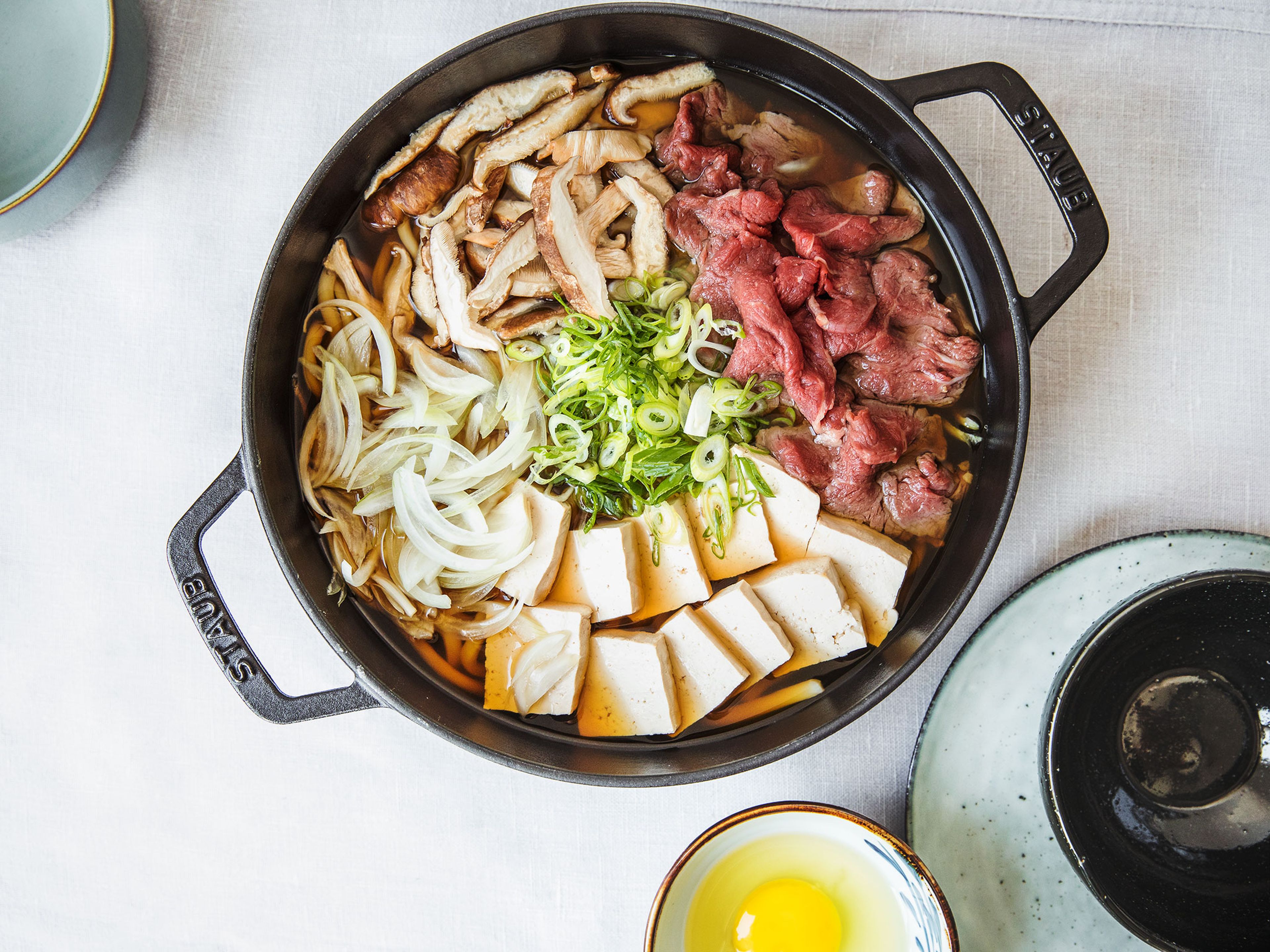 → Go to recipe
5. Tofu in cold dishes
Choose any type of tofu

Silken tofu is traditionally found in Asian appetizers, prepared raw. Remember the chilled tofu salad (hiyayakko) you had in that Japanese restaurant? It's easy to make: Top your silken tofu with dried bonito flakes, sliced scallions and freshly grated ginger. Drizzle some soy sauce on to finish. Other topping options include cherry tomatoes, nuts, chili oil, and even wasabi.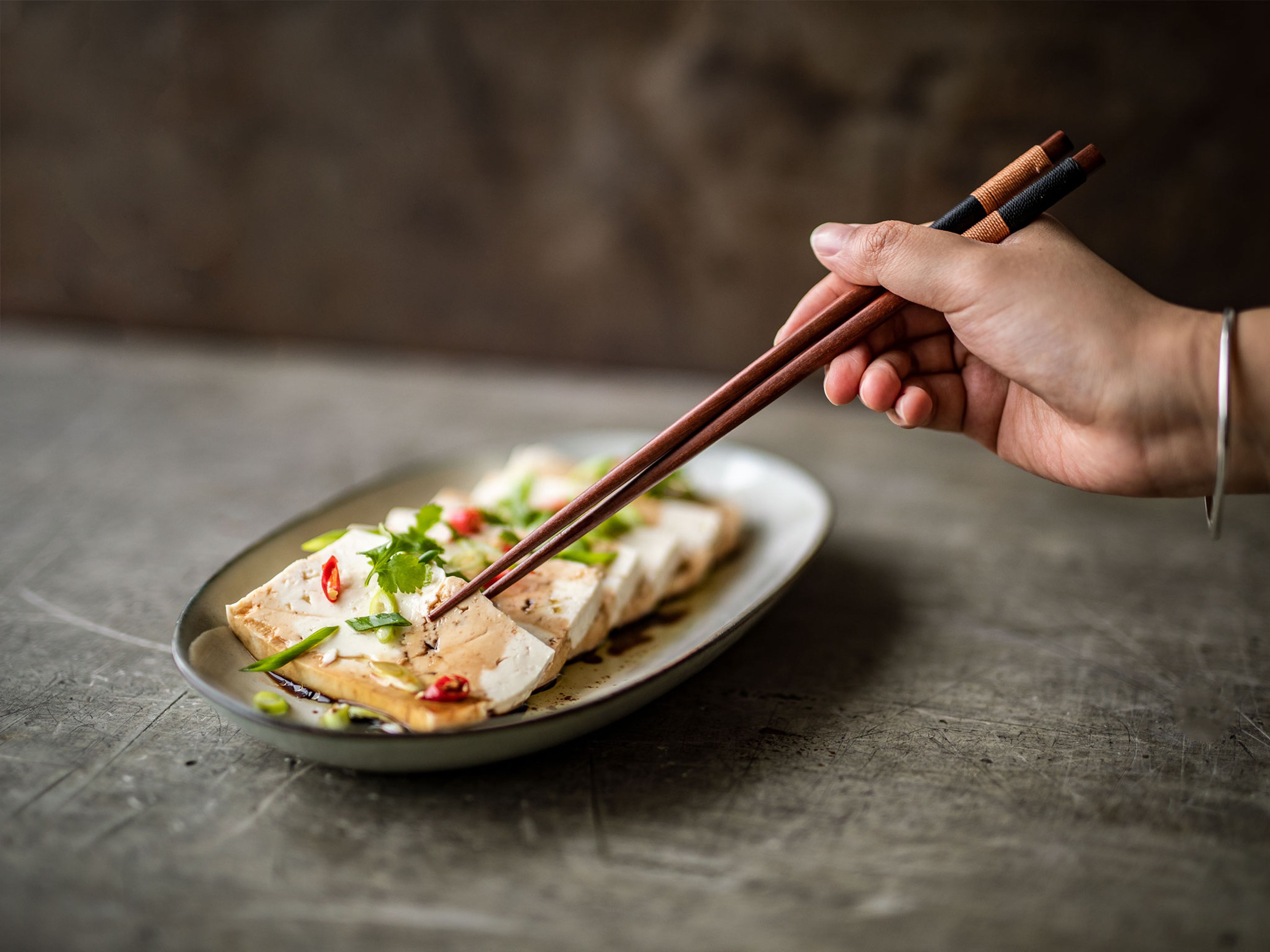 Other types of tofu also make great additions to salads. A classic Chinese appetizer is sliced five-spice tofu with celery, tossed with dark rice vinegar, chili oil, soy sauce and toasted sesame oil. Think of summer rolls, or rice noodle salads, and I'm sure you'll find some inspirations.
Pad thai salad with fried tofu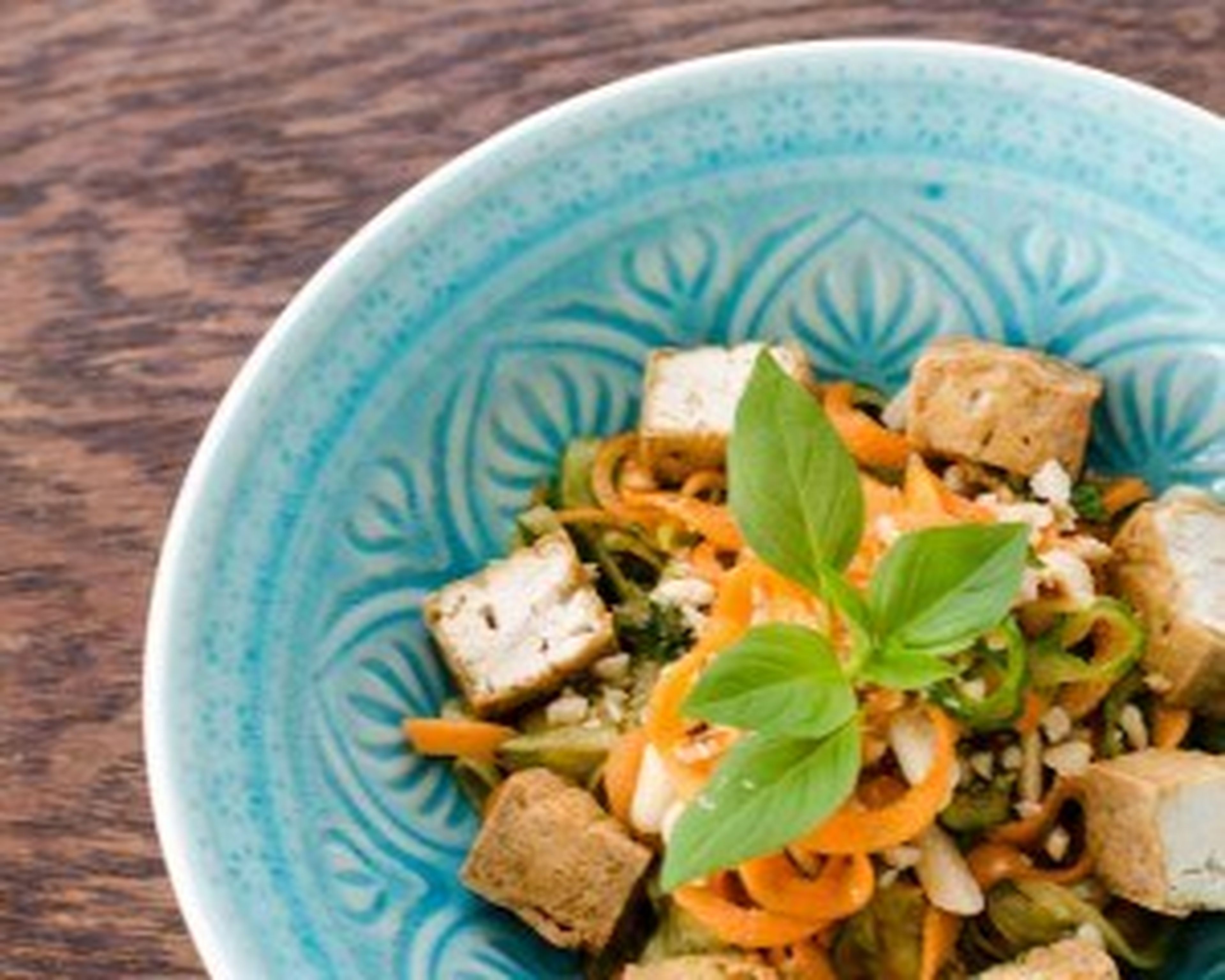 → Go to recipe
6. Other ways to use tofu
As a thickener
Soft and silken tofu are great alternatives for egg yolk and yogurt. So you can find it in smoothies and sauce, functioning as a thickening agent or a protein kick. For example,
vegan mayonnaise or Bon Appetit's peanut butter dressing. If you think tofu as equivalent to white beans or chickpeas, there's another horizon to the dressing world.
For desserts
More unconventionally, tofu is seen in vegan desserts recipes such as ice cream or cheesecake. One of the deserts I've always tempted to try is Doufuhua, which remarks some nostalgia for me.
As a worthy meat substitute
Firm and extra firm tofu are also a good vegan substitute in meat dishes, often seen in tofu bolognese and tofu schnitzel. Start with our vegan scrambled eggs and moussaka, both came from our chief-vegan-officer Julia.
Vegan moussaka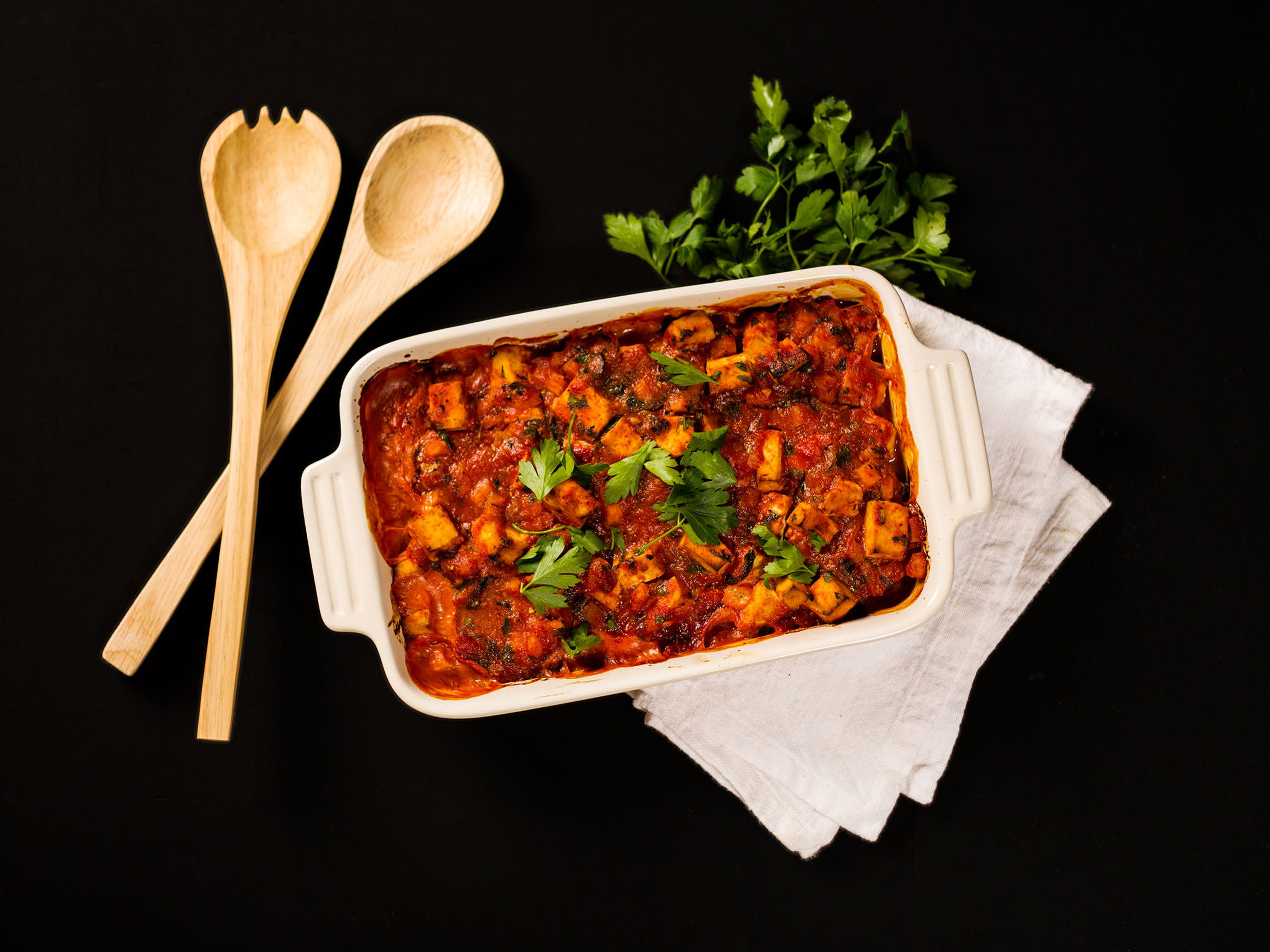 → Go to recipe
Vegan scrambled eggs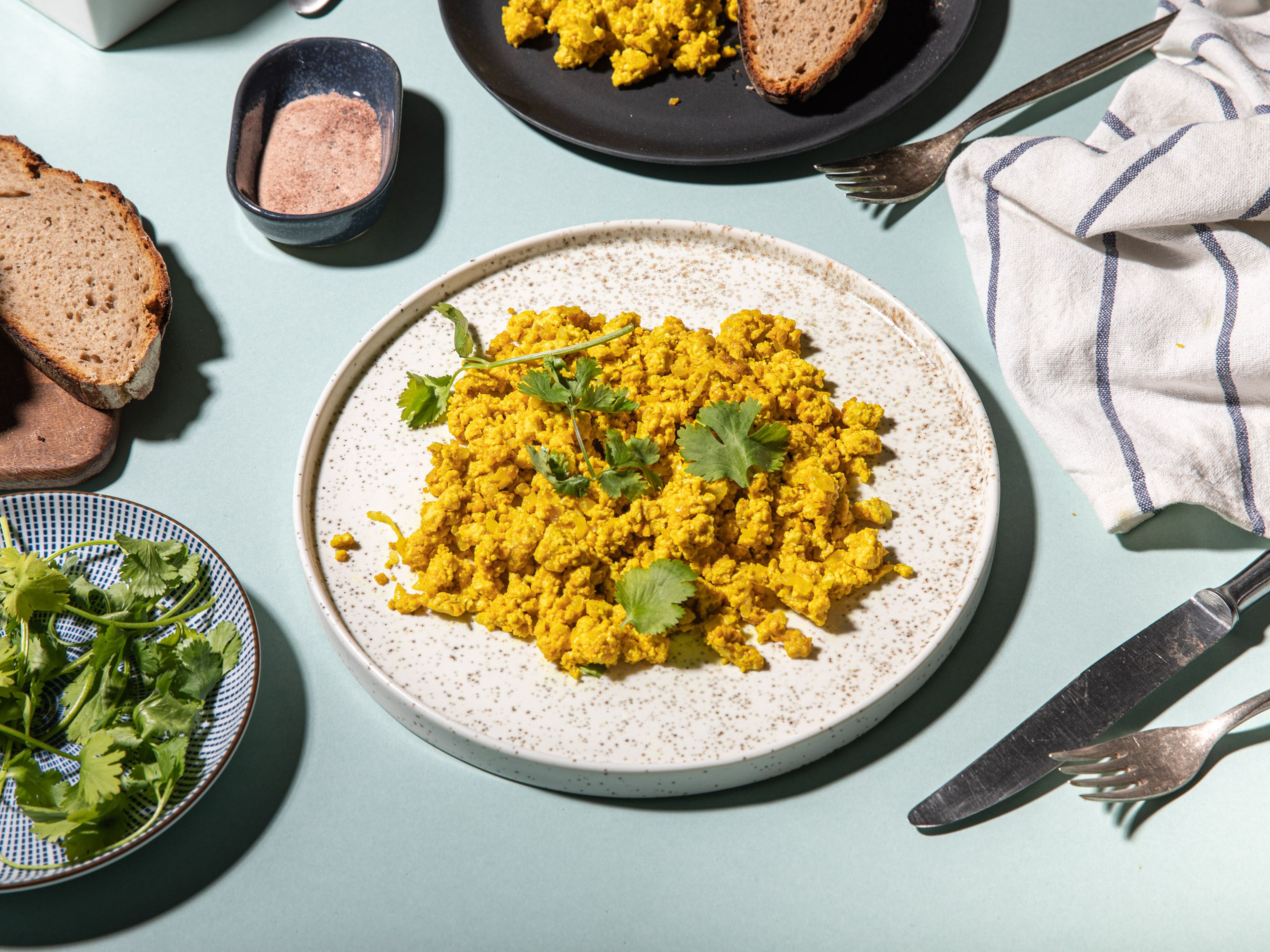 → Go to recipe
More tofu recipes
Published on May 23, 2020
More delicious ideas for you