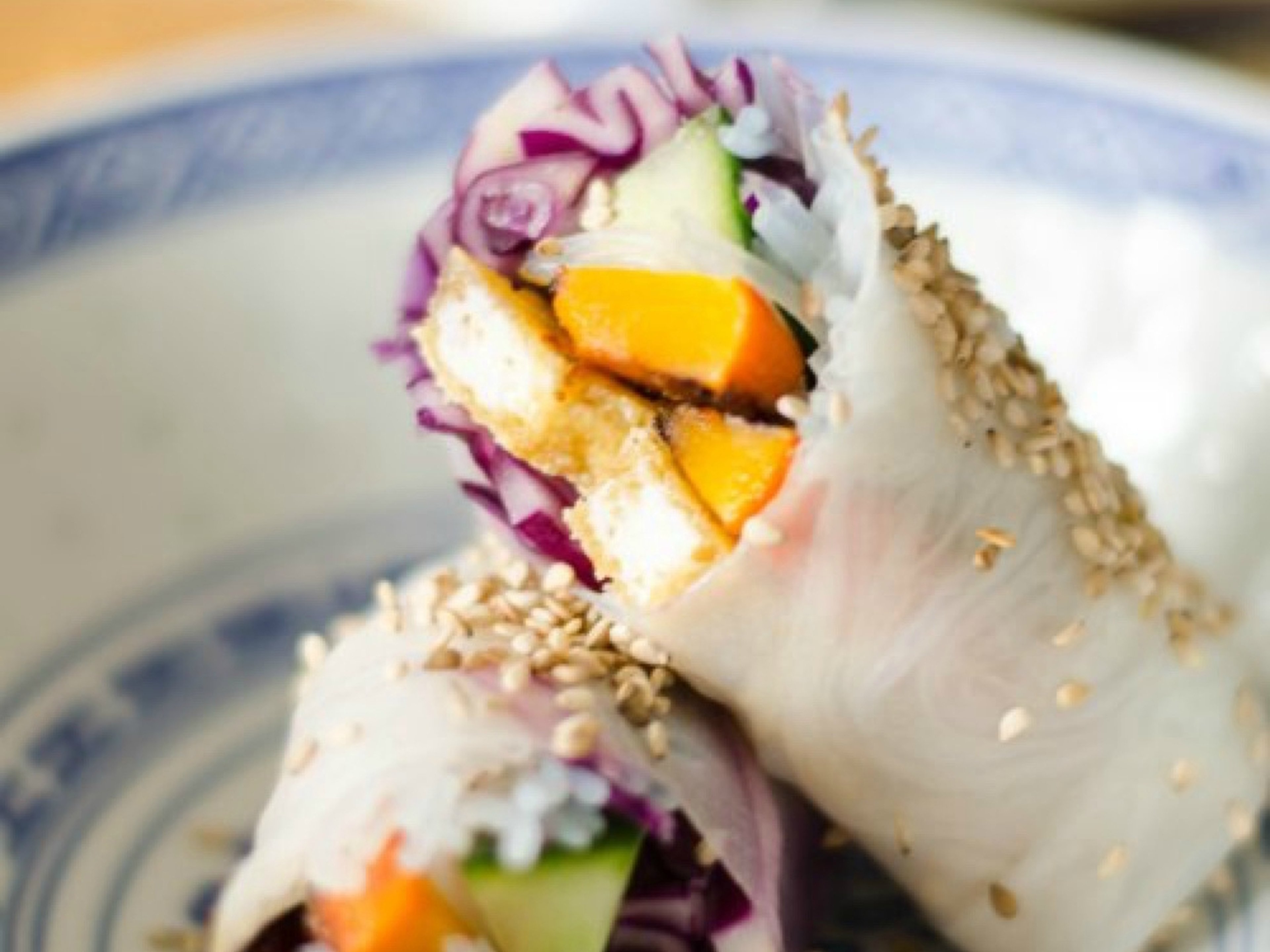 Pumpkin and tofu summer rolls with two dipping sauces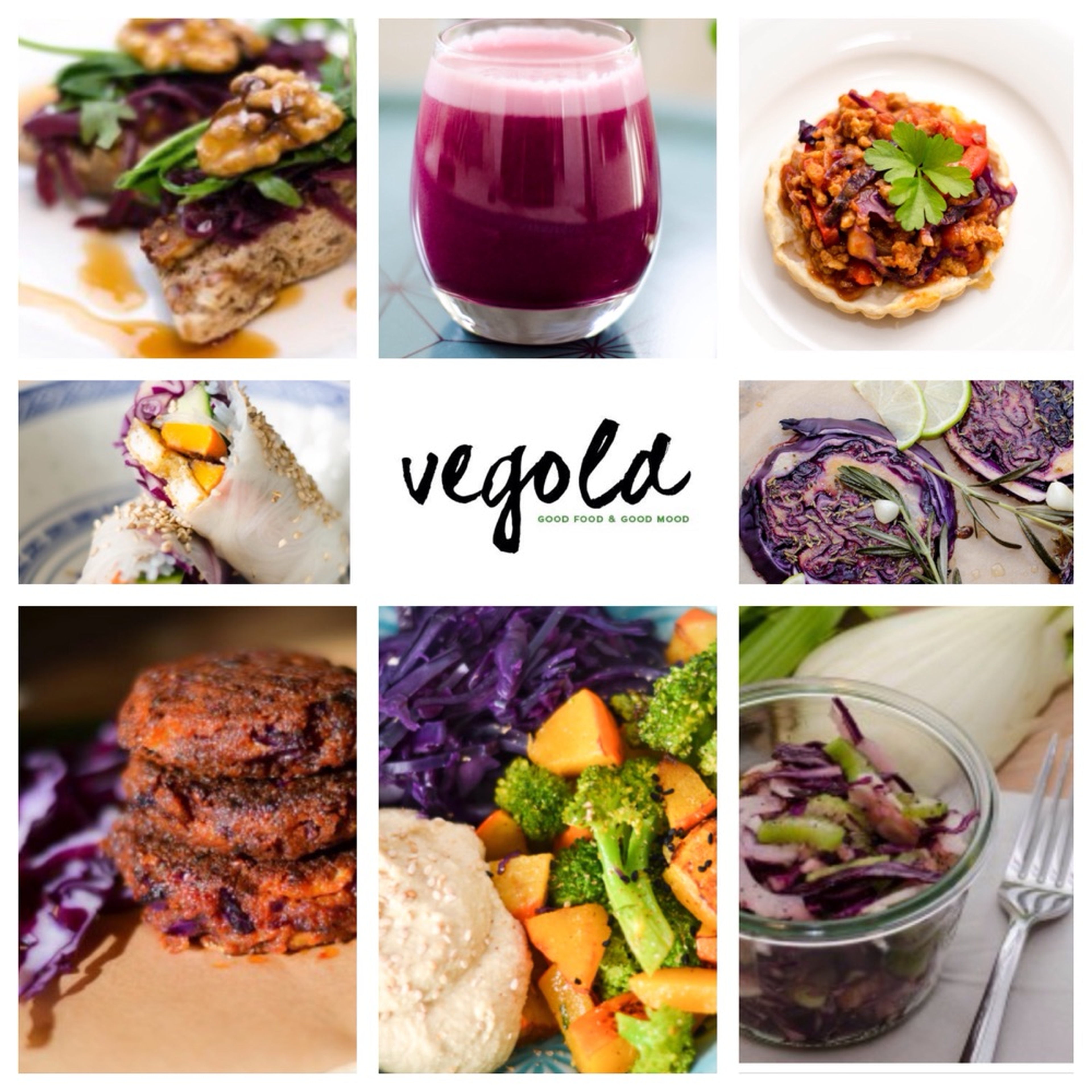 "I love Vietnamese food. The rice paper rolls can be filled arbitrarily and served with wonderful dips. The summer rolls can be well prepared and individually wrapped in foil with to take to work or party."
Utensils
frying pan, cutting board, knife, paper towel, pot, colander, wide container, 2 bowls
How to secure a cutting board
How to prepare garlic
How to measure
Step 1/ 5

⅛

Hokkaido pumpkin

40 g

tofu

sunflower oil for frying

frying pan
cutting board
knife
paper towel

Cut the pumpkin into strips and fry in a pan with a little oil. Chop the tofu and add to another pan with plenty of sunflower oil. Dab pumpkin and tofu well with a paper towel to remove excess oil.

Step 2/ 5

⅛

red cabbage

⅛

cucumber

40 g

glass noodles

mint

Cut the red cabbage into thin strips. Halve the cucumber, remove the inside seeds, and cut into thin strips. Remove leaves from the mint sprig. Cook the glass noodles according to the package instructions and drain well.

Step 3/ 5

Fill a wide container with boiling water and immerse one rice paper completely. Attention: Do not fold or kink! Spread the wet rice paper flat on a cutting board. Arrange the ingredients horizontally in the middle, leaving 2 cm of rice paper at the left and right ends.

Step 4/ 5

Fold the left and right ends in, then roll up everything from bottom to top. Do not panic, the first attempts may not work so well, but soon you'll get the hang of it!

Step 5/ 5

¼ clove

garlic

¼ tbsp

sugar

¼ tbsp

sunflower oil

⅝ tbsp

soy sauce

¼ tbsp

hoisin sauce

¼ tsp

soy sauce

¼ tbsp

tahini

⅝ tbsp

peanut butter

1 tbsp

water

For the soy dip, put the garlic and sugar in a pan and caramelize. Deglaze with oil, most of the soy sauce, and the hoisin sauce. The peanut dip is done very quickly: Just mix the remaining soy sauce, tahini, peanut butter, and water together.

Enjoy your meal!
More delicious ideas for you