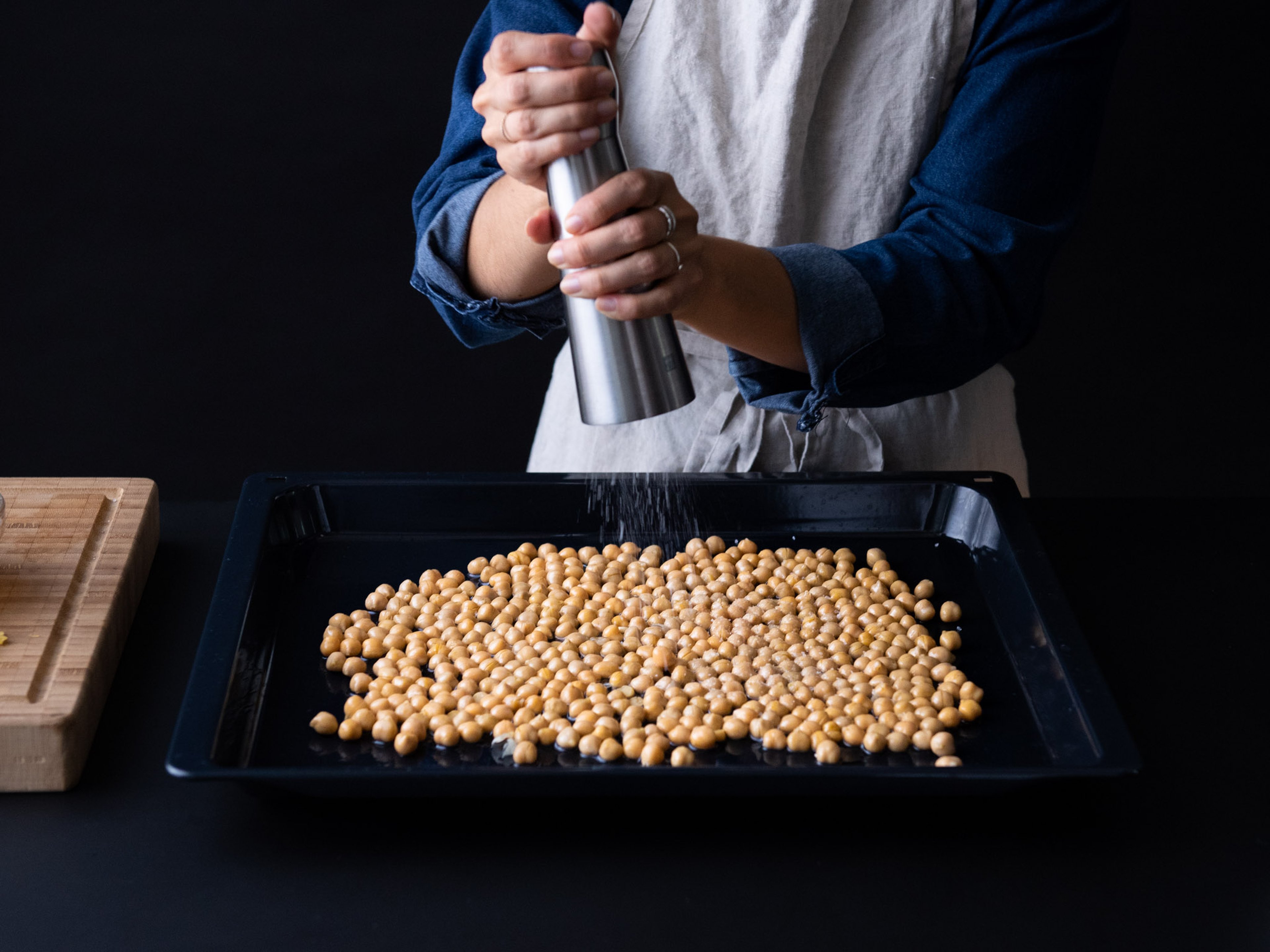 20 Delicious Recipes for the Beans and Pulses in Your Pantry
Creamy pastas, spicy stews, smooth dals & more!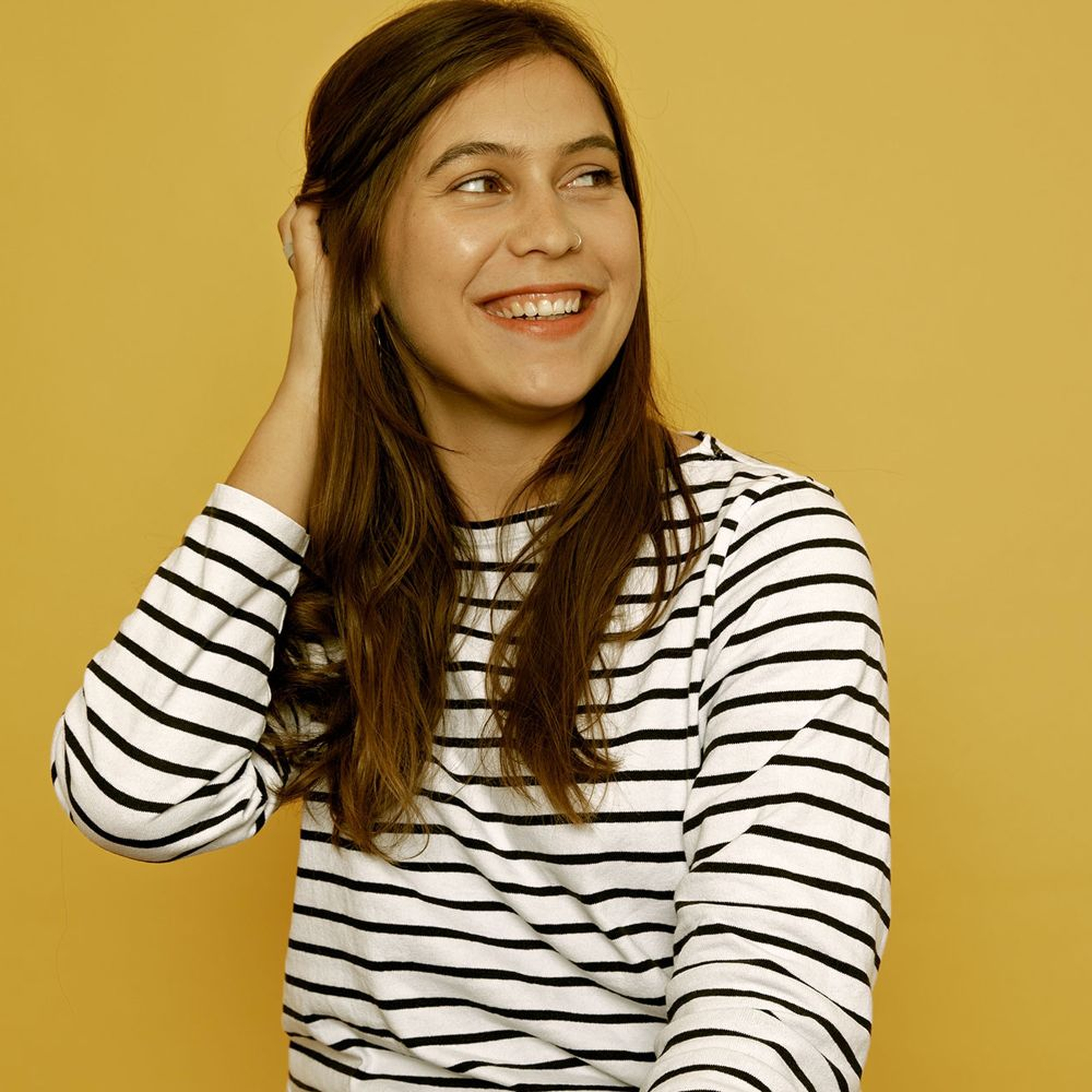 Food has a special ability to bring people together and it can, like few other things, comfort and calm us in times of uncertainty—so it's only natural that we turn to it now. As we adjust and move forward day by day, we wanted to put the call out to you, our global community, to share the recipes that have kept you going (even with a dwindling pantry). Upload them or share what you're cooking with us on Instagram using the hashtag #stayhomekeepcooking in your chef's note or post. Community is more important than ever, and we hope that we'll keep you inspired to cook and share with us.

For the best part of the year, there's been a bag of dried chickpeas in my cupboard. Every month or so I remind myself to soak them overnight, and feel extra virtuous of my 'from scratch' approach when I turn them into hummus or pasta e ceci. But every time, I forget to do so, and the next day I inevitably reach for a canned variety in the cupboard. So, now I not only have a lot of time at home on my hands, but I've also got a whole cupboard of dried goods to rehydrate and canned beans to crack open. I always have a pretty heavy stock of beans and pulses stored away—high in protein and fiber and with flavors and texture that cook down to creaminess, they offer a world of cooking possibilities from curries, stews, pastas, salads, and more.
To get through my goods, I'm taking inspiration from the recipes that my fellow KS editors have been cooking up at home this week—plus a whole host of staple recipes from the KS community and chefs on further scroll. Before we begin, if you need any tips on preparing dried beans—look no further than this article here.
6 new recipes cooked up by the KS team
Ruby's smoky pantry-ingredients-only dal
Smoky black bean dal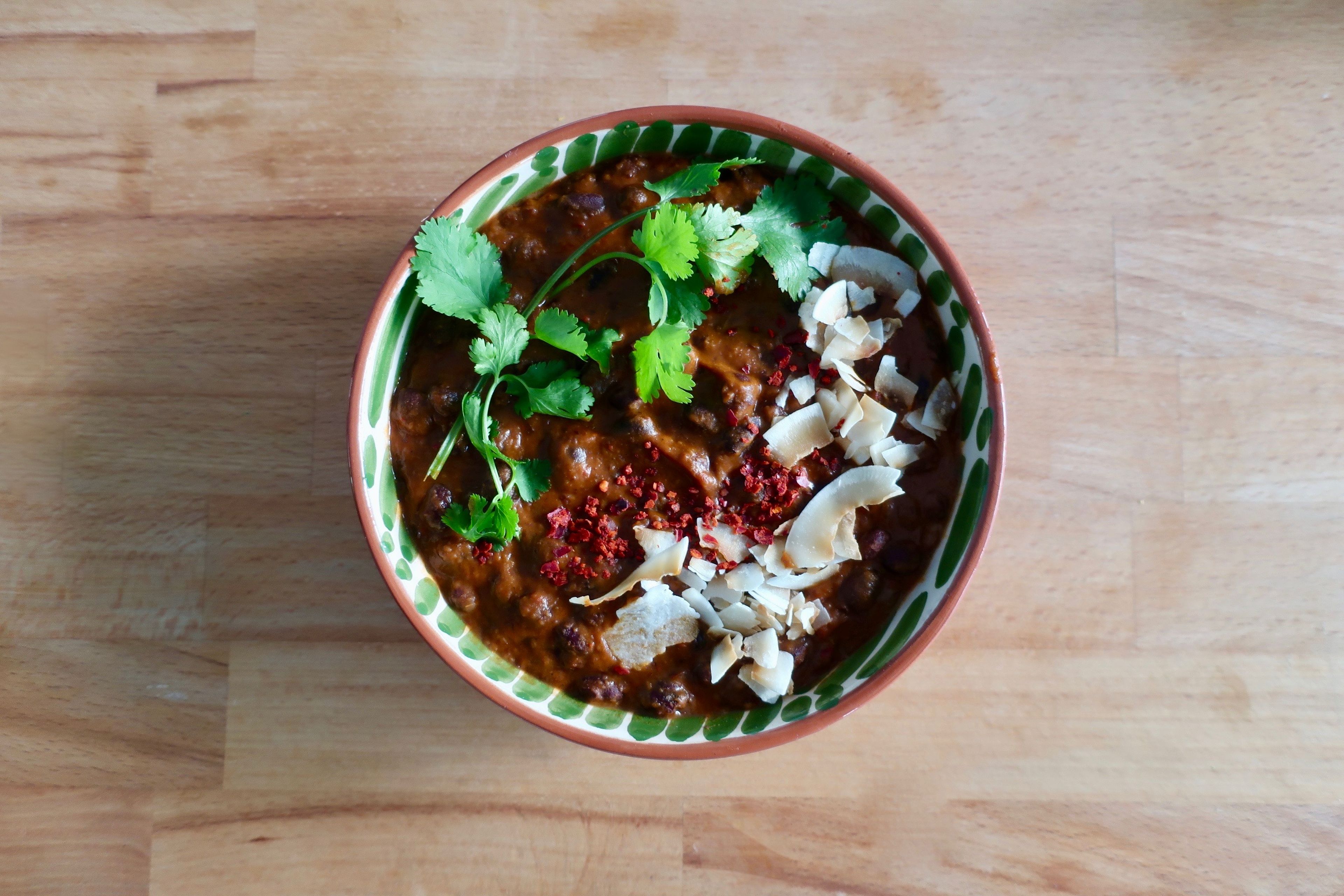 → Go to recipe
This recipe is based on the house black dal from Dishoom, a chain of Bombay-style restaurants in the UK—but made entirely from what I had on hand—meaning I used quick-cooking canned black beans instead of urad dal lentils and substituted cream for coconut milk. The result? A comforting dal made entirely out of non-perishable ingredients!
Xueci's silken tofu and bean soup
Korean-inspired white bean soup with tofu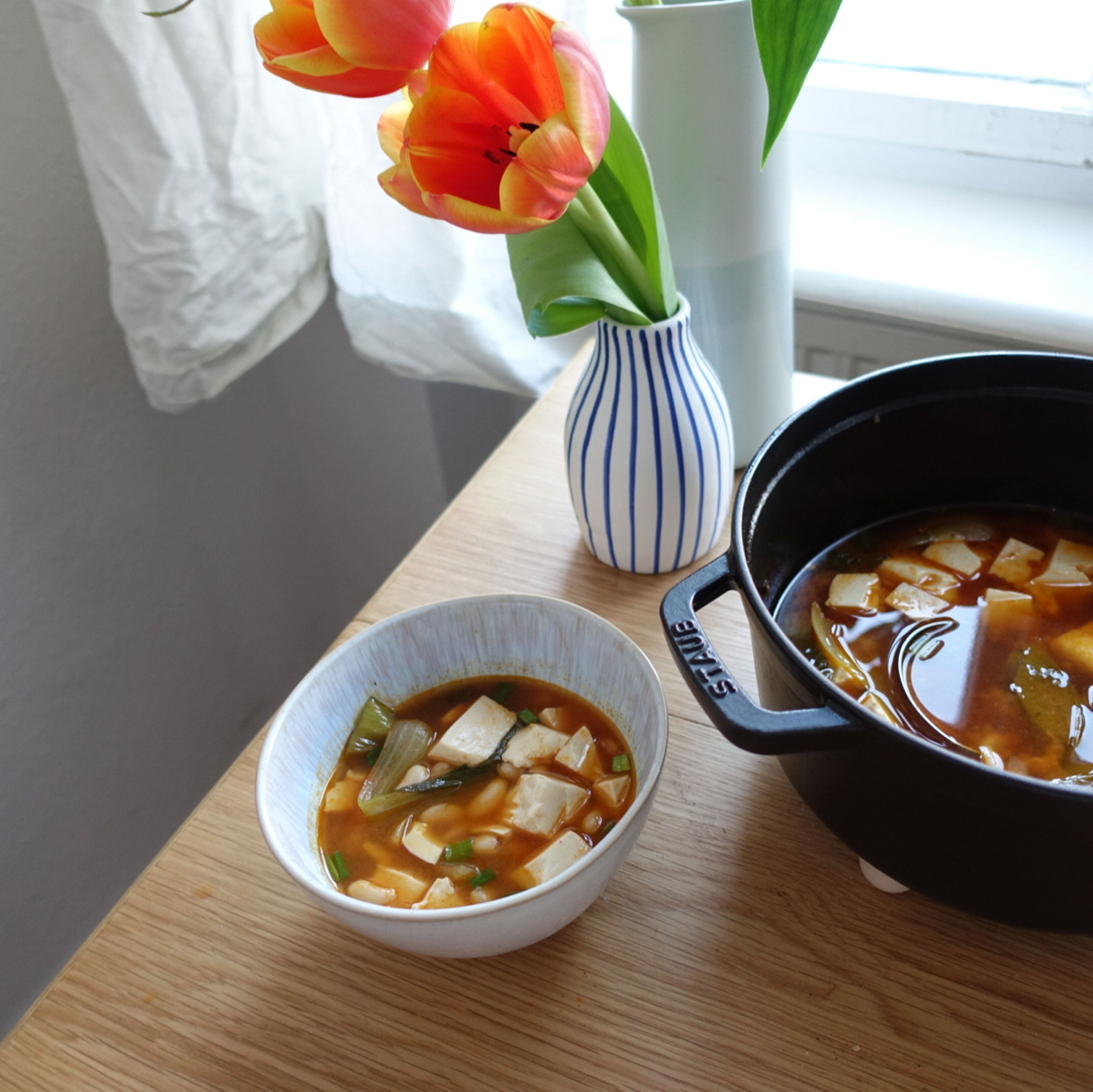 → Go to recipe
I can't wait to try this recipe—I love the texture of silken tofu and the flavorful foundation created by the punchy fermented bean paste and gochujang make this soup into, what I expect, to be the edible equivalent of a warm-hug.
Lisa's crunchy, creamy pasta
Pasta with white beans and anchovy croutons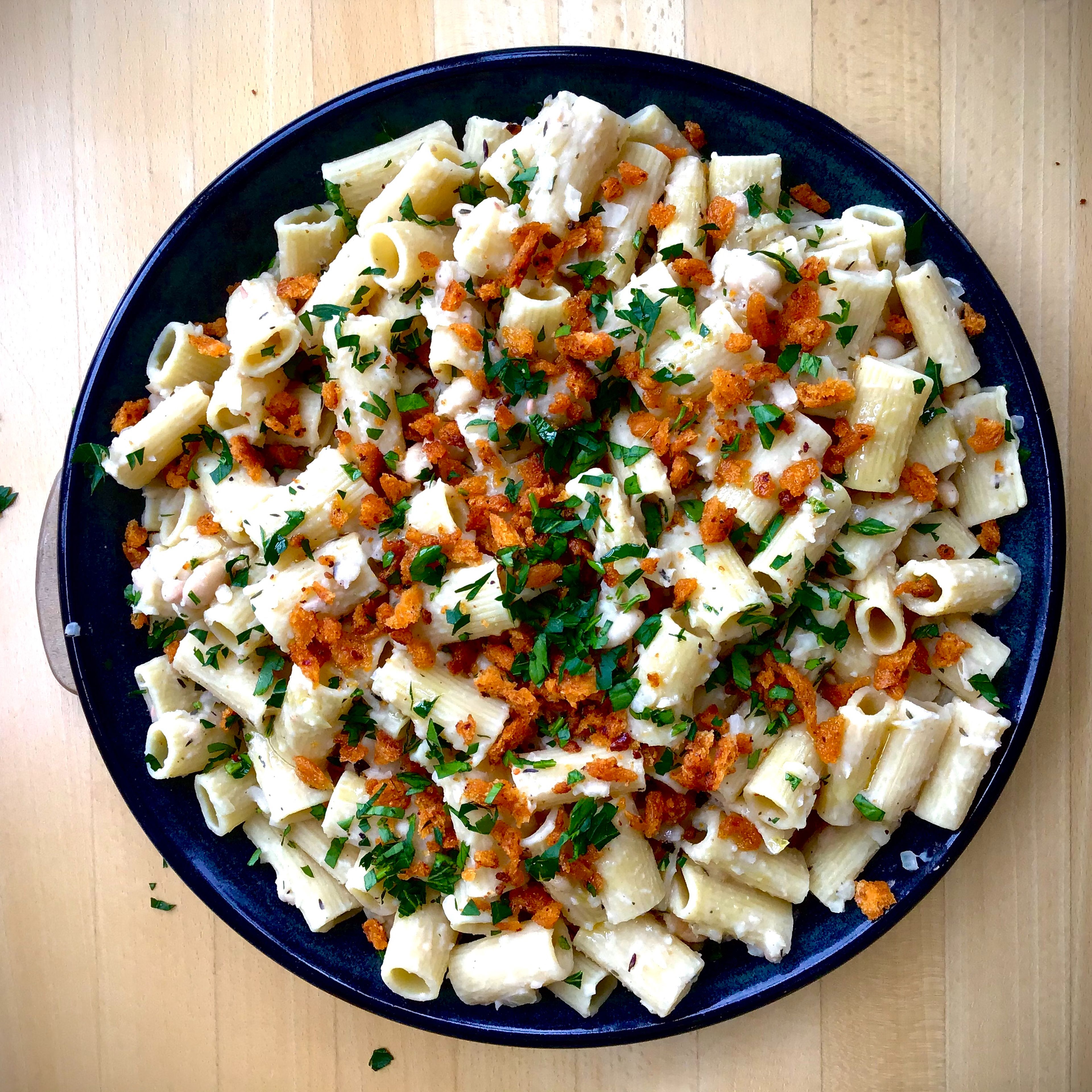 → Go to recipe
What's not to love about anchovy breadcrumbs on pasta with a creamy white bean sauce? Nothing!
Lenja's bright avocado mash with crispy chickpeas
Pita bread with pea and avocado smash and crispy chickpeas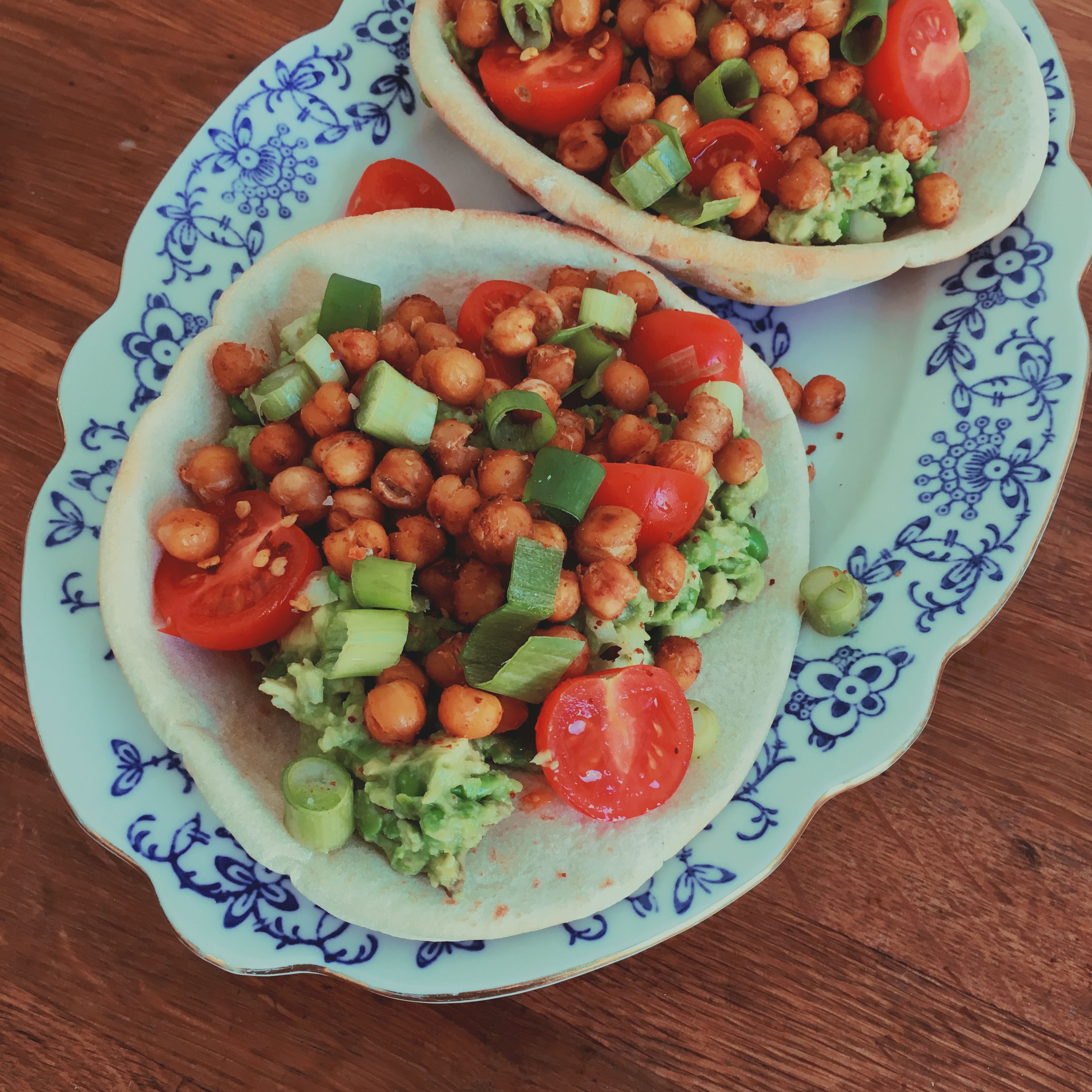 → Go to recipe
Green pea and avocado mash meets crispy chickpeas for a refreshing, colorful lunch. Put this on your weekday list!
Devan's dal with pink onions
Easiest red lentil dal with yogurt and pickled onion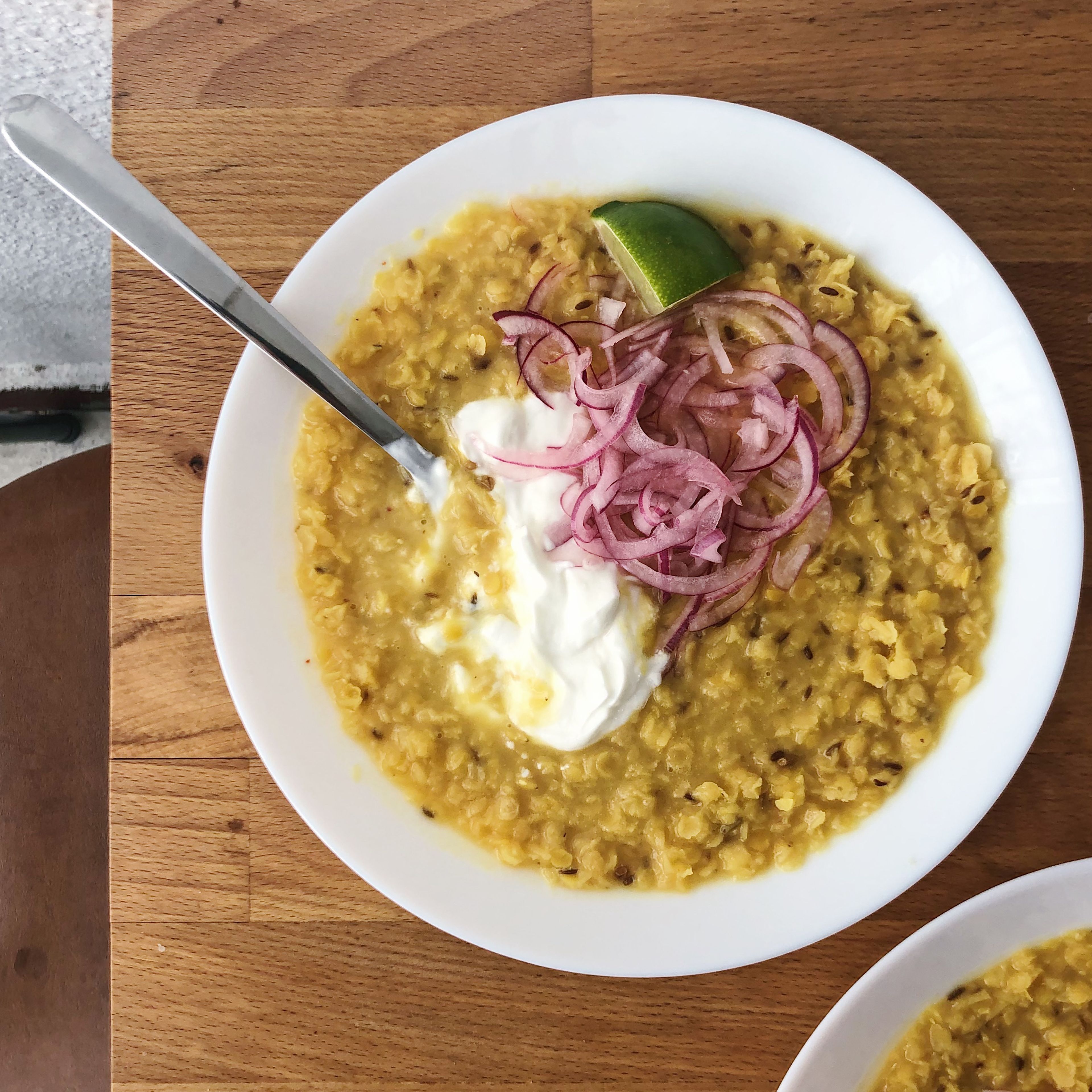 → Go to recipe
Beautifully vibrant and nourishing, mastering a red lentil dal is essential for any cook's repertoire. Devan serves it up with yogurt and pickled onions to add extra texture and tanginess. Take note!
Julie's lentil stew with harissa and preserved lemons
Spicy lentil and eggplant stew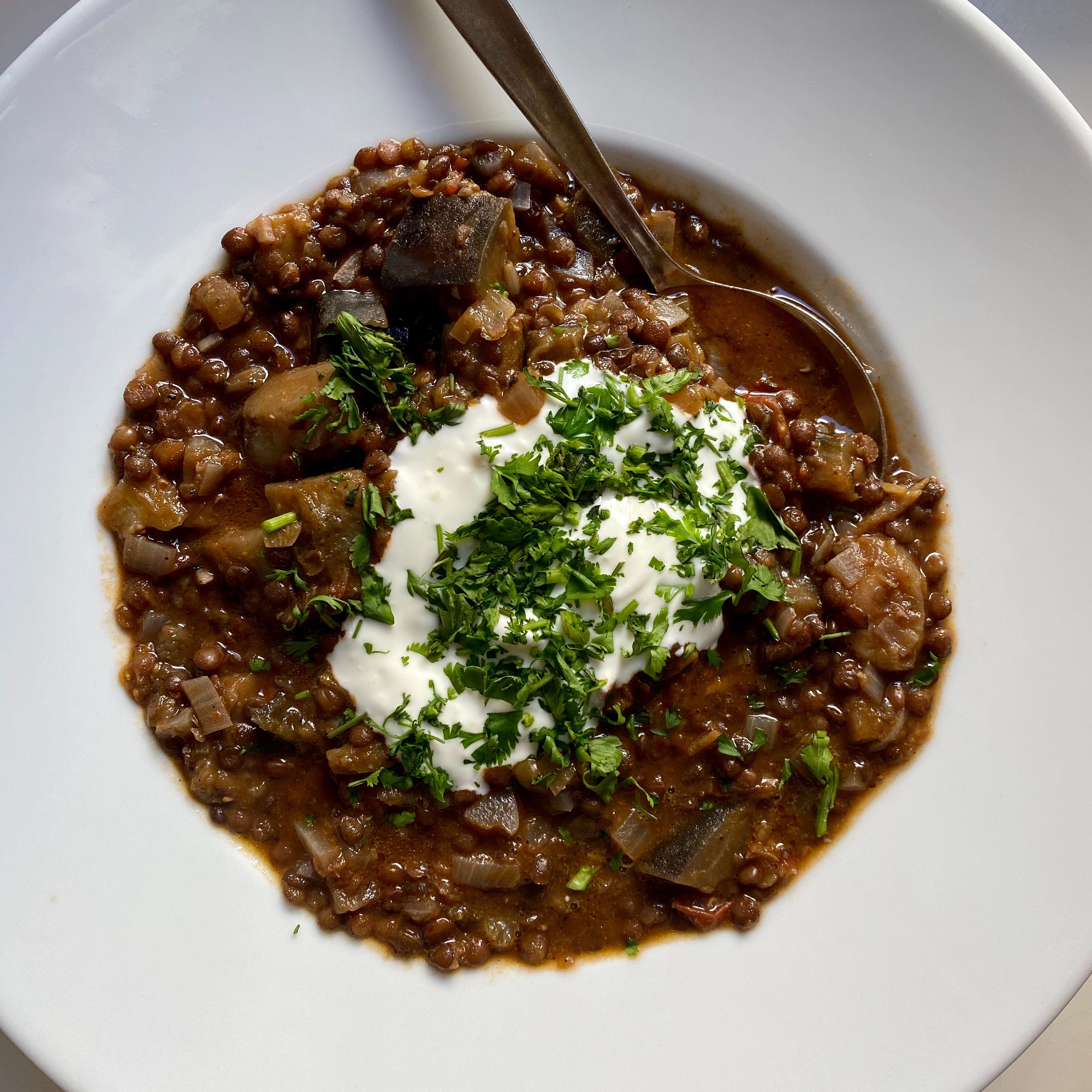 → Go to recipe
If a recipe includes fragrant preserved lemons—one of my favorite, flavor-packed ingredients—I'm already sold, but this lentil recipe dials it up even more with harissa and glossy eggplants, and finished with yogurt and herbs for good measure.
More bean recipes from the KS community, editors, and chefs
Published on April 18, 2020
More delicious ideas for you