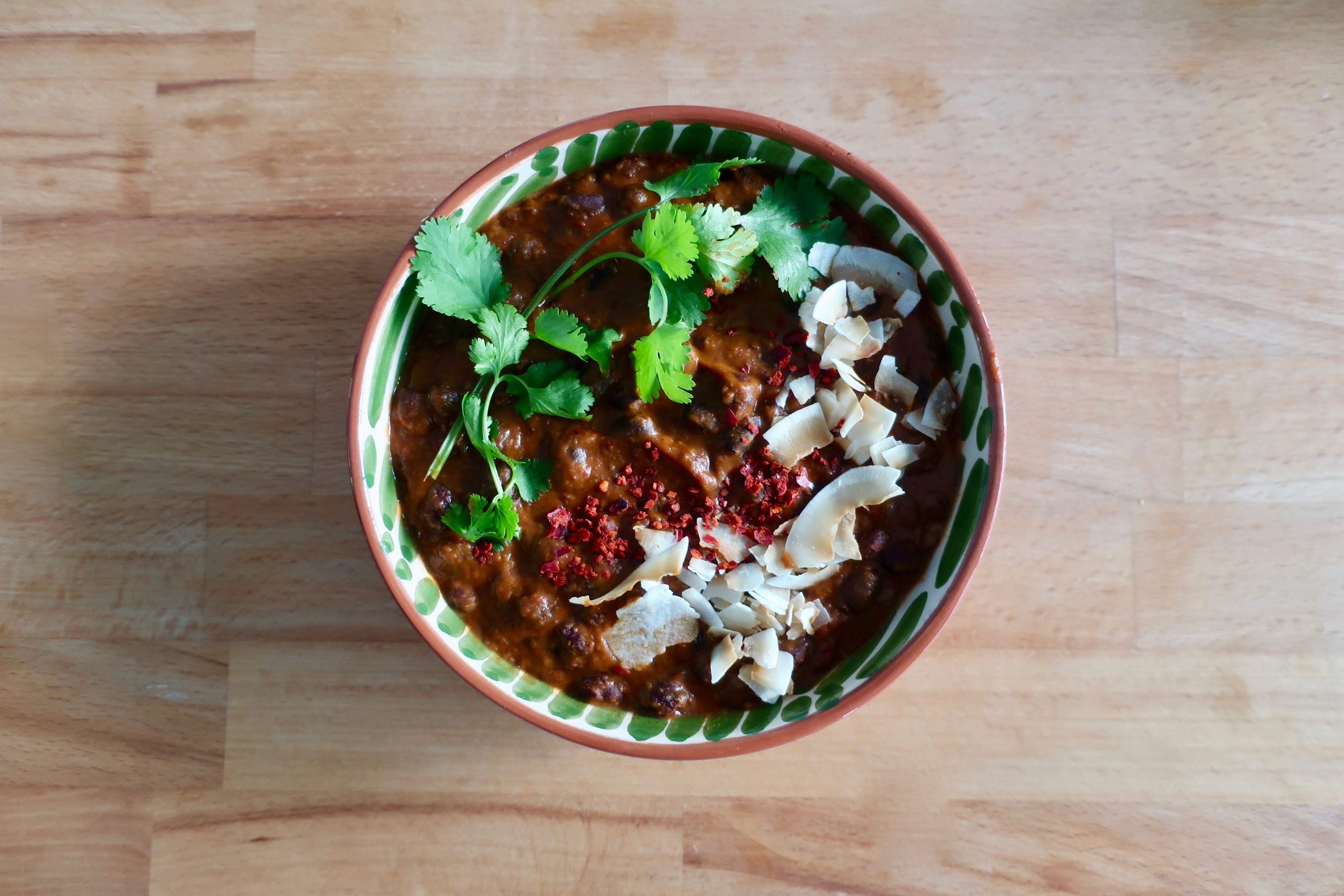 Smoky black bean dal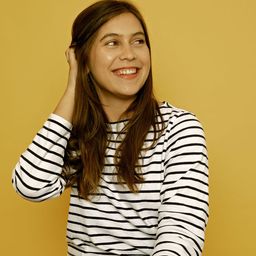 "This recipe is my approximation of Dishoom's house black dal using what I had on hand in my pantry. Instead of urad dal lentils, I used canned black beans (which makes the recipe faster to cook) and instead of cream, I opted for coconut milk. Not only is this recipe made entirely from pantry ingredients, it's vegan, gluten and lactose free, so it's a surefire people-pleaser—and let me tell you, the taste is more than good too! Serves 4 with basmati rice as a side—and as always, some pickled red onions would not go astray. #stayhomekeepcooking"
Take an
easy quiz

and discover more recipes you'll love!
Step 1/ 3

12½ g

ginger

2 cloves

garlic

400 g

canned black beans

½ tbsp

garam masala

¾ tsp

smoked paprika powder

½ tsp

chili flakes

Finely grate ginger and garlic, or pulse into a paste in a mortar and pestle. Drain black beans. Heat coconut oil in a pot over medium heat. Add ginger and garlic and fry, until soft and very fragrant, approx. 3 min. Add garam masala, chilli flakes, and smoked paprika powder. Fry for 1 minute to bloom the spices.

Step 2/ 3

40 g

tomato paste

225 ml

water

Add tomato paste and continue to fry until slightly caramelised, approx. 3 min. Add black beans, bay leaf and 400 ml water. Season with salt.Bring to a boil and let simmer on medium low heat for approx 15 min., or until beans are soft.

Step 3/ 3

Remove approx. 1 cup of the mixture and add to a measuring cup. Pulse with an immersion blender until smooth and stir back into the pot. Alternatively, mash approx 1/4 of the mixture with a fork to thicken the sauce. Add coconut milk, stir thought and cook for approx. 2 min. more. Serve with rice and garnish with cilantro and toasted coconut flakes. Enjoy!

Enjoy your meal!
More delicious ideas for you