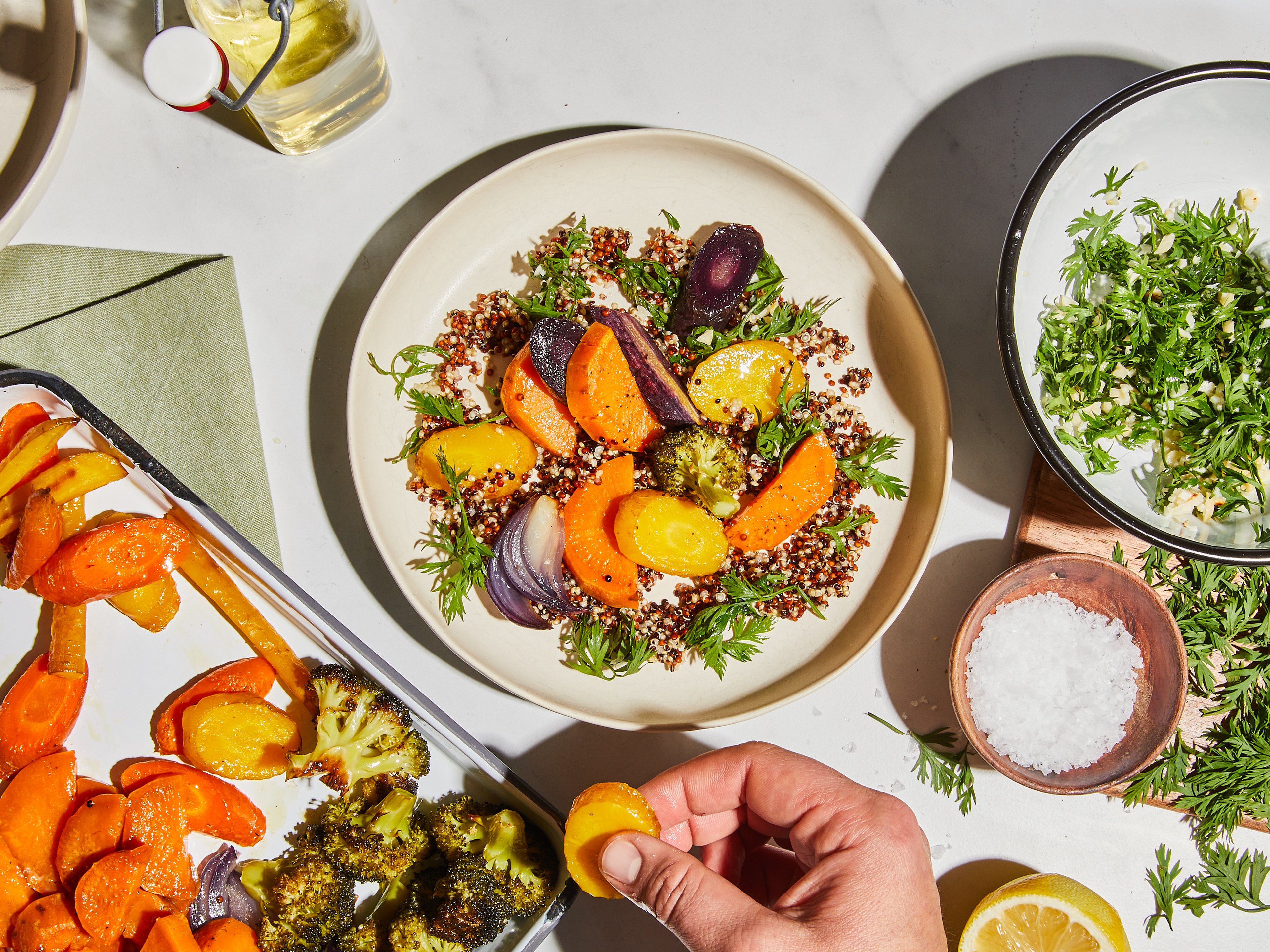 Make Veg-Packed Grain Bowls Your Go-To Lunch
5 steps to the perfect grain bowl, plus lots of recipe ideas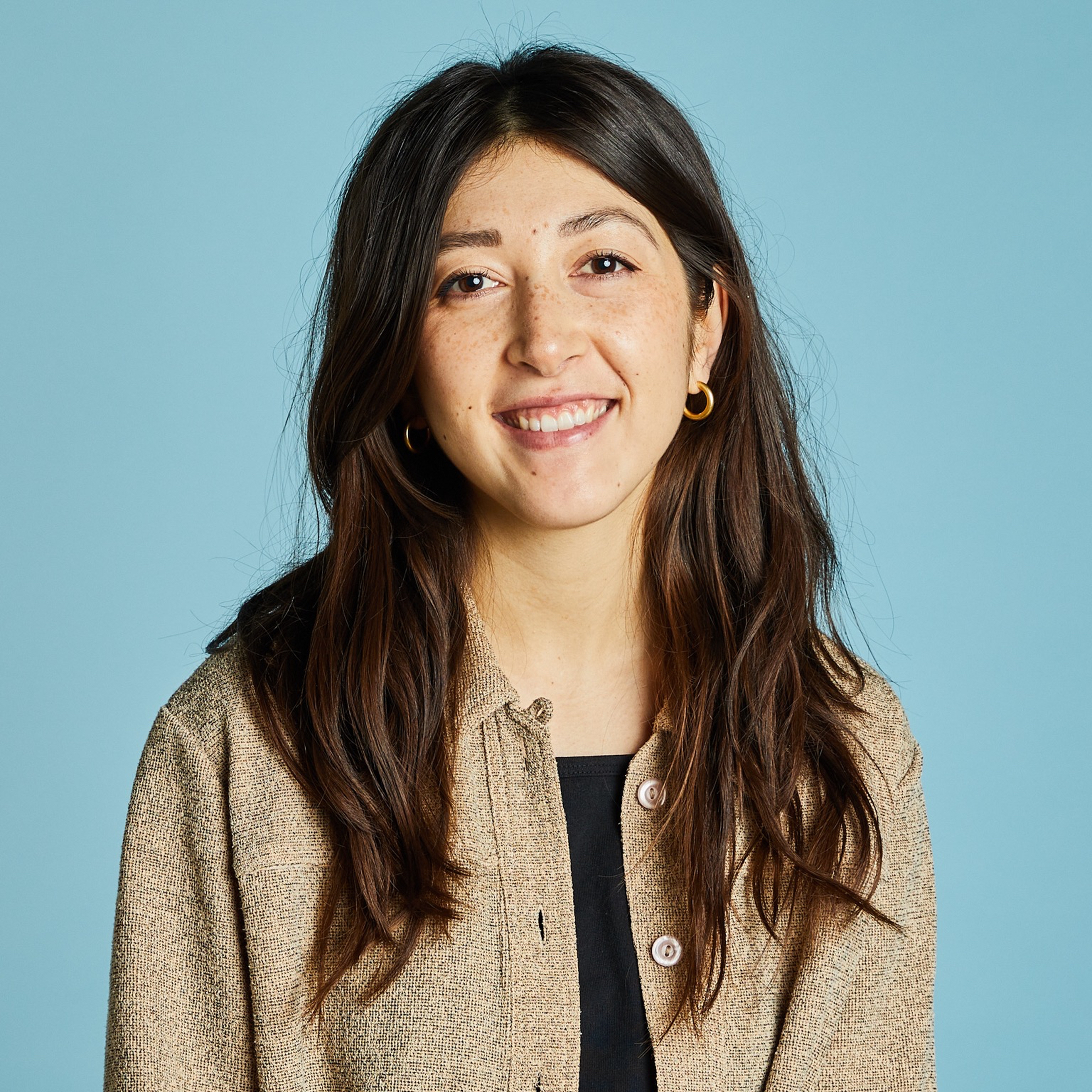 A grain bowl, when put together properly, is certainly a thing of beauty. It can easily swing between the hours of the day—put an egg on it and call it breakfast, serve it with a glass of wine and a few slices of steak and you've got dinner—but, however versatile, in my opinion, it shines most at lunchtime. Why? It's quick enough to pull off during a short lunch break (even quicker if you plan and prep ahead), it's satisfying enough to keep away any mid-afternoon snack-attacks, and it is the perfect place to be creative with leftovers or random fridge veg.
Without further ado, here's a one-size-fits-all guide (plus 5 delicious ideas to get you started) to make your perfect lunchy (or brunchy) grain bowl, in just 5 steps.
1. Grains — Every grain bowl needs a base
A grain bowl would be nothing without the grain, so it's important to lay a strong foundation to build your bowl on. You can use just about any cooked grain, but it's best to use simply prepared grains here, avoiding flavoring wildly with spices or sauces (unless this is all part of your plan). Use quinoa, farro, brown or white rice, millet, amaranth, teff, bulgur, wild rice, freekeh, wild rice, or even a mix of your favorite grains.
2. Vegetables — The bulk of the bowl
Even though it's the grain that takes center stage in the "grain bowl", your vegetables (or even fruits!) are in fact the key players and should make up the majority of the bowl. You can use just about any vegetable or mix thereof, but some foolproof options are: carrots, potatoes, sweet potatoes, broccoli or broccoli rabe, cauliflower, kale, fennel, squash, pumpkin, leeks, onion or shallot, and Brussels sprouts. You can use a mix of raw, roasted, steamed, or sautéed veg; it's the perfect place for any leftover vegetables you might have lying around from dinner the night before. Mixing in additional lettuces, fruits (think apple, cucumber, tomatoes, or avocado), or canned or frozen veg (think peas or corn) can also add more texture, flavor, and vibrance to your bowl.
3. Proteins — Make your bowl satisfying!
Proteins are what fill you up and make a meal last, so a good grain bowl shouldn't lack in this department. You can use grilled, roasted, steamed, or sautéed chicken or shrimp, some pan-fried slices of sausage, a few strips of bacon, smoked or roasted salmon, or bite-size cubes of steak if you're a meat eater. If not, lean on legumes, like roasted chickpeas (or a big spoonful of hummus), canned beans, or cooked lentils. You can also add an egg (fried, jammy, or even poached), use a plant-based meat substitute, or your favorite preparation of firm tofu (how about crispy or miso roasted?) Cheese can also be a source of added protein, but we'll cover them in the garnish section below.
4. Dressings and Sauces — Brings everything together
5. Garnishes — The fun finishes
Last but not least, you have the opportunity to top your bowl with some garnishes. These are not make or break, so you can skip them, but I encourage you not to! A garnish can be as simple as a sprinkling of chopped herbs (think soft green herbs like chives, cilantro, parsley, mint, basil, or dill) or toasted nuts, or as complicated as pickled onions, homemade kimchi, a seedy sprinkle, or homemade granola; something crunchy is always good to round out the texture of the bowl. Cheese is another great garnish option to add saltiness or added creaminess, I especially love feta, gratings of Parmesan, or even pan-fried halloumi (which maybe acts more as a protein than a garnish).
To make a super satisfying grain bowl for one, here's a printable guide for portioning everything out properly! This is just a general rule of thumb, of course you can adapt depending on what you've got in your bowl and how hungry you are.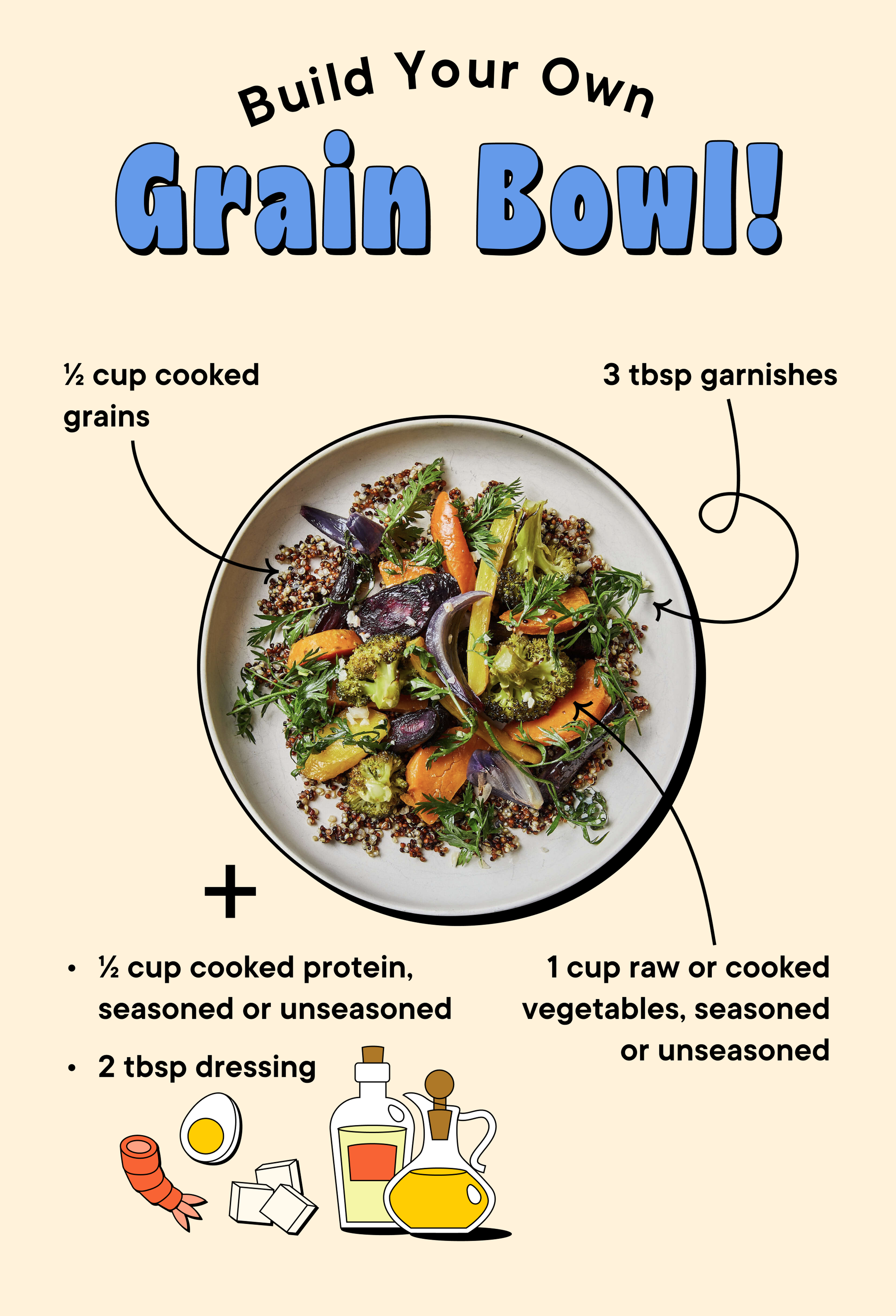 Now that you know the key building blocks of a grain bowl, here are 5 "no recipe" recipe ideas to get you started: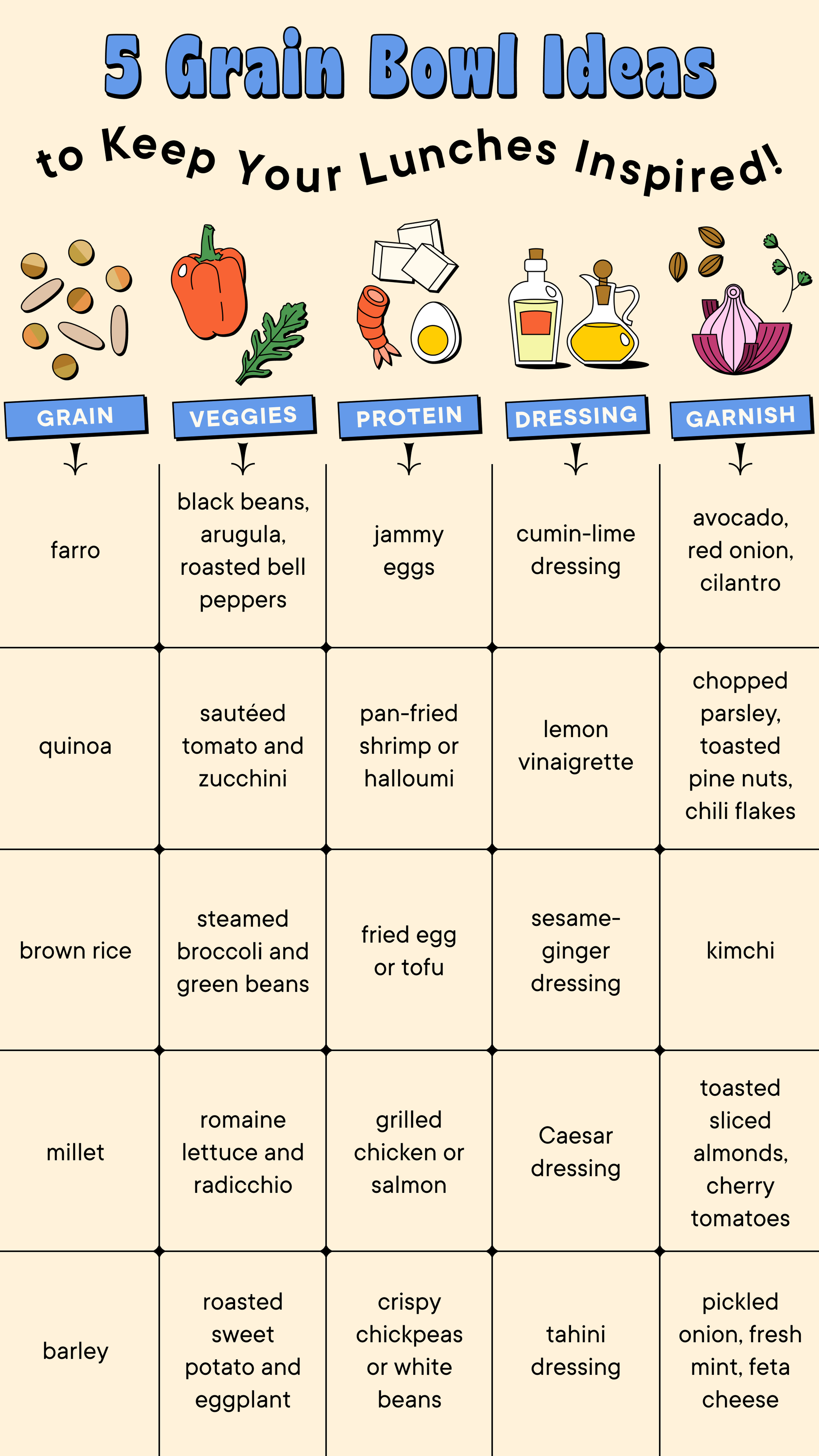 Here are some additional bowl recipes to save, try, and tweak to your taste!
Published on January 5, 2022
More delicious ideas for you