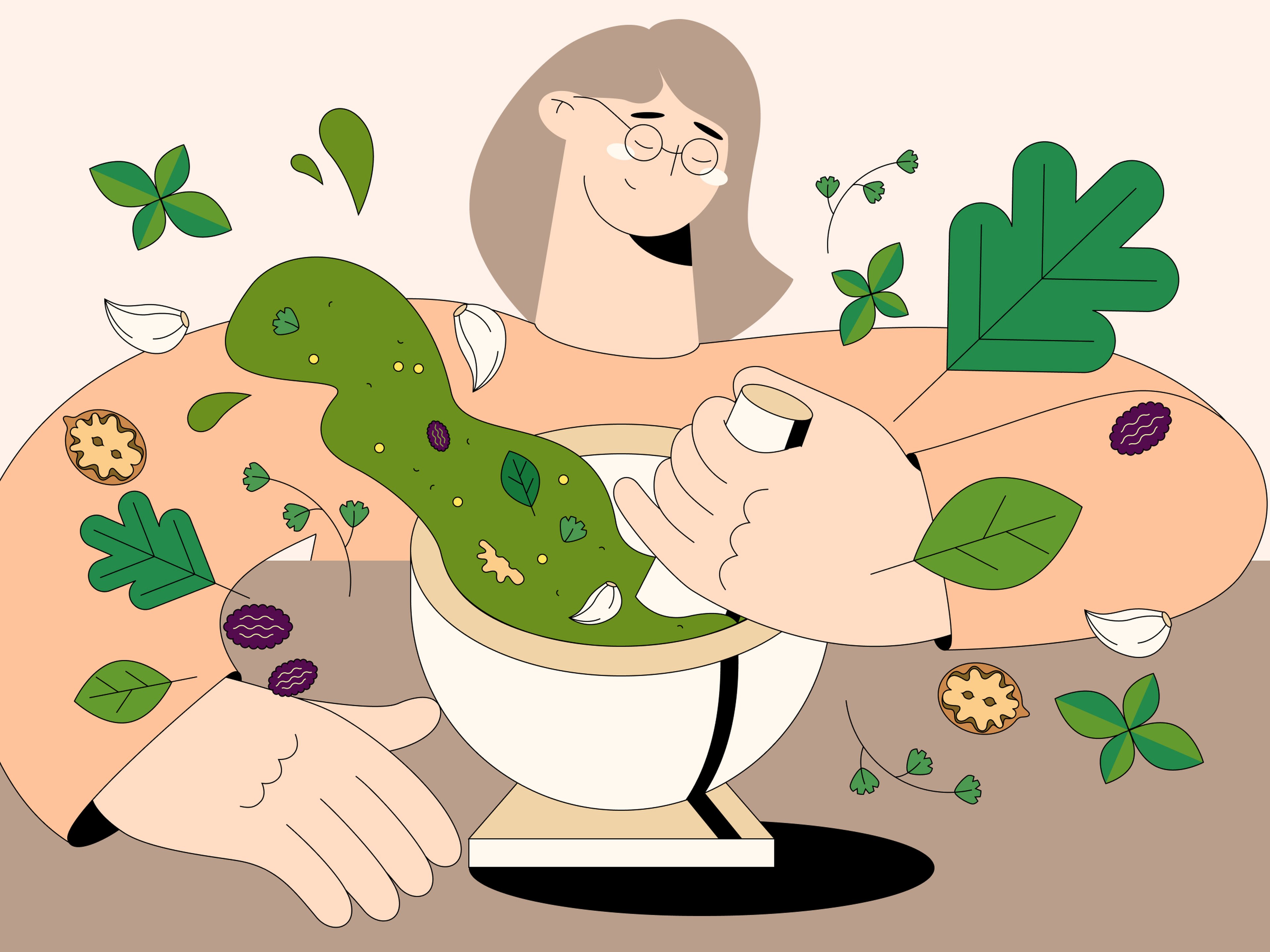 The New Rules Of Pesto? Forget Herbs, Try Kitchen Scraps
Introducing a wide, wild new world of pesto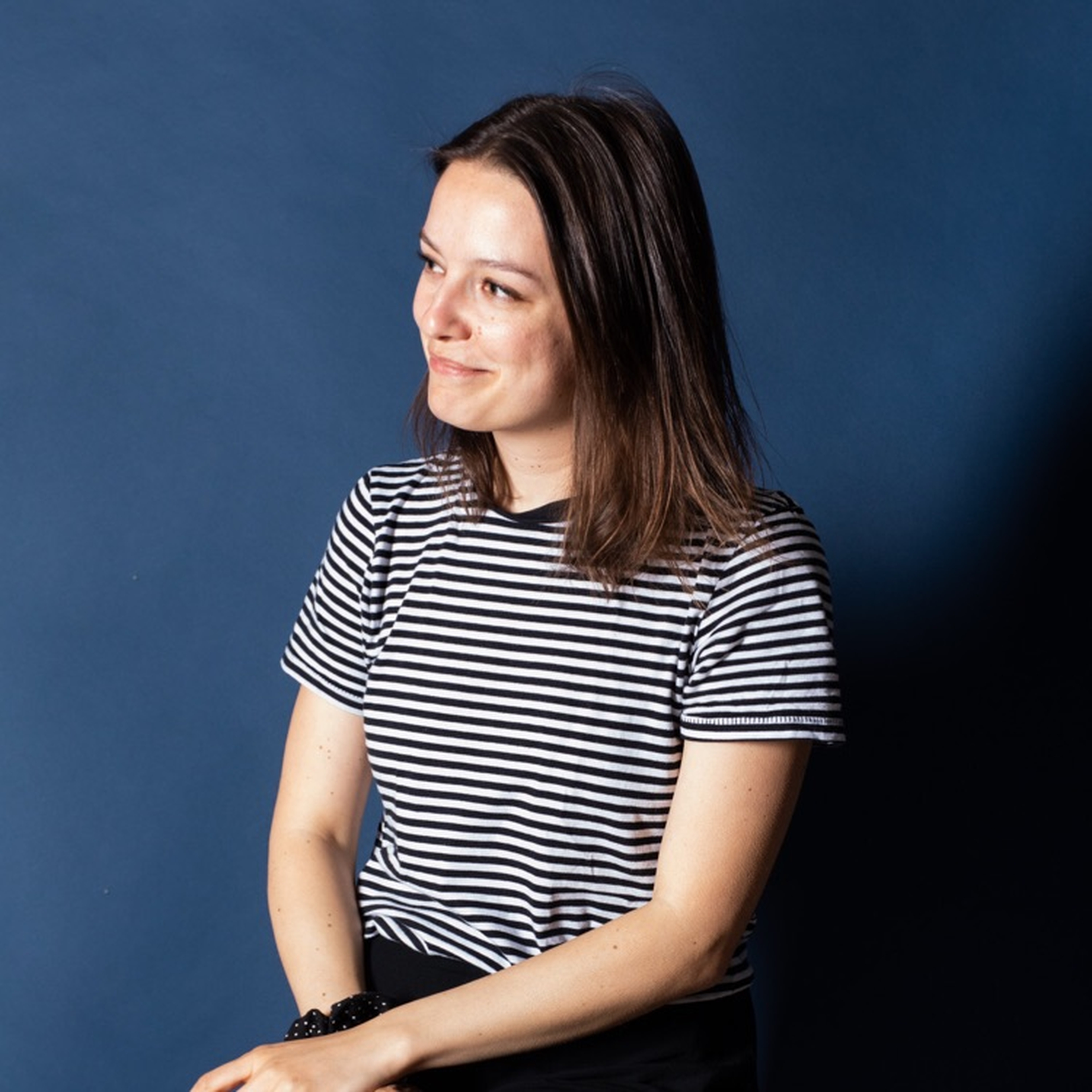 When you think of a classic pesto, it's likely that pesto alla Genovese, a basil pesto from Genoa, comes to mind. This quintessential sauce is made by pounding or crushing lots of fresh basil, Parmesan cheese, garlic, pine nuts, and olive oil together in a mortar with a pestle. Each family (whether in Genoa or now, around the world—as pesto alla Genovese is the most popular pesto worldwide) has their own tricks to making the best pesto, but an ultimate hack for an intensely green color comes from a trattoria in Italy: To keep it bright and luscious, add an ice cube to the ingredients while blending. I can say from personal experience, it really works!
Pesto is a great place to experiment with different ingredients and flavors, sometimes maybe swapping traditional basil for parsley, mint, or other soft herbs. Perhaps we take the pesto in a red or yellow direction using roasted peppers or sun-dried tomatoes. What if we take a step back from pesto alla Genovese and apply this line of thinking to more herb sauces… the limits seem endless!
So how can we get started? Why not look to the many kitchen scraps and leftovers we have lying in our refrigerators? Things like carrot greens or fennel fronds, a half-used bunch of kale, or just starting to wilt bunch of mint? Or in my case, that almost-full box of raisins I just can't wait to use up? Recently, I've started using these pops of sweetness not only for Ruby's Sicilian pantry pasta (so good!), but also for a touch of something new in just about any herb sauce. In case you need some validation: Yes, it's okay to use a blender or food processor to help blend up your pesto, hard cheese and nuts are not a must, and how much (or little) garlic you use is completely up to you. Here are some ideas to get you started:
Kale, basil, cashews, and garlic
Kale is more than just a trendy super food from the 2010s. If you have any leftover after making a kale salad or soup, pesto is a great place to use it up. It makes a smooth, almost creamy, incredibly vibrant pesto when paired cashews, lemon and garlic as in this recipe:
Kale pesto pasta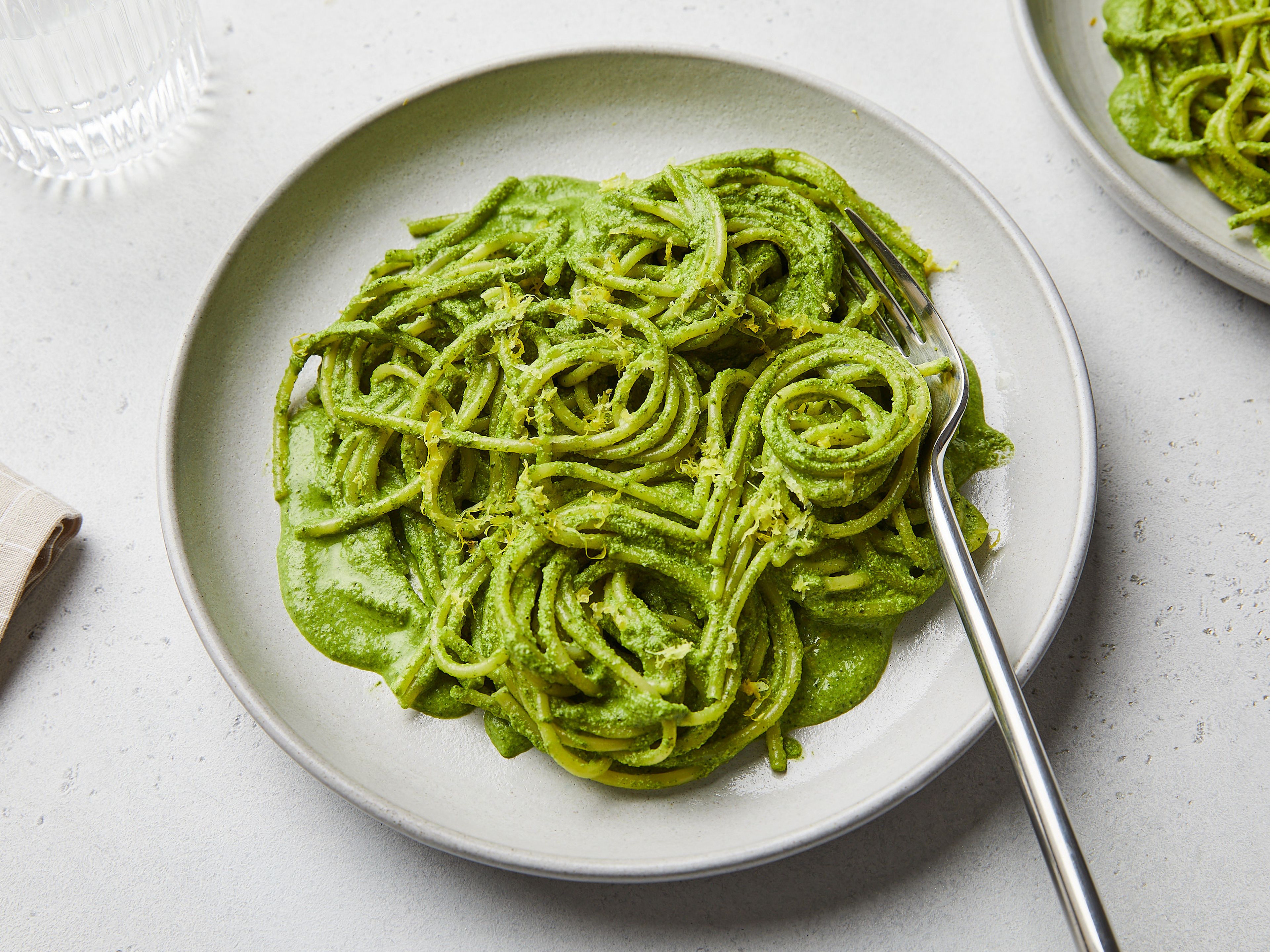 → Go to recipe
Raisins, basil, parsley, and almonds
A handful of sweet raisins paired with soft herbs like basil and parsley (or even lamb's lettuce!) and toasted almonds or pine nuts, silky olive oil, and tart lemon juice makes a really versatile herbaceous pesto. I like to leave this pesto a little chunkier, so don't add too much olive oil, and use it as a spread on toast or in sandwiches. Don't forget to season it with salt and pepper!

Fennel fronds, anchovies, walnuts, and mustard
To make a fennel frond pesto, you'll have to go searching for the bulbs sprouting with the precious greens. In the supermarket, the bulbs are often trimmed, but if you've found decent fennel fronds, make a pesto with savory anchovies; start with a single fillet and add more to your taste. Then add in chopped toasted walnuts, some mustard, lemon juice, and olive oil to round it out. You can use the fennel in this soup, for example, and then add the fennel frond pesto as the finishing touch.
Mint, parsley, almonds, and garlic
Mint can be quite overpowering, so balance it out with flat leaf parsley, toasted almonds, olive oil, a bit of garlic, and spritz of lemon juice. After blending, season with salt and pepper, and then eat with pasta, boiled potatoes, roasted lamb, or grilled vegetables.

Want more?
The above (and even more below!) is by far an incomplete list, simply meant to ignite even more pesto ideas. Try experimenting with the flavors and ingredients yourself to find your favorite new pesto flavors and textures. The most important thing? Let nothing go to waste, and have fun!
- Olives
- Capers
- Lime juice and zest
- Pistachios
- Tuna, anchovies, fish sauce
- Shallots
- Mustard
- Spices, like pepper, fennel seeds, mustard seeds
- Fresh or dried chilies, chili flakes, chili pastes and sauces
- Ginger
- Roasted eggplants
- Lamb's lettuce
Use it freely!
Just like chili crisp, I end up using pesto on just about everything: like a dressing for veggies or salad (or in this bowl!), toss pasta or noodles in it, serve it atop roasted meats and fish, put it on eggs or into grilled cheese, spread it on cold sandwiches, let your imagination run wild!

What do you have lying around your kitchen? Take a note from us: Make pesto out of it and share your results in the comments below!
Published on January 15, 2022
More delicious ideas for you