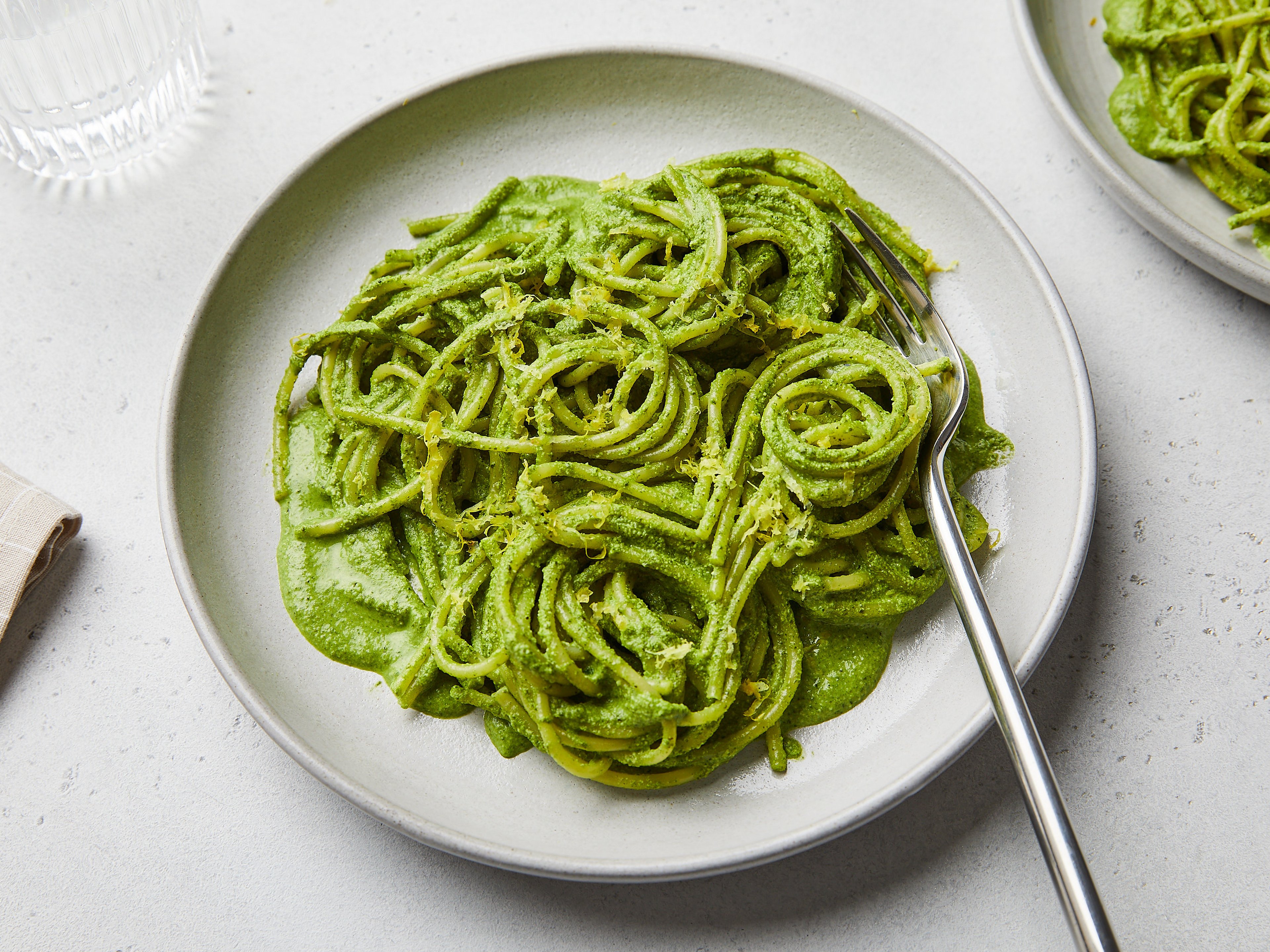 Kale pesto pasta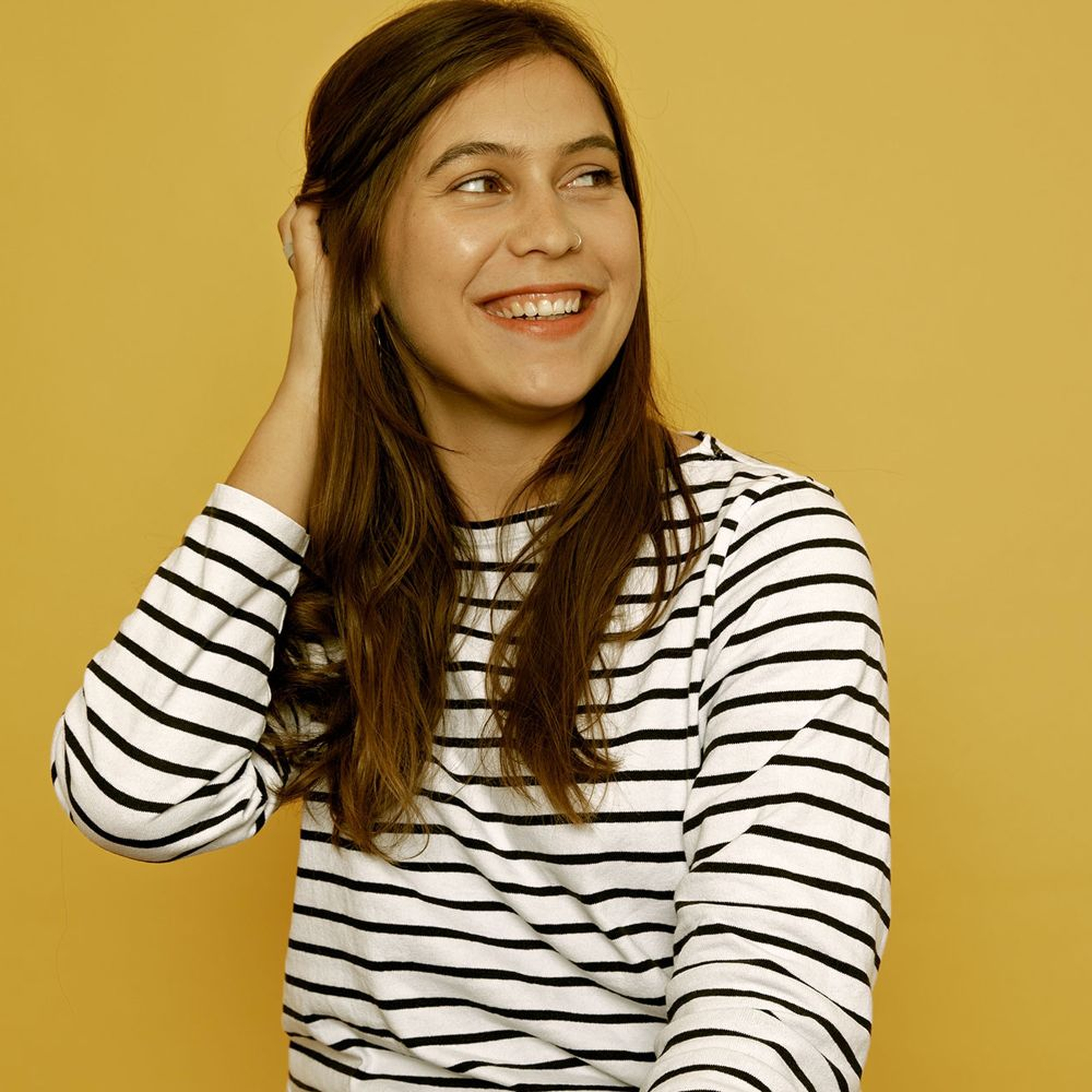 "This kale-packed pesto is a rich and luscious alternative to the more herbal varieties you might usually enjoy. It's a great way to use up a big bunch of kale, so I recommend increasing the recipe serving and making a big batch to use up on grain bowls, as a dressing for roasted vegetables, or even as a dip. Since kale can be a dominant flavor, it's nice to add freshness with an herb; here I've used basil but parsley would also be delicious. By the same token, go for whatever nuts you have on hand, walnuts or pine nuts also have potential here. Depending on the strength of your blender it might be more chunky, in which case, olive oil will always be your friend to loosen the mixture and help it blend more finely. If you're not vegan, Parmesan or pecorino cheese are worth adding in by the (finely grated) handful!"
Utensils
oven, pot (large), fine grater, baking sheet, tongs, bowl, sieve, bowl (small), food processor
How to blanch
How to zest citrus fruits
How to prepare kale
How to cook pasta
Step 1/ 4

200 g

kale

15 g

basil

½

lemon

salt

oven
pot (large)
fine grater

Preheat oven to 150°C/300°F. Bring a large pot of salted water to a boil. Remove kale leaves from the stem and tear into bite-sized pieces. Pluck basil leaves. Zest and juice lemon.

Step 2/ 4

50 g

cashews

2 cloves

garlic

Add cashews to a baking sheet, transfer to the preheated oven, and roast for approx. 6–8 min. until slightly brown and fragrant. Add kale and whole garlic cloves to the boiling water and blanch for approx. 1 min., then use tongs to scoop out and transfer the kale and garlic to a bowl of ice cold water. Bring the same water in the pot back up to a boil.

Step 3/ 4

Once the water is boiling again, add pasta and cook until al dente according to package instructions. Reserve some of the pasta cooking water, then drain the pasta and set aside.

Step 4/ 4

80 ml

olive oil

pasta water

salt

pepper

sugar

lemon zest (for garnish)

While the pasta is cooking, add toasted cashews, lemon zest and juice, and basil to a food processor (or large measuring jug, if using an immersion blender). Drain kale and garlic, pat dry, and add to the food processor along with the olive oil. Blend until smooth. Season to taste with salt, pepper, and a pinch of sugar, then blend again to combine. Add pesto to the drained pasta and toss well to combine, adding a splash of the reserved pasta water, if needed. The pesto should be thick and saucy. Serve immediately, garnished with some extra lemon zest. Enjoy!

Enjoy your meal!
More delicious ideas for you