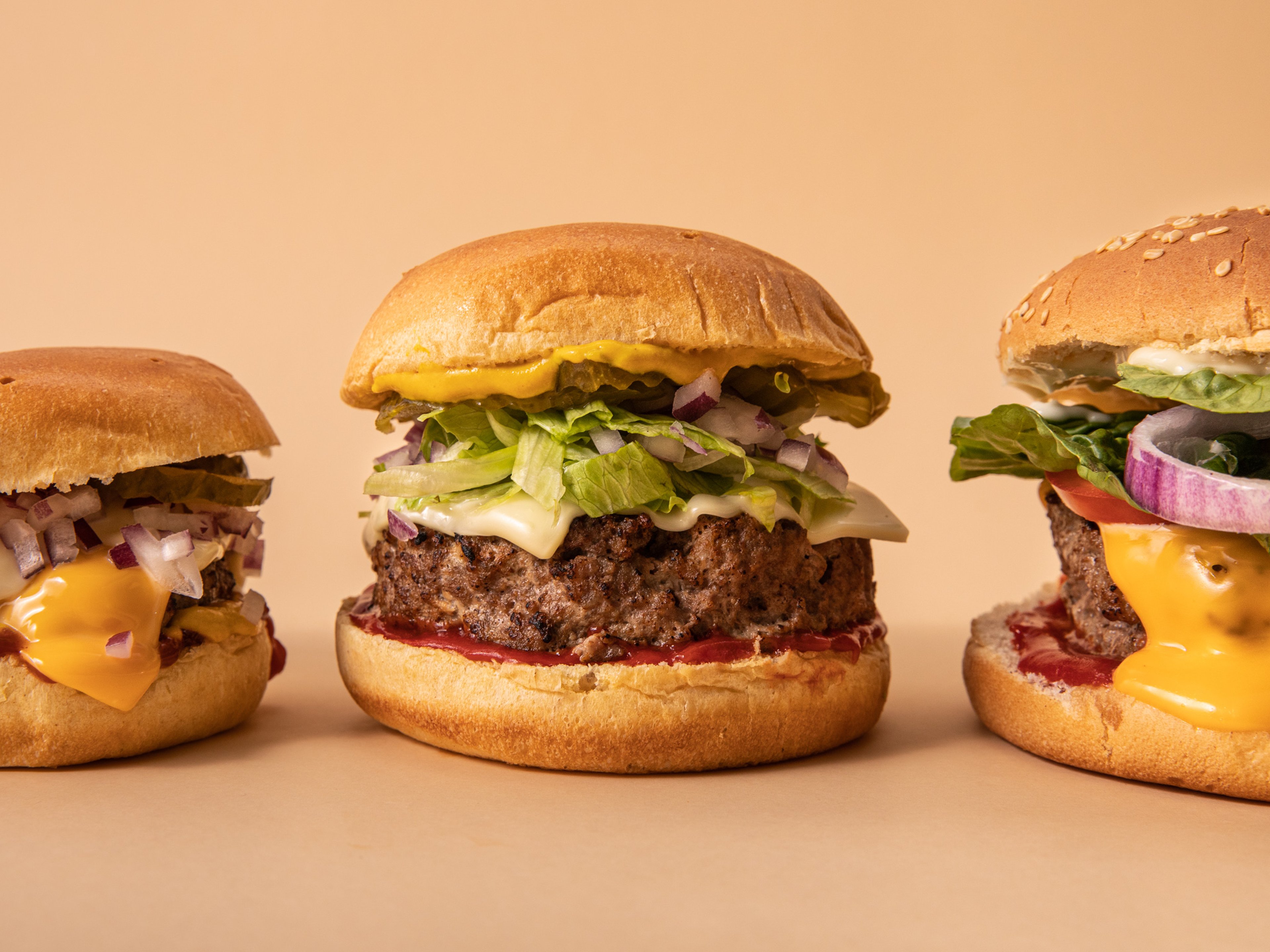 How to Build the Perfect Homemade Burger
Cancel your takeout order, we're eating in!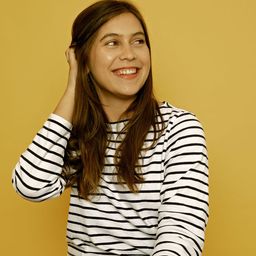 Burgers mean different things to different people. Right now, you'll find burger joints squeezing anything and everything into a bun—from drippy smash burgers to gourmet truffle burgers, 'Impossible' vegan patties to a big ol' Portobello mushroom—suggesting that the future of burgers is set to keep us all entertained. But the question that lingers (even longer than "eau de burger" on your fingertips)—a question that may indeed divide us today is: What makes a so-called "perfect" burger?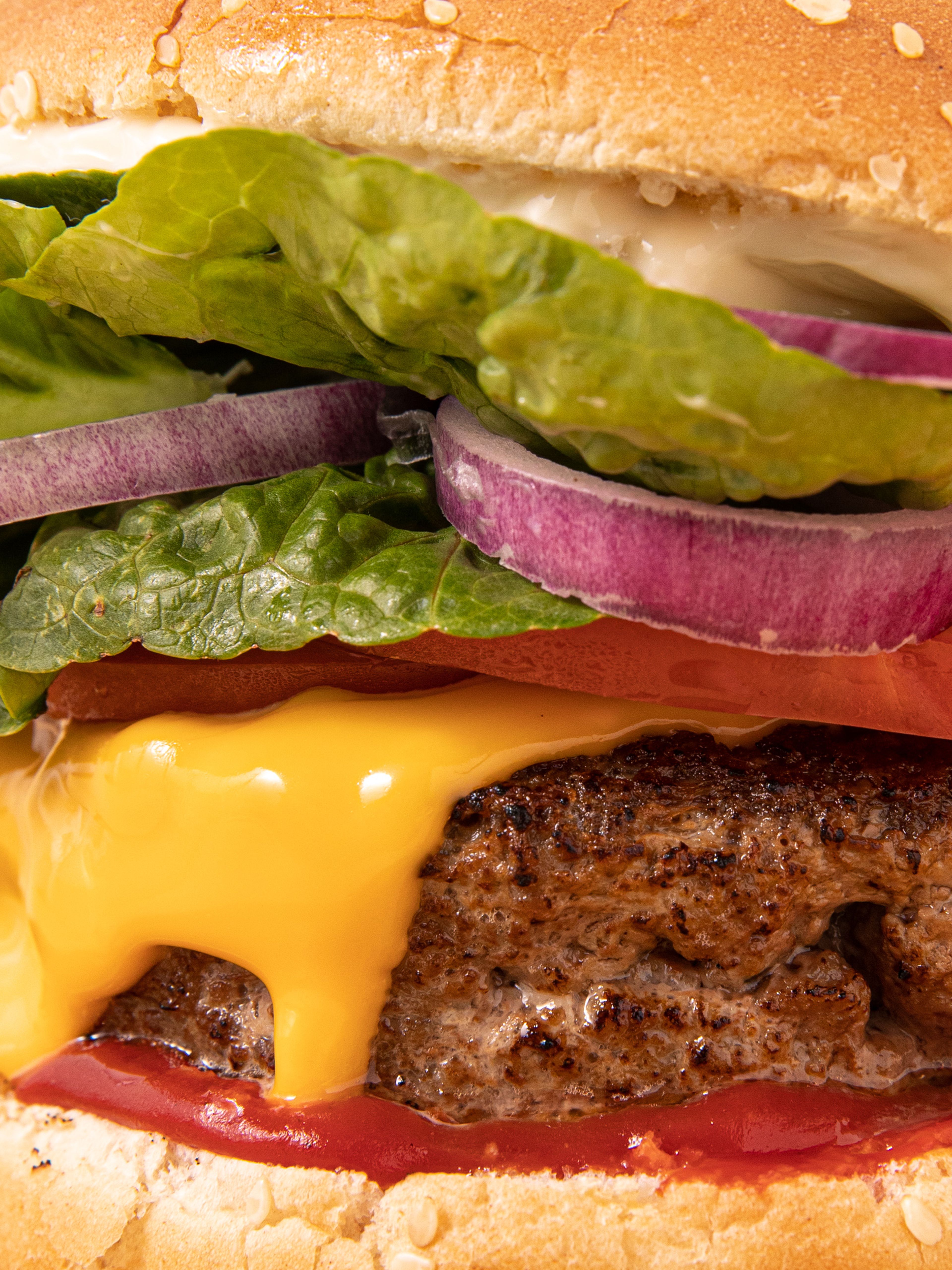 If you've read my thoughts on grilled cheese, or tiramisu, you'll know that "perfecting" to me means first mastering a classic—then making it your own. We will never agree on what the ultimate, most perfect, brilliant burger is—and that's fine—but we can deconstruct what makes the most classic of burgers top grade so you can recreate it at home. Yes, it's got to be the cheeseburger in all it's glory: a pillowy bun, succulent, lightly charred beef patty, cheese that's run all over the place, pickles and onions to cut through the (welcome) grease, lettuce and tomato for crunch, and the all important, tangy burger sauce.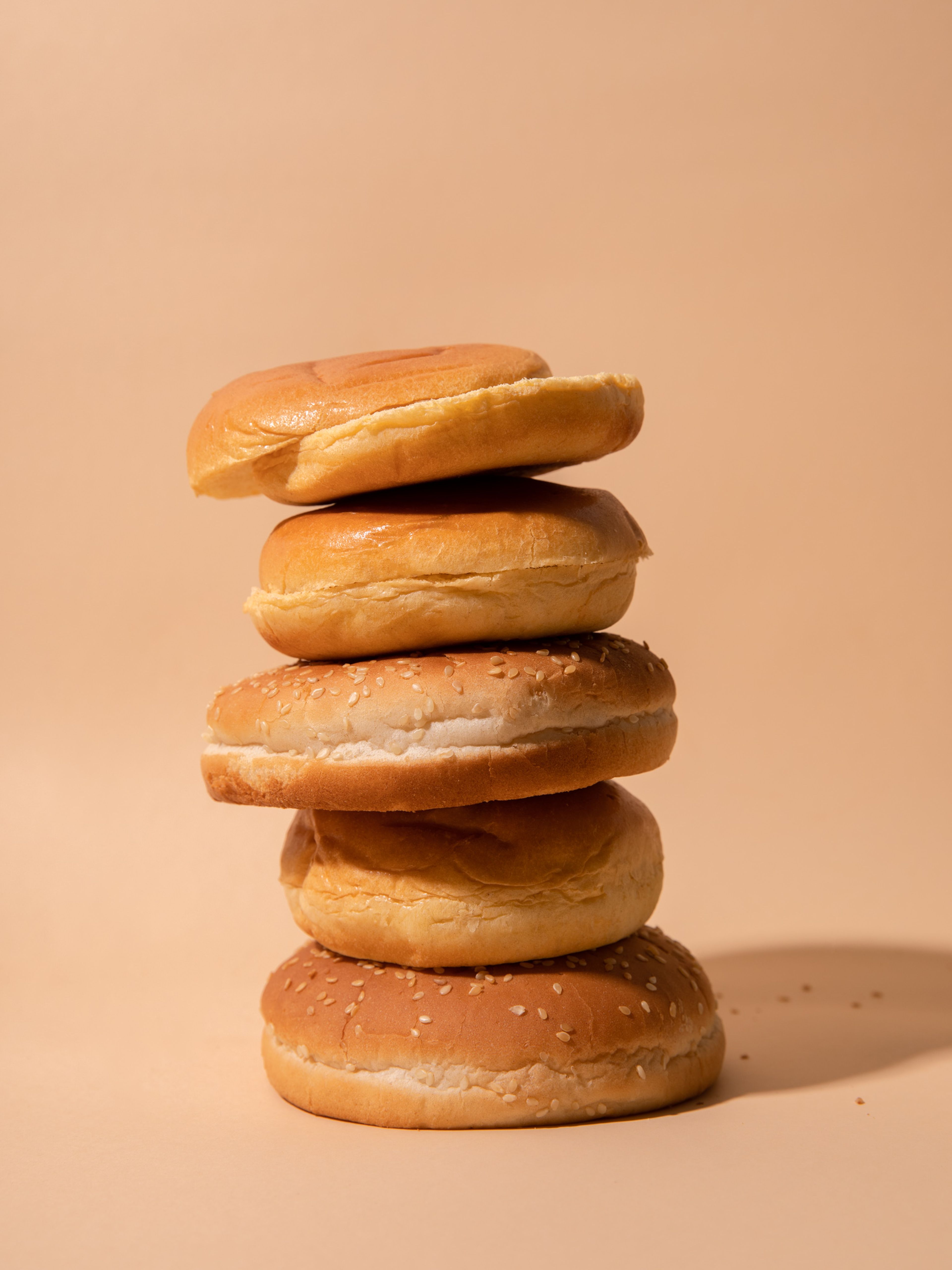 Master this beautiful beast and go on to make the burgers you really want to see in the world (if that's a vegan or veggie burger, we've got a whole separate guide here), and let me know which they are in the comments.
Burger buns—to make them or to buy them?
The answer to this question depends only on the amount of time you have until your burger craving goes from an excited stirring to fully-blown hunger rage. If you plan with a few hours ahead, you can make restaurant-grade buns at home as it only takes about 2 ½ hours for the dough to rise and shine—and only 12 min. for them to bake in the oven.
Homemade burger buns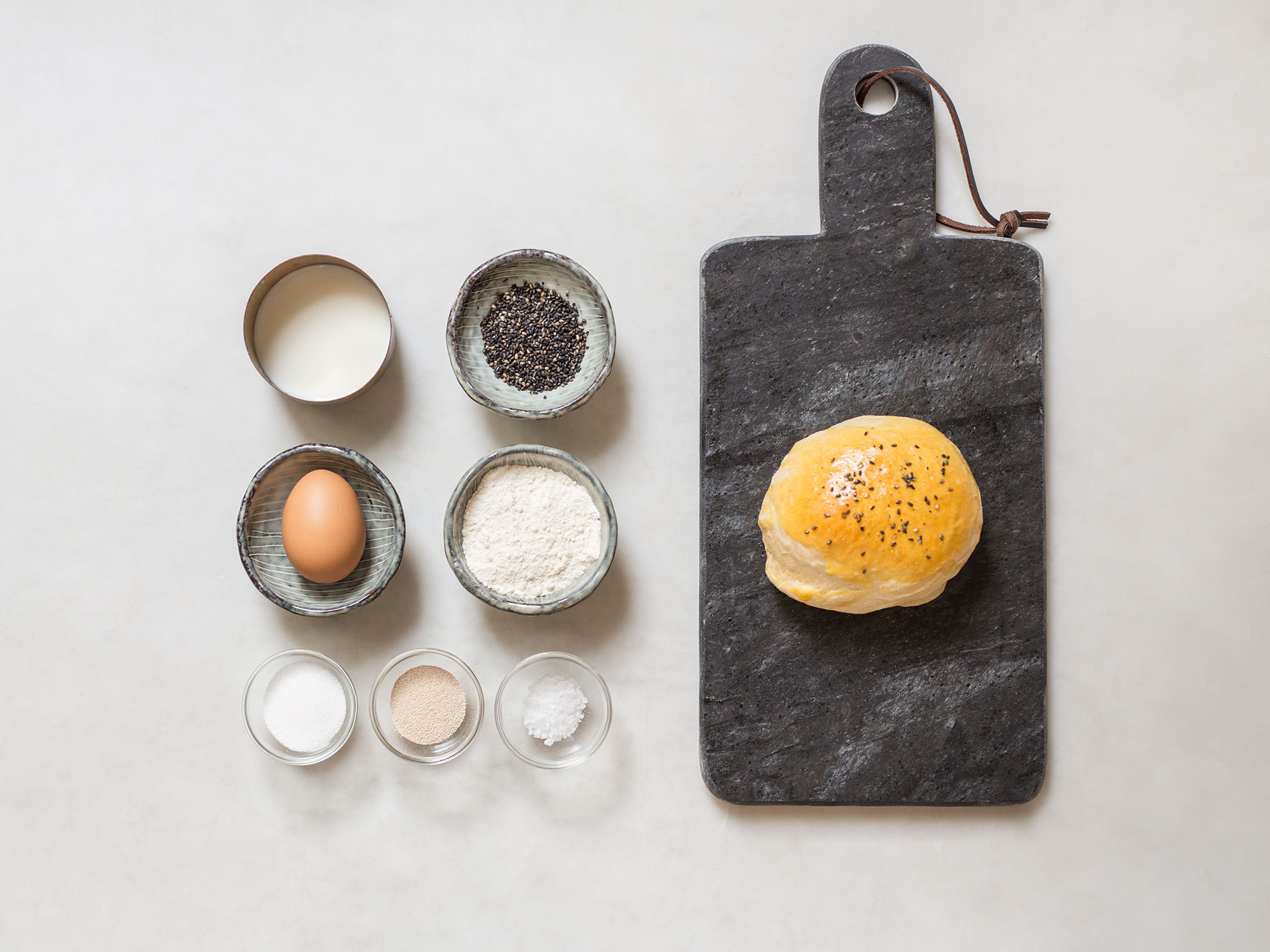 → Go to recipe
If you're in the supermarket aisle, you're probably looking at classic sesame-seeded buns or brioche. Choose whichever you prefer, but note that some buns are better suited to different types of burgers—a classic beef patty can go either way, but airy seeded buns work well with battered fried fish, while pulled pork and tangy coleslaw is the perfect foil for buttery brioche. You can also use ciabatta or flatbread for burger-like creations. Whichever you choose, before you fry your patties, lightly toast your buns and set aside till building.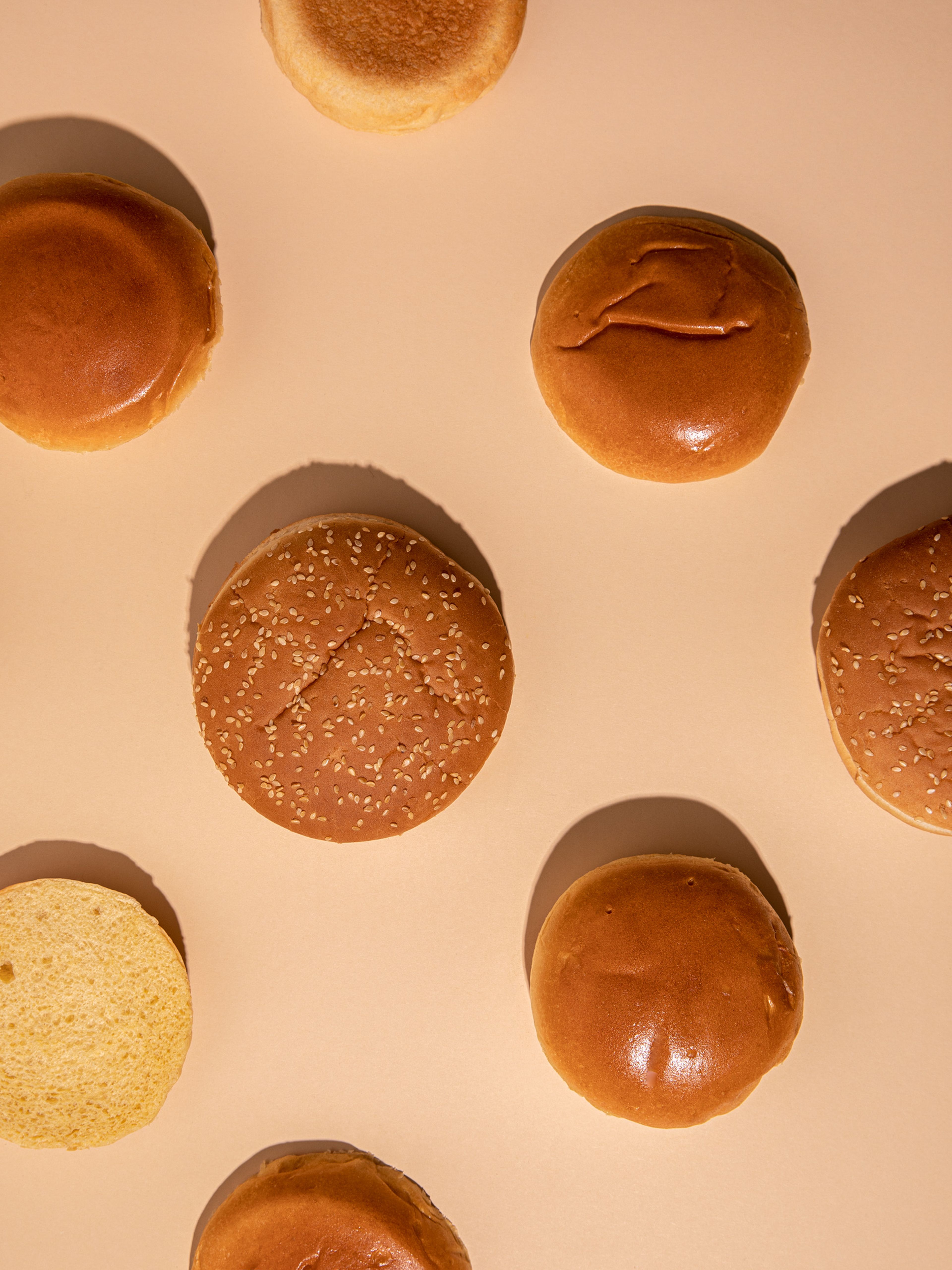 How to make your own hamburger patties
The best thing you can do to ensure an excellent burger is to make the patty yourself. For a succulent classic beef patty, choose a high-fat (look for the telltale marbling), coarsely ground beef—20% percent fat is the general benchmark, but you can go for up to 40%. Since this is really the main event, as always, look for the highest quality, freshest meat, and if you can get your butcher to grind the meat freshly for you—so much the better! Higher fat means a more succulent burger that bastes itself from the inside out while cooking. Mmm.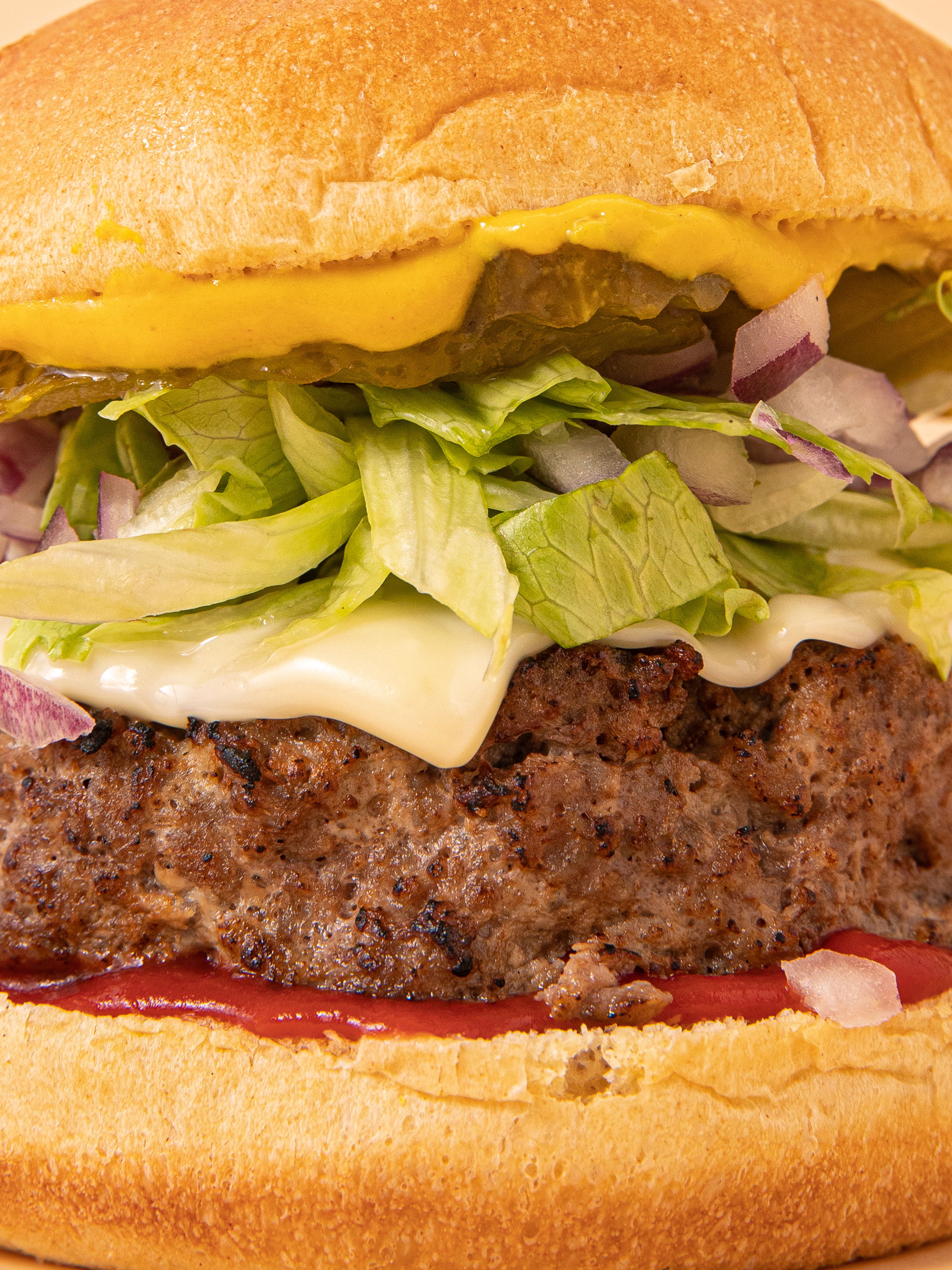 Some people like to add seasonings to their burger patties, but if you've invested in a good hunk o' meat, you want to taste what you've paid for. I find a good sprinkling of salt, pepper, and an egg to bind (one egg per 1 lb / 450 g) does the trick.

Form the patties by rolling a portion of meat into a ball, pressing it down into a thick disc, and running your hand around the edge to close up any cracks. Alternatively, you can shape your patties with the help of a burger ring.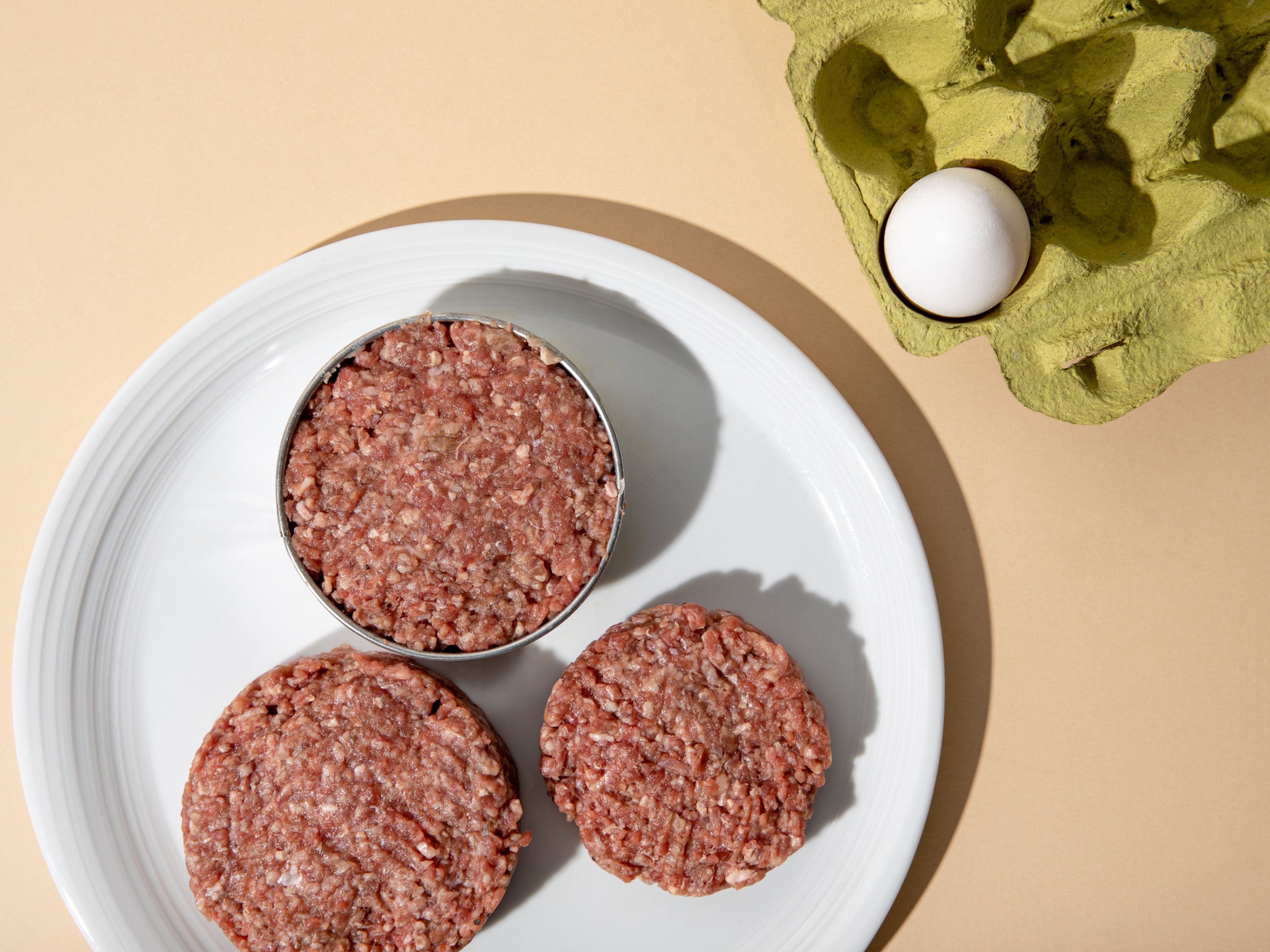 Heat up a pan to medium-high with a little canola or sunflower oil, add your burger and cook on each side until browned. Like steaks, you can cook your burgers according to your desired doneness—which is why it's important to shop for freshly ground meat. I for one, prefer mine medium and juicy.
Choosing the best cheese for your burger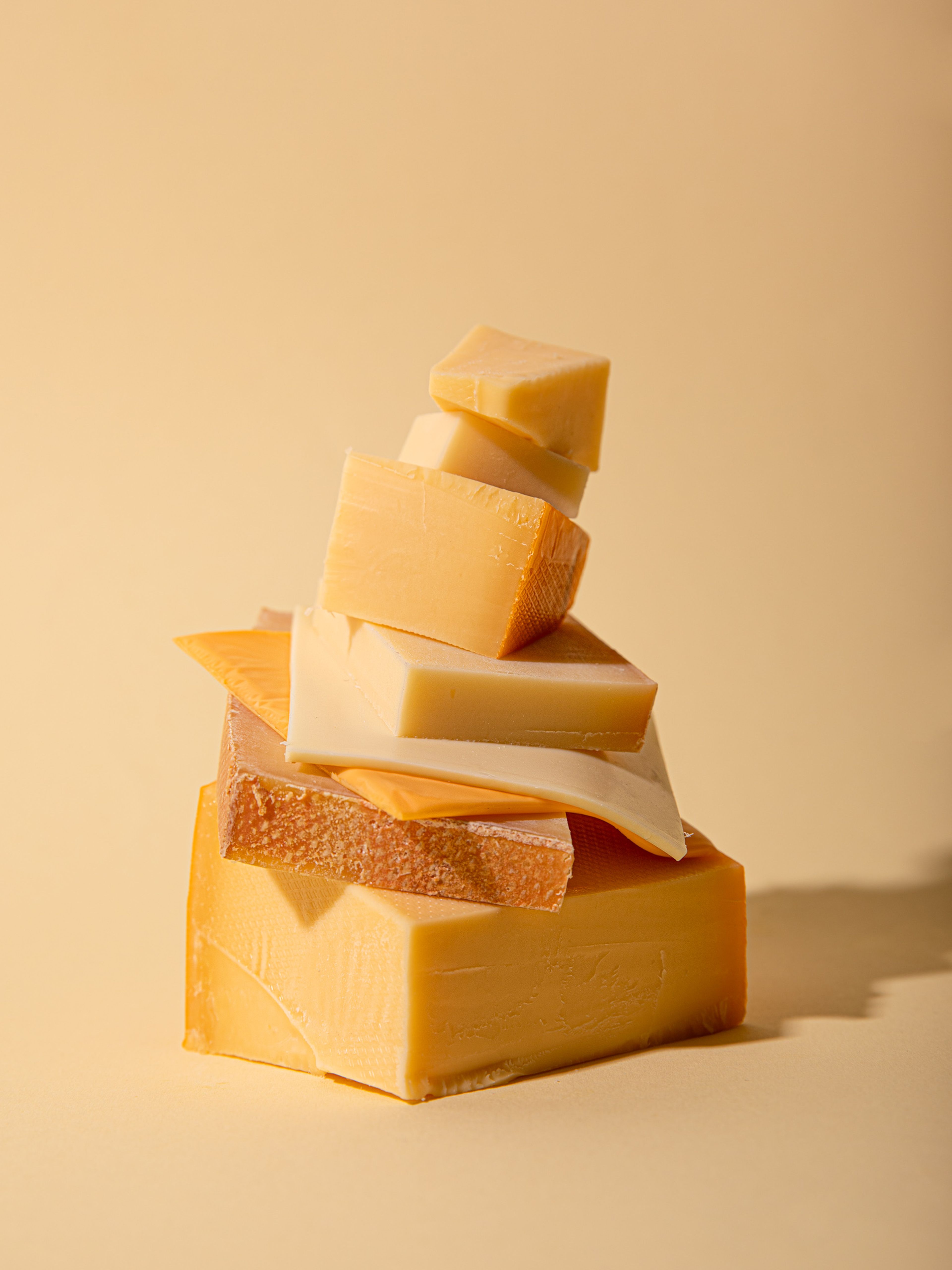 If there's cheese on a burger, then it better be melted. For this purpose I find firm cheeses like cheddar, Gouda, American jack, or Emmentaler the most reliable. A burger is also one of the rare occasions where no one will judge you for using rubbery, plastic cheese (you know, the one with the questionable ingredient list) purely for nostalgia's sake, so use this chance wisely, even if it's not proudly.
Once you've flipped your burger, cover it with a thin slice (or many thin shavings) of your cheese—or cheeses—of choice. If it needs a little help along the way—put a lid over your frying pan for about 30 seconds.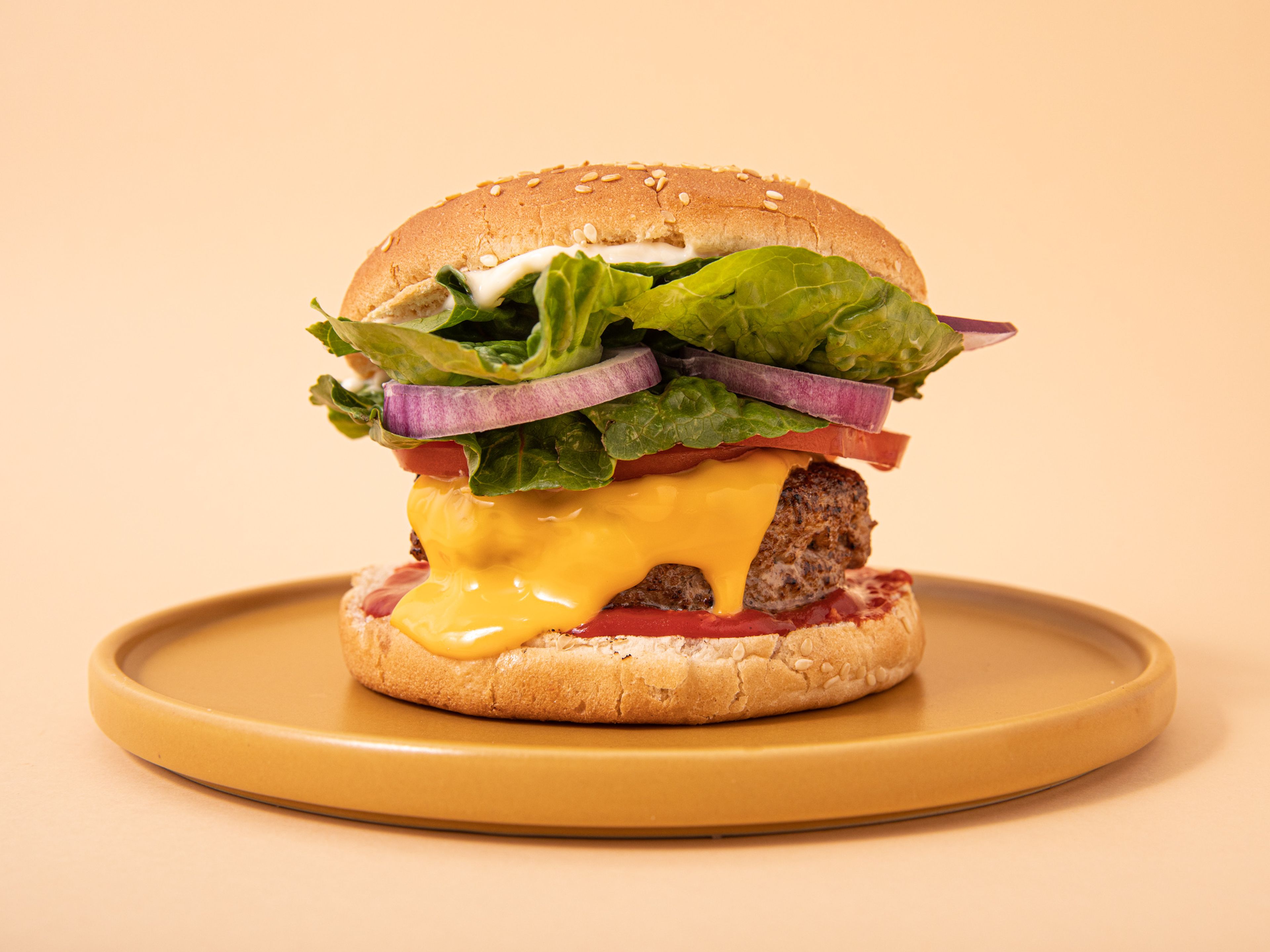 What is burger sauce?
The usual culprits to slather on are ketchup, mayonnaise, or BBQ sauce—but there's also the very official sounding burger sauce.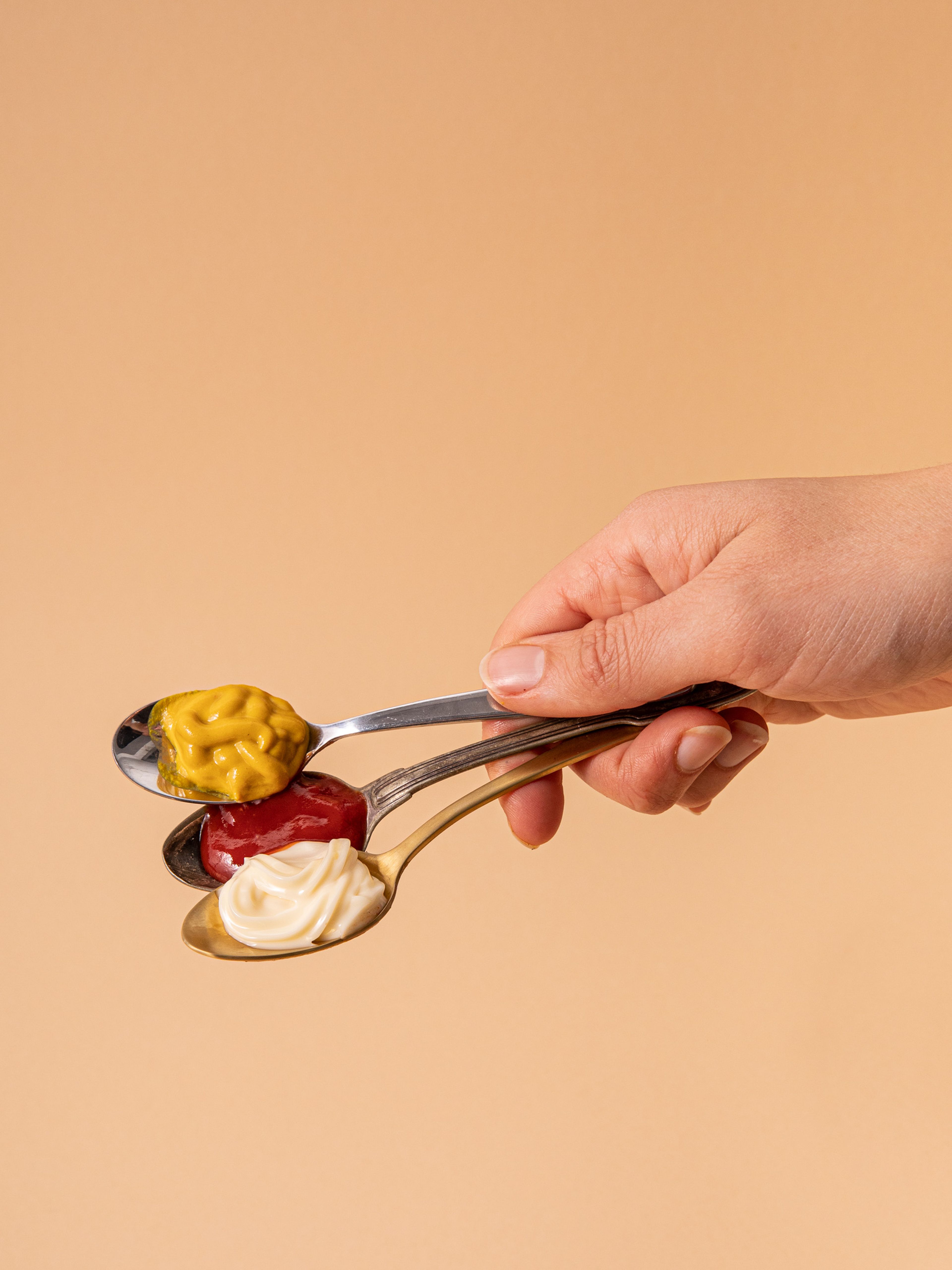 If you think this condiment has evaded your notice, don't: It's something you can whip up entirely from your pantry. For the base, all you need is roughly 2 parts mayonnaise to 1 part ketchup and a teaspoon of mustard—next, flavor it with your choice of sweet pickle relish, smoky paprika, chipotle sauce, garlic powder, or onion powder, to taste. The result should be something tangy, sweet, and perhaps a little smoky.
Which salad ingredients belong in a burger?
You're eating a burger. It's a beautiful thing. Salad ingredients absolutely have a place in burgers, but this is not an opportunity to sneak in greens and evangelize a burger into something it's not. We have limited space between the buns and we want to use it wisely: On vegetables that add juice and crunch.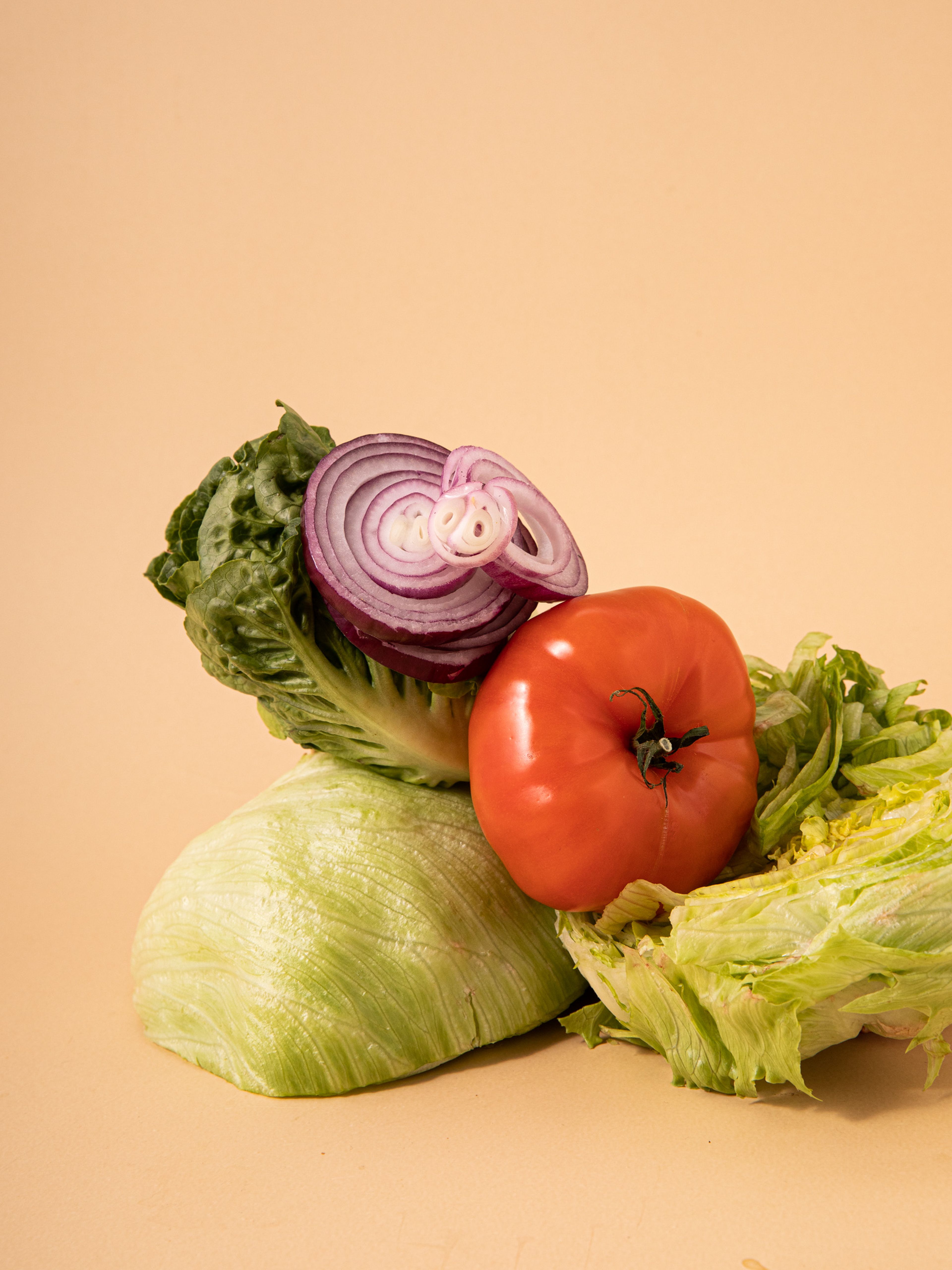 Lettuce:
I've seen frisèe and lollo rosso (if you want to clue up on salad leaves, see here) tumbling elegantly out of burger buns, and, regrettably, I've eaten them too—formless, soggy, and limp in their humid sandwich. Avoid this: Choose something crisp like iceberg or Romaine lettuce, and to make eating easier, bunch them up and slice them into ribbons for burger-famous "shrettuce."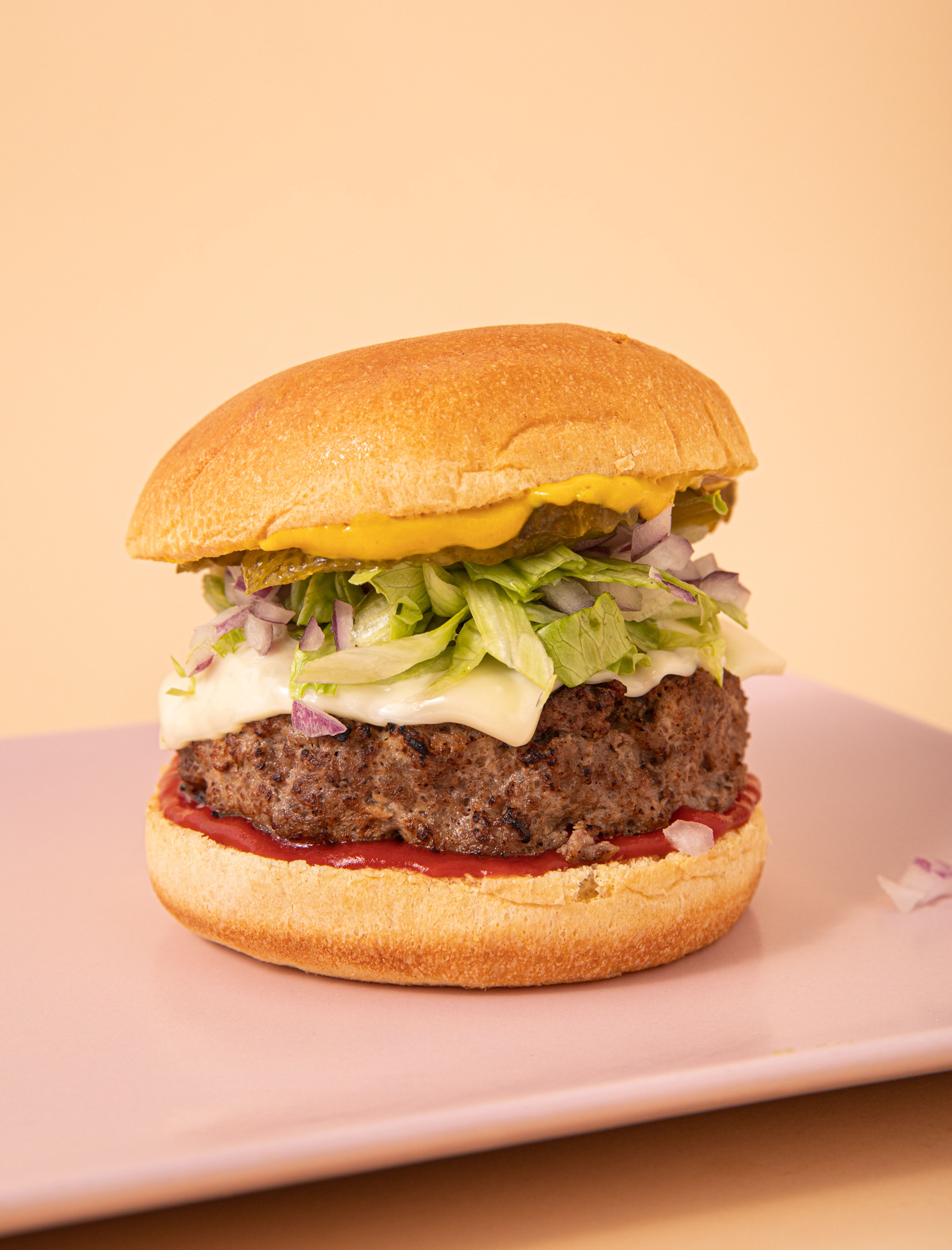 Tomato:
Choose ripe tomatoes (if they're not in season, you can skip) without too much pulp—if you can find them, go for maximum-flesh beefsteak tomatoes.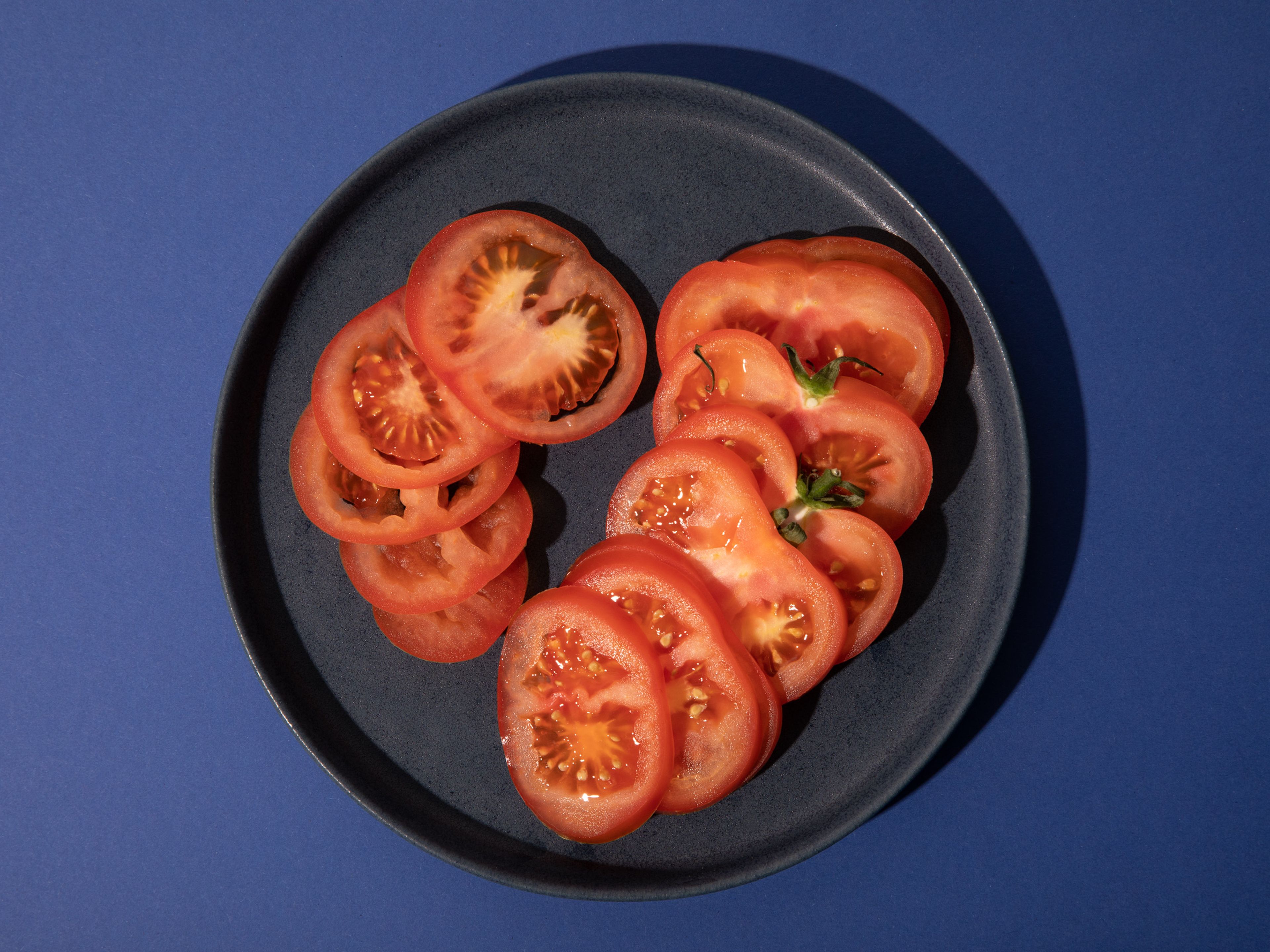 Pickle:
Sliced pickles are non-negotiable and there to balance out the heavier components.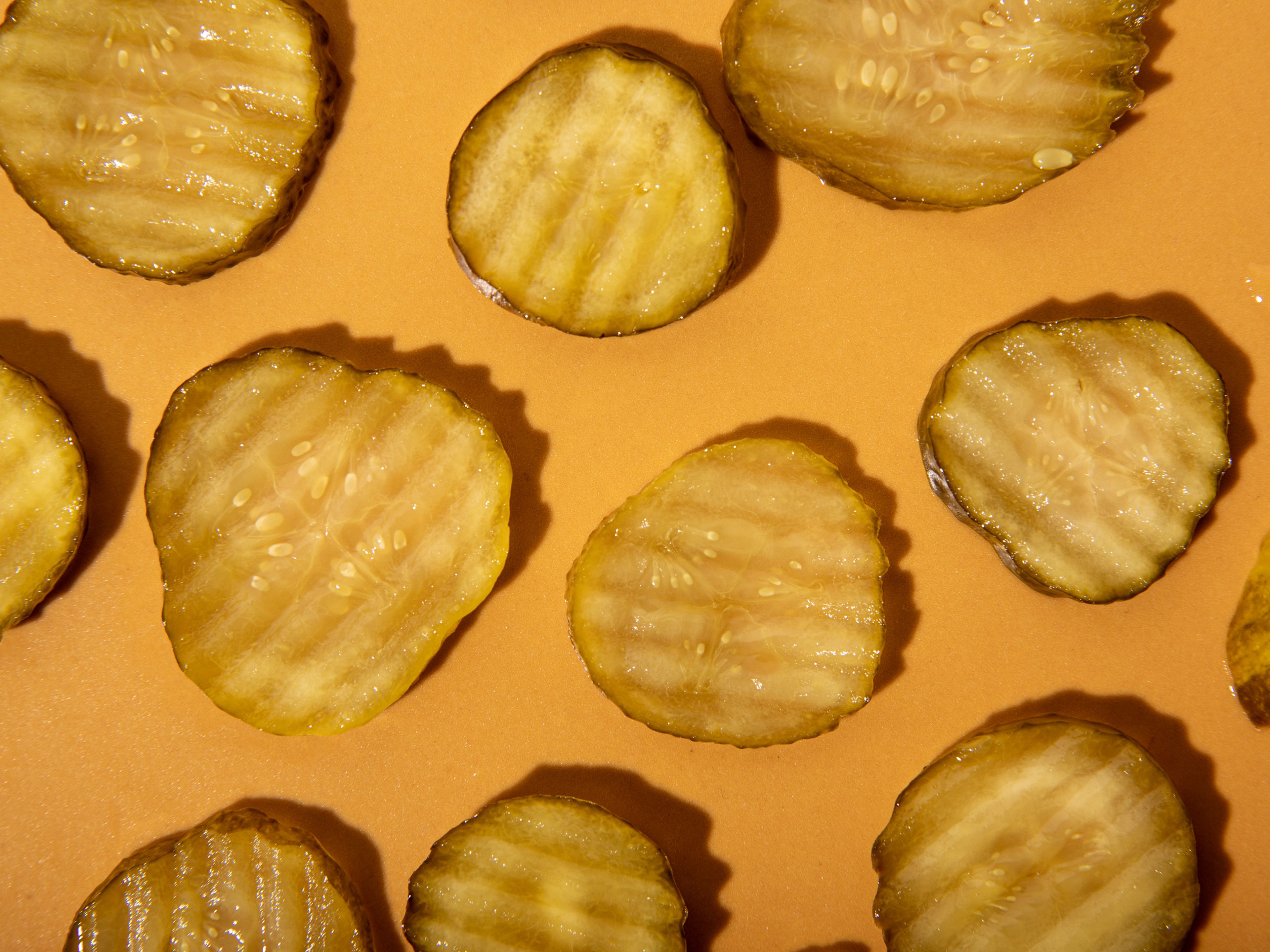 Onion:
I love the bite of raw onion in a burger—it steams a little upon entry and softens slightly. I tend to prefer sweet red onions over white but either way—don't forget them. Slice them into rings or mince them finely for a fast food burger throwback. If you're not into pungency, caramelize them until they're soft and sweet and looking to match up with BBQ sauce.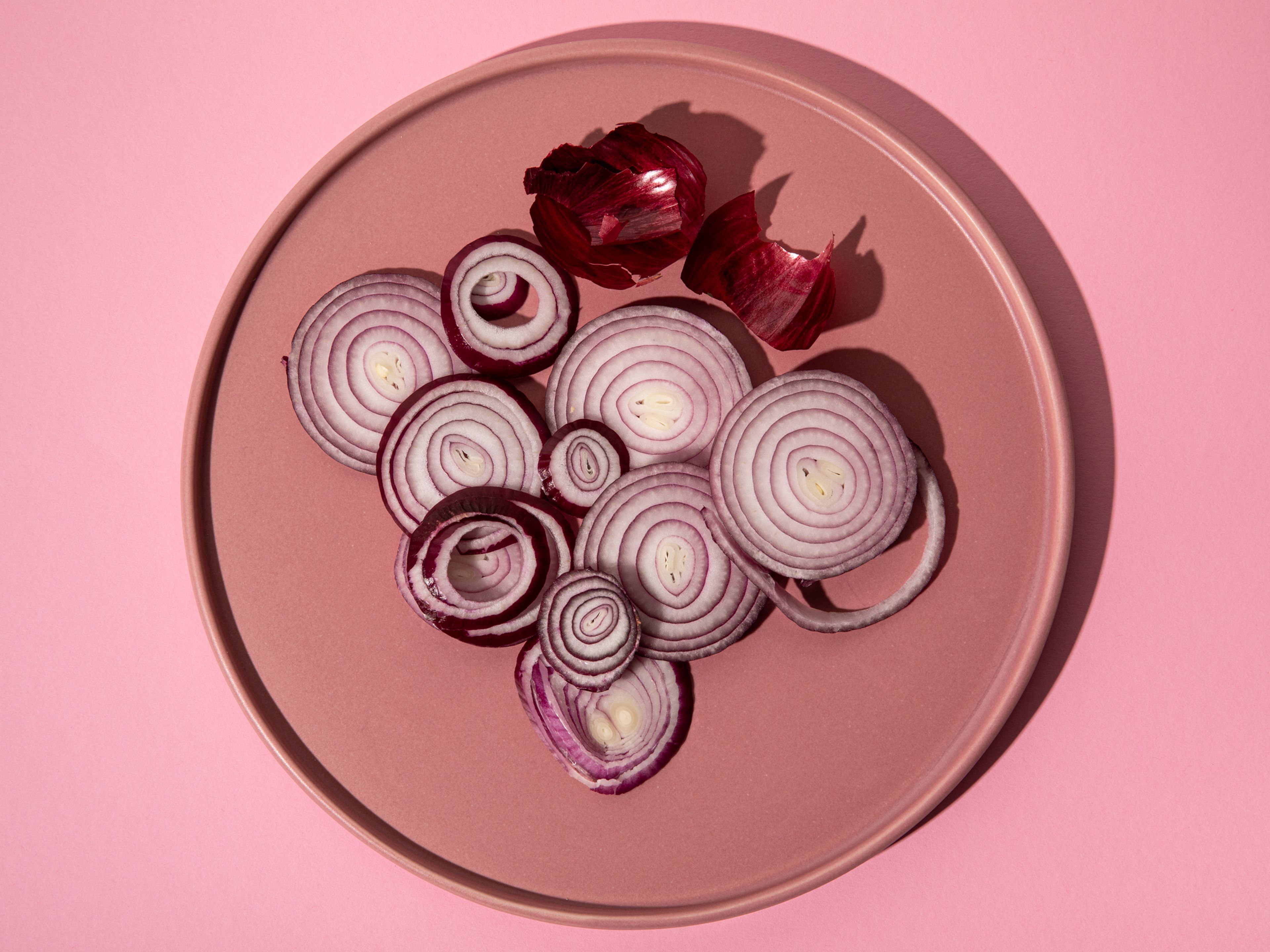 Notes on burger architecture: How to build it
Starting from the base bun:
1. Slather on your burger sauce (or ketchup if using)
2. Top it with your burger patty with its mantle of melted cheese
3. Add onions, pickles, tomato, and lettuce
4. Spread mayonnaise (if using) onto the top bun and put that lid on your burger!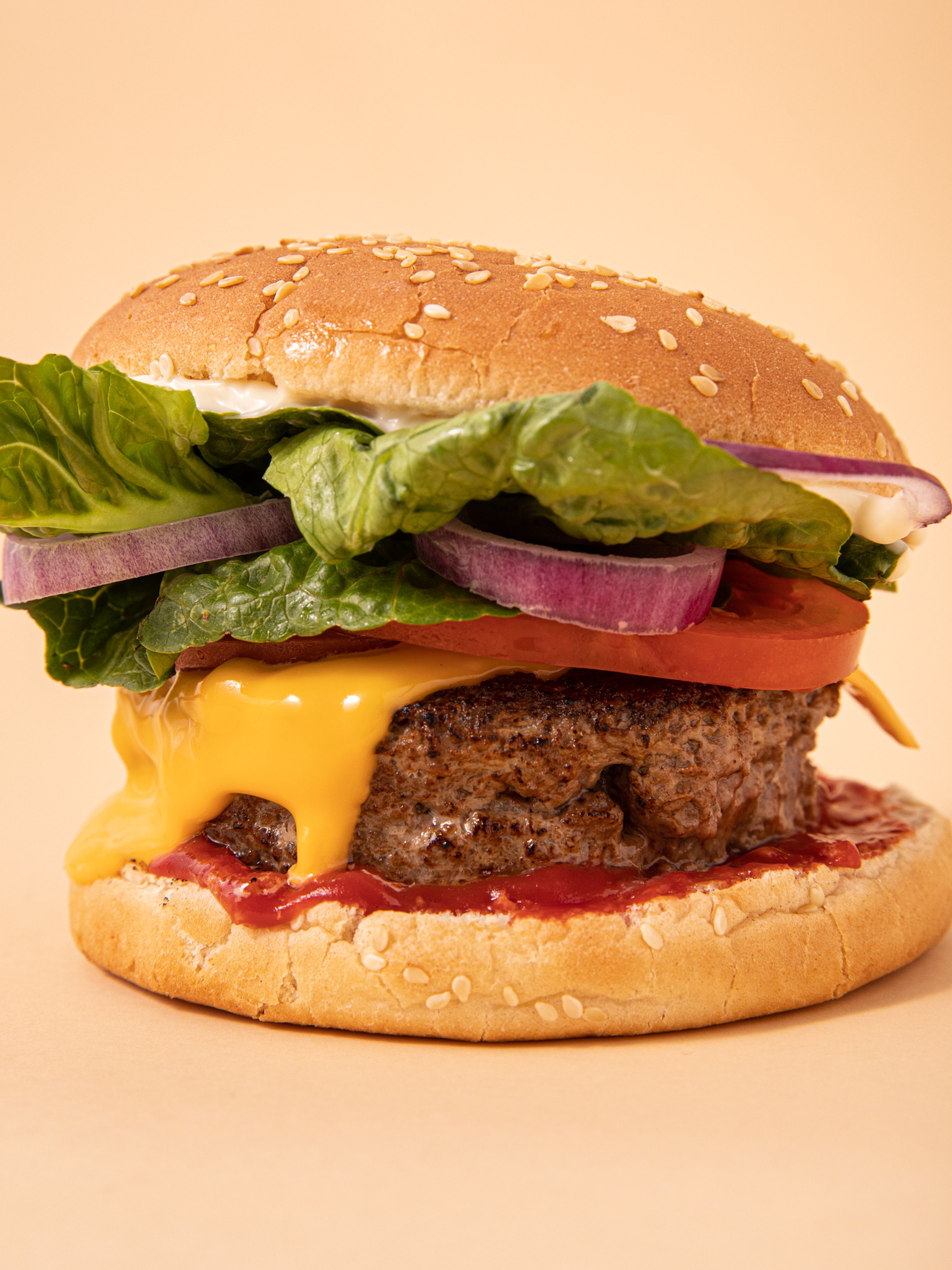 5 ways to build a burger
Now that you know your way around a classic cheeseburger, try these variations with fried chicken, lamb, pulled pork, or fried fish.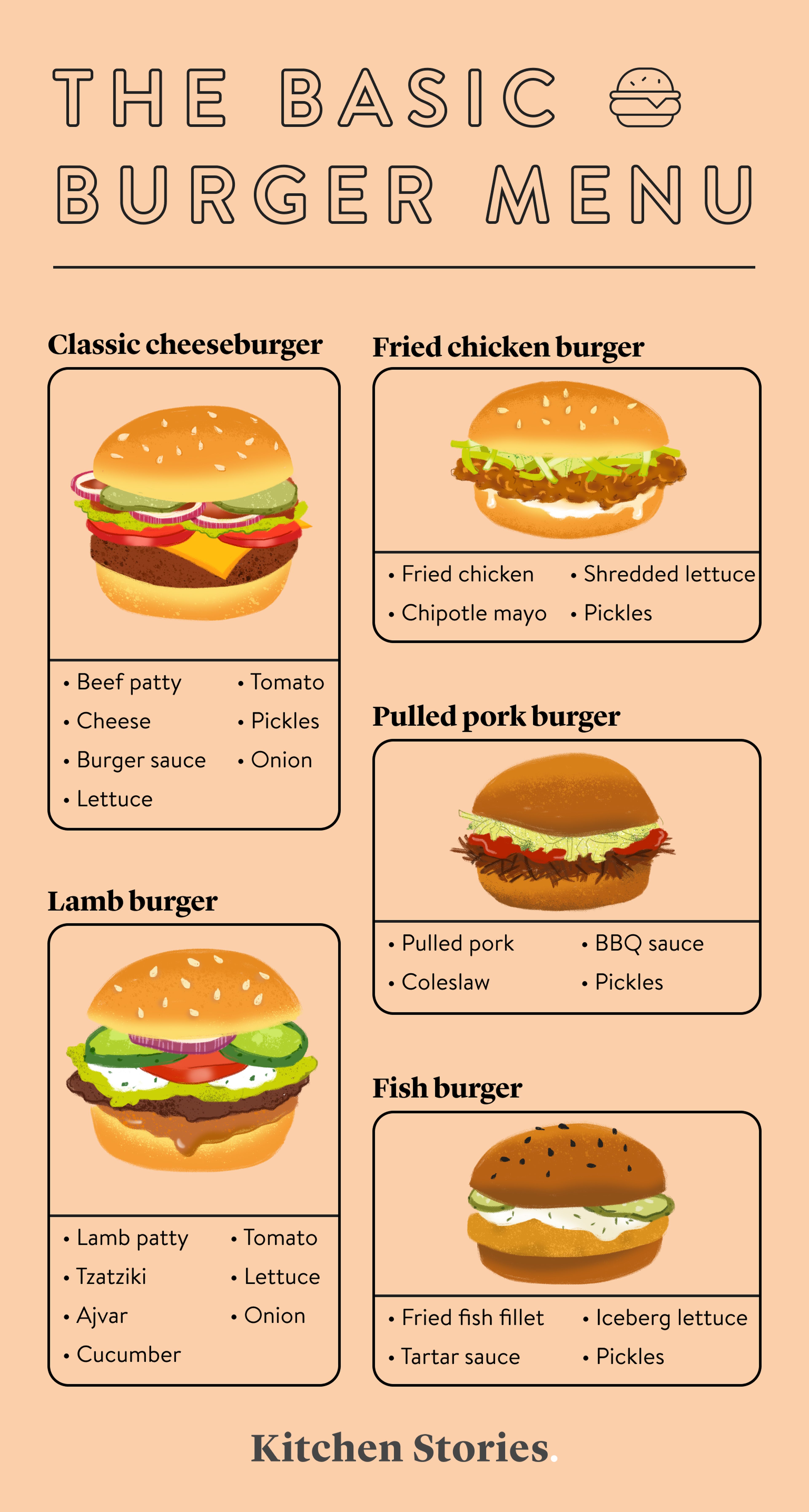 Burger recipes to try now
Honey-mustard pulled pork sliders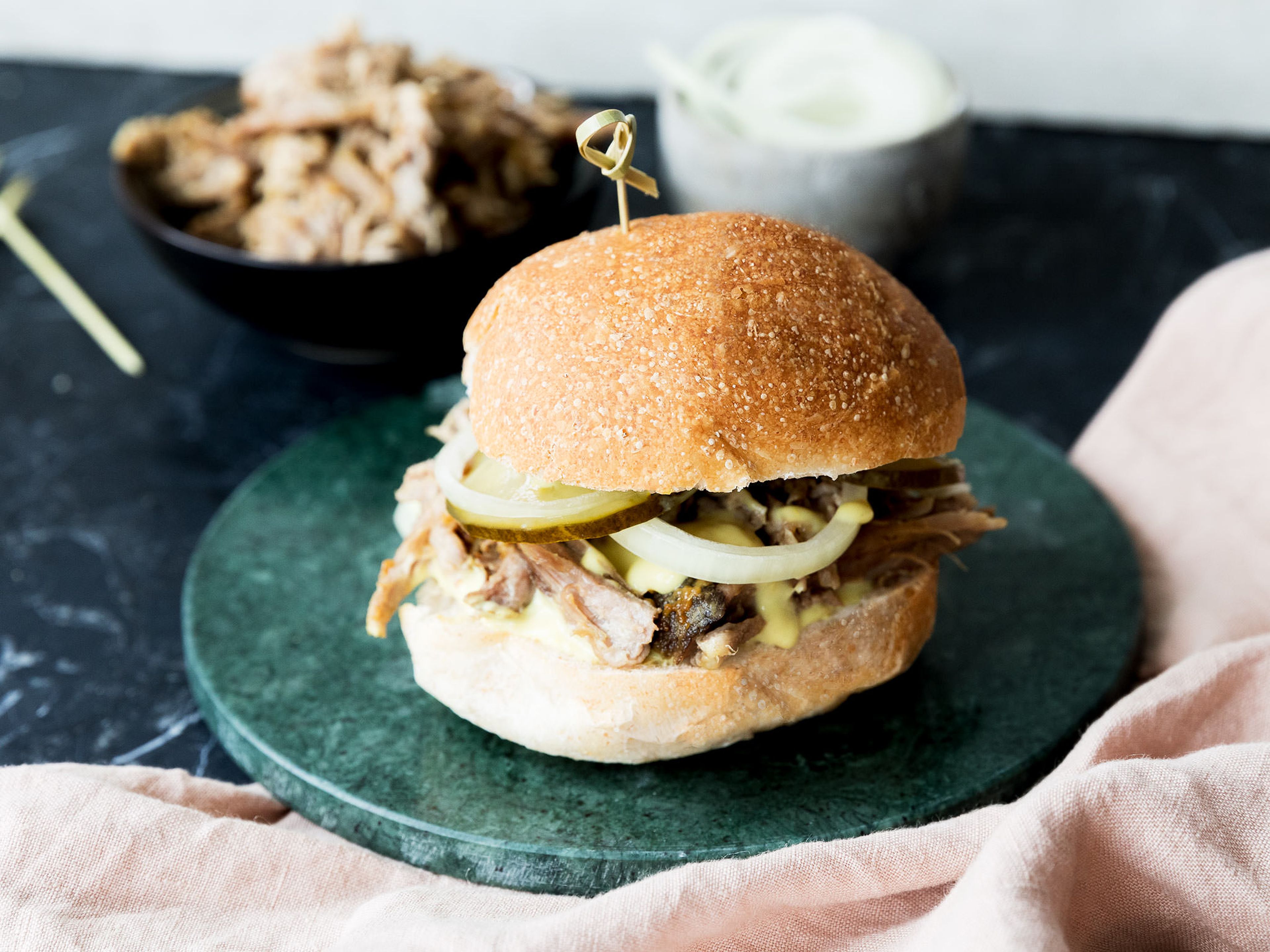 → Go to recipe
Bacon and sauerkraut cheeseburger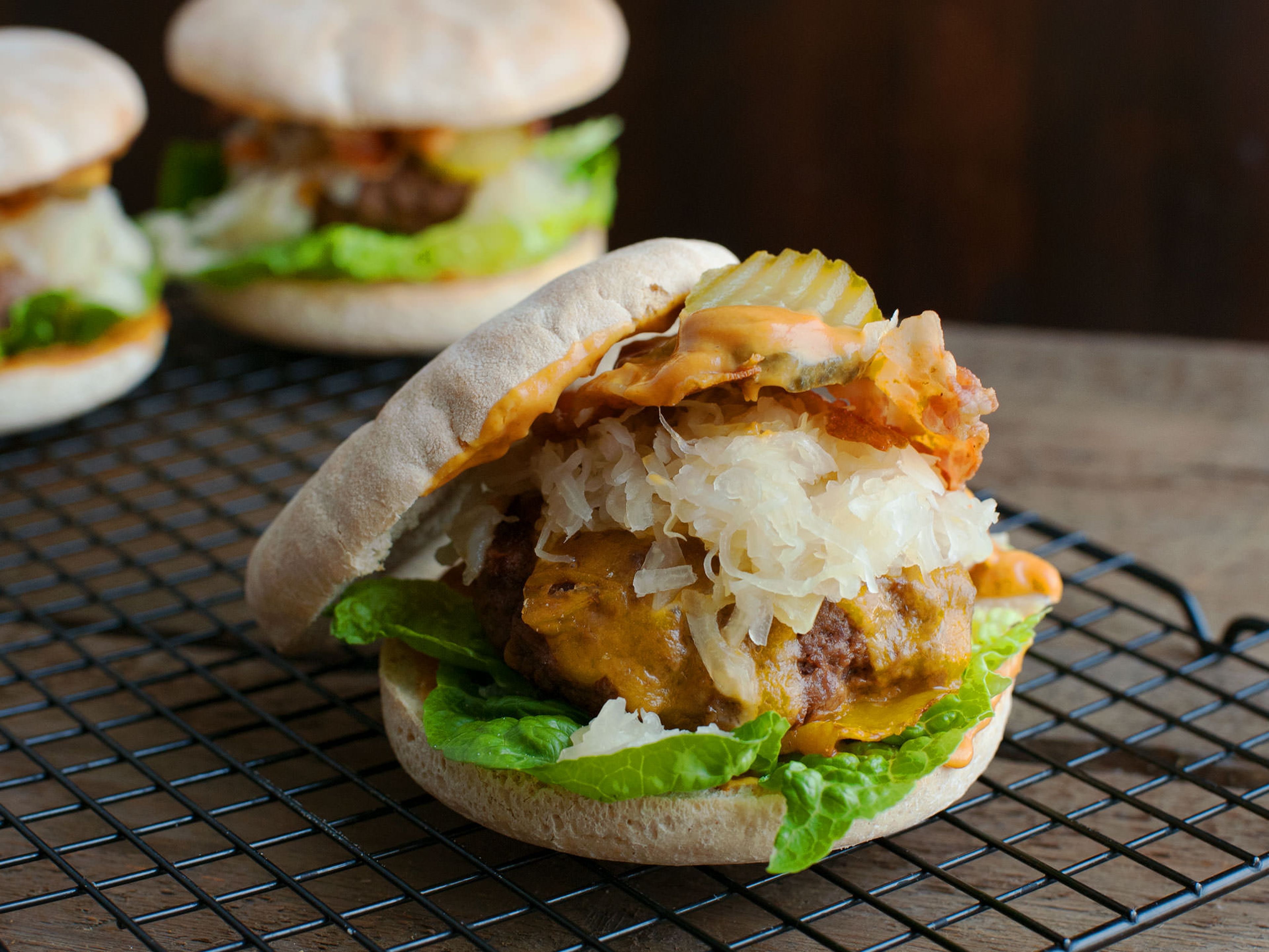 → Go to recipe
Grilled chorizo and shrimp cheeseburger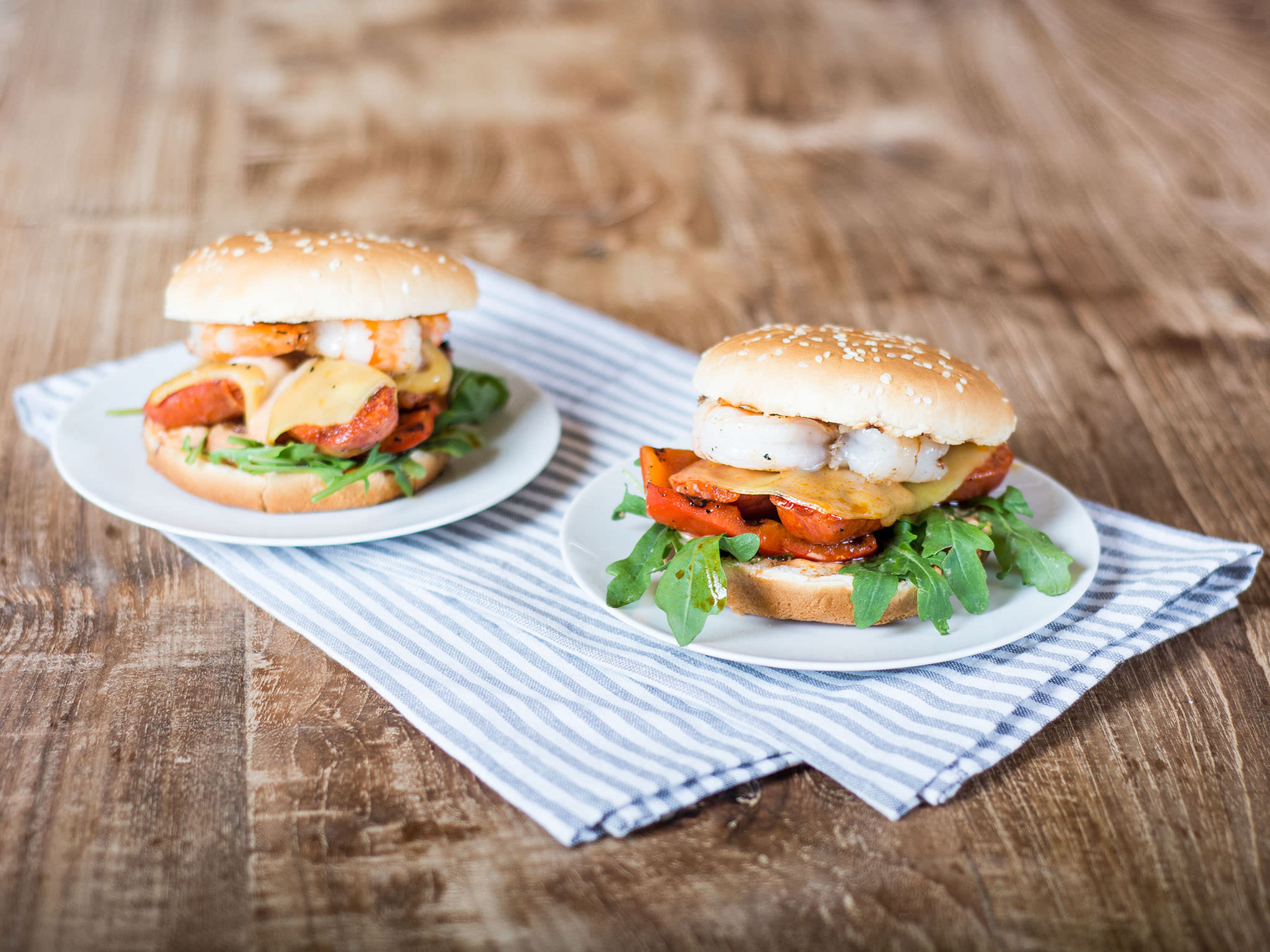 → Go to recipe
The burger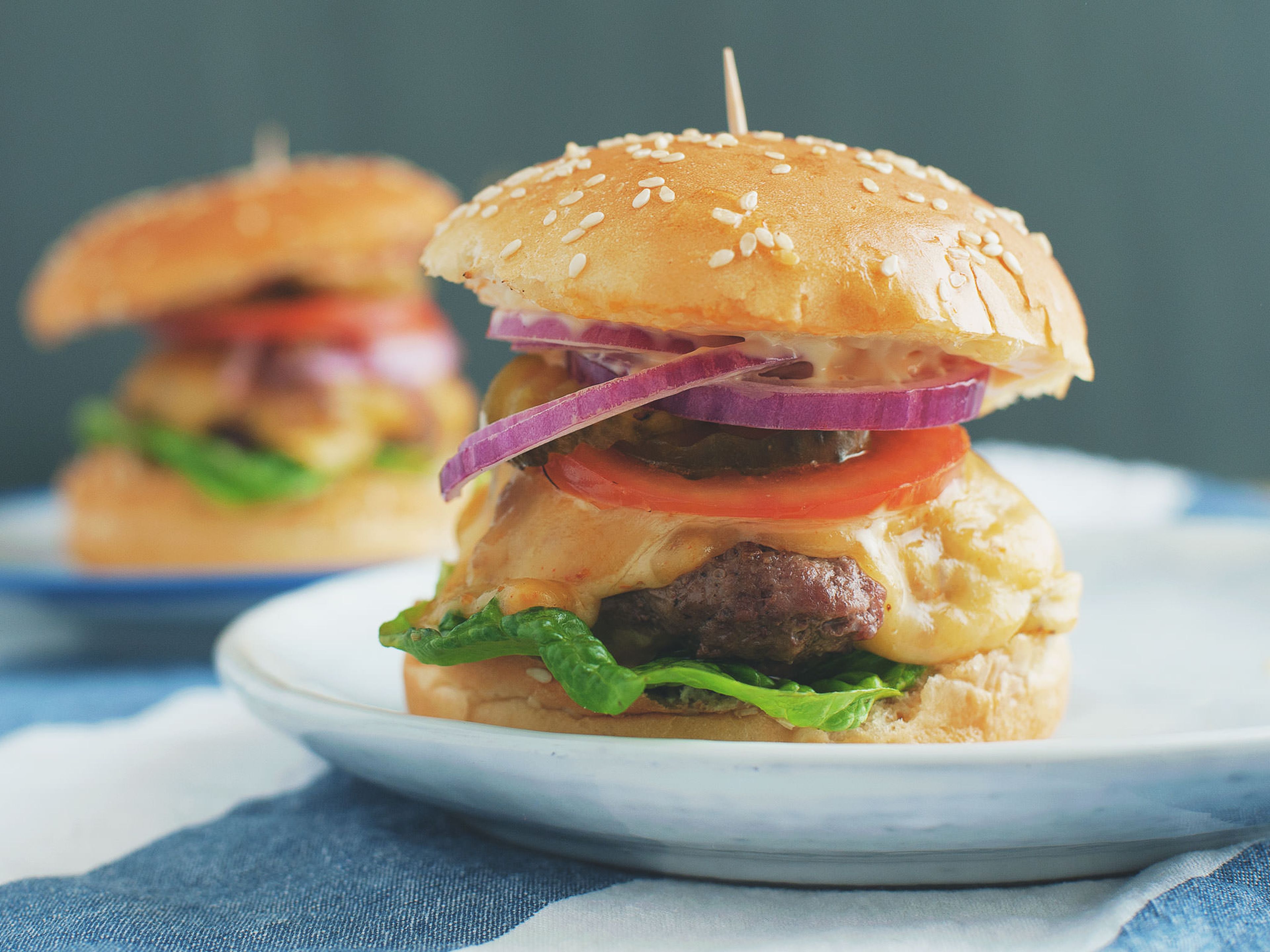 → Go to recipe
What does "the perfect burger" look like to you? Let us know in the comments!
Published on June 22, 2019
More delicious ideas for you