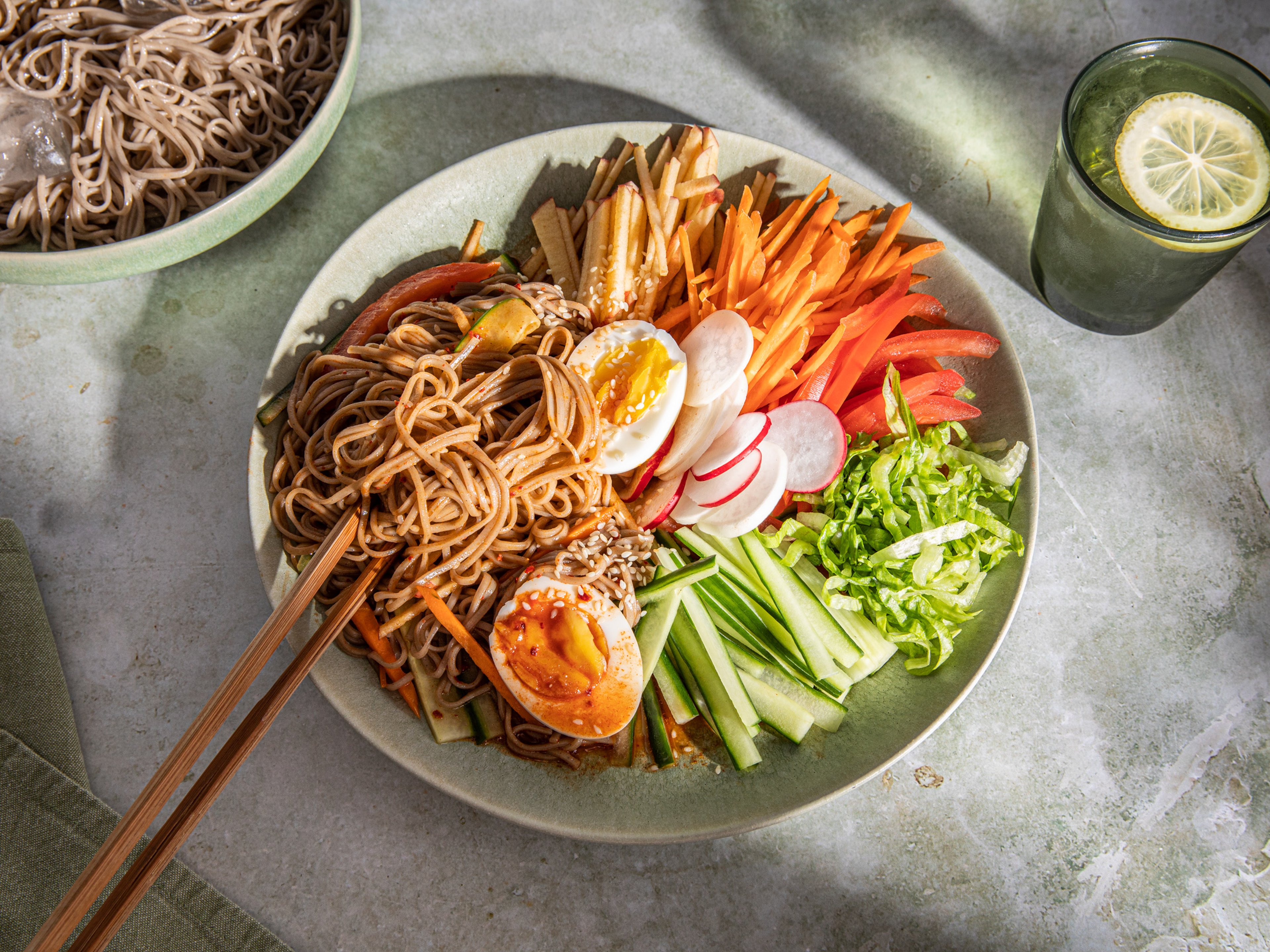 Hot Summer, Cold Noodles: 11 No-Sweat Recipes
When you don't feel like cooking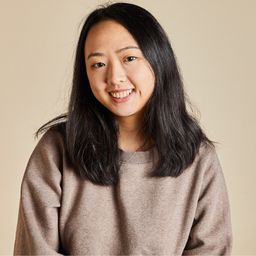 The last thing we feel like doing in peak summer? Spending time over a hot stove. So you can maximize your time in the sun (or the shade), our August issue is dedicated to the (nearly) no-cook recipes we turn to when it's just "Too Hot to Cook". To stay up to date, check back here for a full list of our latest recipes and articles, and don't forget to follow us on Instagram for more!
I remember peak summer in Sichuan, whenever the temperature hit over 35°C (95°F), our dinners were limited to two things and two things only: cold noodles (liang mian) or mung bean congee. My grandma would whip up a bowl with freshly made noodles from a street vendor, crunchy bean sprouts, occasionally some shredded chicken from the fridge, and a spoonful of pungent chili sauce. It was the opposite of dull summer eating; your appetite was stimulated, and satisfied, instantly. 

I often make my version of my grandma's cold noodles in my own kitchen in Berlin, where the summer seems to be getting warmer year after year, but there's a pure abundance of classic cold noodles from various places, like Korean naengmyeon and Japanese soba noodles, which offer the perfect antidote for summer days when you're struggling with the very idea of cooking up a weekday lunch or just lack an appetite under the pressure of heat or humidity.
How to make the best cold noodles
Making cold noodles can be done in under 30 minutes, and consist of essentially three steps: cook the noodles, make the sauce, add the toppings. Any asian noodle can work for cold noodles, from Asian wheat noodles to unconventional choices like angel hair pasta, shirataki noodles, or even zoodles (zucchini noodles). My favorite cold noodles are soba noodles because they're chewy, low-carb, and often don't stick too much to each other like wheat noodles.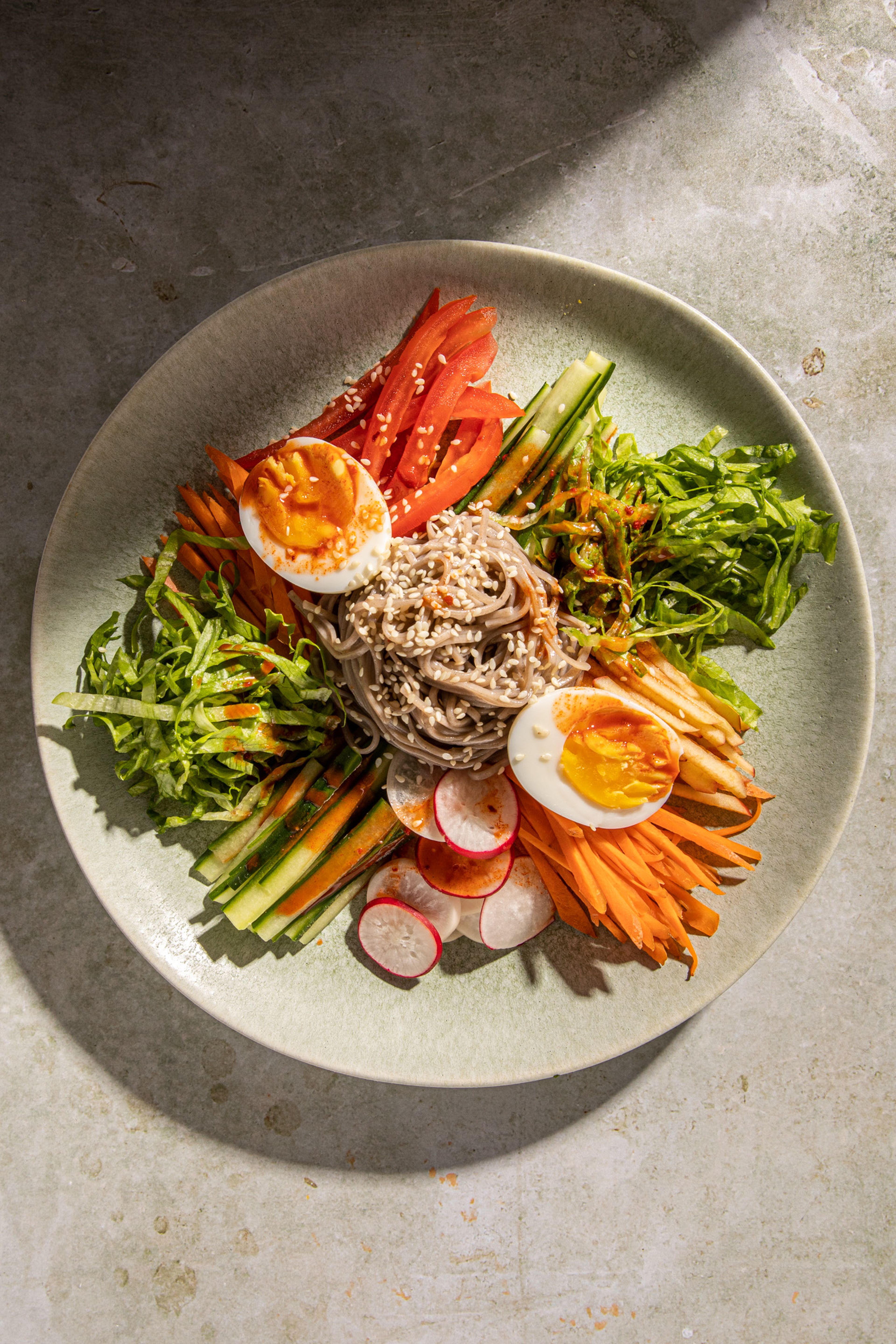 5 tips for making cold noodles
1. Unlike cooking pasta, you don't need to salt the water!
2. Rinse your cooked noodles under cold water, and optionally drizzle with sesame oil to prevent sticking.
3. The sauce can be made ahead and stored in the fridge for a few days, but the noodles should be cooked fresh on the day you'll eat them. 
4. A good noodle sauce formula should combine savory (soy sauce, fish sauce), sour (rice vinegar, citrus), and sweet (sugar, mirin) flavors, and optionally spicy (chili crisp, gochujang) and creamy texture (peanut butter, sesame paste). Build your favorite sauce by experimenting, starting with one teaspoon of chili crisp for instance.  
5. For toppings, always raid your pantry for ingredients and fridge for leftovers. My regulars are crunchy raw vegetables (or fruits), eggs, chicken breast, and pickles (like kimchi). If you feel fancy, add chopped nuts, herbs, and / or dried seaweed.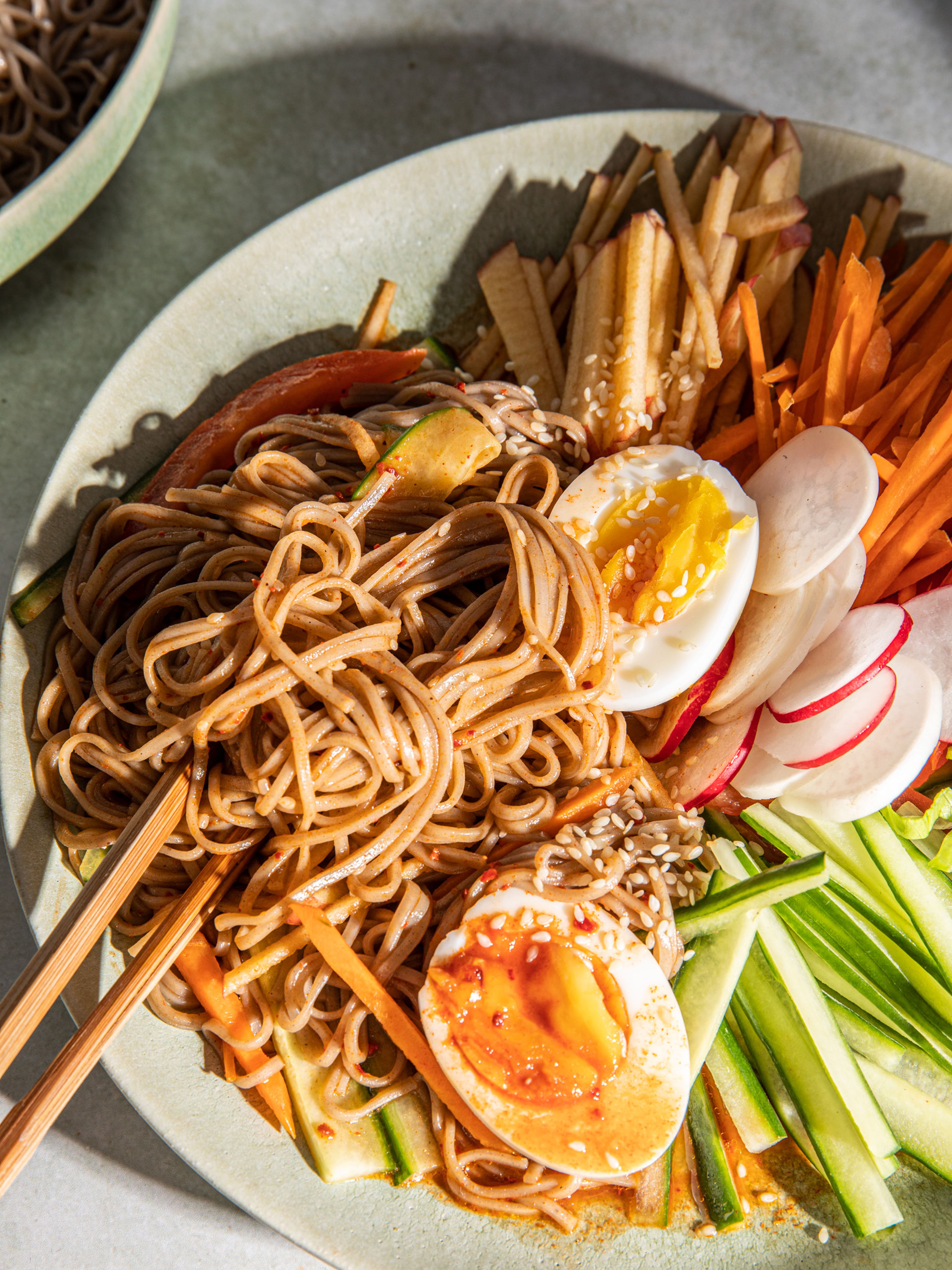 Our best recipes for cold noodles
Here are our favorite cold noodles that you should definitely try this summer!
Jaengban guksu (Korean cold spicy noodle platter)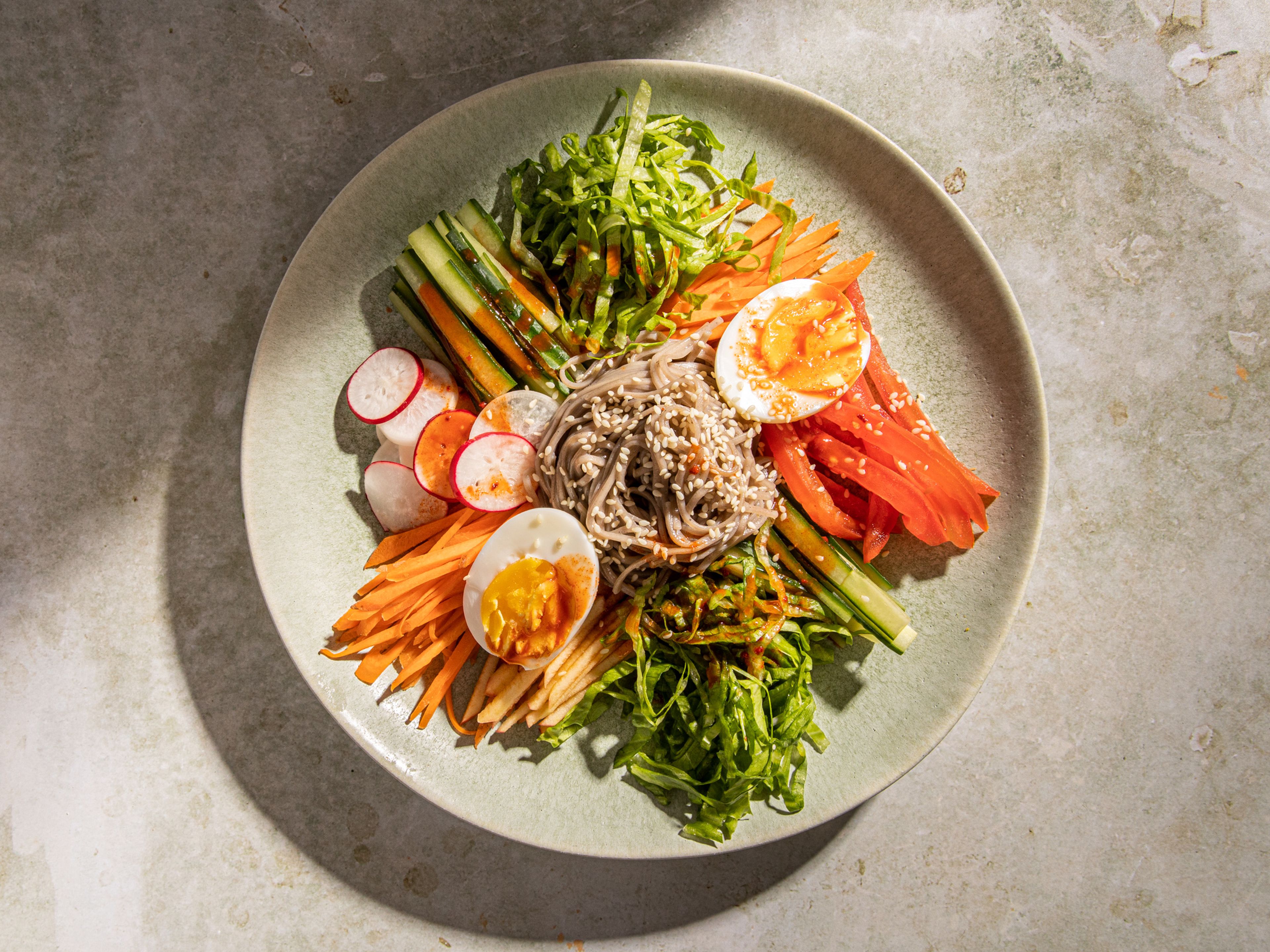 → Go to recipe
— Chinese cold noodles
— Cold soba noodles with shiitake dipping sauce
— Glass noodle salad with lemongrass dressing
— Chinese glass noodle salad
— Colorful chiffonade salad
— 5-ingredient spicy peanut soba noodles
Want even more? These noodles can be served cold, too!
— Easy japchae
— Kimchi shirataki noodles
— Vegetable chow mein
— Thai basil pesto udon
Published on August 16, 2021
More delicious ideas for you