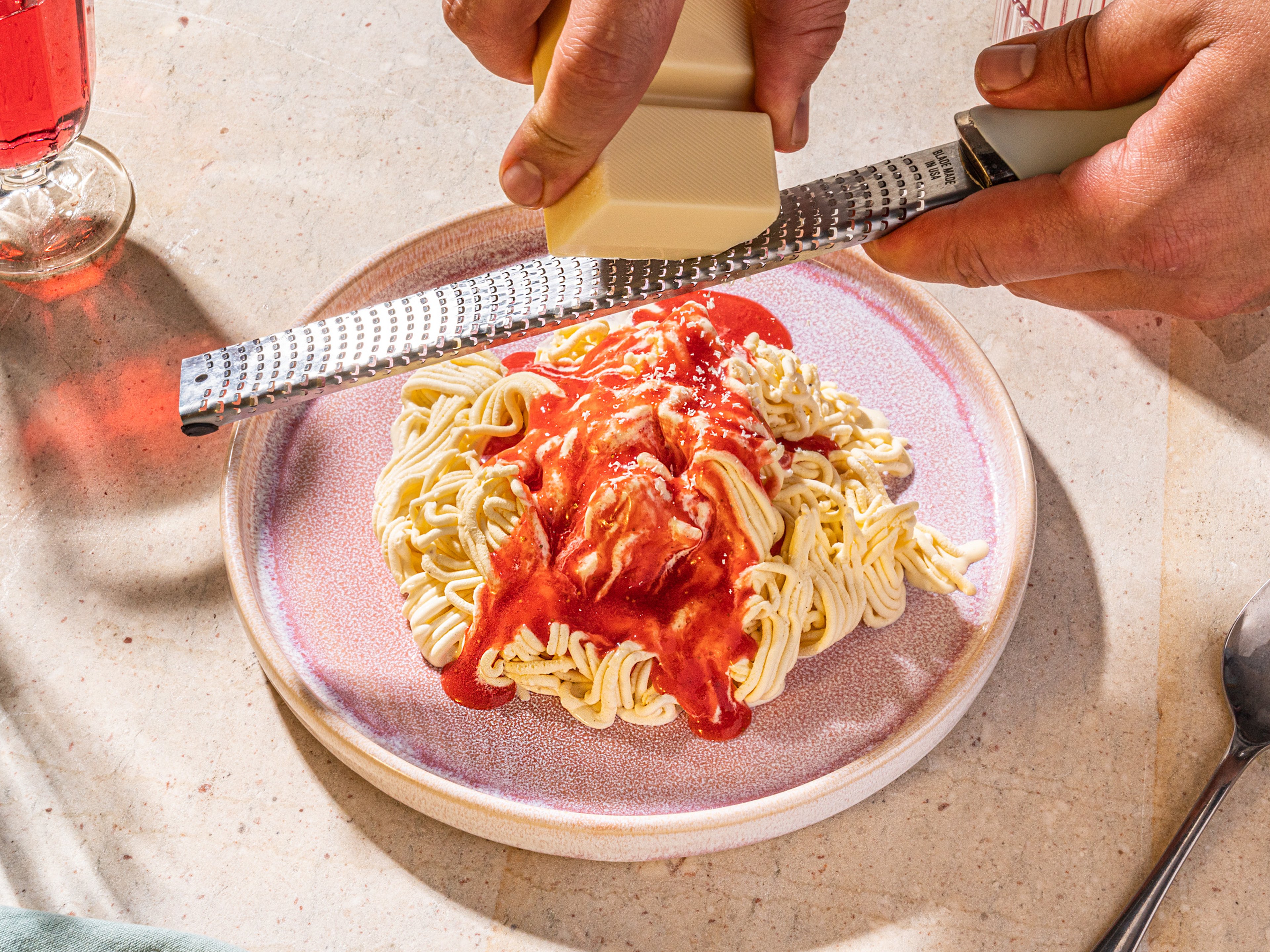 Kitschy Spaghetti Ice Cream Is Our Favorite Summer Activity
Plus all the *other* ways to jazz up store-bought ice cream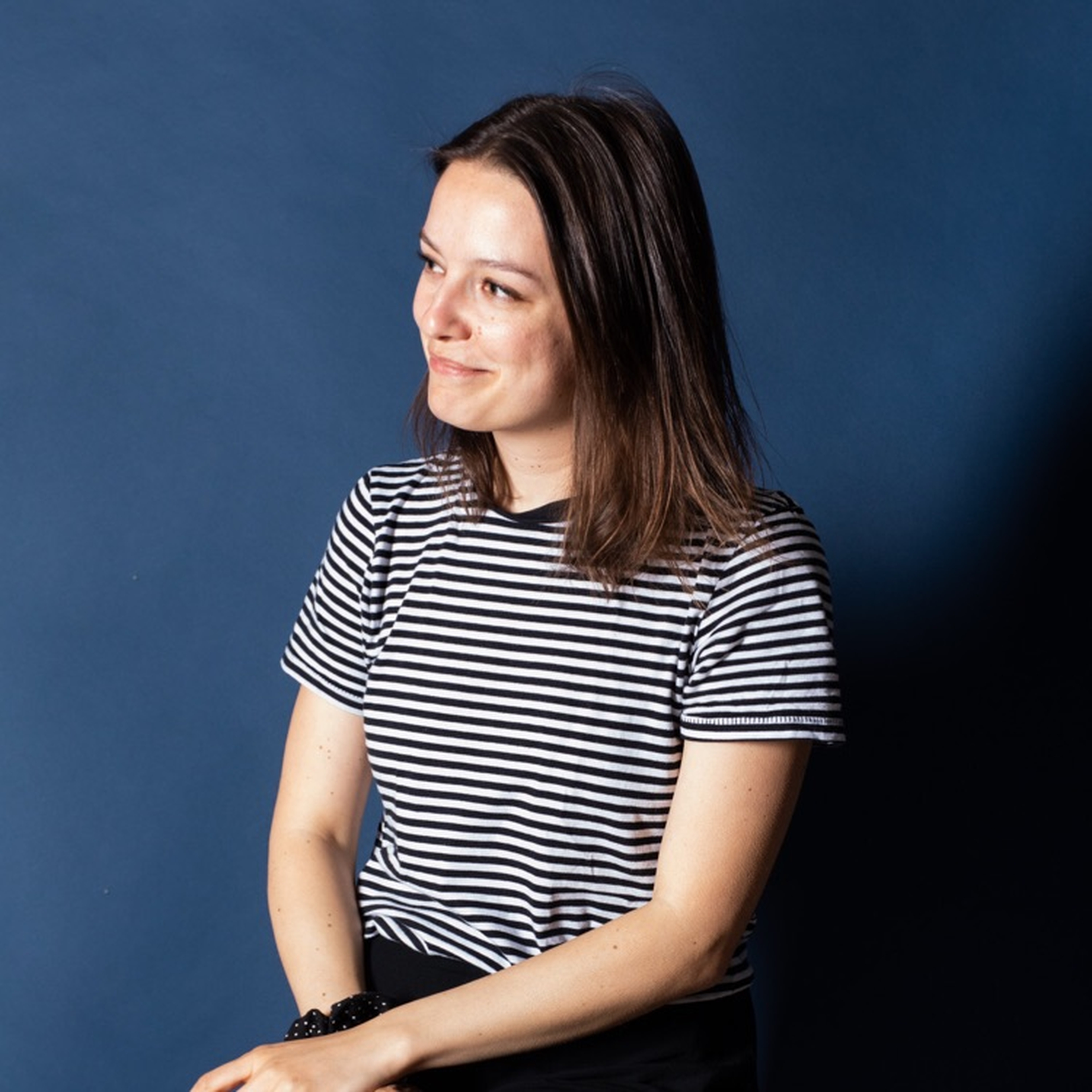 Flavor—it's what takes eating from something we must do, to something we want to do. This article is part of "The Flavor Issue" our month dedicated to dialing up every dish and making every day taste better. To follow along, you can check back here for an overview of all our latest stories and recipes from the issue. Don't forget to follow us on Instagram for behind the scenes, extra community content, and more! We hope to see you around Flavortown!
Do you love spaghetti? Do you love ice cream? Could you love them together? Well, it's time to get acquainted with Germany's answer to an ice cream sundae: Spaghetti ice cream! 

It's kitsch at its best: The pasta strands are made with strands of vanilla ice cream, topped with a strawberry sauce and shavings of white chocolate (get it?).
So who invented this German cultural sensation? Dario Fontanella-Gregóri, a maestro gelatiere and operator of the Fontanella ice cream factory in Mannheim. As a 17-year-old on a skiing vacation, he eats his first Mont Blanc (a dessert made of strands of chestnut puree, topped with cream to resemble a snow-capped mountain) and is wowed by the shape, lightness and taste of the "strings". Back at home, he starts experimenting: How to create an ice-cream dessert inspired by Italy? At first he had the colors of the Italian flag in mind. But after several attempts, the result was his now famous spaghetti ice cream.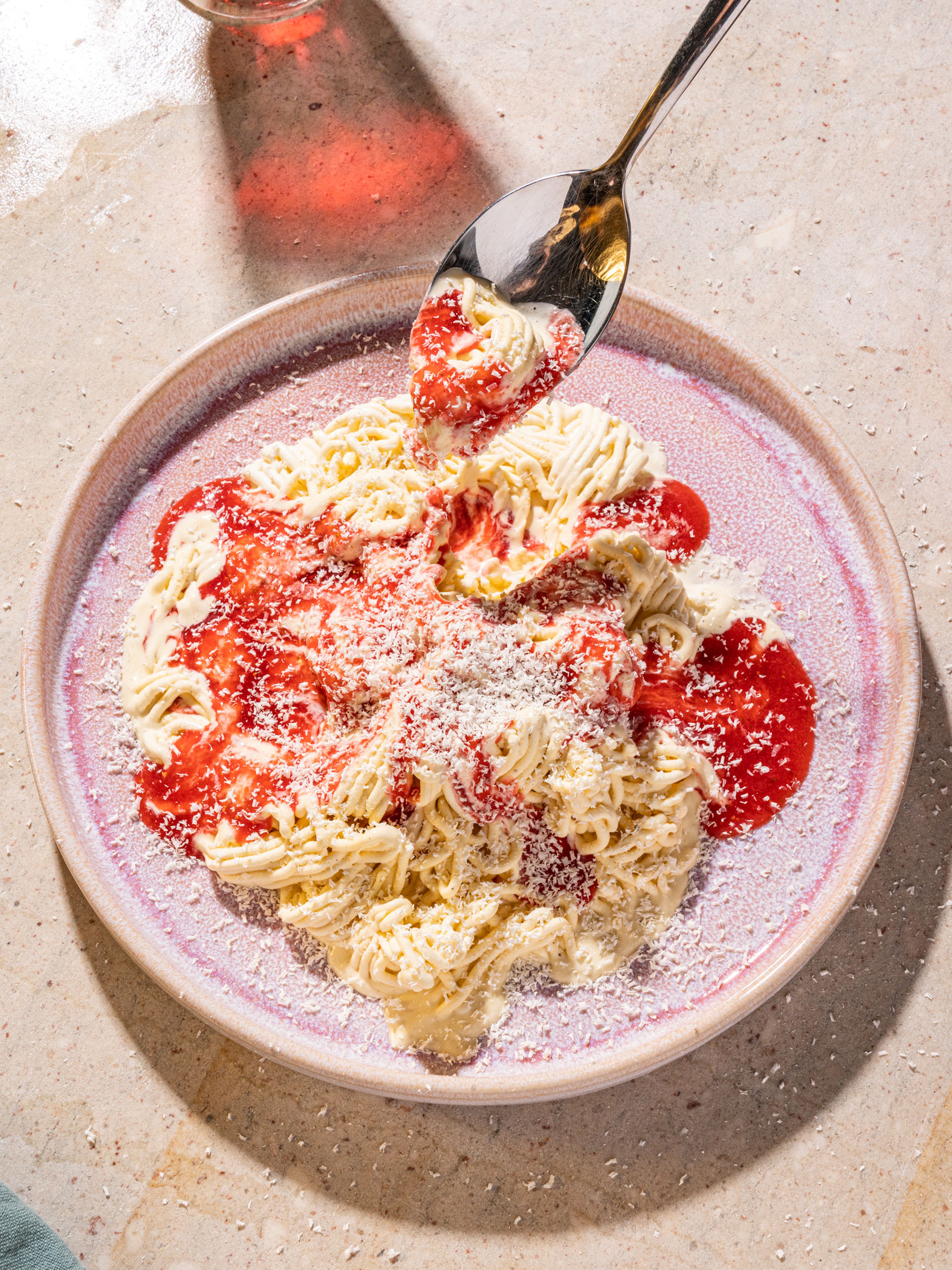 Make your own spaghetti ice cream at home
The frozen cream base
In our recipe, we whip cream and place a small mound of it on the center of the plate first, which helps give the volume of a 'full' plate of spaghetti.
How vanilla ice cream becomes spaghetti ice cream
Dario got money from his grandma to buy a potato press which he filled with ice cream and ta-da pressed out strands of spaghetti with. To prevent any melted-cream trickling out, the press must be ice cold, so straight from the freezer.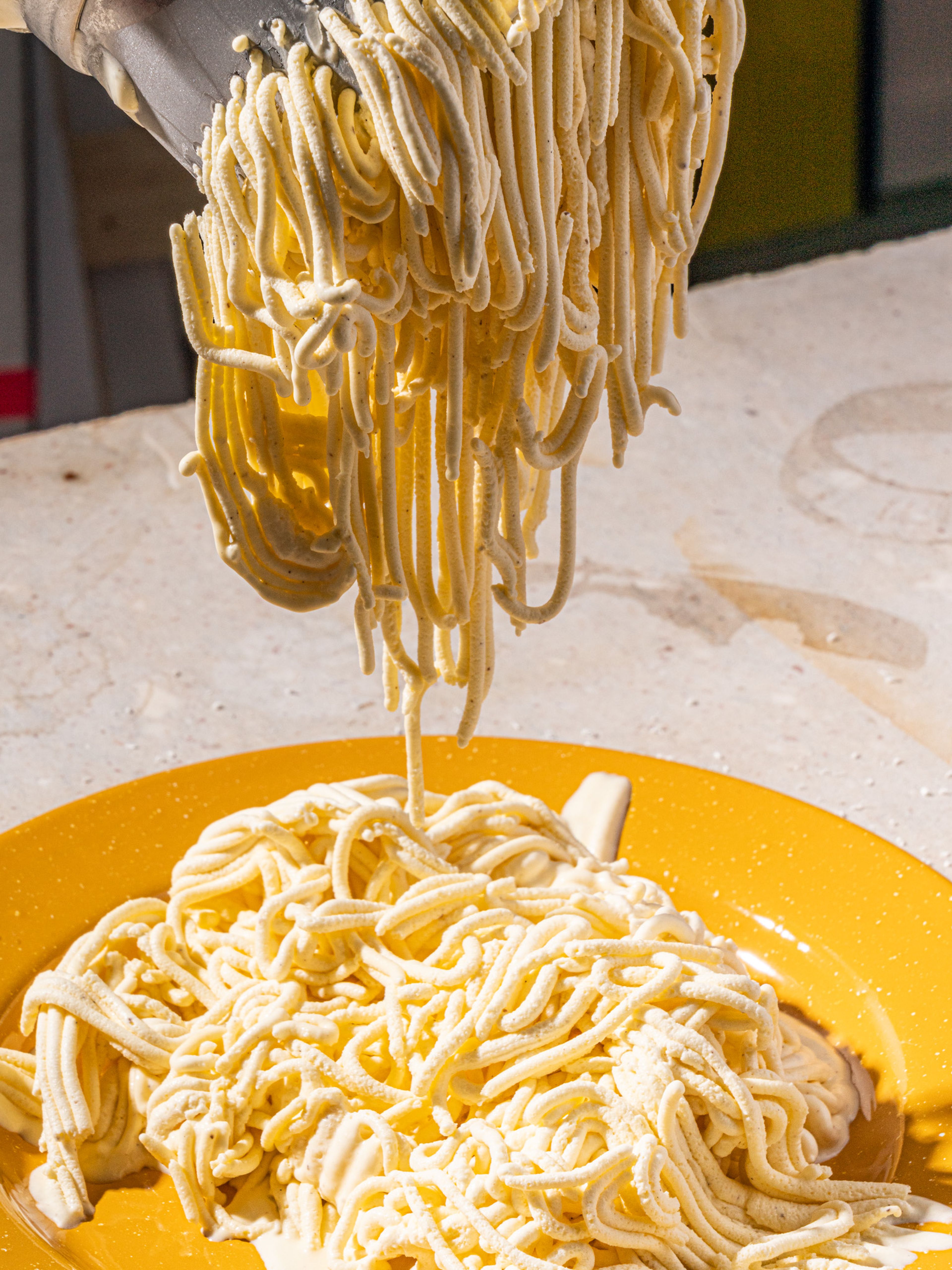 Tomato sauce becomes strawberry sauce
The ice-cream maker-to-be experimented further with the sauce: Would finely chopped raspberries fit? Or should it be strawberries? We stuck with the latter, because of the more tomato-like color. We pureed deep red strawberries with a little sugar and then spooned it generously over the spaghetti. Delicious!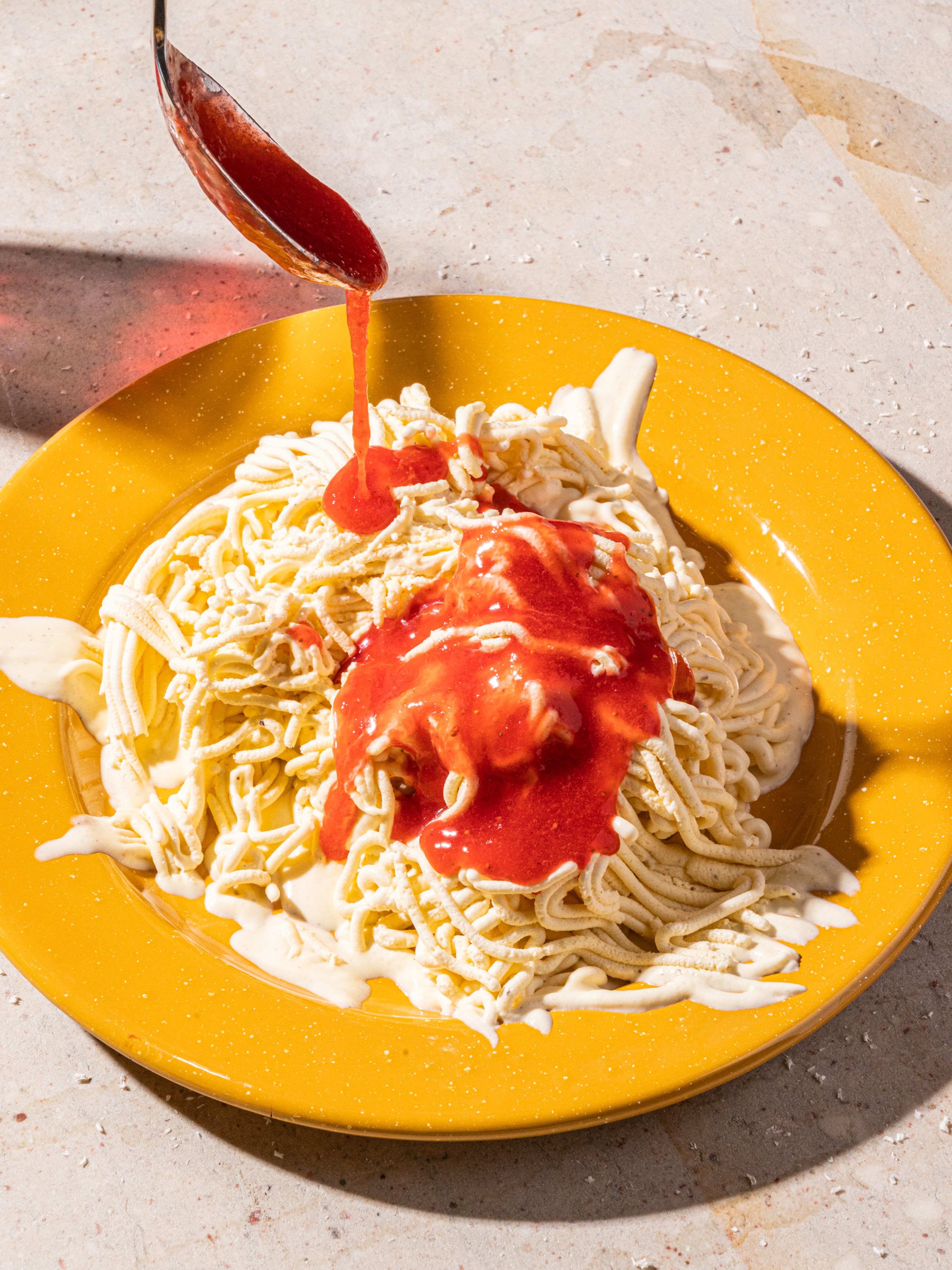 Parmesan becomes white chocolate
Dario's first try used white chocolate egg as Parmesan. We recommend using a block of white chocolate and your usual grater. 

Our final tip? Eat quickly—before it melts!

It's been over 50 years now since the world was graced with spaghetti ice cream—for me, though it's forever ingrained into my childhood memories, I'd still never say no to a plate today. Thank you, Dario!
Homemade Spaghettieis (German ice cream sundae)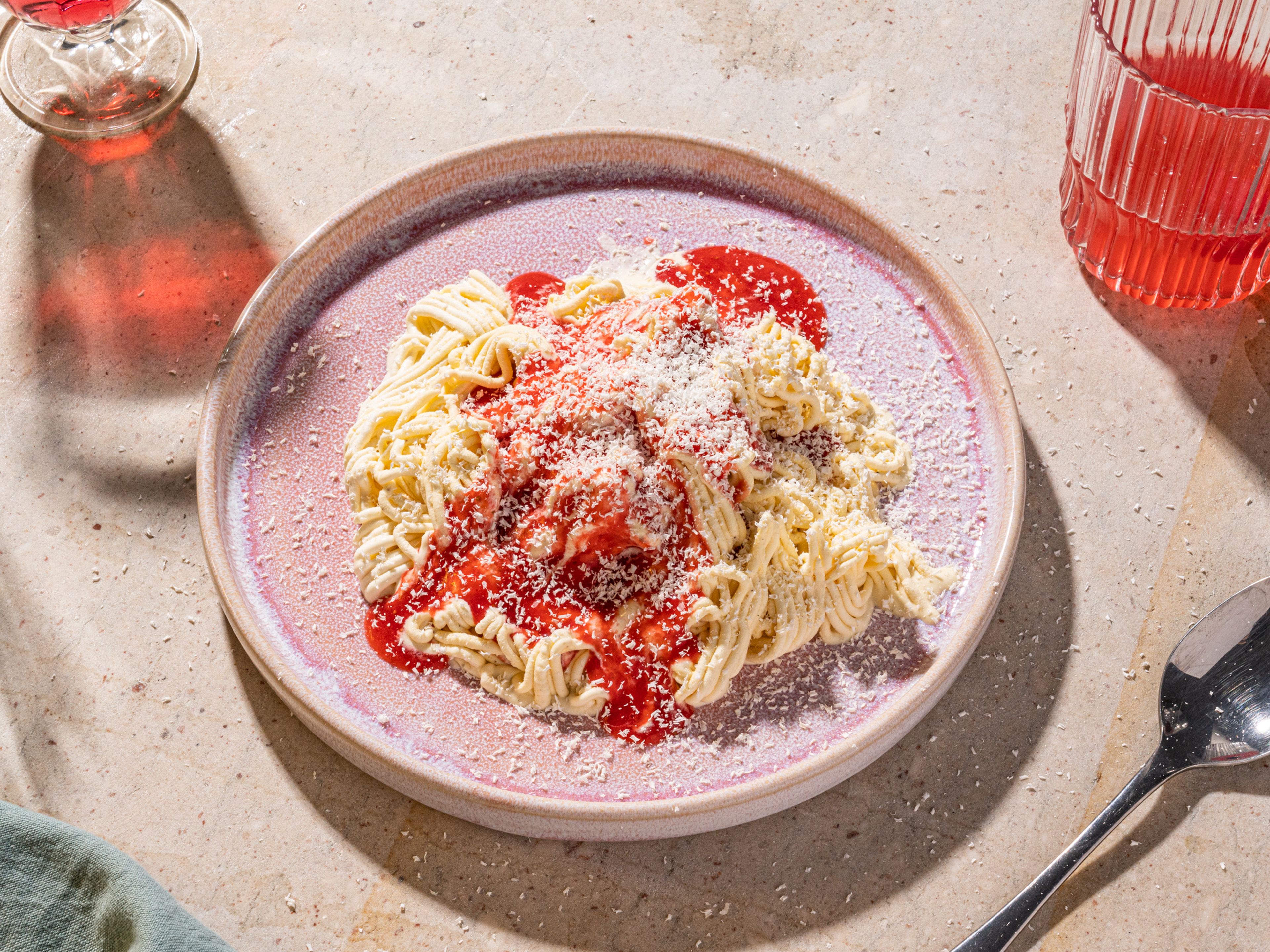 → Go to recipe
More ideas to jazz up store-bought ice cream
What's your favorite way to dress up ice cream? Let us know in the comments!
Published on June 12, 2021
More delicious ideas for you