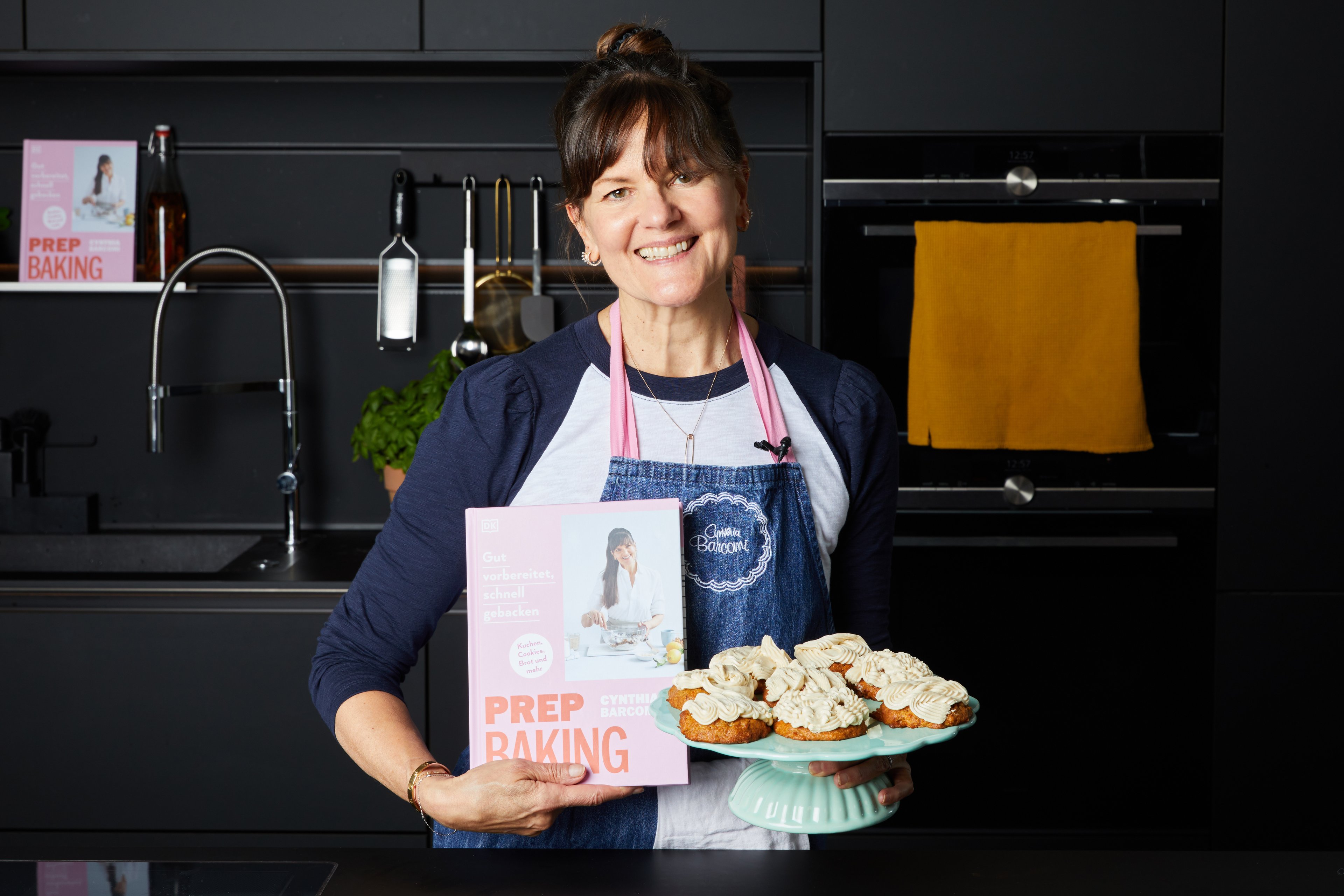 10 Tips For Vegan Baking From Berlin's Vegan Baking Queen
Best kept baking secrets from Cynthia Barcomi
Food Editor at Kitchen Stories
Cynthia Barcomi's café in Berlin is one of the top addresses for those looking for delicious and decadent cakes. You can taste years of baking expertise with every bite! There's no shortage of variety either: both her café and her books feature a number of creative vegan baked goods alongside the traditional ones.

Just a few weeks ago, we teamed up with Cynthia for two exciting YouTube videos where she shared the recipe for her fabulous vegan carrot cake-ies (a hybrid between cake and cookie) and the 7 must-haves in her kitchen.

On the occasion of Veganuary, we once again sat down with our favorite (vegan) baking queen, who answered all of our burning questions about baking without eggs, milk and butter, and shared her favorite plant-based baking recipes with us.

10 questions for Cynthia Barcomi on vegan baking:
1. Hello dear Cynthia! Let's jump right in: What are your thoughts about Veganuary?
I think Veganuary is awesome! I've been a vegetarian for years, so the leap to vegan is very accessible for me. I believe embracing the vegan lifestyle is not only about animal welfare, but also about the welfare of our planet, because we know that the meat industry is no longer the sustainable option for both.
2. Your books also always feature a variety of delicious vegan baking recipes. How did you get involved with vegan baking in the first place?
My original background in baking involved the classics: butter, eggs and milk. But I was thrilled that you could bake just as deliciously plant-based. I have also been cooking vegan already for a long time.

3. And what fascinates you most about vegan baking?
How the ingredients interact with each other always interests me a lot, because each ingredient plays its own role. It's a symphony of flavor, color, shape, texture and consistency.
4. I can imagine that mastering this interaction can be a bit intimidating for some. What do you think are the most common challenges for newcomers to vegan baking?
People think that it's difficult to replace an egg - but this is not true at all! Eggs serve mainly these functions in baking: binding, raising, thickening and also glazing. However, there are accessible ingredients that can perfectly replace eggs and get the same job done, for example, applesauce or banana.

5. We can only confirm that your creations are absolutely delicious and foolproof for beginners. As a pro, do you have any ultimate tips for vegan baking? Can you tell us your best ones for getting started?
When baking, it is always important to have a good recipe and follow it closely, especially as a beginner. I would also start with simple recipes that do not require much effort and vegan alternatives. Many recipes are wonderful without eggs or are vegan anyway. Great starter recipes would be banana bread or chocolate chip cookies. The Carrot Cake-ies from my new book are also awesome!
6. Since you baked these for our video shoot, we can't get enough of them. You've also already told us your 7 must-haves in your kitchen! Now we're interested: What are your 3 must-have ingredients for vegan baking?
Vanilla salt and extract are always important in the kitchen in my opinion, and also in vegan baking. I really like Sproud - milk made from pea protein - as a cow milk alternative. It is simply delicious without having too strong a taste of its own. Chickpea flour is also one of my absolute must-have ingredients.
7. While we're on the subject of baking ingredients, what do you prefer to use as a plant-based substitute for conventional ingredients such as butter, eggs, milk, etc.?
It always depends on the recipe. Bananas, applesauce, ground flaxseed and chickpea flour are all great ingredients to replace eggs. They bind and provide a lovely light texture. Instead of milk, as I said, I like to use Sproud or even oat milk. I replace butter with vegetable oil, olive oil, or sometimes margarine. There are just so many possibilities. In the end, as always, it depends on the goal - and also on the other ingredients in a recipe.

8. What else do we need to pay attention to when substituting non-vegan ingredients baking?
Again, it really depends entirely on the recipe. Typical characteristics for baking ingredients are properties such as texture, binding of ingredients, as well as creaminess and, of course, taste. Texture and flavor usually go hand in hand, so developing a balanced recipe is the key. However, I can only reiterate: Vegan baking is much more accessible than you think!
9. Speaking of balanced recipes, when you develop your vegan baking recipes, do you take a different approach than you do with non-vegan creations? For example, do you start from the classic (non-vegan) version and modify it, or do you take a completely new approach?
I do both: Sometimes the base of a vegan recipe is a classic version, like the carrot cake-ies or my chocolate chip cookies. But sometimes it's a completely new idea, like with the sweet potato waffles, the tahini cookies with sesame, or my lemon almond cake-ies. My inspiration definitely knows no bounds!
10. Thanks for all these great tips, Cynthia! Finally, we'd like to ask you a question: Do you have any favorites that you like to prepare - from simple to more elaborate creations?
Basically, these are breads, bagels, cookies, cakes, and cake-ies - I also especially love ermine frosting for cakes and cake-ies. And my favorite discovery of the past year: spicy cocktail nuts with aquafaba!

Cynthia's vegan baking recommendations:
Carrot Cake-ies with ermine frosting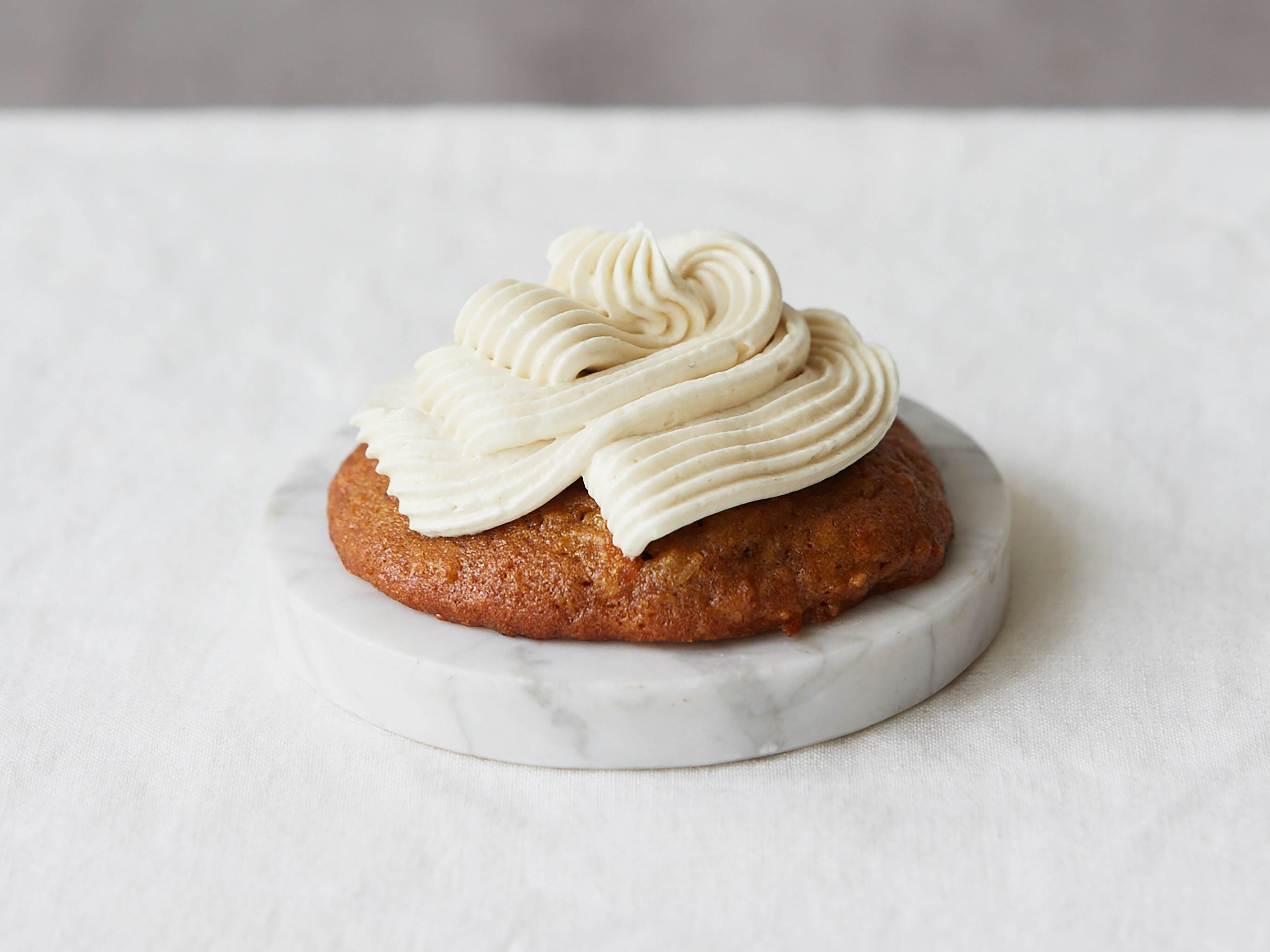 → Go to recipe
Tahini cookies sprinkled with raw sugar and sesame seeds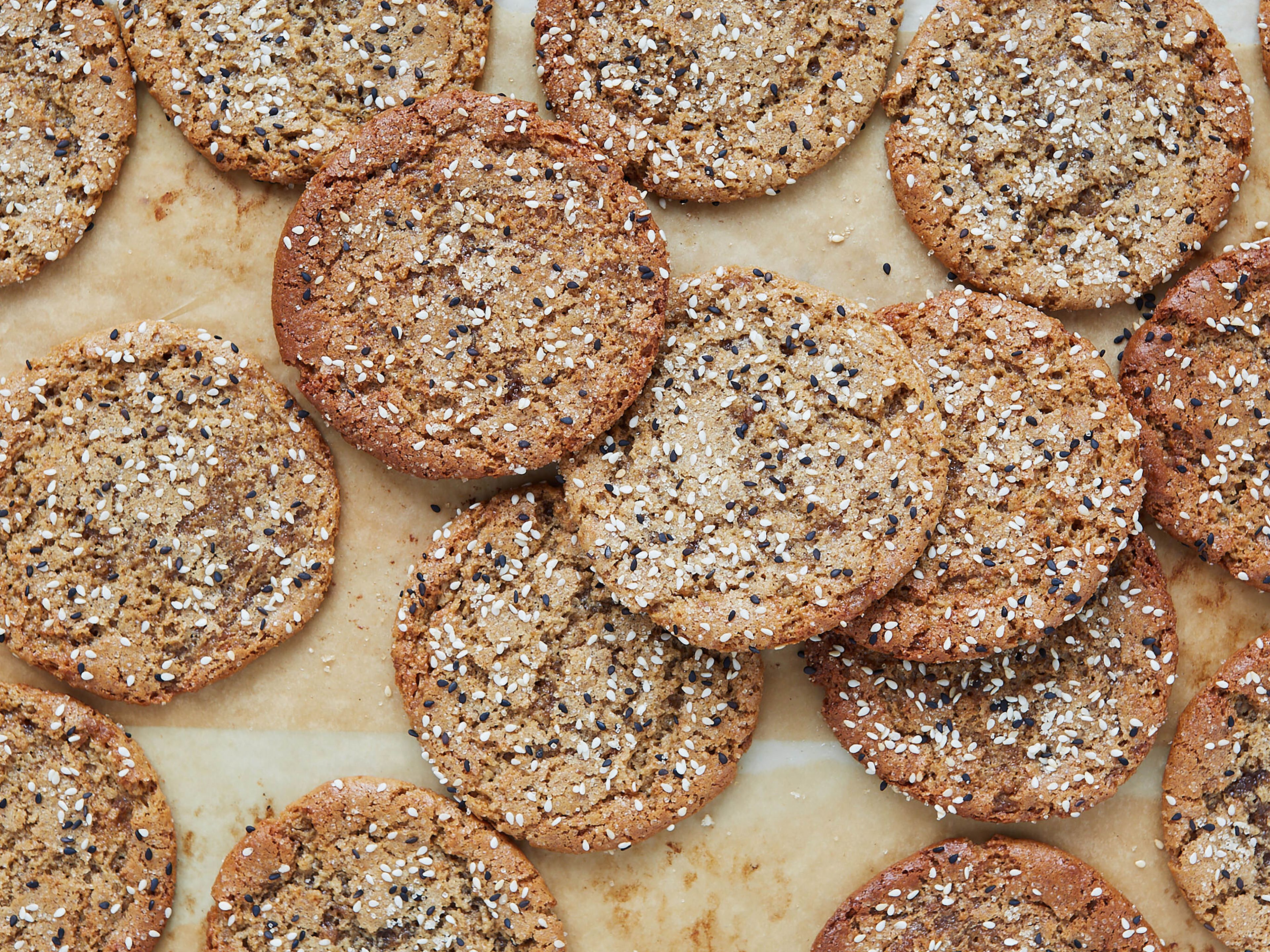 → Go to recipe
The easiest vegan chia seed banana bread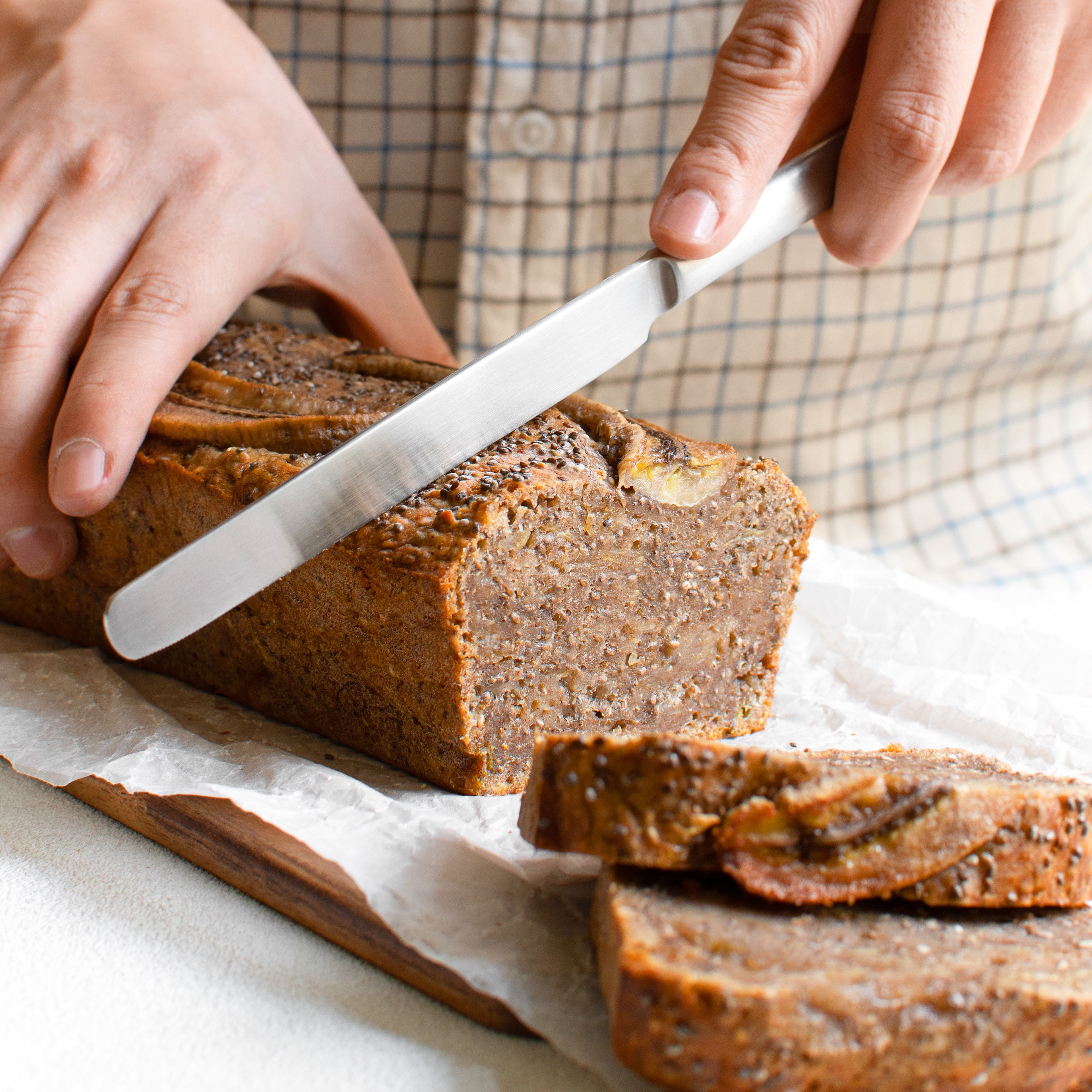 → Go to recipe
Vegan tahini chocolate chip cookies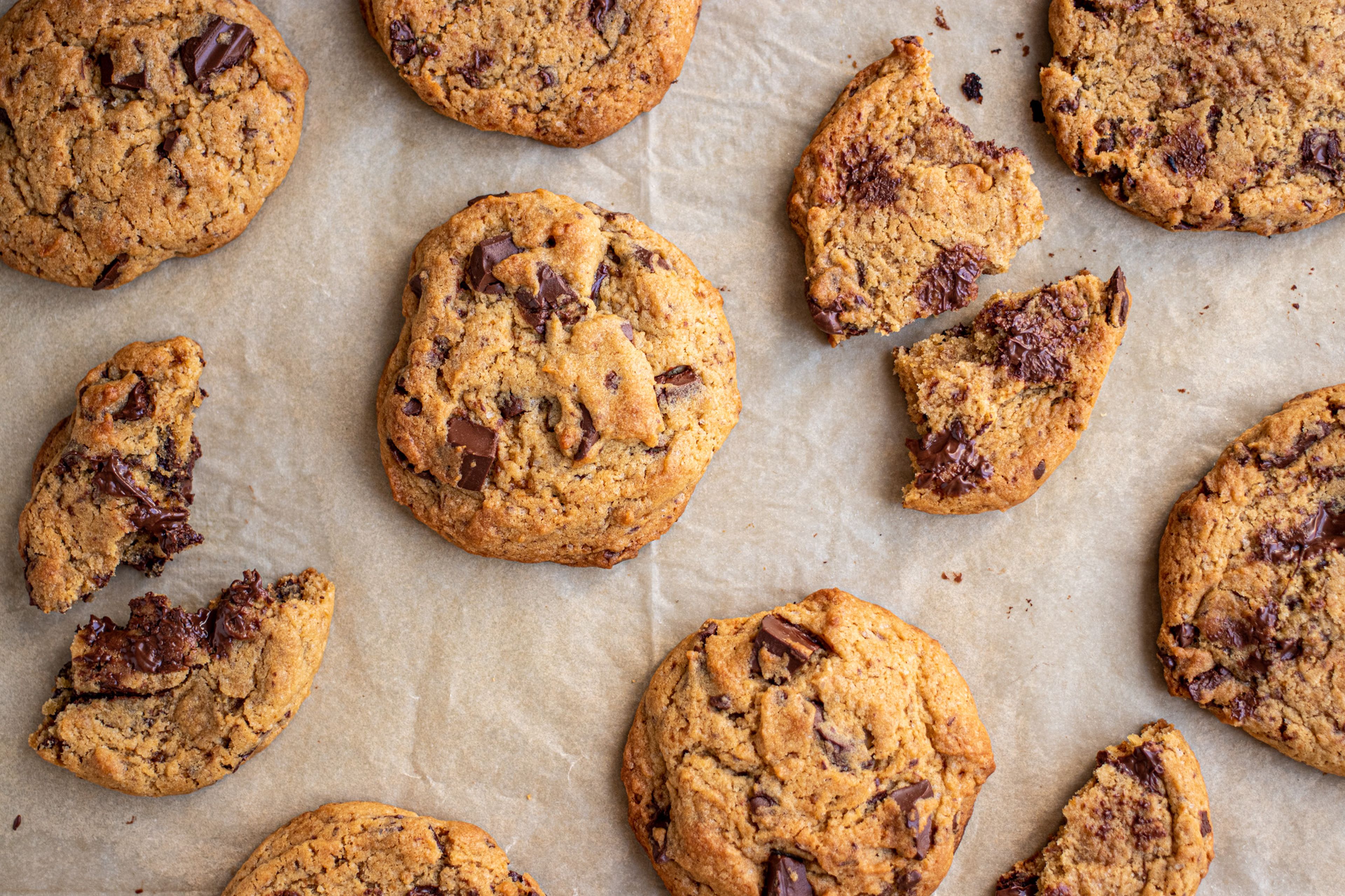 → Go to recipe
Here you can find more great recipes from Cynthia Barcomi on Kitchen Stories. Have fun baking and enjoying vegan recipes!
Published on January 23, 2023
More delicious ideas for you