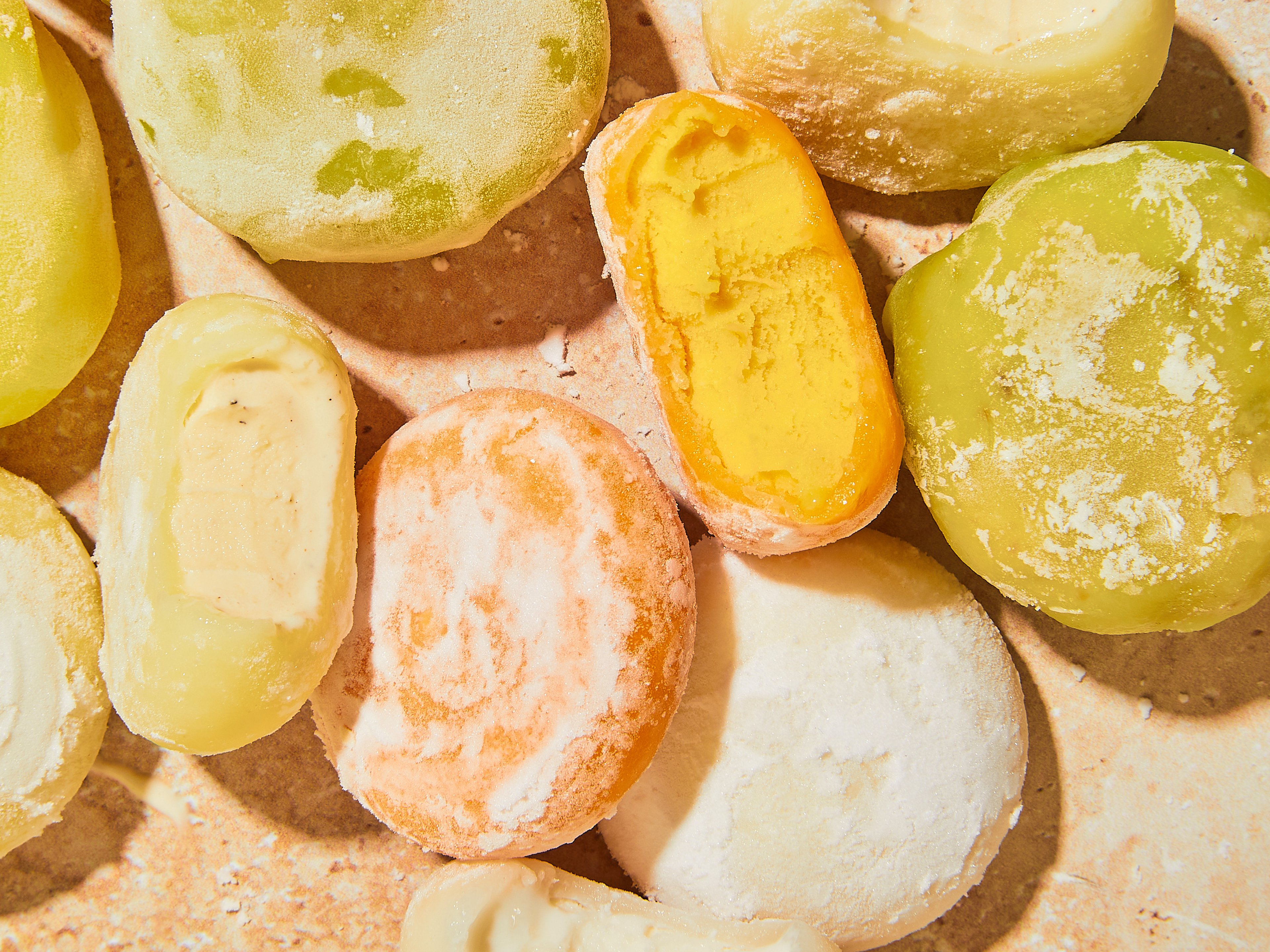 The Only Thing Better Than Ice Cream Is Ice Cream Wrapped in Mochi
The call you (didn't) need to try this cute Japanese dessert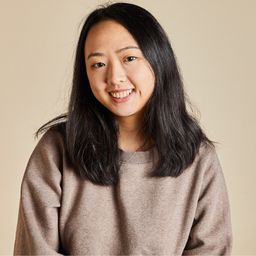 The last thing we feel like doing in peak summer? Spending time over a hot stove. So you can maximize your time in the sun (or the shade), our August issue is dedicated to the (nearly) no-cook recipes we turn to when it's just "Too Hot to Cook". To stay up to date, check back here for a full list of our latest recipes and articles, and don't forget to follow us on Instagram for more!
Ice cream is standard for any hot summer day, or any day over 20 degrees celsius in Germany. This summer, we're introducing something more exciting: an ice cream dessert, wrapped in a pillowy, soft and chewy wrapper, you might have guessed it by now...mochi ice cream! It's another food trend that I am more than happy to witness. If you haven't tried it yet, we're here to tell you, you should, and how to even make it at home.
What is mochi ice cream
Mochi ice cream is a small ball of ice cream, encased in sticky rice dough. It is believed to be a Japanese-American spin-off from mochi, a traditional Japanese dessert, made with steamed and pounded mochigome (a short grain glutinous rice). Mochi has been enjoyed for centuries and spawned different variations. Daifuku mochi, a small dough filled with red bean paste, is the most common sort outside of Japan, and is where mochi ice cream took its shape from.

This delicate fusion-y treast has become more mainstream in the past years, foremost in the US and then marching on to Europe. You can find mochi ice cream at Asian grocery stores, some supermarkets, or at some Japanese restaurants, where it's offered as a dessert option. The best way to eat it? Go the traditional way with green tea or iced coffee.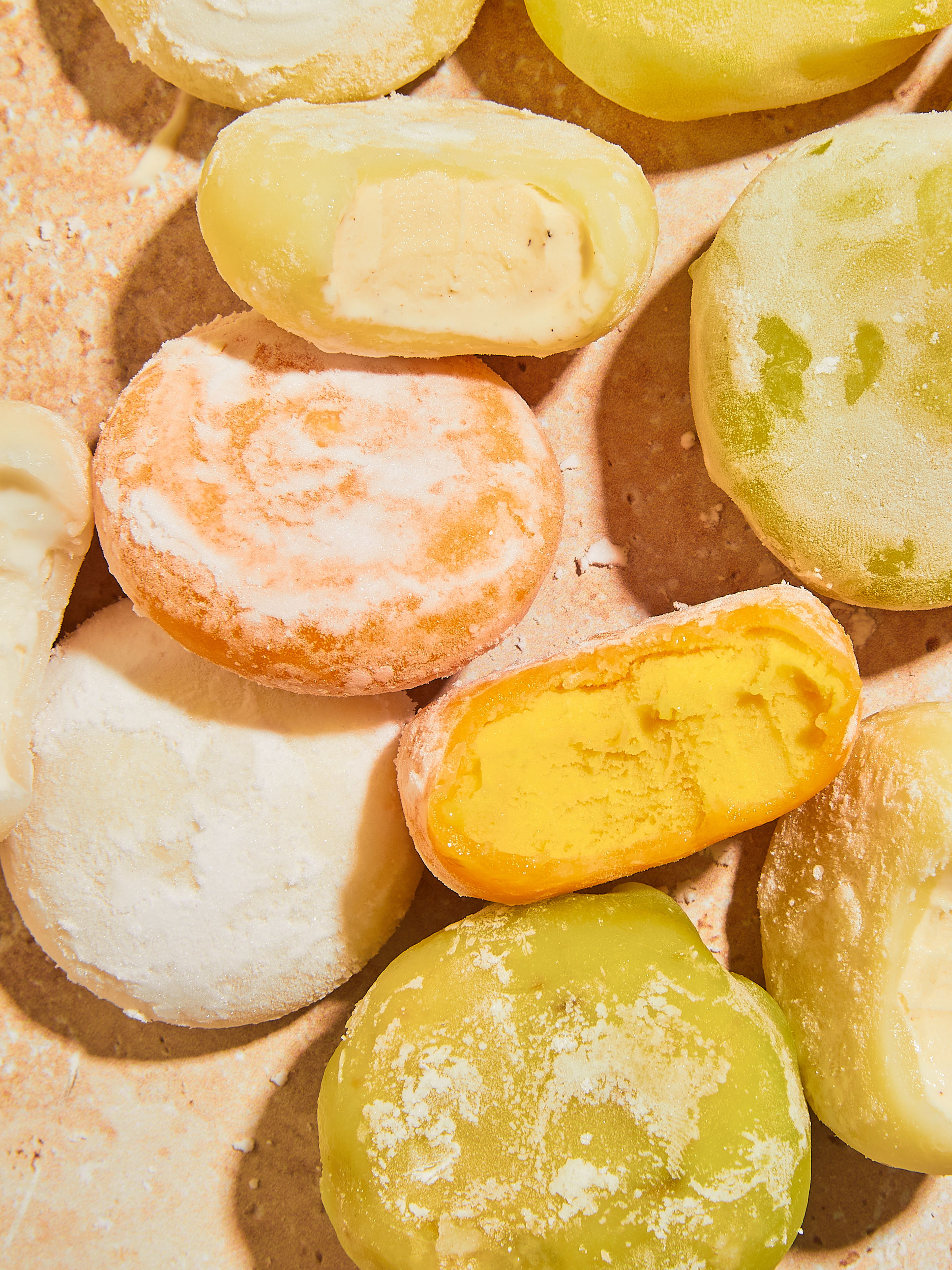 Tips for making mochi ice cream at home
Making mochi ice cream at home is easier than you think, it only needs three ingredients: water, sticky rice flour and sugar. Plus, a little bit of patience and time! 
Check our recipe and video to learn how to make mochi ice cream!
Homemade mochi ice cream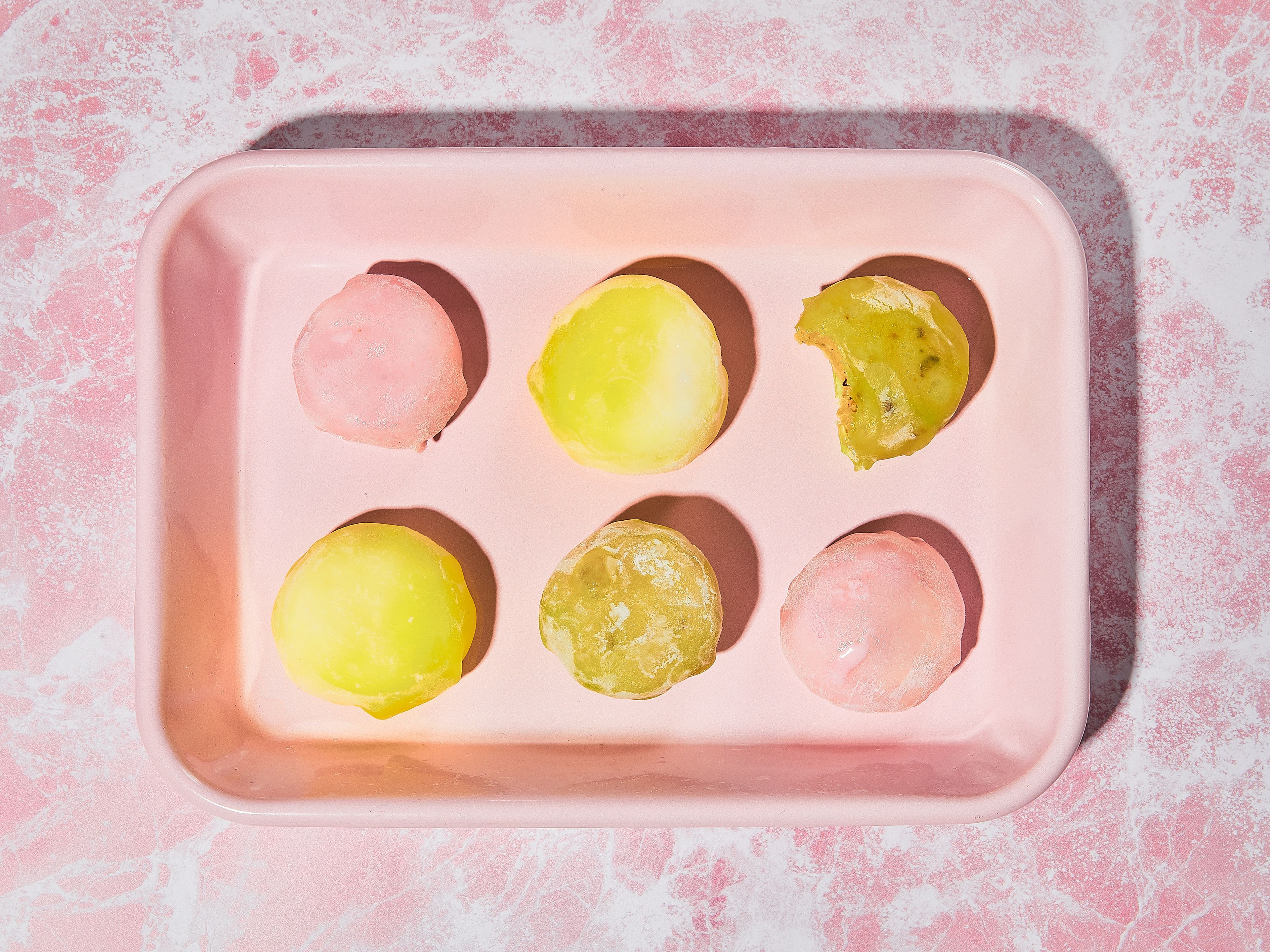 → Go to recipe
A few useful tips for making mochi ice cream at home!
Pre-scoop your ice cream
The process starts with pre-scooping ice cream into small balls and freezing them in advance. It will make assembling easier when the ice cream is frozen and solid. Muffin pans and silicon molds are the best helpers to keep them in shape. You can use them later for the readymade mochi too. If you don't have them, use egg cartons and plastic wrap.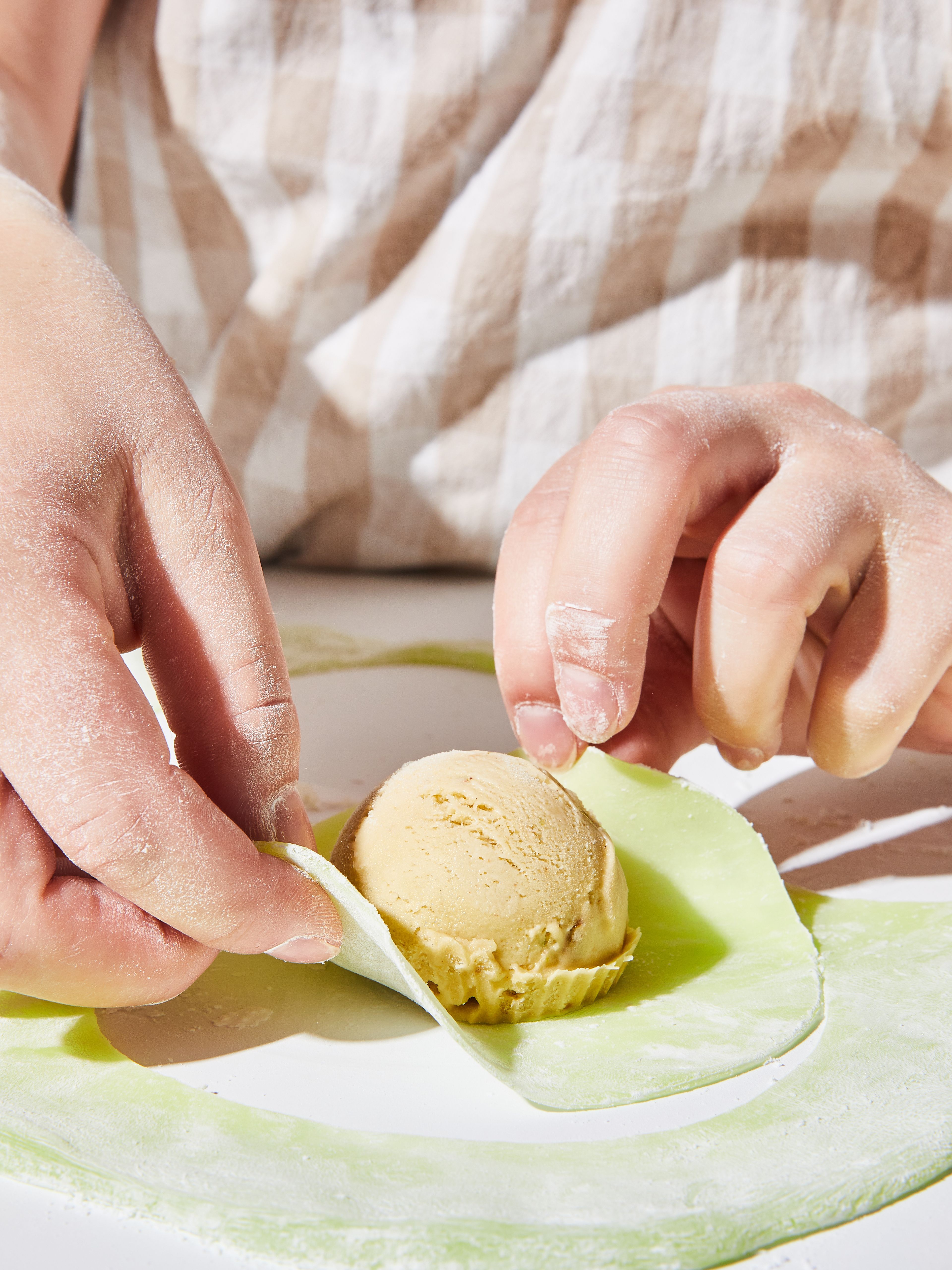 Mix, heat, and repeat
The key is in making the dough. Instead of laboriously steaming and pounding the rice, we took a shortcut by mixing water and sticky rice flour, which can be found online or in almost any Asian grocery store.  

The dough needs some heat to come together. In the recipe, we heat it in the microwave twice (you can do it even three times), alternatively, you could also steam or heat in a pan over low heat, which takes a bit longer than microwave. The dough should be evenly mixed and reach a smooth, sticky consistency. You can also add some food coloring before heating—even a natural one like matcha powder, to make your little treats even more Instagramable. I would go with the same color as your filling! 

Be generous with starch (corn starch, or tapioca starch, which we used) to make it easier to work with when you knead the dough: the excess starch will be brushed off. Roll the dough out while it's still hot, then cut out discus with a cookie cutter (or a glass). When the wrappers are ready, let them cool down.
Be quick
To point out the obvious, on a hot summer day, the ice cream melts faster than you'd think. Wrap the mochi ice cream one scoop at a time and put it back in the freezer right away. Also, the longer the mochi dough stays in the air, it will get drier. So start with small batches...practice makes perfect.

You can use any ice cream filling to your liking, from vanilla to chocolate—even better if it's from your favorite gelato place in town. My favorite flavors are matcha ice cream (check out our homemade recipe here), mango, and black sesame.  Or, as Hanna's suggests, use vegan ice cream to make this dessert completely vegan!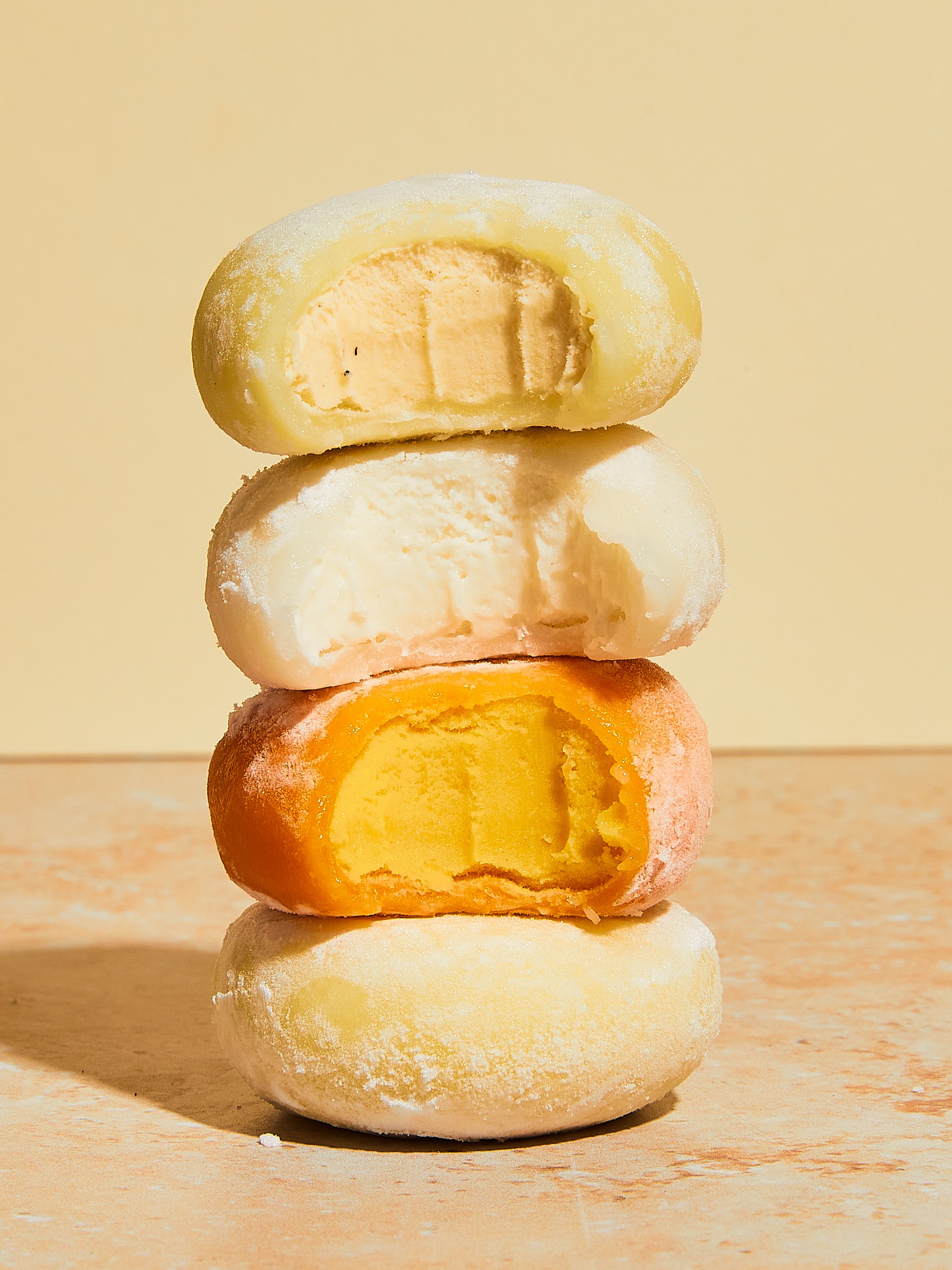 More dreamy ice creamy desserts
—Make ice cream cookie sandwiches with Lisa
—Homemade Spaghettieis (German ice cream sundae)
—Ice cream-filled profiteroles
Published on August 12, 2021
More delicious ideas for you