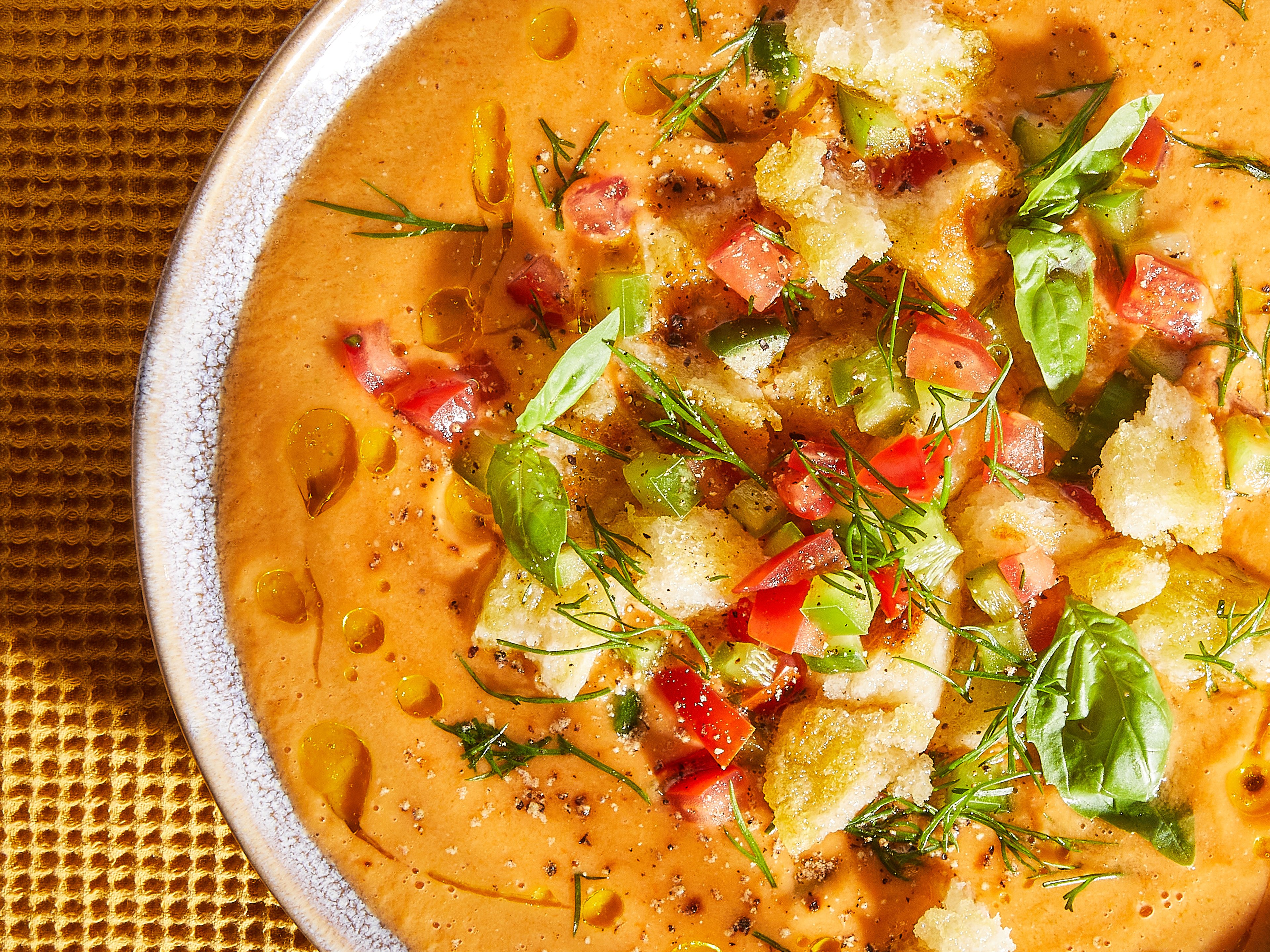 Summer Tomatoes Are Made For Gazpacho
All about the refreshing no-cook Spanish soup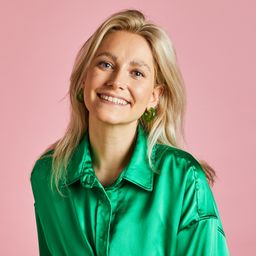 Food Editor at Kitchen Stories
The last thing we feel like doing in peak summer? Spending time over a hot stove. So you can maximize your time in the sun (or the shade), our August issue is dedicated to the (nearly) no-cook recipes we turn to when it's just "Too Hot to Cook". To stay up to date, check back here for a full list of our latest recipes and articles, and don't forget to follow us on Instagram for more!
Even if you've never tried gazpacho, you're probably either a very convinced fan or an incredibly critical skeptic of cold soups. You could call me biased, since I'm a steadfast fan, but especially on hot summer days, it's easy to relax and feel refreshed with a bowl (or cup) of cold gazpacho.
I remember travelling to Málaga, Spain—located in Andalusia where gazpacho originated— and because my budget was pretty tight, every lunch meal while I was there was gazpacho poured from a tetra pack from the supermarket. Not the most varied diet, I'll give you that, but it was both budget-friendly and wonderfully refreshing in the scalding heat of the city. If only I knew then how easy it was to make gazpacho!
The key ingredients for a classic gazpacho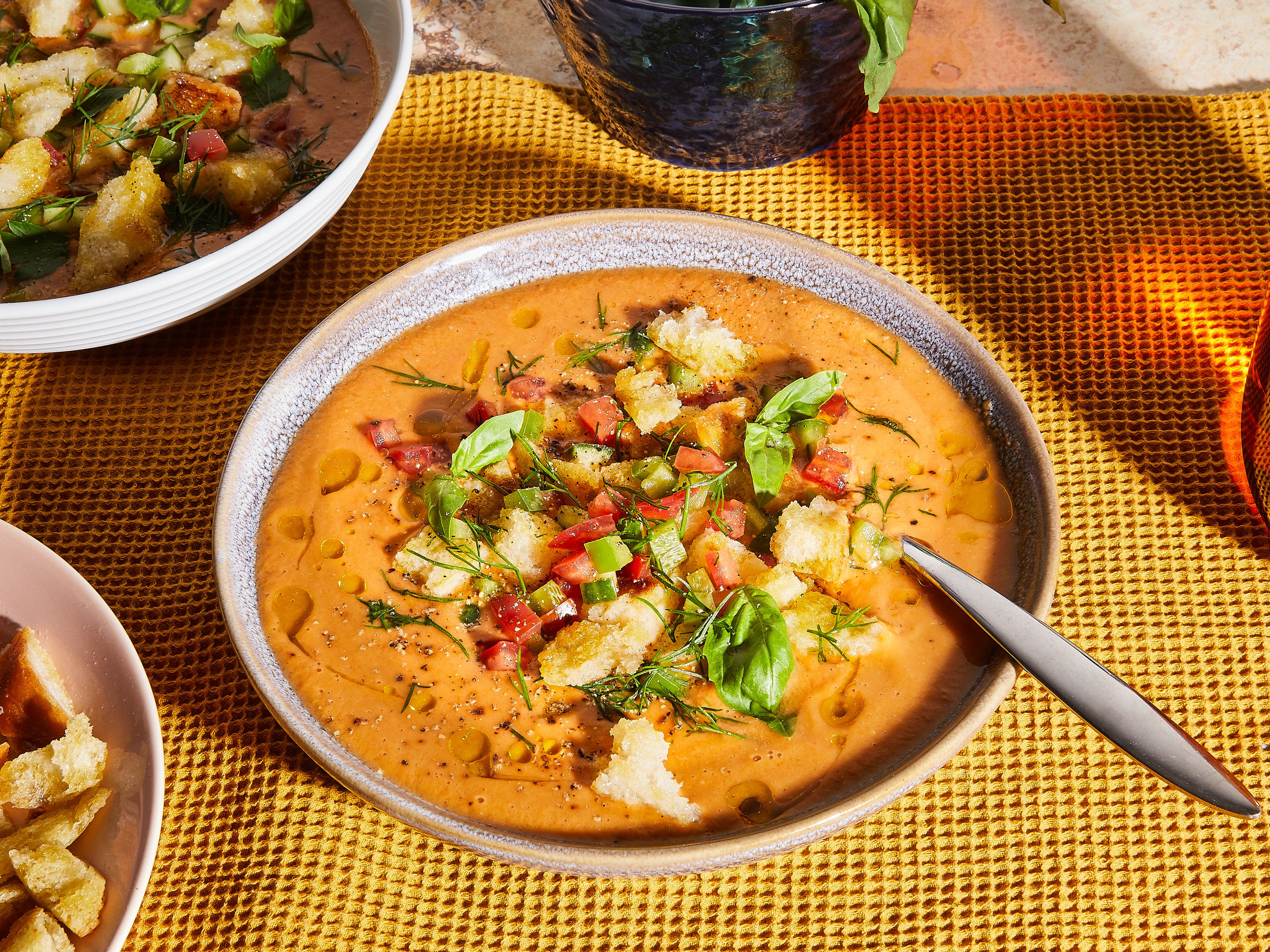 Tomatoes
The real key to success, which has proven itself over the years, is indisputably the ripeness and quality of the tomatoes. The ripest, juiciest, peak summer specimens are best suited for this purpose; even those overlooked as overripe work well in a gazpacho. In short, tomatoes should be in high season for this recipe. However, if you're not lucky and get tomatoes that are not so ripe or are not in season, you can add a pinch of sugar to replicate the sweetness.
Sherry vinegar
Gazpacho becomes especially true to itself and the "original recipe" with a dash of sherry vinegar. Since Andalusia is known for its fabulous sherry, it is of course a must-have in gazpacho, the flagship of Andalusian cuisine. However, if you can't find sherry vinegar in your supermarket, you can substitute it with red wine vinegar to bring the necessary acidity to your dish.
Stale bread
Something that has also made its way through the evolution of this soup is bread. White bread, preferably leftover from the day before, adds a nice creamy texture when blended into the soup and helps thicken and bind it slightly to further round out the flavors.
Depending on the recipe, the bread is either added directly to the blender and thus to the soup (if you soak it in a little water beforehand, it combines more easily) or sometimes it's used as croutons as a crunchy topping. You can also incorporate it both ways, as we do in our recipe. No matter what you choose, the bread takes gazpacho from something refreshing to something more filling.
Toppings
In our recipe, we add a few fresh herbs to our soup before serving in addition to some extra diced vegetables. Soft herbs, such as basil or parsley, work best for this. Contrary to the classic Andalusian gazpacho recipe, we also added some dill, because we find the very fresh flavor harmonizes wonderfully with that of the tomatoes and cucumber.
Classic gazpacho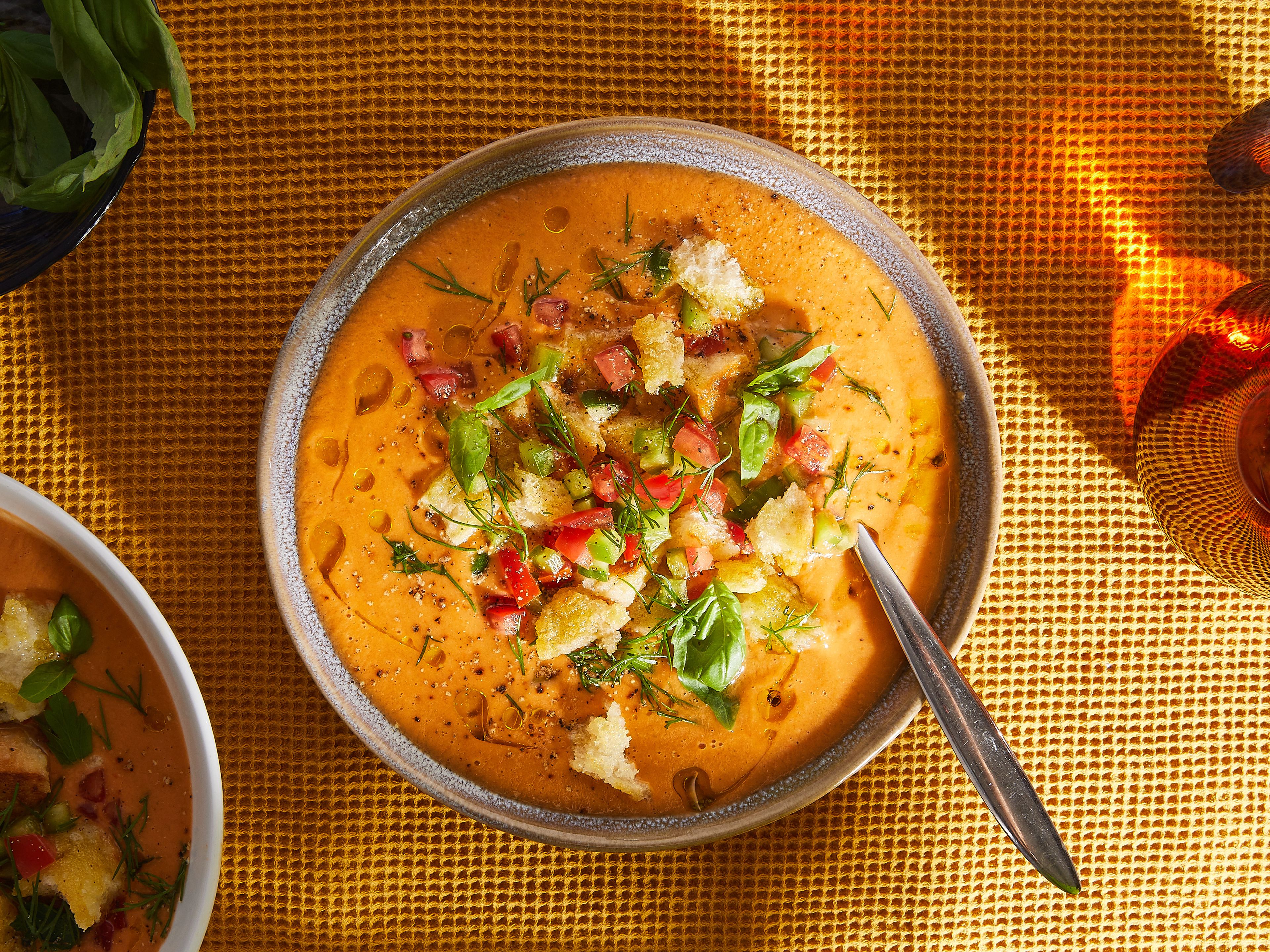 → Go to recipe
How to prepare gazpacho
Classically, the vegetables are used raw, which makes the soup so wonderfully refreshing and hydrating. If you use the ingredients straight from the fridge, you'll save yourself some time since the soup has to chill afterwards.

Like most cold soups, the preparation of a gazpacho is quite simple: roughly chop all the ingredients and put them in the blender. Since the vegetables and all other ingredients are used raw, no further preparation such as pre-cooking or cooking is necessary. I especially liked the description from Green Kitchen Stories, who put the preparation of a gazpacho pretty aptly: "A little chop chop and a little whizz whizz with the blender and it is ready."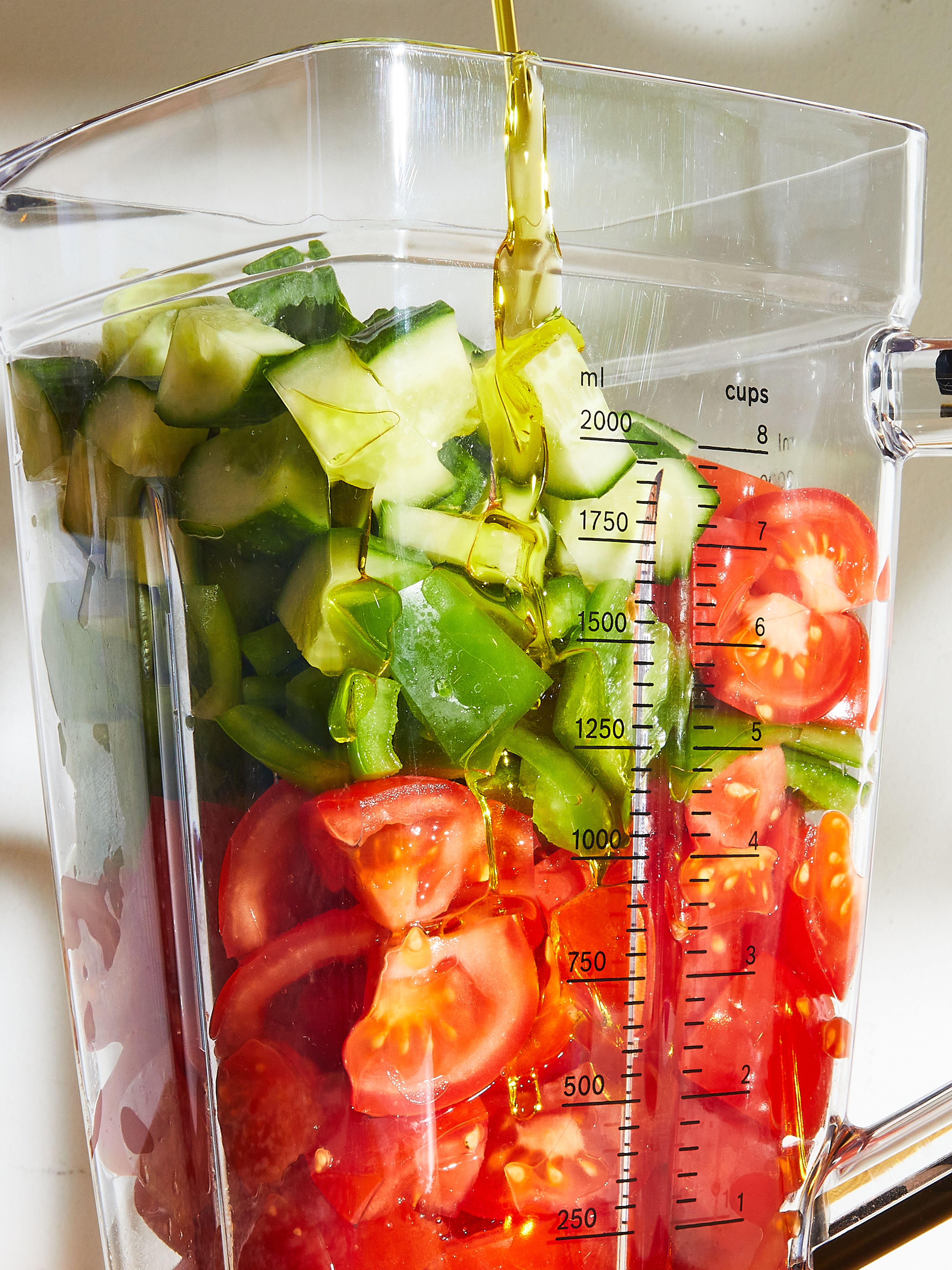 And that's really all there is to it. So the important thing is to properly blend the ingredients after chopping. Blending in a blender or with a hand blender allows the flavors to combine even more, and you get the desired creaminess and a lovely creamy texture; without any cream!

Now it only needs to chill, preferably covered in the refrigerator overnight (at the very least for 2 – 3 hours), so the flavors can develop and combine into the optimal summer refreshment.
Different variations of gazpacho and what to serve with it
In addition to the classic gazpacho, there are other versions of the cold Spanish soup which are well worth trying. There are no limits to creativity here, and so the base (try water or cantaloupe melon or corn as the main ingredient), the colors of the ingredients or, for example, the toppings can be varied to suit your mood and taste. For example, instead of croutons, how about grilled halloumi or grilled skewers with feta. For a non-vegetarian version, shrimp or chicken skewers also go great with the soup and are not only a great visual and flavorful addition, but really make the whole thing a full-fledged main course. In any case, a glass of ice-cold white or rosé wine is also the perfect accompaniment and provides double refreshment.
Want even more inspiration for cold soup combinations? Here are 10 fresh ingredients that make great summer soup bases.
Published on August 3, 2021
More delicious ideas for you